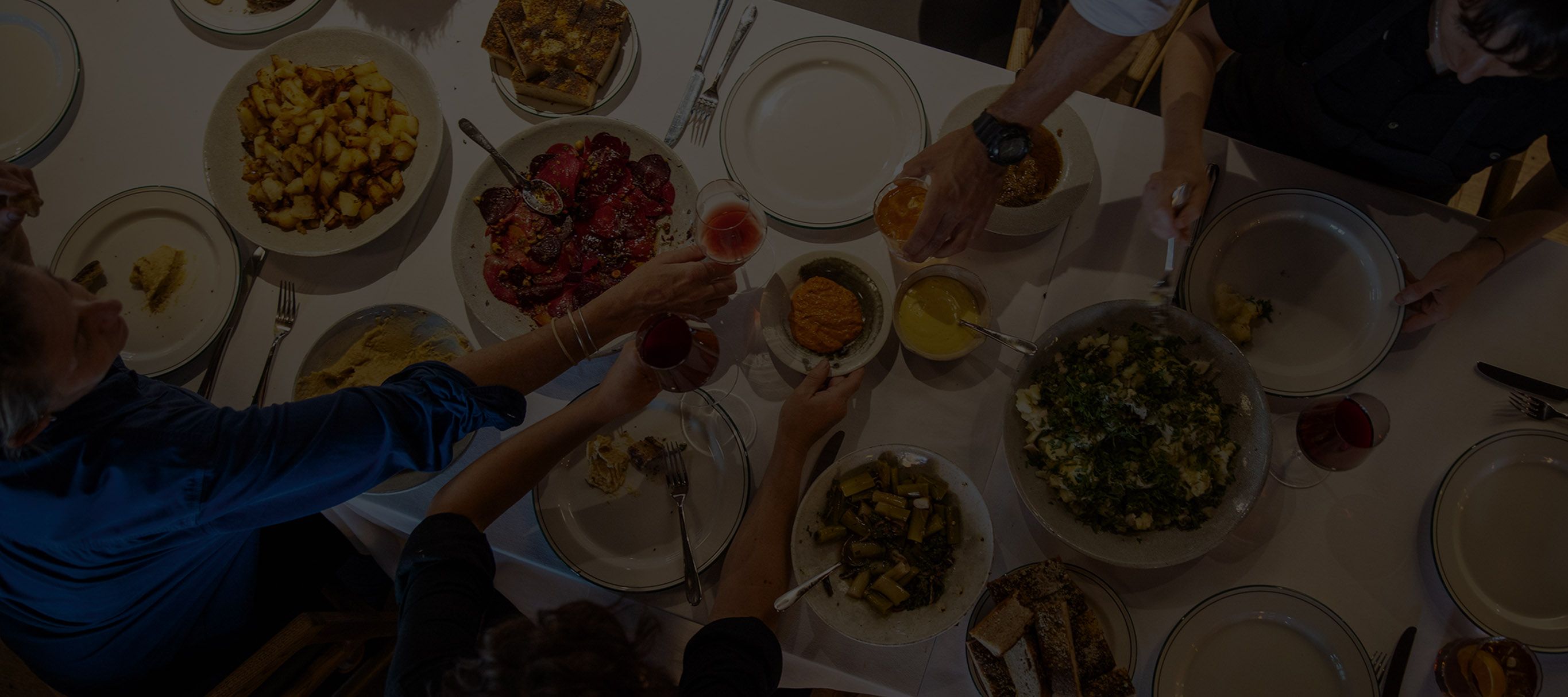 Food Trends:
2023 Predictions
Australian Food Trends for 2023
Words by Sofia Levin
Images supplied
Japanophilia in overdrive. Spain rising. Dinner party restaurants. Game, offal and anti-delivery. These are just some of the food trends Seasoned Traveller anticipates for 2023.
Remember the global pandemic? It almost feels like a surreal, parallel universe now, but the ripple effects live on. We see them lapping at hospitality in the form of staff shortages, rent deals designed to plug empty spaces with restaurants and the air of celebration that permeates dining rooms. Escapism has been replaced with a lust for real-life travel. Connectivity, community and where we and our ingredients come from is more important than ever. All this comes together to form a new dining landscape for the year ahead. Without further ado, here are 15 Australian food, drink and restaurant trends coming in hot in 2023.
See which Seasoned Traveller predicted food trends came true in 2022.
1. Restaurants as Dinner Parties
There's a fine line between the demand for experiential dining and wanting to feel comforted. That's why there will be a continued trend towards restaurants that make you feel like you're dining in someone's home. In some cases, you will be. Think Enter via Laundry in Carlton, where a maximum of 20 guests start with snacks in a living room before sharing an Indian-Australian degustation at just two tables; Tedesca Osteria on the Mornington Peninsula, a rustic, 30-seat restaurant in a restored weatherboard house where warmth emanates from both the wood-fired oven and charming owners; and Chae, Jung Eun Chae's namesake Korean restaurant where she serves just six people at a time from her home in Cockatoo, surrounded by gum trees and native birds.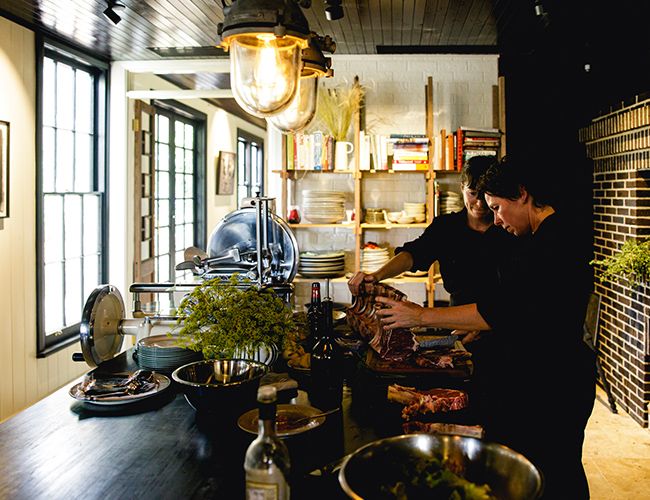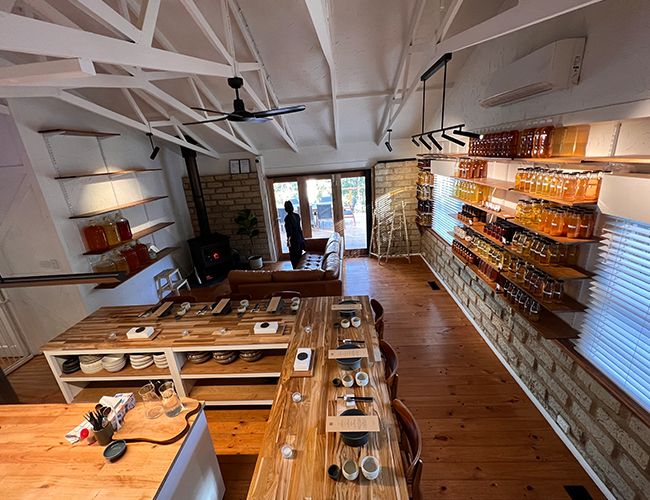 2. More Offal, Finally
In 2023, more restaurants will make the jump from slow-cooked cuts of meat and bone-marrow-everything to actual offal. This time it's not just wishful thinking from me: prepare for more chicken hearts grilling over coals as Japanese restaurants reign supreme, as well as offal appearing as entrees and bar snacks. Venues like Nomad (date-glazed wagyu tongue with house yoghurt and chermoula) and Poodle (veal tongue pastrami with sauce gribiche and watercress) have already started. After all, who doesn't love a bit of tongue?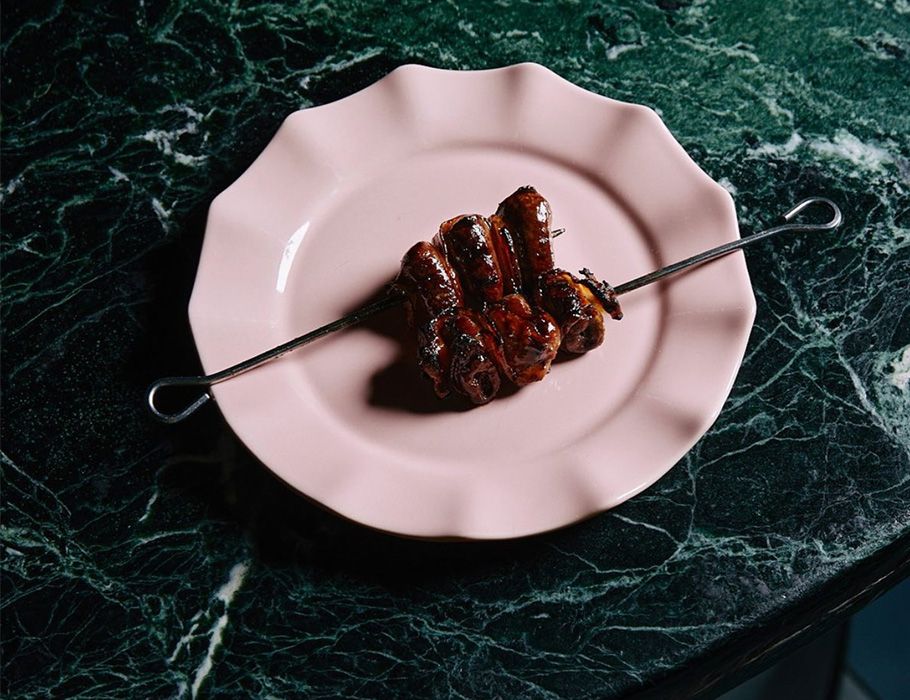 3. Chefs without Restaurants will open Restaurants
The uncertainty of last year meant that local chefs like Tom Sarafian doubled down on products (in his case, hummus and toum) and guest-cheffing, but with diner enthusiasm building – and the fact that chefs ultimately adore kitchens – I'm predicting a return to restaurants. These chefs, having made a name for themselves, will open restaurants that reflect their heritage and personalities – most likely paired with natural wine.
4. Series-Inspired Food & Travel
In 2021 into 2022, interest in Korean cuisine skyrocketed thanks to Squid Games. In 2023, it all comes down to two words: White Lotus. With food and travel inextricably linked, Taormina in Sicily is set to become even busier in 2023, thanks to the Italian town's starring role in season two of White Lotus. That will create a trickle-down effect on home soil. Expect diners hungry for Sicilian specialties, from pastas such as alla norma (eggplant, tomato and ricotta pasta), con le sarde (with sardines) and nero di seppia (cuttlefish ink); to arancini, granita and cannoli.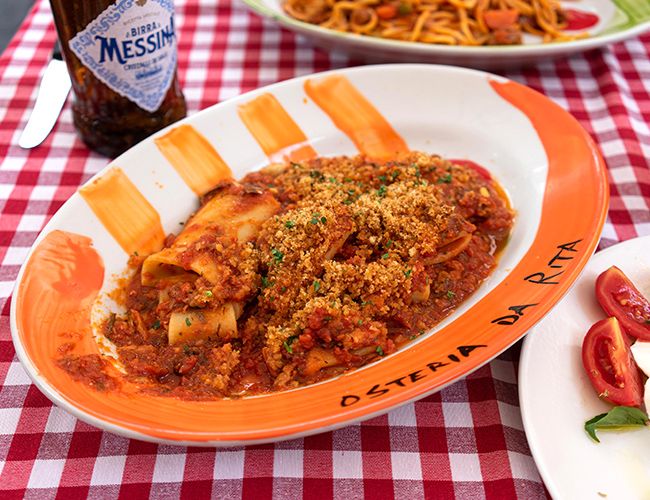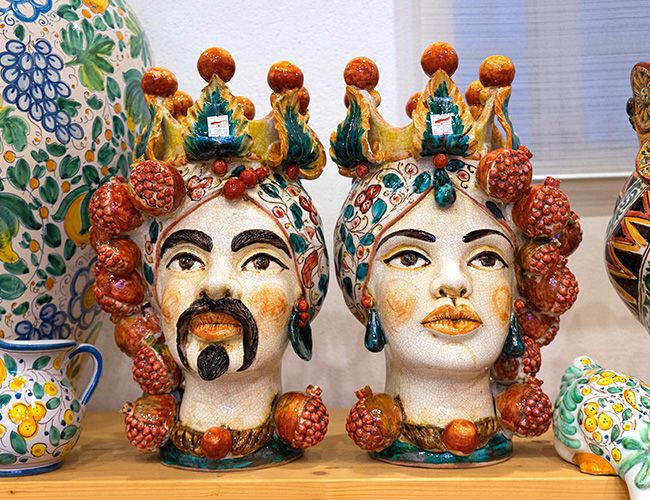 5. Italian Deli Sandwiches
Our obsession with sandwiches didn't dwindle this year, with new openings from Shooter McGavin's, Nico's, Hector's Deli, Hi Fi, Hugo's Deli and more. While there will always be a place for crumbed chicken and pastrami, expect new takes on the Italian deli to continue into 2023. Early adopters include Mortadeli in Torquay, Stefanino Panino in Brunswick East and Italian subs at Nonna's House in Fitzroy North. Keep an eye out for other sandwich shops bundling other heritages between bread, too.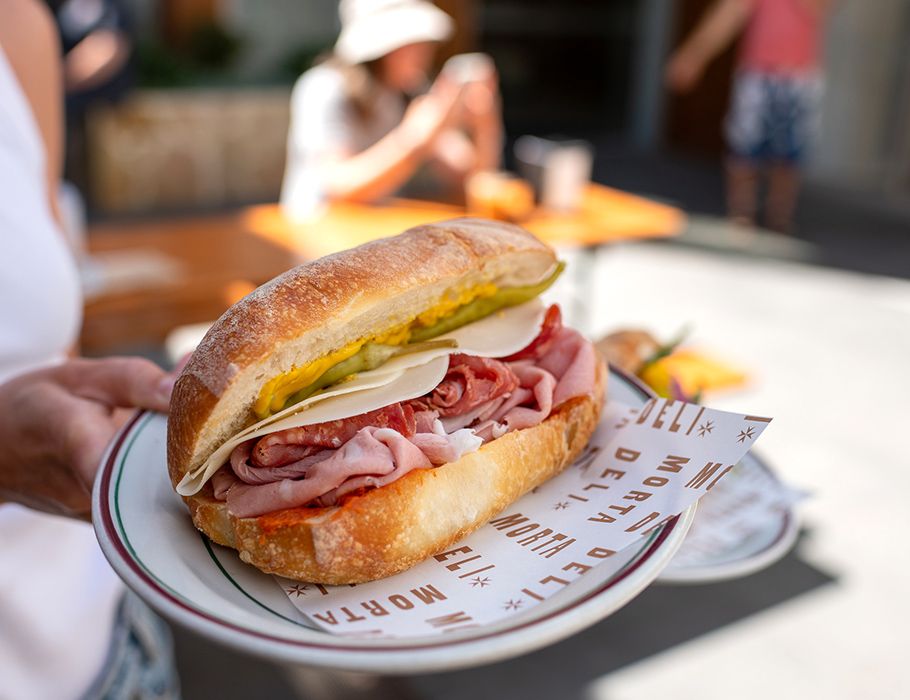 6. The Sustainable Game
Conversations about sustainability are never far from food, but we've barely started talking about eating and cooking game meat (with the exception of the rise of kangaroo on menus). It's more relevant than ever, with La Niña causing havoc for growers and soaring produce prices. Prepare to see more wild-shot deer and, eventually, wild boar, hare and lesser-eaten game birds (think pheasant and pigeon). This will be led by fine-dining restaurants in Melbourne, such as Amaru and Lume, as well as the February 2023 release of the Wild Meat cookbook by Ross O'Meara. Talented female chefs like Analise Gregory and Jo Barrett have already planted the seed, having cooked and hunted in the public eye for a few years now.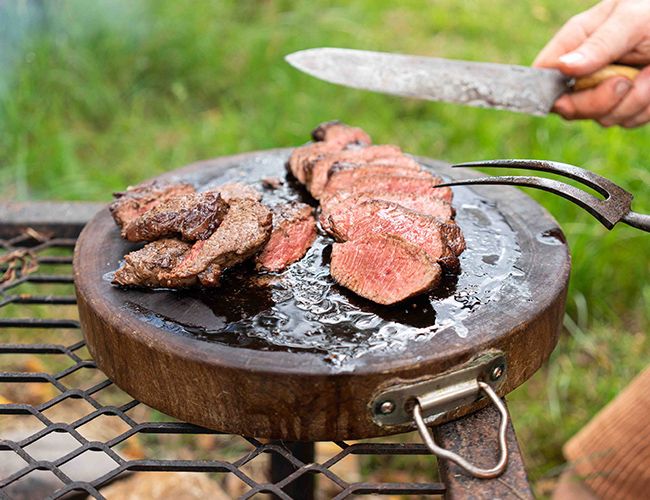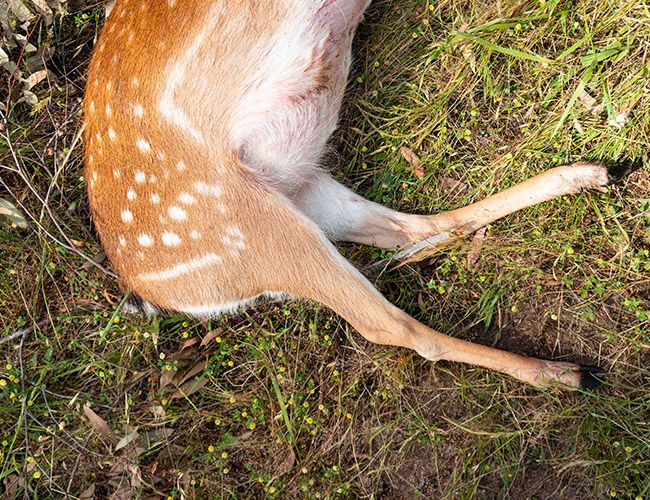 7. Spain Rising: More than Gildas
Spanish dining is surprisingly limited in Melbourne. It started with MoVida in 2003, Bar Lourinhã and Añada arrived in 2006 and 2008 respectively, and then whispers of Spain followed with Bomba, La Pinta and few others. But Spain is increasingly seeping in. Chefs around the country are putting gildas on the menu (including Lennox Hastie of Firedoor in Sydney, who named his new restaurant after the pintxos), tinned seafood has never been hotter and people are becoming increasingly obsessed with vermouth and Spanish-imported crisps (fast-tracked by the appearance of tinned Bonilla a la Vista in the award-winning Korean film, Parasite). I'm betting we'll see new Spanish restaurants and wine bars land in 2023.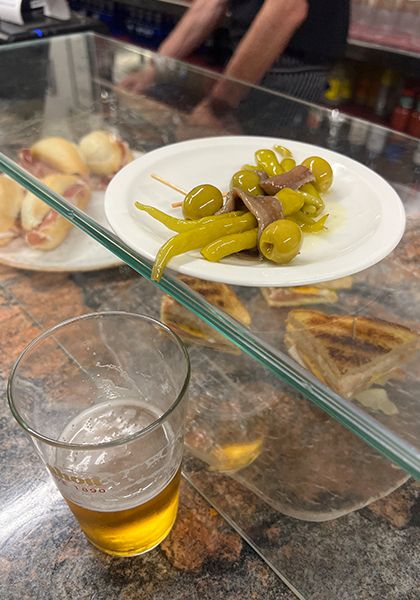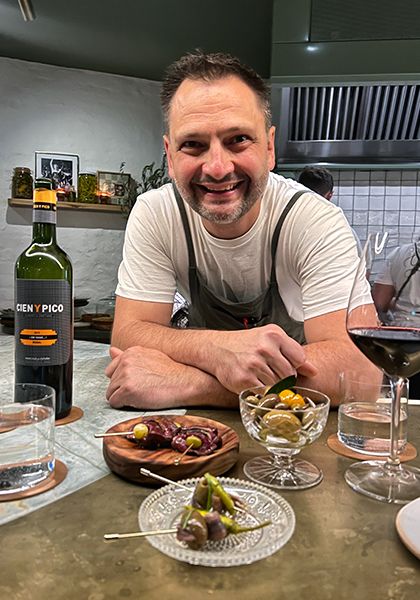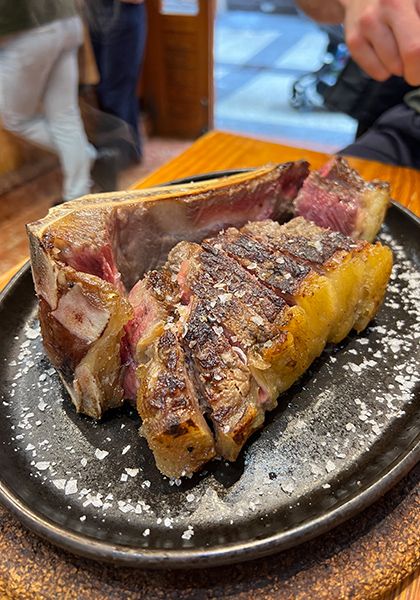 8. Tokyo is Trending
Our Japanophilia will skyrocket into 2023, in large part due to the hotly-anticipated, drawn-out reopening of Japan. This year Melbourne's Tokyo appetite was more than whet with multiple openings:
Hareruya Pantry with bento boxes and mochi-wrapped gelato to go; above it, sake and temaki restaurant Leonie's Upstairs; Otōto, an izakaya-style basement bar shaking nori martinis; a dramatic omakase at Warabi within the W Hotel; cult Sydney bakery Tokyo Lamington, with a range of flavoured lamingtons, onigiri and ceramics; Pantre Asian grocer in Melbourne Central complete with coffee, toasties, Japanese snacks and grab-and-go wagyu and unagi rice bowls; Hikari Cafe, which is all minimalism, matcha, coffee and ceramics near the State Library; Sakedokoro Namara in North Melbourne is watering sake aficionados; there's Kōri Japanese ice cream on Glenferrie Road in Hawthorn; South Yarra's impeccable Yugen Dining, a subterranean high-end Japanese experience; nearby Yakikami, which specialises in wagyu cooked in a Josper oven and over binchotan charcoal; and Osawa Enterprises, a premium wagyu supplier from Sydney that now delivers across Melbourne and is open to the public on Saturdays in Dandenong South.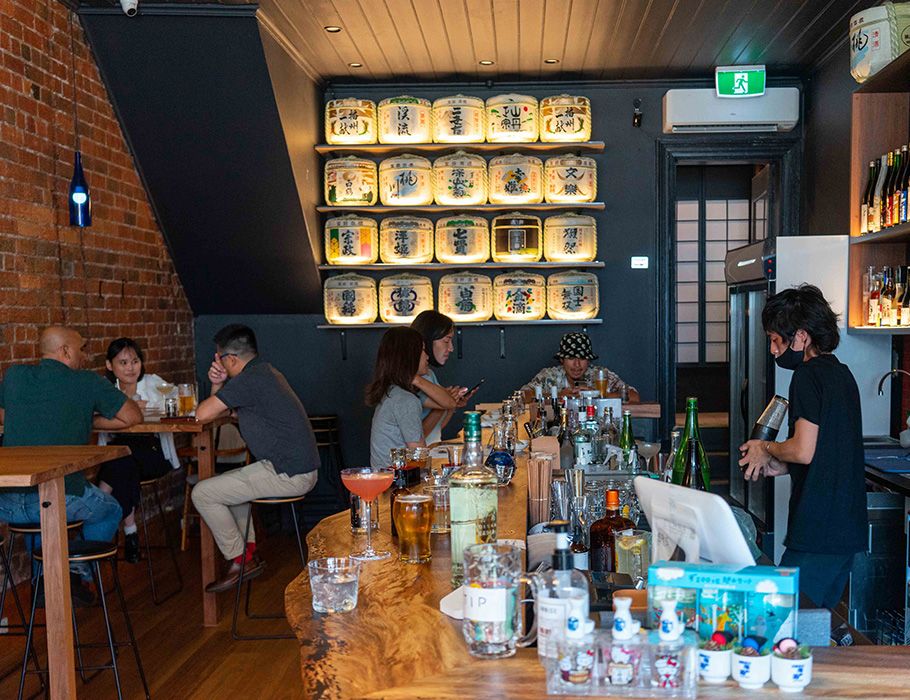 There are also a couple of Japanese-inspired pop-ups worth checking out this summer:
Kaku-Uchi, a worker's-style Japanese bar from Simon Denton of Izakaya Den, taking over Postal Hall cafe (above the restaurant) from December 2 until February 25.

Izakaya-inspired Shokkan, which has temporarily replaced Gaea in Fitzroy, where fine-dining chef Mo Zhou is running an intricate set menu for just $85 per person until the end of February. Pair each hyper-seasonal dish, like raw kingfish in preserved cherry blossom and mustard oil, with sake for another $65.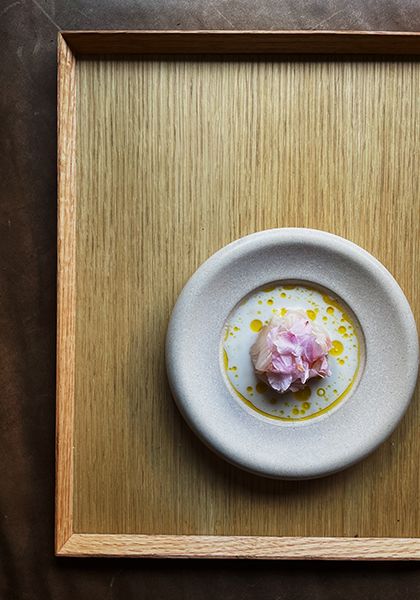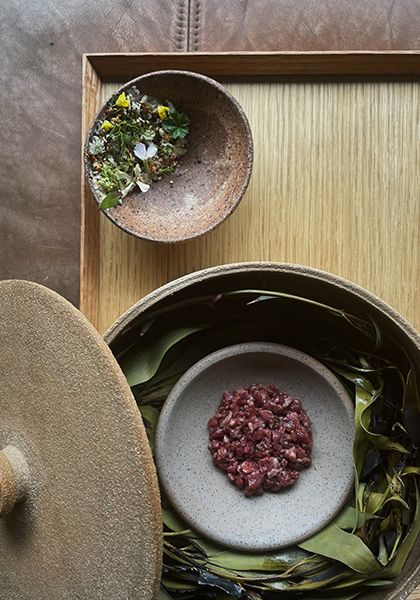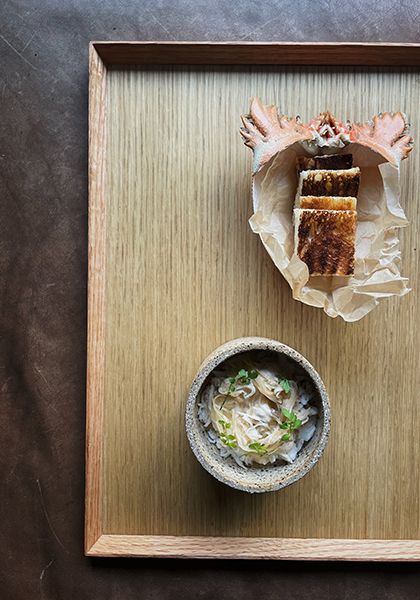 9. TikTok
Food fanatics continue to stumble upon restaurants and cafes for the first time via TikTok, further cementing the app's relevance in hospitality, whether we like it or not. TikTok is becoming increasingly responsible for recipe trends, which are almost exclusively "hack" and ease-oriented. Big players in 2022 included butter boards, pasta chips, charcuterie boards, cloud bread and the controversial "pink sauce", to name a few. Some food businesses, particularly cafes, might consider piggy-backing off these trends by introducing specials to get people in the door. As for the food trends TikTok will bring in 2023? Your guess is as good as mine.
10. Regional Cuisine Reigns Supreme
The days of opening an Italian or Thai restaurant are on the out, specialising in the Italian Rivera and north-eastern Isaan is in. In the same way you're likely to hear someone say, "Let's go for Sichuan" instead of, "Let's order Chinese", so too are operators increasingly celebrating regionality. Already, Cinque Terre has opened in Chadstone with a focus on the Italian Rivera on the north-west coast, while Thai Tide reopened in the second half of 2022 specialising in regional dishes from Thailand paired with Australian natural wines.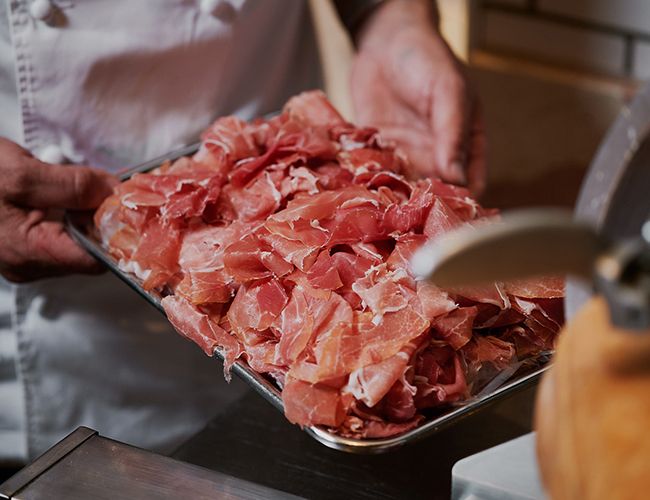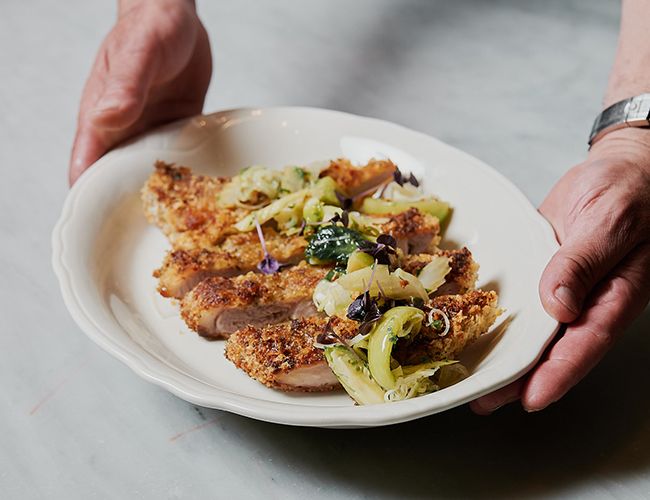 11. Anti-Delivery
Deliveroo exited Australia in November 2022 after going into voluntary administration. The sudden closure left some 15,000 drivers jobless, prompting local restauranteur Chris Lucas to withdraw his restaurants (such as Chin Chin, Baby Pizza and Hawker Hall) from all third-party delivery apps. With such apps providing little support – or profit – to restaurants, we can expect more venues to cease using these services in favour of dine-in or taking delivery in-house.
12. Community Drinking and Dining
Another food trend in 2023 will see us transition from comfort food and nostalgia into community drinking and dining. With everyone gathering again after shaking off most of the COVID scaries, we can anticipate marketplaces and food hubs to open. The Keys is a recent example, a vintage-inspired leisure centre with bowling, bars, a beer garden, arcade and American-Australian pub food under one Preston roof. Other large-scale spaces are already locked in for 2023, from food halls and dining precincts to bustling breweries, like Pirate Life in South Melbourne and another Moon Dog in Footscray. Mercato Centrale is due to open any moment at 546 Collins Street, the first Italian food hall outside the Motherland at 3000-square-metres over three storeys. Chadstone's new $71 million dining precinct, The Social Quarter, is another example.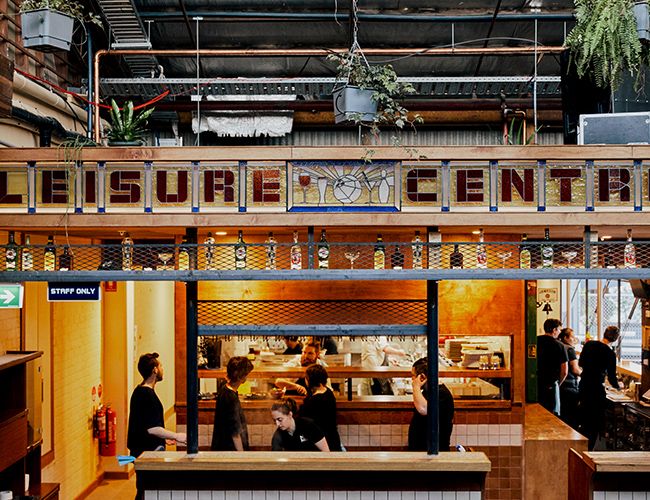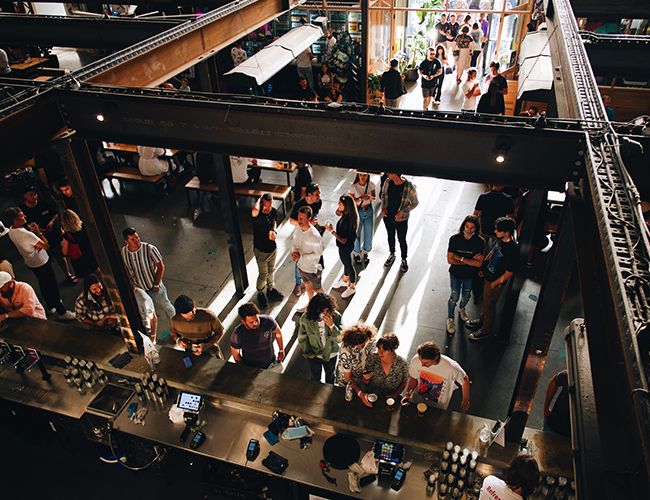 13. No-Alcohol, Low-Alcohol & Seasonal Spritzes
We are not even close to sick of non-alcoholic and low-alcoholic beverages. Brunswick Aces, a totally alcohol-free bar, opened in 2021, and the quality of non-alc drinks is constantly improving, along with their availability. In the US between August 2021 and August 2022, sales of non-alcoholic beverages increased by 20.6 per cent, according to Nielsen. IWSR has further forecast 31 per cent growth in the no- and low-alcoholic beverage category by 2024, globally. Relatedly, fizz will continue to fire into 2023 in the form of spritzes (also low alcohol), evolving from the standard Aperol inclusion to seasonal concoctions that incorporate quality vermouth, gin, spices and freshly plucked fruits and herbs.
14. Lesser-Known Asian Cuisines
Our appetites to learn through what we eat are stronger than ever. Coupled with the creativity of young chefs with deep connections to culture, this has created space for people like Thi Le of Anchovy to rebrand her Richmond restaurant as Jeow, swapping Vietnamese for Laotian. It's also the reason why there are a number of Cambodian restaurants popping up in the CBD, when previously they were limited to Springvale (think aNGKOR Cafe & Restaurant and Cambodia's Kitchen), and why Serai was awarded Best New Restaurant and Best Restaurant of the year in 2022 by Good Food and Time Out respectively. More of this in 2023. Burmese, anyone?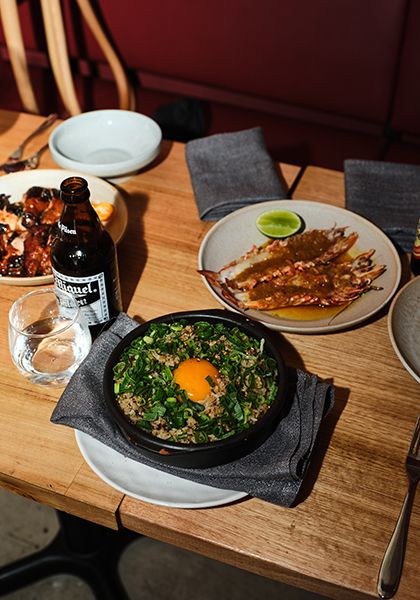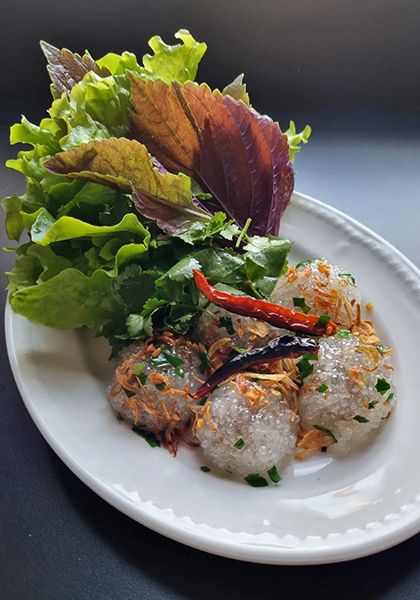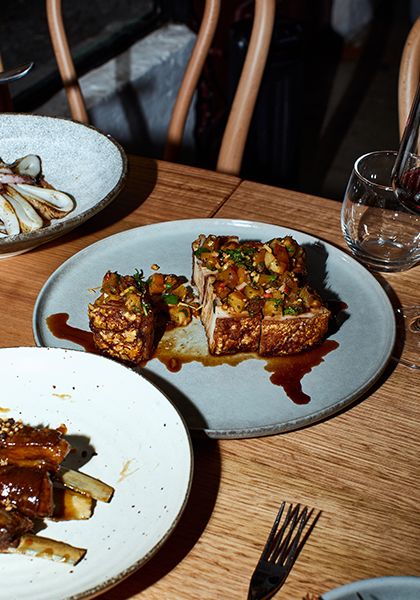 15. Restaurants & Bars Head North(er)
Although meagre, post-lockdown occupancy rates in the CBD mean that operators have bargaining power when signing a lease, venues will continue to open in neighbourhoods, gradually moving further out with the flow of gentrification. This is especially true of the oversaturated inner-north. Where someone might have previously considered opening a restaurant or bar in Fitzroy or Collingwood, they're now heading to Thornbury, Coburg and Reservoir. Think Hotel Lombardo, Zaubertrank and BrewDog Pentridge, with more to come in 2023.
Around the World in 80 Lesser-Known Melbourne Restaurants
FREE food guide when you subscribe.