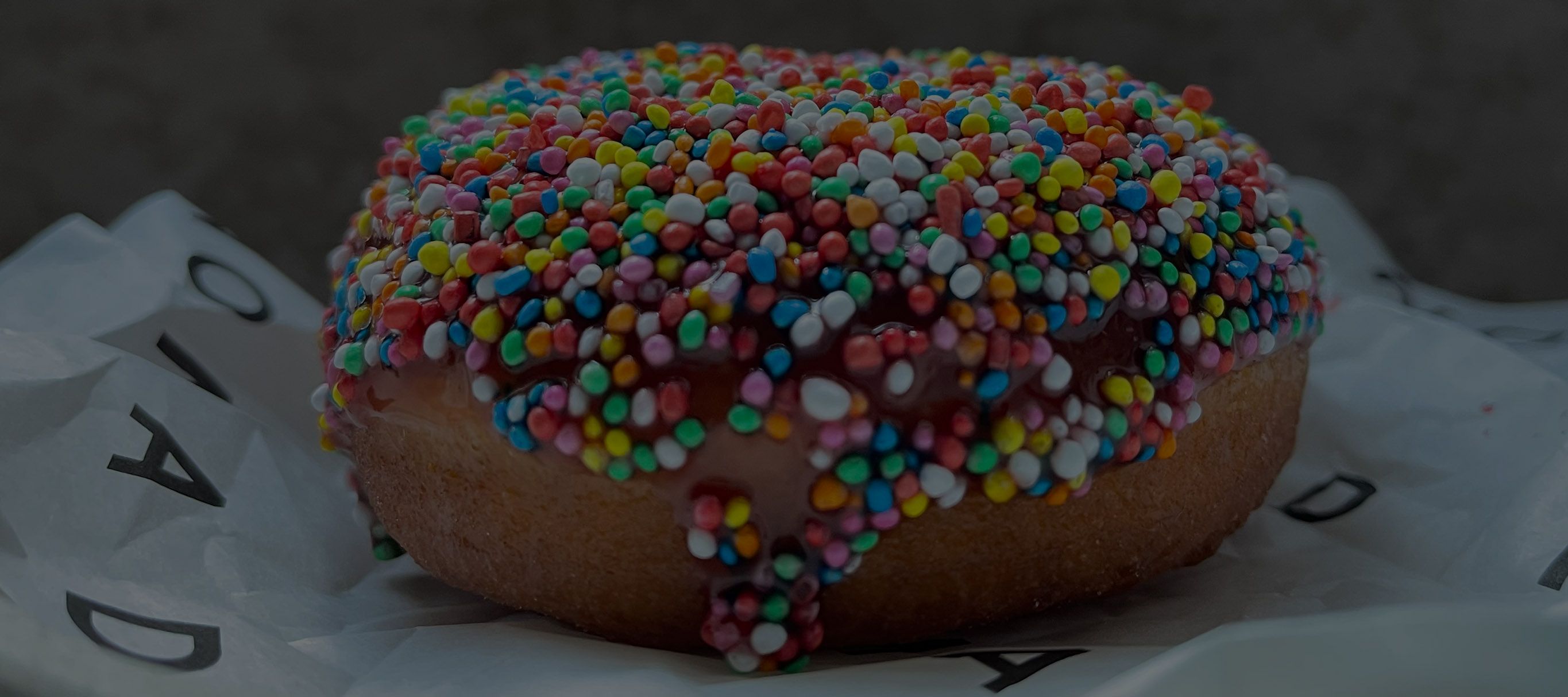 Food Trends:
2022 Predictions
Australian Food Trends for 2022
Words by Sofia Levin
Images by Sofia Levin & supplied
From the role of technology and the death of brunch, to Filipino food and native botanicals, these are the food trends Seasoned Traveller expects to see in 2022.
It might seem counterintuitive to write about food trends when we are living in such uncertain times, but regardless of the environment we find ourselves in, people always have to eat. Both what we consume and what chefs put on the plate – or in takeaway containers – form the basis of these 15 Australian food trends to watch out for in 2022.
1. The Rise & Rise of Technology
Staff shortages are the hospitality industry's greatest challenge at the moment. Until it's affordable and easy for international students and workers to return to Australia, technology will fill in the gaps and even make some jobs redundant. Expect more QR codes for menus and ordering, and even conveyer belts and robots replacing staff (you can already see them in action at Kata Kita and Yoi's Indonesian in the CBD).
2. Ghost Kitchens
Dark kitchens or ghost kitchens are restaurants that exist without a brick-and-mortar shopfront. In some instances, restaurants have chosen not to reopen their doors and adopt this model. In others cases, concepts are launching for the first time and sticking to online only.
3. Chefs without Restaurants
Despite promise and enthusiasm, it remains an incredibly tough and uncertain climate for hospitality. As a result, many chefs will turn to venue alternatives. Think launching product ranges (a la Tom Sarafian's hummus and toum) and takeovers (Mischa Tropp's Elsie's summer fling at Tuck's and Harry Mangat's Biji Dining residency at Avani Winery).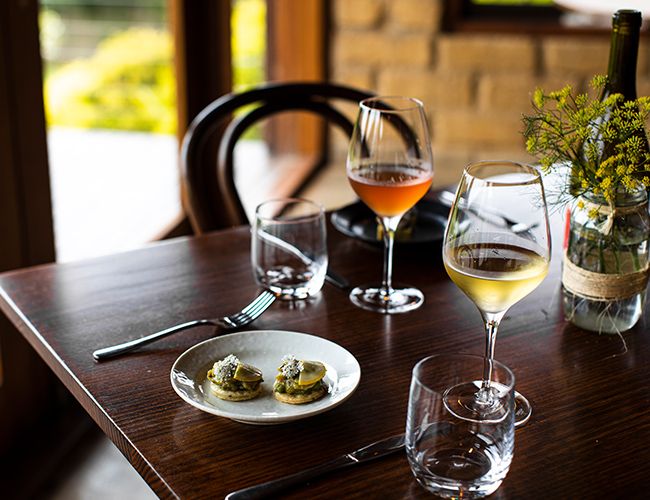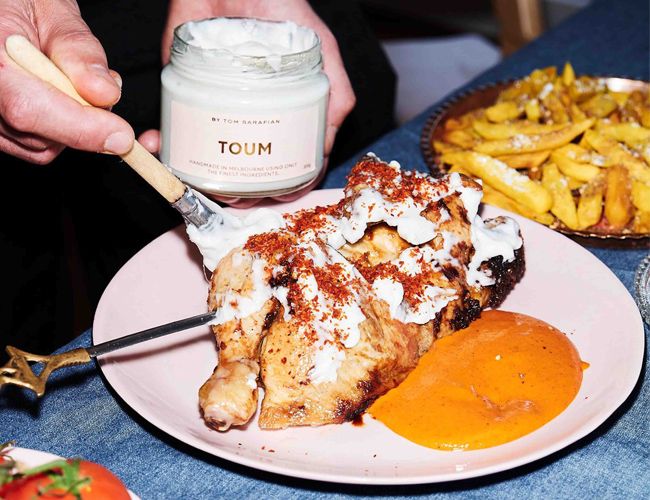 4. Delivery & Meal Boxes
Restaurants pivoted to delivery and meal boxes when they couldn't open for dine in. Out of lockdown, the focus returned to the dine-in customer. As a result, it's now trickier to find the same level of delivery and takeaway. Businesses like Providoor are here to stay, but expect quality and variety of food delivery to ebb and flow in sync with COVID uncertainty and case numbers.
Customers are also more aware of hefty restaurant commission fees from apps like Uber Eats, Deliveroo and DoorDash, prompting ordering habits to shift towards direct contact with the restaurant.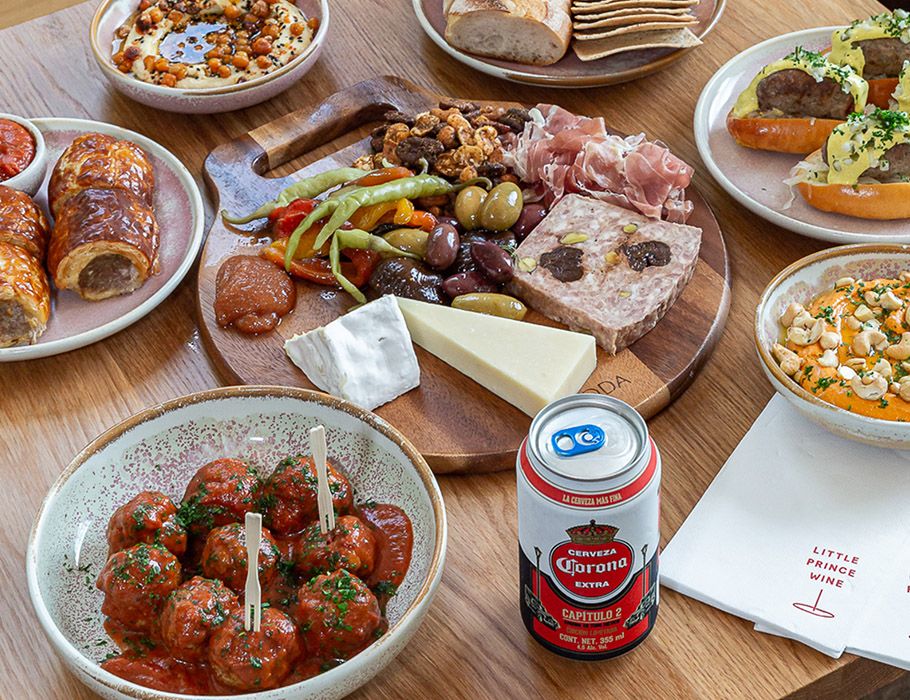 5. Experiential Dining
With borders likely to open and close throughout 2022, people will look to dining out as an opportunity for an experience, not just a meal. Expect more pop-ups and unique, personal dining experiences (such as Chae's new venue in Cockatoo following the success of her six-seat Korean restaurant in her Brunswick apartment), and increased demand for them.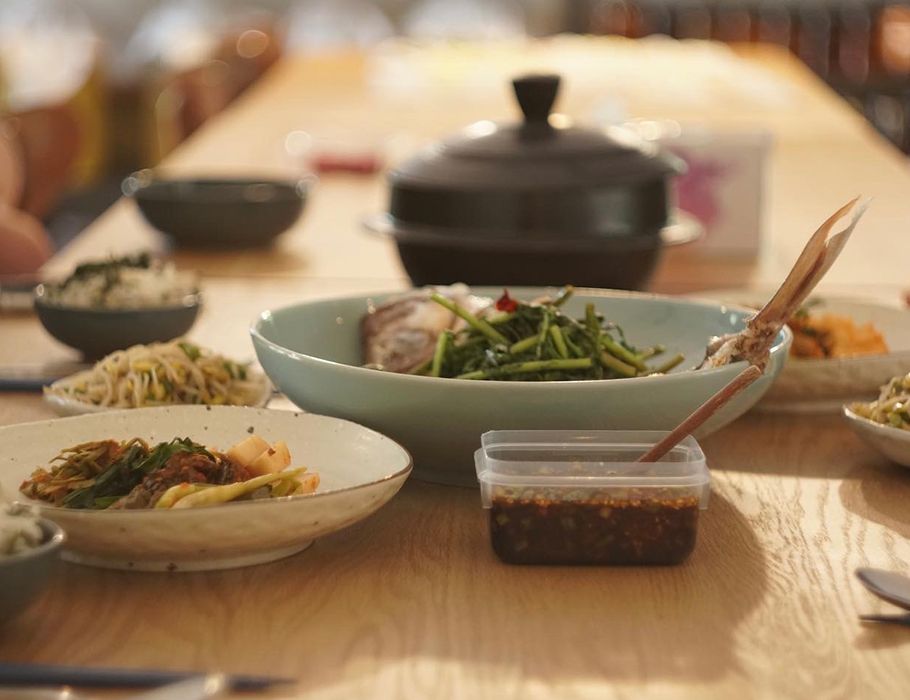 6. The Death of Brunch & Reduced Hours
Cafes and restaurants that previously offered brunch will open later and skip mornings. You can also expect restaurants to open fewer days of the week. The numbers don't add up with staff costs, and many punters are increasingly bored with avocado and poached eggs.
7. Heritage on a Plate
Unless you're First Nations, everyone in Australia is from someplace else. It's one of our country's greatest culinary advantages. Young chefs who are the kids and grandkids of migrants will continue to open venues that revisit their roots in a modern Australian context, using local ingredients. Think Manze in North Melbourne (Mauritian) and Chibog in West Footscray (Filipino).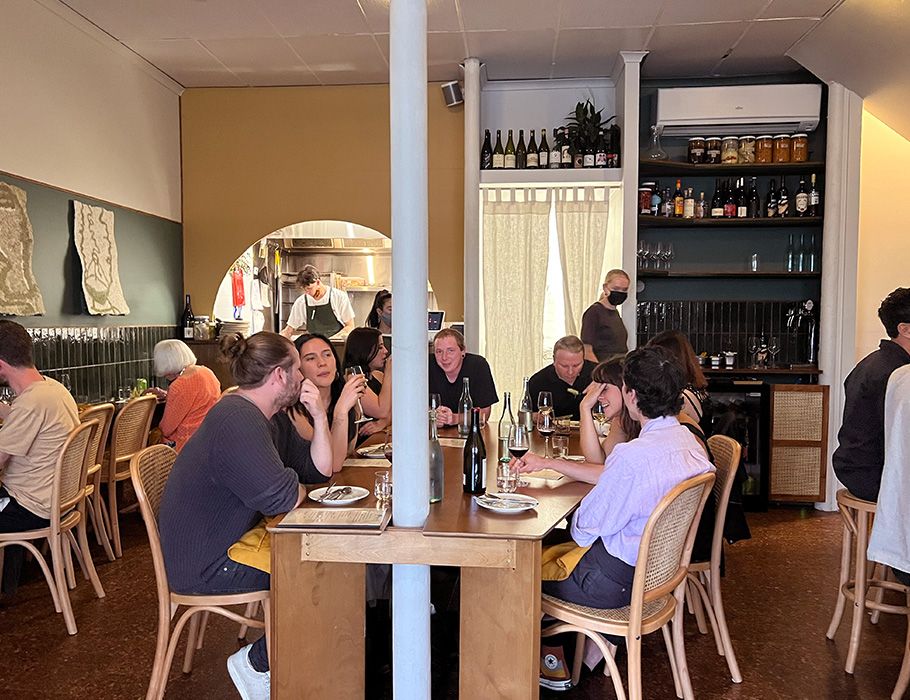 8. Lesser-Known Southeast Asian Filipino & Korean
The trending cuisines for 2022 will go beyond the Southeast Asian food many Australians already know and love, such as Thai and Vietnamese food, and spotlight cuisines such as Filipino, set to be the cuisine of the year. John Rivera has kicked it off with Kariton Sorbetes in Footscray, followed by Ross Magnaye's upcoming Filipino CBD restaurant, Serai.
Also expect to see more Korean restaurants landing locally, propelled by the ever-rising Korean Wave, known as Hallyu, which refers to the increasing popularity of Korean culture (think everything from K-Pop to TV shows such as Squid Games).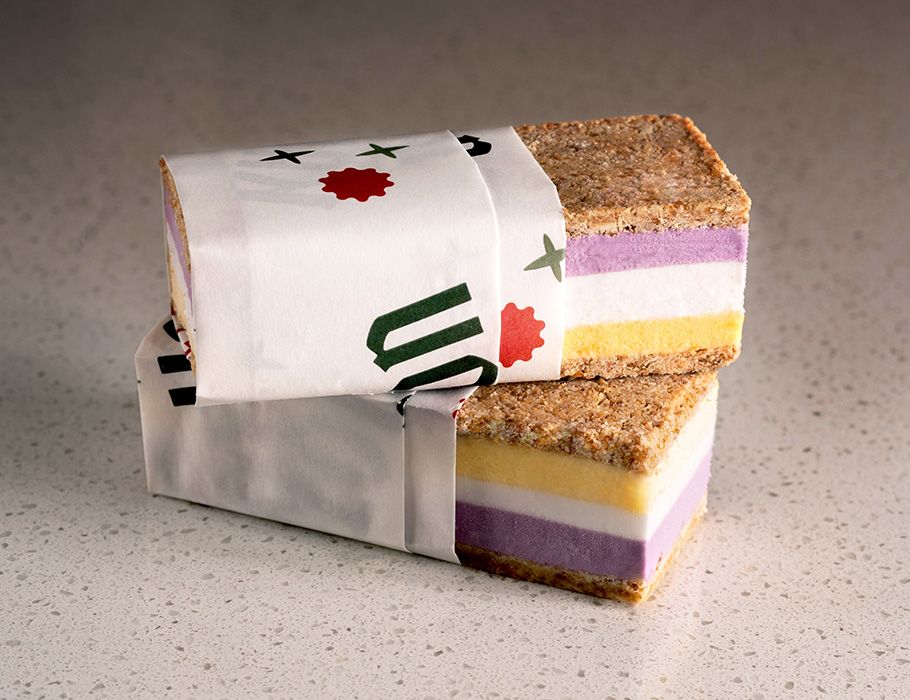 9. Sustainability to the Front
We've been talking about sustainability for a while now, but 2022 will see it gain even more attention. Spurred by the reliance on takeaway and delivery during Australian lockdowns, operators are more aware of food waste and storage than ever. Sustainable packaging is also a deciding factor for many consumers who are shopping locally and skipping big supermarkets, while we can also expect to see a rise in edible crockery, such as coffee cups from Melbourne-based Good Edi, made with oats and grains.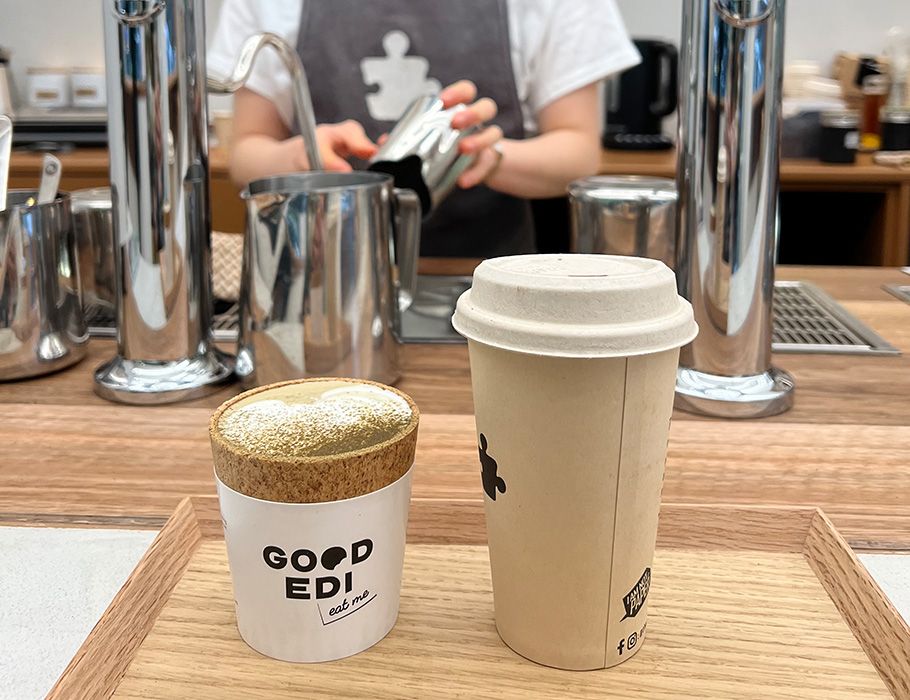 10. TikTok Food Trends
Restaurants can expect more people to "discover" them through TikTok recommendations. TikTok flourished during the pandemic and had more traffic than Google in 2021, according to a ranking by Cloudflare. This extends to TikTok cooking, eating and recipe trends. Some of the big ones over 2021 included feta pasta, pesto eggs, fufu, nature's cereal and birria tacos.
11. Trending Ingredients Native Australia, Mushrooms & Plant-Based Chicken
In 2022, expect to see Australian ingredients become commonplace on menus. Accessible Aussie ingredients such as saltbush, pepperberry, lemon myrtle and wattleseed will pop up everywhere from brunch to cocktails, spearheaded by restaurants such as Big Esso and Mabu Mabu.
People will become more familiar with different varieties of mushrooms, as they watch documentaries such as Fantastic Fungi, stay closer to home and forage, gain access to various colours of oyster mushrooms and experiment with others for the first time, such as lion's head.
While plant-based burger patties have cemented their popularity in Australia (including the recently introduced Impossible Burger from America), plant-based chicken will start to pop up in 2022.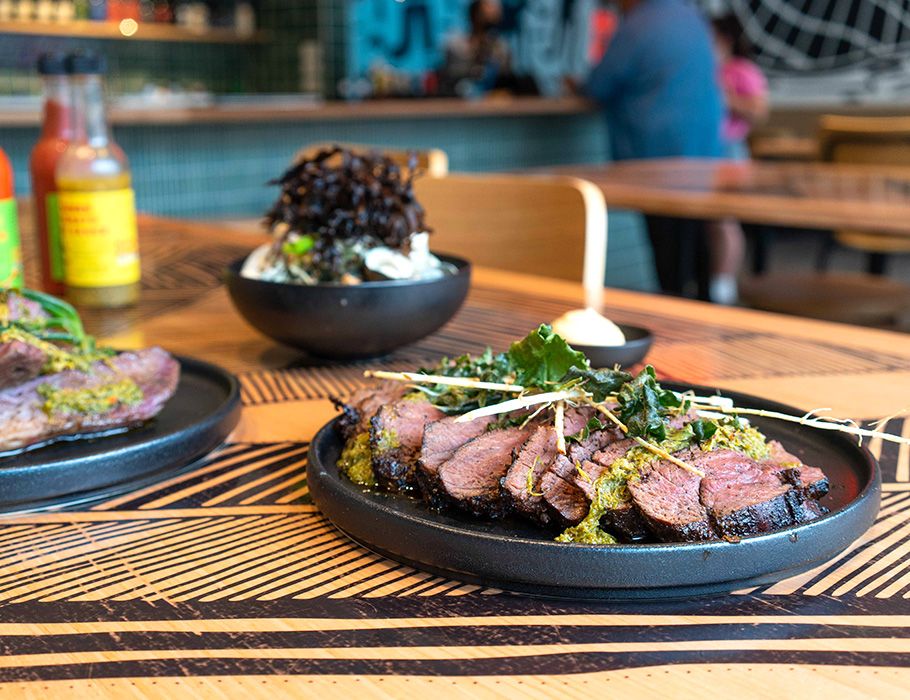 12. Comfort Food & Nostalgia
Retro food, whether aspic dishes from the '50s or fairy bread inspired-desserts that nod to the '80s, will mingle with the modern in 2022 as people cling to simpler times in the midst of the pandemic. The same goes for comfort food: we are not yet done with sandwiches, lasagne and pies.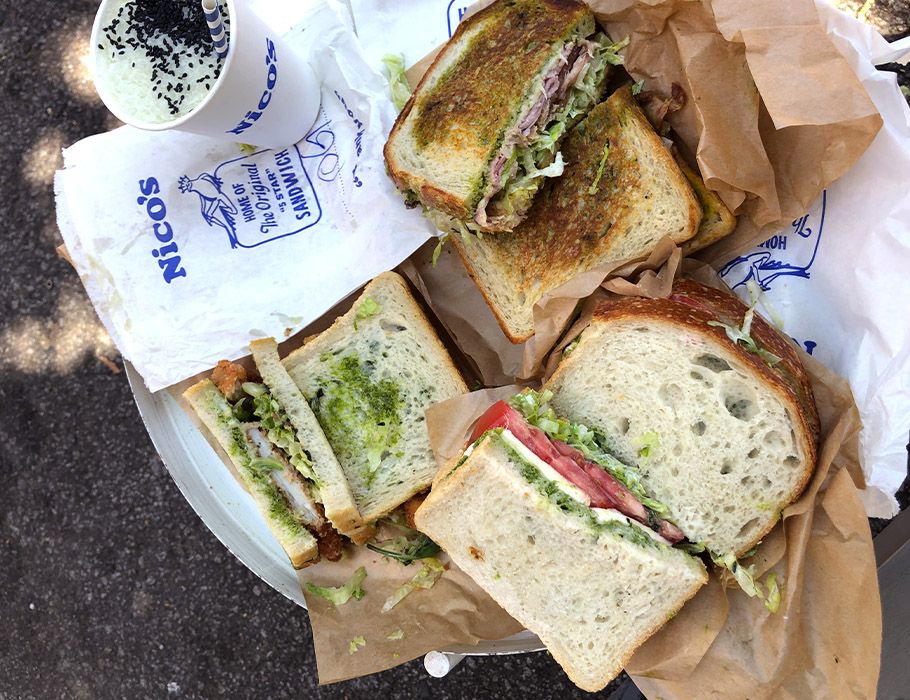 13. Drink Trends Booze-Free, Seltzers & Aussie Ingredients
Craft, boozeless drinks will again rise in popularity, leading to a much larger selection beyond alcohol-free beer, wine and mock spirits. Expect the trends of the last couple of years to merge into one, namely alcohol-free drinks and pre-bottled cocktails.
Seltzers will continue to boom, leading to a wider range of flavour options. Along with lime, watermelon and similar, you'll spot aromatics such as makrut lime and Native Australian ingredients, like kakadu plum. On that note, expect more Native Australian ingredients distilled into gins and spirits: think green ants, quandong and more.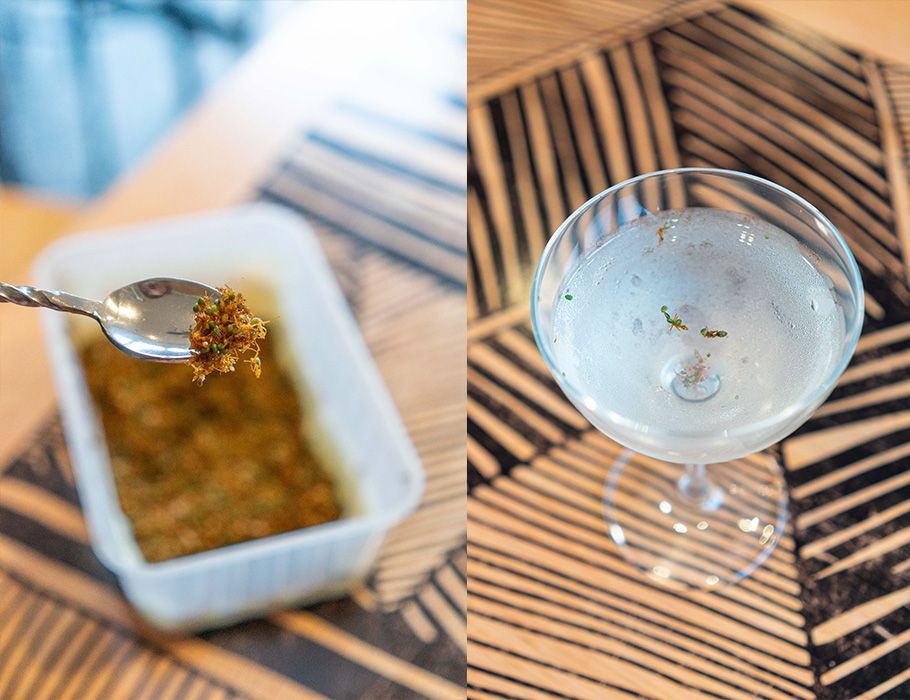 14. Fine Dining & Luxury Ingredients
After Omicron peaks around mid February, anticipate a rise in the number of fine dining restaurants that open in 2022, along with a boom in luxury ingredients such as caviar and fine wine. Those who can afford to will be eager to spend big at restaurants, the same way people have done after past crises; think 9/11 and the GFC.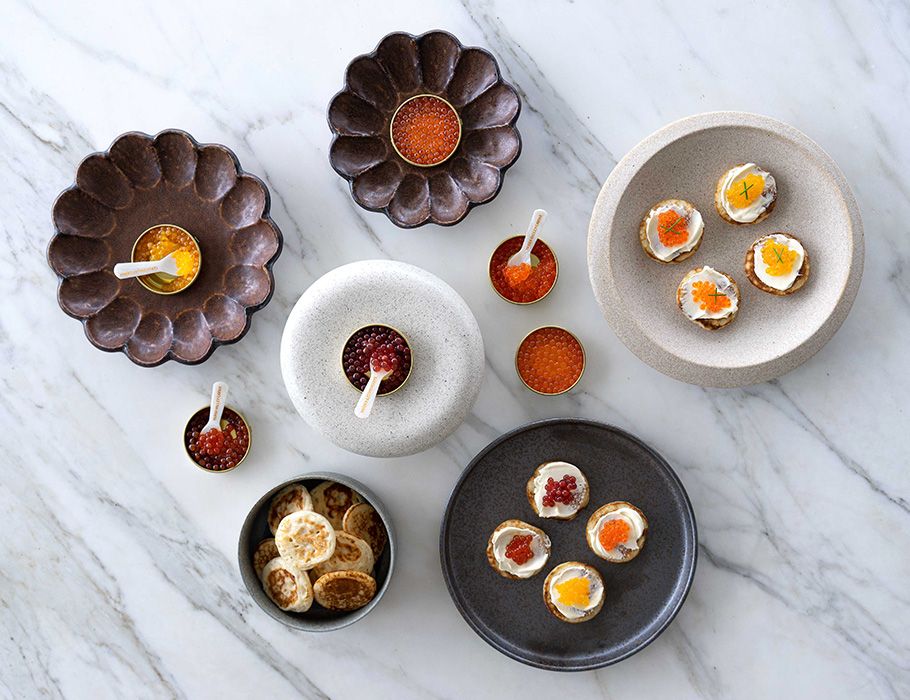 15. Trolley Service
As a way to increase spend, more restaurants will introduce a trolley service to supplement their menus. This might include cocktails, late-night dumplings and snacks, dessert spreads or caviar bumps – each designed for people to order and enjoy spontaneously.
Around the World in 80 Lesser-Known Melbourne Restaurants
FREE food guide when you subscribe.