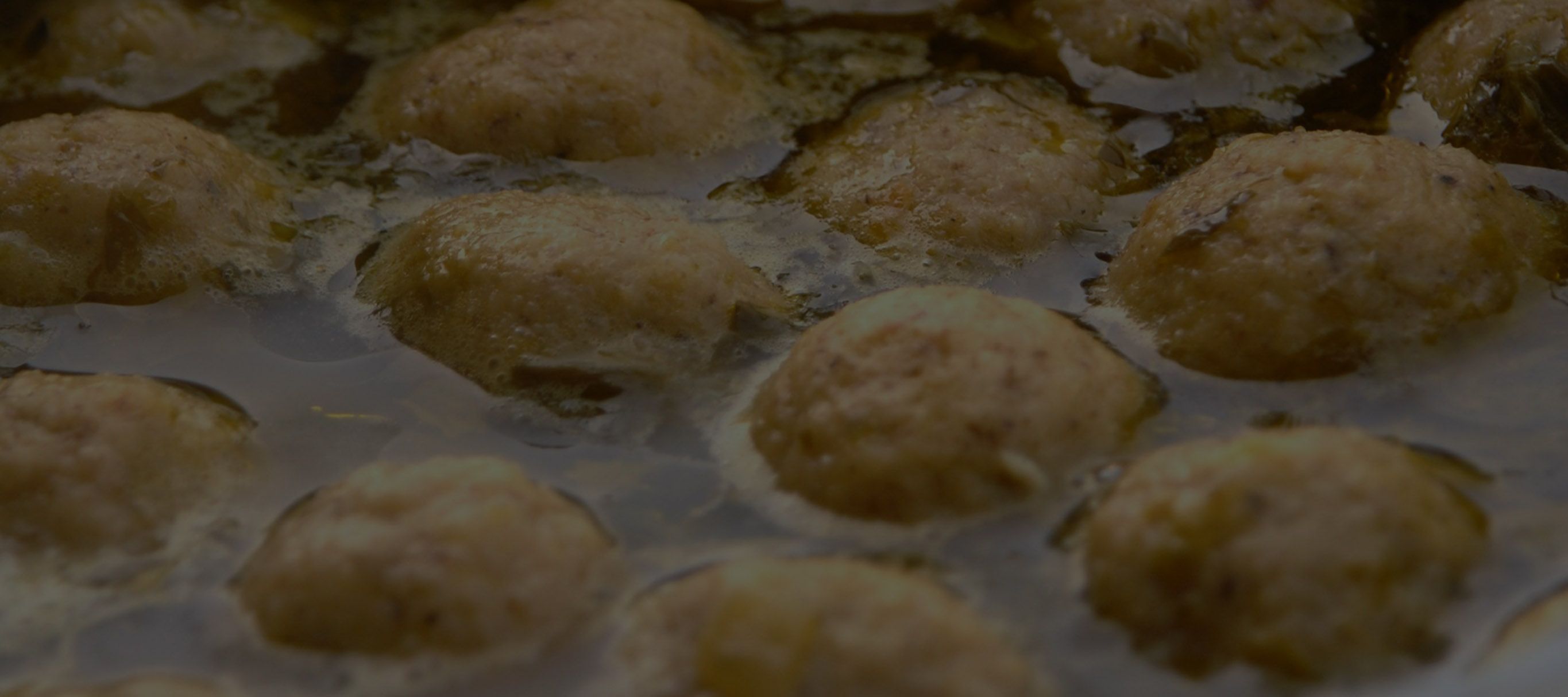 Passover Food
Traditions
Passover Food for Everyone
Words by Sofia Levin
Images supplied
Passover is steeped in food traditions, but you don't have to be Jewish to enjoy them. Here's an education, plus where to eat Passover dishes in Melbourne.
Passover is so much more than matzah. Known as Pesach in Hebrew, it's one of the biggest holidays of the year. Coinciding with Easter and Ramadan, Passover tells the story of Israelites escaping slavery in Egypt, as led by Moses. You probably know the story: Moses demands the nasty Pharoah lets his people go, nasty Pharaoh refuses, 10 plagues fall over Egypt and God parts the Red Sea to lead the Jews to freedom (that is if wandering the desert for 40 years qualifies as freedom).
In 2023, Pesach runs from April 5 to April 13, and as with all good historical celebrations, it comes with food traditions. These ones are millennia old. Families celebrate by gathering around the table during a ritual Passover meal called a seder, which in 2023 happens on April 5 and April 6. During a seder, Jewish people read the Haggadah, which tells the story of Passover. Indeed, Haggadah is Hebrew for "telling".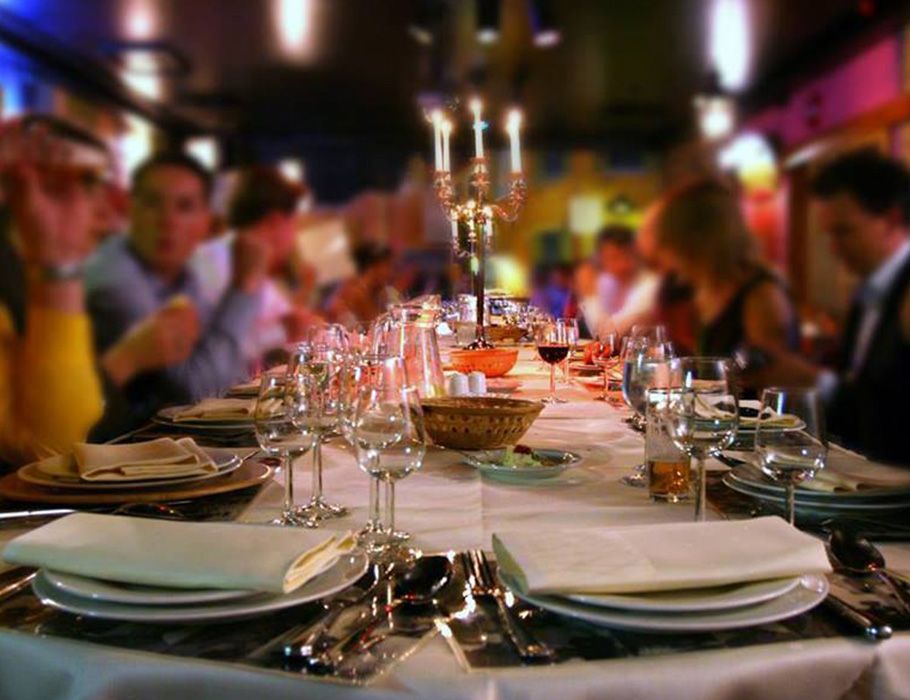 Typical Passover dishes for Ashkenazi Jews (who are of European descent with ancestors in France, Germany, Poland and Russia) include matzah ball soup, gefilte fish, beef brisket, roast chicken, tzimmes (a stew with prunes and carrots) and potato kugel (baked potato casserole). Chametz, or risen grains, are prohibited during Passover, which is why Jews eat matzah (more on that below).
While Ashkenazi Jews also avoid rice, corn and legumes (known as kitniyot), Sephardic Jews with ancestors from Spain, Portugal, North Africa and the Middle East (the Iberian Peninsula) often put dishes such as spiced beef and rice, stuffed vine leaves and kibbeh on the seder table.
If you can't score an invite to a seder, here are the main things you need to know about Passover's culinary customs, as well as five places in Melbourne where you can order Passover food, no matter who you are.
Passover Table Traditions
Matzah
Often likened to water crackers or Salada crispbread, matzah is an unleavened vessel for traditional Passover foods, such as chopped liver, charoset (a chunky mix of chopped nuts, apple and wine symbolising mortar), horseradish, gefilte fish, dips, dill pickles and smoked salmon. The matzah represents the bread the Israelites took with them upon fleeing Egypt, which didn't have enough time to rise. Three pieces of matzah are placed on every seder table, folded within a napkin. Two are consumed during the service with associated blessings, while the third, known as the afikomen, is hidden to later be found by the kids (the search for the afikomen is a competitive flurry of activity, as whoever digs it up usually wins a prize).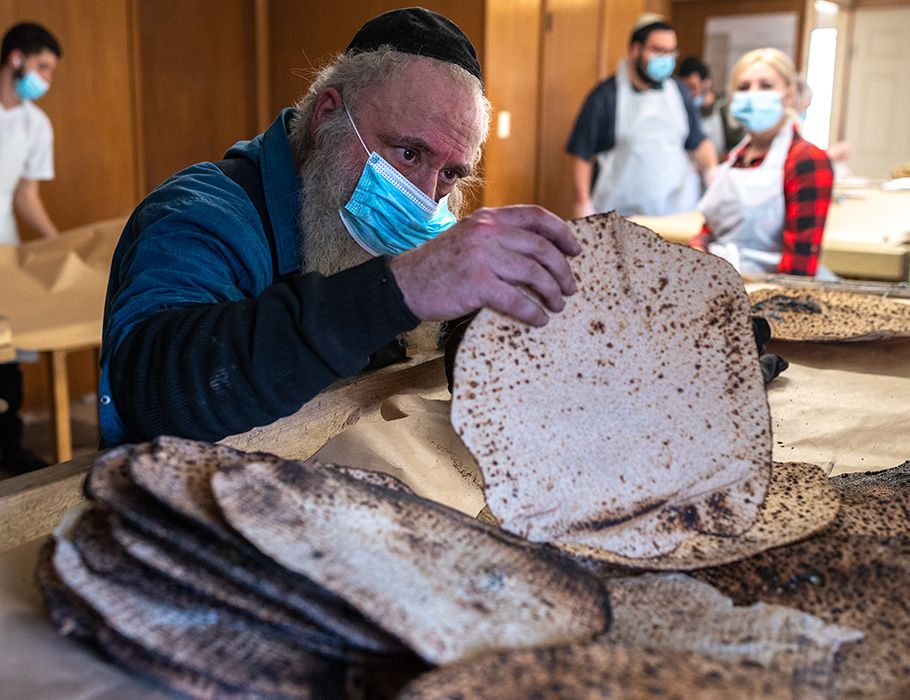 The Seder Plate
On every Passover table there's a seder plate with a range of symbolic ingredients. Bitter herbs or horseradish (called maror) for the bitterness of slavery; a hard-boiled egg for the circle of life and the paschal lamb sacrifice during temple pilgrimages; karpas (often parsley) to represent hope and renewal that's dipped into salt water (to mirror tears); a lamb shank bone that references how the Jews painted their doorways with lamb's blood to avoid the tenth plague (death of the first born); and charoset (a chunky mix of chopped nuts, apple and wine) that represent the mortar used by Jewish slaves in Egypt.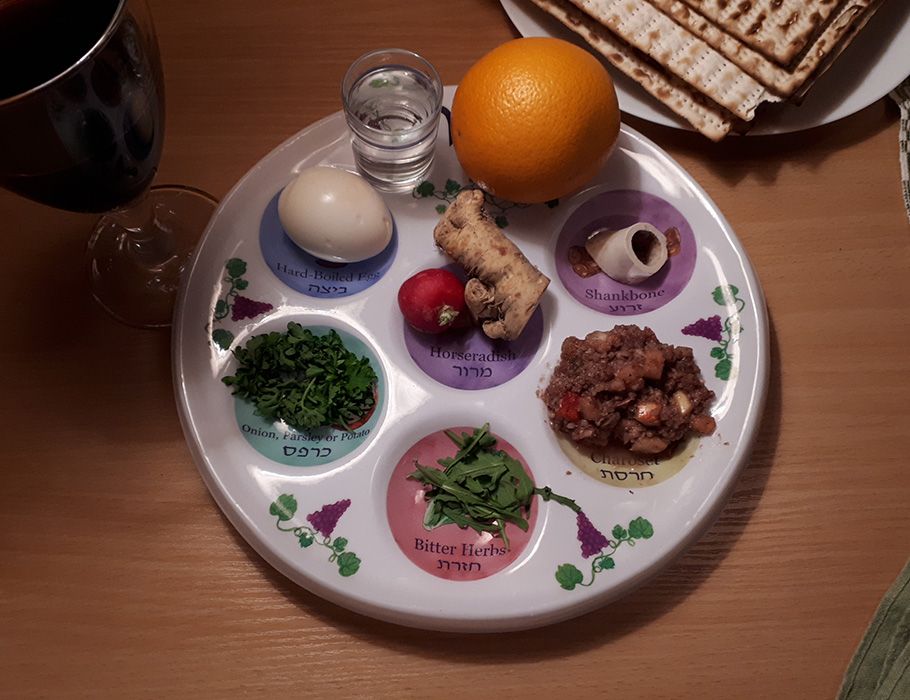 Wine
During the seder, at least four cups of wine are consumed following kiddush (a blessing that sanctifies the wine). Each cup represents the four different expressions of deliverance, which God promised Moses he would do: bring the Jews out of suffering from Egypt; free them from slavery, deliver them and create a nation in the process. There's usually an extra cup for the prophet Elijah, who "visits" during Passover.
New Traditions
Some Jewish families have welcomed more modern additions to the traditional seder plate. These include orange segments, which represents fruitfulness for all Jews (specifically those who have been traditionally marginalised, such as women and LGBTQ+ Jewish people), as well as an olive, to express solidarity with Palestinians in a call for peace.
Where to order Passover Food
Boosa, Bentleigh East
Boosa is the best choice for anyone wanting to taste plates of Passover nosh without any of the labour. You can order a seder plate with all the symbolic foods for $33, a huge Passover salad box bursting with ingredients like pomegranate, almonds and grilled cauliflower; matzah ball soup; smoked salmon; chopped liver, charoset, jars of tahini and egg salad, a Middle Eastern-style lamb shoulder and – wait for it – "tira-matzu" (tiramisu made with matzah). You can also visit the cafe on April 6 and order matzah ball soup, dine-in.
Passover orders close on Sunday April 2 at noon and must be picked up Wednesday or Thursday April 5 or 6 respectively.
716 Centre Road, Bentleigh East, website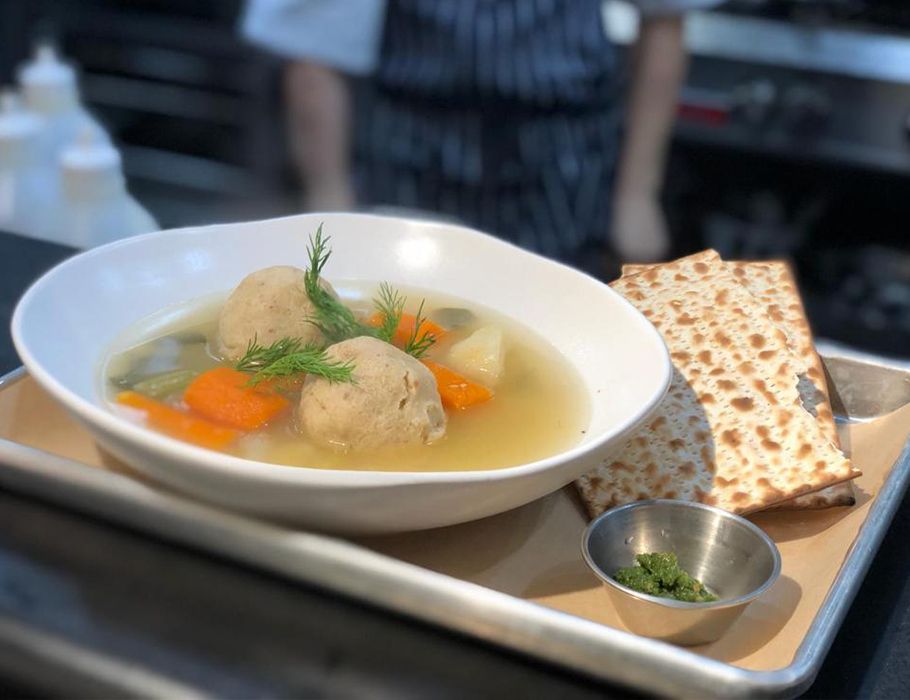 Northside Challah, online
When Daniel Chamravi moved north of the Yarra River before COVID lockdowns, he decided to take the traditional foods of his Jewish heritage with him for easy access (most of Melbourne's Jewish population is southside). His home-delivery business, Northside Challah, specialises in the eponymous plaited, sweet loaves eaten on Shabbat, but given the absence of flour during Passover, he's switching temporarily to Northside Matzah.
"With the cold weather coming in, this is the perfect time to try your hand at making matzah ball soup, which is a well-loved dish year-round, but particularly during Passover," says Daniel.
Their Passover range ­– which includes a variety of matzah, matzah ball mix, macaroons, matzah meal and horseradish ­­– is available for delivery on Friday March 31 and Wednesday April 5 (orders by noon the previous day).
Order online here.
Try a traditional matzah ball soup recipe here, or Seasoned Traveller's version, here.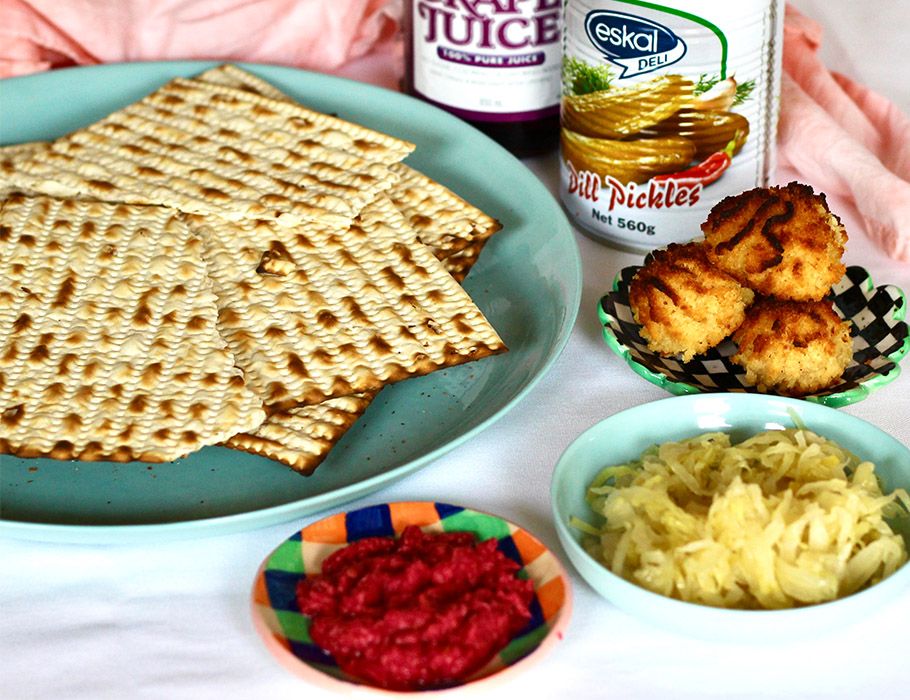 Cafe D'Lish, Caulfield South
At Cafe D'Lish in Caulfield South, the Passover menu includes matzah balls in chicken or vegetable soup, fried fish balls, roasted chicken, Israeli salad and traditional Passover desserts (think apple and rhubarb compote and flourless date, nut and chocolate cake). All the dishes here are prepared using kosher ingredients and adhering to Passover dietary laws. They also take orders for seder plate ingredients.
"It is a time of reflection and celebration and the food plays a crucial role in the festivities," says Lorena Goldring from the cafe.
269 Bambra Road, Caulfield South, website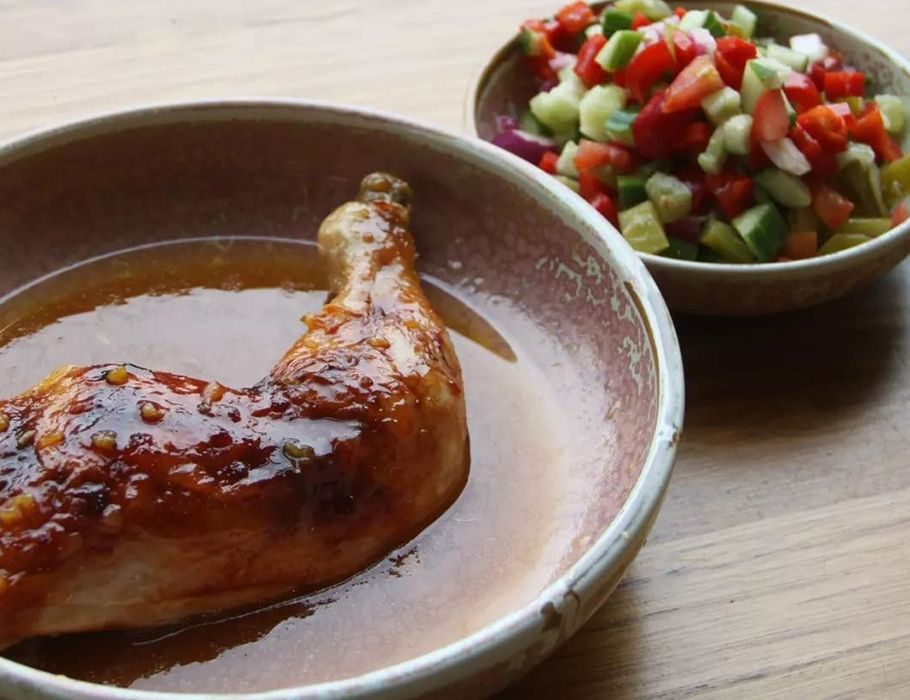 Danish Nosh, Caulfield
Danish Nosh owner Yaniv stays open throughout Passover and has Pesach food available to order dine-in, as well as to take home. During Passover, all the bread on the menu is replaced with matzah alternatives and classic Passover dishes. Swing by for a taste of matzah ball soup, matzah brei (matzah fried with eggs), brisket and more. When it comes to takeaway, they're known for their macarons, which are of course flour-free and come in around a dozen variations, from hazelnut sticks to chocolate cream filling. Dinner packs include braised beef brisket, meatballs, honey mustard chicken marylands, quinoa-crumbed fish and schnitzels, as well as all the classic dips and salads. If you plan to cater, call ahead to make sure what you're after is in stock as the pre-order guarantee has passed.
983 Glen Huntly Road, Caulfield, website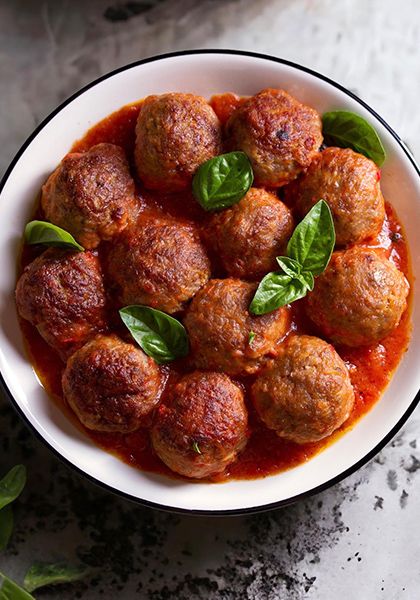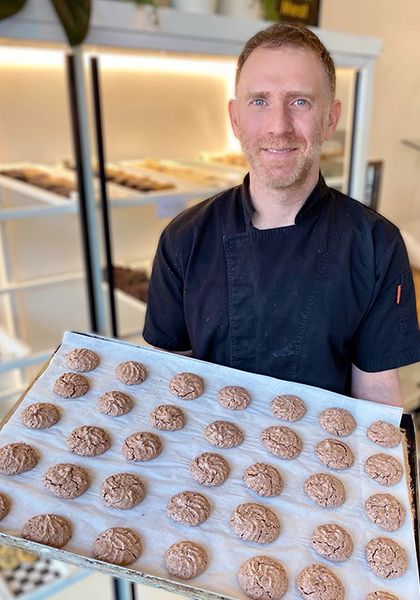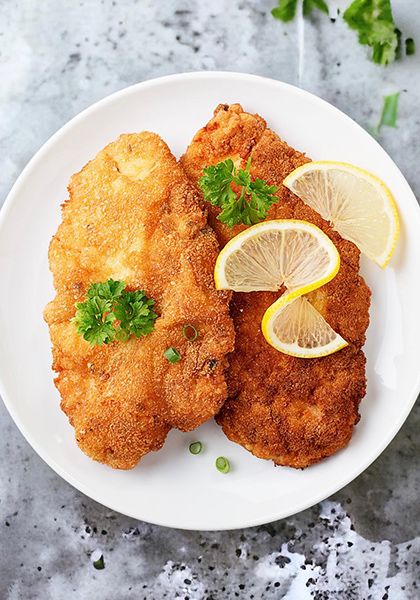 Tahina, Northcote
Northside favourite Tahina is a great option if you'd like to try a Sephardic spin on Passover. If you recall from earlier, Ashkenazi Jews avoid kitniyot as well as chametz during passover, whereas Sephardic Jews only avoid chametz. That means chickpeas are a go for Sephardis – and so are falafels. Tahina has recently launched green and red falafel-making packs as take-home products. While they are available for catering, the team found that nothing beats a falafel cooked fresh at home, which is why they encourage DIY. Their zhoug (a green, Yemenite hot sauce with lots of coriander and serrano chillies), is also available by the jar.
223 High Street, Northcote, website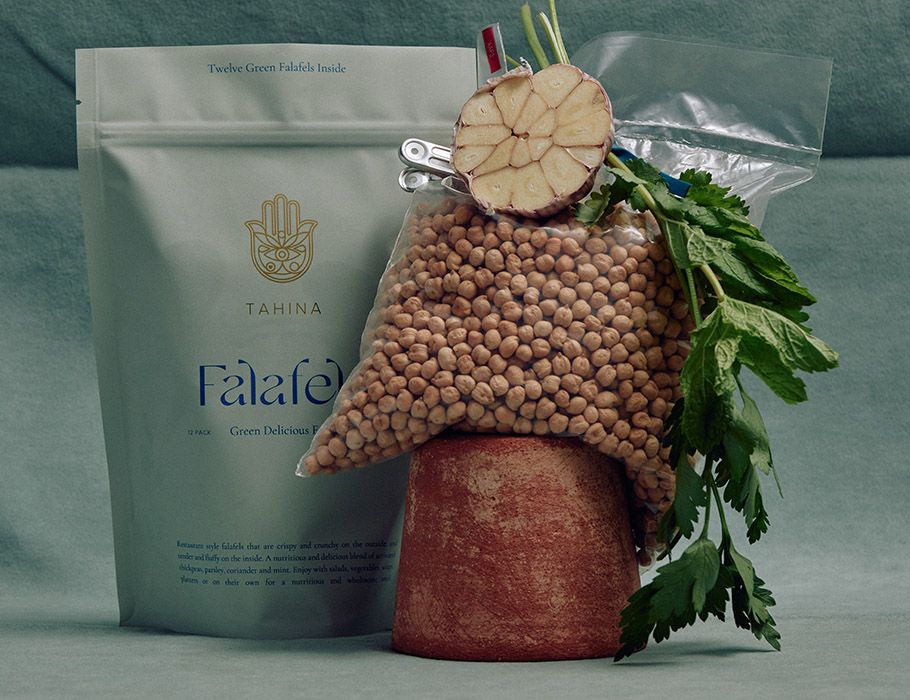 Learn more about Jewish and Kosher food and Melbourne's best places to eat it here.
For the ultimate cookbook on Jewish food, try Claudia Roden's James Beard-awarded bible (or is that Torah?).
Around the World in 80 Lesser-Known Melbourne Restaurants
FREE food guide when you subscribe.