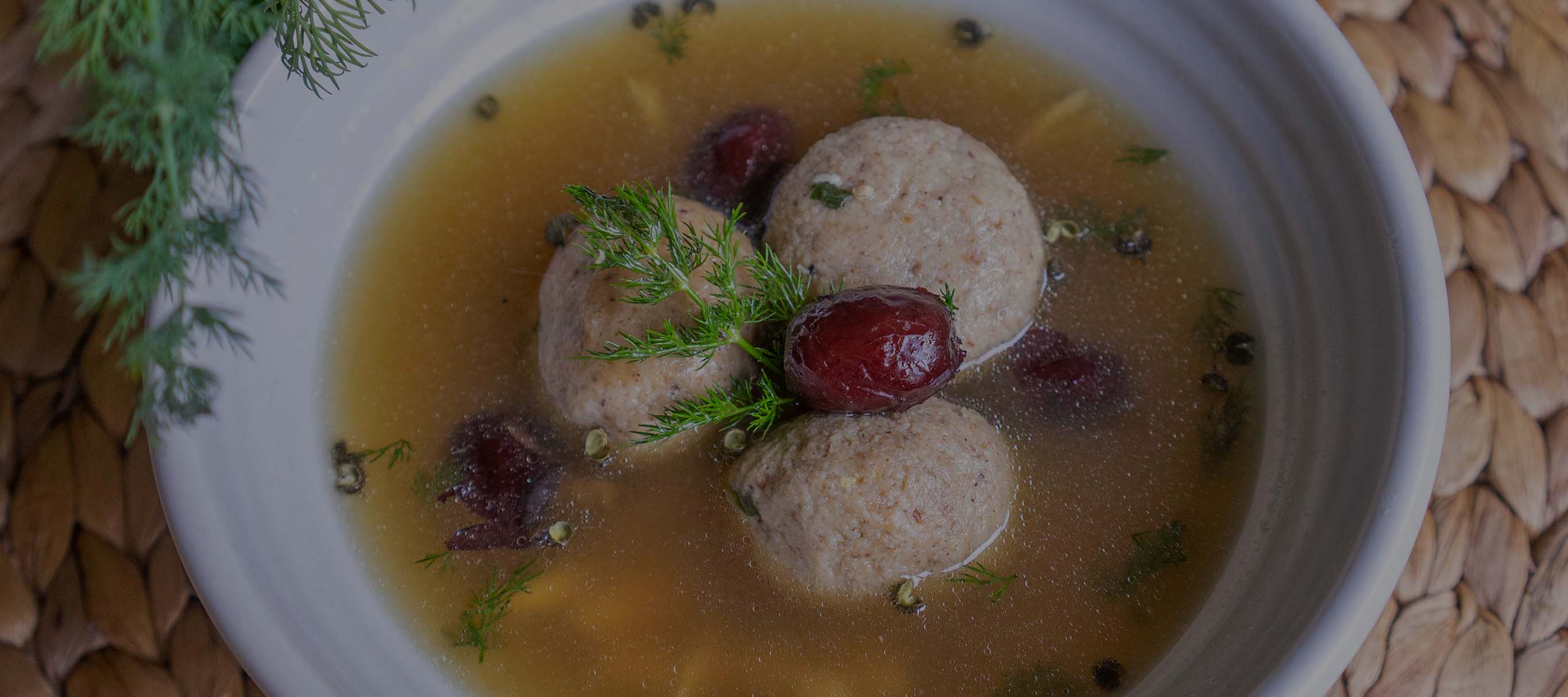 Recipe: Jew(ish) Chicken Soup
RECIPE » Jew(ish) Chicken Soup
Words & Images  by Sofia Levin
My Jewish chicken soup recipe might not be traditional, but it tastes like home – no matter where you come from.
I grew up slurping my grandmother's Jewish chicken soup every Friday night. It's a dish that's close to home for me, but the reason I adore chicken soup is because every culture has their own version of it. There's no right or wrong, there's only deliciousness. This is my version. It's the comfort of my grandma's recipe (though she added stock cubes, and I don't), cousin's restaurant-informed technique and personal adoration of Chinese broths. Recipes don't come easier or more comforting than this, and you can freeze your stock for later enjoyment, too.
I think my grandmother would have liked my version. It's different, just like she was. I hope you share it with someone you love.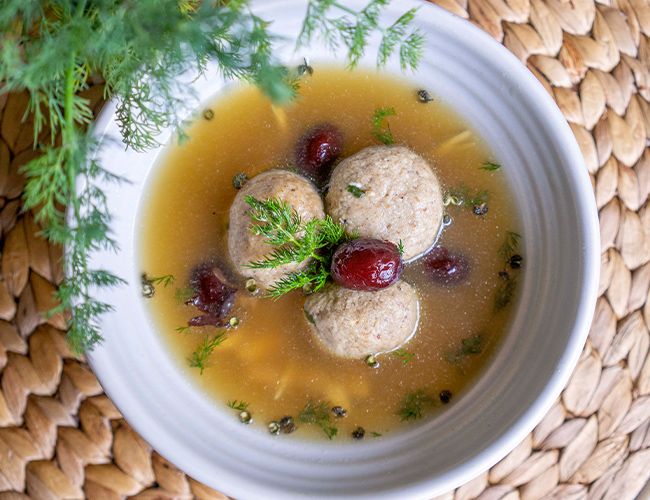 My Jew(ish) Chicken Soup Recipe With thanks to Ronnie, Michelle, Viva & an obsession with Chinese broths
Serves 12 as a starter with leftovers
Ingredients
1 whole organic chicken
2 chicken carcasses
300 grams chicken feet
300 grams chicken necks
4 carrots, roughly chopped
2 onions, unpeeled quartered
2 heads garlic, unpeeled, halved crosswise
4 sticks celery (leaves on), roughly chopped
1 leek, roughly chopped
2 bunches dill, rubber band on
2 bunches coriander, rubber band on
2 bunches parsley, rubber band on (set some aside to garnish)
4 long stalks lemongrass, roughly chopped
2 knobbly fresh ginger roots, roughly chopped
1 cup/small pack Chinese red dates (set some aside to garnish)
salt & white pepper to taste
Note: if you wish to keep things traditional, swap white pepper for black and ditch the red dates, ginger, lemongrass and coriander.
Method
1. Quarter the chicken and split it between your two biggest pots (if you have a catering-sized vessel, everything can go into one). Divide the necks, feet and carcasses equally between them, too. Fill with water, season to taste, and allow to simmer for two hours. Scoop out any gunky bits that float to the surface.
2. Evenly add the remaining ingredients between the two pots. Continue to gently simmer for another four hours. If your stock reduces rapidly, you can top it up with water. Taste and season as you go.
3. Remove the chunkier bits from the pot for ease, then strain into a large bowl. Decant into containers and refrigerate overnight. Your stock will be jelly-like the following day, with a layer of greenish schmaltz (chicken fat) on top. You can scrape this off and store it in a container or jar in the fridge for cooking.
4. Pick out the meat from the discarded ingredients to use in another dish (curry and pies are winners in our family). You might also like to shred some of the chicken and add it back into the broth when serving.
5. Reheat and serve with rehydrated red dates and freshly chopped dill, or go all out and make matzah balls, too.
Around the World in 80 Lesser-Known Melbourne Restaurants
FREE food guide when you subscribe.