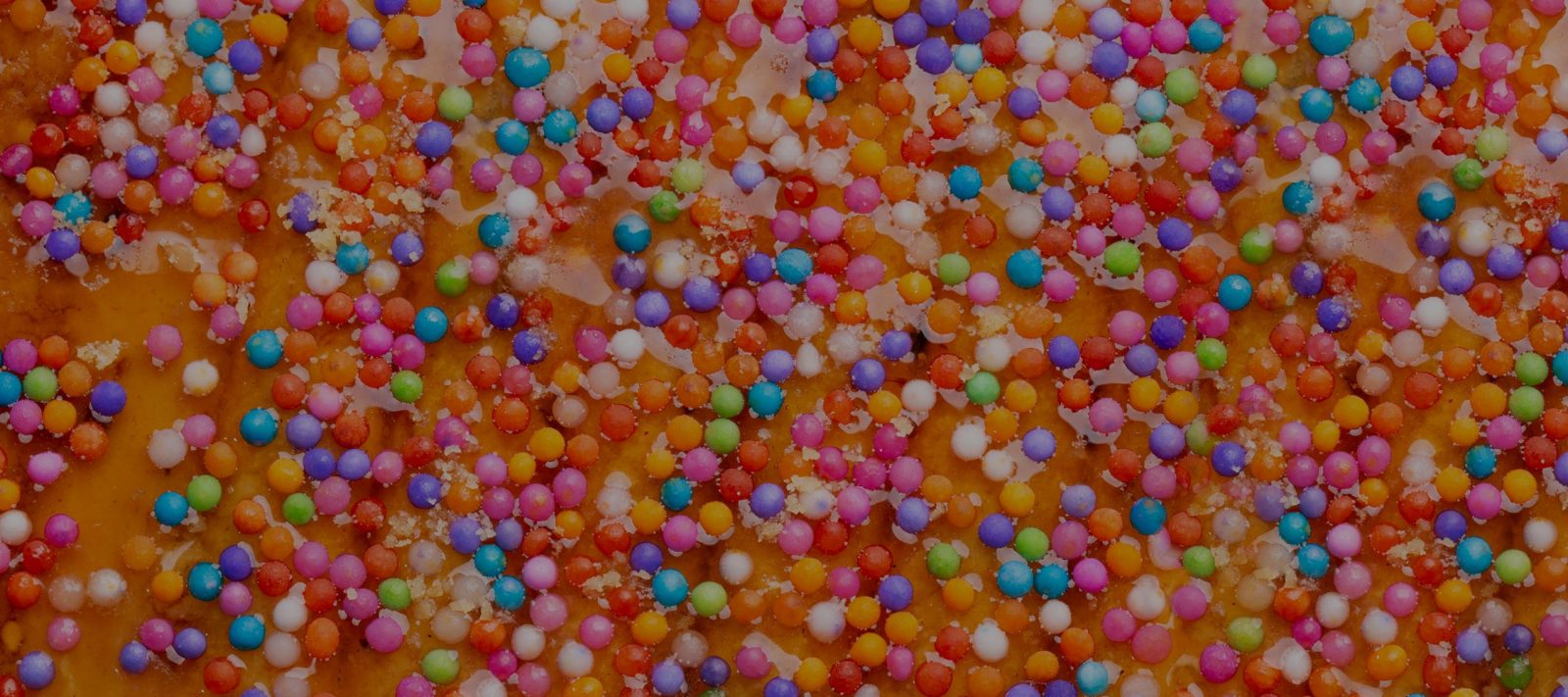 Turron de Dona Pepa: You Can Literally thank Christ for this Spiced Afro-Peruvian Fairy Bread Cake
Words by Sofia Levin
Images Supplied
Turron de Dona Pepa is a traditional Peruvian cake eaten during Mes Morado, Purple Month. Sure, it's covered in sprinkles, but its history goes much deeper.
If you happen to be in Lima in October, you might catch the city in a purple haze during Mes Morado (Purple M)onth. It's when the procession of Señor de los Milagros (Lord of Miracles) takes place, with people dressing in purple to celebrate an image of Señor de los Milagros, or Cristo de Pachacamilla. An Angolan slave painted the dark-skinned Christ in Las Nazarenas Church in the 17th century. It has survived multiple earthquakes dating back to the 1600s, and people make pilgrimages to the church every year seeking its healing and protective powers. They also eat Turron de Dona Pepa.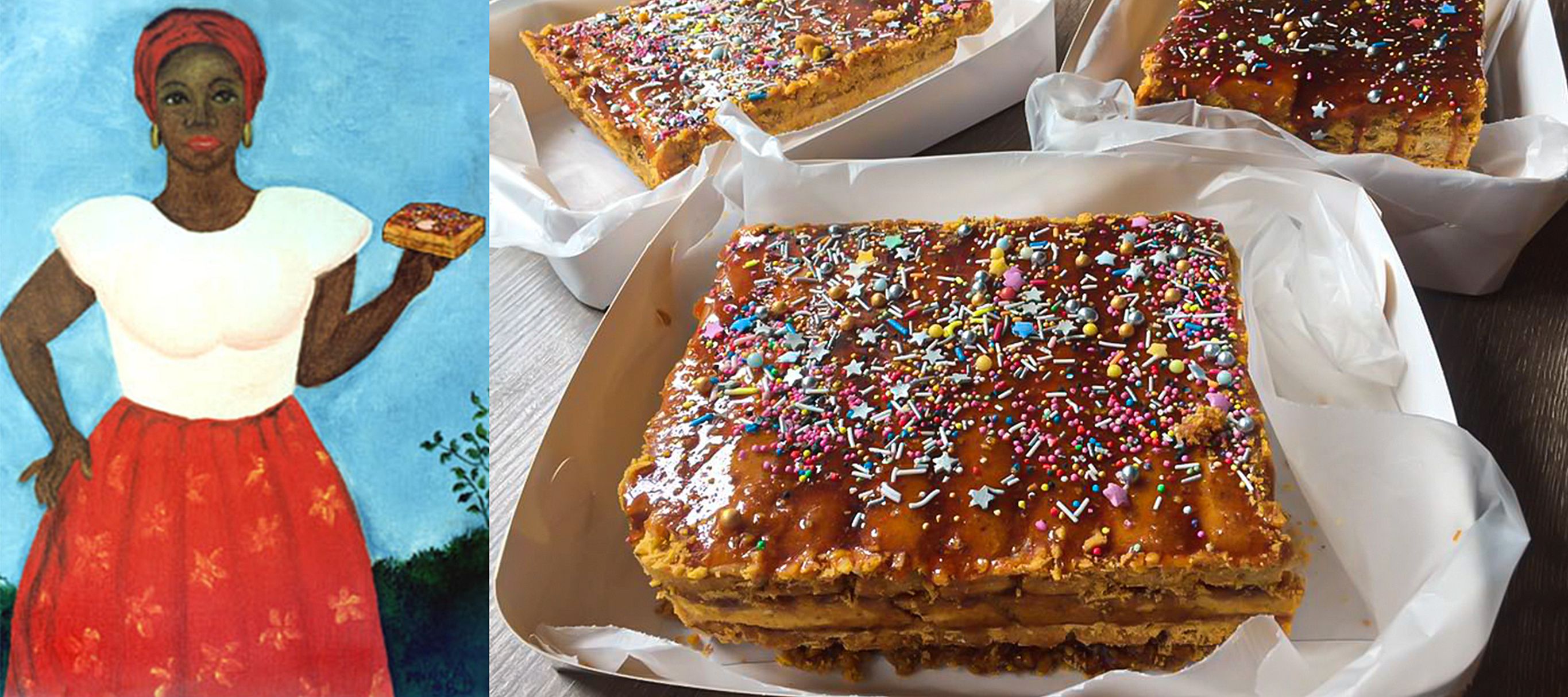 The story goes that Josefa Marmanillo, a slave living just outside the plantation town of Cañete, came to Lima to ask Señor de los Milagros to cure her of paralysis. He did, and she was so grateful she created the cake to give gracias. Turron de Dona Pepa is a traditional layer cake. The dough is made from lard, egg yolks and spices; stacked like sponge biscuits in a tiramisu; and then drizzled with panela syrup called chancaca. The finishing touch is a confetti of sprinkles. Some historians say the sweet treat is a Peruvian adaptation of alba nougat, a Spanish dough made from nuts and sweetened with honey.



Where to eat Turron de Dona Pepa
Although it's more popular in October, you can find the traditional cake in airports, as well as kiosks and pastelerías along Avenida Tacna near the church. Can't get there? Try this recipe from Food52, one of the few in English, or if you're in Melbourne, place an order with Evelina from La Cholita, who sells them by the half and full kilogram ($18 and $30 respectively) to Melburnians.
Around the World in 80 Lesser-Known Melbourne Restaurants
FREE food guide when you subscribe.