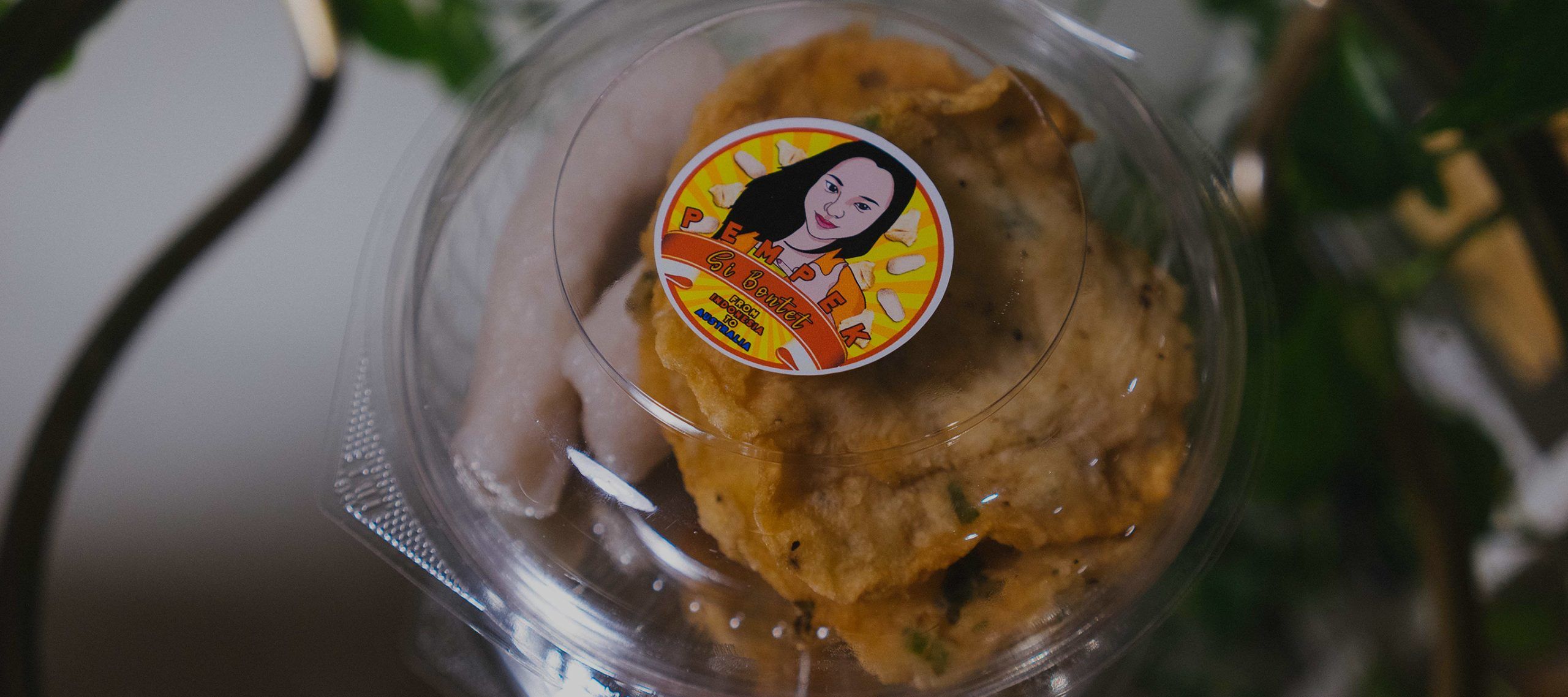 Pempek si Bontet sells the most legit Pempek (Fish Cakes) outside Sumatra via Instagram
Words & images by Sofia Levin
What started as a COVID side hustle has grown into a thriving online business that delivers South Sumatran fish cakes and other regional Pelembang dishes.
Indonesian chef Stifany Jakub usually cooks Italian food at Ettamo restaurant in Dandenong, taking over the venue at the end of 2019 after cooking at 400 Gradi. When COVID-19 hit, Stifany knew the Indonesian community felt homesick, so she started making pempek, South Sumatran fish cakes that are a specialty in Palembang, where she was born.
Operating under Pempek Si Bontet, the firm, filling and bouncy fish cakes are handmade from mackerel and tapioca and sold through Instagram. They come mixed (campur), shaped like mini or jumbo submarines around a whole egg (kapal selam) or wrapped in banana leaves (otak-otak) with sweet and spicy tamarind dipping sauce (just add cucumber).
Special Palembang dishes are also available every week, such as mie celor (a shrimp-based coconut noodle soup), tekwan (fish soup with fish dumplings), pempek lenggang goreng (fish cake omelette with noodles, cucumber and prawn flakes) and pindang tulang (spicy, sour beef rib soup).
Stifany's side hustle has been so well received that she's considering opening an Indonesian restaurant that offers regional South Sumatran dishes. Bring it on.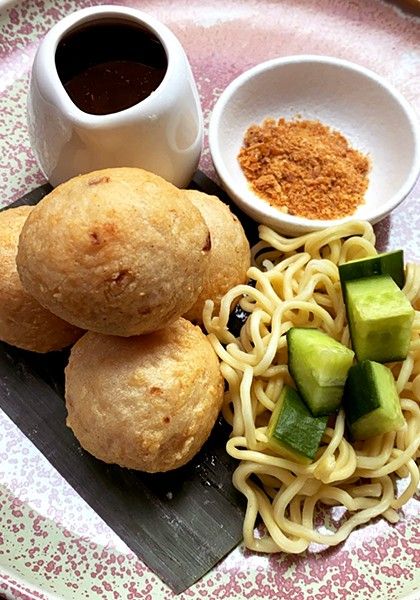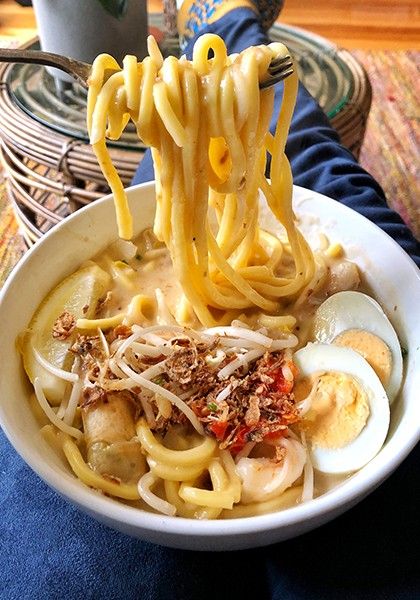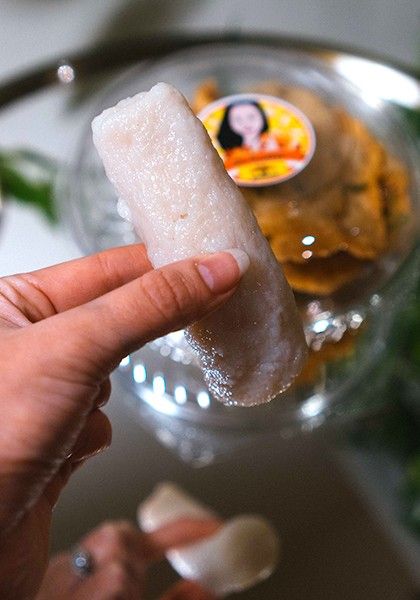 Details
Pempek si Bontent delivers across Melbourne for a flat fee of $5 via Doodel, as well as to Sydney and Hobart (enquire via Instagram or WhatsApp +62 811 7129 904). Melburnians can also buy Pempek Si Bontet from Grand Laguna in Hawthorn and Harvest Asian Grocery in South Yarra, but call ahead because they sell out.
Around the World in 80 Lesser-Known Melbourne Restaurants
FREE food guide when you subscribe.