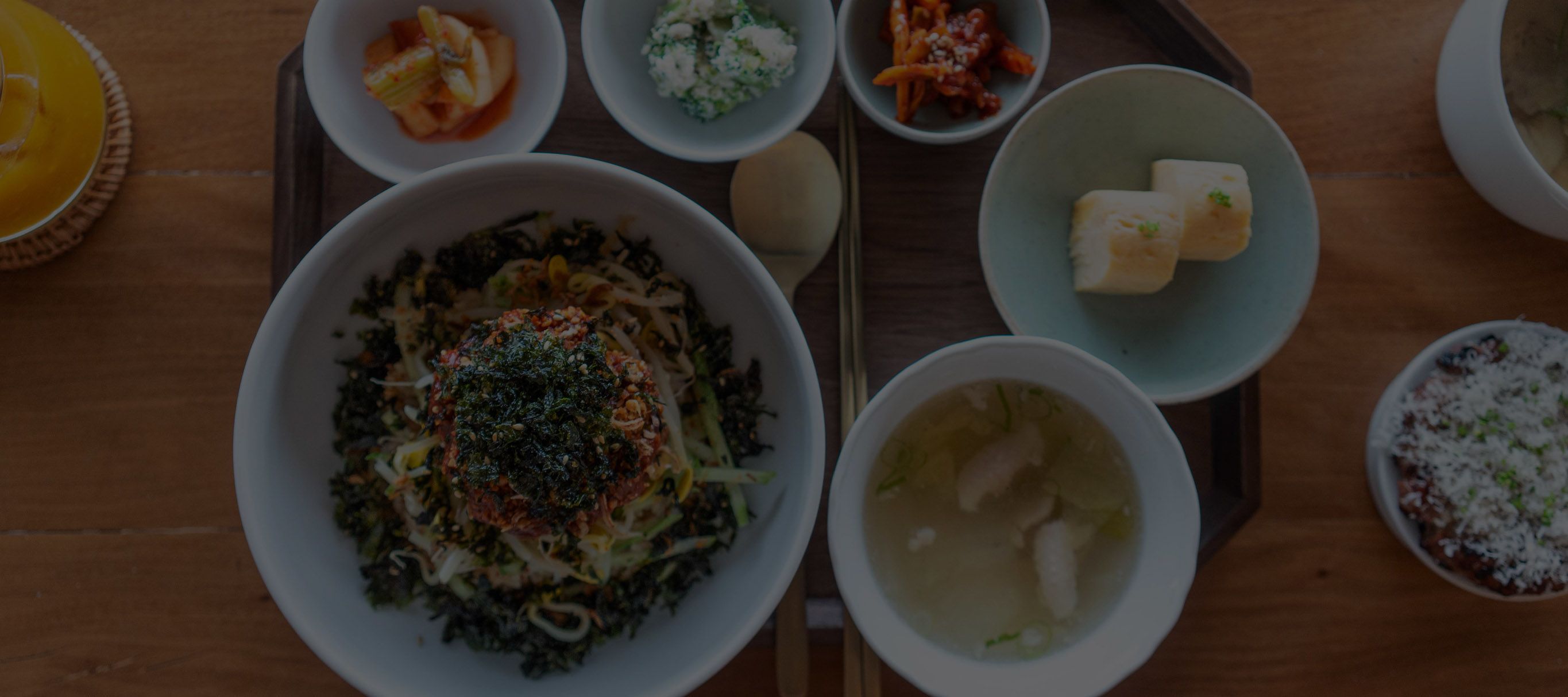 Ondo serves traditional Korean Breakfast in a "White People Area"
Words & images by Sofia Levin
The Korean diaspora crosses town to eat bansang for breakfast at this a 24-seat Melbourne cafe. It's so popular, a second restaurant will open in the CBD in June.
"Armadale is a white people area," chef Levi Eun tells me.
We're sitting by the door of his small cafe, Ondo. The walls, marble counter and tabletops are just as white, and just as shiny, as many of the neighbourhood's residents. As if on cue, one of them walks through the door. Levi greets him by name as he orders a coffee and enquires after the Korean baked goods behind the perspex display.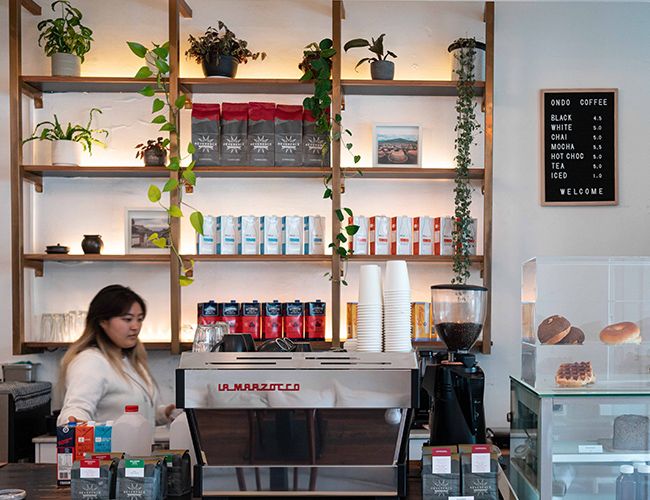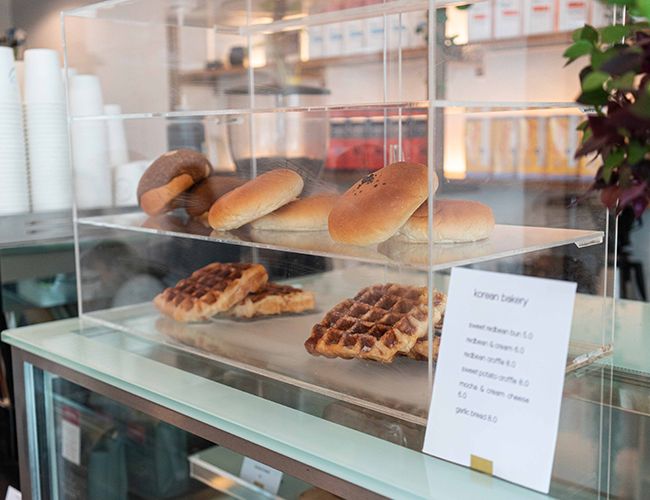 Ondo, which is Korean for temperature, opened in November 2022 on the intersection of Wattletree and Kooyong Roads. It's one of three shops in a row with minimal foot traffic. The "FOR LEASE" sign in the window next door is telling.
"This is not really a great location," says Levi. "Before we opened, I knew this had to be really special and rare to make people travel from other areas. My dream was Korean food, but Korean that has never existed in Melbourne."
Levi, who worked as a fine-dining chef for four years in Seoul before moving to Melbourne, has noticed an influx of Japanese cafes serving bento and teishoku breakfast sets.
"We have something very similar in Korea; we call it bansang. Many side dishes, soup and then rice," he says. "Sometimes even two bowls of rice."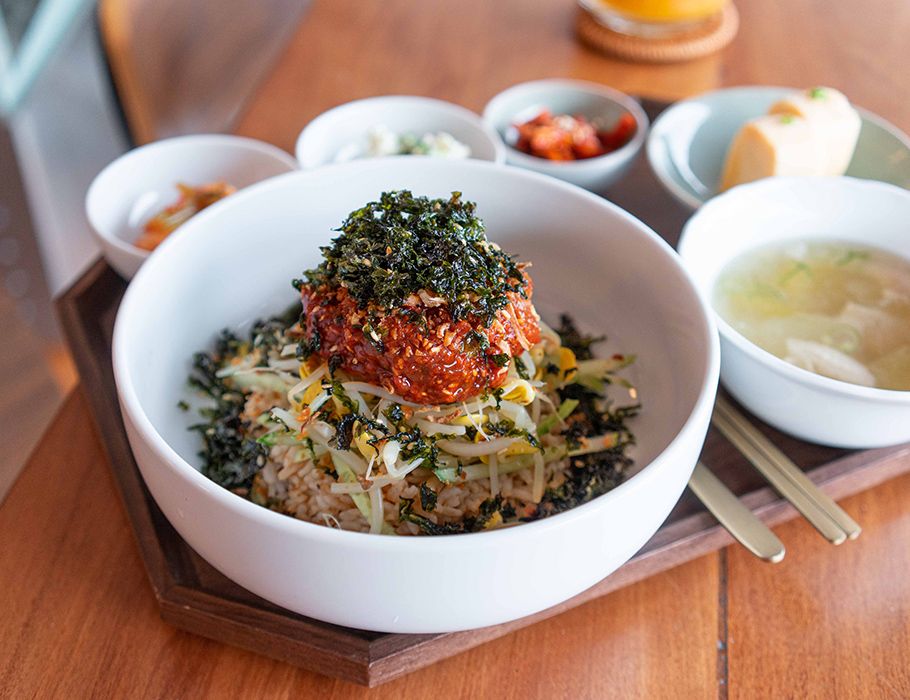 Bansang is the structure of a traditional Korean meal, where rice (bap) is served with accompanying dishes (which always includes guk, a bowl of soup). During the Joseon era, Korea's last dynastic kingdom that ruled for 500 years up until 1897, people traditionally ate individual bansang. It was only when Korea was under Japanese rule from 1910 to 1945 that communal dining became popular.
At Ondo, bansang is available from the morning through until the end of lunch. In April, Levi also added an a la carte dinner menu from Thursday through Saturday. During the day there are seven dishes, each of which can be ordered in isolation or as a bansang set (with rice, soup and small banchan side dishes, such as kimchi, omelette, spicy fermented squid and potato and broccoli salad). Tteok galbi, which are typically beef short rib patties, are instead made from hand-chopped pork neck. Levi microplanes curls of macadamia on top that melt into the sweet, charred edges like snow.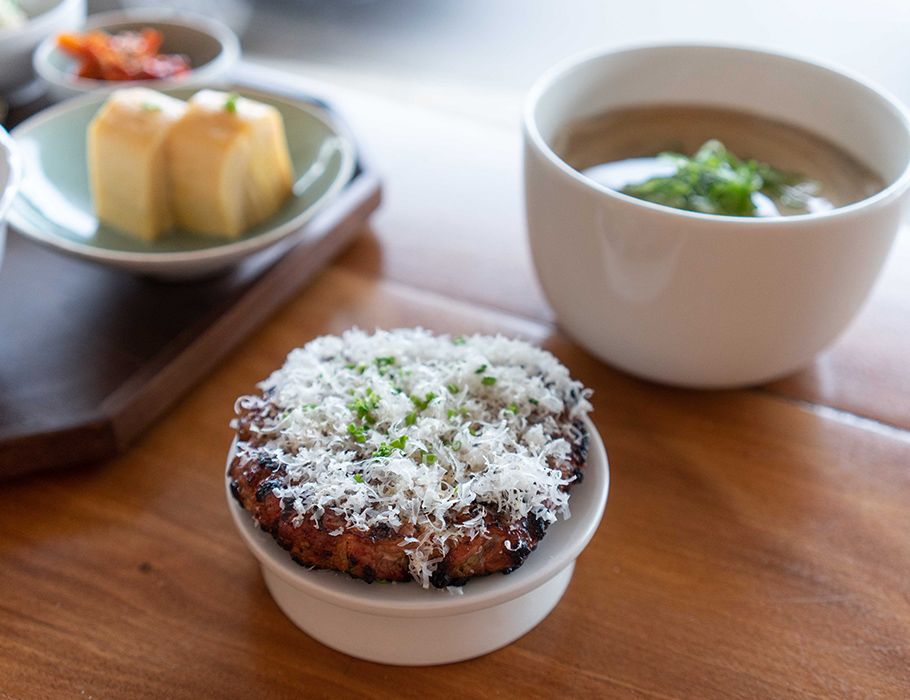 Ondo's version of gogiguksu (clear pork broth from Jeju island) is clean and light, but maintains its depth. Deep-fried enoki are tossed with beef bulgogi, and tong dak (fried chicken) is served with creamy tartar sauce that's made with scrambled egg. Yukhoe (beef tartare) bibimbap is the most-ordered dish. Levi uses gochujang (fermented sweet, savoury and mildly piquant chilli paste) instead of the usual soy sauce, as influenced by specialty shops he visits back home that are more than 100 years old.
To drink, sujenggwa cinnamon punch is made in-house, sikhye rice punch uses butternut squash in place of pumpkin; and imported Korean date jam stirred through milky "lattes" is also available by the jar.
While Levi particularly loves and takes inspiration from the nopo (old restaurants) in South Korea, it was fine dining that led him to Australia on a working holiday visa. He came to the country with his now-business partner, Crush Yang, in 2016. His intention was to get a job at Sydney's most renowned fine-dining restaurant, Quay, but he fell in love with Melbourne when he touched down. He stayed. Without any English, Levi and Crush started washing dishes at Hawker Hall restaurant in Richmond. Here they also met Ryan Kim, who now makes coffee and runs front-of-house at Ondo.
They worked their way up, and just before the pandemic struck, Levi was offered a trial at Quay. He had to put it off until lockdowns eased and worked there until June 2022. Back in Melbourne, he staged at IGNI in Geelong, and most recently worked at Navi in Yarraville, all the while thinking about his next move.
"After Quay restaurant, I kind of lost my way," says Levi. "Being honest, there are not many fine-dining restaurants in Melbourne at the moment, and it's really sad that there are zero Korean restaurant I want to go to, that I want to bring my family and friends."

Levi doesn't go out for Korean food, because it doesn't represent what he most admires about the cuisine: balance and technique. There's a plethora of restaurants serving fiery Korean stews, Korean barbecue and fried chicken (Levi points out that these tastes have only been part of the food's history for the last 50 years or so), but few casual restaurants that afford the level of care he craves.
"When you put everything on the table, you have to consider the nutrition, balance and techniques, the colour and the texture – everything," he says.
"It's very similar to how fine dining chefs cook, but Korean people are really used to it."
Hey adds that he hasn't met many Korean chefs here who are passionate about Korean food to the point where they study it or seek it out.
"They never challenge, never invent," he says, discounting bulgogi and fried chicken burgers.
Ondo is different. Starting it as a cafe was not only easier financially, but a way to welcome brunch-mad Melburnians to traditional Korean food. It's been so popular that Levi and his team are opening a Korean restaurant in the heart of the city come June 2023. Bansang will be on the menu during the day, while the evenings will be slightly higher end, with traditional Korean dessert and alcohol also available.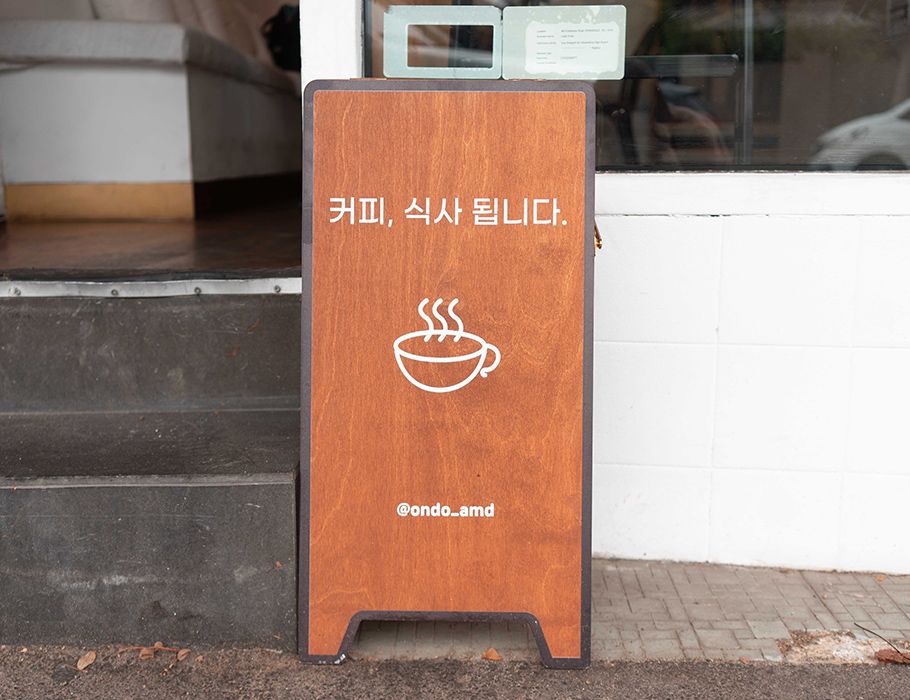 "Our cafe is very casual, but very, very good quality. We work like we are working in a fine-dining restaurant kitchen. My goal was to learn all the techniques from all the restaurants that I've been in, but keep the authentic flavour and techniques," he says.
After operating for just a few months, Levi is chuffed to have Korean regulars from his parents' generation travelling half an hour to eat bansang for breakfast multiple times a week.
"We have to really put in effort and time to maintain things that we've been given by our older generation," he says. "Anyone can watch YouTube and make a bibimbap. I would love our restaurant to be a wake-up call for other Korean chefs."

48 Wattletree Road, Armadale, instagram.com/ondo_amd
Around the World in 80 Lesser-Known Melbourne Restaurants
FREE food guide when you subscribe.