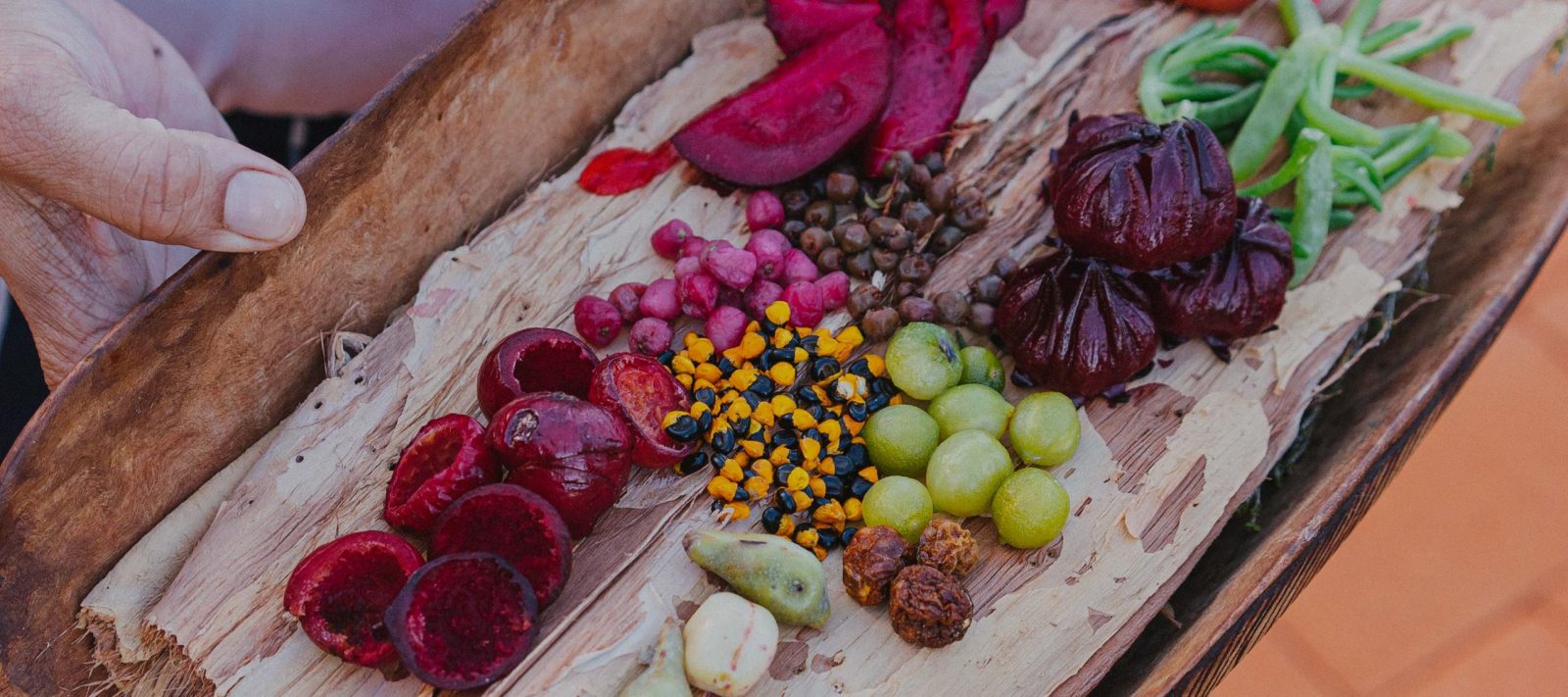 Let's Advance Australian Fare
Will Native Australian Ingredients ever be Mainstream?
Words by Sofia Levin
Images: Sofia Levin & supplied
Australia's food scene is distinguished by multiculturalism and access to land, which "abounds in nature's gifts". Like the national anthem, our culinary history ignores First Nations people, who have cultivated and harvested native ingredients for more than 60,000 years.
Ask someone from overseas what defines Australian cuisine and they'll throw you a line about "shrimp on the barbie" or Vegemite. Ask an Australian and they're likely to stumble. While Australian food is characterised by multiculturalism, it's ignorant to overlook tens of thousands of years of First Nation people living off the land. Yet it's only since 2017 that native Australian ingredients really started to hit the headlines, and our education continues to trickle down from fine-dining restaurants with non-Indigenous people at the helm.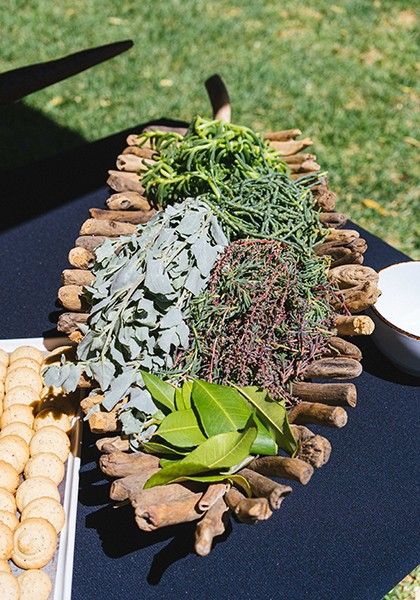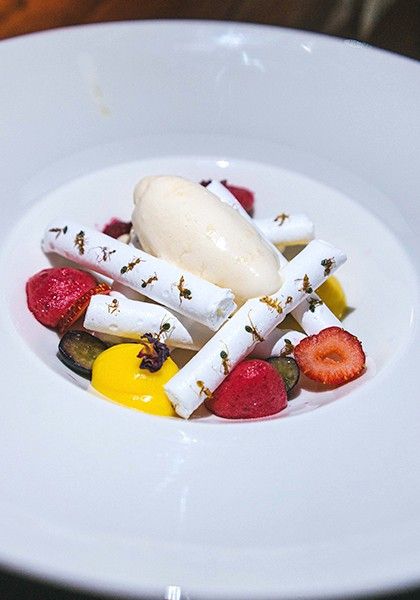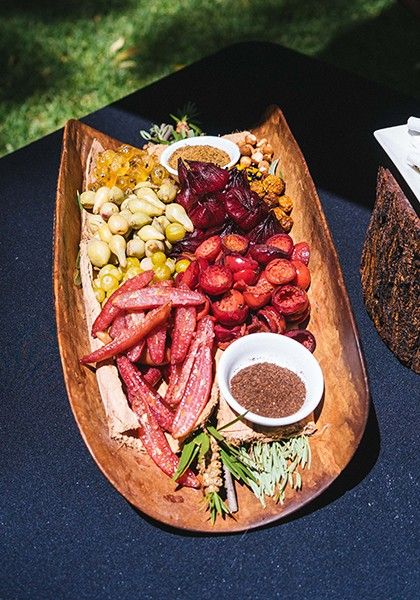 Ask Bruce Pascoe, Bunurong man and award-winning writer, teacher and anthologist, whether we have a national cuisine and he'll tell you that until native ingredients become mainstream, we don't.
"I don't think we've had an Australian cuisine yet. I think we're about to have one. We've been searching for a national identity and cuisine is part of that," he says.
In his book Dark Emu, Bruce shares that Indigenous Australian communities were first to bake bread using native grains, tens of thousands of years before the Egyptians. Just this year at his farm in East Gippsland, Bruce harvested and baked with mandadyan nalluk, native dancing grass, for the first time in 200 years. Although restaurants play a pivotal role in educating consumers about native ingredients, Bruce believes that they will only become mainstream when readily available in supermarkets.
Connecting Indigenous Farmers with Buyers
Chris Mara, executive director of not-for-profit Outback Spirit Foundation, agrees. The Foundation was set up to support Indigenous growers supplying native ingredients. It's Chris' job to connect them with businesses that want to use their products.
"The supply chain is fragile, it has never been commercially developed other than in a craft setting – cottage industry sort of stuff and for restaurants – but when you go into mainstream supermarkets, you have to be able to supply a significant volume, even if it's only a tiny proportion of the product," says Chris.
After departing Coles Group as corporate affairs adviser, where he was also chair of the Coles Indigenous Food Fund until 2014, Chris was appointed as the foundation's executive director in 2015. He now works with about a dozen Indigenous growers across Australia. The bush foods industry is estimated to be worth around $20 million, yet a survey by industry group Bushfood Sensations found that Indigenous representation is less than one per cent. Chris believes that an Australian food product can only be "authentic" if an Indigenous farmer supplied the native ingredients it uses.
"If you're going to grow the pie and have more people tasting these products, you've got to have more customers to sell to. It's a rising tide carries all boats situation," he says.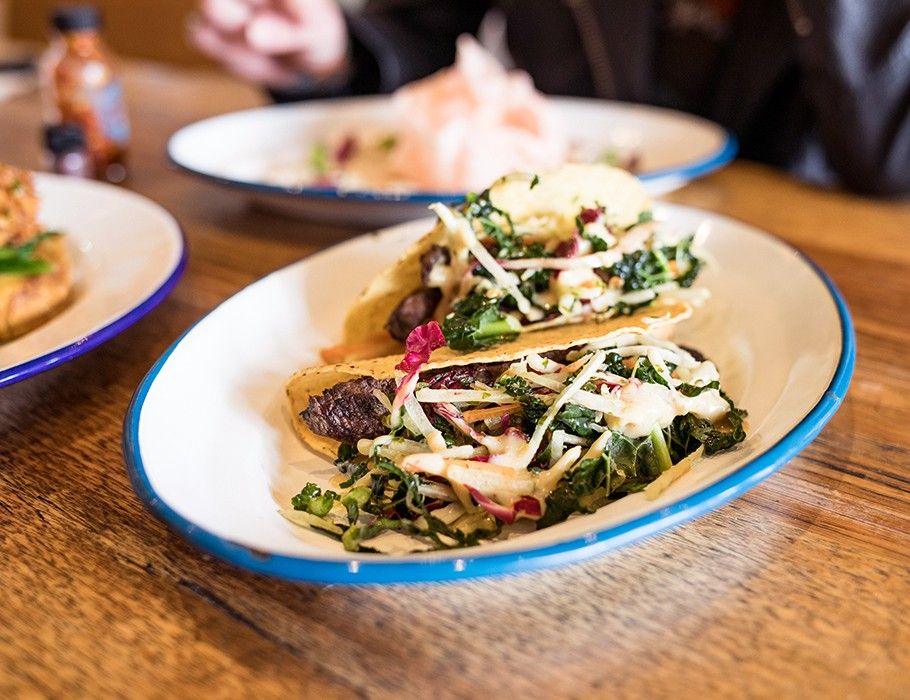 The Outback Spirit Foundation was founded by the Robins Food brand in the early 2000s. Its chef-owners started using native ingredients in condiments back in the 1980s, but found it difficult to commercially source ingredients from Indigenous suppliers. In 2007, they launched the Outback Spirit label in Coles supermarkets, with 10 cents per product sold going back to assisting Indigenous suppliers. The future of Robins is uncertain after the company went into administration in March 2020, but Chris is hopeful that someone will take over manufacturing and that the foundation, which is set up separately, will survive.
The simplest way for native ingredients to become mainstream is for them to be processed into more familiar products. In Coles you'll find Outback Spirit pork sausages spiked with kakadu plum and beef snags made with mountain pepper. There are also tomato, barbecue and sweet chilli sauces.
"There are herbs and things that people don't really understand how to use. When people taste them they are really impressed, but it's hard to get consumers to change their habits," he says. "Restaurant trade will help drive it, but it's important to keep these things on the shelf."
Ancient Produce, New Techniques
Chris says he is "more optimistic than ever" about the future of native foods. Plant yields have quadrupled and there's proactive species selection and breeding taking place. One of the growers supported by Outback Spirit Foundation is Dominic Smith of Pundi Produce. Dominic, who is 37 years old, is from Yuin country in New South Wales but was raised in Adelaide. His farm is in Monash in The Riverland region of South Australia. Dominic started farming native ingredients a few years ago, transitioning from commercial products like basil and lettuce to river mint, rosella, saltbush, muntries, bush tomatoes, lemon myrtle and aniseed myrtle. By the end of winter he will have planted 15 acres of wattleseed. A direct-to-customer website launches in the next month.
"The demand outweighs what's being grown. I'm just finding the market's ready," he says. "I'm looking at purchasing another 44 acres in the next financial year and planting that up full of wattleseed. Hopefully I'll be able to start a program getting a few guys working out there, a few Indigenous fellas, and then proceed onto them getting their own farms to keep building that up."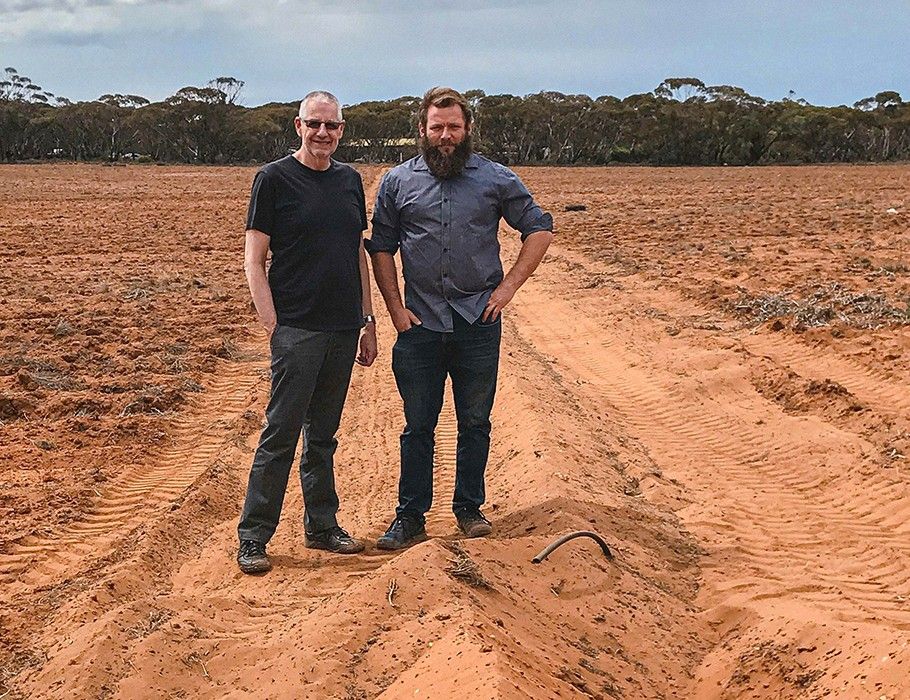 Dominic, who plans to export wattleseed, is also a couple of years into a nursing degree, en route to becoming a doctor. I ask how he plans to sell the world wattleseed and do medicine simultaneously.
"I like learning. Knowledge is power, you know?" he says. "I just want to be whatever I set my goals to be, because then there's nothing in my way except for myself. If I'm to help other people who come from a similar background, then they can go, 'Well if he can do it, maybe I can do it.'"
Demand More Native Ingredients
From a consumer perspective, Nornie Bero, head chef and co-owner of Mabu Mabu cafe and catering in the west Melbourne suburb of Yarraville, says the best thing the general public can do to make native ingredients mainstream is increase demand.
"Go out and ask your local grocers, go out and ask your local spice places, 'stock this product'. Do it, because the more we ask for it, the better the prices are going to be," she says.
At Mabu Mabu, Nornie incorporates Australian ingredients into accessible and familiar dishes and condiments, whether emu and native yams in tacos or calamari battered with saltbush and pepperberry. The reason people don't eat more native ingredients, she says, is because we don't know how to use them.
"It's one thing to be on MasterChef and put a sliver on top, but you need to explain it to people. You need to make them aware of how it smells, what the flavour is like, where it comes from and how to use it as well."
"I just don't think there's enough conversation around the actual product. Most people walk in the door and they're like, I don't know how to use that," she says.
Nornie references saltbush, which she calls "black man's oregano", and says there's no excuse not to have ingredients like it in our pantries beside introduced herbs and spices.
"We all live in this multicultural Australia and I want us in the food industry, for people, to take note… I want to start the conversation about Indigenous people around food, because I always know that's when I've had the best conversations," she says.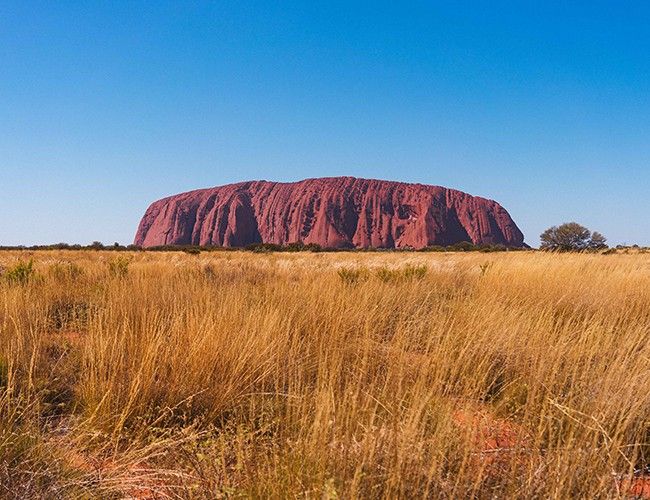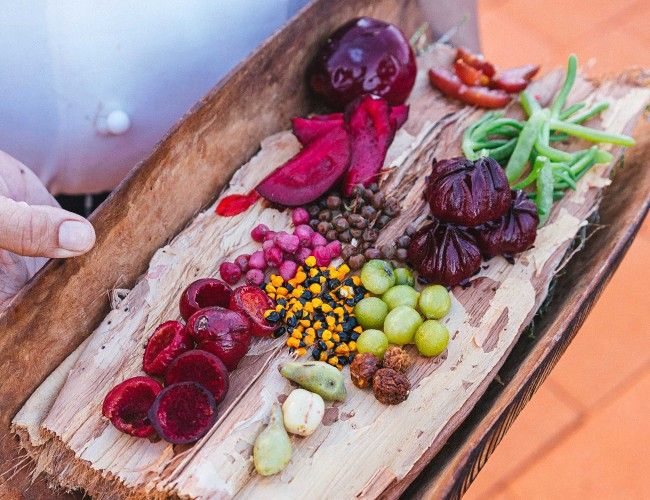 Around the World in 80 Lesser-Known Melbourne Restaurants
FREE food guide when you subscribe.