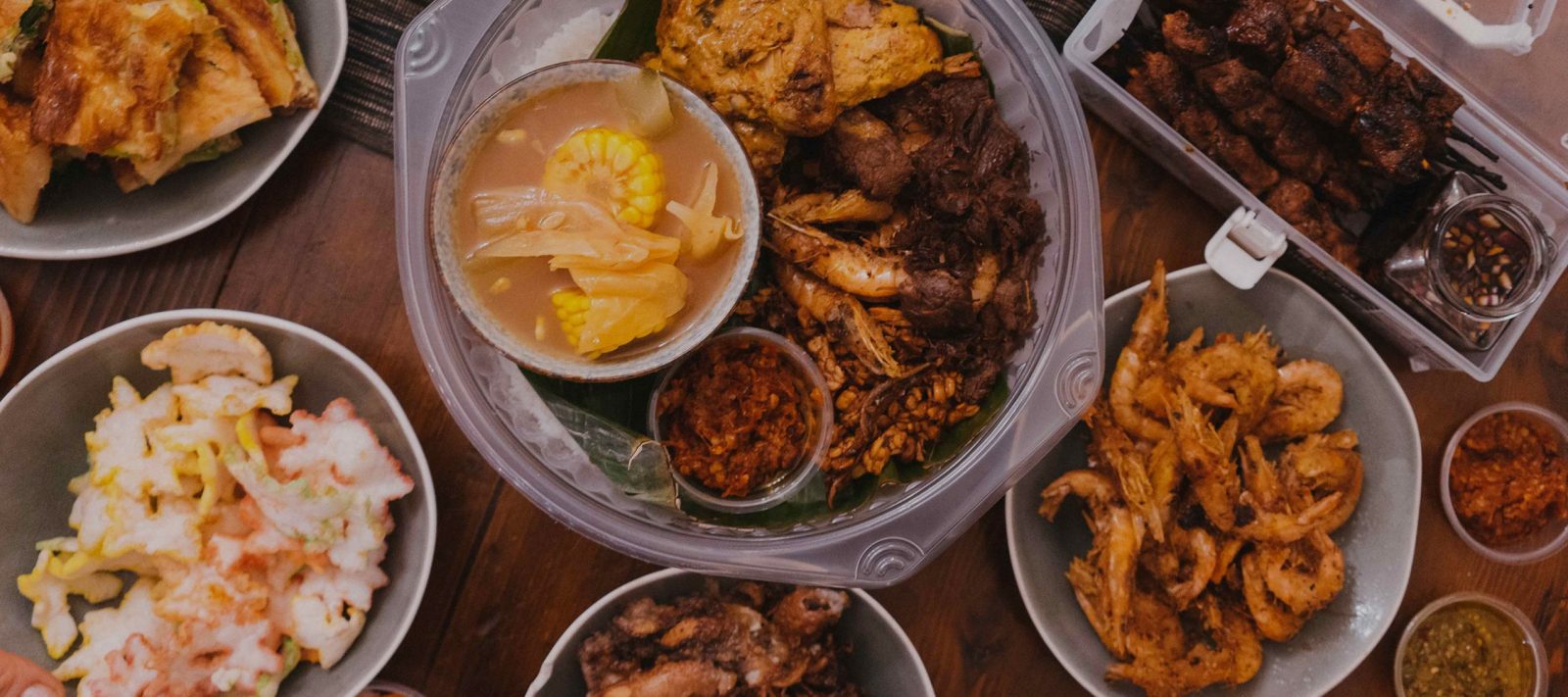 Melbourne's Secret Indonesian WhatsApp
IndozFood is Melbourne's secret WhatsApp group for ordering Indonesian Food
Words & images by Sofia Levin
More than 80 restaurants and registered home cooks offer daily, regional Indonesian food specials that you'll never see in a restaurant, via the IndOzFood WhatsApp group.
The best way to eat food from another culture is to ask someone in the community which local restaurants taste most like home. So it's with disproportionate levels of delight that I stumbled upon IndOzFood, a WhatsApp marketplace and food hub where more than 80 registered restaurants and cooks share specials with Melbourne's Indonesian community. It works like this:
1. Join the WhatsApp group by clicking this link
2. Automatically receive menus and specials posted by vendors
3. Join said vendor's individual restaurant WhatsApp group to order
4. Place your order by copying the entire order list, adding your order, and then pasting it back into the individual restaurant group (see below image)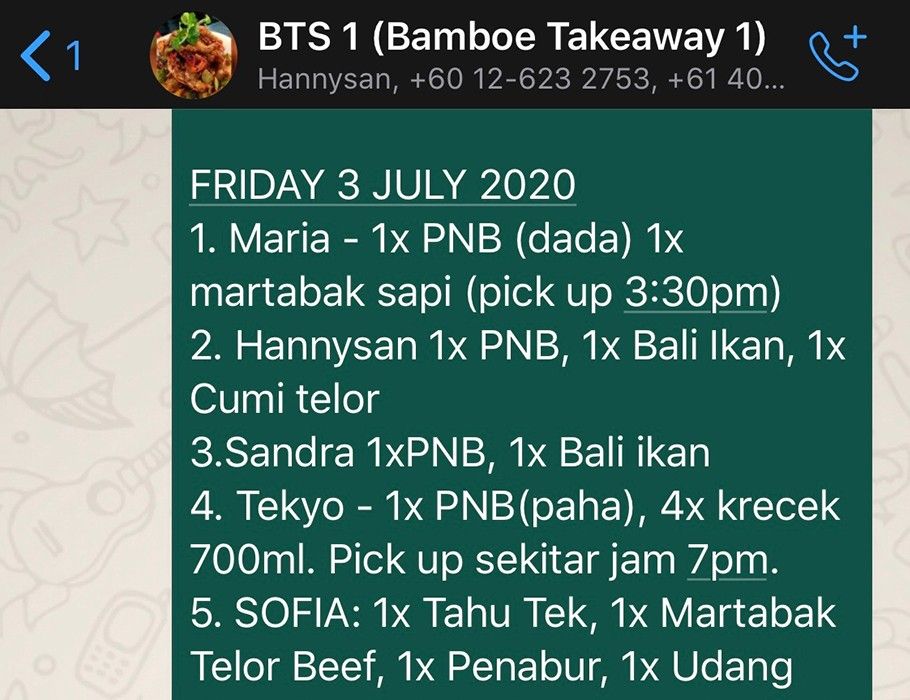 Hanny "Hannysan" Santoso, an IT specialist who moved from Jakarta to Melbourne in 2007, started IndOzFood last year as a way for Indonesian foodies to connect. When COVID-19 hit, the group transformed into a not-for-profit platform that supports Indonesian food businesses, facilitating takeaway and delivery orders across Melbourne. There are currently eight administrators and more than 3000 members. Indozfood has also added an English group to broaden its mostly Indonesian-Australian audience.
"In WhatsApp, if people keep putting in orders, from a marketing perspective it's like FOMO. If you look at a queue in front of a shop you will be curious," says Hannysan. "For small businesses or small restaurants that are not very known or popular, they are selling something and getting more benefit by using the WhatsApp group."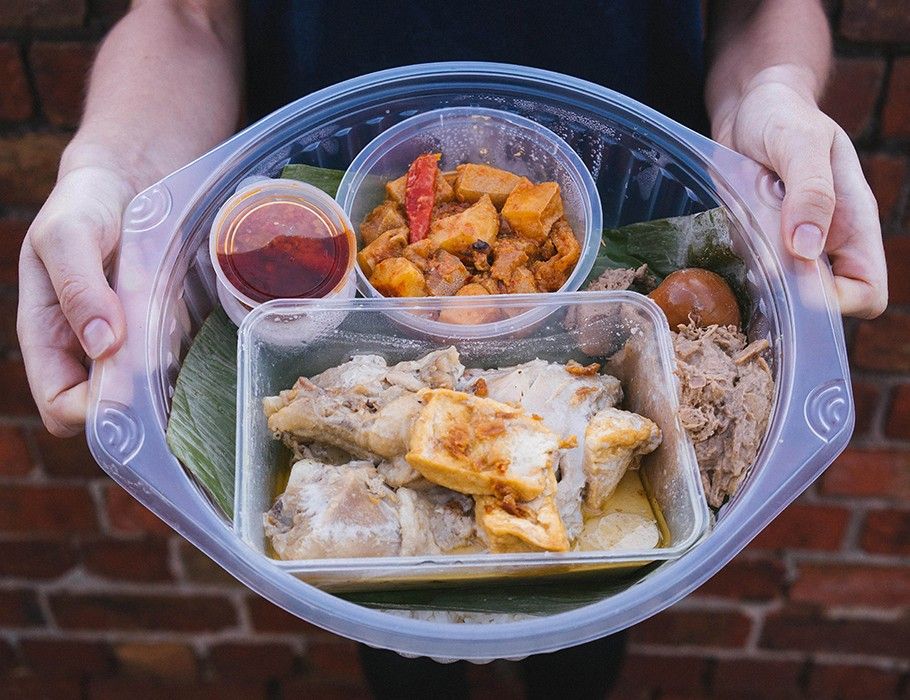 Unlike some other WhatsApp food ordering groups, each IndOzFood vendor has to send Hannysan proof of business registration and a food hygiene certificate before joining. Despite the mammoth task of managing the groups, Hannysan has no plans to turn it into something more formal.
"If I use a mobile app, customers have to register, and I think that's a constraint because WhatsApp is very straightforward," he says. "WhatsApp also has a more personal touch, with the community interacting together and using it like a chat group."
Another advantage of joining the IndOzFood WhatsApp group is that it gives you access to specials that are not available at the restaurants. Many offer family-sized packs that feed two to three people, including specialties like nasi bali, nasi bogana and nasi gudeg, which are giant portions of white rice with a selection of traditional mixed dishes, referred to as a "paket spesial".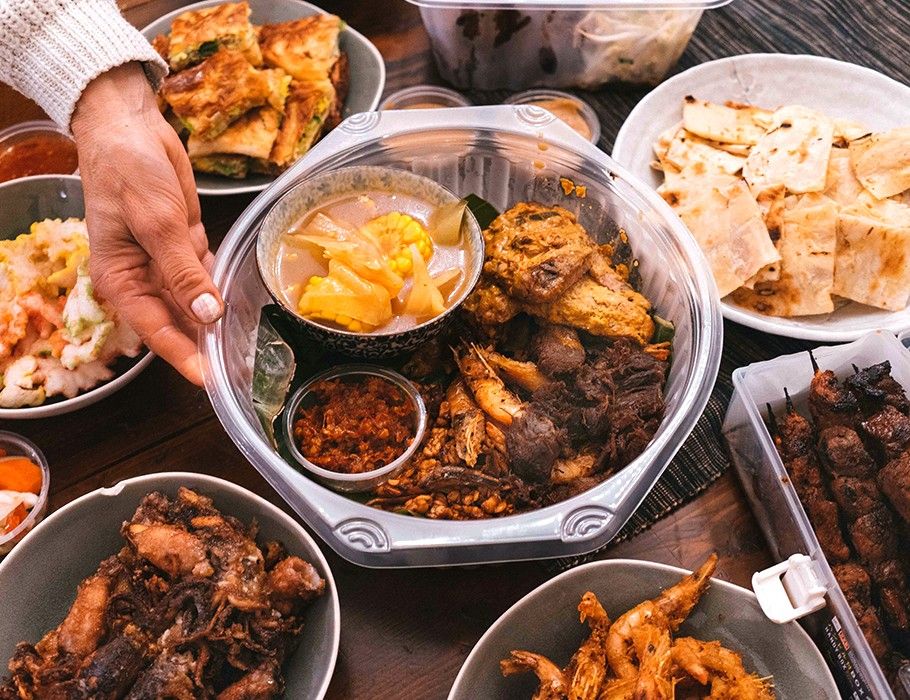 During COVID, restaurants have to survive, and that makes them more creative and innovative and it's revealing a lot of exciting recipes that have never been found in Melbourne," says Hannysan. "They promote new dishes for customers, so every week they can enjoy and celebrate the Indonesian home cooking."
The WhatsApp group praises the vendors as "food heroes" for feeding a community unable to visit loved ones back home in Indonesia.
"Indonesian cuisine is not just nasi goreng, mie goreng, rendang or satay," says Hannysan. "Indonesia is an archipelago of more than 17 thousands islands with more than 300 ethnic groups. The cuisine is a collection of various regional culinary traditions and some are historically influenced by and derived from Dutch, Portuguese, Spanish, Chinese, Indians, Arabs, Melayu and many more. There are hundreds of dishes to try."
Details
If you love Indonesian food or want to learn more about it, follow @IndozFoodMelbourne on Instagram, join the IndOzFood Facebook or use this WhatsApp link to place an order.
Around the World in 80 Lesser-Known Melbourne Restaurants
FREE food guide when you subscribe.