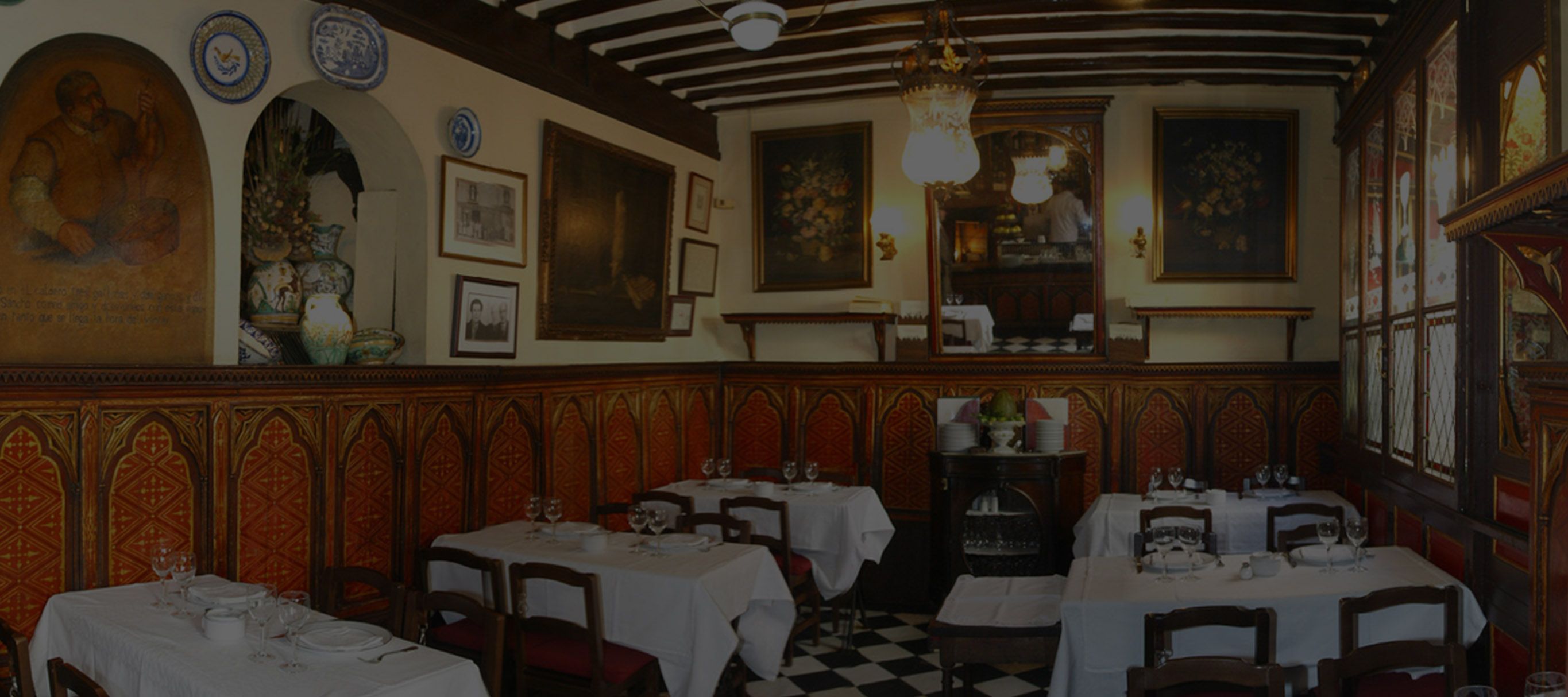 In with the Old,
In with the New
Why we're only obsessed with new & iconic restaurants
Words by Sofia Levin
Images supplied
Whether you ask the owner of the world's oldest restaurant or a consumer psychologist, the key to restaurant longevity remains the same. But how do "middle-aged" restaurants survive when diners only obsess over new openings and institutions?
There are two ways to succeed as a restaurant: be really new, or really old. At least that's the message one receives when flipping through food media. Across the board, coverage either hypes the novel with "Just Open" and "First Look" sections, or propagates nostalgia with "Icon Reviews" and "Institutions". It's bad luck for restaurants in between, which fit into neither category and fall off the newsworthiness radar. Newness is enough to pique interest, but it's insufficient for survival.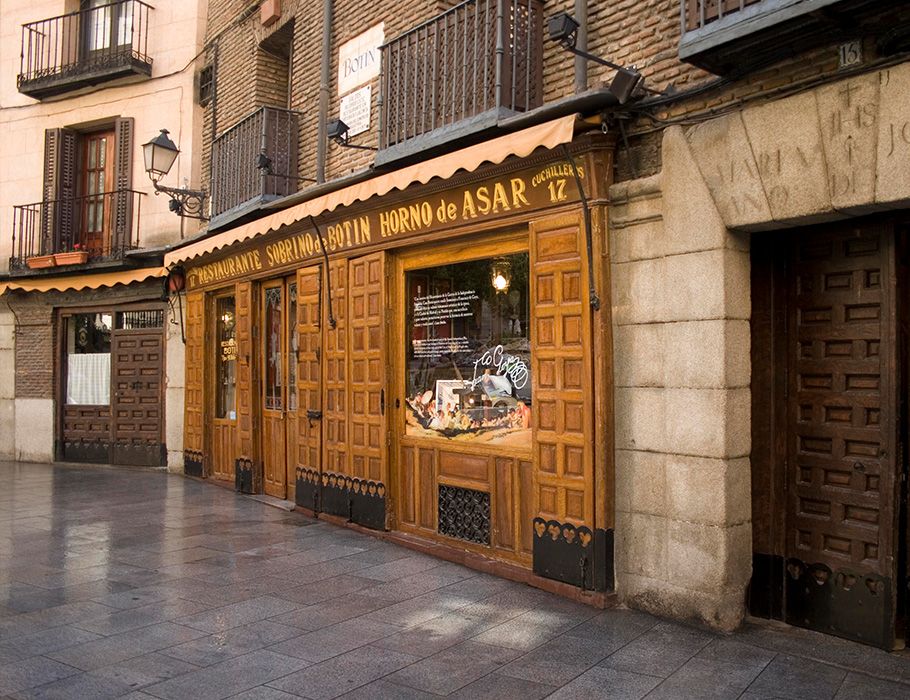 If a restaurant's success can be defined by the length of its existence, then Sobrino de Botín in Madrid is the most successful ever, according to the Guinness Book of Records. Botín is the world's oldest continually running restaurant. It first heaved open its grand wooden doors in 1725, and the original oven has been burning consistently for 300 years. It was Ernest Hemmingway's favourite place for roast suckling pig – which is still carved tableside – and employed a young Francisco Goya as a dishwasher. Today, diners sit above ancient tunnels built during the Arab occupation of Spain, now used as a wine cellar.
Botín was established by the nephew of a French cook who arrived in Madrid to work for a nobleman of the Spanish royal court. Later, in 1927, it was taken over by Emilio González. The oven remained alight to feed the military throughout the Spanish Civil War, before the restaurant was handed to Emilio's son, and then his grandson and current owner (both Antonio).
"The recipes are from my grandfather. They are traditional Spanish recipes with his personal touch," says Antonio. "Almost nothing has changed over the last 100 years... We try to preserve the authenticity and personality of Botín."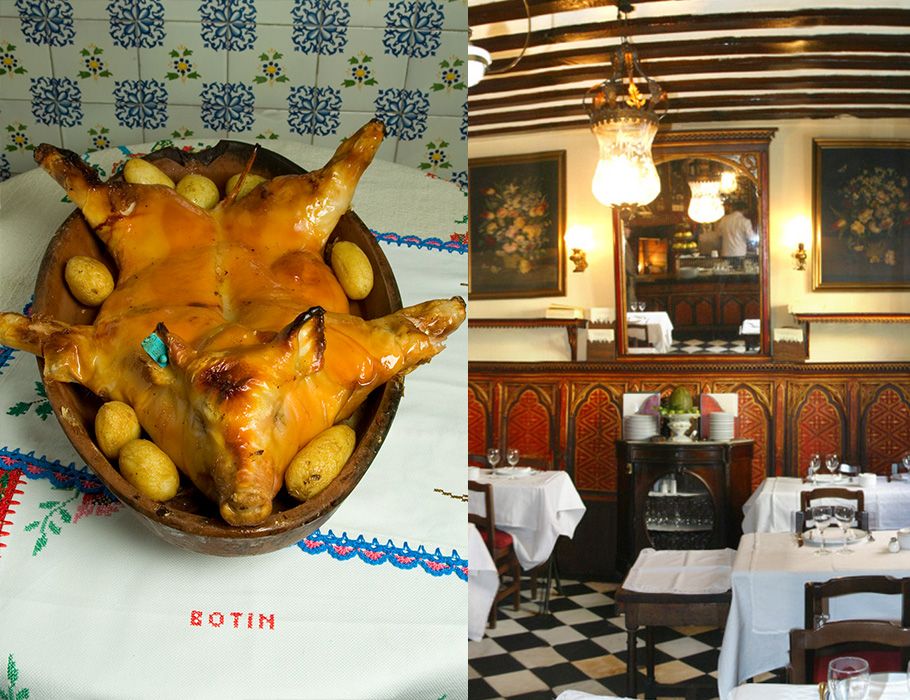 Antonio's son and nephew, the fourth generation, are now involved in the business. While he agrees that simply being the oldest restaurant is enough to attract visitors from around the world, Antonio attributes the restaurant's success to the spirit of the place.
"Botín has something special; it is not easy to define, an accumulation of different styles from the 16th, 17th and 18th centuries," he says. "Botín has always been loyal to its personality of traditional Spanish food and close and friendly service. One hundred years from now, we will do our best to preserve its personality."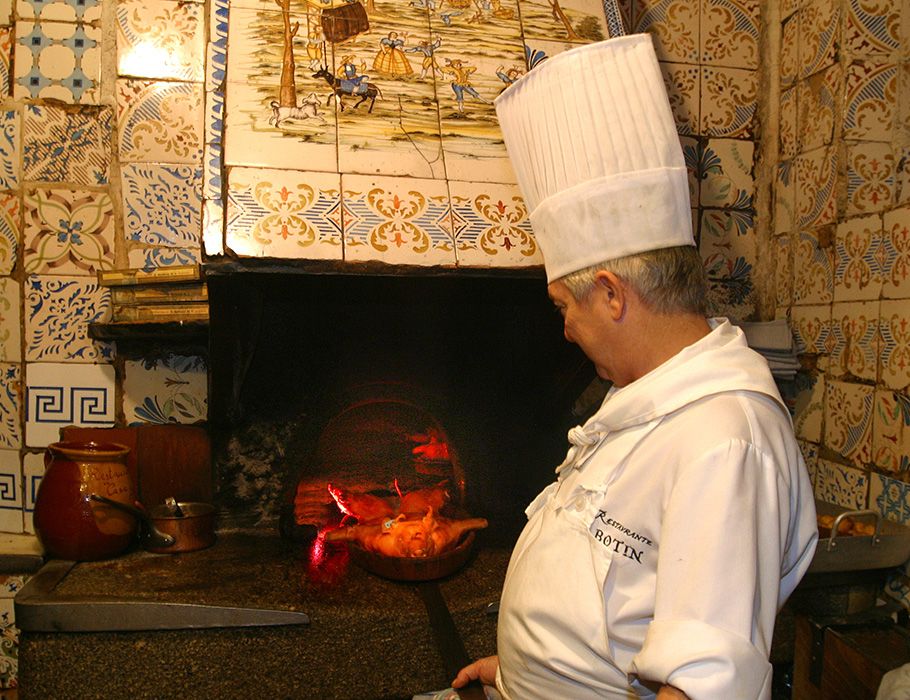 Antonio's personification of a restaurant's "personality" mirrors what consumer psychologist and founder of Thinkerbell creative agency, Adam Ferrier, refers to as "having a clear proposition". It's something that is inbuilt when a restaurant is new, but it has an expiry date. Restaurants without a clear proposition, concept or "personality" don't last beyond the initial hype.
"Both the very new and the very old have clear brands that create desire," says Adam. "At both ends of the market, you've got really clear propositions for the consumer to buy into, whether they want to be at the latest cool thing, or whether they want something with a story and character and consistency over time."
On his home turf in Australia, Adam cites Beppi's in Darlinghurst (Sydney) and the original Di Stasio in St Kilda (Melbourne), as restaurants that consistently deliver. Bill's in Sydney, he says, is a prime example of a cafe that's remained relevant; from having Australia's first communal table at breakfast, to reinventing in Surrey Hills with a chic, retro fit-out.
"You can't rely purely on being new and interesting. You have to stand for something."
"That's why in hospitality, so many restaurants go in and out of business; they're not clear – and the consumer's not clear – on what the proposition is," he says.
Unlike Botín, restaurants in the 21st century can capitalise on social media to help spread the word from opening day. But in Korea and Japan, the line has become blurred when the mere fact that a restaurant is old causes it to trend online. Korean "nopo" and Japanese "shinise" are terms that specifically refer to multi-generational restaurants that have been around for decades, often more than a century. Visiting them drums up hits on social media, making them popular among the younger generation.
"These restaurants are trending in Korea because retro is in fashion," explains Yoora Yoon, partner in life and business of Chae, who cooks at her eponymous, six-seat restaurant in the picturesque foothills of Victoria's Dandenong Ranges.
Chae's limited seating and balloted booking system aligns with what Adam refers to as "creating a sense of scarcity", where customers feel lucky to land a chance to dine. Along with social norming (making something feel more popular than it is, such as by forcing people to line up where a queue can be seen) and propagating reviews, it's a viable tactic to kick-start success. The difference between Chae and other hospitality businesses is its clear proposition, i.e. what it stands for: a unique dining experience involving deep engagement with Korean cuisine and tradition.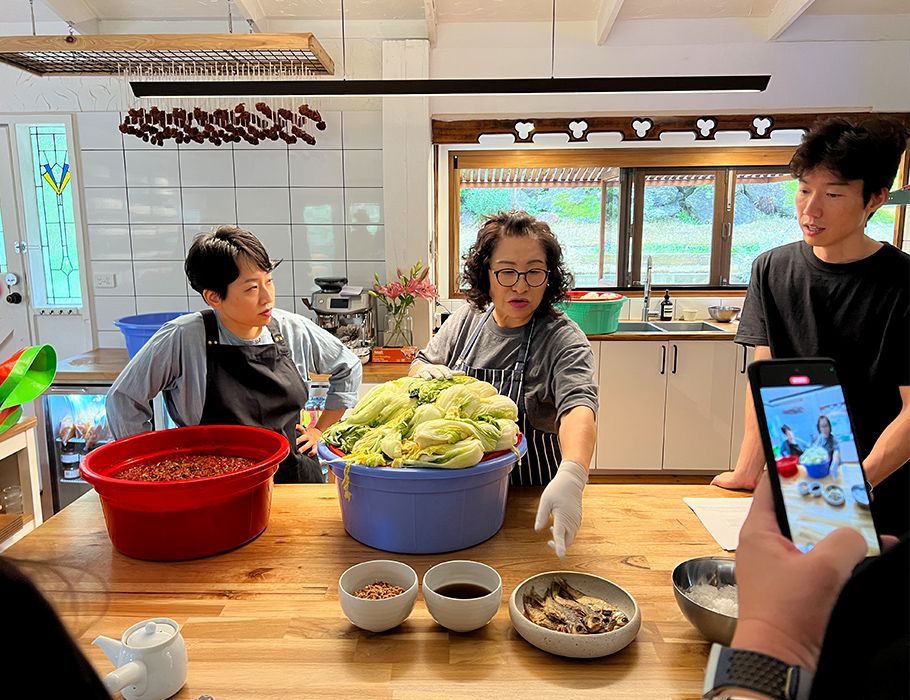 Adam adds that restaurants suffer when they specialise without substance. Although novelty might increase the chances of going viral, the noise is often short-lived. Take the initial success of Karen's Diner restaurants across Australia, whose entire proposition was staff being rude to customers. Instagram and TikTok were largely responsible for the initial crowds, but being hyper-niche and brand new wasn't enough to propel Karen's into mid-term success; the company went into liquidation within two years of launching in Sydney.
"It's a good example of how to get it wrong," says Adam. "If you create that niche too much, then you become a novelty dining experience, and nobody wants to eat at a novelty dining experience as soon as that novelty passes."
The greatest test for restaurants is surviving through "middle age" once the novelty wears off, at around the three- to five-year mark. They must not only remain relevant, but true to their proposition.
"One restaurant that I'm incredibly impressed by is Milk the Cow," says Adam. "It was just cheese and whiskey and wine originally, and when I saw it, I thought, gosh, that's niche and silly, but it stayed the test of time."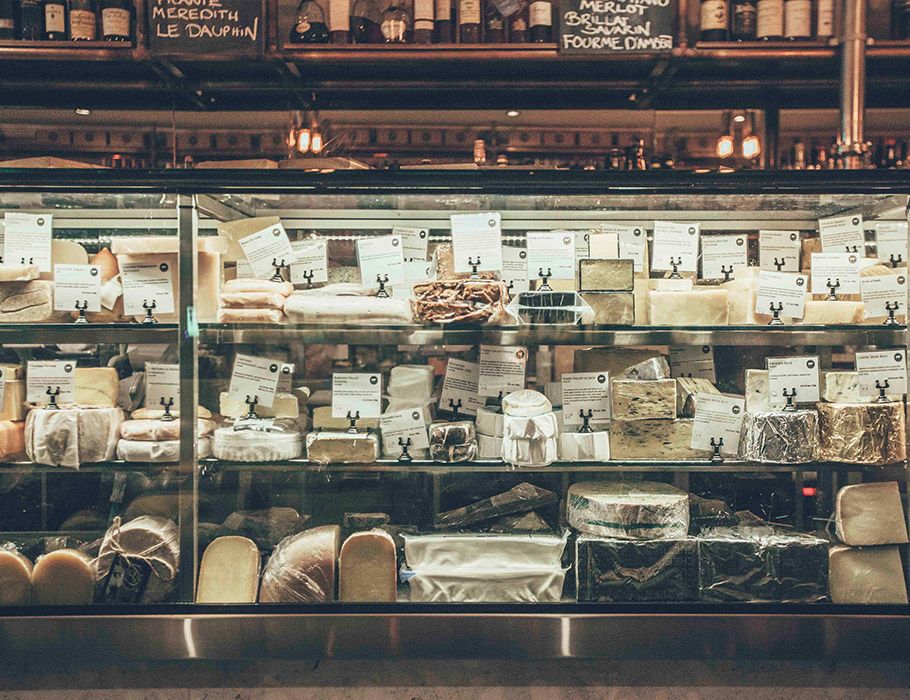 In 2023, Milk the Cow is celebrating a decade since it first opened as a licensed fromagerie in St Kilda, Melbourne. The business idea first came to owner Daniel Verheyen after he tired of being offered the same old "blue, hard or soft" cheese when he knocked off work with a glass of wine. He craved a venue where he could taste cheese from around the world with his drink, so he created one.
"That really strong concept is what started it, and it was a really simple one," says Milk the Cow marketing manager, Emma Veale. "I think the fact we haven't deviated from that is why we're still here."
Milk the Cow strategically opened on Fitzroy Street in St Kilda to capitalise on the overflow from a popular restaurant and cinema (both since closed). At the time, they didn't take bookings. It wasn't until they had a three-hour waitlist one evening that they realised people were there for their proposition, not as overflow. A second Milk the Cow opened on Lygon Street in Carlton in 2014.
"We are always trying to evolve, but within the concept, so doing cheese but in all different ways," says Emma. "We've always stayed really pure to cheese and booze and do it with good old-fashioned hospitality."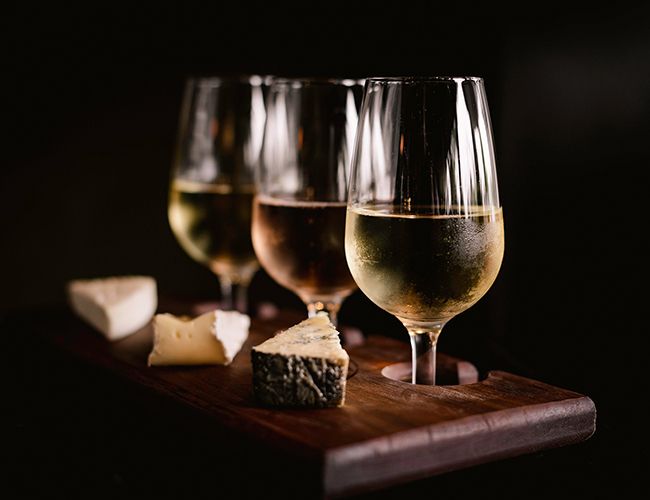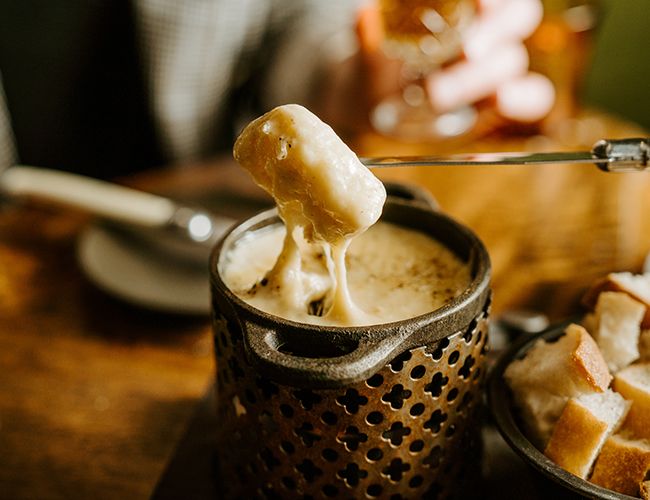 New cheese shops never bothered the team, who didn't feel threatened when rival venues pinched their custom-designed cheese and wine flight boards, as well as their fondue pots encased in ornate cages inspired by Daniel's grandfather's chimney flue.
"We get a little protective, but a lot of those places come and go, and that's a casualty of them not having a strong concept for themselves," says Emma.
Carlo Grossi is perhaps best placed to comment on the new-old restaurant spectrum. He manages Grossi Florentino (established in 1928 and taken over by the Grossi family in 1999); launched Ombra Salumi Bar in 2012; and is a partner in Alta Trattoria, one of the most lauded Melbourne restaurants to open in 2023.
"At the heart of everything that we do, it's all about hospitality and how a place fits into the community. Whether it's Florentino or Alta or Ombra, it's about how (a venue) is going to look in the suburb that it's in, and how it will service the community so they embrace it," he says.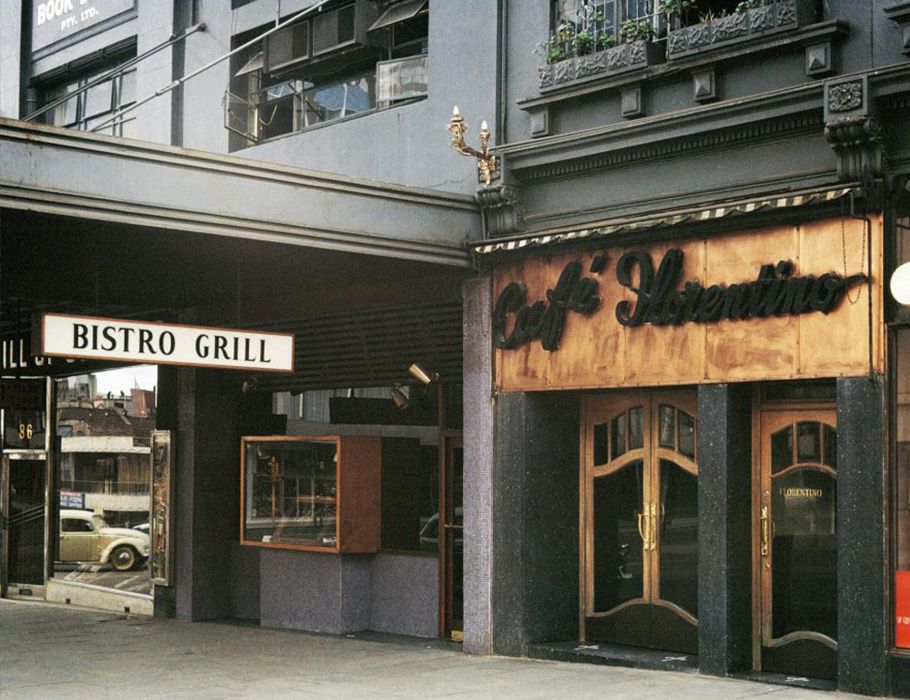 When Carlo's grandfather first arrived in Melbourne from Italy, Florentino was the first place he was taken for a drink on his way to work at Mario's, another institution.

"Some of those older places are a snapshot into the dining of yesteryear. A place can become a bit of a time capsule; it becomes a walk down memory lane," says Carlo.
In an age where staff shortages are prompting restaurants to turn to QR codes and even robot runners, Grossi Florentino is carving lamb tableside, just as Botín has done in Madrid for hundreds of years. Carlo believes that as dining becomes increasingly casual, it breeds a desire for older-style restaurants. It's why the Grossi family has returned to more traditional service at Florentino, based on old-world venues such as Al Moro in Rome.
"So many places open that do good food and good service, but it's really about that sense of hospitality that makes people want to come back again and again. That's what turns you into a stayer," he says.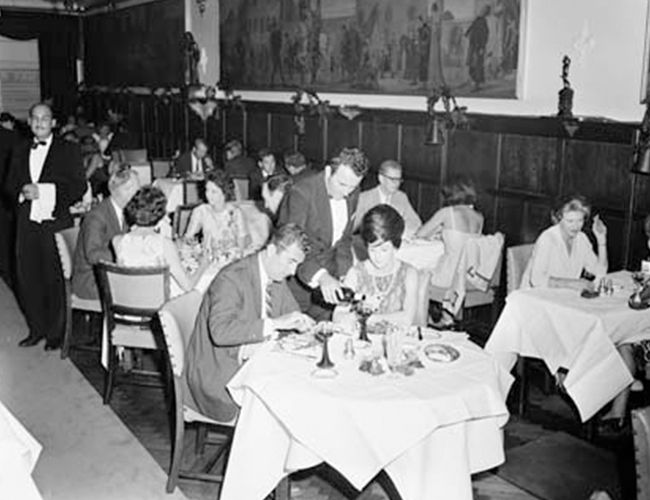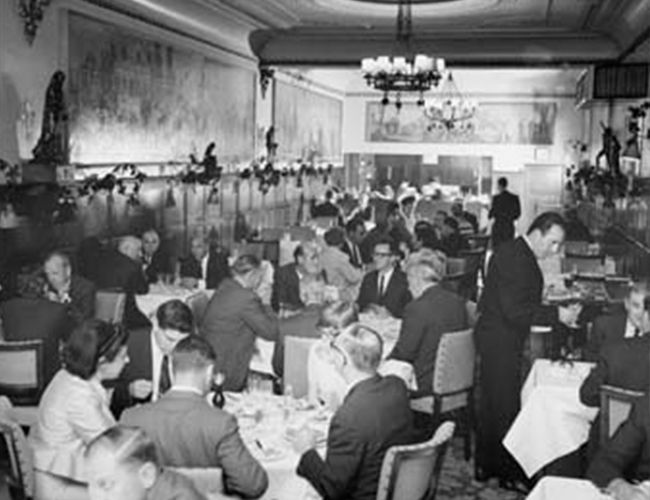 It's been 25 years since Florentino adopted the Grossi name, and it's only another five before Carlo and his family celebrate the century milestone. Together, they've seen regular tables of five pax triple in size as families have grown over the years.
"You need a sense of knowing who you are, while always approaching it with fresh energy. You're there for the celebrations and commiserations and because people trust you. That's how you become an icon; you help people build memories," he says.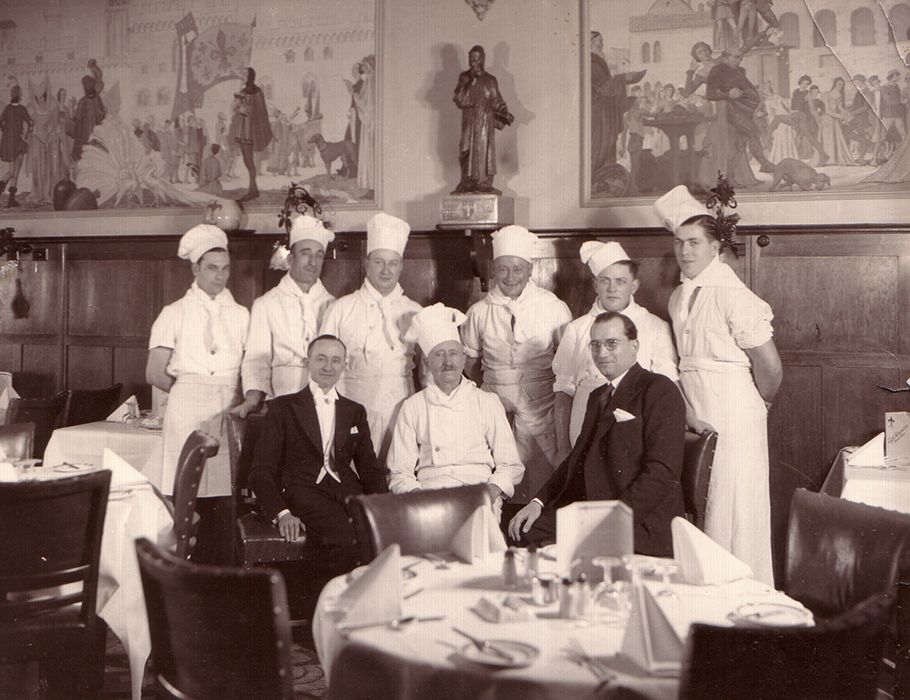 What Grossi Florentino embodies, Milk the Cow nurtures, and Botín keeps alive is the enigmatic concept of a restaurant's "soul". It is near-impossible to define, though Gerald Diffey, who opened his eponymous neighbourhood bar in Carlton North in 2006, did a marvellous job in his book, Beggars Belief: Stories from Gerald's Bar. Anyone who has visited or frequents Gerald's is familiar with the permeating sense of feeling at ease as soon as you set foot in the place. It's more than the Gestalt effect of the interior, food, booze and music; and it took Gerald more than 20 years to put it into words:
"Real soul comes from eviscerating yourself and having a pathological faith that the story you tell is valid. Bending your ideas to market forces, designer nuances, social media, what your mum thinks, what your bank manager, suppliers, friends, yoga teachers and reviewers think, will dilute your grand vision of your dream until it becomes an insipid soup of tasteless ideas. Instead, do what you do best and never ever stray from the path."
Around the World in 80 Lesser-Known Melbourne Restaurants
FREE food guide when you subscribe.