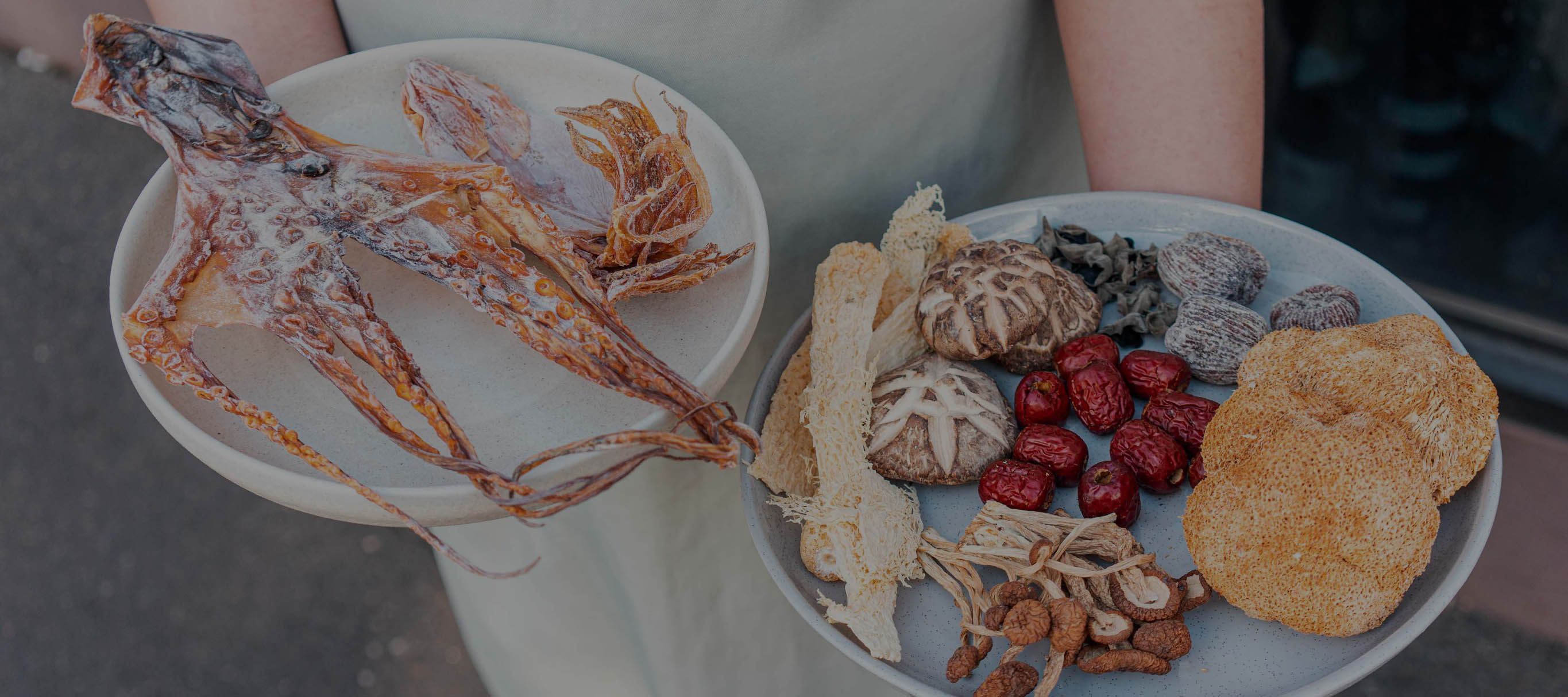 Good Soup Club delivers and demystifies traditional Chinese broths
Words & Images by Sofia Levin
With only 50 memberships available, two women with identical names run The Good Soup Club, delivering traditional Chinese herbal broths to new mums and busy and curious eaters in Melbourne.
Two women with identical names are rummaging through dried Chinese ingredients in the kitchen of a shopping arcade sushi shop.
"These smell quite different," says the first Melissa Wong, holding up whole dried octopus and squid. She co-founded Good Soup Club, along with Mel Wong, whose name gets shortened to differentiate between the two.
A whiff of squid reveals the pungent fishiness you'd expect from dried seafood, while the flattened octopus has a mellow, umami scent, similar to kombu. Like the seaweed, the Melissas use it to add umami to their healthy soups.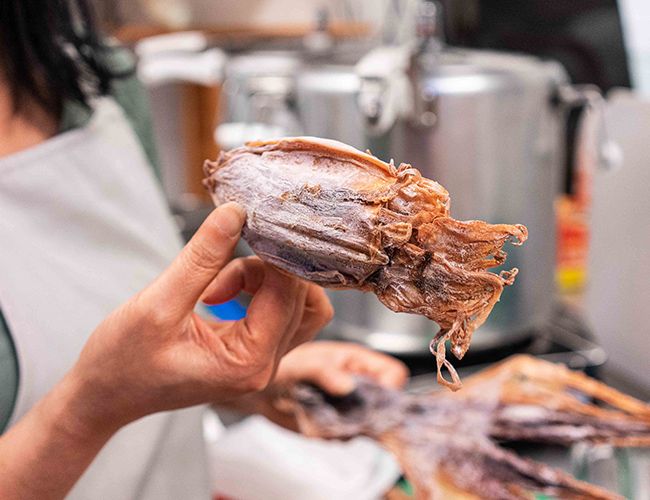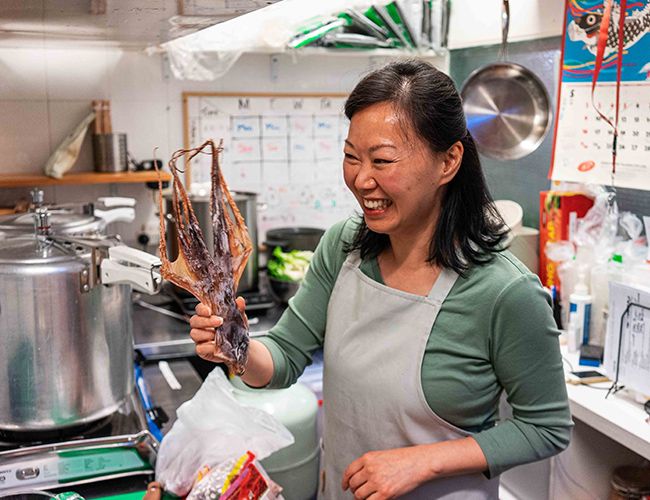 The Good Soup Club delivers Chinese bone broths to a maximum of 50 Melbourne members every week. Since quietly launching on social media in January 2020, the Melissas estimate that they've cooked more than 100 varieties of soup.
"My mum and Mel's grandmother would cook the soups based on season. The idea is they will balance your body, and for people who don't know, they just taste good regardless," says Melissa.
"The idea revolves around how we grew up, so this healthy bone broth soup is really a lifestyle for us, not a fad."
Melissa has vivid memories of sitting on the floor in her family kitchen sifting through dried ingredients, not dissimilar to how she's doing now in Mel's Hawthorn sushi shop, Grain & Nori. Melissa's parents worked full time, and she was tasked with making soup from 3pm. It wasn't until she was older that Melissa put names to the ingredients. Now she cooks with jujubes (red dates), honey dates, poria (wood fungus), lotus seeds and at least half a dozen types of dried mushrooms.
Four large pots bubble away on the Grain & Nori stovetops: chicken feet with peanuts, black-eye beans and the dried squid; chicken with lily buds and shiitake; si shen herbal soup with chestnut and pork shoulder; and pork with fresh bok choy and carrots. On Monday, they'll be delivered with "The Boiling Report," a double-sided A4 sheet that demystifies the ingredients and lists Chinese medicine benefits, for those unfamiliar with them.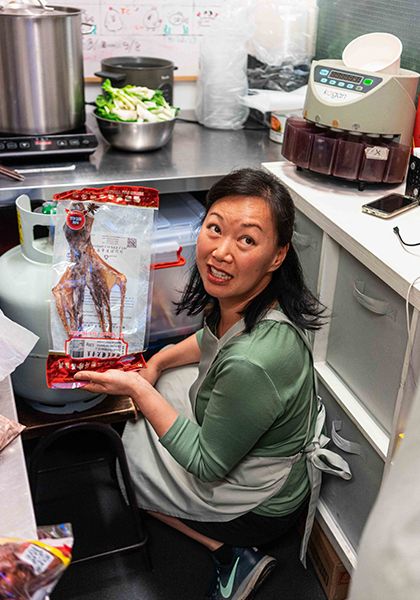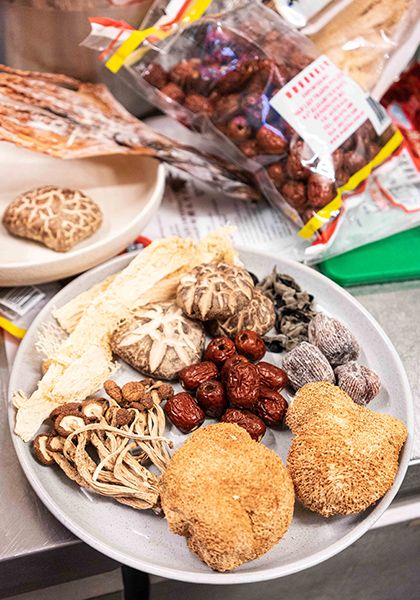 This week, chestnuts are described as a warming autumn food with strengthening properties, while two paragraphs are dedicated to why you might like to give the chicken feet a try by request in a separate tub. Each soup is intended to be a single, filling meal or to serve two as part of a meal, with convenience as important as the soups.
"These soups are difficult for busy people to do. I don't know how my mum did it; we have a different soup every night," says Melissa.
"Besides the actual cooking time, there's prepping of the bones and the ingredients," adds Mel. "The actual cooking time is probably six hours for each soup, so it takes us the whole 12-hour day."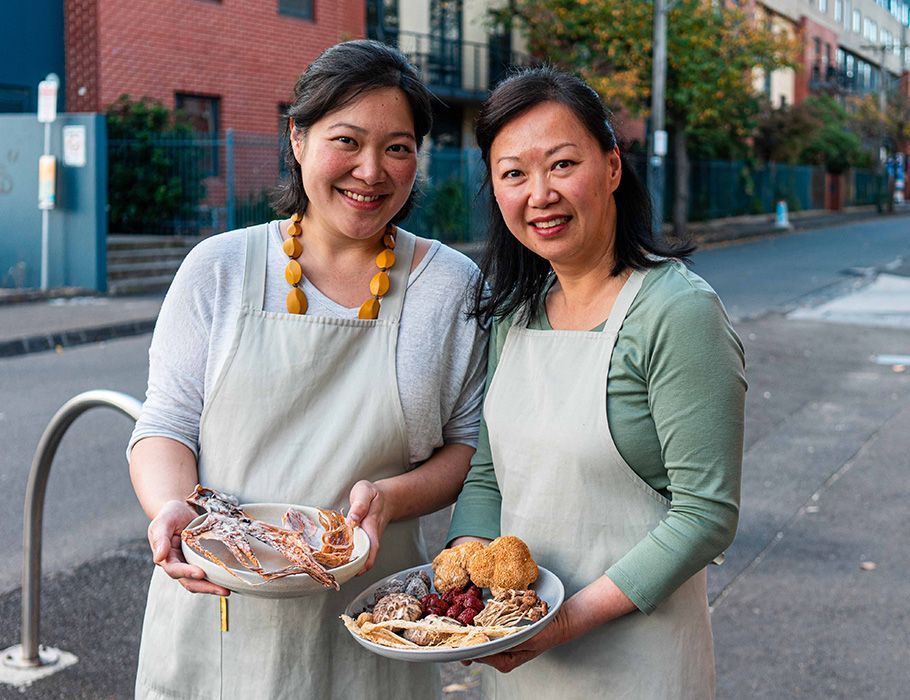 The two Melissas met at a Melbourne trade show. Mel had already opened Grain & Nori, while Melissa was on the hunt for new ideas for her importing business. In Beijing, she previously had an Italian restaurant with a two-Michelin-star Milanese chef in the kitchen, but she left it behind when she moved to Australia in 2009.
Down Under, Melissa focused on exporting Australian food products to Asia and North America, but when her foodservice clients were hit by COVID, so was she. It's a similar story for Mel, whose sushi shop suffered when nearby university students moved to online study. With a kitchen at their disposal, they had little to lose, and the Good Soup Club was born.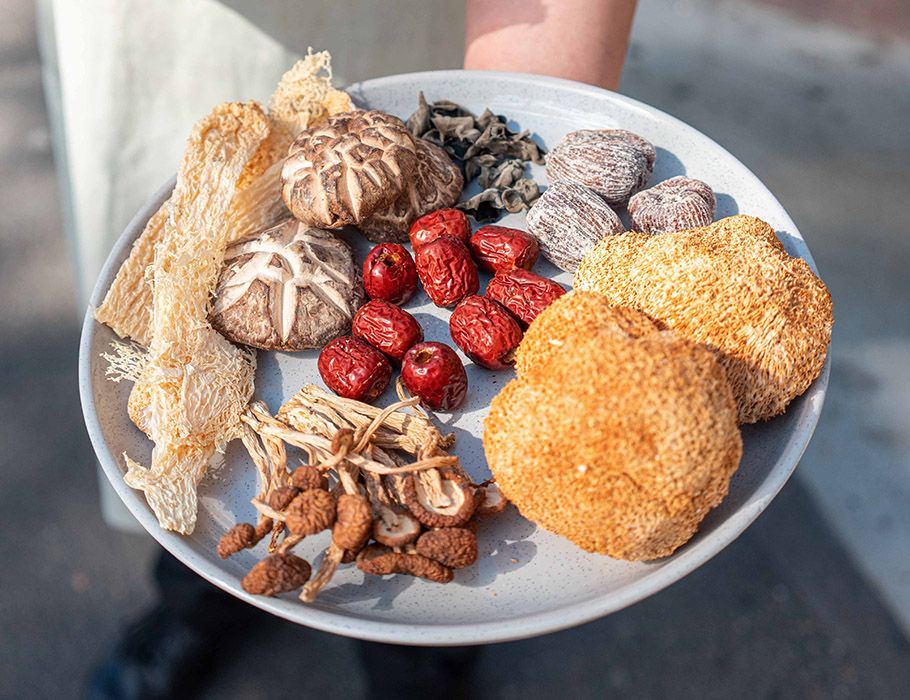 While waiting for the weekly soups to cook, Mel seesaws between serving sushi to supermarket shoppers and thumbing through purple sticky-notes in a Chinese confinement cookbook. She's about to be induced with her second child, while the Good Soup Club offers a 30-day confinement soup pack for new mums.
"I've started making requests for when the baby comes, though I'm not sure what the point of bookmarking is if it's almost every page," she's says, laughing. "As an adult a long way away from mum and home, this style of soup is the style I want and crave."
Details
4x weekly soups $15 each ($60)
Single-week trial $65
30-day new mum confinement pack $240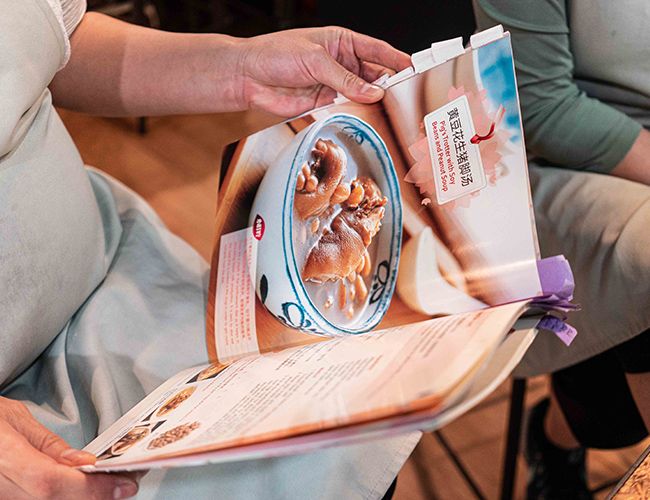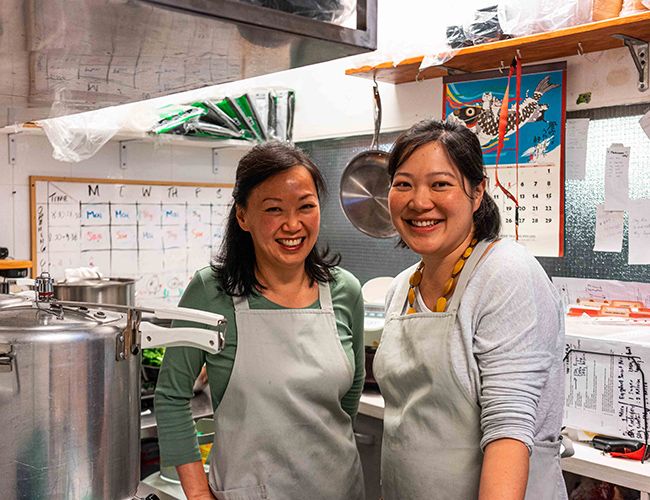 Around the World in 80 Lesser-Known Melbourne Restaurants
FREE food guide when you subscribe.