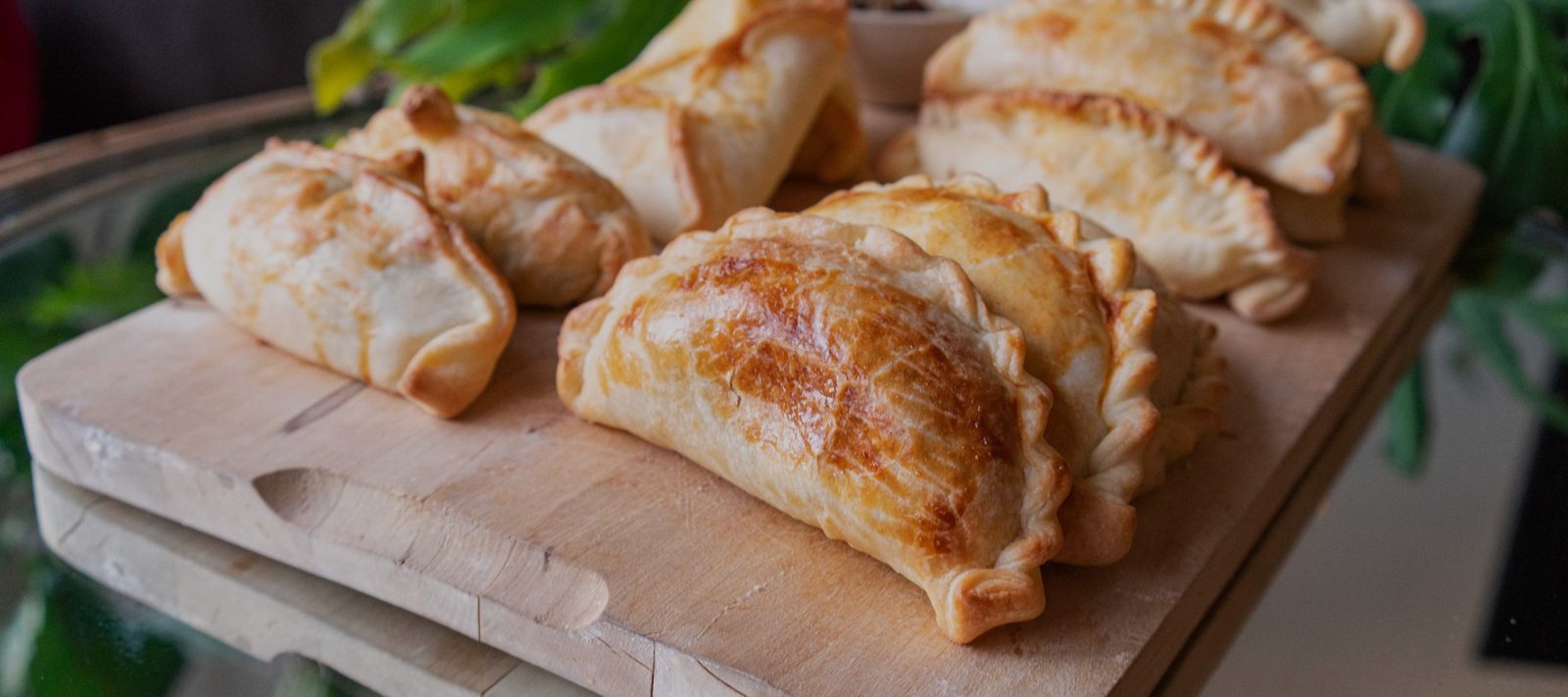 The Best Empanadas Outside Argentina are delivered in Melbourne
Words & Images by Sofia Levin
Left jobless and without government support during COVID, this young Argentinian couple started selling South America's favourite street food in Melbourne. They never expected Argies Empanadas to take off.
"We registered the name Argies in the middle of April. It's like Argentinians, but in an Aussie way, as Aussies always make everything short," says Facundo Cabrera, who makes and delivers Melbourne's best empanadas with his partner, Wanda Rosales.
It's another tale of temporary visa holders side-hustling to make ends meet after COVID-19 left them jobless. Facundo and Wanda worked in the former's family catering business in Buenos Aires before moving to Melbourne last year. Up until recently, he was a chef at theatre restaurant Witches In Britches, and she a waitress at Italian restaurant Di Palma's in Kew. Facundo's boss is lending the kitchen free-of-charge while the theatre restaurant is closed.
"As we are not permanent residents yet, we don't get any JobKeeper, JobSeeker, JobAnything. So we said we need to be creative and do something," says Facundo.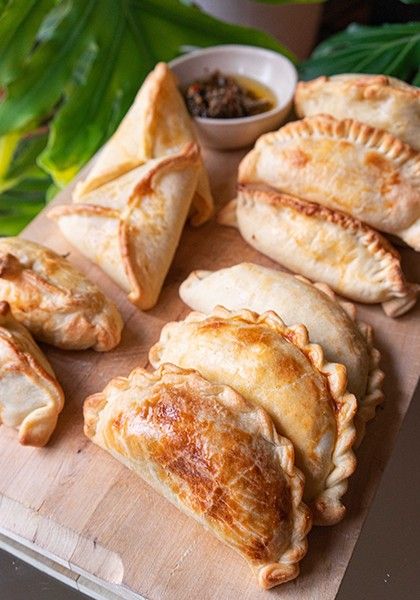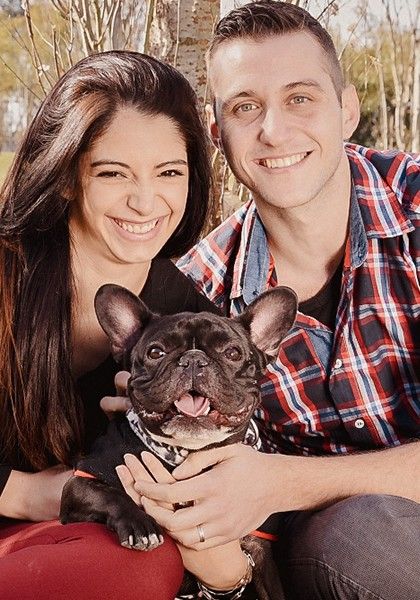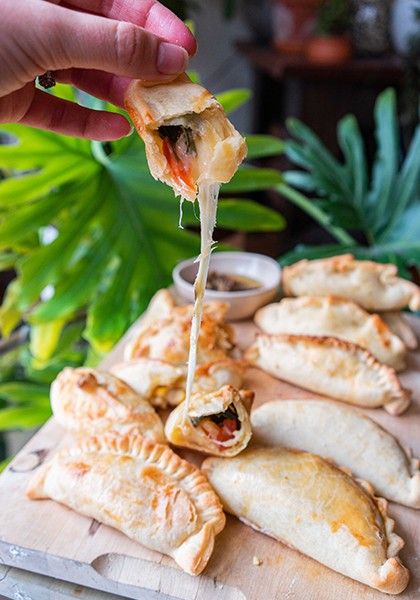 The pair started making flaky puff pastry cookies called palmeritas and offering them to sympathetic neighbours in Kew East. When they added empanadas, the neighbours went from sympathisers to advocates, spreading the word about the best empanadas they've ever tasted. I stumbled upon the couple, both in their early thirties, on Instagram. Over the next week, three separate strangers forwarded me their account with high praise. "In Argentina we have empanadas almost every day," says Facundo.
"For example, pizza shops always sell pizza and empanadas in Argentina. You can find empanadas in some South American restaurants here, but they have not specialised in empanadas."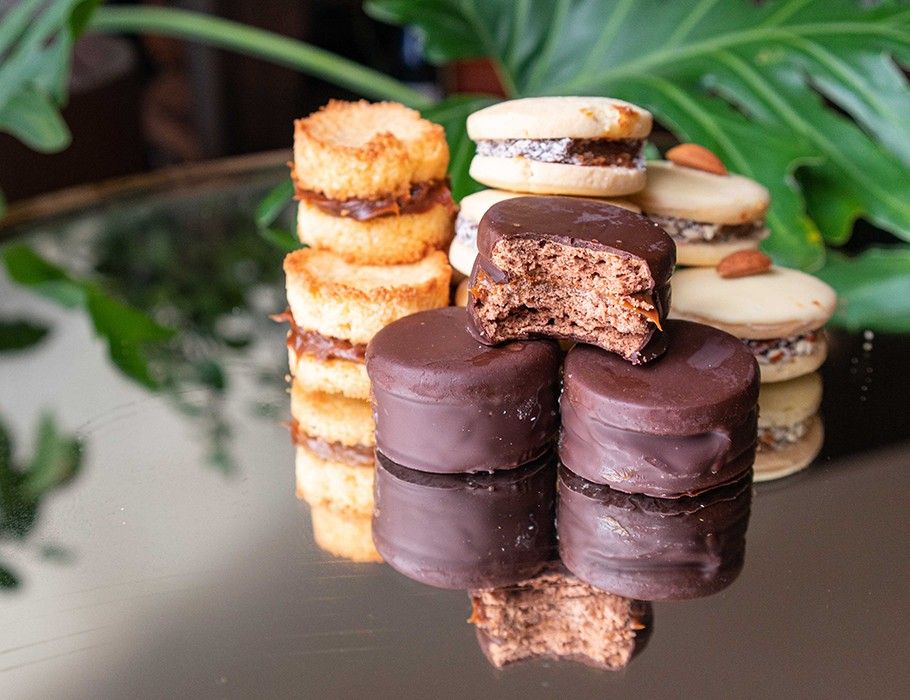 The key, he says, are quality ingredients and "little secrets", like the onion-to-beef ratio in their classic empanada, which is also filled with spices, capsicum and boiled egg. The humita is worth trying, too – creamed corn and bechamel shaped into a short-crust pastry triangle. It's inspired by humita, a pre-Hispanic South American dish of corn steamed inside its husk.
There are vegan options and sweet treats, too, like a range of alfajores (sandwich cookies filled with dulce de leche) and pasta frola (a tart made with guava paste). At first Argies was taking orders for 15 to 20 dozen empanadas. Now, during busy weeks, they make 60 dozen. I ask the couple if they plan to continue post-COVID, or even open an Argentinian cafe once their sponsorship contracts end.
"That's all the sorts of question we are asking ourselves," says Facundo. "We started with this and now we can't stop it. People are expecting empanadas. We're really proud of what we've created... It's nice for us to share our culture, our food with our neighbours and with our community.
Details
Argies delivers same-day to Kew, Kew East, Balwyn, Balwyn North, Camberwell and Hawthorn. SMS or WhatsApp +61 432 512 946. For deliveries outside these suburbs, contact Facundo for minimum orders.
Around the World in 80 Lesser-Known Melbourne Restaurants
FREE food guide when you subscribe.