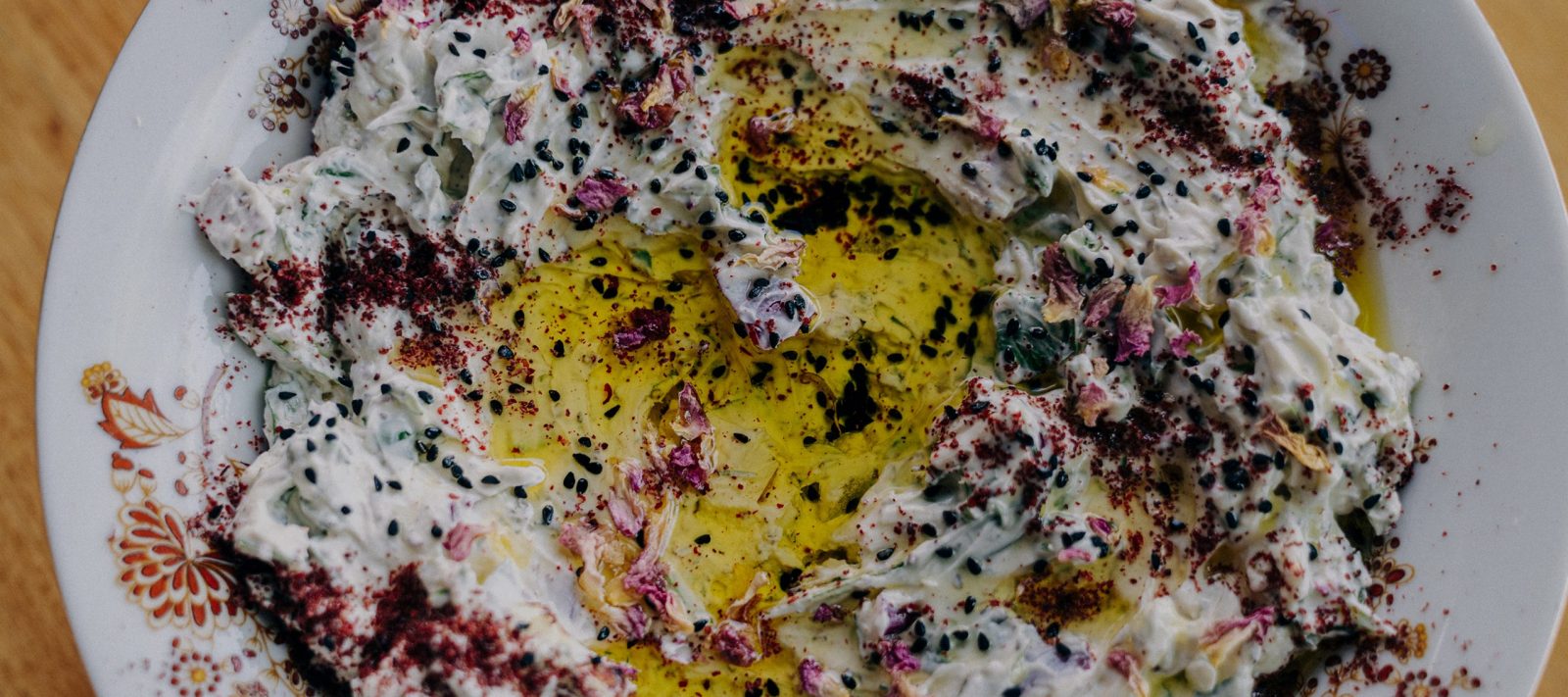 Recipe: Persian
Labne Dip
RECIPE » The Best Labne Dip You'll Ever Taste
Words by Sofia Levin
Recipe by Hamed Allahyari
Images by  Sam Biddle
"It is not Iranian dish; you cannot find that dish in any shop or restaurant, you can only find in my house."
I adore the story behind this dip as much as the dip itself. It's shared in this video, but in short, Hamed Allahyari's father would make it after visiting his sister's farm in northern Iran and returning with a tub of labne that lasted the family a year.
"When I was going to primary school, my mum was making wraps with this and I put in my bag and I had in my school and I love it always," says Hamed.
Dadami, by the way, is how you say dad in northern Iran. You can buy it at Cafe Sunshine and SalamaTea, but Hamed provided the recipe as part of the Asylum Seeker Resource Centre's Feast for Freedom.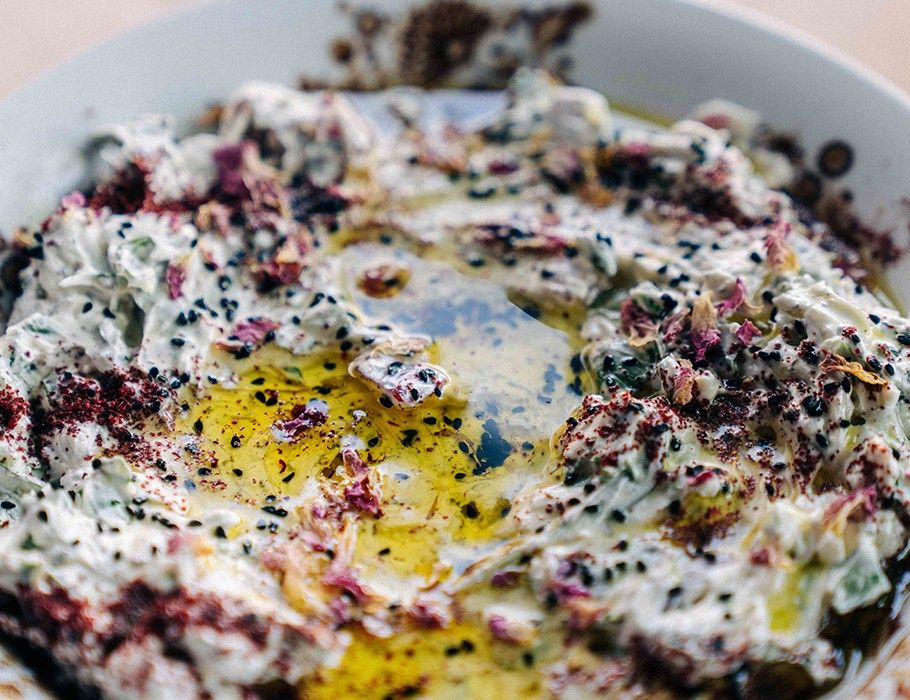 Dadami Dip Recipe Next-Level Persian Labne
Feeds 4-6
Ingredients
500g labne (or 1kg pot-set natural yoghurt if making the labneh)
1/2 bunch mint, roughly chopped
1/2 bunch basil, roughly chopped
1/2 bunch dill, roughly chopped
1/2 red onion, diced
1 red chilli, thinly chopped
1/2 tbsp cumin seeds
1/2 tbsp sumac (plus extra to garnish)
olive oil
salt & pepper to taste
dried rose petals & nigella seeds to garnish (optional)
Method
1. One night prior, place a large square of doubled-over cheesecloth (or a clean, soft cotton tea towel) in a colander and spoon the yoghurt into the centre. Pull the corners up and tie them tightly with string, and then hang from a stationary object over a bowl to collect the dripping whey. If it's hot out, do this in the fridge. Leave to hang overnight until well-drained.
2. Mix prepared red onion, chilli and herbs (including stems) in a bowl.
3. Add labneh and thoroughly combine.
4. Add spices, a generous spurt of olive oil, half the rose petals, salt and pepper. Stir to combine.
5.Garnish with remaining rose petals, nigella seeds and sumac.
6. Serve with flat bread, veggies, crackers or add to a sandwich or wrap.
Consider donating to the Asylum Seeker Resource Centre and help people seeking asylum access basic supplies, legal assistance, and brighter futures. 
Around the World in 80 Lesser-Known Melbourne Restaurants
FREE food guide when you subscribe.