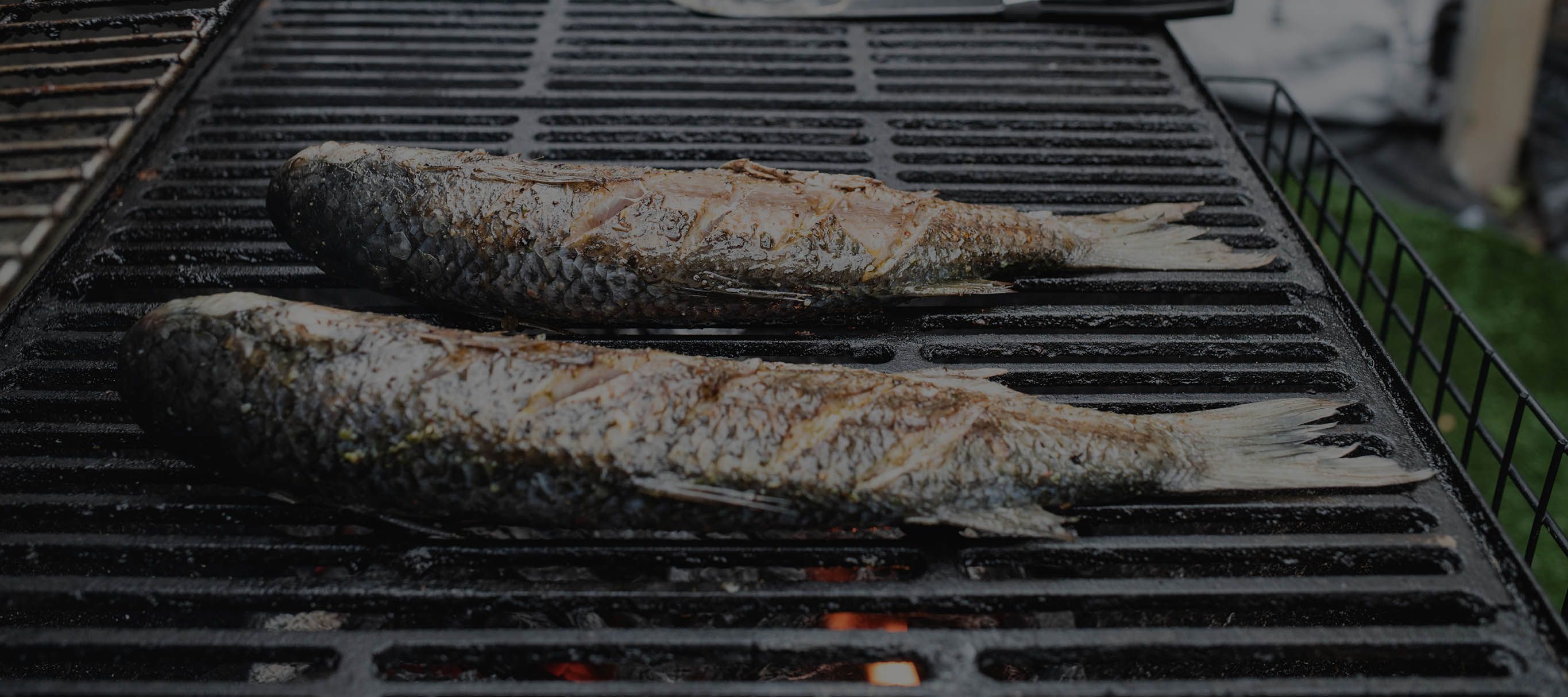 Vola Foods,
Brunswick
Vola Foods serves Cameroonian Barbecue in a Brunswick Parking Lot
Words by Sofia Levin
Images by Liam Neal
At Vola Foods in Melbourne's inner-northern suburb of Brunswick, Ashley Vola is on a mission to share regional African food with Melbourne, starting with her birthplace, Cameroon.
Plumes of smoke rise from charring fish and drift over the fence of a gravel parking lot in Brunswick's backstreets. They swirl down Ovens Street, tickling the nostrils of locals sitting outside the warehouse cafe next door and queuing at a cult bakery across the road.
Behind the fence, a woman with micro braids and purple food safety gloves fastidiously brushes whole fish with a Cameroonian spice marinade. She turns each one over with a knife while large steaks grill on a second barbecue, a row of ready-to-eat corncobs half-wrapped in aluminium foil beside them.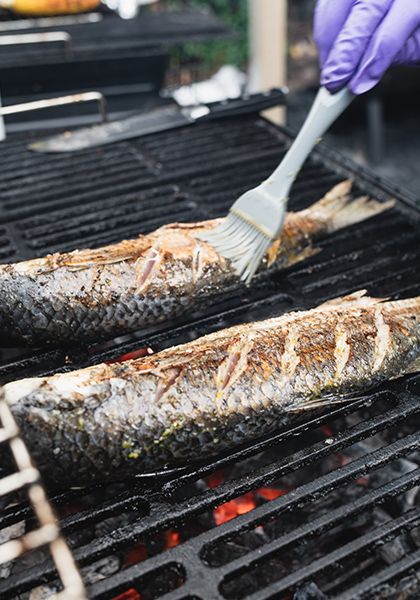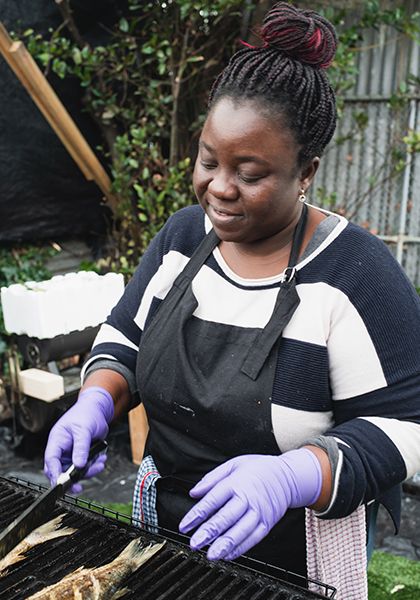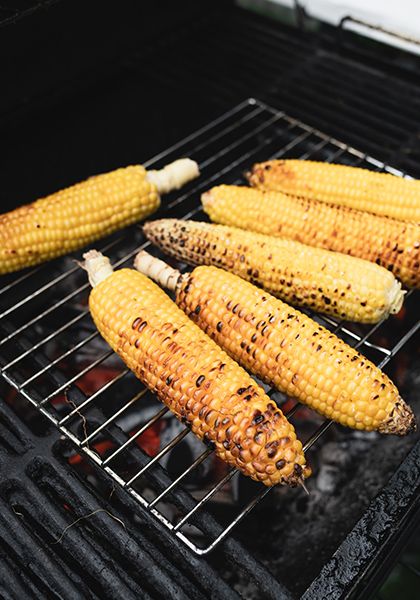 "You know how Australians have finger limes and native herbs? Well, we have native Cameroonian spices. There's Cameroonian nutmeg that's called pebe, these crunchy onions… I don't know the translations for most of them," says Ashley Vola.
She's the young woman behind Vola Foods, the burnt orange shipping container responsible for the barbecue. Born in Cameroon, Ashley came to Australia via England in 2005, but she never planned to cook African food for a living – she didn't think Australians would be curious enough to try it.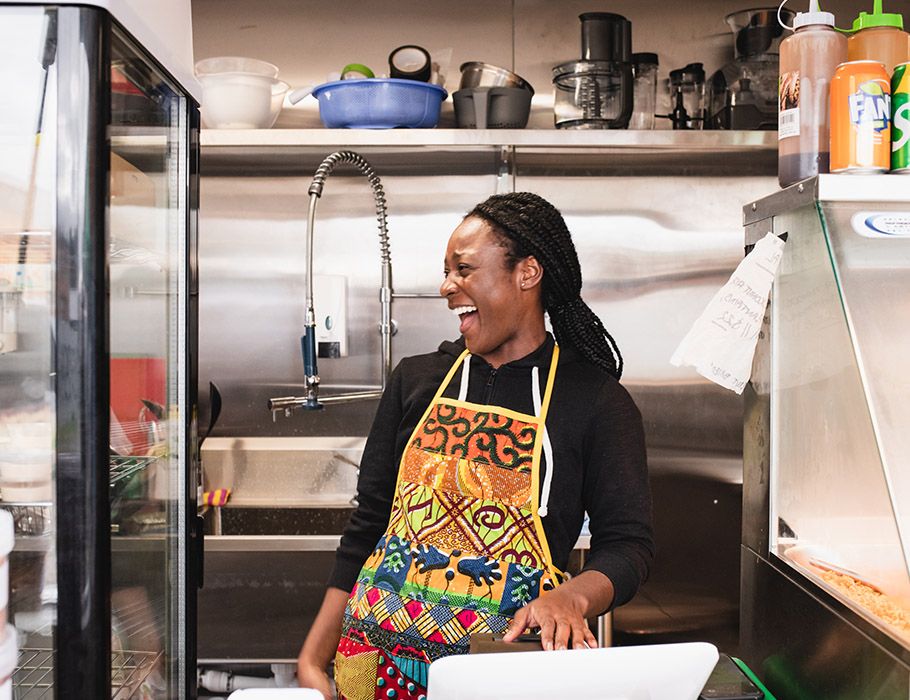 The fish on the barbecue is mullet. In West Africa you're more likely to see tilapia on rustic roadside grills, but this, Ashley assures me, is how they do it back home.
"Most of the Cameroonians here come for the whole fish. They come from Werribee, Cranbourne, Tarneit and Pakenham – like an hour away – because no one does fish the traditional way like we do it in Africa. Aussies have started coming for it as well."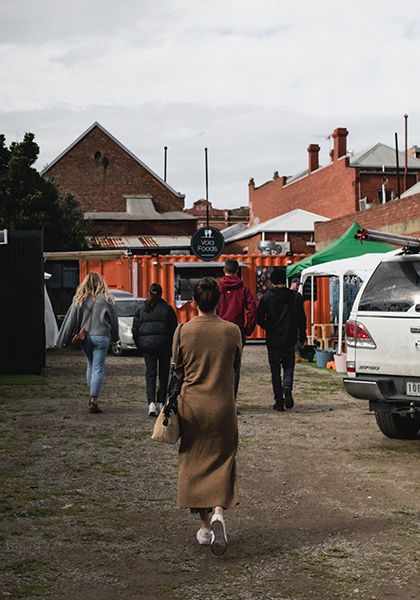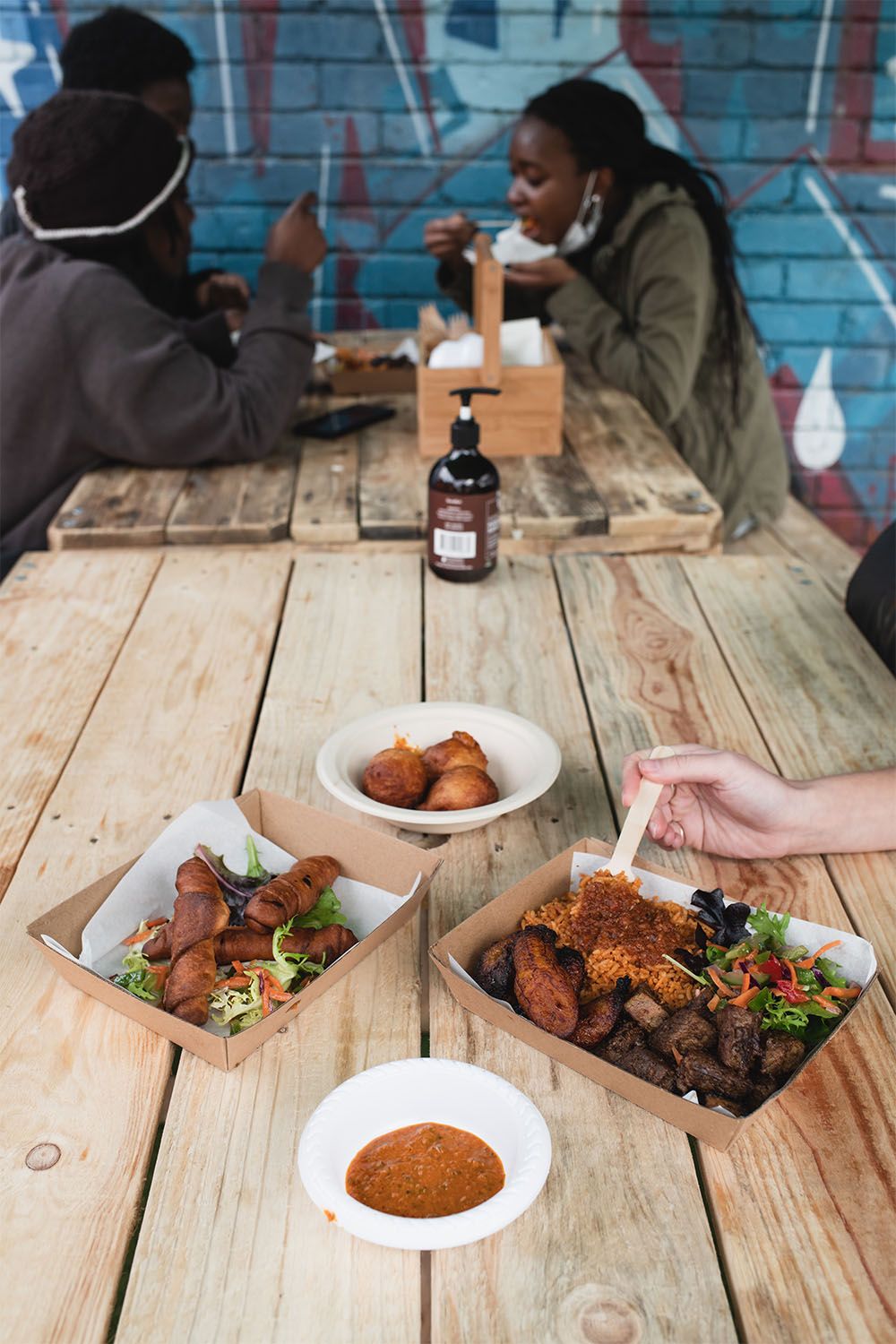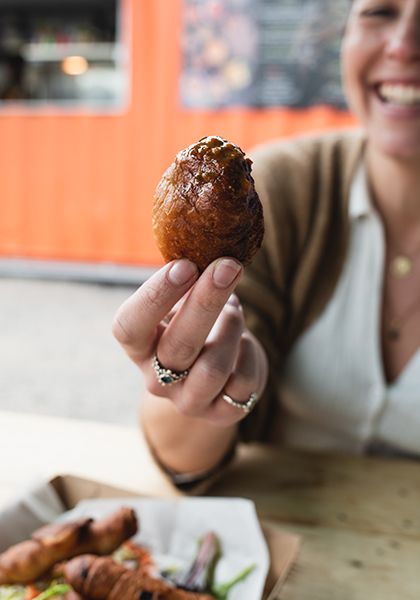 Despite studying and working in hospitality, Ashley says she never took food seriously. Women and children were always in the kitchen during her childhood, and that's just the way things were. It wasn't until she teamed up with her sister, Kelly, to cook African food on a reality show called Plate of Origin that everything came into focus.
"It made it a lot clearer for me. I always knew what I wanted to do, but there was always the doubt, because our food is just so different, and people don't take a risk when it comes to African food."
The show's ratings were dismal and the sisters were eliminated during the semi-final, but the seed had already been planted. It was time to introduce Melbourne to Cameroonian cuisine.
"I said to Manu (celebrity chef and host Manu Feildel), people here have never really had this food before. He told me to just do it, to stop doubting myself," says Ashley. "I'm not good at expressing myself. The only way I know how is through food. Now I'm the first person to get my own place and really do it."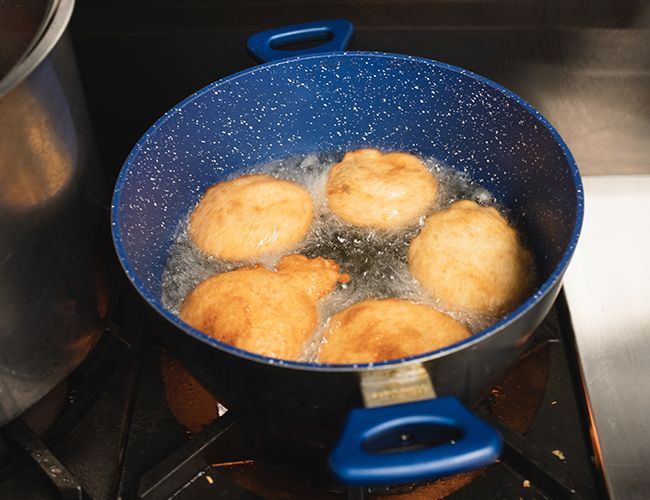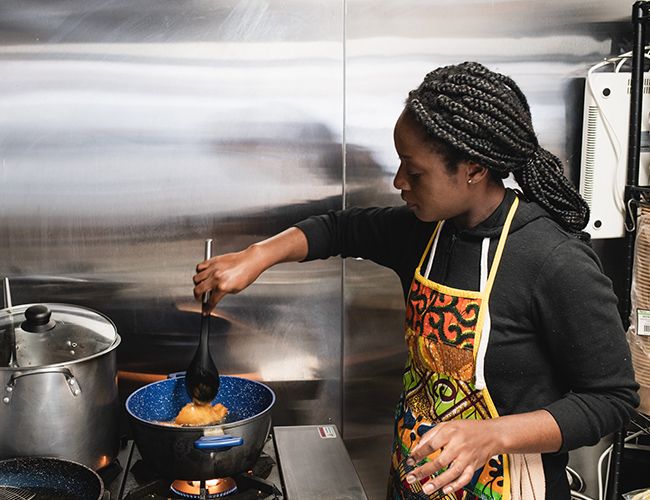 Vola Foods opened on June 26, 2021, just nine months after the Plate of Origin finale aired. It's a single business within what Ashley has dubbed A Taste of Little Africa. Ama's Delight, which serves Ghanaian fare, is also part of the hub. Ashley is always eager to hear from others who might like to cook different African cuisines and share them with Melbourne.
"I want people to go to Africa without having to go to Africa," she explains.
As for her Cameroonian dishes, menu favourites include tomato-spiked jollof rice, suya barbecued chicken and beef (suya is any skewered, smoky marinated meat) and snacks such as puff puff (spherical doughnuts) and cassava chips.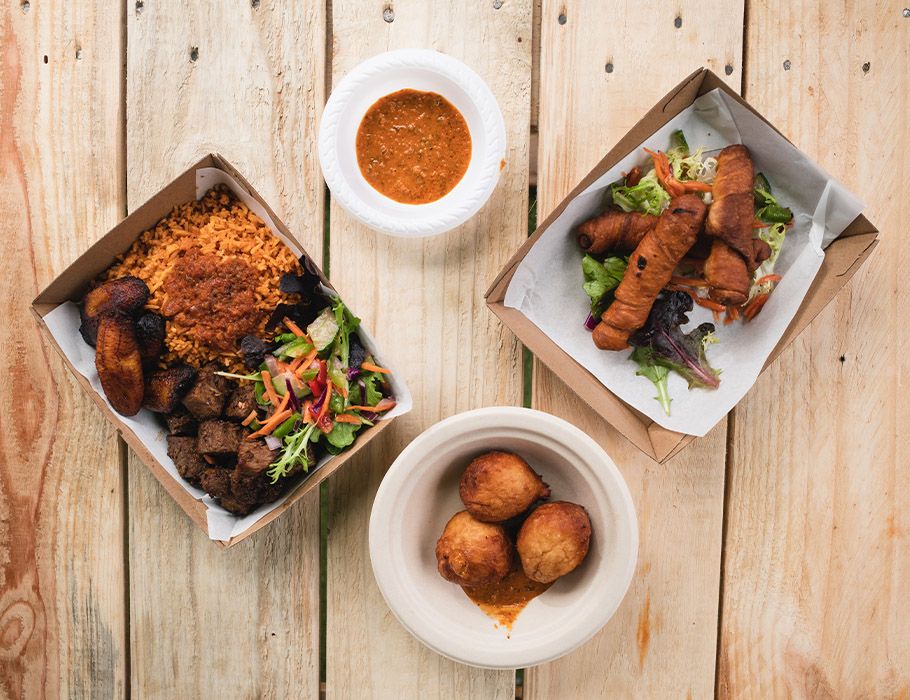 "We don't care about how it looks, we just care how it tastes. It's spicy, it's unique, it's heavy and it's as colourful as us," say Ashley. "It's outgoing and it's got personality."
Ashley's secret weapon is to use native Cameroonian spices. The dishes she serves at Vola Foods are a little lighter compared to what would be eaten in Africa – she wants to accomodate everyone who walks through the gate, regardless of whether they're nostalgic for the food they grew up with or are excited by the opportunity to taste something for the first time.
"I want Australians to feel like they're not in Australia, and for the Cameroonians to feel like they're at home," says Ashley.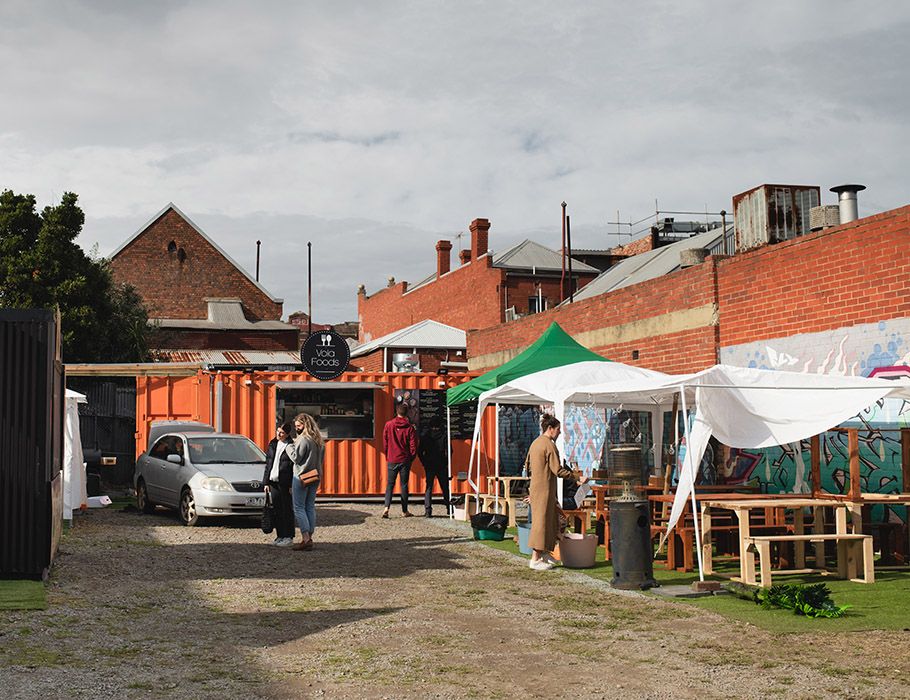 Details
30 Ovens Street, Brunswick
Around the World in 80 Lesser-Known Melbourne Restaurants
FREE food guide when you subscribe.