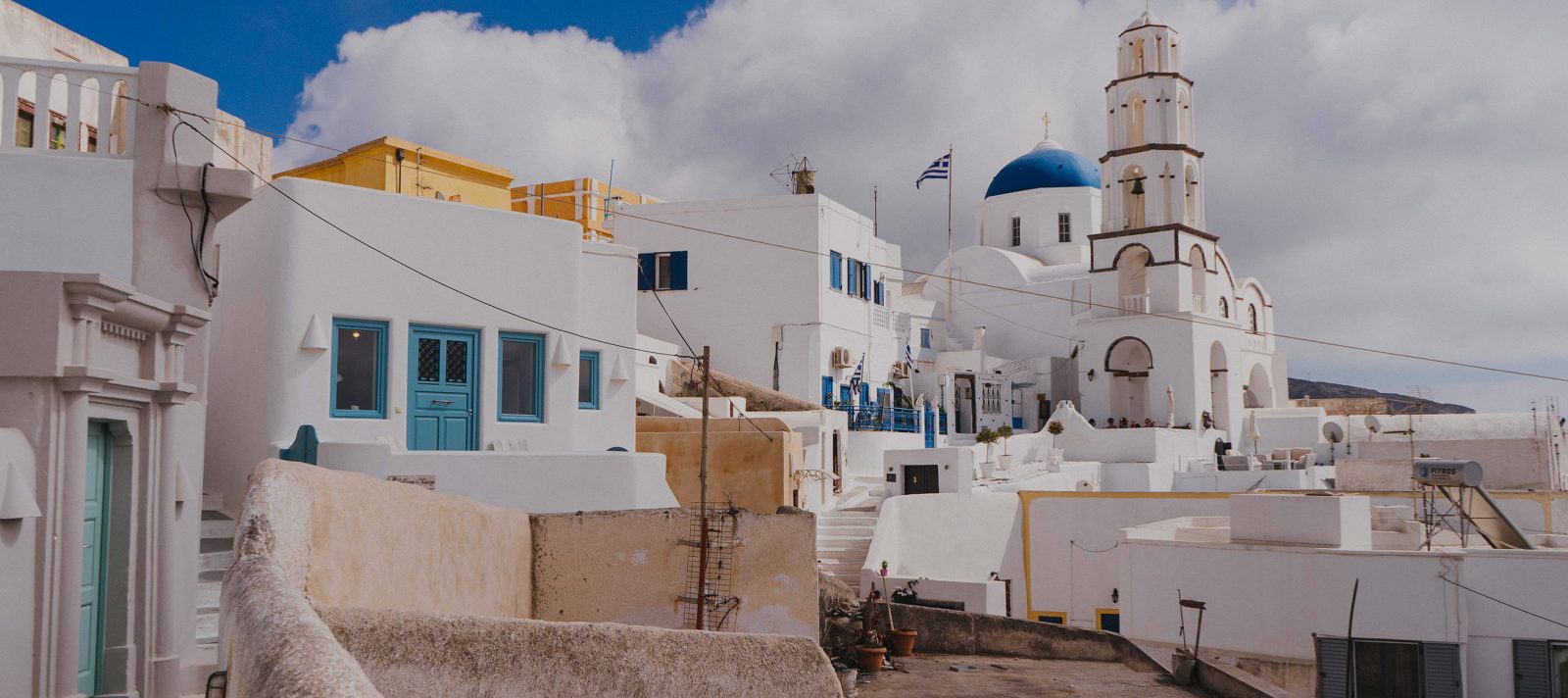 Penelope's
Pyrgos, Santorini
Don't go to Santorini. But if you do, eat here.
Words & images by Sofia Levin
Santorini has fallen victim to over-tourism, but away from popular Oia, Penelope's remains an unspoilt hole-in-the-wall restaurant in picturesque Pyrgos.
When people ask me where to go in Santorini I tell them, "Don't". As one of Greece's most popular islands, some two million people visit each year. Even in the off season you can barely see its narrow streets for the sea of cruise ship passengers that clog them like viscous oil straining an artery. Your best bet is to find accommodation with a view and bunker down in Oia, or stay somewhere less popular. That said, it is possible to find smaller restaurants that aren't overpriced and champion traditional homemade food.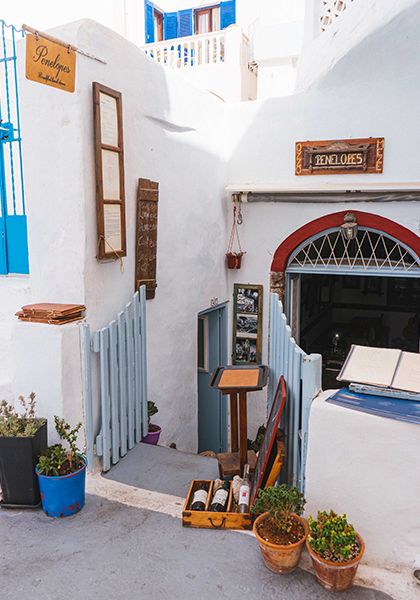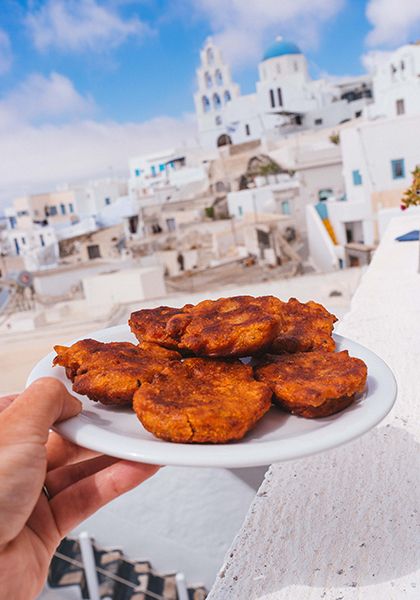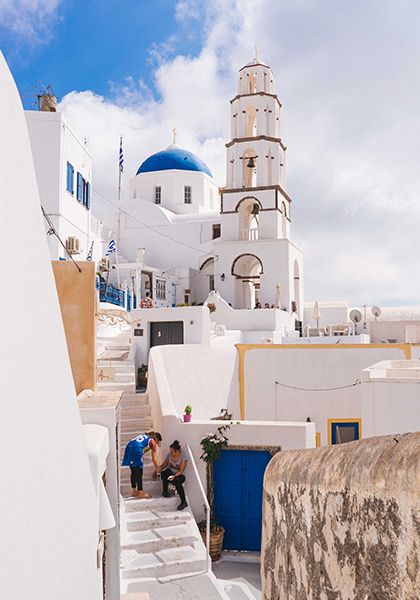 Searching for such a place is how I came to eat tomatokeftedes (tomato fritters) in a hole-in-the-wall mezedes ouzeri beneath a church bell called Penelope's. It's in the centre of Pyrgos overlooking the village, it's 20 kilometres away from the sundress-twirling, straw hat-holding, fake-laughing influencers of Oia. Pyrgos, the former capital of Santorini, is also the island's best-preserved village, a glimpse into the Santorini of old. It's what Oia used to be: picturesque, whitewashed buildings with blue-domed roofs and old women sitting in doorways and hanging washing out to dry. The scent of onions sweating on the stove wafts from open windows and no one here rushes a meal, especially when there's ouzo involved.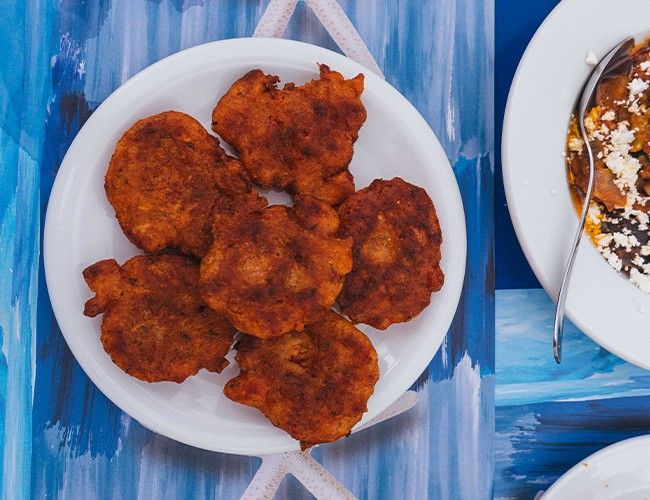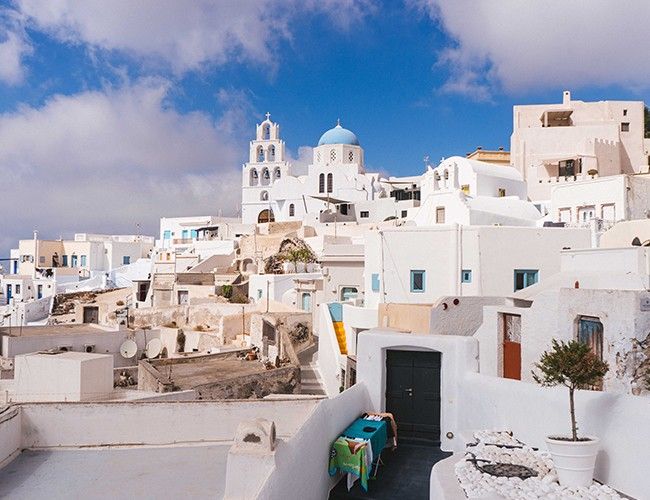 At the foot of Profitis Ilias, Pyrgos' hillside views come with fortress territory. At the top are the ruins of Kasteli Castle, but for the best tomatokeftedes on the island, you needn't go that far. Fried tomato fritters are Santorini's most famous dish, made with local tomatoes (tomataki santorinis), herbs, onions, zucchini and often feta. Add tzitziki and ouzo and time suddenly falls away. At Penelope's, the tomatokeftedes are a revelation. The family-run restaurant is uphill in Pyrgos with a few indoor tables in a sunken room decorated with gingham tablecloths and old photographs. Outside tables spill onto the terrace beneath a church belltower, looking out across houses to bare volcanic hills that make the sky appear even bluer. It feels miles away from touristy Oia. Somehow Penelope's has escaped the hoards, but it's only a matter of time. At least the tomatokeftedes will never change.
Pyrgos, Santorini
Around the World in 80 Lesser-Known Melbourne Restaurants
FREE food guide when you subscribe.