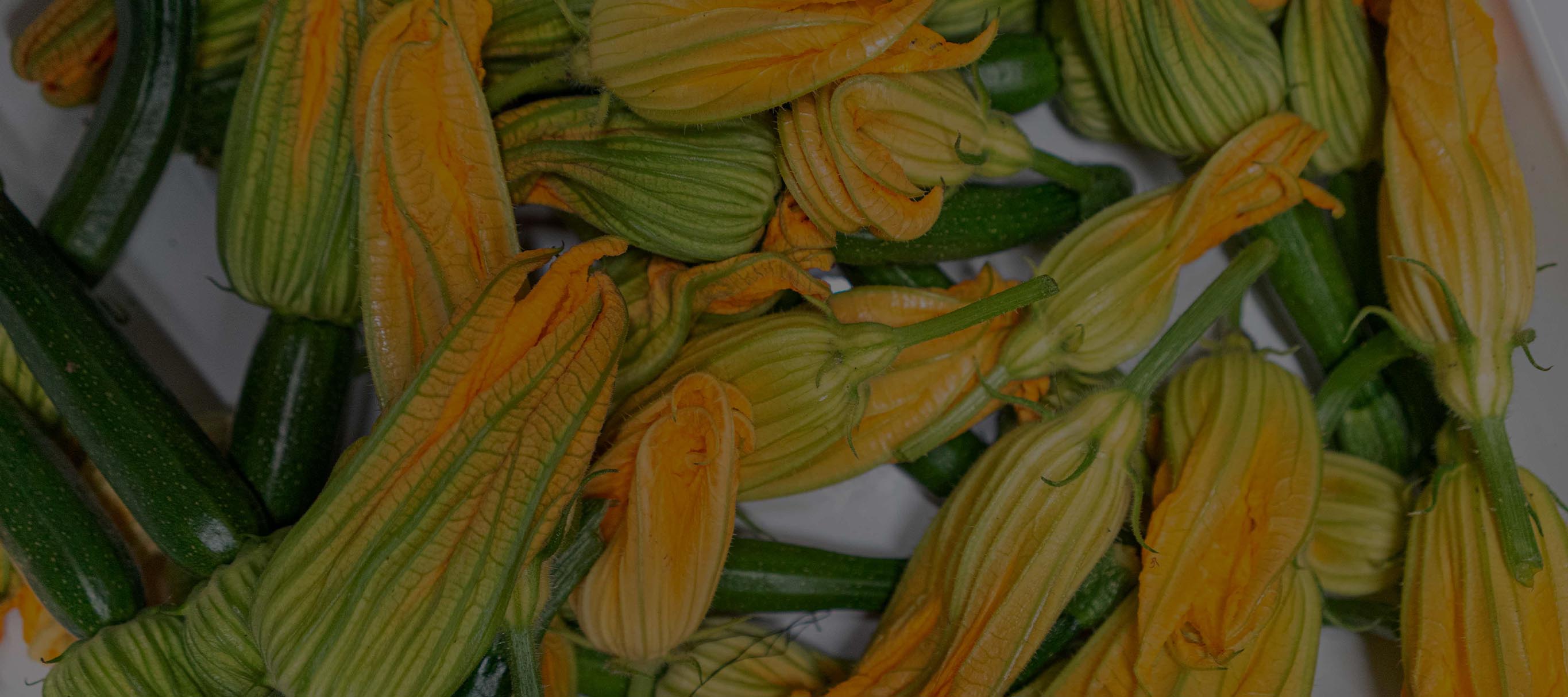 Back of House:
Philhellene
Philhellene Cretan restaurant defies Greek food stereotypes
Words & images by Sofia Levin
"More than dips and meat platters": Philhellene restaurant in Melbourne wants you to eat regional Greek food from Crete.
The spread on the recycled wooden tables at Philhellene in Moonee Ponds is different to other Greek restaurants in Melbourne. Depending on the season, you might see tangerine-tinged zucchini flowers that swell with herbed rice, or boiled broad beans and artichoke hearts flecked with dill and doused in olive oil. The skin of red and yellow mini capsicums wrinkles from the oven and thick fava bean dip is dotted with fried capers. If you come regularly, you know to ask for off-menu hortopitas (Cretan pies), the handmade pastry so thin you can see wild greens inside.
"I think most Melburnians think that Greek cuisine is where you come in and they bring out a selection of dips and big platters of meat and seafood and away you go," says John Rerakis, who runs Philhellene restaurant.
The Rerakis family's first foray into restaurants was in 1995 when they opened Pireaus Blues in Fitzroy, which has since closed. The idea has always been to share food from Crete, Greece's largest island, which is highly seasonal and predominantly vegetarian.
"The inspiration for us when we first started was to break away from that stereotyped image of the Greek cuisine. We knew our background coming from the island of Crete was a lot different to what was being sold, and it wasn't reflective of what we were brought up with," says John.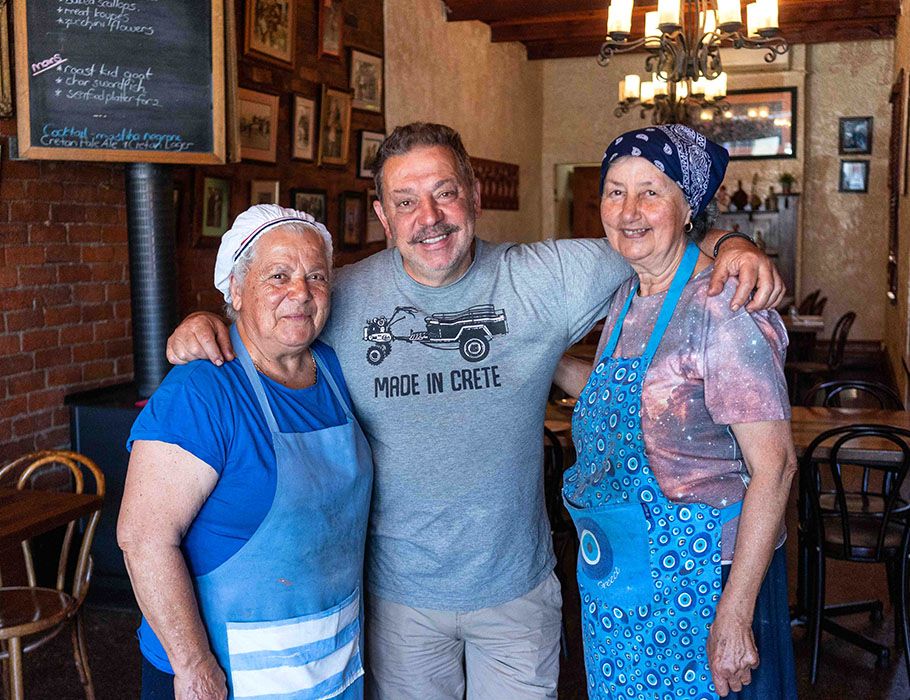 Every morning you'll find John in his garden, a couple of kilometres away from the restaurant. He might be harvesting silverbeet to wrap mince and rice-filled dolmades, pulling beetroot from the soil or picking zucchini flowers, herbs and tomatoes.
"Greece has a history of being able to survive in hard times and they have the second highest life expectancy in the world. That all came from foraging and eating from what the earth gives us," says John.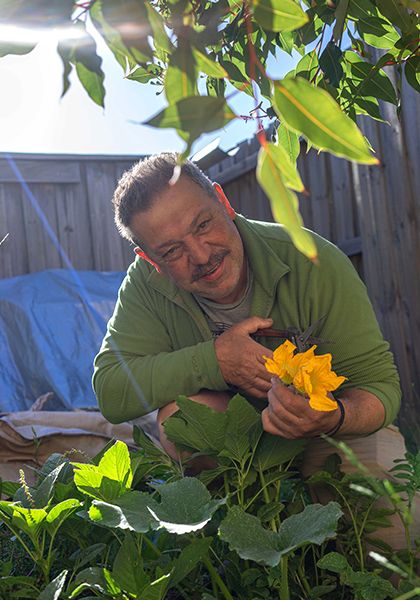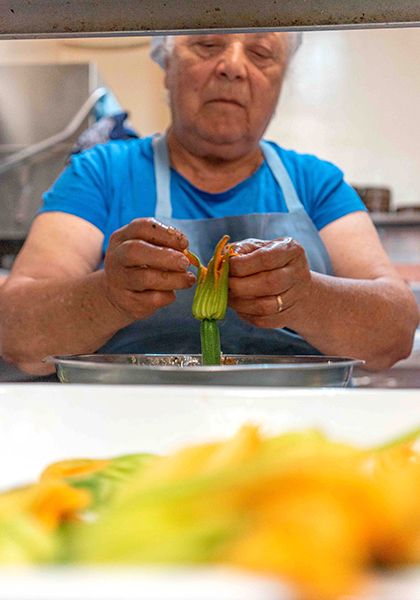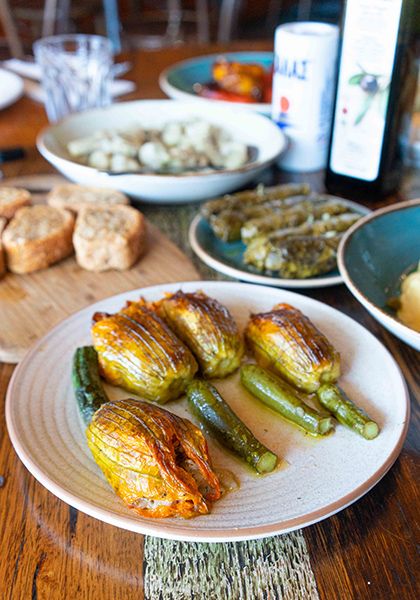 In winter, he visits the Macedon Ranges to forage for mushrooms, while horta (boiled, wild greens drenched in olive oil and lemon juice), also change with the seasons. In the cooler months it's often thistle ox tongue, which is slightly more bitter than summertime's vlita (amaranth).
Growing up in Melbourne, John would be playing football with friends outside when he'd notice his mother foraging for horta in the distance. When his mates asked if it was his mother, he would deny it, blush and usher them away. Now the tables have turned.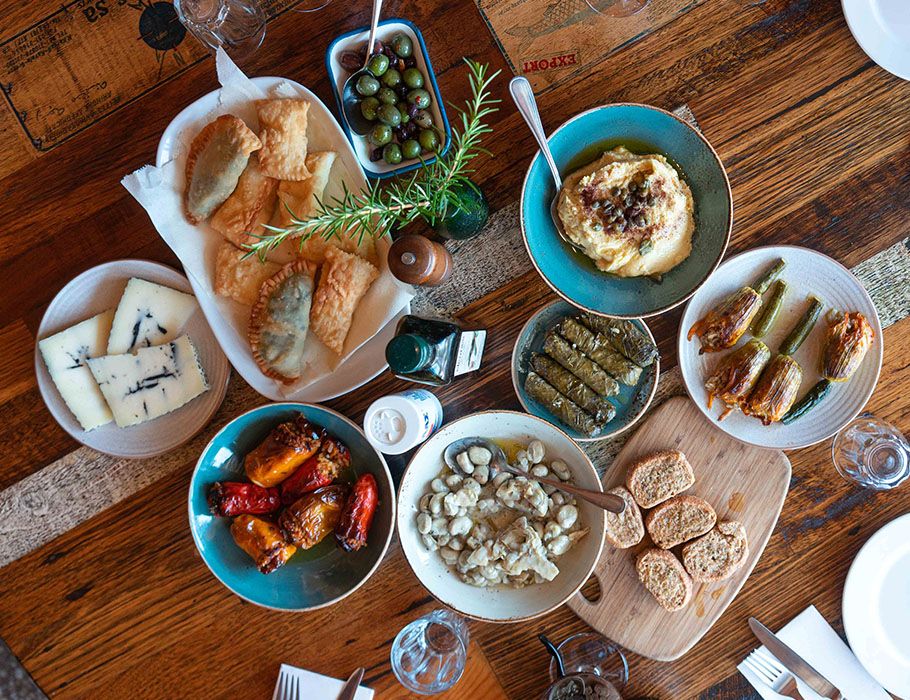 "I've been known to stop on the side of the road and start picking," he says. "If I'm with my wife or children they think it's embarrassing, but my mum thinks it's great. She says I'm the only child that would survive a depression."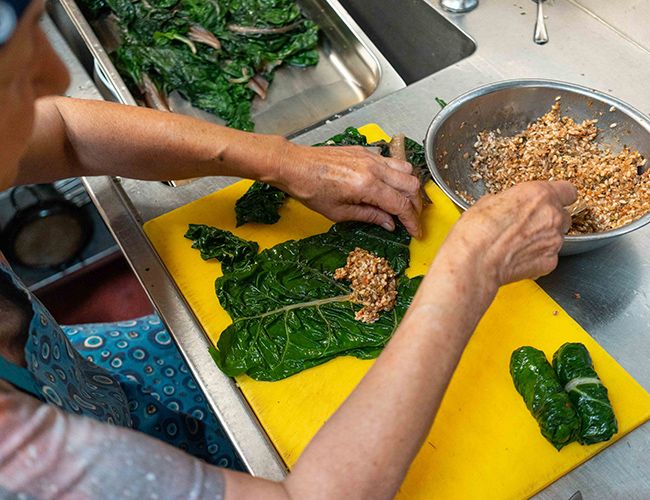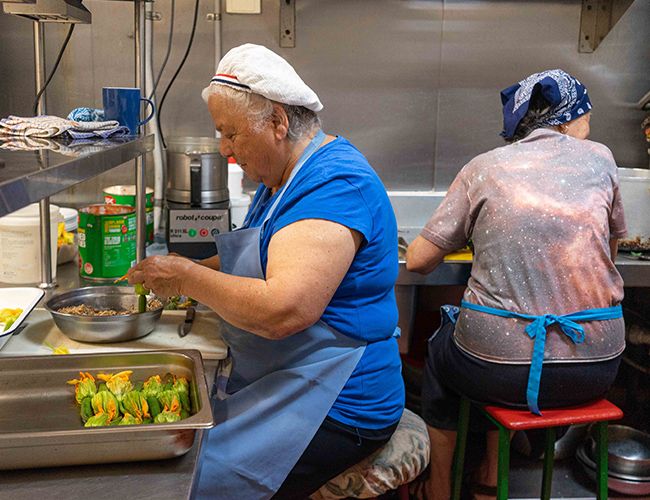 His mum, Katina, is 82 years old and still prepares Cretan dishes in the Philhellene kitchen, alongside John's 72-year-old mother-in-law, Nikki, and wife, Susie. "A lot of times they don't even know what they're cooking until I roll up to the restaurant and they see what I've got," says John.
"Seasonality is the most important thing… the best flavours come out when you know it's just been picked."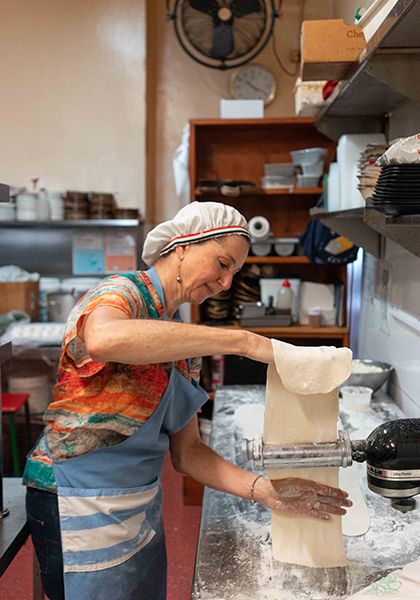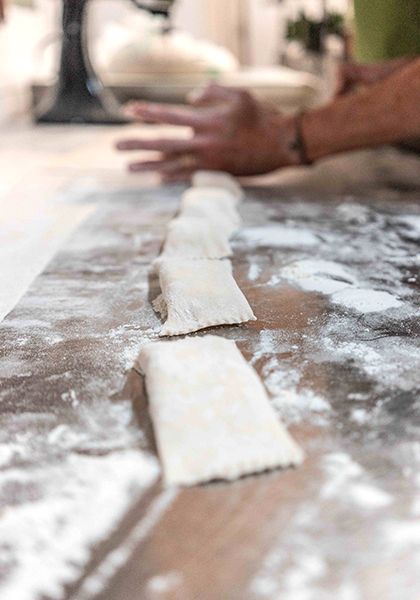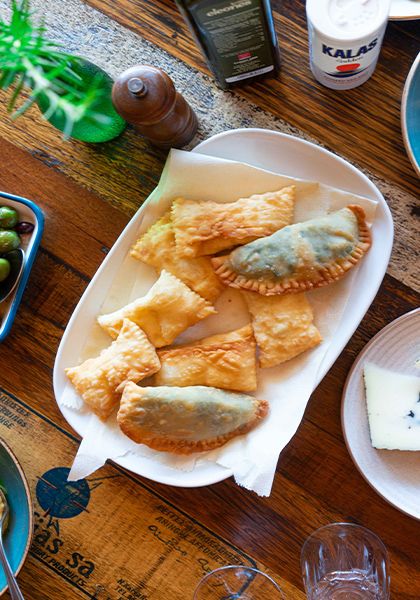 Although meat might be reserved for post-church Sunday meals and celebrations in Crete, Philhellene always has harder-to-find meat dishes on offer. Roast kid goat and rabbit stifado (stew), the latter a depression food, are popular choices. The women in the Rerarkis family spend the morning preparing traditional dishes before their chef arrives for service. Without decades of practice, the recipes simply don't taste the same.
"After all these years, over 25 years now of doing it, customers keep telling us it still comes out in us, how passionate we are about what we do," says John. " If you haven't got that pathos, if it doesn't come from within or the meraki as we call it in Greek, it's time to move on and do something else."
Details
551-553 Mt Alexander Road, Moonee Ponds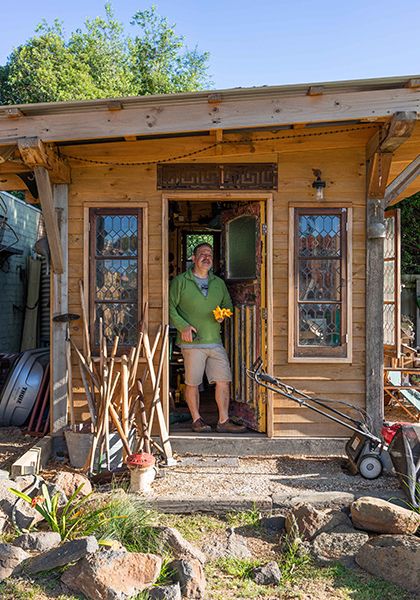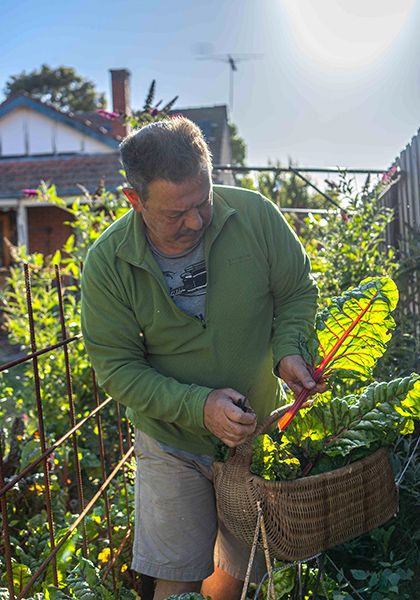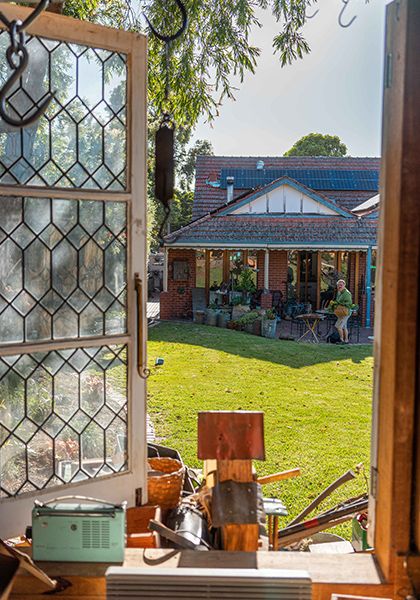 Back of House is a delicious, three-part digital doco-series produced by Seasoned Traveller in partnership with Victoria Together that shares the inspiring stories behind Melbourne's diverse restaurants.
Around the World in 80 Lesser-Known Melbourne Restaurants
FREE food guide when you subscribe.