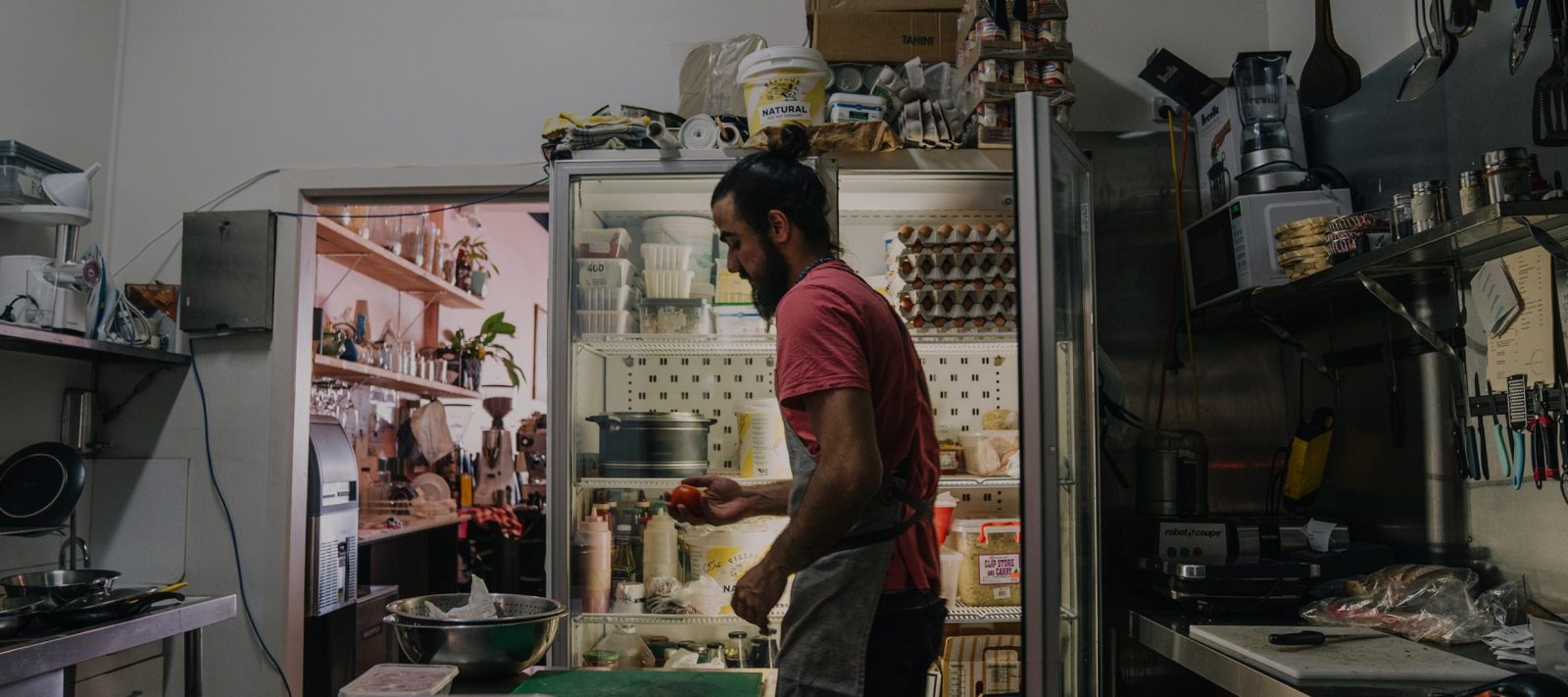 These "Boat People" are your ticket to Persian Food in Melbourne
Words by Sofia Levin
Images supplied by Sam Biddle & Free to Feed
Forced to leave Iran, this is the story of two asylum seekers who remain connected to their roots by sharing Persian food in Melbourne.
When the Iranian authorities discovered that chef Hamed Allahyari was atheist, he had two choices: stay and risk death, or leave forever.
The owner of social-enterprise Cafe Sunshine and SalamaTea left Tehran on a fishing boat, arriving in Melbourne in 2013 via Indonesia and a five-month stint in a detention centre. Chatting to Hamed during Ramadan, he tells me that although he doesn't practice Iran's official religion, he still loves this time of year because of the Persian food.
"I love Iftar," he says referencing the evening meal that breaks the Ramadan fast. "It's different food. It's beautiful; so fresh, sweet, salty – there is many options for everyone. The culture is everyone eating that together."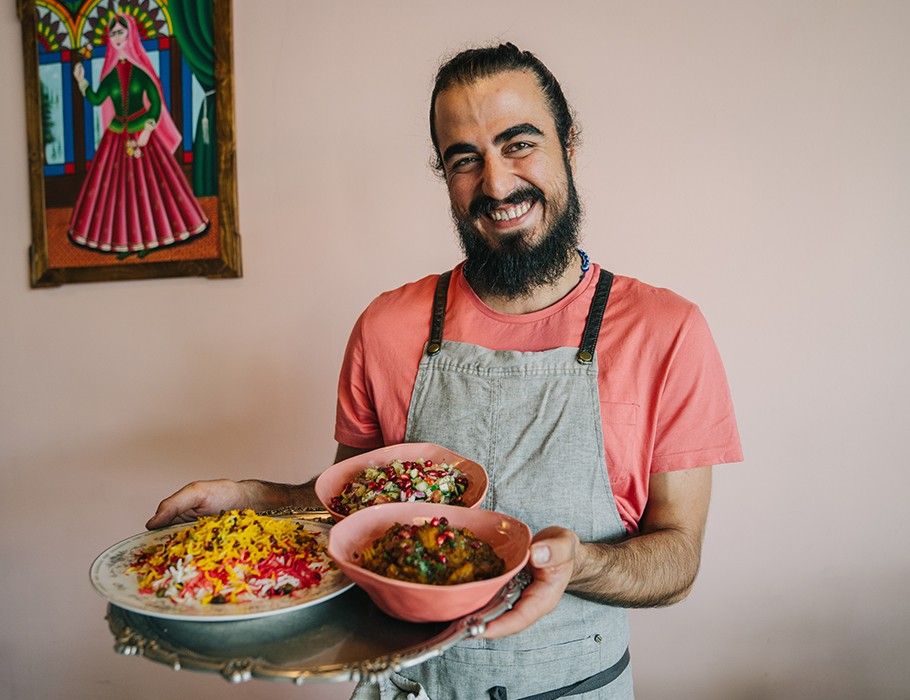 Back in Tehran, Hamed's family invites more than 100 people over for an Iftar feast, where guests beg Hamed's mother to make her famous koofteh tabrizi, giant Iranian meatballs. Regardless of religion, Ramadan is a fantastic opportunity to explore Persian food, which is often overlooked. Hamed realised this while volunteering in the kitchen at the Asylum Seeker Resource Centre, which prompted him to run cooking classes through Free to Feed.
"In three years I've met over 2500 people in my cooking classes. Ninety-five percent of people, this is their first time trying Iranian food," says Hamed. "It's my dream Australians try at least once in their life."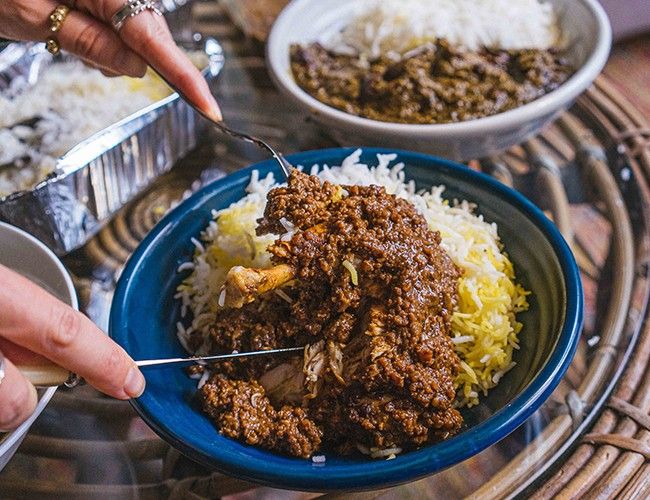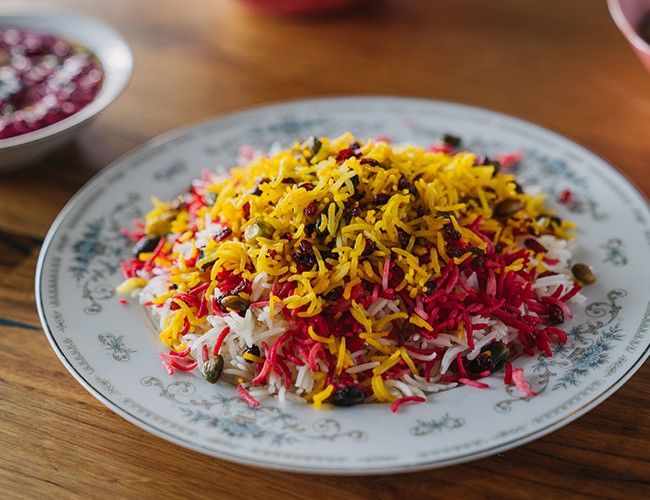 Mahshid Babzartabi, who also taught cooking classes through Free to Feed and fulfils small catering jobs from home, agrees that Australians have a lot to learn about Iranian food. A USA-educated translator, Mahshid came to Australia after "some contradiction with the government" that arose while translating a political book.
"The maximum they've tried is a kebab in a Persian restaurant, which is completely different from homemade food," she says of Aussies. "I've had about 1000 students now and I've never ever come across anyone who didn't like it."
The Ramadan fast is usually broken with tea and something sweet, like bamieh (think Iranian churros) and zulbia (like Indian jalebi), both sticky with saffron or rose syrup. Next people eat something warm and liquidy, like halim (meat and wheat porridge) or ash reshteh (noodle and whey soup). Mains can follow and vary depending on where you are in Iran.
"South of Iran, they eat spicy food, but in north of Iran it's less spicy, more herby, because in north of Iran it's very green," explains Hamed.
He was surprised to discover that his cooking class students preferred home-style Iranian food to kebabs and designed the SalamaTea menu accordingly.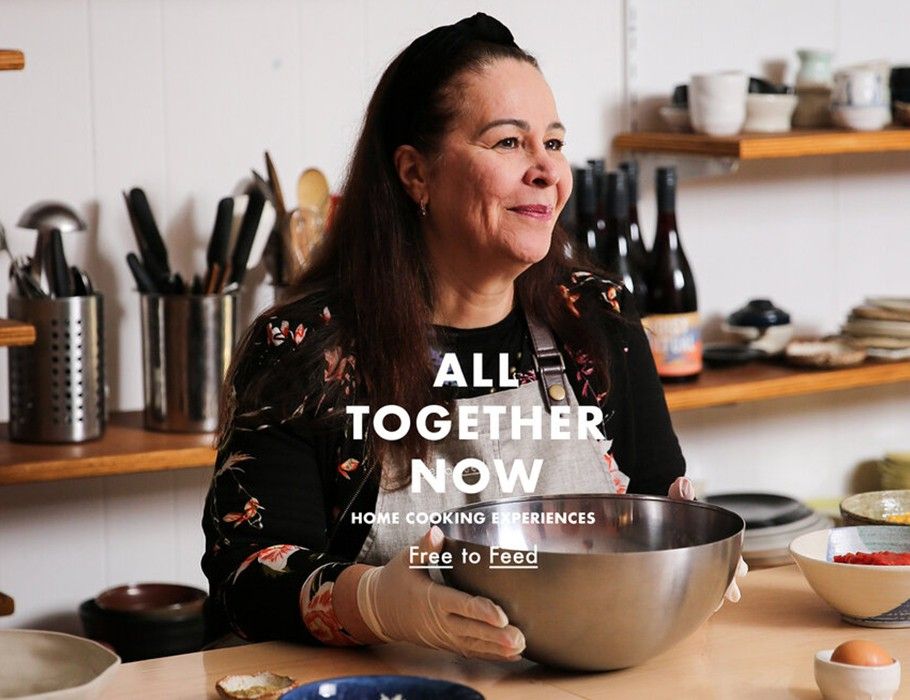 "It's more homemade, like from my mum's taste, my grandmother's dishes… not very restaurant style," he says.
His favourite dish is fesenjan, chicken simmered in pomegranate molasses and walnut paste with nutmeg and saffron. Both Hamed and Mahshid recommend ghormeh sabzi, diced lamb stew cooked with dried lime, fenugreek and other herbs. Hamed adds a dash of rosewater to his, a trick he learned volunteering as a cook at a local mosque to help feed 2000 during Ashura, a Muslim holiday.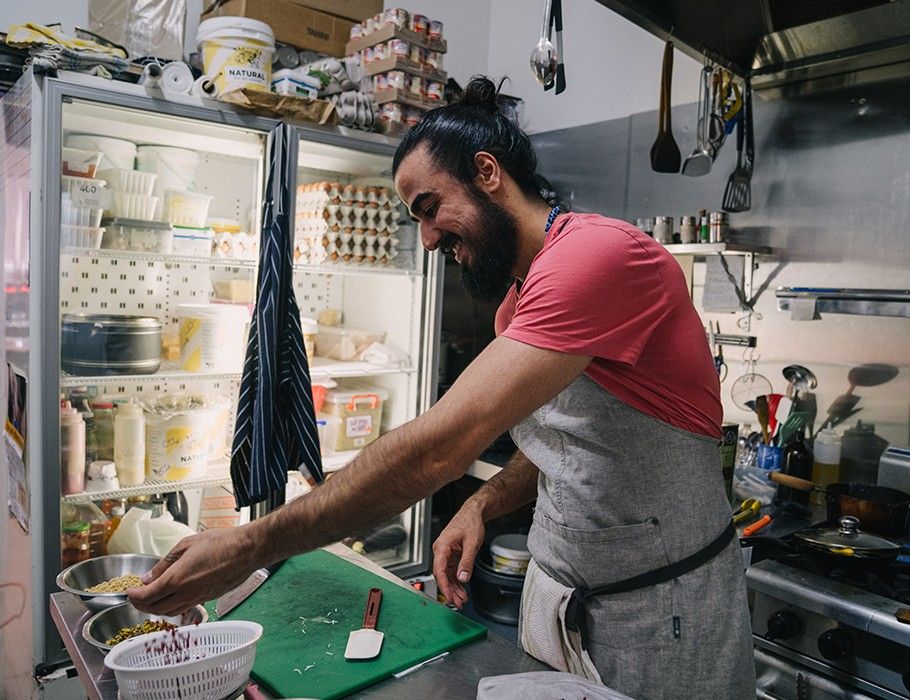 Hamed was inspired to open SamalaTea Restaurant after he struggled finding a job when he arrived in Australia. In 2019, Hamed received a grant to open SalamaTea. Before coronavirus hit he had 11 staff on the books, all refugees and people seeking asylum. Now Hamed has cut back to one worker.
"He doesn't get support from Centrelink. He needs to work and he only knows hospitality, and now cafe and restaurant don't need workers, you cannot find a job. If I stop him as well, he's going to be homeless," says Hamed.
Mahshid balances working with Free to Feed, being employed as a carer and helping to manage a Facebook group that supports 1700-plus people seeking asylum.
"Since I was very little, every time I was stressed I started cooking. It gives me comfort and I'm completely far from everything when I start working with the pans and pots," she says.
Mahshid's Instagram feed is a collage of colourful Iranian dishes. She jokes that her neighbours love it when she's stressed. I ask Mahshid if she celebrates Ramadan. "Right now the religion I really believe is humanity and making the world a better place for other people to live," she says.
Details
- Cafe Sunshine & SalamaTea, 21 Dickson Street, Sunshine, 0401 034 959, hamedspersiankitchen.com
- Cook with Mahshid via Free to Feed. She also offers small, low-key catering if you'd rather buy Iranian food than cook it. Contact her via email or Instagram.
Around the World in 80 Lesser-Known Melbourne Restaurants
FREE food guide when you subscribe.