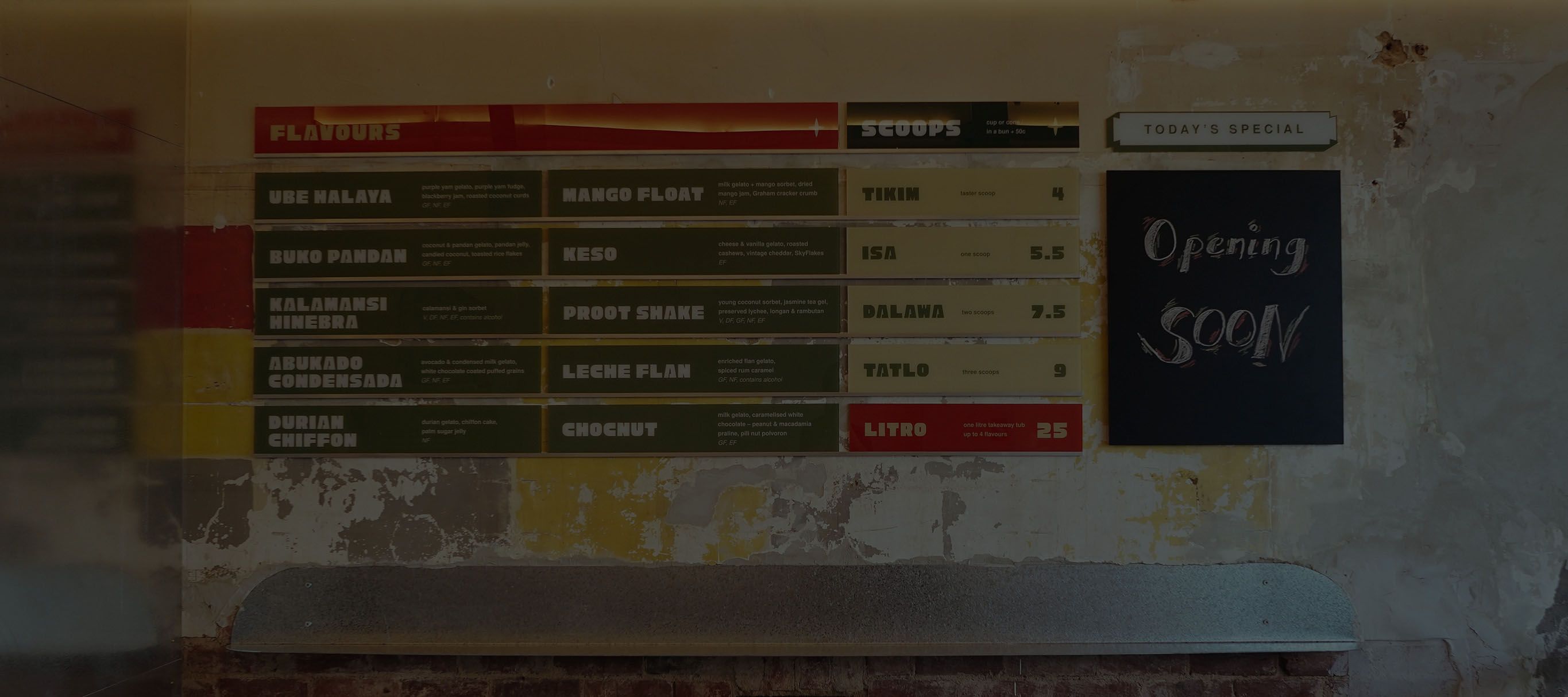 Kariton Sorbetes
Filipino Gelato
The Scoop on Kariton Sorbetes New Filipino Gelato Shop in Footscray
Words by Sofia Levin
Images Christian Moso
The Melbourne fine dining chefs behind Kariton Sorbetes – a lockdown hustle delivering unique gelato inspired by Filipino flavours – have opened a gelato shop in Footscray.
One of the tastiest silver linings to come out of the 2020 Melbourne lockdowns was Kariton Sorbetes, small-batch Filipino gelato freshly churned by fine dining chefs John Rivera and Minh Duong. John still had his sights set on launching a modern Filipino restaurant once the pandemic settled, but two years on, it still hasn't. Instead, he's opening a brick-and-mortar Kariton Sorbetes gelato store this Saturday in Footscray.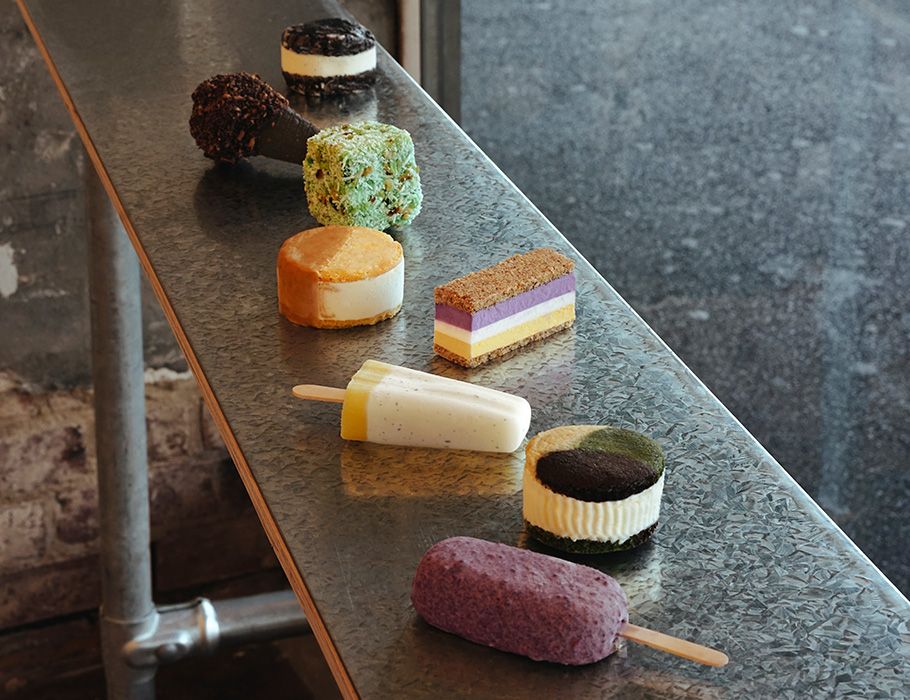 "We were just doing Kariton to get by until we realised that it was quite popular," says John. "As last year progressed, a lot of other things progressed as well; now I have a newborn son. I reflected on a lot of the past years of working a chef and I thought, maybe now is the right time to do something different."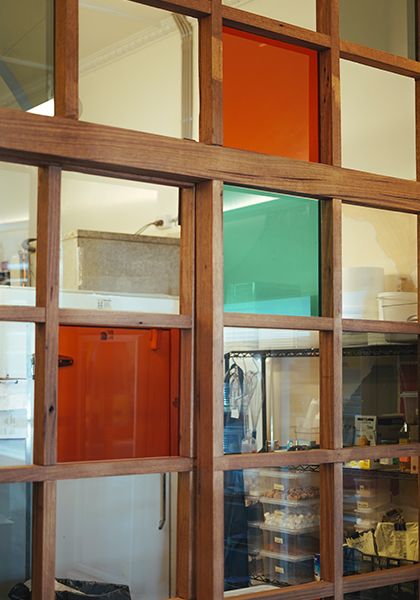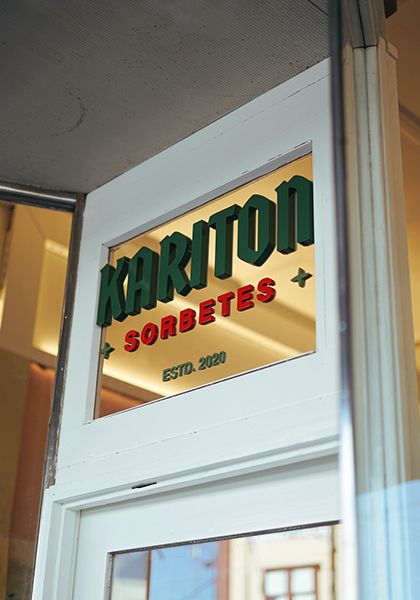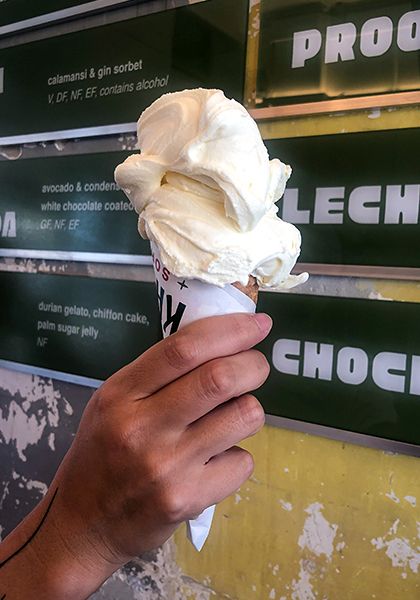 Kartion, which means "cart" in Tagalog, opens on January 22 at noon in Footscray. With the help of a third business partner, Michael Mabuti, Kariton Sorbetes has taken over the site previously occupied by popular local sandwich shop, Romans Original. Architect Stefan Bagnoli designed the shop, combining the standing tables and casual benches of Rome's gelato stores with Filipino-inspired modern decor. Old ancestral homes in the Philippines inspired the stained timber with tinted glass partitions, while the galvanised steel archway is a nod to the country's jeepneys.
"It's a meeting of worlds between classical and contemporary Philippines. We wanted it to feel very South East Asian-Filipino, without being too cliche," says John.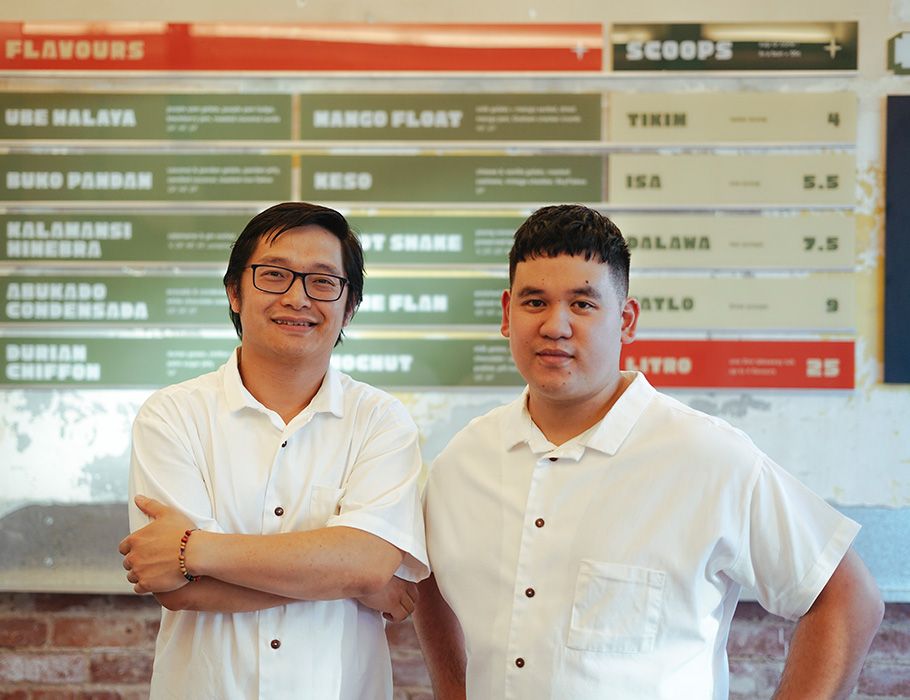 Customers can order one, two or three scoops either in a cup, cone or milk bun from the local Breadtop down the road. All gelato is made in house using Gippsland Jersey milk. There are a dozen flavours available at any one time, including Kariton originals (such as Ube Halaya purple yam gelato with ube jam, preserved blackberry and latik caramelised coconut curds), two rotating weekly specials and two soft serves.
There's a separate grab-and-go section for hand-held ice creams and a display for ice cream cakes. Jars of condiments that pimp the gelati, such as fudges and pralines, are available to buy for home.
"We're able to do some really cool and weird, whacky cheffy things with gelato," says John. "Now we're taking more of a liberty exploring Asia in general: Vietnamese flavours, Chinese flavours, Japanese flavours – you name it."
For opening week, Kariton Sorbetes' gelati specials will be Thrilla in Vanilla, "the ultimate vanilla" made from two strains of Papua New Guinea vanilla bean, and Milo Dinosaur, Milo gelato with malted milk chocolate ganache and green Milo honeycomb, an homage to the Milo tin.
Kariton's take on Taho, a fusion of a Filipino tofu pudding and bubble tea, is one of two opening soft serves. It's made with silken tofu, fresh soy milk gelato, oolong tea brown sugar syrup and chewy tapioca pearls. If you're lucky, you might also score the overflow from the launch party: White Gold & Black Gems, an indulgent white truffle soft serve with foie gras butterscotch and Avruga caviar.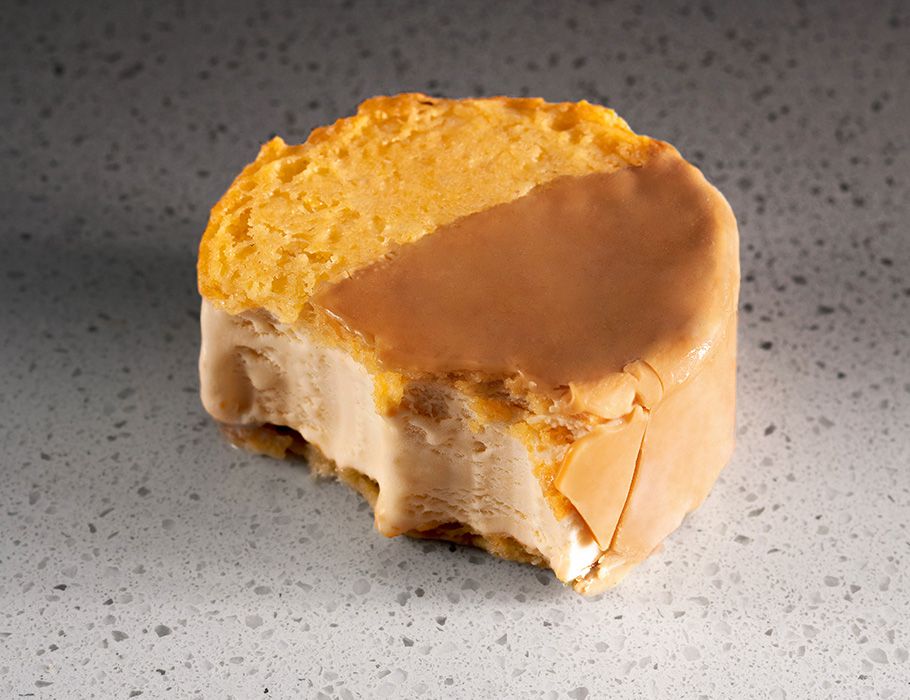 There will also be new hand-held ice creams, a rendition of a Yo-Yo biscuit and the Pinoyreo (a portmanteau of Pinoy and Oreo) made with black chocolate crinkle cookie and vanilla gelato.
"We're hoping people can walk in here and really feel like a kids again," says John.
With John and Minh's chef backgrounds, there are already more products in the works. Footscray can look forward to sarsaparilla and iced longan slushies, ice cream waffles and a cold brew botanical tea range made in collaboration with another small Footscray business, Meadow Brew.
The world has been saying that Filipino food will be the next big thing since 2017. But this year, Seasoned Traveller has predicted that the itik-mga (ducks) are finally in a row, and John agrees.
"People have been saying that since Anthony Bourdain was alive, but I definitely think 2022 is the year where people start to take notice that Filipino is within the mainstream," he says.
"With my generation of entrepreneurs, chefs and food and beverage people alike, now we're starting to branch off on our own, and we're doing it in suburbs that aren't predominately Filipino."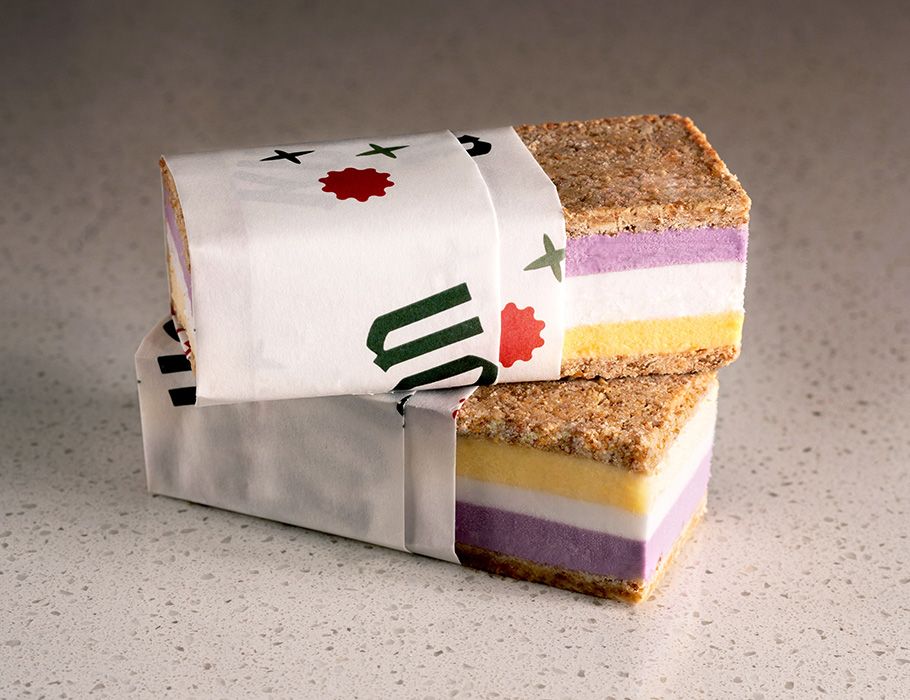 Kariton Sorbetes has further plans for expansion, not only setting their sights on opening more stores in Melbourne and Sydney, but setting up the business with a digital social component, where some proceeds can go directly to initiatives in the Philippines, such as building schools and supporting farmers, in the near future.
"We want to build Kariton into something that doesn't just nourish people here, but nourishes people elsewhere," says John.
Details
Kariton Sorbetes opens on Saturday January 22 at 50 Leeds Street, Footscray.
Opening hours: Wednesday & Thursday from 2-9pm, Friday from 2-10pm, Saturday from noon-10pm and Sunday from noon-9pm.
Around the World in 80 Lesser-Known Melbourne Restaurants
FREE food guide when you subscribe.