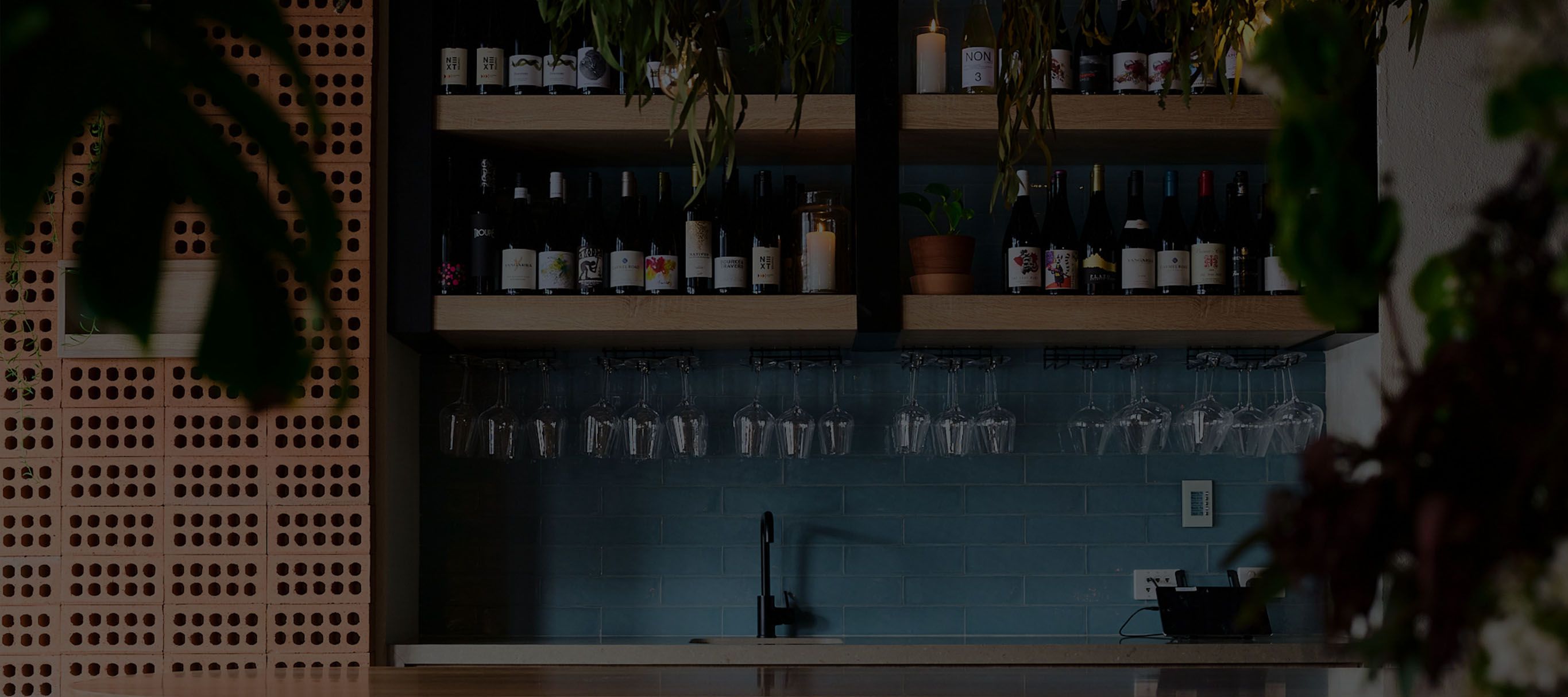 Nazar Wine Bar
Kew, Melbourne
FIRST TASTE: "We literally flipped a coin" – Nazar Turkish restaurant nearly didn't exist
Words by Sofia Levin
Images by Sofia Levin & Tom Roger
Nazar, Melbourne's new Turkish restaurant in Kew, was a coin toss away from being Colombian. Instead, fine-dining chef Ayhan Erkoc is turning Turkish classics into modern dishes made to be matched with wine.
When Turkish chef Ayhan Erkoc opened Cotham Dining with Colombian business partner, Federico Perez Lopez, in February 2022, the pair hadn't yet considered turning the front function space into another restaurant.
Both experienced chefs with strong cultural ties, they figured their best shot was to cook a contemporary version of the food they grew up with.
"We literally flipped a coin to decide if it was going to be Turkish or Colombian," says Ayhan. "We thought either concept would work and said there would be no hard feelings on which way it goes."
The coin was tossed in Ayhan's favour, and Nazar, named after the Turkish evil eye, opened in October in the old Hellenic Republic site in Kew, just five kilometres east of Melbourne city.
Other than the commissioned artwork of an evil eye on the back wall, which was actually made in Brazil, you'd never know that Nazar is a Turkish restaurant and wine bar. Arrangements of dried eucalyptus leaves hang from the industrial ceiling, filling the elongated space with the subtle scent of Australia. Beyond a communal timber table decorated with native blooms, guests sit at the narrow bar surrounded by wooden slats and in the window – ideal seats for nibbling Turkish-inspired snacks paired with indigenous Turkish wines and boutique drops from small Australia producers.
"If we kept it looking like a classical Turkish restaurant with multi-coloured rugs and cushions, then it's harder to say we're modern," says Ayhan.
Ayhan has been a chef for more than two decades, but this is his first time cooking Turkish food for others professionally. He's spent most of his career in fine dining, working at Pier Dining and Marque in Sydney, completing a stage at Noma in Copenhagen and winning multiple awards for his restaurant, Celsius, in his hometown of Adelaide (since closed).
At Nazar, Ayhan leans into his fine-dining experience and serves his interpretation of classic, Turkish dishes. While you might recognise Turkish descriptions on the menu, such as pastirma, you won't recognise them when they land at the table. Pastirma (also called basturma) is traditionally seasoned, air-dried beef, but Ayhan makes his inhouse with duck. It's carefully laid over a disk of brittle brik pastry spread with rich duck liver parfait. The deep, aged caramel notes come courtesy of black garlic.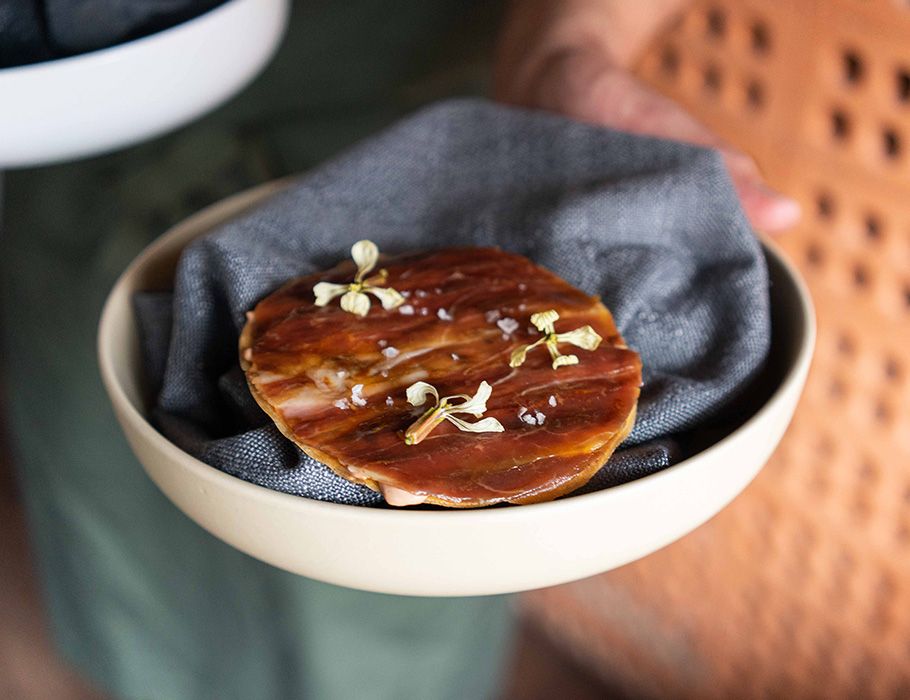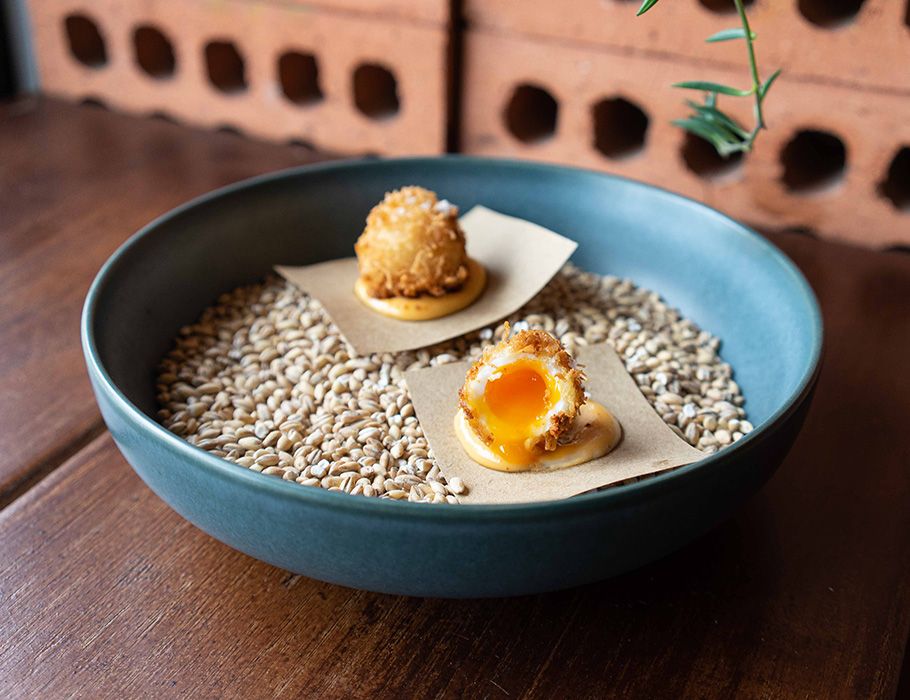 Modern Turkish food is slowly becoming more accepted the world over. Perhaps the most telling sign it the Michelin guide debuting in Istanbul the day before Nazar opened. Fifty-three restaurants made the selection, with four restaurants awarded one star and a single restaurant, TURK Fatih Tutak, crowned with two. On home soil, Ayhan praises chef and owner of Tulum restaurant, Coskun Uysal, for paving the way for modern Turkish food in Melbourne.
"The younger generation of Turks are a lot more willing to accept that the food can evolve. The older generation, like my dad? Not a chance," says Ayhan.
Ayhan's parents moved to South Australia from a small village in Çorum, located on the Middle Eastern side of Turkey about an hour from Ankara, around 50 years ago. They ran a produce farm, since taken over by Ayhan's brother, which continues to supply restaurants with fruit and vegetables. Ayhan's father, formerly a chef in Turkey, doesn't believe his son is cooking Turkish cuisine.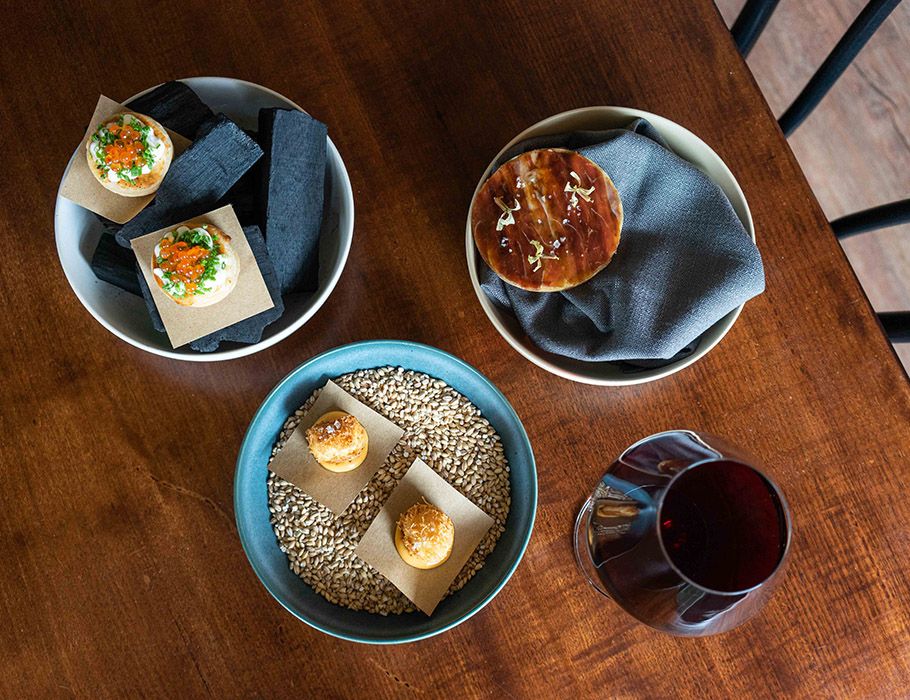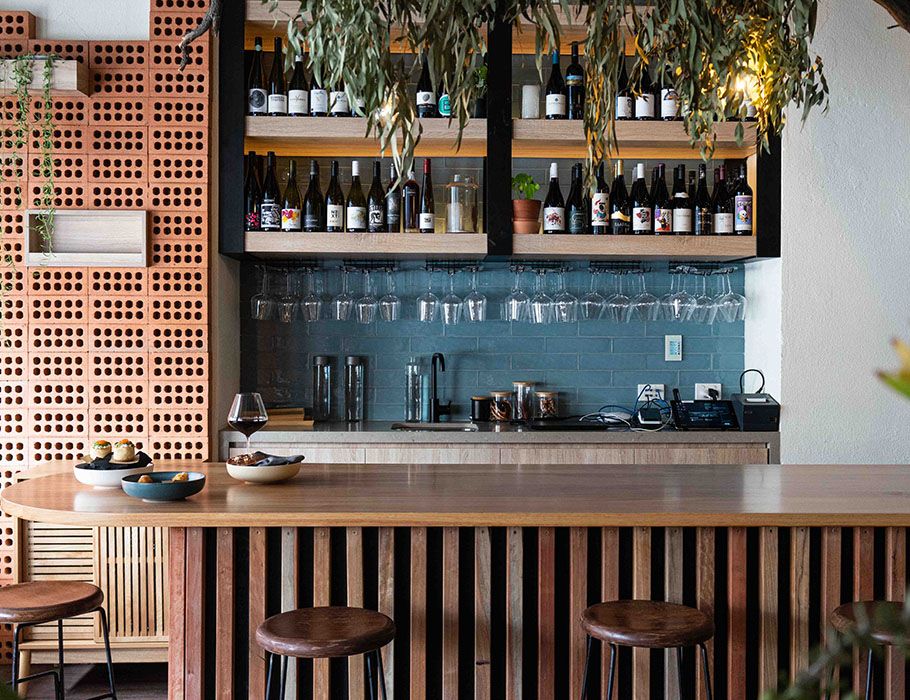 "He still says the food I cook is not real food. It doesn't matter how many awards I win or what I do, if I do it modern, he says it's not how we do it. He just refuses to accept that food can evolve," says Ayhan.
He's a steadfast believer that food evolves over time, but acknowledges that some cultures' cuisines have developed faster than others. And he has a theory as to why.
"Food in some cultures takes longer to evolve because it is so good to begin with, people don't want to let it go. So the western cultures' food evolved quite quickly because…" he stops himself and starts laughing.
Cuisine dating back to the Ottoman Empire was never cooked for critics or to win awards. It was served to satisfy sultans and satiate the impoverished. So what does Turkish food look and taste like at a wine bar hoping for hats in the Good Food Guide?
"It's still very accessible, but it is very modern," says Ayhan.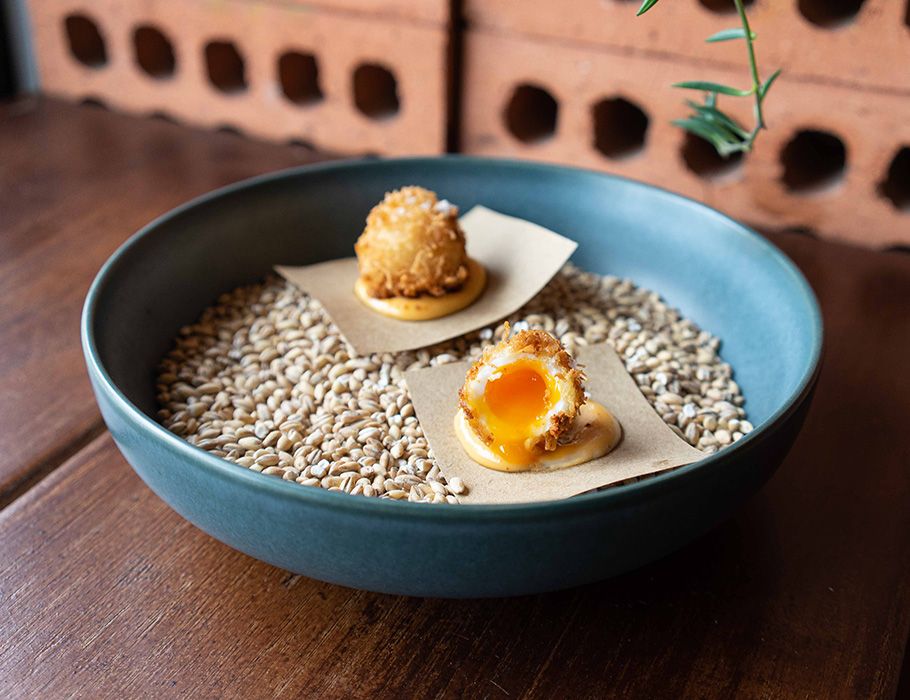 He references his take on sujuk (sausage) and eggs, a typical Turkish breakfast dish. The kitchen takes two quail eggs, coats them in kadaif (aka angel hair) pastry, fries them until crisp on the outside while retaining an oozy yolk, and then coats them in sujuk powder. They're served with sujuk aioli. Eating with your hands is encouraged.
There's also a play on akitma, a type of aerated pancake Ayhan's mum used to make for breakfast that she served thick and buttery. At Nazar, they're tall, mini crumpets topped with cod roe and salmon caviar.

There are kebabs, too – though not as you know them. Venison is skewered onto salt bush with Baharat (a Middle Eastern spice mix) cream and the vegetarian version sees beetroot on rosemary sprigs with labneh and labneh powder.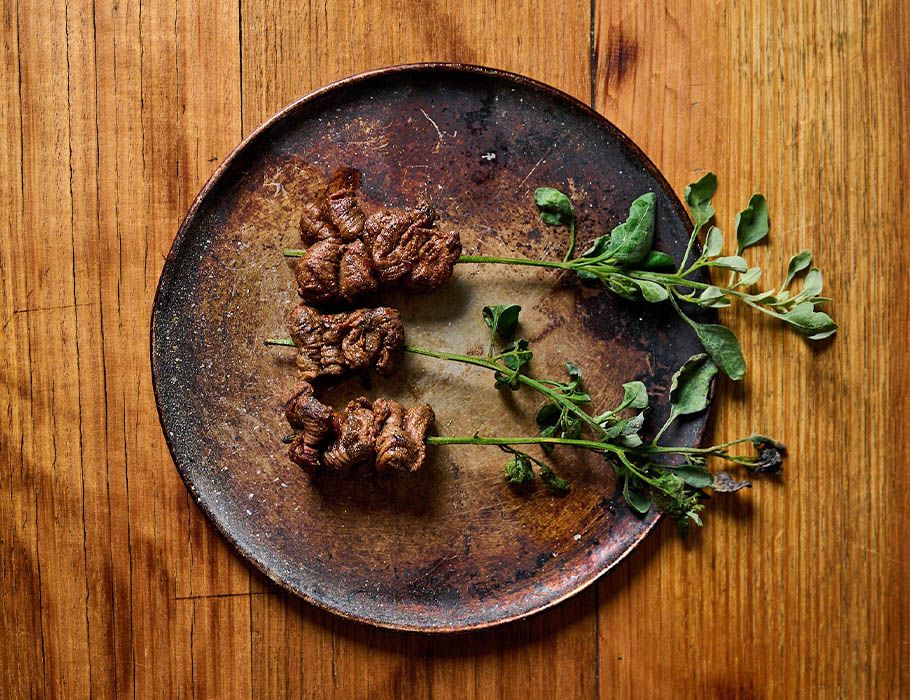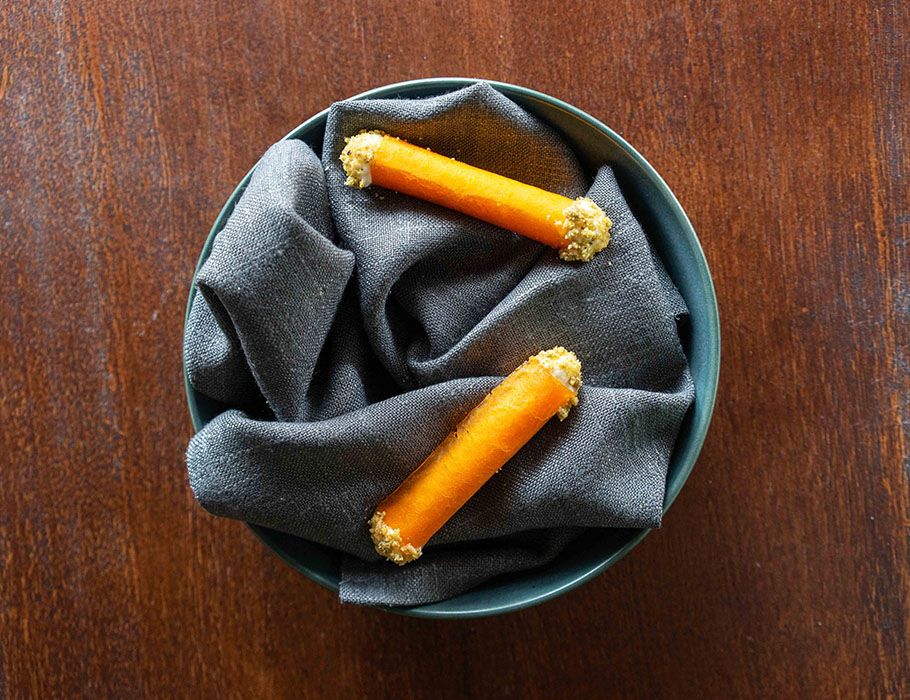 For dessert, kabak tatlisi (traditionally candied pumpkin with tahini and pistachios) is a thin, brittle tube of sweet pumpkin piped with yoghurt and candied lemon mousse that's dipped into crushed pistachio nuts.

"If people have no concept of Turkish cuisine and they come in and they like it – fantastic. If they are Turks and come in with an open mind and go, wow, our cuisine can change and still taste like the original, then that's even better," says Ayhan. "We just want people to enjoy the food. And if we open a third venue, it's one hundred per cent going to be Colombian."
Around the World in 80 Lesser-Known Melbourne Restaurants
FREE food guide when you subscribe.