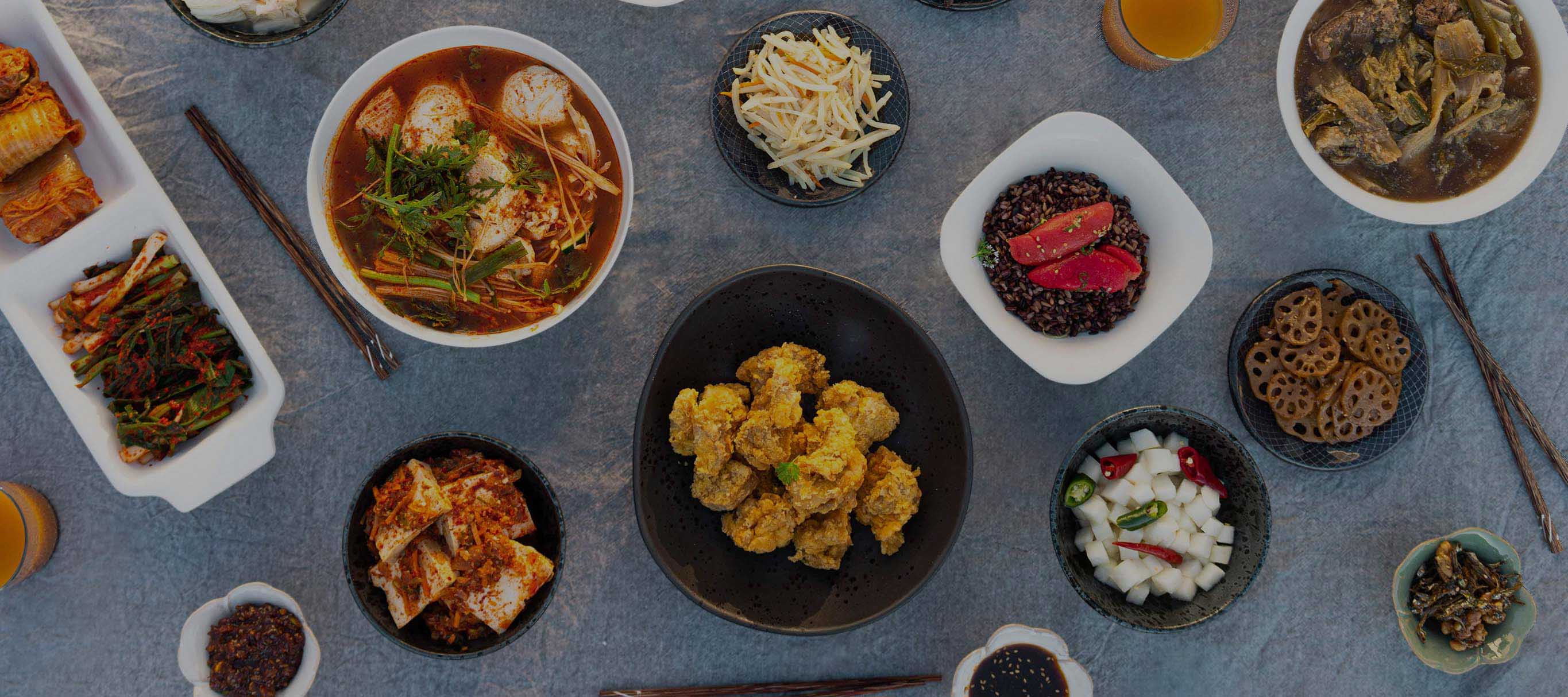 Mumchan brings Korean banchan to Melbourne
Words & Images by Sofia Levin
Mumchan owner Alum Choi Alum Choi is shares the art of banchan with Melbourne, inspired by her mother's recipes and chef-husband's bottomless stomach.
Alum Choi managed Korean restaurants in Melbourne's CBD for a decade before going out on her own. She met her husband, chef Taejoon Lee, and they bought a sushi shop in the city. After about a year, the couple decided to scrap sushi and show Melbourne that there's more to their cuisine than fried chicken, bibimbap and Korean BBQ. Besides, Alum was overwhelmed with the amount Taejoon ate and needed a solution, stat.
"I was just newly wed and didn't realise how much food husbands eat. Korean husbands, they need a different dish every night," she says. "I found that very inconvenient, so I thought of this as a business idea, and that's how we started."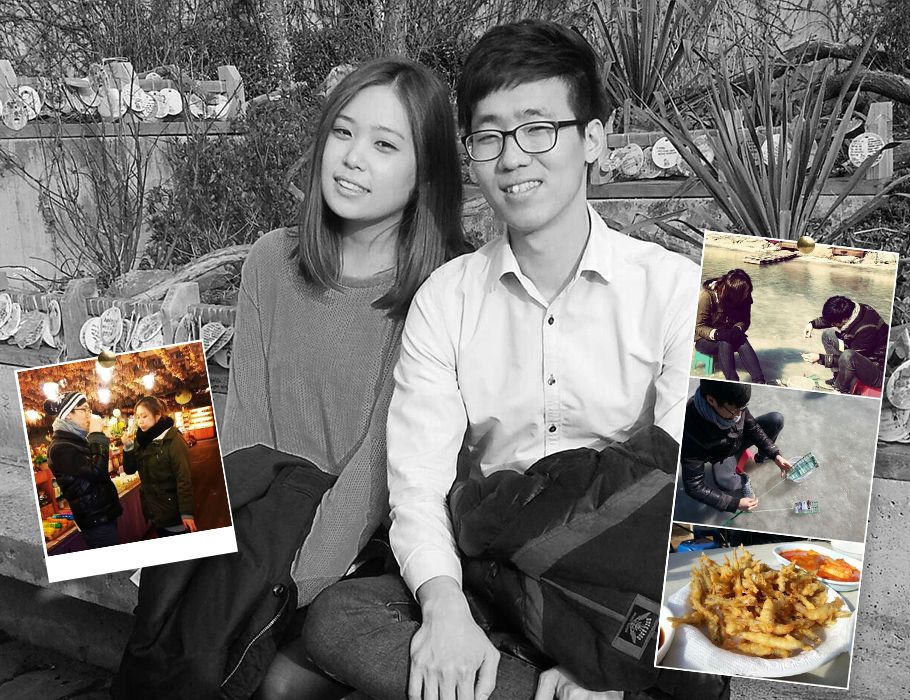 The takeaway sushi shop became Mumchan in 2019, backed by a larger kitchen and dining space for 20 in Laverton. Alum runs the business with Taejoon and mother, supported by a team that makes banchan (Korean side dishes) each morning. Before opening, the couple spent six months in South Korea getting Korean food accreditations and door knocking, working for free at restaurants to learn the tricks of the banchan trade.
Mumchan offers anywhere between 60 and 85 banchan daily, along with traditional soups, stews, stir-fries, namul (seasoned vegetables) and more familiar dishes. It's all prepared at the Laverton restaurant and can be delivered across Melbourne, thanks to a slick service perfected during COVID lockdown.
The old sushi shop on Little Bourke Street near Hardware Lane also offers kimbap (or gimbap). It's likened to Korean sushi, though the similarities stop at seaweed and rice. Some believe kimbap was born from Japan's occupation of Korea, but Koreans have eaten bap (cooked rice) and banchan in gim (seaweed) since the 1300s.
The rice is seasoned with sesame oil instead of rice vinegar and the fillings can include any combination of cheese, kimchi, odeng (fish cake), marinated beef, luncheon meat, tinned tuna, egg and pickled vegetables.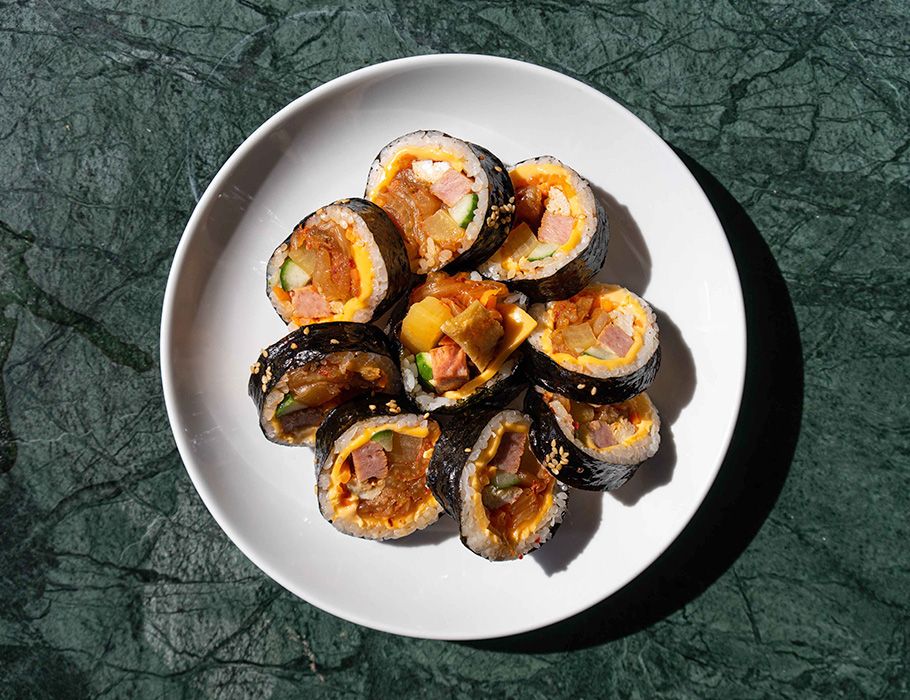 "I remember taking kimbap to school for lunch once, and none of the kids had seen food with seaweed on it before. The teachers didn't know what it was, either. I got so teased and I started crying," says Alum.
Alum was four years old when she moved from Ssangmun-dong in Seoul to Melbourne. Her mum would cook her father and grandparents at least seven banchan for every meal, as they were only accustomed to eating Korean food.
"Everything had to be very, very Korean and back then you couldn't buy kimchi in the shops. That only happened, like, 10 years ago. The only way was to make it," says Alum. "On Korean tables you need soup, you need kimchi, you need meat and you need rice or noodles. I didn't realise how much work and effort into it."
Now in her early thirties, Alum is surrounded by jars of kimchi when she walks down supermarket aisles. But as she points out, kimchi is so much more than just cabbage.
"We do a lot of different kimchis. Sometimes we do coriander, we use nashi pears – it's interesting to see what is sold in supermarkets, they're more like sauerkraut."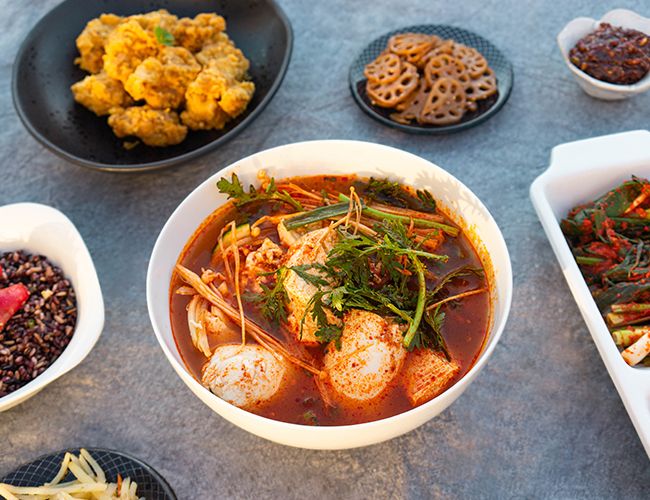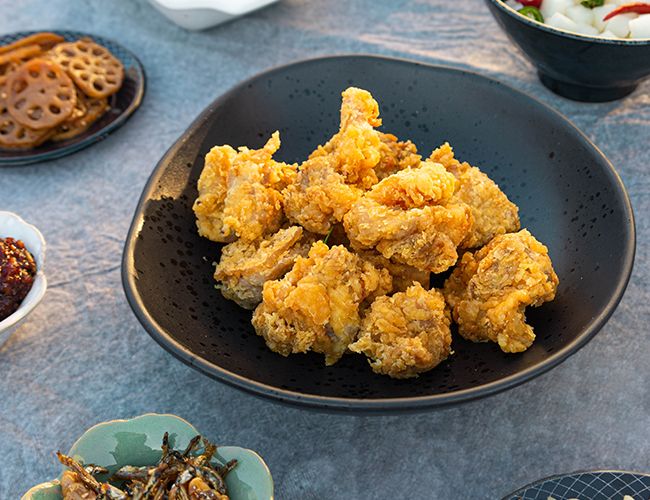 Whether she realises it or not, Alum has taken on the ambitious task of pleasing both Korean customers who "miss their mum's cooking" and broadening the minds of curious, non-Korean eaters.
People are increasingly ordering banchan and manul made from Korean mountain vegetables picked during spring and harder-to-find items like jeot, a category of salted and preserved seafood dishes. Take for example myeongran-jeot, salted sacks of pollock roe; the marinated, minuscule eggs are naturally packaged within a pink membrane, but Alum recommends first timers mix the eggs through steamed rice and serve with mayonnaise, sliced avocado and a fried egg.
"Those kind of things I hesitate to put in the set menus," admits Alum, referring to weekly delivery packs. "I usually find people who are not Korean and enjoy the food have usually been to Korean and know what they are looking for."
At the other end of the scale, Mumchan's newest offering is special postpartum jook porridges (think Korean congee), following requests from new and expecting Korean mothers.
"Korean restaurants use a lot of MSG and preservatives and we want to stay away from that. We want to make healthy, nutritious food you can trust – like what your mum would make you if you were sick or pregnant," says Alum.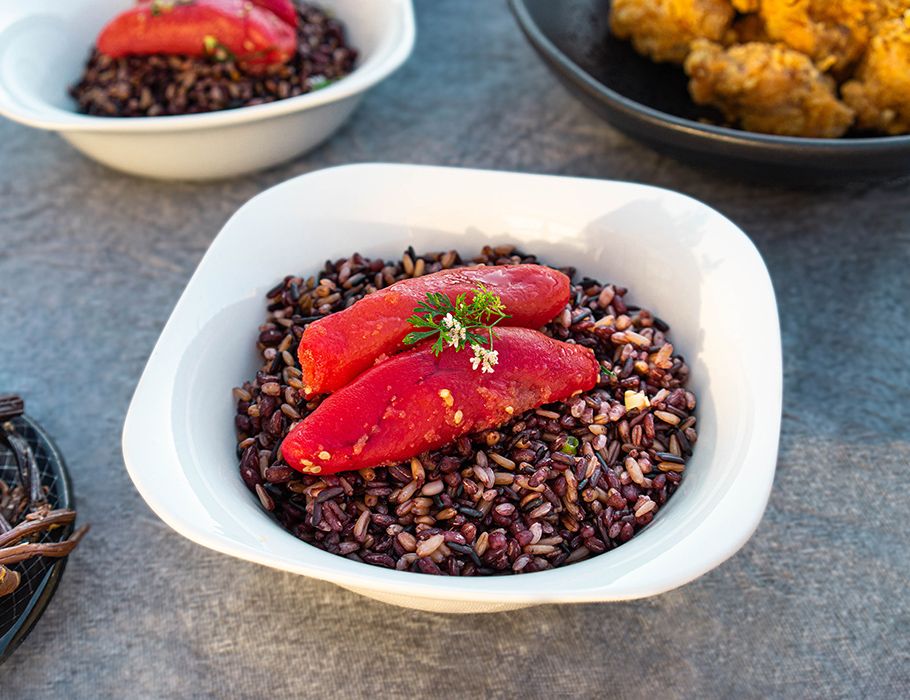 The weekly meal set delivery is a great place to start if you can't make it to Laverton. It supposedly serves one couple two to three meals, but add rice and it's more like four. My last one contained two soups (galbi ugeoji guk, a soybean-based beef short rib and cabbage soup and soon doo bu, supple tofu squares and pork belly slices in a garlicky, gochugaru chilli broth); fried chicken with garlic soy sauce and pickled radish; and a selection of banchan (blanched and stir-fried julienned potato, a lightly fermented white cabbage kimchi and dried anchovies and walnuts in sticky honey-soy dressing).
I also love the flower-like lotus root slices in sweet soy and godeungeo kimchi jjim, braised mackerel fillets wrapped in cabbage kimchi. If it tastes like someone else's home, that's because it is – Alum named Mumchan after the fact she uses many of her mother's recipes, as well as its homophone ("mahm" and "chan" mean "heart" and "full" in Korean). It's a beautiful sentiment, given that Alum says most people didn't know where Korea was when she first arrived in Melbourne.
"It's only really since 2002 when the World Cup was held in Korea," she says. "A lot has changed since then. There's a lot more awareness and embracing of food and cultures, and I love Melbourne for that."
Details
1B Triholm Avenue, Laverton
395 Little Bourke Street, Melbourne
Around the World in 80 Lesser-Known Melbourne Restaurants
FREE food guide when you subscribe.