Back of House:
Mongkok Teahouse
Mongkok is a boozy Melbourne version of a Hong Kong teahouse
Words & images by Sofia Levin
At Mongkok Teahouse, a fine-dining chef is reimagining Hong Kong's cha chaan teng cafes in the unlikely suburb of Camberwell.
"Fusion" is a dirty word when it comes to food. While many dishes feel forced (cue sushi tacos), other cuisines come together to form something unified. Enter the Hong Kongese cha chaan teng, literally "tea restaurant".
"When Hong Kong was a British colony, the Hong Kongese people wanted to eat like the British but couldn't afford it, so they came up with their own version of Western food," explains Jack Tsai, head chef at Mongkok Teahouse.
Other than a four-year Japanese occupation during the 1940s, Hong Kong was under British rule between 1841 and 1997. It's why every cha chaan teng serves thick toast doused in condensed milk, and eggy breakfast sets with ham sandwiches and milk tea.
At Mongkok Teahouse in Melbourne's inner eastern suburb of Camberwell, Jack takes his Asian heritage and fine-dining experience (he's worked at New York's Eleven Madison Park and at Lee Ho fook and Attica in Melbourne) to create a modern cha chaan teng-inspired menu.
"Culture is a very important aspect in the way that we cook and eat. The beauty of having all these cultures mixed together is that people can come up with new ideas, because they see so many different ways of preparing and serving food," says Jack.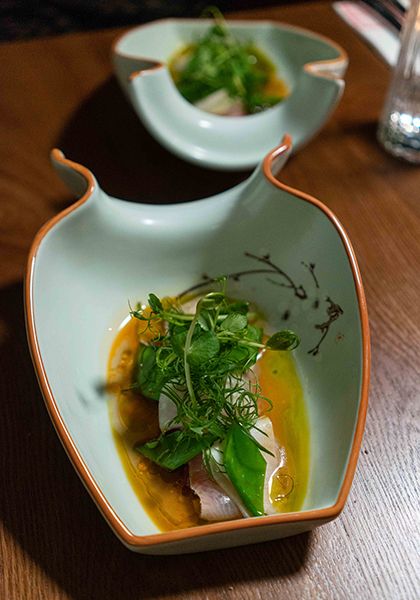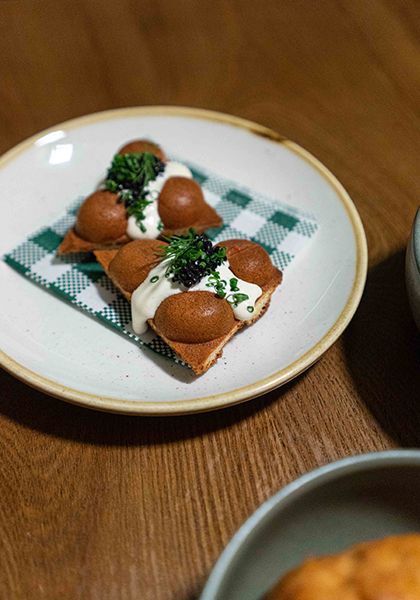 For brunch, that translates to bubble waffles with black pudding or milk tea parfait, and avocado prawn toast with sweet chilli jam. Being Melbourne, there's also a bottomless brunch, which includes a breakfast dish and bottomless cocktails for $55 per head.
Come dinner, most tables start with pineapple buns, a cha chaan teng classic, made from a sourdough starter and buttermilk and served with char siu (roast pork) butter and pork floss. Drunken kingfish sashimi with pickled kohlrabi and snow pea shoots is presented in a half vase-shaped bowl, while a prawn-toast-scotch-egg hybrid is a must-try. The signature dish is Jack's honey-roasted duck, which is dry aged for a week in a dedicated fridge.
"Our duck is one of my favourites," says Jack. "I've cooked a million ducks now, but every time I cut into it, just the crunch going through the skin gets me excited."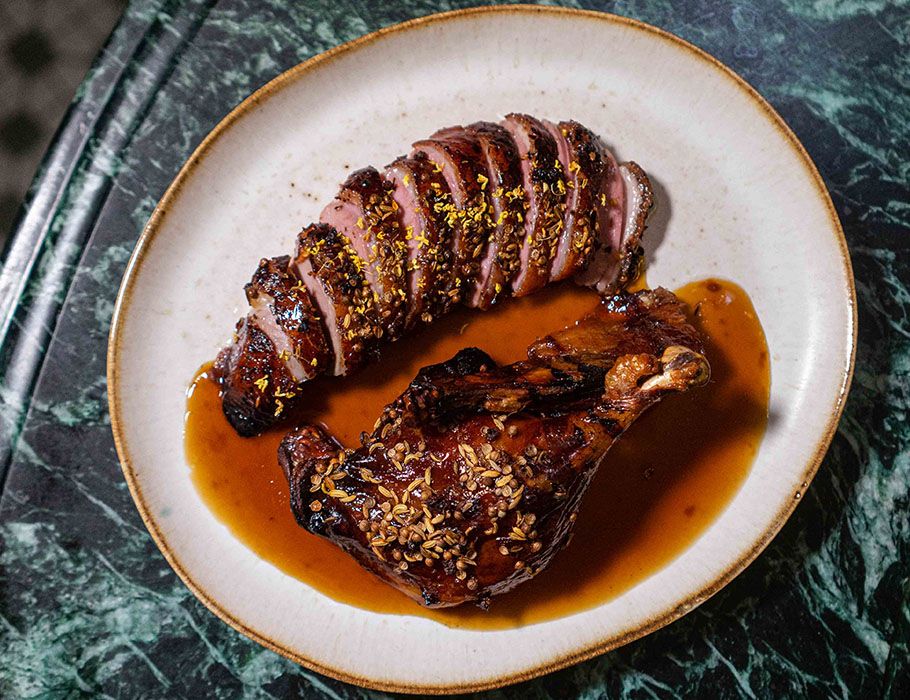 Mongkok Teahouse is as much a bar as it is a restaurant. Co-owner and mixologist Jack Lin specialises in theatrical cocktails. There's an old fashioned made with truffle oil-washed bourbon, the result of a winter black truffle delivery the same week Melbourne went into one of its 2021 lockdowns. Van Gogh's Sweet Dream is the crowd favourite, shaken with gin, elderflower liqueur, lemon juice, passionfruit, absinthe and eggwhite. It's garnished with a twig of baby's breath and encased beneath a smoke-filled cloche.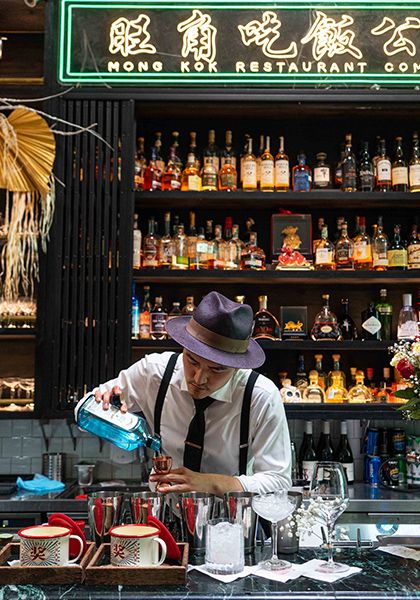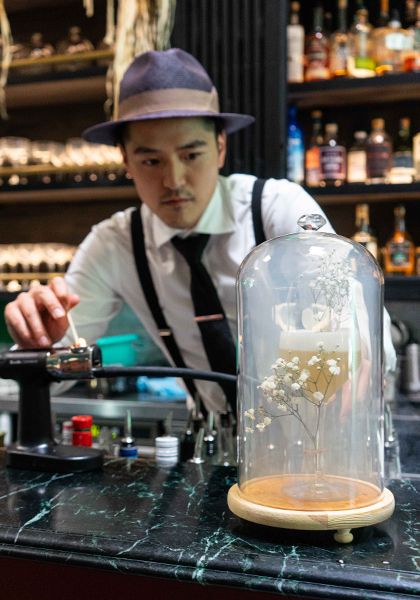 "We still get a lot of clients that come in expecting the traditional food, but we're trying to up the game a little bit and hopefully attract more people to come through our doors," says Jack. "Tradition is one thing but eventually all these different fusion cuisines will become a new tradition of it's own."
Details
734 Burke Road, Camberwell
mongkoktearoom.com.au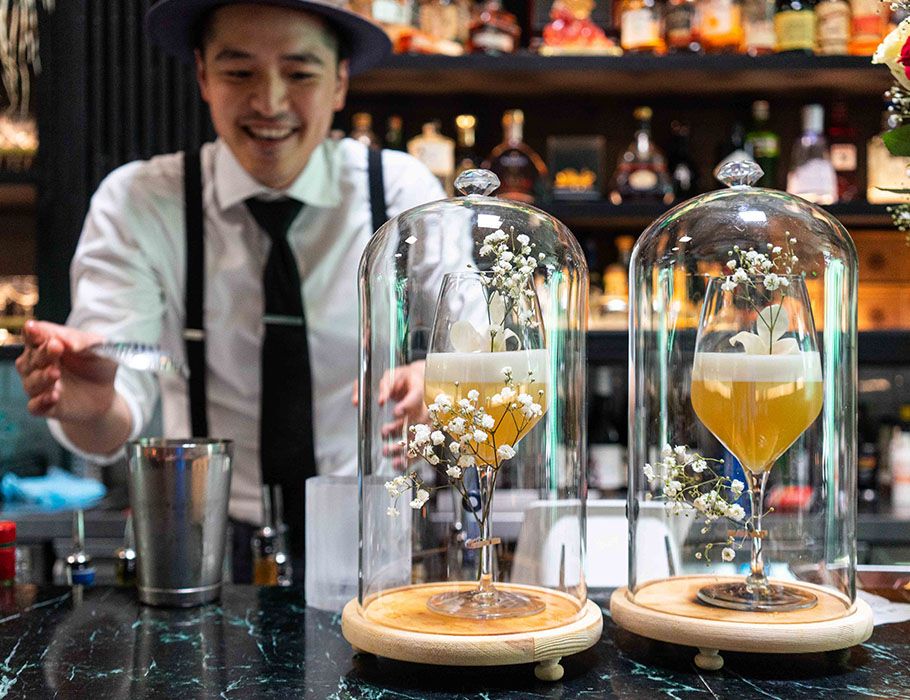 Back of House is a delicious, three-part digital doco-series produced by Seasoned Traveller in partnership with Victoria Together that shares the inspiring stories behind Melbourne's diverse restaurants.
Around the World in 80 Lesser-Known Melbourne Restaurants
FREE food guide when you subscribe.