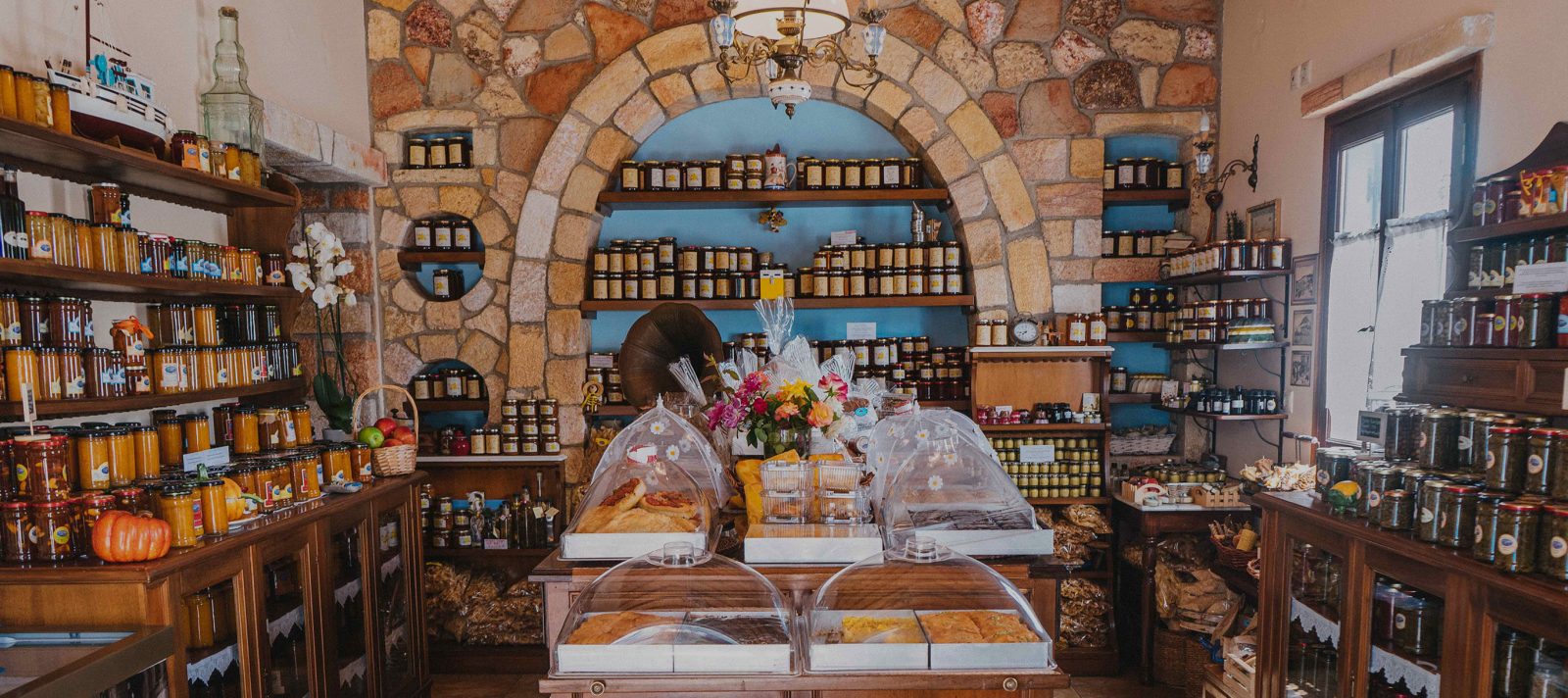 Life-Changing Watermelon Pie
Karpouzopita watermelon pie is reason alone to visit Milos
Words & images by Sofia Levin
This cafe from a family of beekeepers specialises in watermelon pie and is the only place you need to eat breakfast on Milos.
My head's telling me it isn't safe, but my stomach won't let me protest. I'm on the back of a quad bike in Milos, leaning with the landscape around corners in what feels like gale-force winds. My helmeted head turns away from the elements, but even with my human shield driving, I'm whipped by dust and sand. Twenty minutes, I tell myself. Just 20 minutes is all that stands between me and another slice of watermelon pie.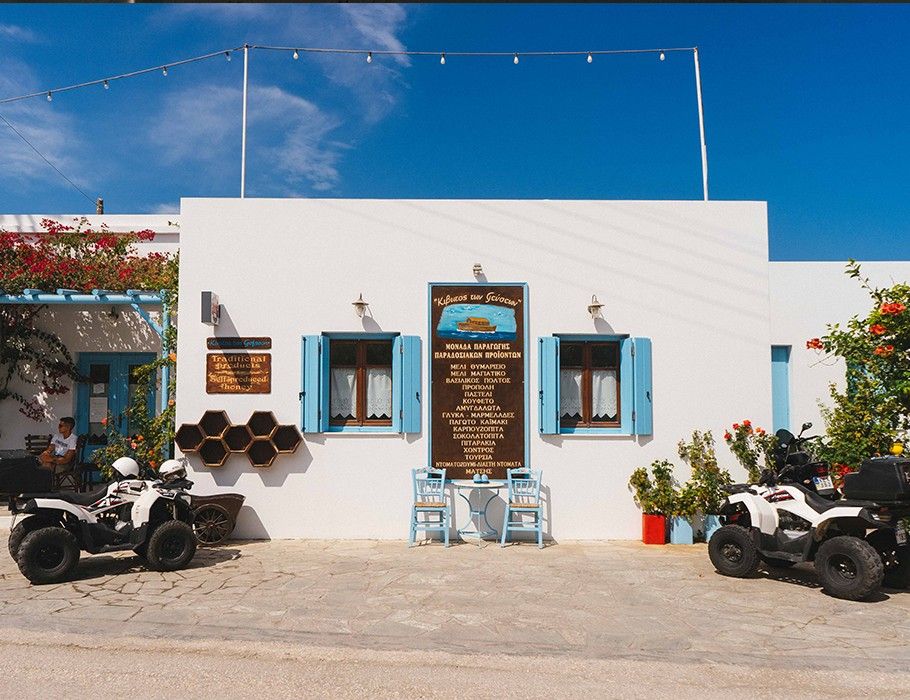 Milos is the southernmost island of the sun-kissed Cyclades, the popular group of Aegean Sea Greek islands that include Mykonos and Santorini. Milos boasts more beaches than any other Cycladic island; fishing villages with colourful doors built into rocks; hills with windmills converted into accommodation and sunset bars that spill into town squares. It's also where the marble Venus de Milo statue was dug up in 1820, now displayed in the Louvre in Paris.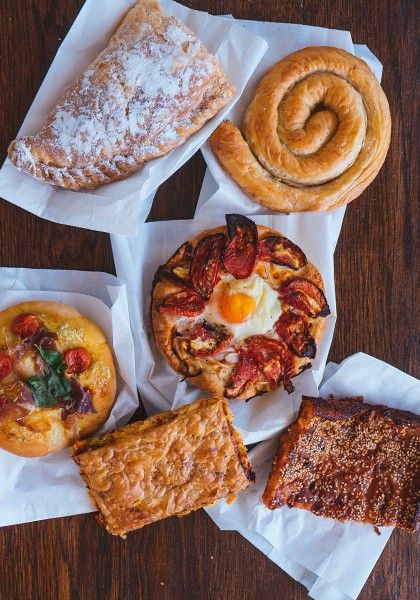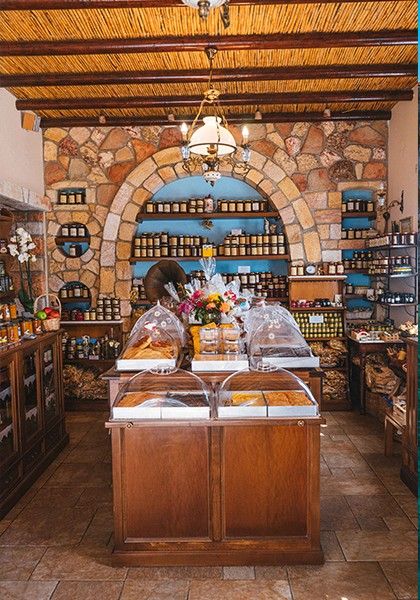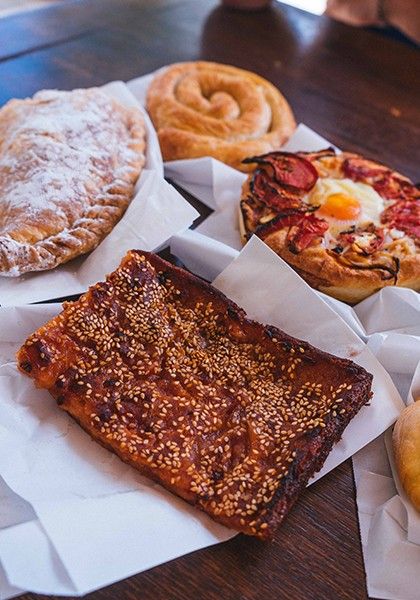 But even without all of that, I'll return just for karpouzopita, the local watermelon pie. I'm not the kind to eat at the same place twice when travelling, should a repeated meal mean missing a new discovery, but I'm on my way to Kivotos ton Gefseon in Pollonia for the third time in as many days. Kivotos ton Gefseon (Ark of Flavours) is a cafe and shop specialising in traditional sweets, pastries and preserves from Milos. Owned by the Filippos Tseronis family, who has produced and sold local honey since 1957, the shop is on the corner as you come into Pollonia. It's a square, white building with powder-blue window shutters and a pergola shaded by fuchsia bougainvillea. Around the side past the empty honeycomb slab is a tree-filled courtyard with manicured roses, where those who have clued on start their day with eggs, fruit and yoghurt or a traditional breakfast of sage tea, local cheese, barley crackers, bread and tomato paste. Later, the handmade pasta fills the space between a beach adventure and afternoon nap.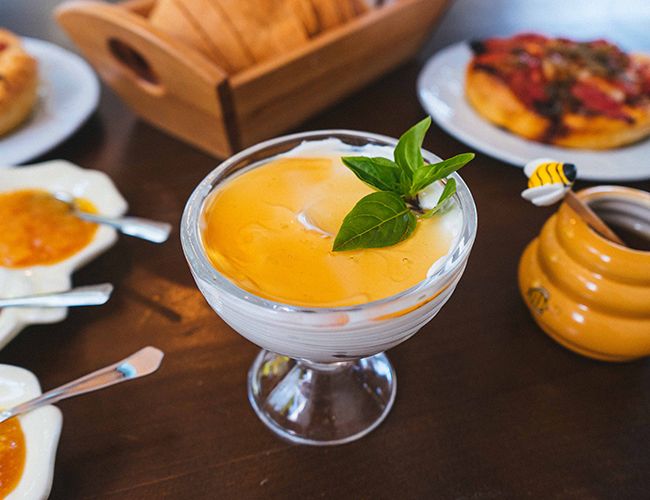 The Kivotos ton Gefseon store is the best spot on Milos to pick up souvenirs if you're a foodie. It's so charming it looks like the manifestation of something from a fairytale. Beneath a ceiling of thatched sticks are timber butler's pantries and shelves stacked with jars of pink and yellow salts, preserved seaweed, honey and pumpkin and almond jams. A central island tempts with pastries and cakes beneath cloches, all baked fresh that morning. I'm standing here when a woman brings a shallow, rectangular baking tin out from the kitchen and places it in front of me. Made with crushed watermelon flesh, thyme honey, cinnamon, flour, sugar, sesame seeds and olive oil, the watermelon pie smells more fruity than cakey. Flattening it down thin before baking results in a moist, cake-like centre with chewy edges and crisp crusts.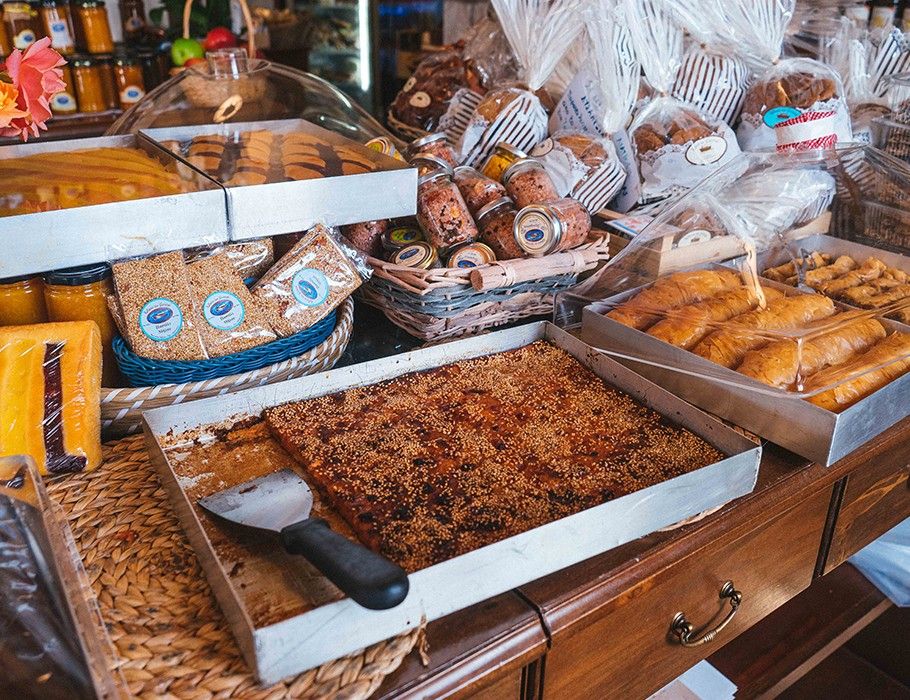 Karpouzopita is part slice and part pudding, but unlike anything else I've tasted. Better yet, it's a bona-fide breakfast dish in Milos. Someone else approaches and starts slicing the watermelon pie into generous squares. I order one to have in with a coffeem and another to take to the beach. Then I throw in some galaktoboureko and a selection of savoury pastries for good measure. It might mean missing a new lunch spot, but you can never have too much watermelon pie in Milos.
Kivotos ton Gefseon, Pollonia 84800, Milos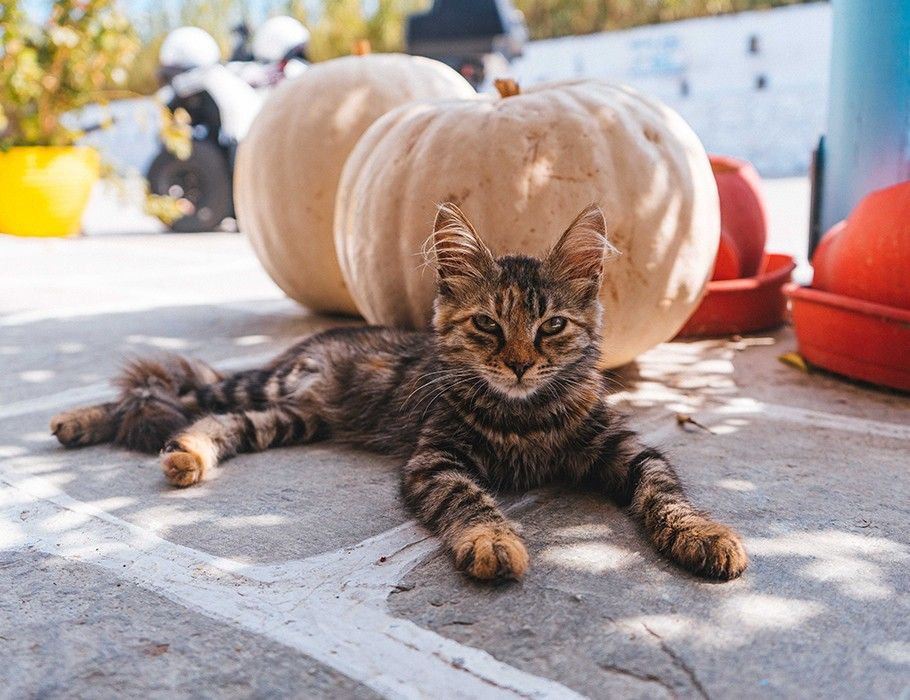 Around the World in 80 Lesser-Known Melbourne Restaurants
FREE food guide when you subscribe.