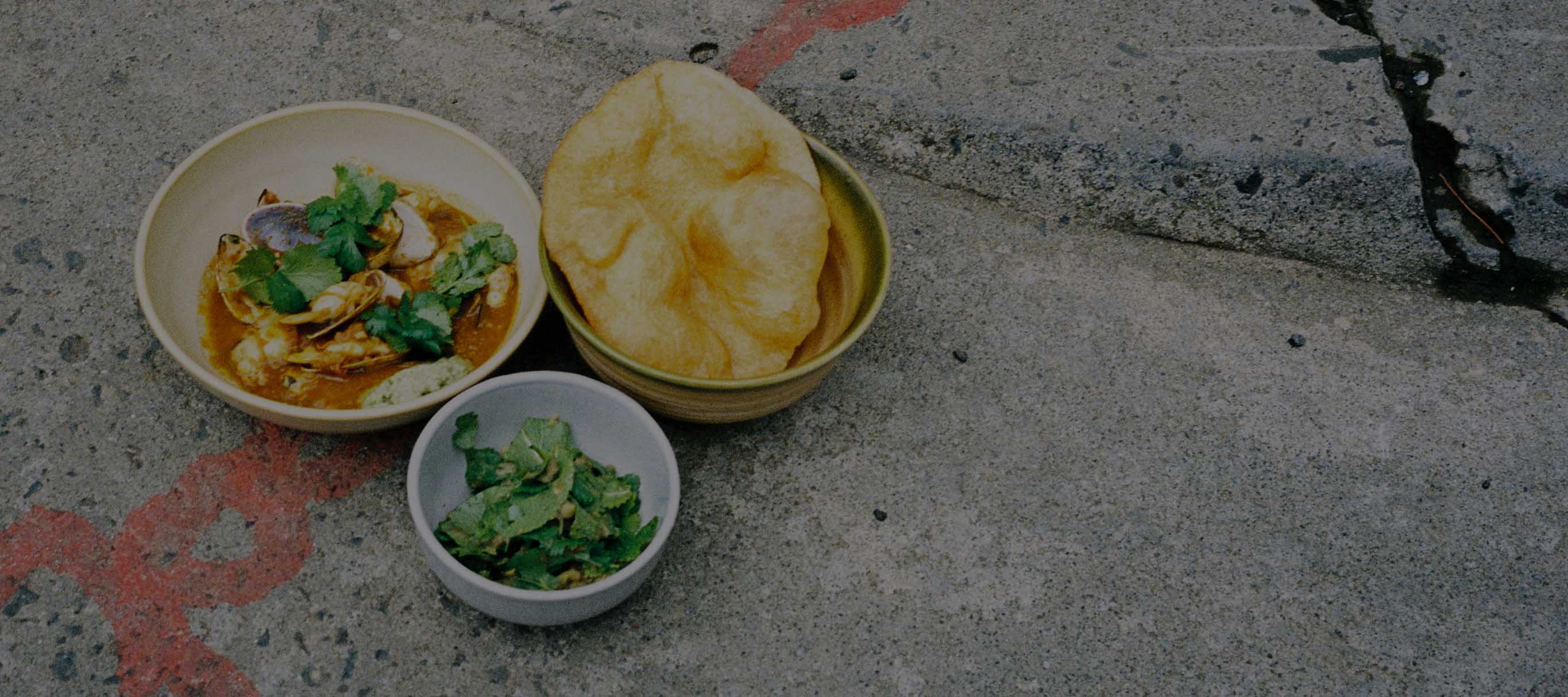 Coming Soon:
Manzé, North Melb
Melbourne is getting a Mauritian Wine Bar
Words by Sofia Levin
Images by Alex Kelaart
Following a series of successful pop-ups, chef Nagesh Seethiah is opening Manzé, Australia's only modern Mauritian restaurant and wine bar. The North Melbourne venue is set to open in spring 2021 and will take inspiration from the Mauritian dishes of his childhood, without being bound by tradition.
"It doesn't matter where you come from. Everyone on the island enjoys each other's food," says Nagesh Seethiah, the next generation of Mauritian chef. "In Mauritius it's very common to go to Chinatown or along the beach for a bowl of dumplings or fish balls."
Nagesh draws on memories like these during his kitchen takeovers, having haphazardly run his Manzé (that's Creole for "Eat") Mauritian pop-up since 2018. Now he's taken over a North Melbourne pizza shop on a more permanent basis. Come spring, he'll open a 25-seat wine bar and restaurant with the same name, serving Mauritian food in an oh-so-Melbourne setting.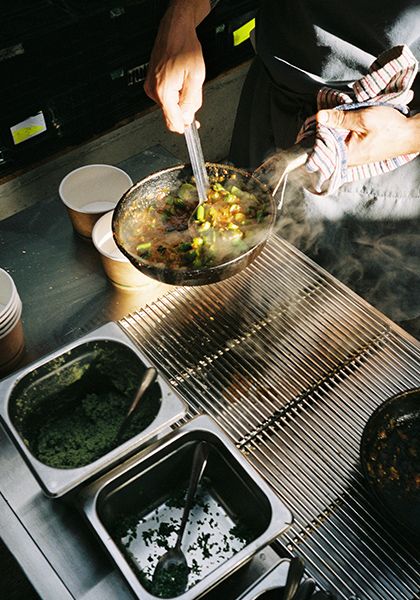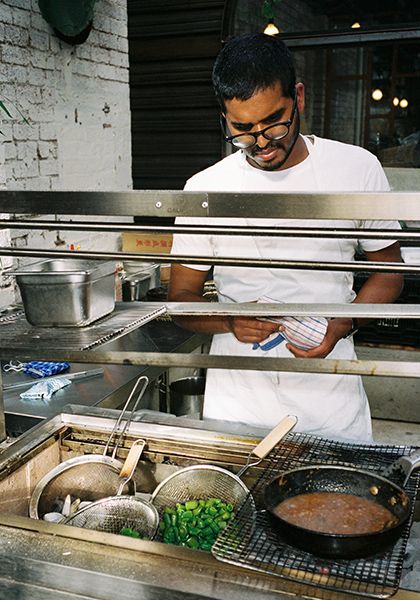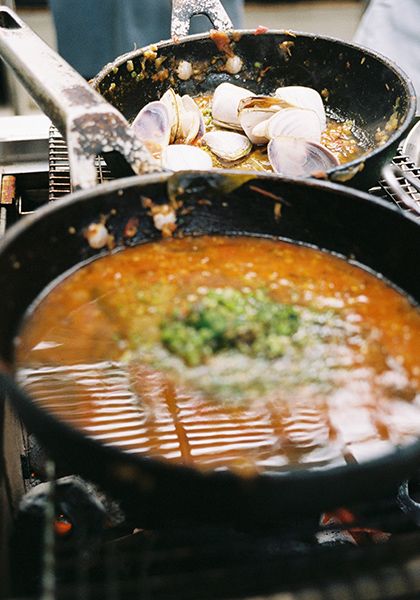 Nagesh immigrated to New Zealand with his parents when he was eight years old. His first taste of working in a kitchen came in Canberra while he was studying art history and law. He never planned to work in restaurants, but when Nagesh's partner landed a job in Melbourne, it was easier for him to find work in a restaurant than a gallery.
While working front of house at Anchovy restaurant in Richmond, Nagesh would cook Mauritian food for staff meals. They were a hit, which prompted him to start the Manzé pop-ups. They'll continue until he opens Manzé wine bar and restaurant (follow his Instagram to find out when).
"Part of doing these pop-ups was to build more of an identity around the kind of restaurant I want to do, because Mauritian food is still very unfamiliar for people," says Nagesh. "When there's actually food on the plate in front of someone, I find it easier to convey what's going on."
Nagesh's family is Indo-Mauritian, the descendants of Indian immigrants. He grew up with South Indian and Sri Lankan flavours at the dinner table combined with tropical ingredients, such as jackfruit and breadfruit. When Manzé opens, the menu will be seasonally driven; so don't expect jackfruit curry during Melbourne winter.
"What I want to do at the restaurant is a wine bar without the Eurocentric food. Instead of olives it will have boiled peanuts. Instead of croquettes I'm going to do taro fritters with hot sauce. Instead of doing a chicken curry as a main, we will make a yoghurt sauce, add saffron and turmeric through it, and put that on a really nice bit of smoked chicken," he says.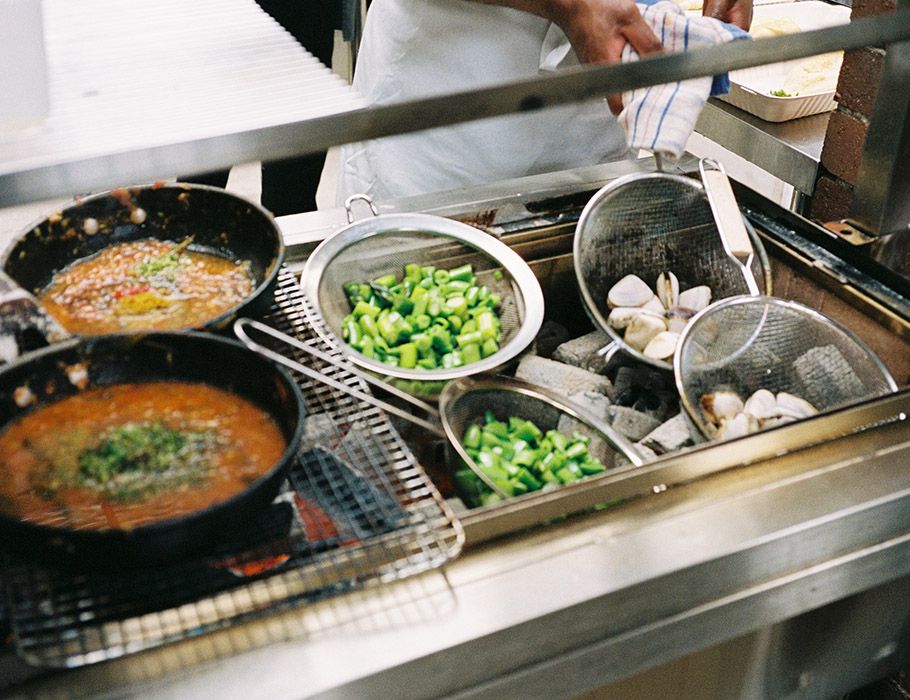 Nagesh is one of few young Mauritian chefs championing the cuisine. He believes it's because Mauritians are more likely to think of their food as something eaten at home, not in a restaurant setting.
"We don't encourage our young people to be cooks, and the ones who do it very much do it as a trade," he says. "We don't take pride in our food; it's just home-cooked food or food that you eat on the street. When I first started doing the pop-ups, it took a lot of convincing for my parents to just come and try it."
These days Nagesh has an ongoing dialogue with his mother about the food she used to eat growing up, which is increasingly diluted as locals become more interested in international cuisines and reality cooking shows.
"It's a really weird thing to experience going back to the place you were born every five years and remembering things that are no longer the same," he says. "But the food is always the one thing that stays the same."
He'll see you at the bar in North Melbourne. Save a spot beside his mum.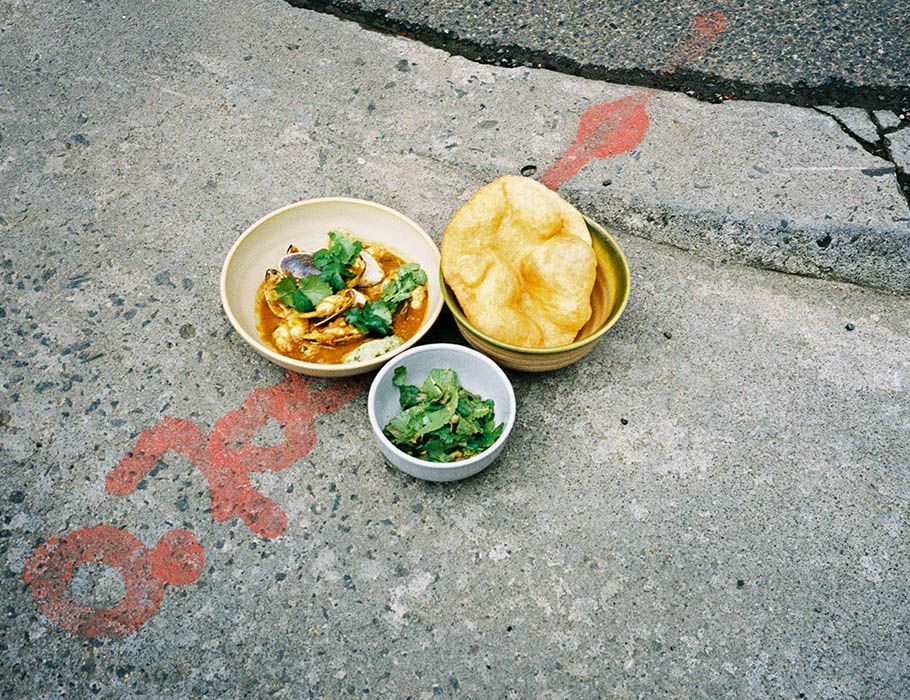 Details
Manzé is set to open in spring 2021. Until then, follow Manzé on Instagram for upcoming pop-ups.
For more traditional Mauritan cuisine, try Maussie Foods in Dandenong.
Around the World in 80 Lesser-Known Melbourne Restaurants
FREE food guide when you subscribe.