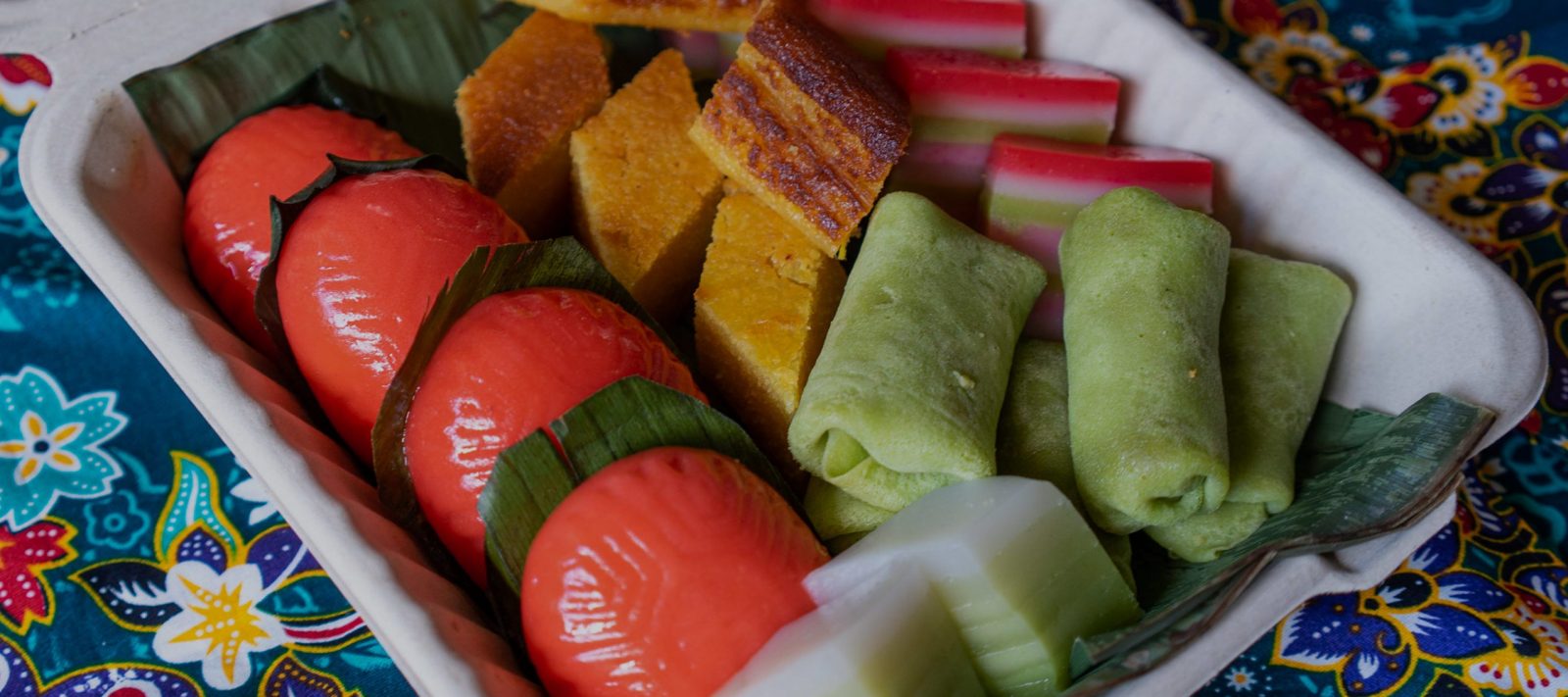 Melbourne's first dedicated Kueh Cafe sells stunning Traditional Desserts
Words & Images by Sofia Levin
This small cafe at the top end of Melbourne CBD specialises in colourful traditional kueh desserts, Malaysian chicken curry pies, egg and spam rolls and nostalgia-inspired cakes.
Raymond Tan's 278K Instagram followers know him as @rymondtn, but he's now added "bakery-cafe owner" to his bio since opening Raya in Melbourne CBD. Alongside coffee, house-made bread and cakes are traditional Peranakan kueh (pronounced kway). If you've been to Singapore, Malaysia or Indonesia, you might have tried them before. There are countless kinds of kueh, often vibrantly coloured and containing coconut. They can be sweet or savoury; steamed, boiled, grilled or fried; and feature ingredients like rice flour, tapioca, glutinous rice, palm sugar and pandan.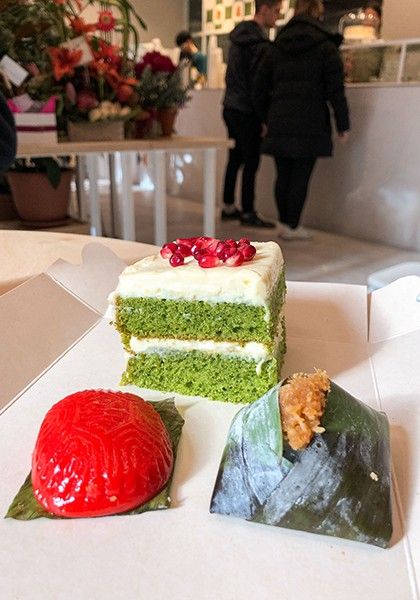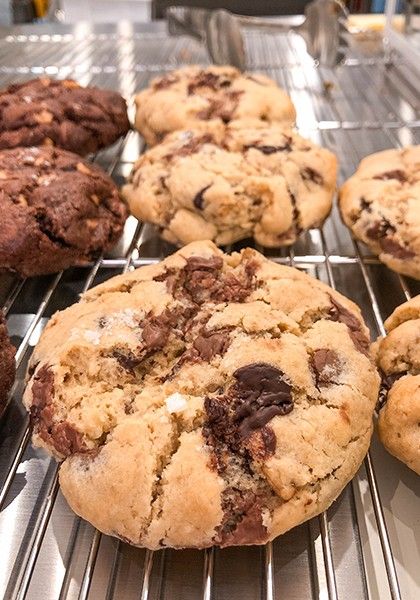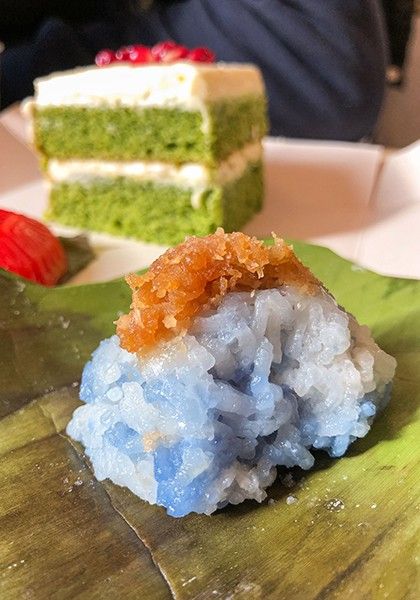 "Kueh is something quite dear to my heart, as growing up I didn't get to eat a lot of cakes or cookies. Instead, we have kuehs at parties, festive celebrations or as a simple breakfast or market snack," says Ray.
When COVID-19 hit, Ray started posting kueh recipe development on social media and was inundated with order requests. He began to sell kueh through his website to familiarise Melburnians with his favourite childhood treat and practice his craft.
"It is something in my opinion quite foreign to Melbournians," he says. "I started making kuehs when I was gifted a kueh cookbook for Christmas, though growing up in a Teochew family, I've picked up a few secret recipes, tips and tricks from my aunties."
Ray offers a weekly rotation of kueh, including tasting boxes that are a wonderful way to sample a selection.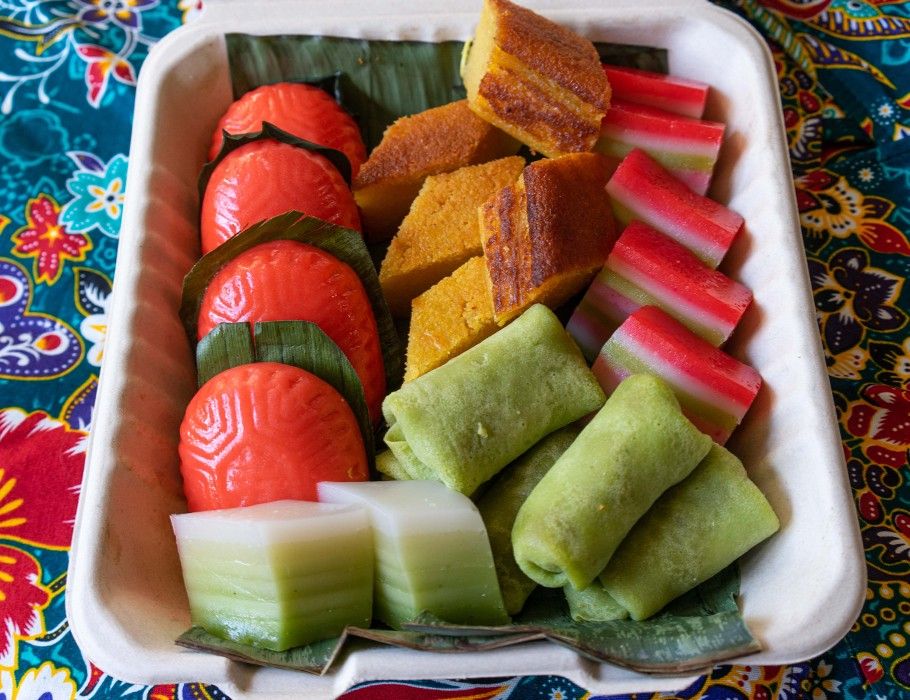 As well as Malaysian curry chicken pies, rotating rolls, daily salads and a kaya toast-and-egg set to start the day, featured kueh might include kueh salat with a layer of glutinous rice dyed blue with butterfly pea flowers, kueh ketayap green pandan crepes rolled around palm sugar and coconut or angku kueh, a decorative red circle of glutinous rice filled with mung bean, also known as red tortoise cake.
Details
Raya, 61 Little Collins Street, Melbourne, rayamelbourne.com
Around the World in 80 Lesser-Known Melbourne Restaurants
FREE food guide when you subscribe.