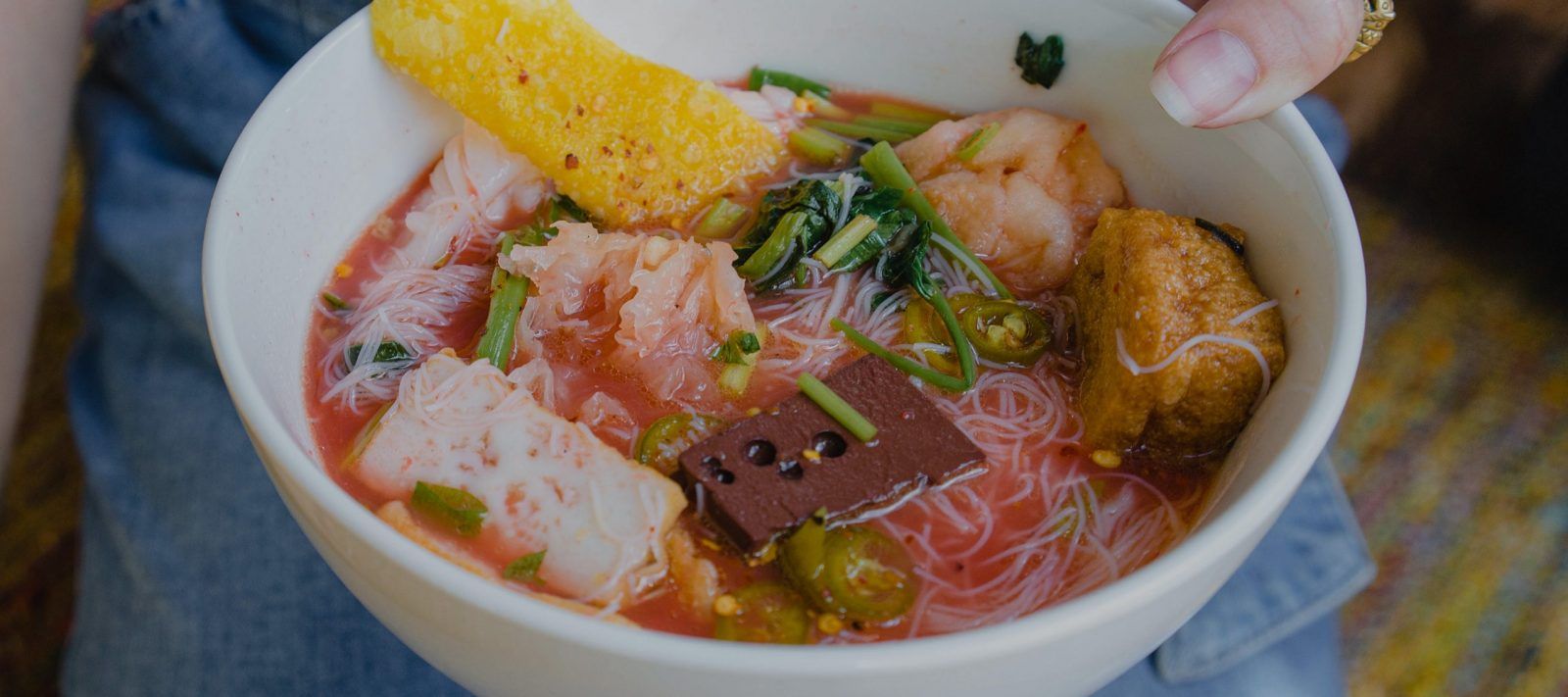 Melbourne's favourite Thai restaurant, Jinda Thai, is a tribute to food, family & tradition
Words & images by Sofia Levin
When Jinda opened in 2013, it introduced me to traditional Thai food – that is, the kind you eat in Thailand.
It was here I first slurped boat noodles thickened with blood and marvelled at pla rad prik fried tamarind fish, curled as if it were mid-leap when rigor mortis hit.
Before returning from Thailand in March 2020, my last trip was at least 15 years ago. Only now have I realised how deserving Jinda is of its "authenticity" label. To Prem Tanpapat, one of the second-generation owners, the most authentic thing about Thai food is how it's eaten.
"I think the tradition of having dinner at home is the best in Thai culture," she tells me. "You don't eat different courses, you eat everything together at the same time. You have to have fried food, soup, nam prik – something for dipping on the side – you have to have rice. That's the full menu."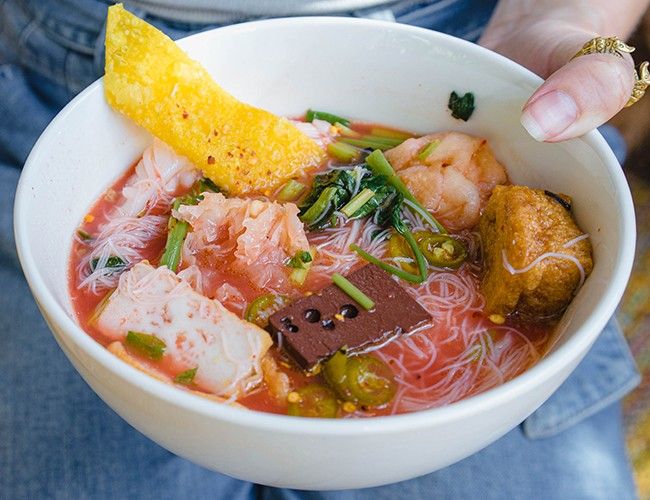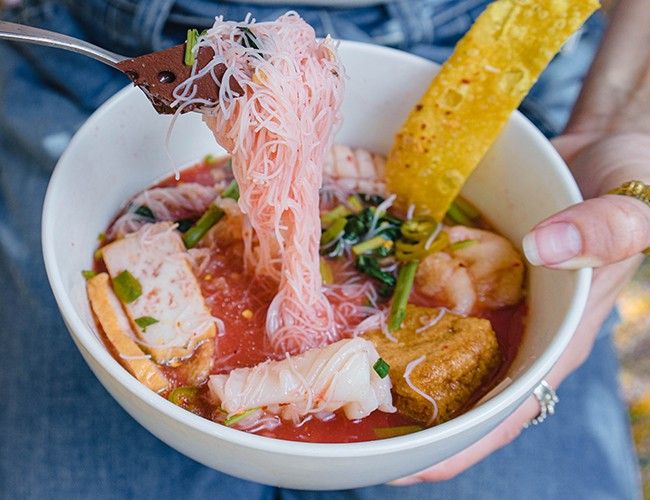 Prem moved to Melbourne from Nonthaburi in 2004 when she was 14 years old. Up until then, she'd lived with her grandparents. Her grandmother, Jinda, sold fruit and vegetables and her grandfather was a respected chef on a train line.
"Normally he cooked with the royal family, so his crew was specialised. Because he travelled, he'd get different produce from everywhere," says Prem.
Prem's grandparents sold street-style boat noodles, now one of Jinda's signature dishes. Once they stopped working, they made Prem more traditional food like nam prik gapi and gaeng som, available off-menu at Jinda (watch the video below). These dishes are served in Bangkok's khao gaeng shops, where customers pick simple dishes from bain-maries to eat over rice.
"My father moved from Bangkok to work for the government. Now, when I go visit him in the northeast, there is no khao gaeng shop, you can only get that in Bangkok," says Prem. "To me, that reflects Bangkok lifestyle."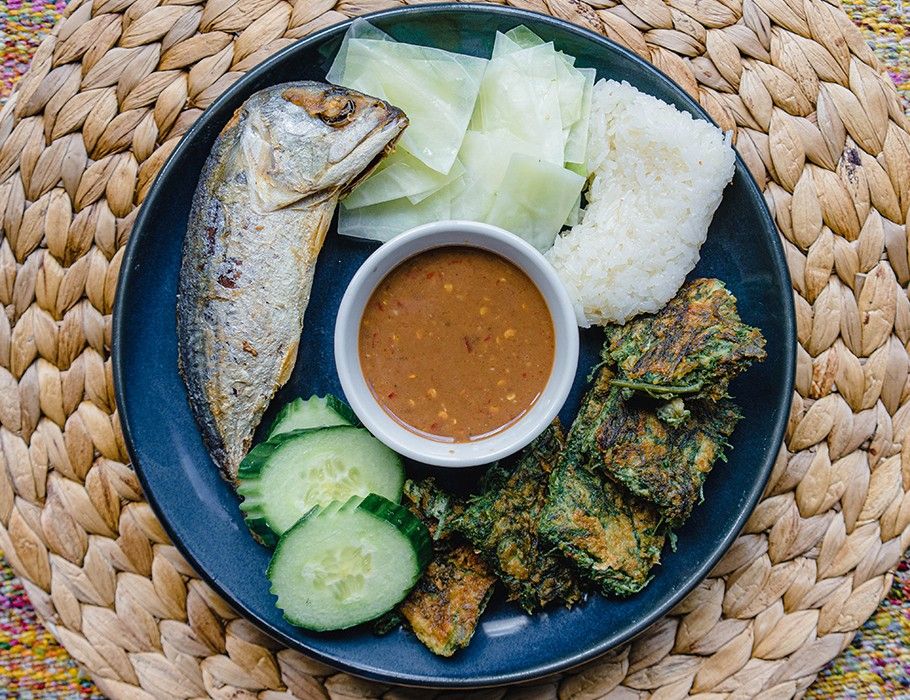 Details
Jinda Thai, 1-7 Ferguson St, Abbotsford, 03 9419 5899 or 0430 931 881, jindathaimelbourne.com

Ya Jinda (sister restaurant), 1011-1013 Doncaster Road, Doncaster East, 03 8822 3317, yajindadoncaster.com.au

Call the restaurant to order off-menu dishes, or order takeaway/delivery here.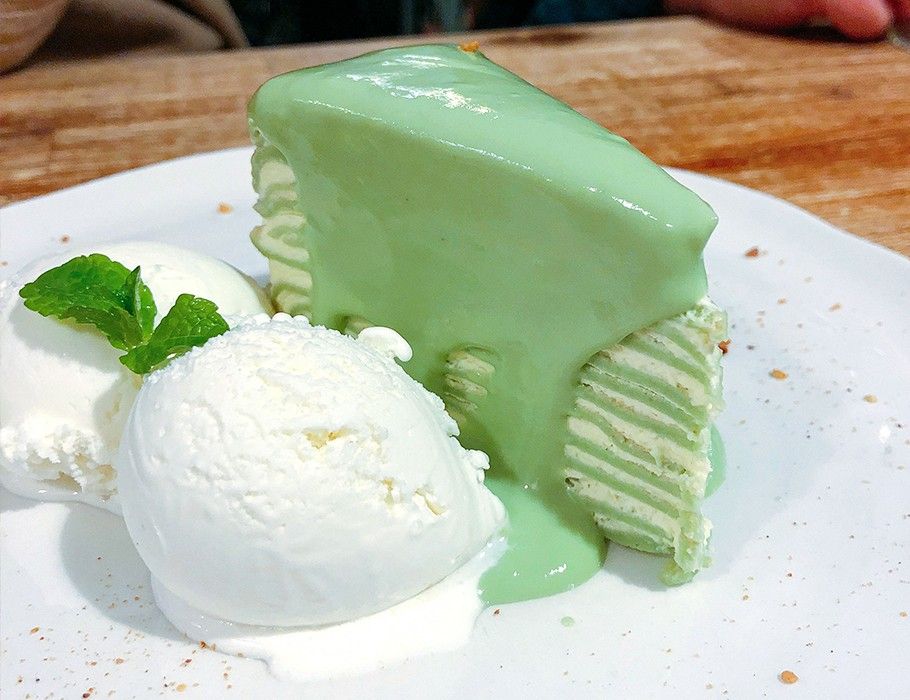 Three more to try:
1. Nana Thai for mookata (Thai BBQ) & hand-cut som tam (green papaya salad).
2. Jing Jai Thai for guay chub (rolled rice noodles) & grilled chicken with house-made purple noodles.
3. Soi 38 for Isaan food & boat noodles.
Around the World in 80 Lesser-Known Melbourne Restaurants
FREE food guide when you subscribe.