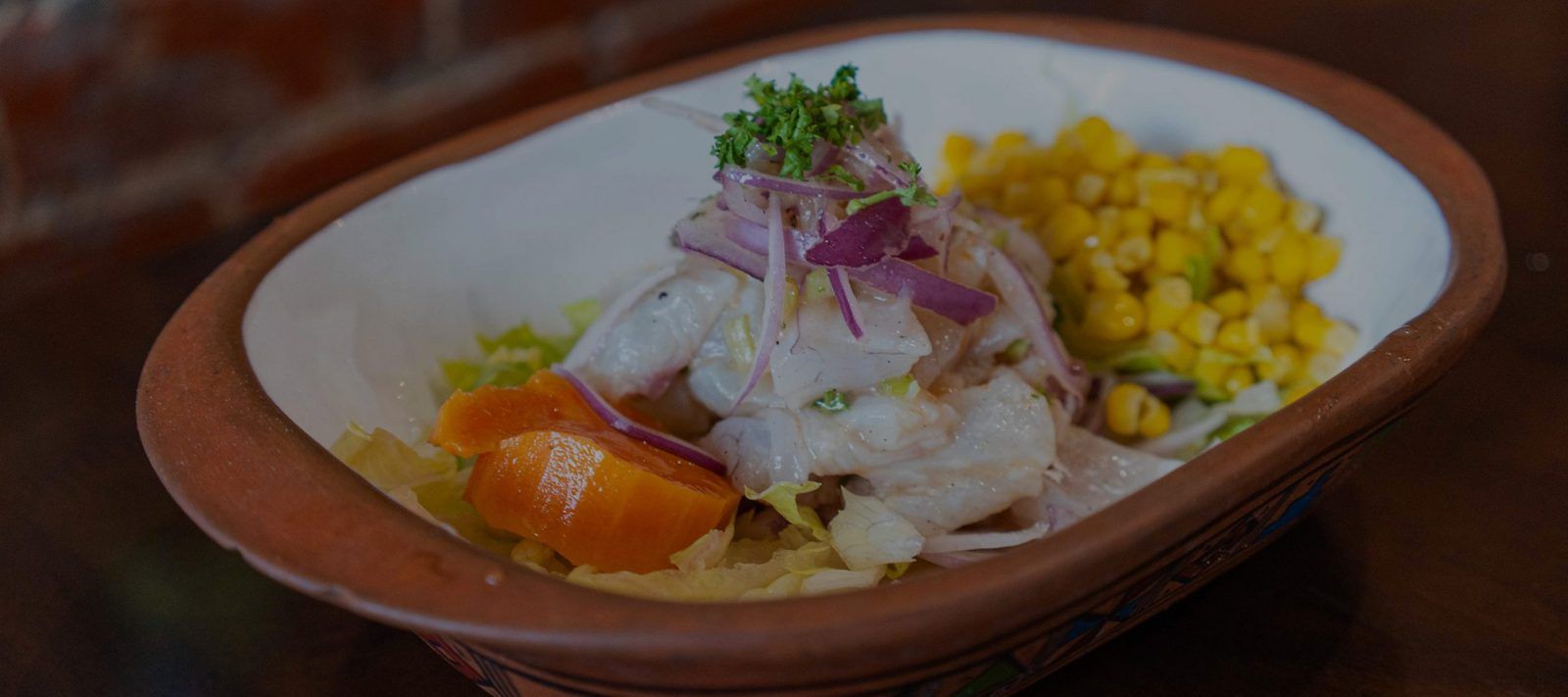 Jackpot: Inti Gourmet serves really traditional Peruvian Food
Words & Images by Sofia Levin
Thirty kilometres southeast of Melbourne CBD, Inti Gourmet is an unassuming Peruvian restaurant with a loyal following, thanks to dishes like anticuchos de corazon and pollo ala brasa.
Wedged between cafes and a pharmacy along the Nepean Highway, Peruvian people travel from afar for a taste of home at Inti Gourmet. During COVID-19 lockdown it's loyal regulars even took to ordering delivery via Uber Courier when they fell outside the Uber Eats delivery range. Along with its regular menu, Inti offers weekend specials, such as pollo ala brasa, Peru's much-loved rotisserie chook.
"Here in Australia you eat fish and chips, in Peru we eat we eat pollo ala brasa, charcoal chicken with chips and salad. You have to have that with your Inca Kola, a Peruvian soft drink made with lemongrass," says owner Gaby Vucetich.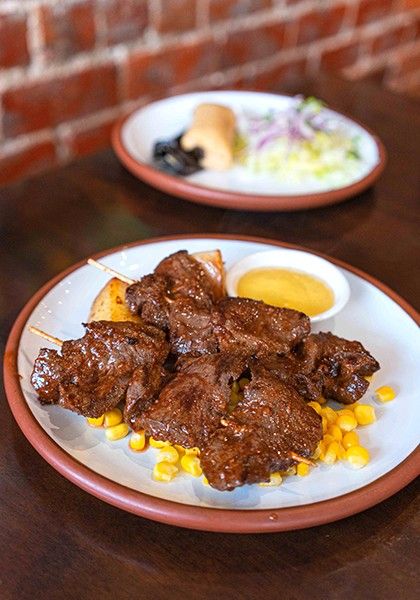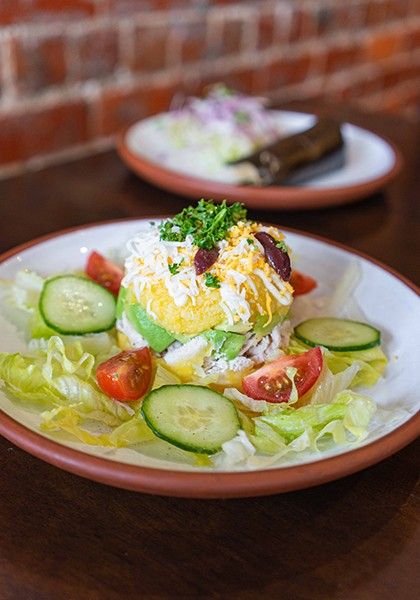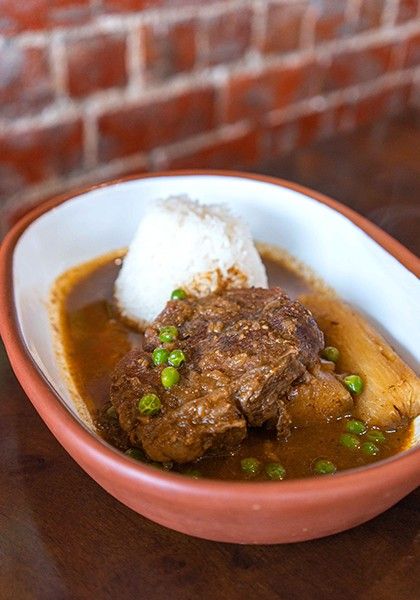 On special occasions, Gaby pulls out the caja China, literally "Chinese box" – an upside-down barbecue where coals placed above the meat result in extra crisp crackling on smoked pork belly. The contraption supposedly first immigrated to Cuba with Chinese workers in the mid-19th century, while others say the term doesn't refer to Chinese people at all and is instead an old-fashioned reference to the exotic.
"In Peru we've got people from everywhere, all around the world. We've got the stir-fry (lomo saltado) that's made with soy sauce, and the carapulcra, for example, comes from Africa. We've got a big story about our culture and our food," says Gaby.
Gaby runs Inti Gourmet with her husband Milton Chung. For first timers, she always recommends ceviche – and anticuchos de corazon (beef heart skewers), if they're game.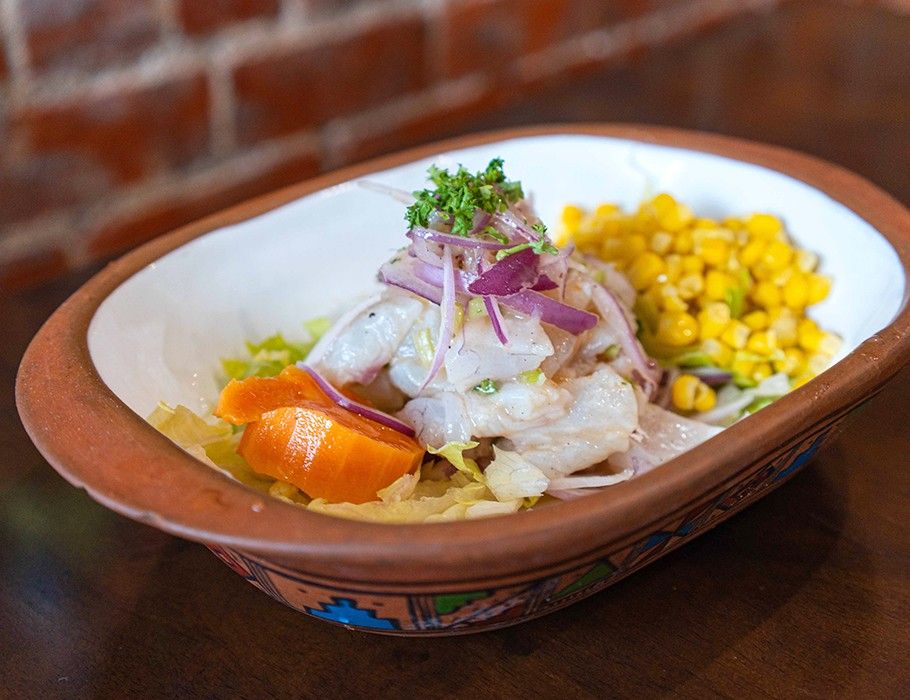 "Some people are curious and want to try different things, so I offer anticuchos. You have to eat it warm; when it gets cold, it gets chewy," she says.
Gaby was born in Melbourne after her parents emigrated here from Cusco in the 1970s. When she was 10 years old, she returned to Peru and lived in Lima after her grandfather died in a tragic car accident. Gaby was always fascinated watching her grandmother cook, which led to a career catering for the wealthy at a restaurant attached to a private beach resort. It wasn't until she had a family of her own that she moved back to Melbourne, just seven years ago.
"If you eat Indian food they always have curry. People want to know about what is Peruvian food. They ask, 'What's the most traditional?' All the dishes that we have are traditional. There's no fusion or any of these things," says Gaby. "What you're going to eat in the street or your mum's place or your grandmother's place, it's what you're going to eat here."
Details
Inti Gourmet, 414 Nepean Highway, Chelsea, 03 9773 3905, facebook.com/intigourmet
Around the World in 80 Lesser-Known Melbourne Restaurants
FREE food guide when you subscribe.