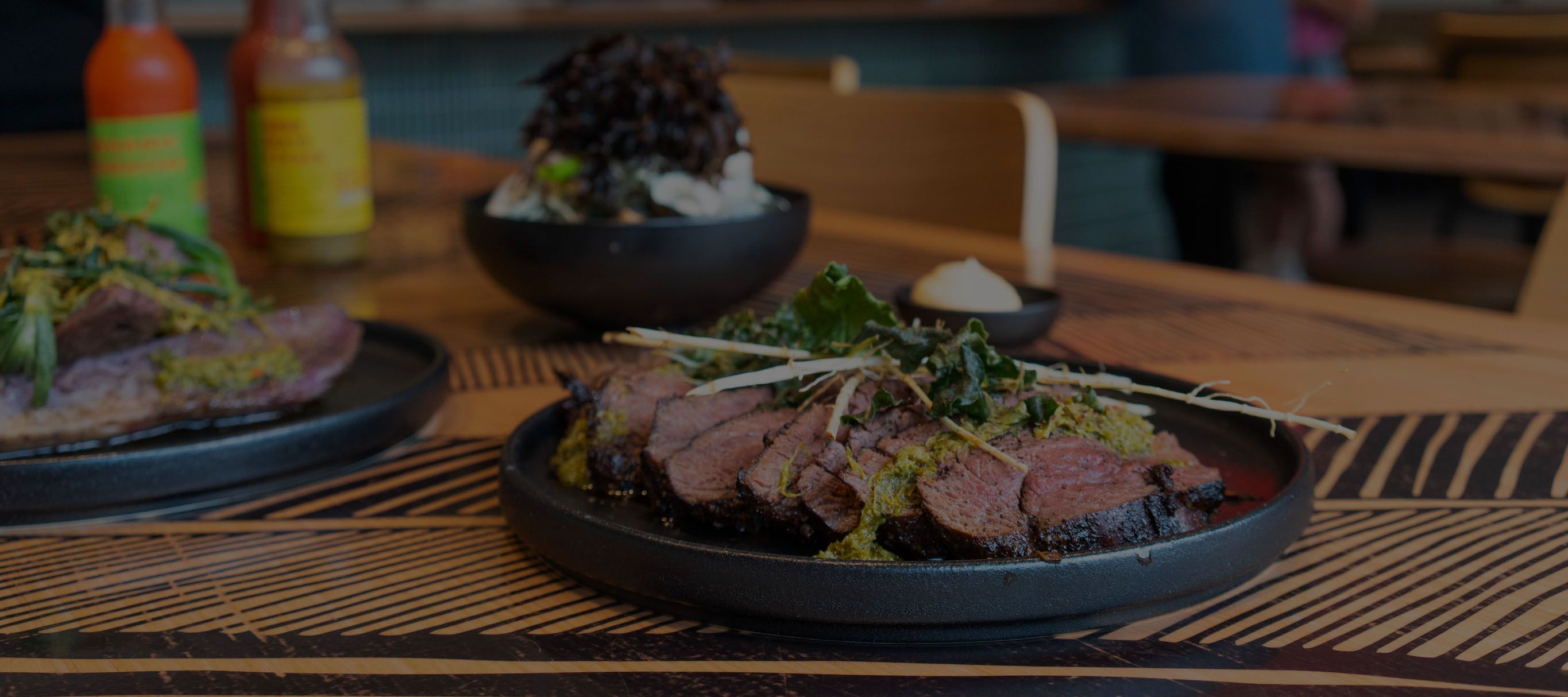 Back of House:
Big Esso
Big Esso puts Indigenous Australian food on the map
Words & images by Sofia Levin
Melbourne is blessed with multiculturalism, but there's one cuisine we haven't quite figured out yet: Indigenous Australian food. Torres Strait Island-born Nornie Bero is leading the charge with Big Esso and Mabu Mabu.
Victoria Street is known for Vietnamese cuisine. Lygon Street goes by "Little Italy". Dandenong boasts some of the best Indian food in the country. But Australian food? We're only just starting to take notice.
"I would love there to be an Indigenous street where we can have our own cuisine… we just don't talk about it enough," says chef and cookbook author, Nornie Bero.
She's the owner of Big Esso restaurant in Melbourne CBD and Mabu Mabu cafe in Yarraville, and she's on a crusade to familiarise Australians with real native food.
"It comes with education, because people don't know that we have a cuisine. I think they think we live off grubs and bark… but it's gotten better and I think we'll get there," she says.
Nornie grew up on Mer Island in the Torres Strait, where she spent her childhood foraging for tropical fruit and collecting lizard eggs.
"I never thought from being a kid that grew up with a spear in my hand on a reef in the Torres Strait, that I would one day own a restaurant in Federation Square in Melbourne."
That restaurant is Big Esso, which means "big thank you" in Meriam Mir, spoken on Mer Island.
"The menu here at Big Esso follows my childhood growing up. So from periwinkles to fish, to my life on mainland Australia as well, enjoying everything that we have to offer here," says Nornie.
Native Australian ingredients are the heroes of every dish. Wattleseed and pumpkin damper served with golden syrup butter is a nod to Nornie's father, who taught her how to make it when she was a little girl.
Oysters are accompanied by pepperberry mignonette or garnished with finger lime and river mint. Kangaroo is hand-chopped into tartare and crocodile deep-fried and seasoned with saltbush and pepperberry, the lovechild of salt and pepper calamari and fried chicken.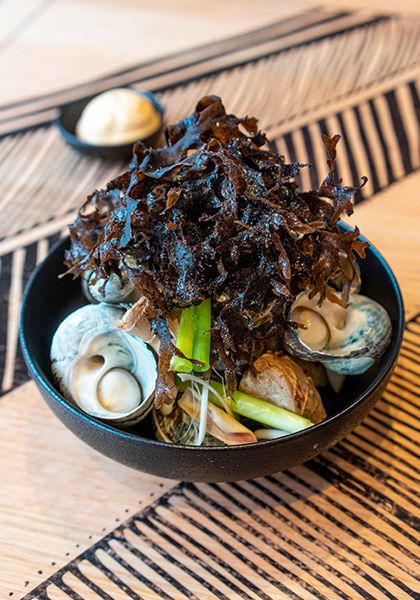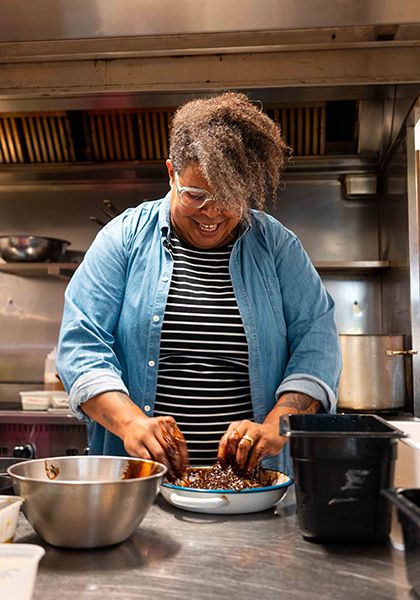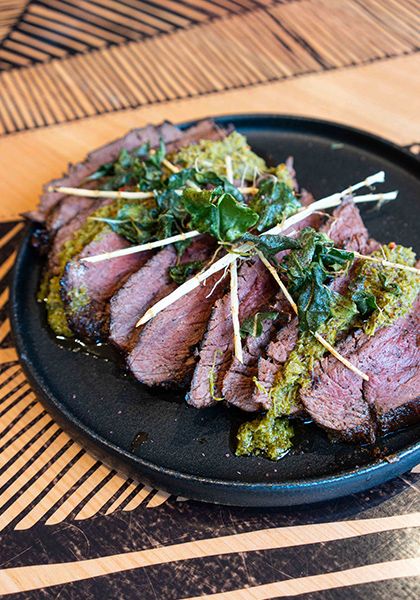 From the sea, elongated razor clams are spooned with sea urchin bisque, while signature namas sees coconut-cured kingfish scooped up with taro crisps. Tables share wild boar with tea grass and labne on banana leaves and charred emu fillets sweetened with molasses and topped with saltbush chimichurri and fried sugar cane.
"Places always say 'we use Australian produce', but do they celebrate it? Do they make it the key element on your dish? Like, natural Australian produce that have been growing here for thousands of years, making that the hero. That's what we do here," says Nornie.
The drinks list is all-Australian. Bloody marys are stirred with Seven Seasons Native Yam Vodka, tomato juice, house sriracha, pepperberry and pickled karkalla (a coastal succulent also known as pigface and beach banana). Jugs of long island iced tea are filled with Axel Vodka, strawberries, wild hibiscus flowers, strawberry gum leaf, river mint, and lemon and cinnamon myrtle. And of course, there's the green ant martini.
"It's a little bit confronting for people, but then we tell them it's going to taste a little bit like sherbet and they love it," says Nornie. "Our green ant martini is literally one of our best selling drinks here, because who doesn't want to eat ants?"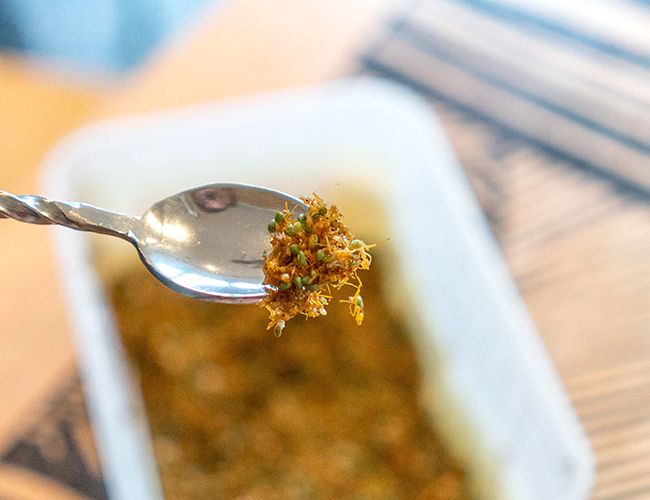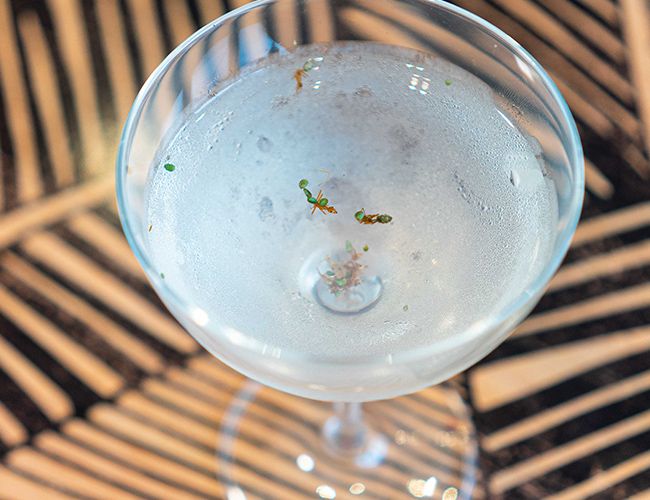 Nornie hasn't always served native Australian produce. She's worked in hospitality for 25 years, but her first taste of it came at the local pub in Innisfail, Queensland, when she was 16 years old. At the time she worked on banana farms and drove her colleagues to the pub on her learner permit. She decided to try her luck down in Melbourne.
"When I first came down to Melbourne, it was difficult for me to get a job. All I wanted to do was work and support myself but I had no money, no nothing… how was I going to do that with how I look?" she says "But I stuck it out. You have to have determination."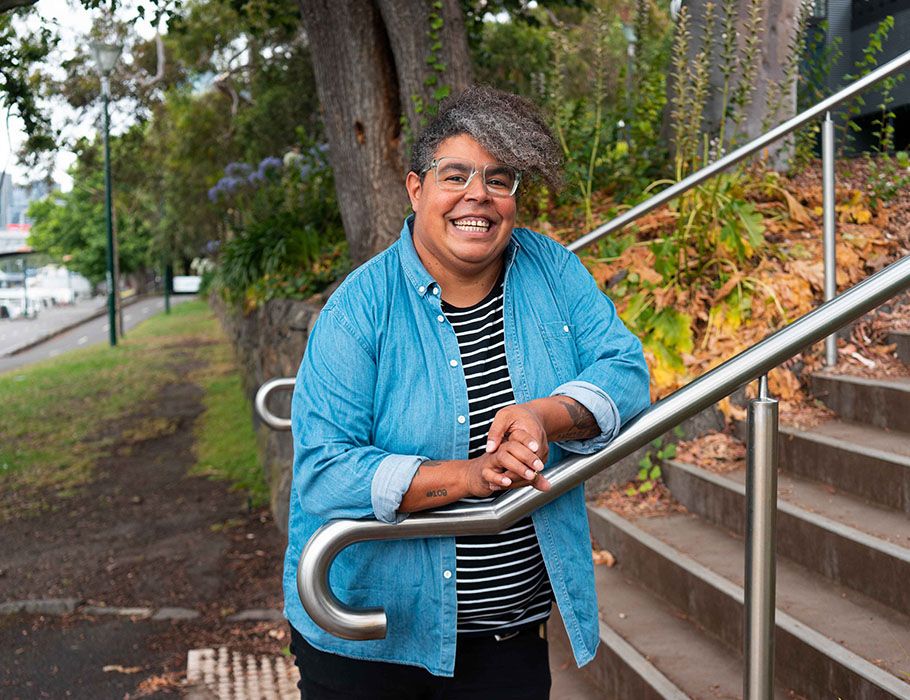 Nornie ended up completing a house-painting apprenticeship and building semi-trailers before landing her first hospitality job and the Grandview Hotel in Fairfield. She spent the next two decades learning in various kitchens, always behind the scenes. She opened her first shop, an Indigenous Australian deli called Mabu Mabu, in South Melbourne Market in 2018. By 2019 it had moved to Yarraville and become a cafe, and in 2021 she had opened Big Esso restaurant in Federation Square.
"I am so proud that we were able to open here… for me, it's putting my culture on the map," she says.
Nornie's hospitality journey has filled her with empathy and fortitude. She is as fiercely connected to her roots as she is accepting of others.
"I feel like I relate to other cultures because I've carried one of my own," she says. "I am multicultural, I grew up multicultural and my business will always be multicultural."
Details
Federation Square, Melbourne
Back of House is a delicious, three-part digital doco-series produced by Seasoned Traveller in partnership with Victoria Together that shares the inspiring stories behind Melbourne's diverse restaurants.
Around the World in 80 Lesser-Known Melbourne Restaurants
FREE food guide when you subscribe.