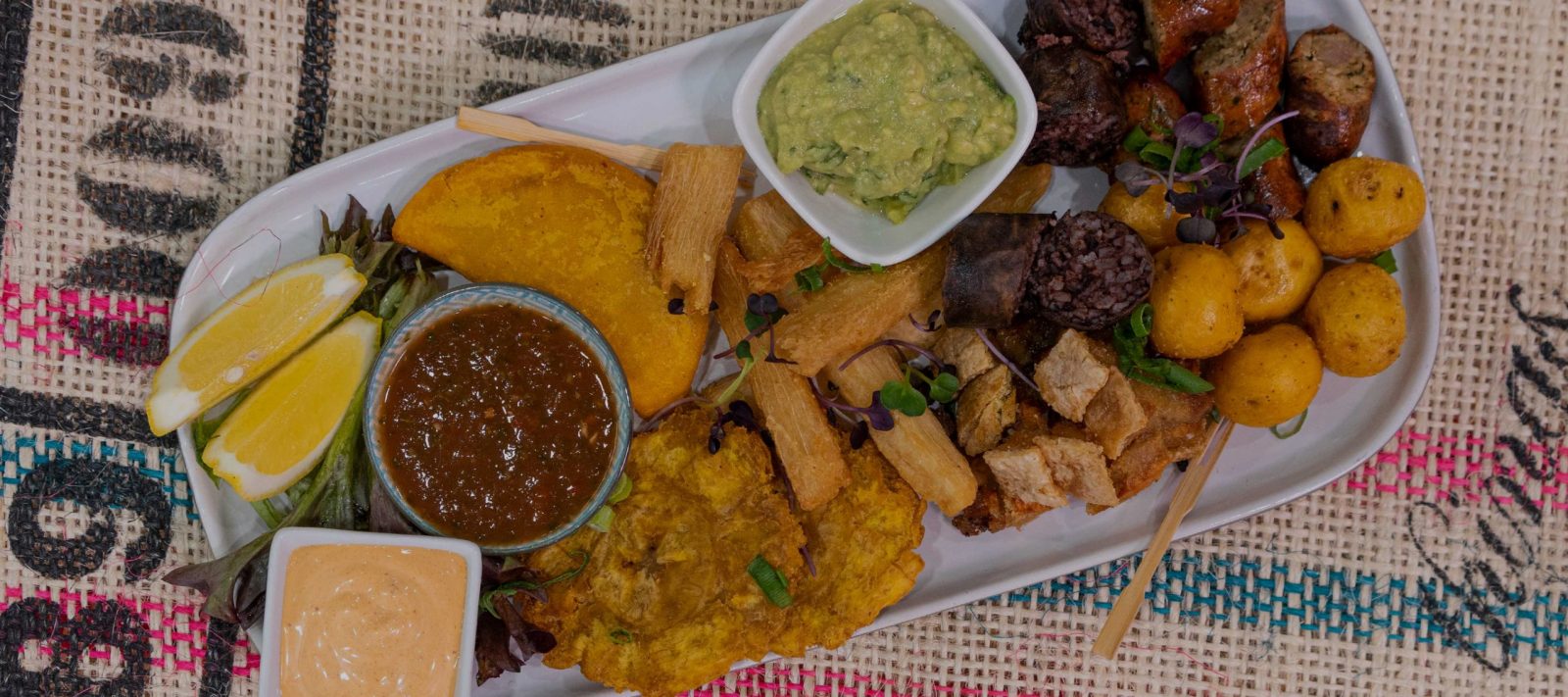 El Toucan serves Australia's Best Colombian Food in an Aquatic Centre
Words & Images by Sofia Levin
Frank Torres is on a mission to make Colombian food as popular as Mexican cuisine in Australia. He's sharing his mother's traditional recipes with Melburnians at El Toucan – so what if they've just had a swimming lesson?
An aquatic centre is the last place you'd expect to find some of Melbourne's best Colombian food, but in the inner-western suburb of Maribyrnong – surrounded by dripping children and the unmistakable scent of chlorine – Frank Torres hands out empanadas to those who usually order potato cakes post swimming lesson at El Toucan.
"It's been a blessing being here. It's a type of cuisine not many people are used to; they don't know much about Colombian food and it's a great point from which to educate the community about our culture and food," he says. "I want Colombian food to be the next Mexican food."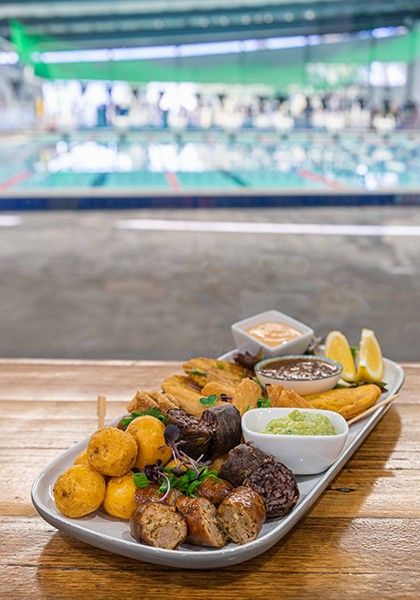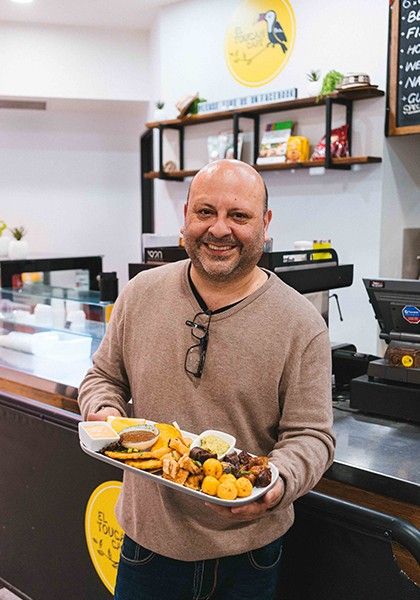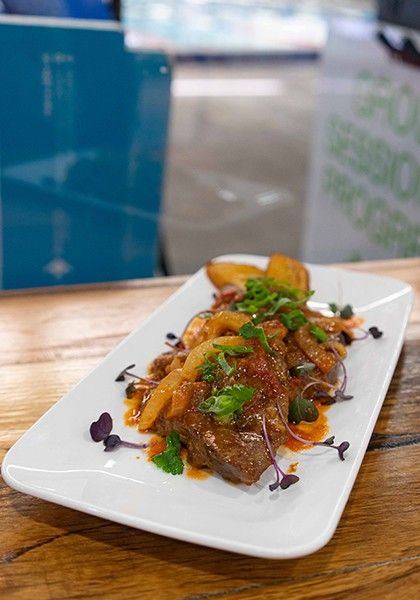 Frank came to Australia from Bogota as a 16 year old in 1989. He's known for opening the first Colombian restaurant in Melbourne, El Dorado, back in 2005. When it shut to make way for a development, Frank continued with El Dorado Catering before buying the cafe at Maribyrnong Aquatic Centre. His wife at the time was a physiotherapist at the centre.
"Initially we started doing the typical fish and chips and calamari and nuggets, but then old customers started asking, 'Why don't you do a little more Colombian food?' We introduced about four dishes, and it just went off."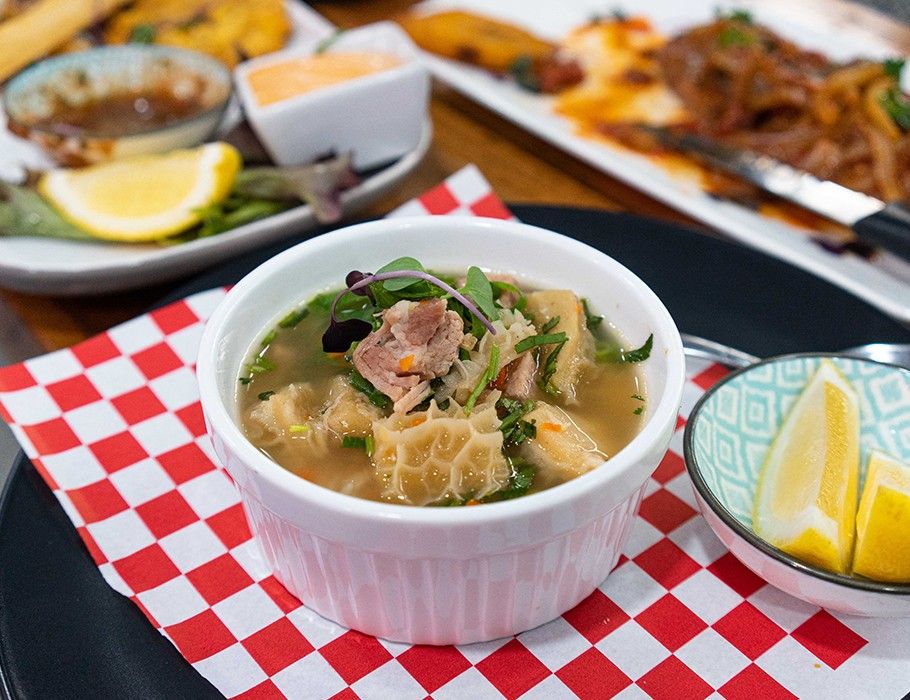 Around half of El Toucan's customers are from the Latin American community and the rest are local. It's one of the few places in Melbourne where you can try Colombian offal dishes. Frank wasn't expecting them to be popular, but they were a hit with both the South American and Asian communities. There's slow-cooked ox tongue or lengua en salsa, served with maduro (fried plantain cake), hogao (Colombian sofrito) and rice; higado encebollado, pan-fried liver in hogao sauce; and my personal favourite, sopa de mondongo, tender beef tripe and pork soup with vegetables, avocado, coriander and rice.
There are plenty of traditional dishes. Bandeja paisa is as popular as it is massive, a giant plate of pulled beef, slow cooked beans, chorizo and chicharrons on rice with an arepa (corn bread), sliced plantain, avocado and a fried egg. Every weekend customers collect pre-ordered tamales, and on Friday Frank announces a weekend special on social media. Ajiaco – Colombia's chicken and potato soup flavoured with a native herb called guascas – makes a regular appearance. The authenticity comes courtesy of Frank's mum, who taught him how to make every dish. She video calls Frank and chef Juan Rodriguez to walk them through each process and keep a close eye.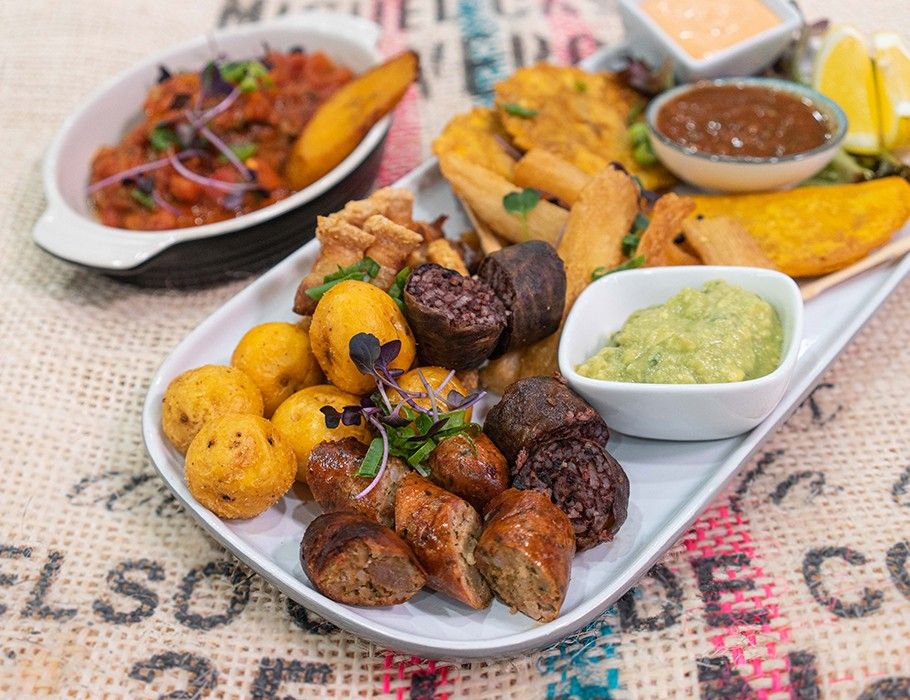 "Swimming night has become dinner night, where parents don't have to cook," says Frank. "Why cook when dad can have sticky pork ribs or the bandeja paisa, and if the kids don't want to go to Colombia, they can have spaghetti bolognese. The sight of families having dinner together means a lot."
With multicultural neighbours and customers, Frank is fascinated by different cuisines and hopes to introduce Ethiopian and Tongan specials onto a Colombian menu in the future.
"That's probably a little bit later on when I open my dream restaurant, which will be next year," he says. "This is just a stepping stone. I want to start my little Colombian restaurant again with live Latin music and a full a la cart menu."
Details
El Toucan, Maryibyrnong Aquatic Centre, 1 Aquatic Drive, Maribyrnong, 0400 924 608, eltoucancafe.com.au
Around the World in 80 Lesser-Known Melbourne Restaurants
FREE food guide when you subscribe.