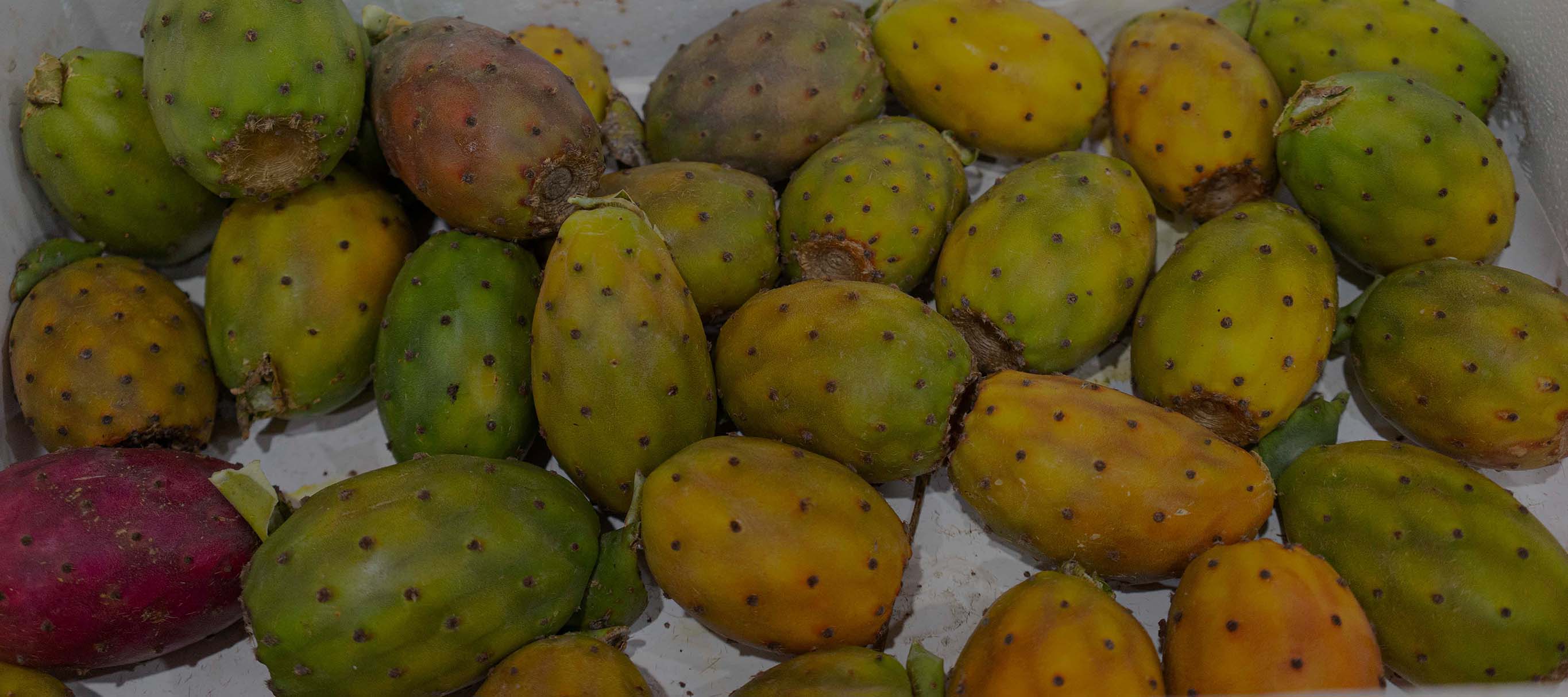 Ramadan at Mizraim Egyptian
You don't need to be Muslim to break the Ramadan fast at Mizraim Egyptian Restaurant.
Words & Images by Sofia Levin
At Mizraim Egyptian restaurant in Melbourne, all are welcome to celebrate Ramadan after sunset with more traditional food than you can handle, and again between midnight and 2am for all-you-can-eat suhur.
Walk down the backstreets in Melbourne's inner-eastern suburb of Camberwell and you might come across a man in an Egyptian shaal headscarf and galabeya kaftan. "Abo halawa ya teeeen," he shouts, smiling as he passes strangers sliced prickly pear.
Nick Nicola is immune to the fruit's fine spikes as he separates the skin from the flesh with a few flicks of his knife. He plunges the pinkish orange orb into iced water, and then hands it out to people passing his restaurant, Mizraim.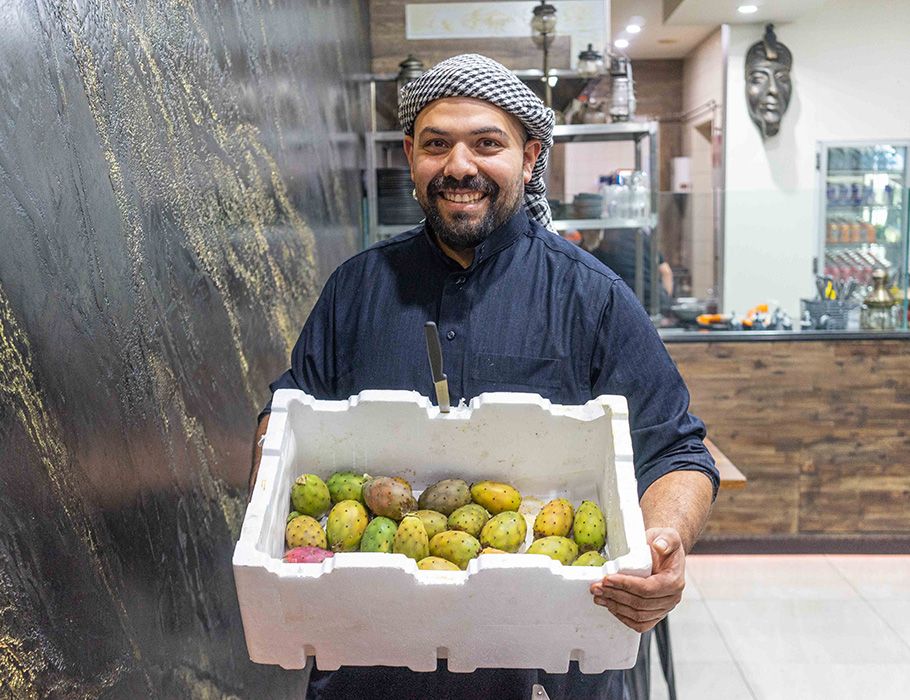 "You don't need to travel far away to have a taste of the hospitality and the food and the warmth of back home," he says. "You can have it right here, whether you're an Egyptian and you're missing that, or you're someone who wants to try Egyptian food."
Originally from Cairo, Nick took over a charcoal chicken shop in mid-2020 and turned it into the city's – if not the country's – most traditional Egyptian restaurant.
Ramadan has just started when we catch up, and although Nick's Christian, it's a special time of year for him. Back home, people thrust boxes of food and plastic bags of juice at Nick as he drives down the street.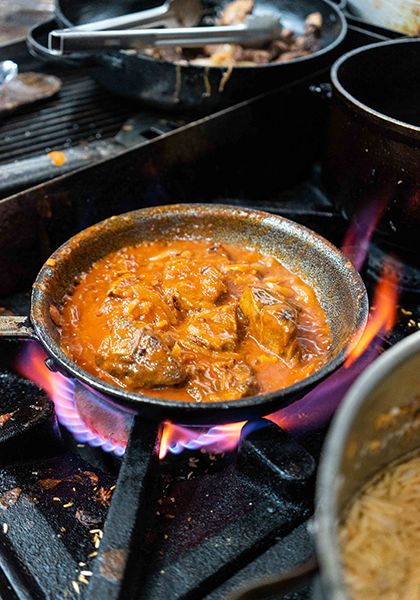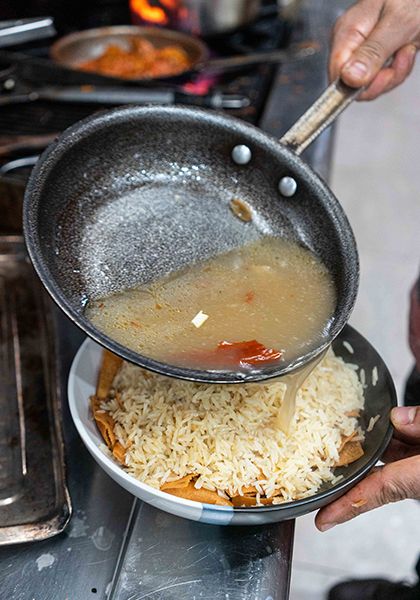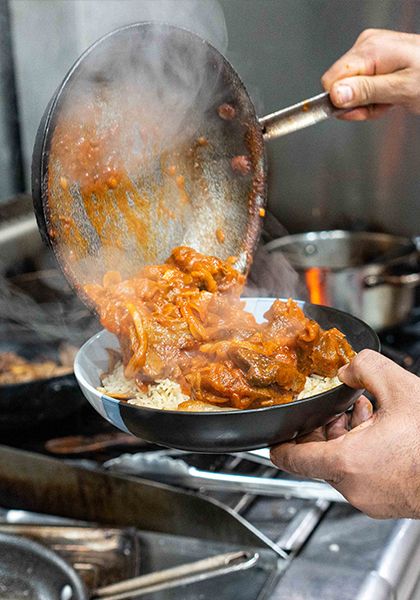 "It's not exclusive to a special religion or a special ethnicity; it's for everyone to participate," he says. "Neighbours do it, and you're part of the neighbourhood."
During Ramadan, which is celebrated throughout the ninth month of the Islamic calendar, Muslims fast between sunrise and sunset. Iftar is the meal that breaks the fast each day, while Suhur is one last crack before dawn to power people through until the next Iftar.
For Mizraim's first Ramadan, Nick is encouraging people of all backgrounds to join for a set Iftar meal, or an all-you-can-eat suhur from midnight until 2am on Friday and Saturday throughout the holy month.
Mizraim's Iftar menu is $35 per head. It starts with dates to break the fast, followed by samosa and football-shaped lamb and bulgur wheat kobeba (kibbeh). Next comes a daily soup with risoni pasta, before a choice of main: roz muammar (a luxurious lamb and okra tagine cooked with cream and milk), mixed grill (Nick says this is the "lighter" option) or fattah.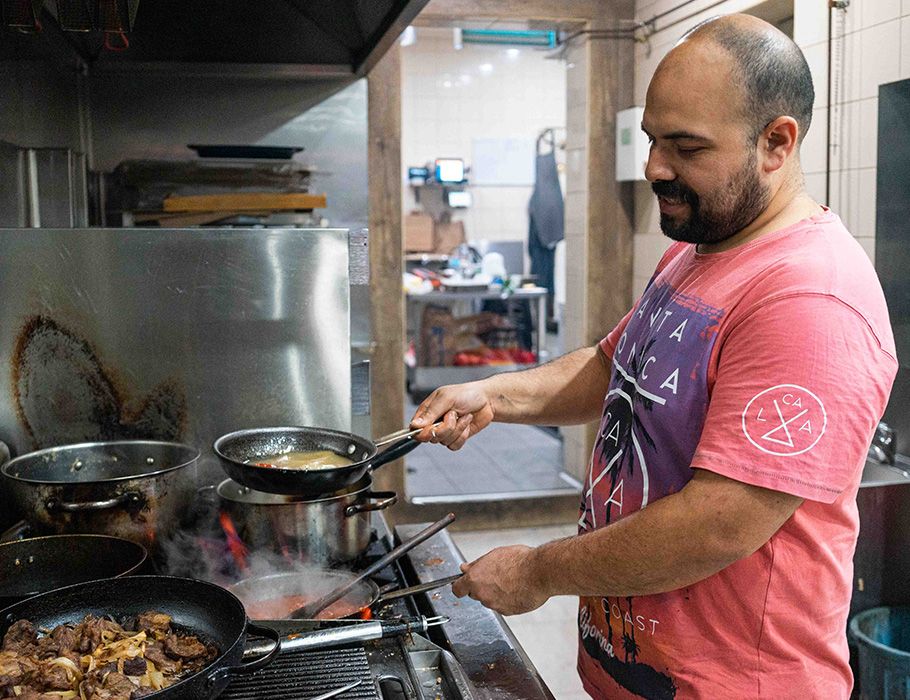 To make the fattah, Nick lines a bowl with crisped pita and covers it with rice. He drenches it with rich lamb stock before piling what he calls "fried meat" on top – lamb that's boiled for the aforementioned stock and then fried with onion and tomato in lots of butter. Dessert is made in house and changes daily, perhaps babousa semolina cake or om ali, Egypt's answer to the bread and butter pudding.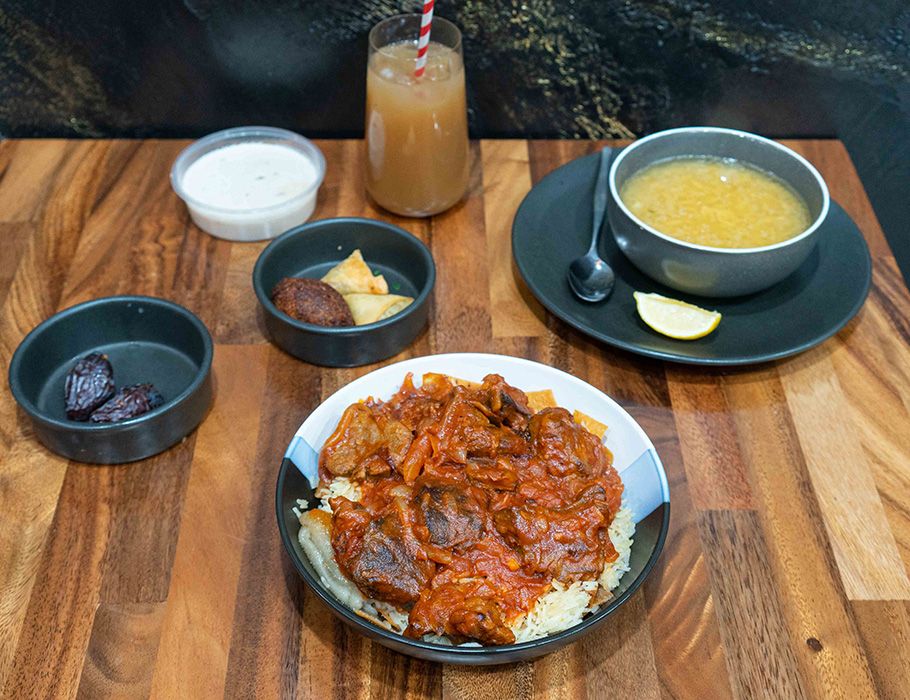 Suhur happens over two hours of power. The first fills the table with bottomless savoury dishes: eggs as you like them, slow-cooked ful (fava beans), cheese and belila (Egyptian porridge). Next up are the sweets: house-made yoghurt, pudding (perhaps milky mahalabia infused with dates or qamar al-din made with apricots), and a sweet drink, such as kharroob (carob), karkade (hibiscus), or slightly fermented sobia (coconut).
"I've never heard of anyone doing Suhur in Melbourne," says Nick. "If an expat or someone who doesn't do Ramadan but is craving the social part of it, they will come. I want for them to think, this is hitting something in my memory; this is something of my culture."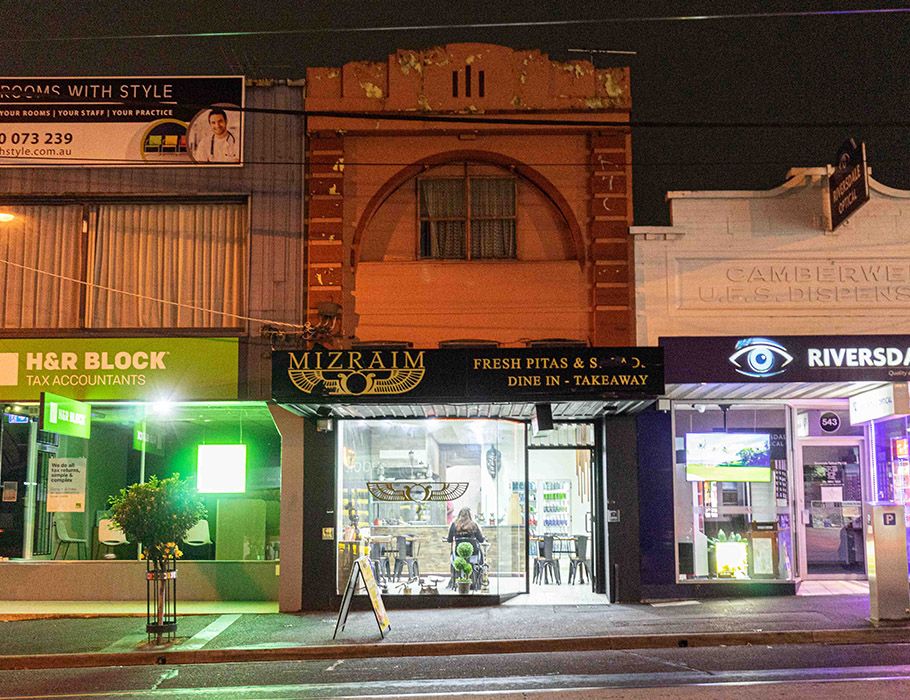 Details
Iftar dinner $35pp Tuesday to Sunday, last order 6.30pm
Suhoor $40pp Friday & Saturday, midnight until 2am
541 Riversdale Road, Camberwell
Around the World in 80 Lesser-Known Melbourne Restaurants
FREE food guide when you subscribe.