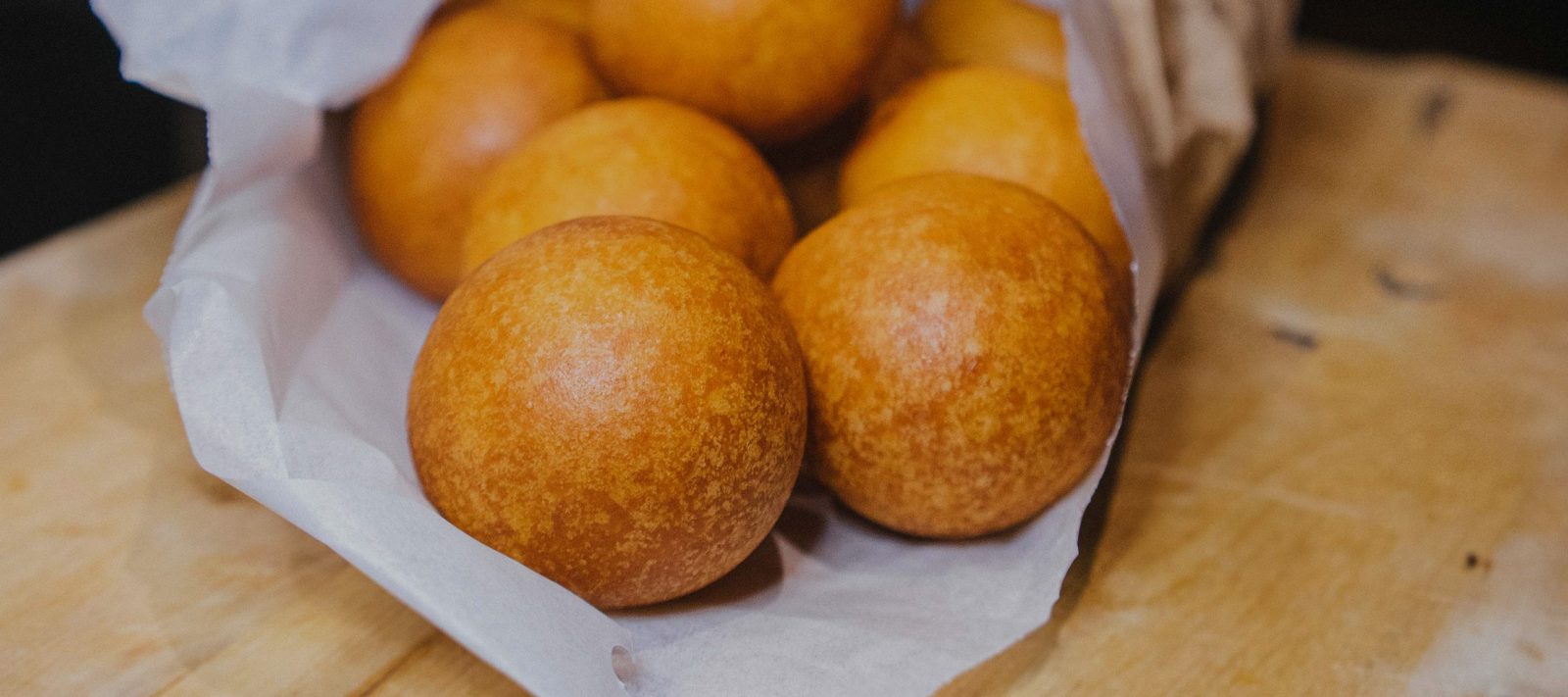 Delicious Colombian Covid Side Hustles
Colombian Food Side Hustles & a new Cafe in Melbourne
Words & by Sofia Levin
Images supplied
Meet the entrepreneurial Colombians who launched successful food businesses in Melbourne during COVID to cover their costs and share their culture.
Buñuelos that tell a story, traditional food from a Colombian woman who couldn't feed all her friends at once, an architect couple transforming a popular cake into a work of art and an out-of-work chef cooking street food from home. Melbourne is filled with Colombian culinary talent – you just need to know where to look.
1. La Chismosa
Sara Giraldo always dreamed of having a Colombian food business in Melbourne, but she never thought COVID would be the catalyst that started it. She moved to Australia last October with her wife, who came to study a PhD in aerospace engineering. A chef and journalist, Sara finished studying English in April this year and started working at Si Senorita restaurant in Fitzroy.
"I was attracted to come to this city because of the variety of cuisines that are found. Since the first day, it was clear to me that I wanted Australian people and everyone here to fall in love with Colombian flavours. The next step was to pick the product."
Sara's family owns bakeries back in Colombia and they're known for buñuelos, a perfectly spherical, deep-fried cheese ball often eaten for breakfast. The family recipe is 96 years old, but it took Sara four months to adapt it to Australian ingredients. Buñuelos are the perfect fried food. Every ball is flawlessly round and fluffy in the middle with a crisp, golden shell. They're sweet, salty and must be eaten hot and fresh – although Sara recommends saving a few to tear up and put into hot chocolate the next day, which is how the Colombians do it.
Searching for a way to connect with her country, Sara also tells the stories of Colombian migrants in Melbourne through social media. She features their first "buñuelada", an embarrassing moment as a new migrant in Australia, as well as slang neologisms specific to Colombians in Melbourne, which are attached to every order of buñuelos.
"My business is not just selling buñuelos," says Sara. "Everyone loves stories; everyone wants to learn the small things about the other. I want everyone to know we are here. When you hear a Colombian on the train, I want someone to identify with that Colombian."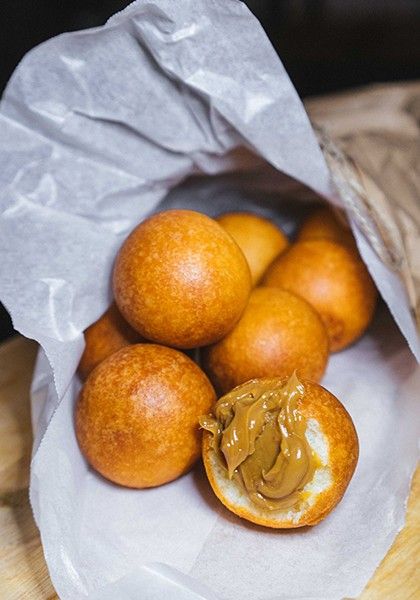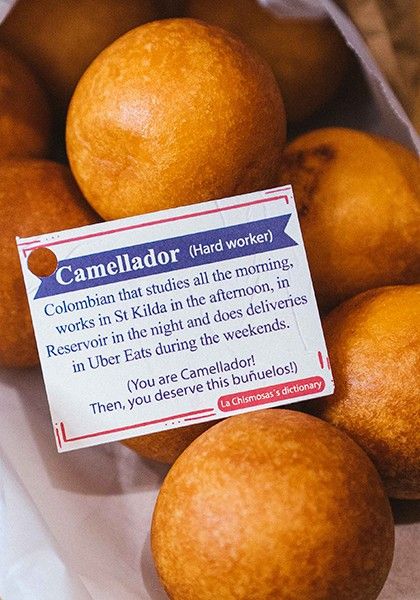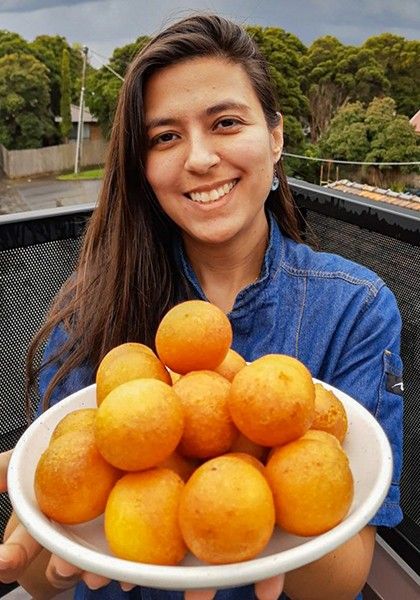 Details
La Chismosa delivers from Si Senorita in Fitzroy. Pick up is also available. Text 0452 642 314 to order.
2. La Colombianita
It was Paula Gomez's friends who demanded she open a cafe. Moving from Medellín to Melbourne two years ago, she'd cook Colombian food for them every weekend. She couldn't invite more than six people at a time, and those that were left out pushed her to open a cafe.
Paula told her bosses at York Street Cafe in South Melbourne her plan and they were incredibly supportive, offering her the space on weekends when they were closed. She's been running La Colombianita from York Street Cafe for more than a year now, and continued to deliver traditional and regional Colombian food throughout lockdown.
"I cook my grandma's recipes and they always come with a story that people want to know," says Paula. "I love to explain the dishes and they love to know how it's made and the history behind that dish."
Keep an eye out for fiambre, a banana leaf-wrapped lunch box of rice, beans, minced beef, pork belly, boiled egg, plantain, chorizo and potatoes with hogao.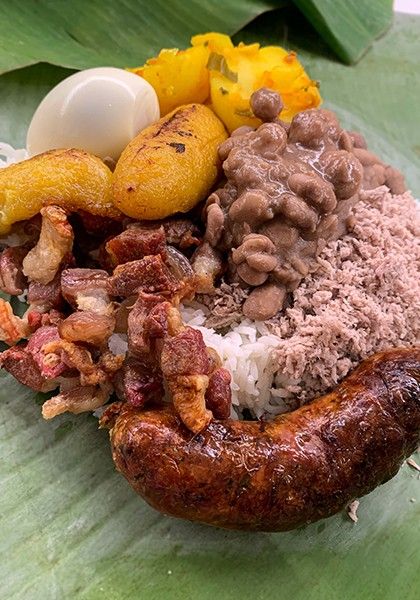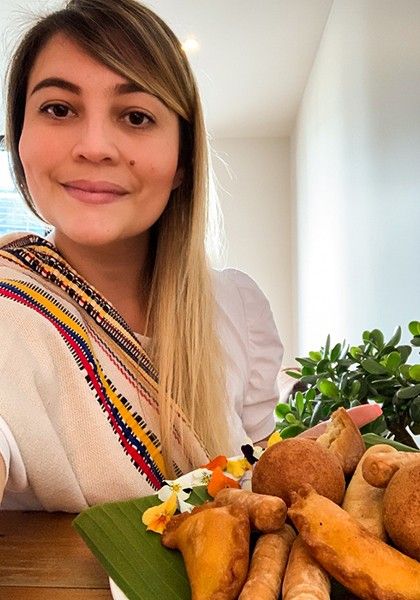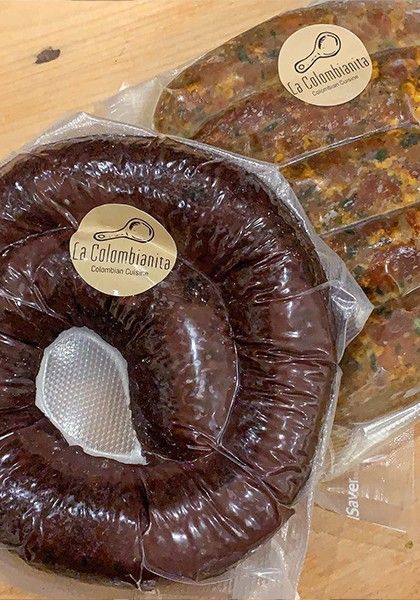 Details
La Colombianita is open on weekends at York Street Cafe, 35 York Street, South Melbourne. Check Instagram for specials or text or call 0415 254 331 / 0402 911 261.
3. Milloha: Thousand and One Delights
It's little surprise that food this perfect is made by two Colombian architects, Diana and Jorge Gonzalez (miloja is a Spanish version of mille-feullie, layered with dulce de leche). Their family has owned and operated bakeries and cafes back home for more than 20 years, but the couple moved to Melbourne, where architecture is better paid.
"I was missing Colombian food a lot and I was trying to find the taste of the Colombian food. One day I call mum, and I said to her, 'I want to cook something like what you do,'" says Diana.
Diana's mother sent her recipes, but she found basic Australian ingredients like flour and eggs completely different to back home. Diana spent six months adjusting the recipes and when she was finally happy, she shared the result on a Colombian community Facebook page.
"The next weekend it was so crazy, we had so many people ordering and making calls and they say it taste the same as in Colombia. Since then we have been adjusting, every single day, we are so perfectionist sometimes," says Diana.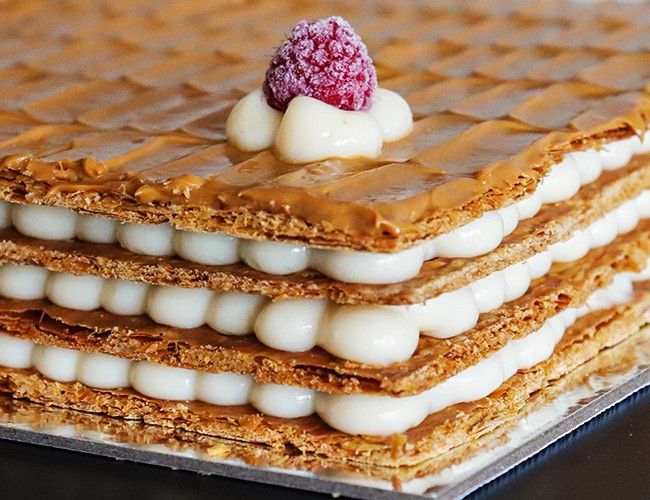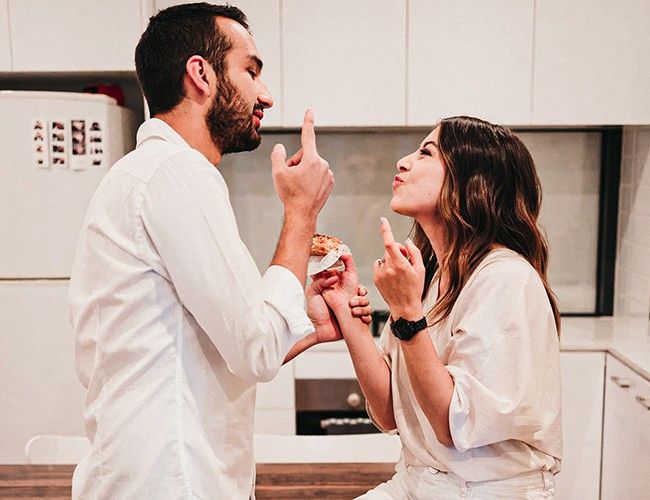 Details
Orders can be made online via the website, which you should check out for the full range of sweet treats. Delivery requires 48 hours' notice.
4. Latin Cravings
When coronavirus closed Plough Hotel in Footscray, Diego Daza was stood down. He's since picked up a gig at a burger joint, but it was unemployment that inspired him to start his Latin Cravings.
"It's one of my goals," says the hospitality graduate. "Every chef, we want to get our own business one day. I think this situation gave me a chance to do that, not just because I needed money, but because I wanted to do it for myself."
Diego moved to Melbourne five years ago to learn English. In Colombia he worked in business administration and logistics, but continued studying in Australia to stay longer. When he saw that cookery was on the list of careers provided by the government, he decided to turn his passion for Colombian food into a profession, and to share it with Melbourne.
The Latin Cravings menu features Colombian-style empanadas, cheese arepas, papa rellena (potato croquettes stuffed with minced beef and egg) and pan de bono – cheese bread made with tapioca flour, corn flour, ricotta and feta (guava paste optional) that kick-started the business. In the near future, Diego hopes to open a food truck serving Colombian street food and coffee, but for now you can try his food by ordering through Instagram.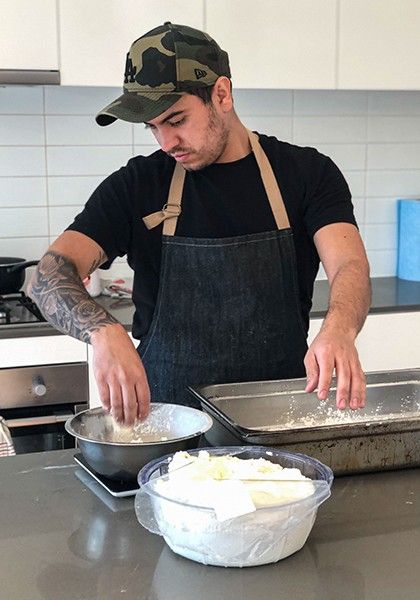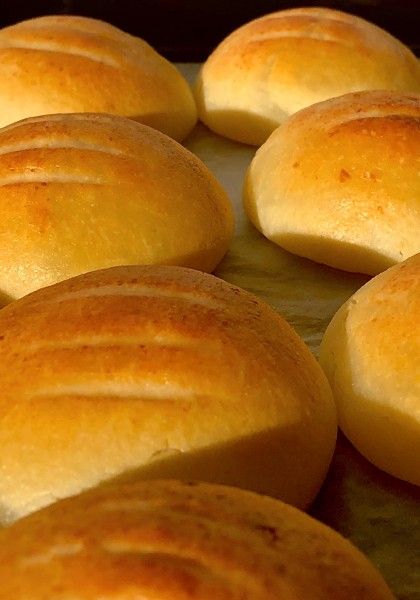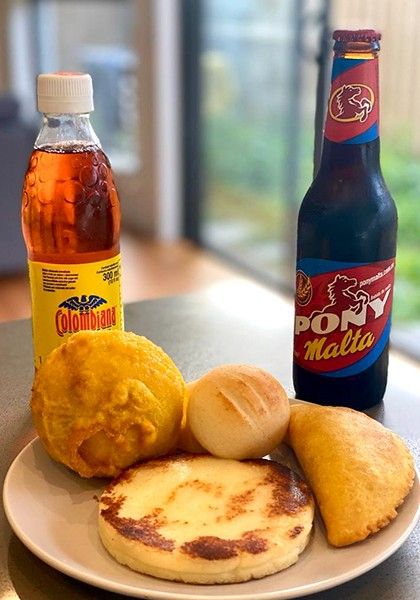 Details
Send Diego an Instagram DM to order (allow a day's notice). Delivery available across metropolitan Melbourne with a minimum spend of $30 (delivery fee varies with distance). Local pick up available from Maidstone.
Around the World in 80 Lesser-Known Melbourne Restaurants
FREE food guide when you subscribe.