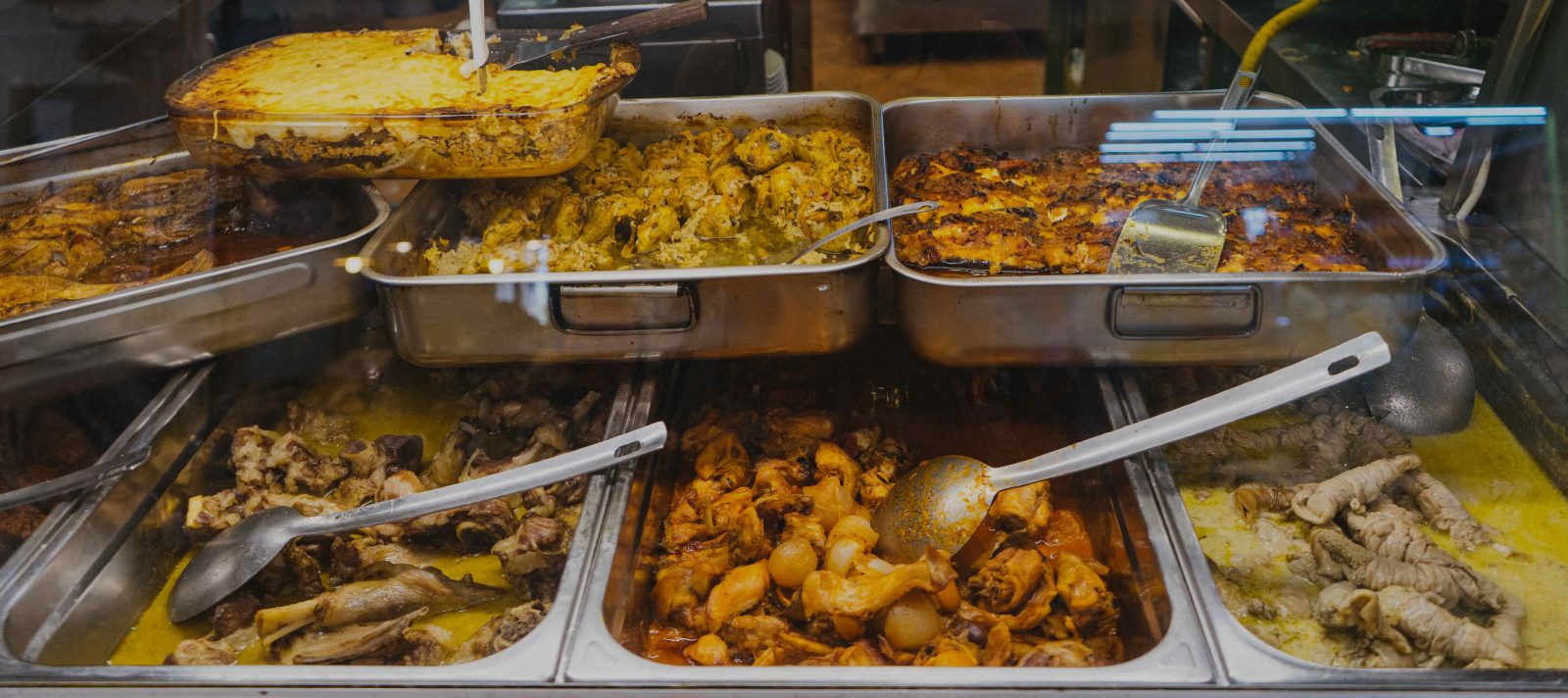 Eat Offal in Chania Market with Locals, Crete
Words & images by Sofia Levin
This tiny mageireio in the Municipal Market of Chania serves offally good traditional Greek Easter dishes.
Navigating the atmospheric back alleyways to Chania Municipal Market (Chania Agora), the first thing that strikes me is disappointment. The outer-most stalls display garish t-shirts reading "I ♥ CRETE", emoji plush toys and souvenir magnets. But around the corner awaits one of the most traditional meals you can eat in Crete.
If you visit a destination and not its local market, does it count? There's nothing like rubbing shoulders with residents as they peddle and push in a manner far more universal than language. It took five years to build Chania Agora, which opened in 1913. Today there are more than 70 stalls arranged in a cross. One arm is littered with souvenir stores (dried sage bunches, honey, raki and natural sea sponge are far less irksome than the gaudy memorabilia).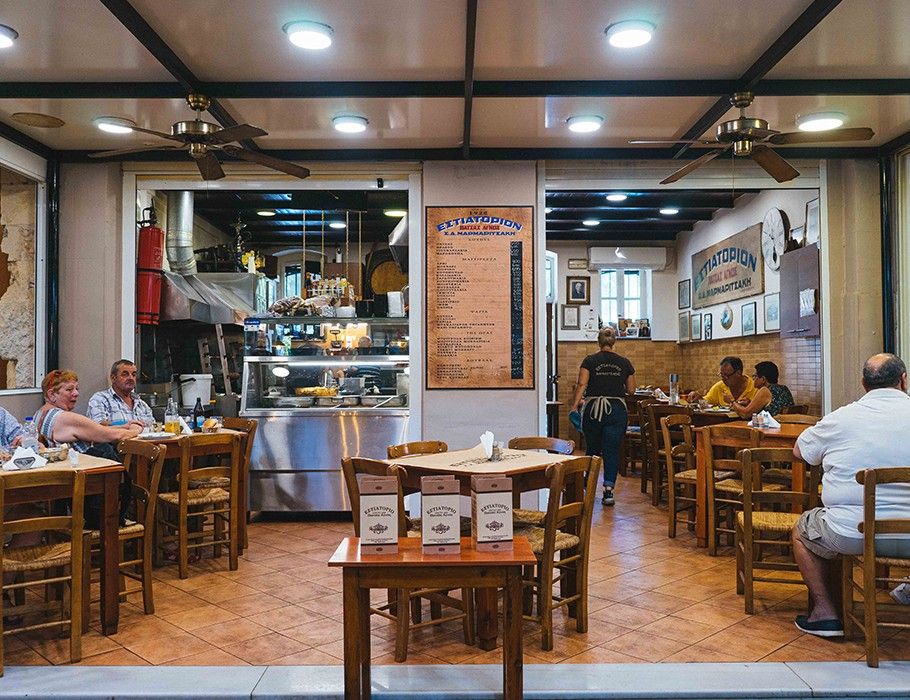 The other is lined with delis selling local cheese, olives and meats, as well as casual eateries called mageireio that offer mayirefta, meals cooked fresh that morning. The best mageireio in the market is opposite a fish stall and called Patsas Agnos Marmaritzakis, though it's also known as Stavros & Stamatis Taverna after the father-son owners. In business since 1928, the name gives some clue as to the house specialty; patsas is tripe soup, and this place knows its way around a lamb.
Wooden tables and chairs spill into the market thoroughfare and are mostly occupied by white-haired men whose bulk indicates a lifetime of good eating. Stavros and Stamatis greet them like old friends and serve mousaka, meatballs and lamb cooked a handful of ways. I'm here for the offal.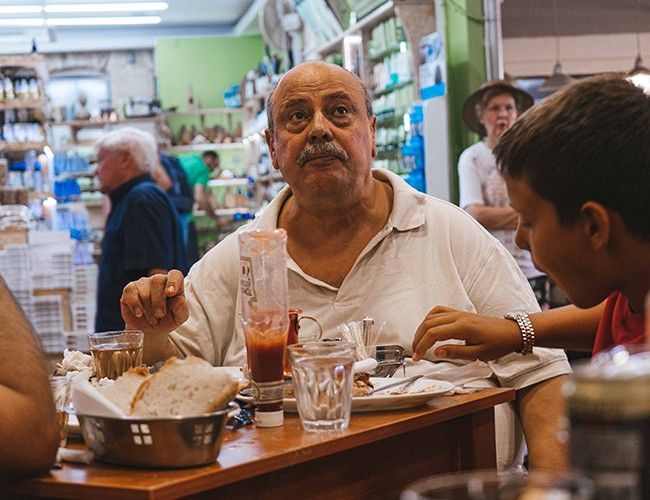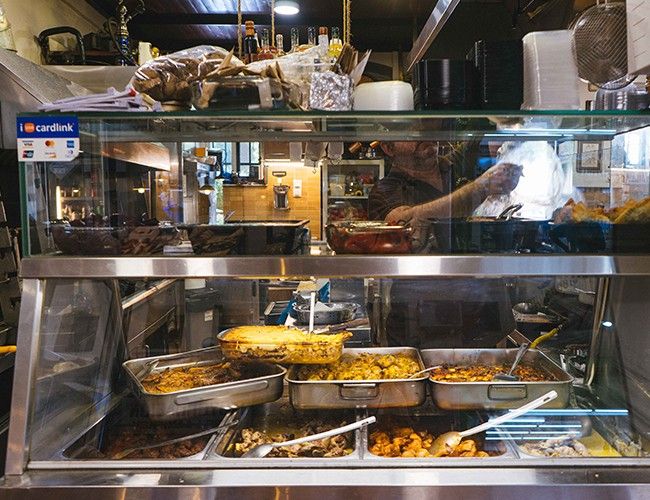 I stand at the counter while a woman explains the contents of each stainless steel bain-marie tub. She points to the spit and spins back to lift lids off giant pots, revealing their contents like a culinary peek-a-boo. I order kokoretsi, lamb intestines wrapped around chunks of seasoned lamb's heart, lung and kidney cooked on a rotisserie until the outside forms a crackling-like shell.
I've tried kokoreç – the Turkish version – in Istanbul. It's the same thing but chopped into tiny pieces on a griddle and served in bread. Torn, I explain to the woman that I would have loved to try the gardoumakia – lamb belly wrapped in intestines served in a shallow pool of lemon juice, oil and dill, also known as kilidakia – but that none of my travel companions will share with me.
"Not a problem," she waves me away and marks her ordering pad. "I make you half serve."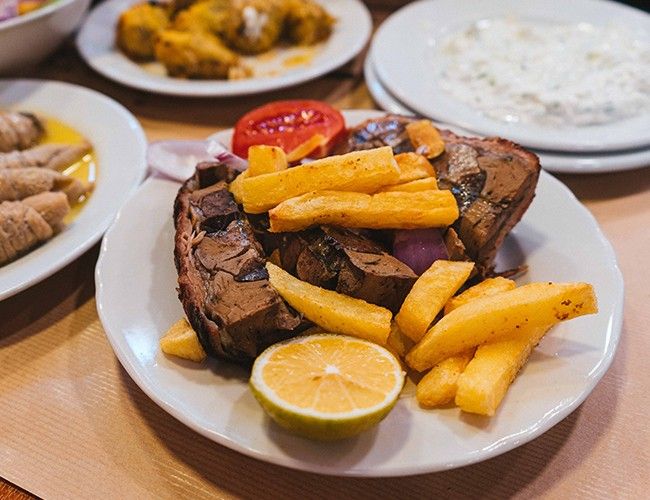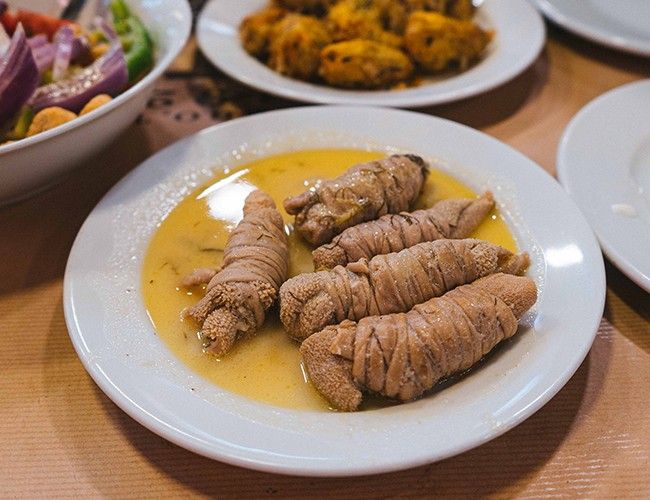 The textures of the two dishes are totally different. If you're trying this kind of food for the first time, the kokoretsi is less challenging – think of it as a chunky porchetta made from pork instead of lamb. The different organs cover the entire meatiness spectrum, from fatty and luscious through to slightly metallic and astringent. Raw red onion, fresh lemon and starchy hot chips counteract the richness. The gardoumakia fits the category of "ugly delicious". If you eat offal in your Vietnamese pho or enjoy trippa alla romana when in Rome, this is a step up in the texture department. The stomach lining has a ridged surface similar to ones own tastebuds, but the dish is cooked for so long that it becomes soft. There are salads, seasonal vegetables and dips, but the memory (and a photograph) of trying traditional Greek Easter dishes in an old-school mageireio makes for a much better souvenir than a Greek slogan t-shirt with a tag that reads "made in China".
Stavros & Stamatis Taverna
Shop 65, Agora Market, Chania, Crete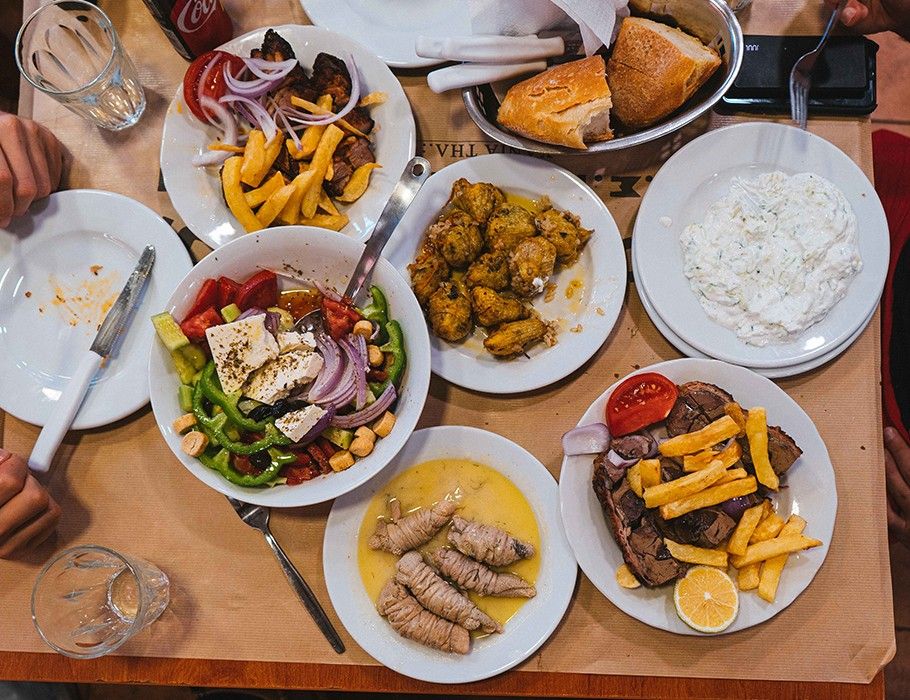 Around the World in 80 Lesser-Known Melbourne Restaurants
FREE food guide when you subscribe.