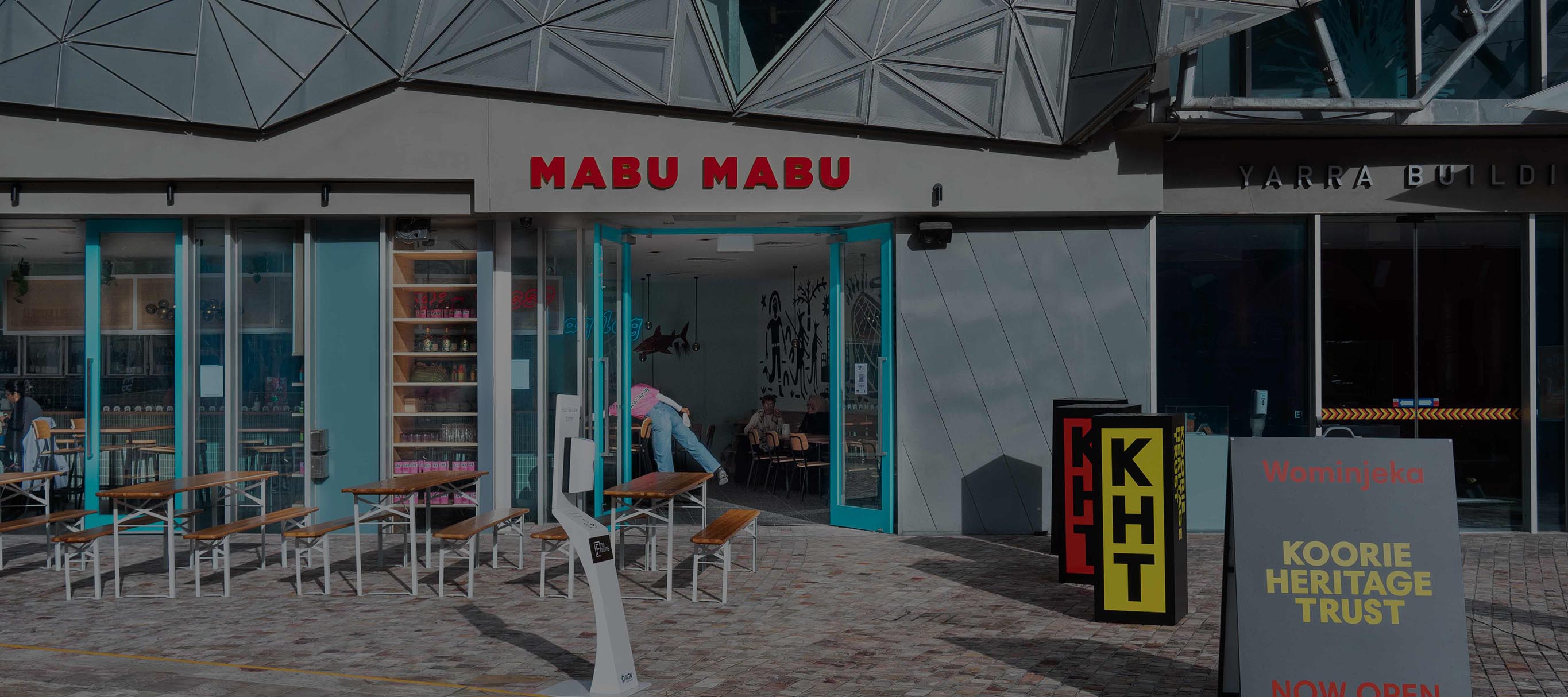 Big Esso,
Fed Square
Big Esso in Fed Square serves Australian Food unlike anywhere else
Words & images by Sofia Levin
In the middle of Melbourne's Federation Square, Big Esso is an inclusive Australian restaurant serving emu steak and green ant martinis without a hint of novelty. Chef and owner Nornie Bero is bringing Indigenous ingredients to the forefront, and the results are delicious.
There's an overwhelming sense of BIE – Big Inclusive Energy – at Federation Square's newest restaurant, Big Esso. Chef-owner Nornie Bero, who also has Mabu Mabu cafe in Yarraville, swung open her doors at the start of August 2021, just four days before yet another Melbourne lockdown.
"We went into survival mode, but that's just my upbringing, that do-or-die attitude. Why should I let COVID stop me from doing things we want to do? Twiddling your thumbs and doing nothing, that's the hardest part for me," she says.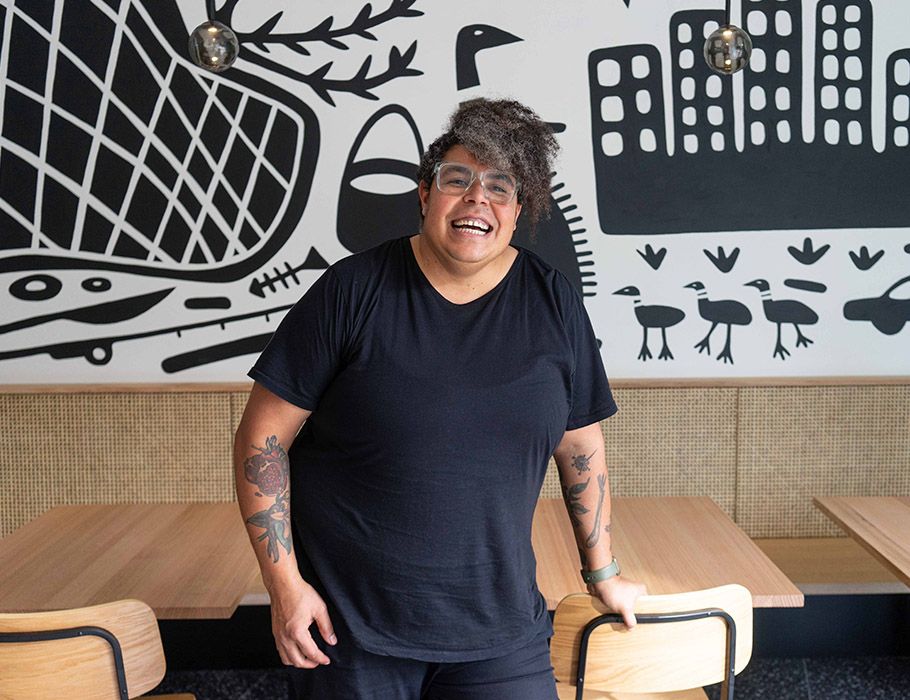 You've likely read about Nornie, who was born in the Torres Strait on Mer Island and has become a spokesperson for Indigenous culture through the lens of native Australian cuisine. Big Esso, which means "the biggest thank you" in Nornie's local Meriam language, is a continuation of her food philosophy of making native ingredients approachable, affordable and fun. This time it just happens to be in the middle of Melbourne's Federation Square with relaxed, sunny vibes and an all-Australian bar.
"Fed Square needed a bit of colour, and I don't mean skin colour. I think we're going to make a real difference here. It's a huge achievement to be able to open a restaurant in Fed Square as an Indigenous business because it shows that we can open these businesses," says Nornie. "We're putting Indigenous cuisine on the map."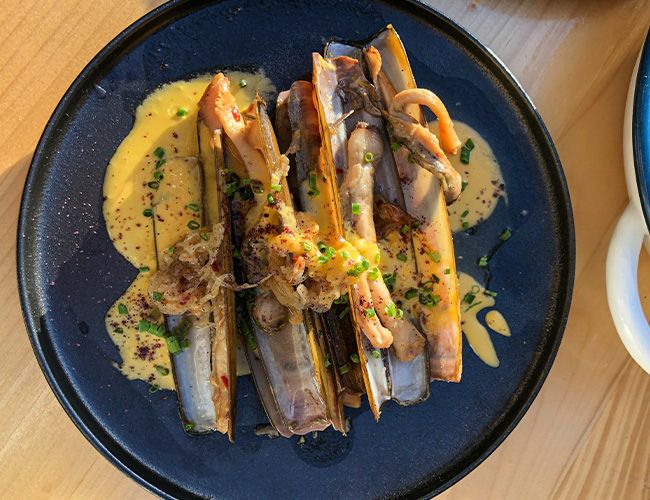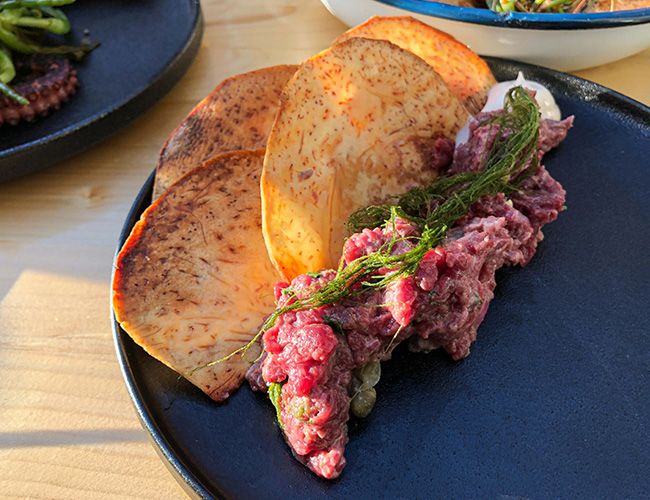 Big Esso might be serious business, but it's cheerful and light from the get go. The colour palette is unapologetically bright: fuchsia staff t-shirts, window frames painted vivid sky blue, Mabu Mabu's signature fire-engine red signage and a debe lag lag neon (it means "delicious"). Ingredients are sourced from First Nations, queer-led, women-led and environmentally conscious producers where possible. Fleetwood Mac blares over the speakers and staff are as excited to be here as diners. It's not just that everyone is welcome, it's that everyone feels it.
"I've got transgender staff, I've got every nation under the sun under our roof now, and our family is growing more and more. And we're representing a culture that doesn't really get much of a headliner," says Nornie.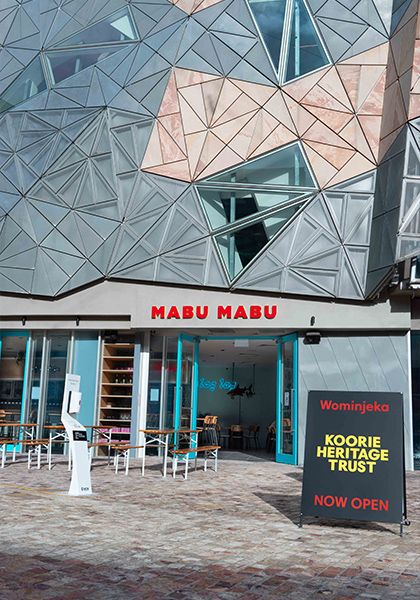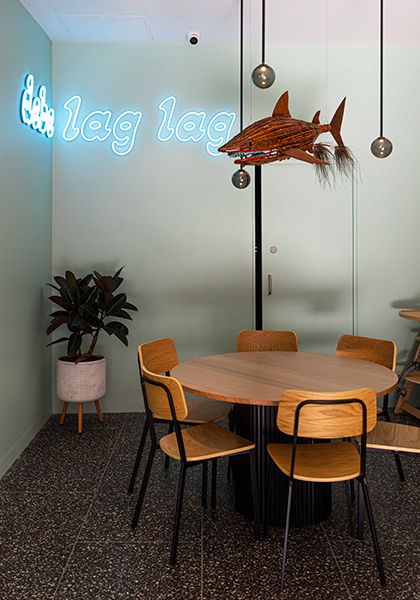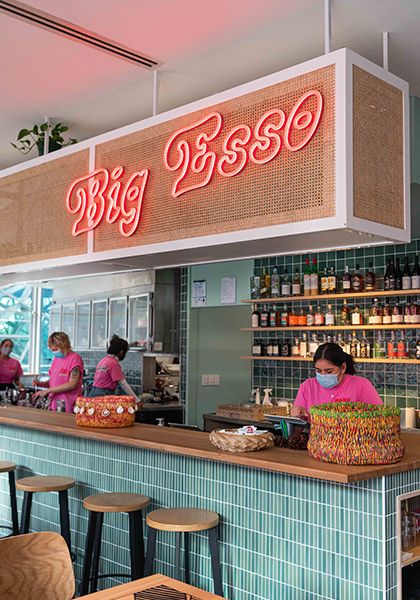 Eating Nornie's food without reading the menu, you might not realise that the tartare with smoked oyster aioli and taro crisps is made from kangaroo, or that you're dipping saltbush and pepperberry fried crocodile into aioli, and not fried chicken. The focus isn't on novelty, it's on taste.
"I wanted to bring my tradition into this because it's awesome, not because I wanted it to be kitschy. This is not just a representation of me, but of everybody that is a little bit different."
Although Nornie is making headlines, the reality is that she's been cooking behind-the-scenes at cafes, restaurants and pubs for the last 20 years. She's always loved being in kitchens, but she never considered the impact she could have by doing it her way until recently.
"It's kind of nice being a nobody and then doing something really cool," Nornie says, laughing. "I never worked under anybody fancy, I'm not from any fancy restaurant. I'm just myself, so it's easier to relate to people. I'm 42 now and I still love it. Maybe I just came into my own late in my career."
Nornie's foray into native Australian ingredients started in 2018, when her first business, Mabu Mabu, opened as an Indigenous deli in South Melbourne Market. A year later, it moved to Yarraville as a cafe, which is when the catering arm began to pick up. Although seeing ingredients like pepperberry on a breakfast menu and finger lime in a cocktail is more common than ever, Australia still has very few First Nations-owned eateries, and nothing like Big Esso.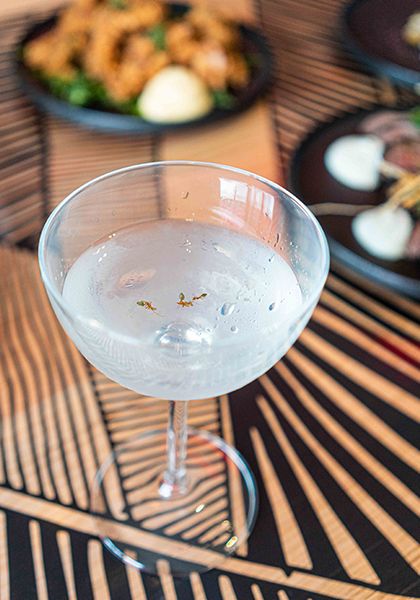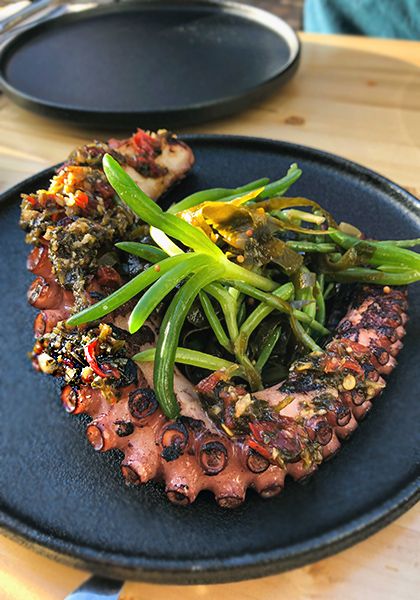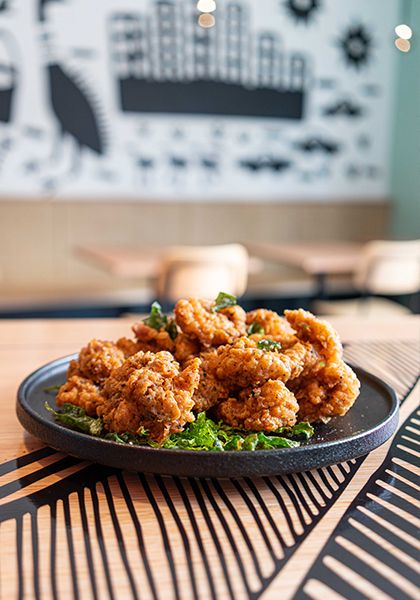 "There are many restaurants and bars out there that are doing native ingredients; we're just doing it a little differently," says Nornie. "We make them the hero of everything, not just something that enhances something else. It's something that I never ever thought I would do in my lifetime."
Big Esso is the only place in Melbourne where you can eat emu steak; a charred flat fillet slightly sweetened with molasses, drizzled with saltbush chimichurri (a Mabu Mabu deli original) and served under a mini haystack of fried sugar cane. Other dishes include juicy grilled prawns scattered with sea succulents and served with house hot sauces (try the pineapple); saltbush lamb shoulder with lemon myrtle labne and warrigal greens; and baby snapper cooked in paperbark with mango, celeriac, kohlrabi and green ant caviar (their zesty abdomens look a little like tiny fish eggs).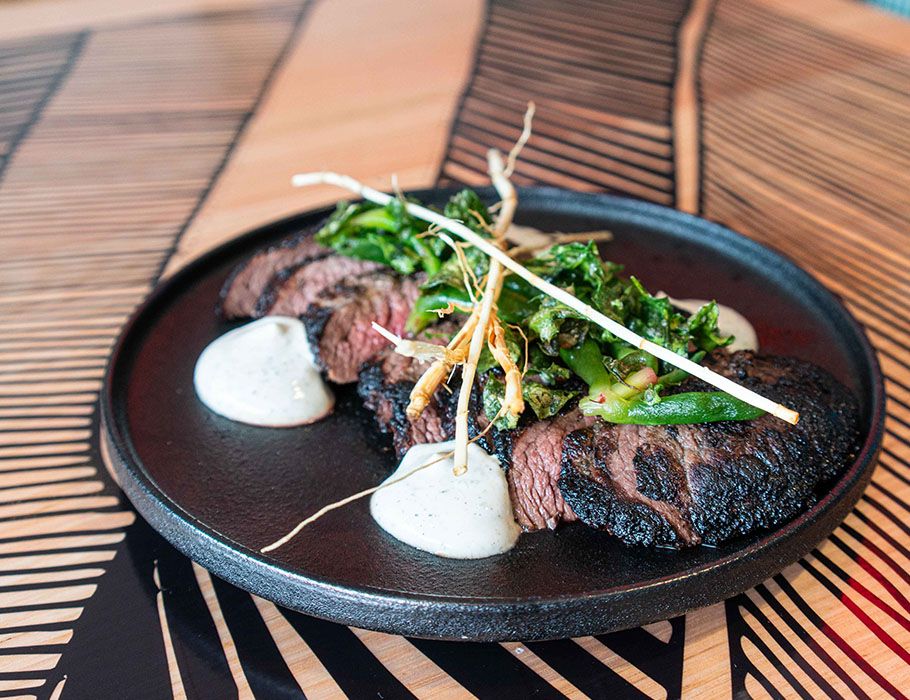 Nornie is just getting started. She continues to sell native hot sauces, spices, pickles and teas online. She's releasing a cookbook in February 2022, the first to feature native ingredients in everyday cooking. And her "big, big dream" is to open a cooking school.
"Can you believe it? From us at the market stall to this?" she asks.
But every time one chats to Nornie, it's even less surprising than before.
Details
Fed Square, Melbourne (upper square)
Around the World in 80 Lesser-Known Melbourne Restaurants
FREE food guide when you subscribe.