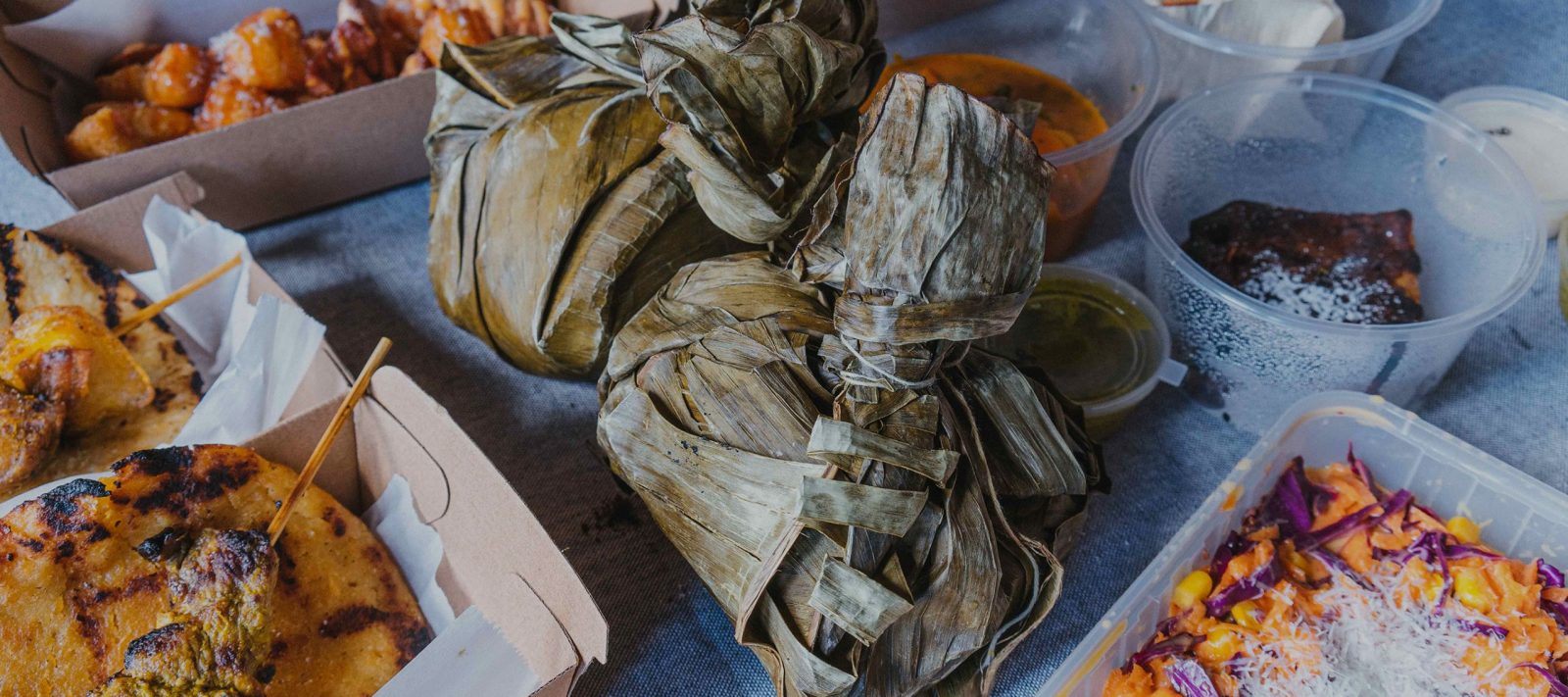 Berbeo Bros, South Melbourne
Berbeo Bros: The Famous Colombian Food Family Cooking Under the Radar in Melbourne
Words & Images by Sofia Levin
From slaughtering and barbecuing whole animals in Colombia to sharing street food in Melbourne, the third-generation Berbeo brothers are doing things differently.
If you grew up anywhere other than Fusagasugá in Colombia, you probably haven't heard of the Berbeo family. An hour and a half southwest of the capital of Botoga, they're local food royalty. The Berbeos have been in the restaurant and catering business for more than 50 years, serving 1000 covers a day and churning through 30 pigs and 10 cows each week. That's separate from when they're catering for groups of 5000 to 10,000 people, slaughtering, butchering and barbecuing beasts themselves.
The third generation of Berbeos aren't cooking in Fusagasugá. They're cooking in Melbourne. Juan and Sebastian Berbeo opened Colombian street food concept, Berbeo Bros, in South Melbourne at the end of 2019. Everything on the menu is $12 or less.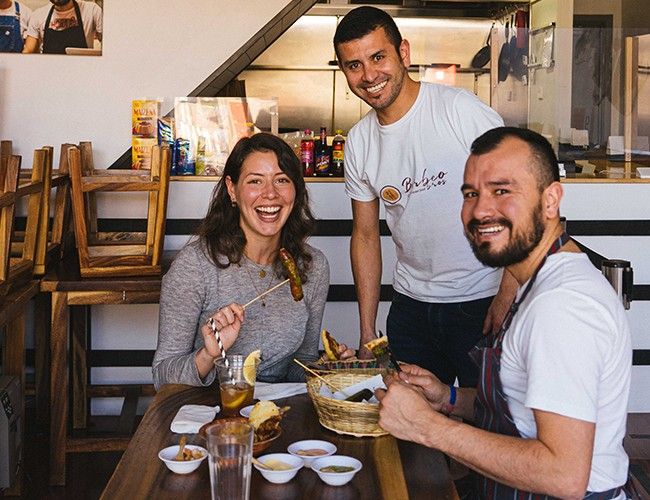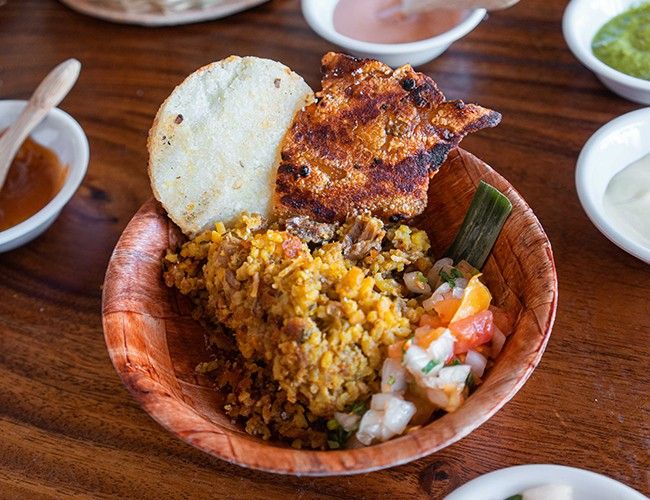 "My father is well known for his food and what he does. He's sceptical because he's like, you should just do big dishes so they can pay $25, but that's not the focus of the business. We want everyone to try it," says Juan.
Juan came to Australia 14 years ago to study veterinary science, but dropped out when he couldn't afford to complete the course. He returned to cooking in order to get a visa, and never stopped. He's worked at restaurants such as MoVida and Rockpool in Melbourne, had a stint in Sydney with the Merivale group and spent a few years as head chef of Pastuso before opening Berbeo Bros.
"I didn't know that all the experience I learned from my parents gave me enough credits to be working as a chef," he says.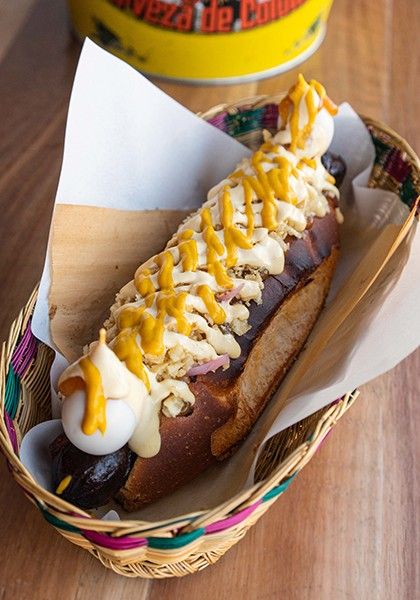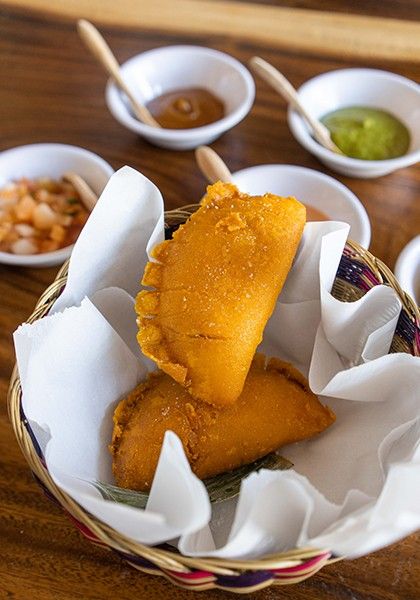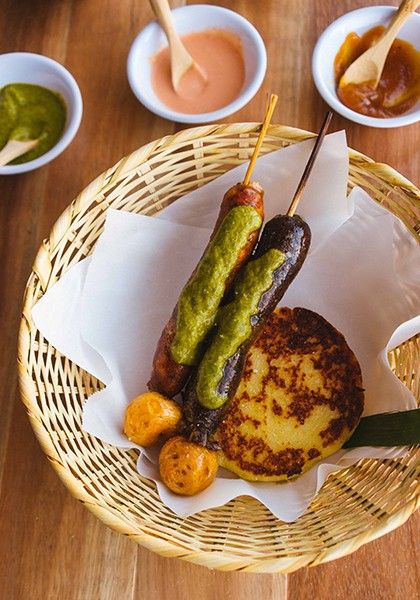 Before Berbeo Bros opened, Juan was already selling products to wholesalers and restaurants after the food of Colombia. Although 2020 has been tough on hospitality, Juan's restructured the business to sell Berbeo Bros' food products to all of Australia, which means arepas, maize empanadas, lechona (12-hour roasted whole pork stuffed with rice and spices), chorizo, morcilla and hard-to-find papa criolla (mini Colombian potatoes) can be ordered with the click of a mouse.
"Some of the recipes are influenced by my grandmother and mother and aunty. It's keeping the traditional flavour, but giving it a little bit of a touch-up with everything I've learned in kitchens over the years," says Juan.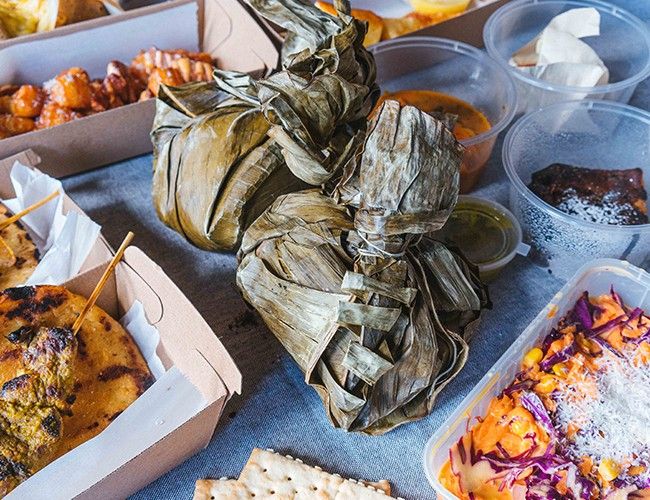 Details
Berbeo Bros, 602 City Road, South Melbourne, 0413 595 851, berbeobros.com
Berbeo Bros delivers its dine-in menu within 25km of the restaurant, where pick up is also available. House-made products can be ordered via the website and delivered Australia-wide.
Around the World in 80 Lesser-Known Melbourne Restaurants
FREE food guide when you subscribe.