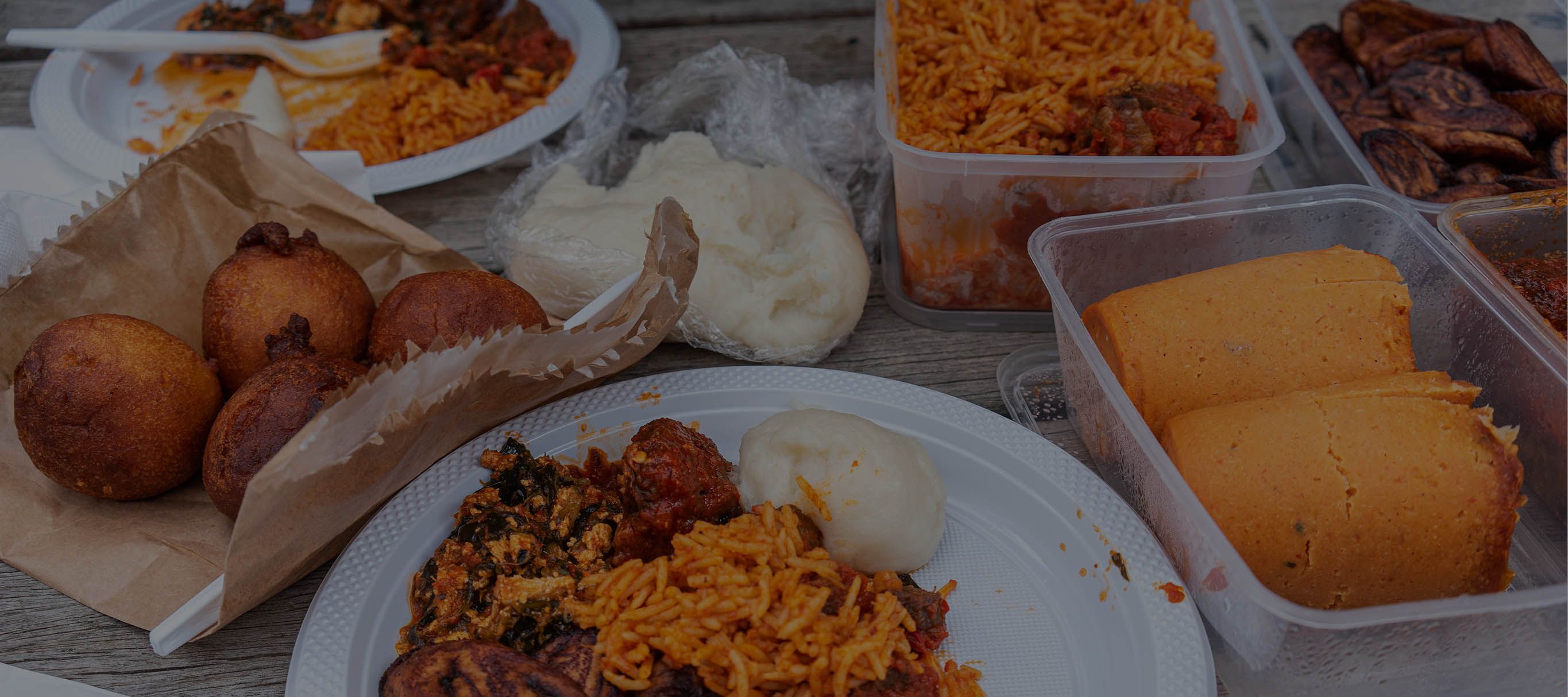 Adonai Foods,
Carlton
Adonai Foods is Melbourne's only Nigerian restaurant
Words & Images by Sofia Levin
Soup thickened with melon seeds, peppery roast goat and doughy yam balls are just some of the traditional dishes at Adonai Foods, the only Nigerian restaurant in Melbourne.
Australians are increasingly familiar with East African food (cue Ethiopian injera and doro wot), but West African cuisine is largely unexplored. Funmi Ewedairo, who owns the only Nigerian restaurant in Melbourne, Adonai Foods, attributes the lack of Nigerian venues to the diverse skill set of West African migrants.
"Most of Nigerians, they come as skilled migrants. That's why it's difficult for us to get staff," she says. "We have our own jobs back home. Most of us are doctors, nurses; no one wants to go into (hospitality). It's a huge job; a very big job to do. I think that's why there's not much restaurant."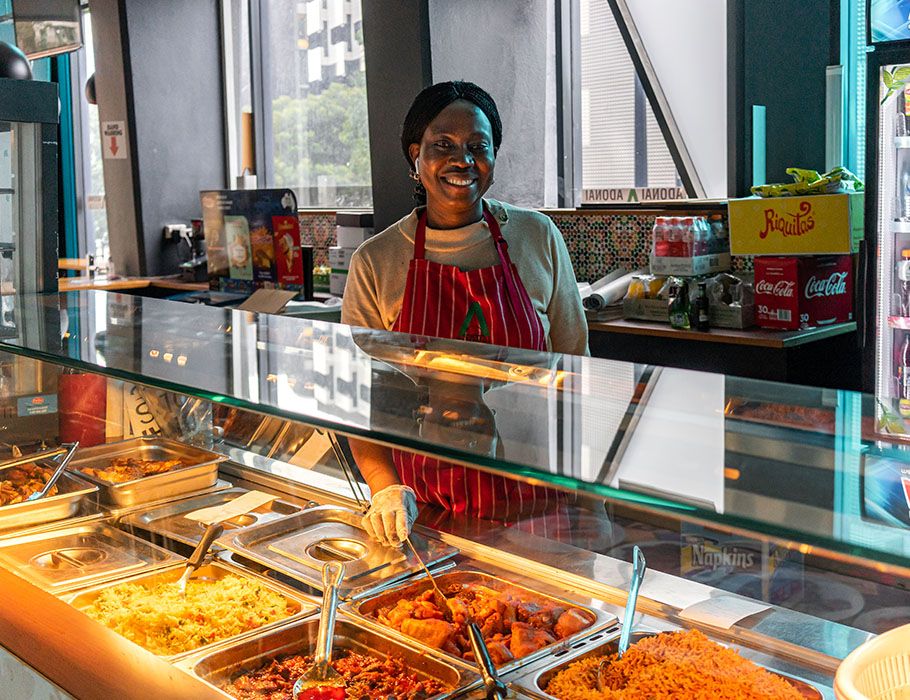 Funmi's family is no exception. Her kids are studying to be lawyers and pharmacists. Her husband is a doctor. Funmi worked for the Department of Human Services and Wesley Mission for more than a decade after arriving in Melbourne back in 2005.
It was during long-service leave that she started fulfilling private catering jobs for the Nigerian community. Orders began piling up, and juggling jobs – as well as raising three kids – became too difficult.
"When I went on my long service, I say, okay, I think I better do something because it's getting bigger and bigger and bigger. I say, if god gives us a place, we need to go now," says Funmi.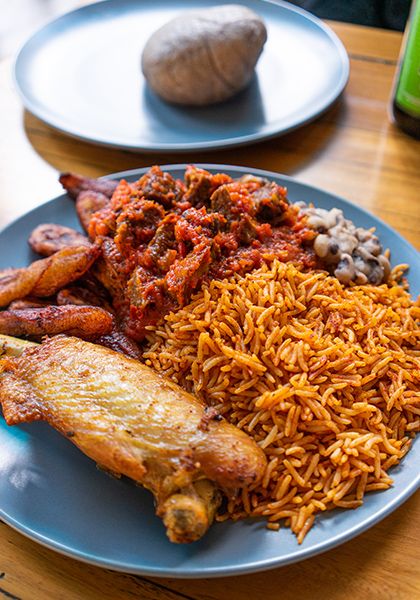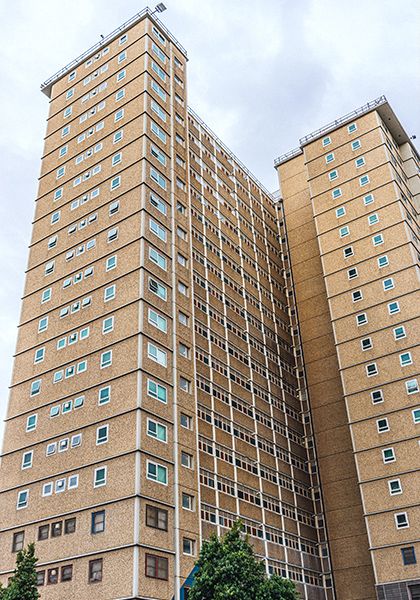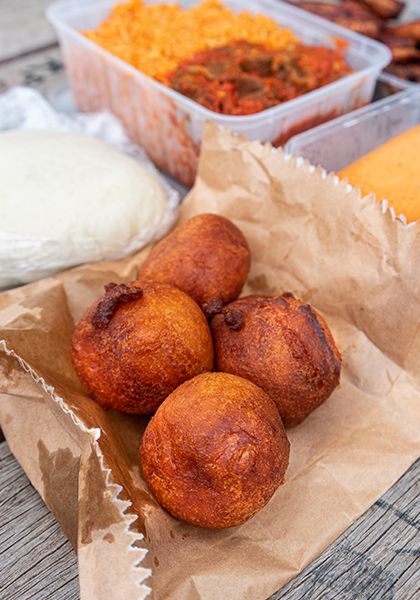 That place, Adonai Foods, opened in 2017. The no-frills Nigerian restaurant is tucked away beneath a block of government flats in Carlton at the end of a no-through road – you wouldn't know it's there unless you ride your bike along the path or live in the surrounding buildings. Most of Funmi's regulars are African, but she welcomes anyone eager to try her cooking.
"People come from different parts of Africa; different parts of Melbourne. Everybody wants to come and try new things."
Every morning Funmi and her staff cook traditional Nigerian food from scratch. Dishes are added to the bain-marie display up until lunchtime.
"We have different soup, we have vegetables, we have egusi (dried, ground melon seeds used as a nutritious thickening agent), we have okra soup, we have ewedu (jute leaf soup)," says Funmi.
"We eat a lot of rice, and we have our 'swallows', which is the heavy food. We have poundo yam (boiled white yam that's pounded until it becomes an elasticky dough), we have amala (similar to poundo yam but made from dried yam flour and darker in colour), we have garri (any creamy, starchy dough – like fufu – made by processing tuber roots)."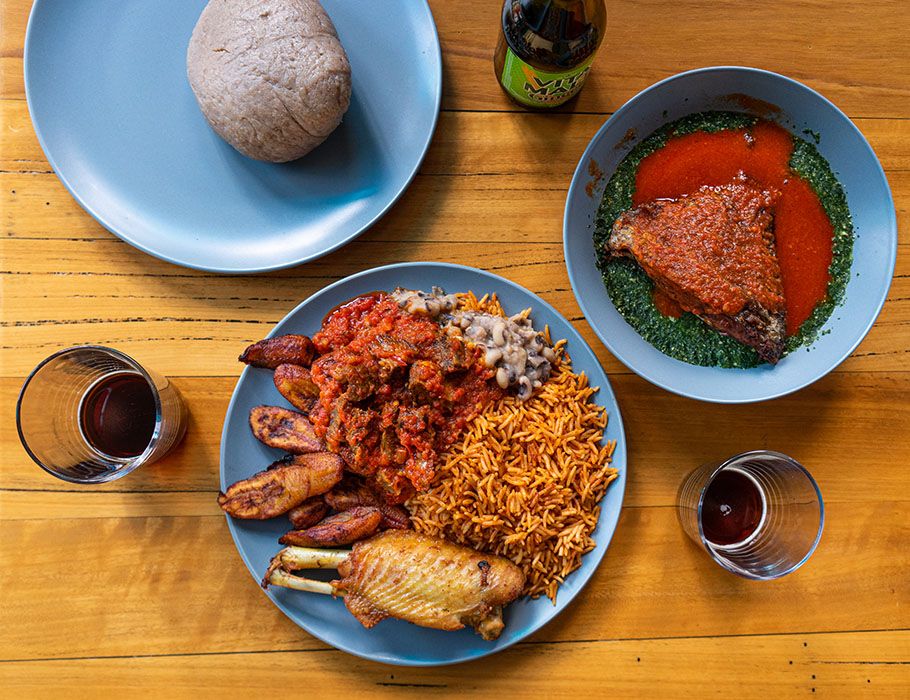 Other Nigerian dishes include $0.50 puff-puff (spherical fried doughnuts), the national dish of jollof tomato rice, asun (peppery roast goat), stewed beef, turkey and moin moin. The latter are cylindrical steamed bean cakes prepared by painstakingly peeling the husks from soaked black-eyed beans, blending them with onion, red capsicum, and a little chilli, and then steaming the mixture in cups with shredded trevally and hard-boiled egg. The result is a spongy, umami-packed snack that's only $3.50 – and far more interesting than a Melbourne dim sim.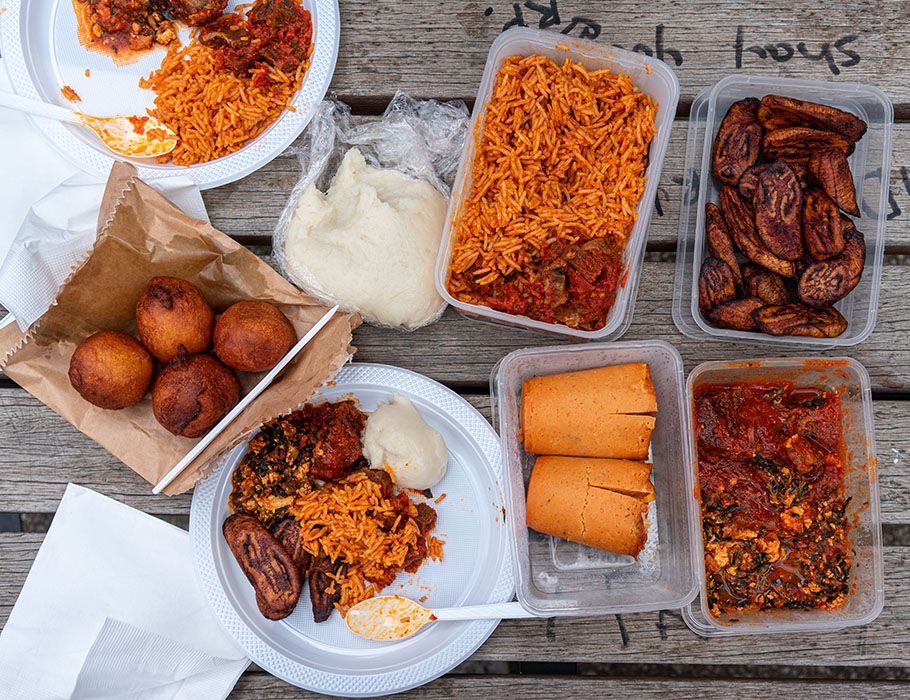 Funmi technically started catering when she was 12 years old. To help out her hardworking parents (a teacher and principal respectively) the girls in the family would take it in turns putting together a menu, going to the market and cooking.
"I never get tired with cooking. It's in my blood, I love it," says Funmi. "I like seeing people's face when they eat. And good food makes you happy."
Details
478 Drummond Street, Carlton
Around the World in 80 Lesser-Known Melbourne Restaurants
FREE food guide when you subscribe.