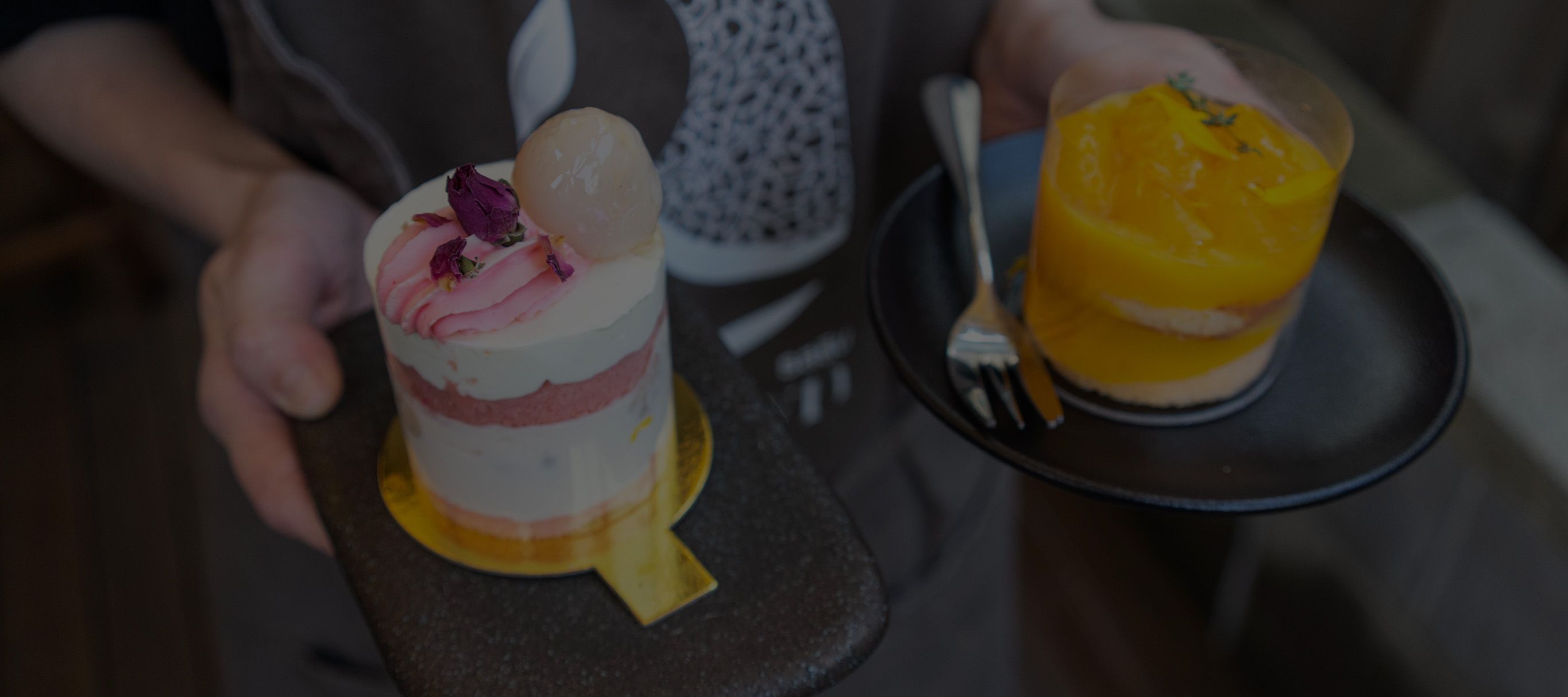 Roslyn Thai Cafe,
West Melbourne
Roslyn Thai Cafe wants Melbourne to eat Thai food for breakfast
Words & images by Sofia Levin
Over the last decade, this chef couple from Thailand has worked tirelessly behind the scenes opening top hotel restaurants, the first Australian Long Chim, and supporting international students during COVID. Their first venue, Roslyn Thai Cafe, isn't just the culmination of their experience – it's deeply personal.
Roslyn Thai Cafe doesn't look like one of Melbourne's best breakfast openings of 2023. It's inconspicuous from its West Melbourne perch on King Street, which is just across the road from Witches in Britches theatre restaurant. It's not exactly a location rife with foot traffic; initially, the only customers were fans of Mama Rin on Instagram. Within a few months of opening, it's becoming a favourite among locals and hospitality staff craving big flavours for breakfast.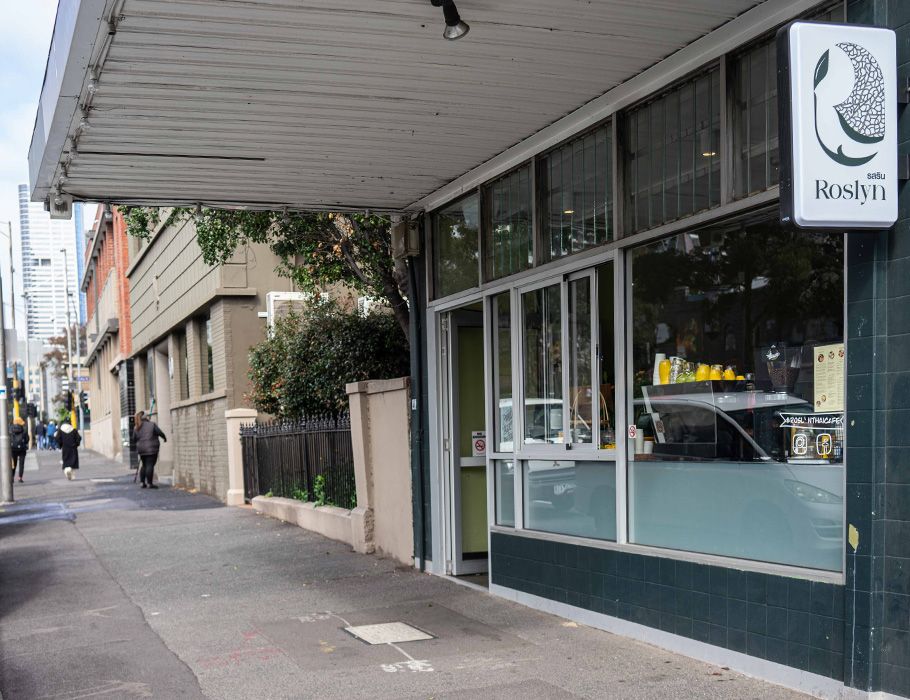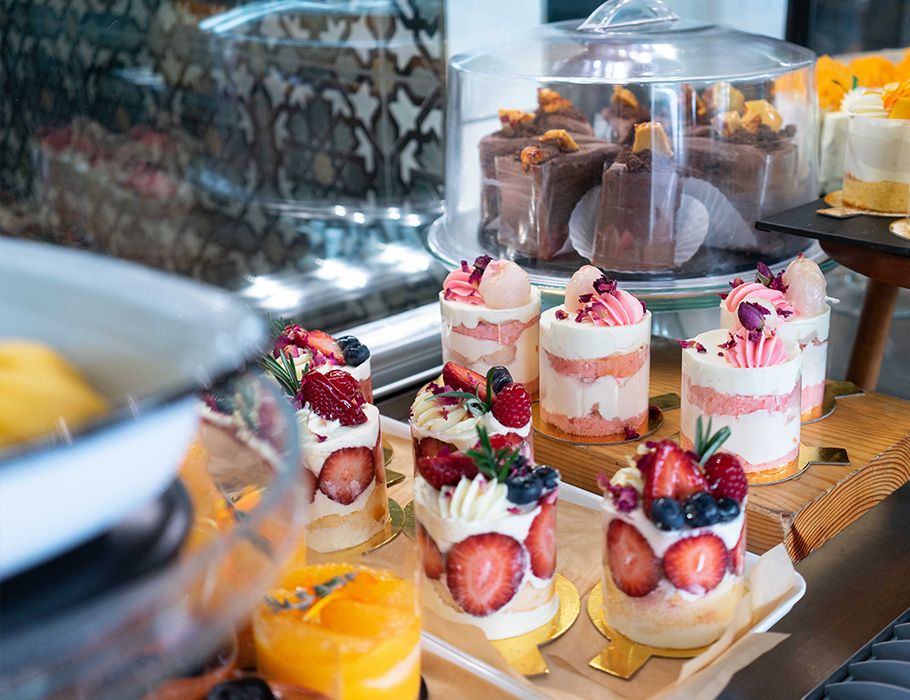 Roslyn Thai cafe opened in July, a brick-and-mortar evolution of Busarin "Rin" Rojkarnwong's online food business. Originally, it was Rin's way of supporting international students during Melbourne's harsh lockdowns, along with her husband and fellow chef, Sapol "Pol" Deoisares. At Roslyn Thai Cafe, he makes the savoury dishes and she's in charge of dessert. Klomjit "KJ" Barzano is their business partner, a smiling face on the floor running armfuls of Proud Mary coffee and Thai milk tea to the sheltered, rear deck (Roslyn Thai used to be a dog cafe).
The chefs have an impressive collective CV, having worked on the opening kitchen teams of QT Sydney and Melbourne, now-closed Jamie's Italian (Sydney) and Bang Bang RC (Elsternwick, Melbourne), to name a few. But it wasn't until they received a call from renowned Thai food expert, chef and cookbook author, David Thompson, that they started to professionally cook their national cuisine. Thompson asked them to help set up the first Australian Long Chim in Perth. They moved there in 2015. It was the first time Rin and Pol had worked in the same position.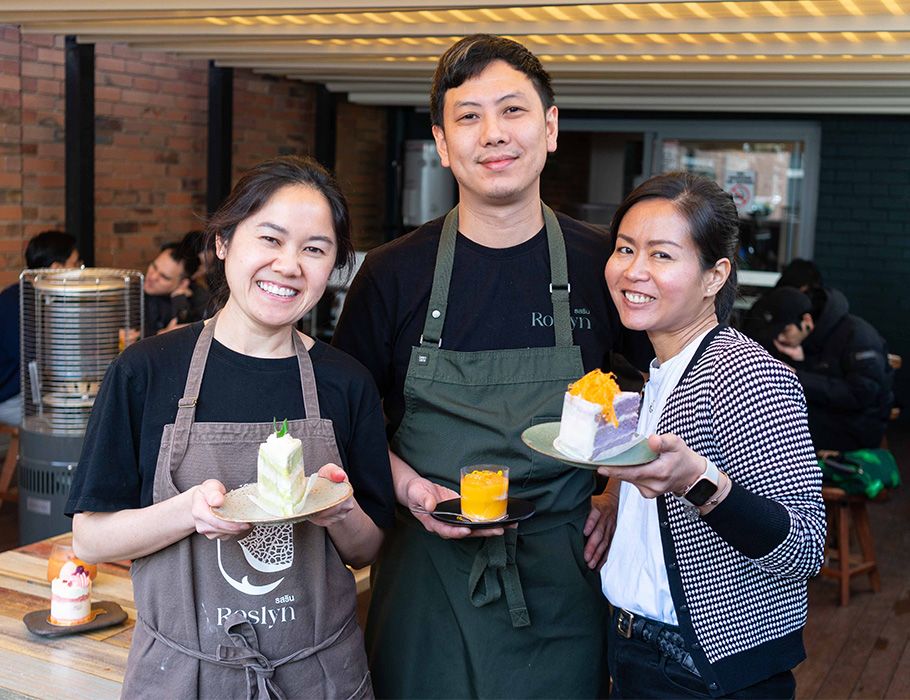 "And it will be the last time!" says Rin. "We were both senior sous chef, with no head chef. That's why I ended up in pastry."
Back then, Pol was in charge of the curry and wok sections, where he spent his time trialling countless recipes to perfect the restaurant's dishes, as guided by Thompson.
"It actually made us start to have this Thai cuisine journey, making everything from scratch. I never thought it would be that complicated until I started with David. We learned a lot," says Pol.
His commitment to curry is why Roslyn Thai Cafe's kheaw wan gai tod is one of Melbourne's best. The fragrant green curry comes in a separate bowl from the chicken and rice, the gravy bobbing with baby Thai eggplants and singing with verdant, zesty aromats. It's heady with lemongrass, lime leaves, coriander seed, cumin and bright green chillies (avoid if you're spice sensitive). The chicken's thin, brittle batter shatters when bitten, its integrity preserved by serving the liquid on the side.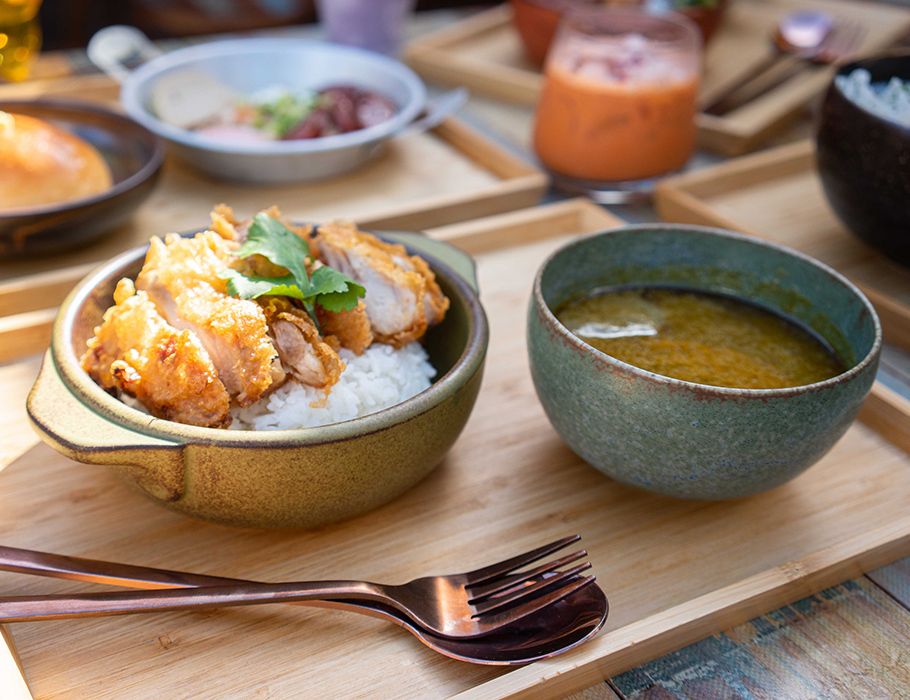 The inspiration for Roslyn Thai Cafe's breakfast and lunch menu came directly from Rin and Pol's experiences at home in Thailand.
"We had conversations from the start; what is the experience that we love to have from growing up from young to teenagers that we want to share?" says Pol.
Jok moo sub, Thai congee with pork balls, is based on bowls the couple ate growing up from Jok Prince in Bangkok. In West Melbourne, they serve it with homemade pork balls, chilli crisp, a soft-boiled egg and youtiao (Chinese doughnuts).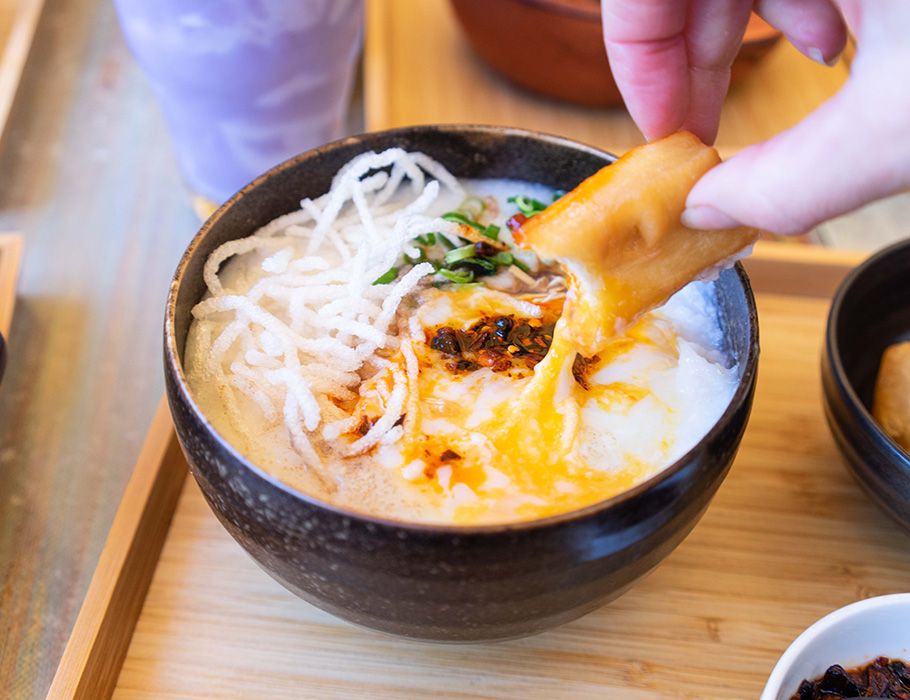 Flaky roti murtabak is filled with curry mushroom, potatoes and onion. Served with house satay and cucumber relish, it's based on a dish from the chefs' university days. Khai ka tha is a nod the signature breakfast of Khon Kaen, a city in Isaan in Thailand's north east. The east and west come together as fried eggs are served in a hot plate decorated with rolled pork and mince, with a buttered brioche roll on the side.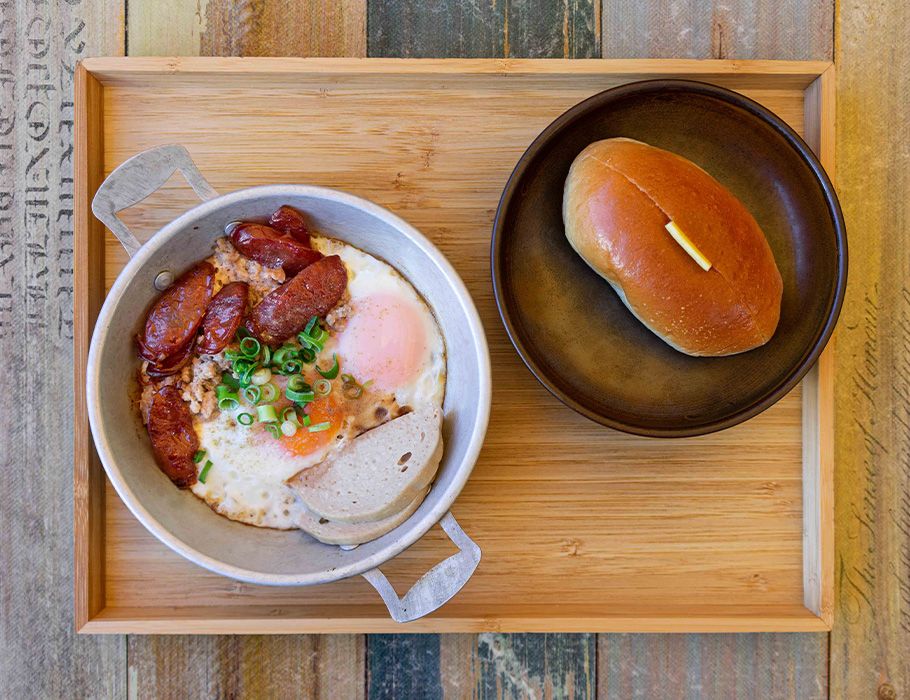 Khao na moo waan is another favourite, where caramelised, slow-braised pork belly is chopped and scattered over rice. It comes with a son-in-law egg, chilli and mint dressing.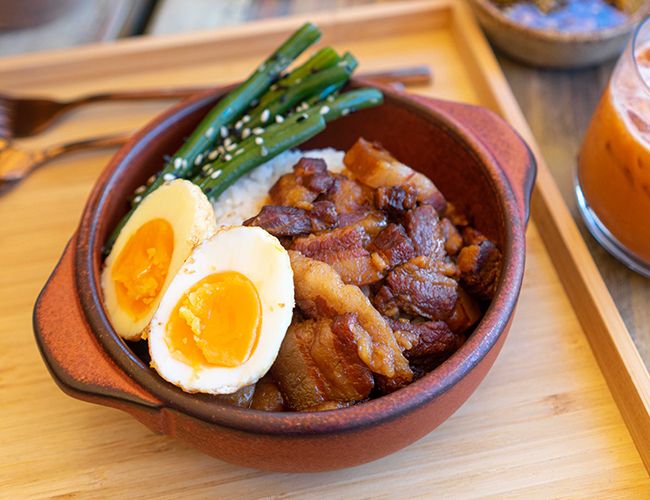 From the sweets corner, Rin has been focused on technique ever since she left behind her life in Bangkok to study cookery at Sydney's Le Cordon Bleu in 2006. Many of the customers come just for her rotating chiffon cakes, with flavours such as black sesame, Thai tea, pandan, peach and rose, mandarin and lychee. There are also coconut milk-based desserts, like bua loy rice dumplings and lod chong pandan noodles, as well as fresh mango sticky rice.
"Everything is homemade," says Pol. "That's why customers come back, because they feel the love. Every time they come, they feel the love."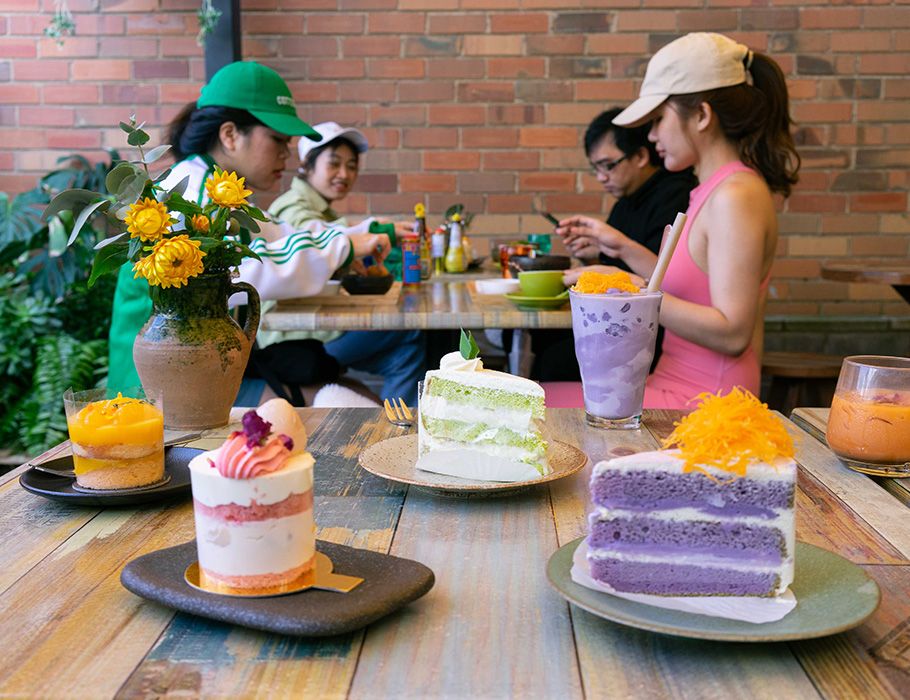 At the time of writing, Rin and Pol's second venue, a modern dessert bar called PaChan, has just opened on October 24 at 19 Katherine Place, Melbourne. It's a partnership with the owners of Korean dessert cafe, Snow Moon, also in the CBD. Visit for plated desserts incorporating house-made gelato with Asian flavours and ingredients. Highlights include mango gelato with mango marshmallow, sticky rice, mango tuile, coconut crumble and coconut foam; as well as durian gelato in a waffle cup with salted coconut foam, jackfruit, young coconut jelly, coconut crumble, a coconut tuile, and extra durian on the side.
Around the World in 80 Lesser-Known Melbourne Restaurants
FREE food guide when you subscribe.