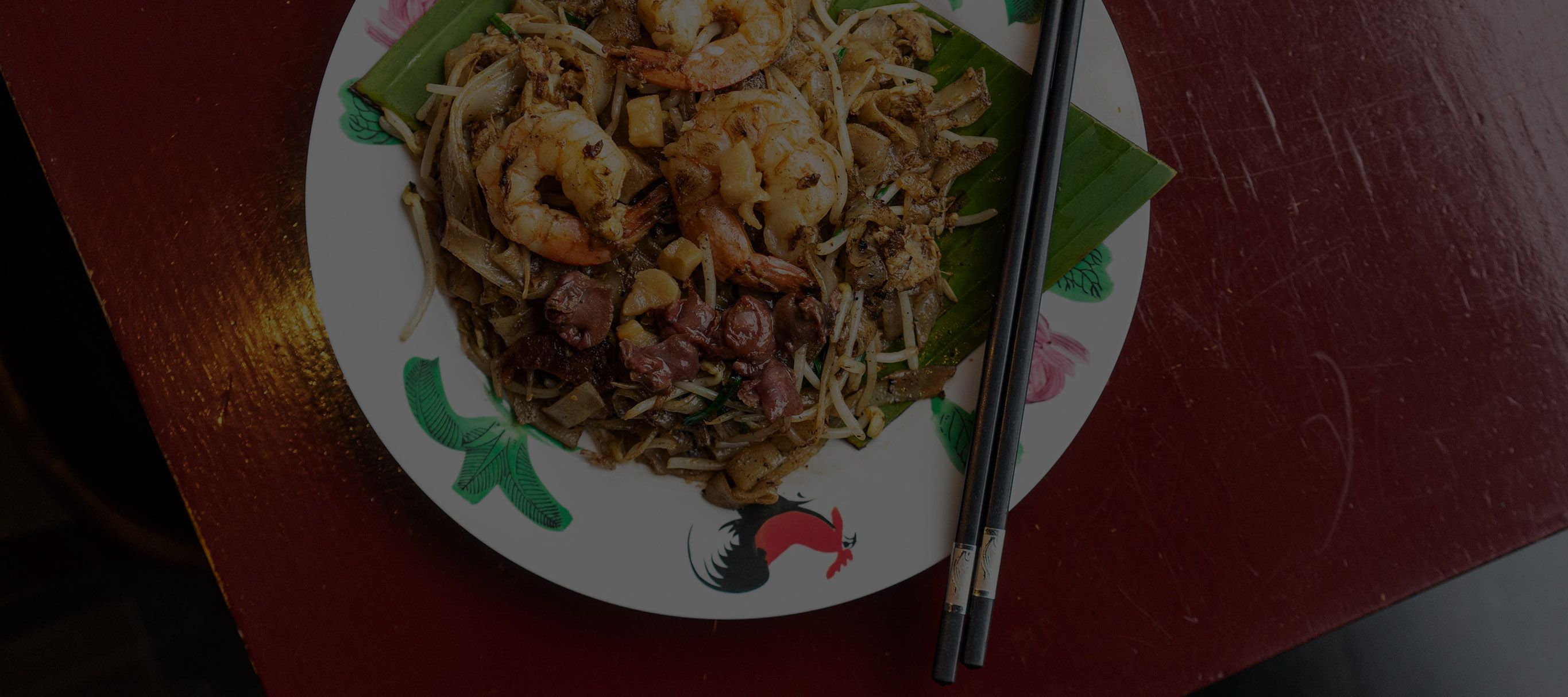 Kakilang CKT,
Melbourne
This char kway teow owes its success to smoke, social media & sesame oil
Words & images by Sofia Levin
Malaysians are queuing for char kway teow at Kakilang, a Melbourne restaurant run by a Penang family who has been making sesame oil since the Qing Dynasty era.
The laneway beside the dated Park Regis hotel on St Kilda Road doesn't smell like Melbourne. Exhaust vents puff smoke down the street, swirling with garlic, soy and fish sauce. Until late June 2023, the hotel's ground floor was occupied by Purple Cafe & Bar, whose colour scheme was as garish as its food was uninspiring. Now Malaysians queue for Kakilang, one of few Melbourne restaurants stir-frying Penang-style char kway teow.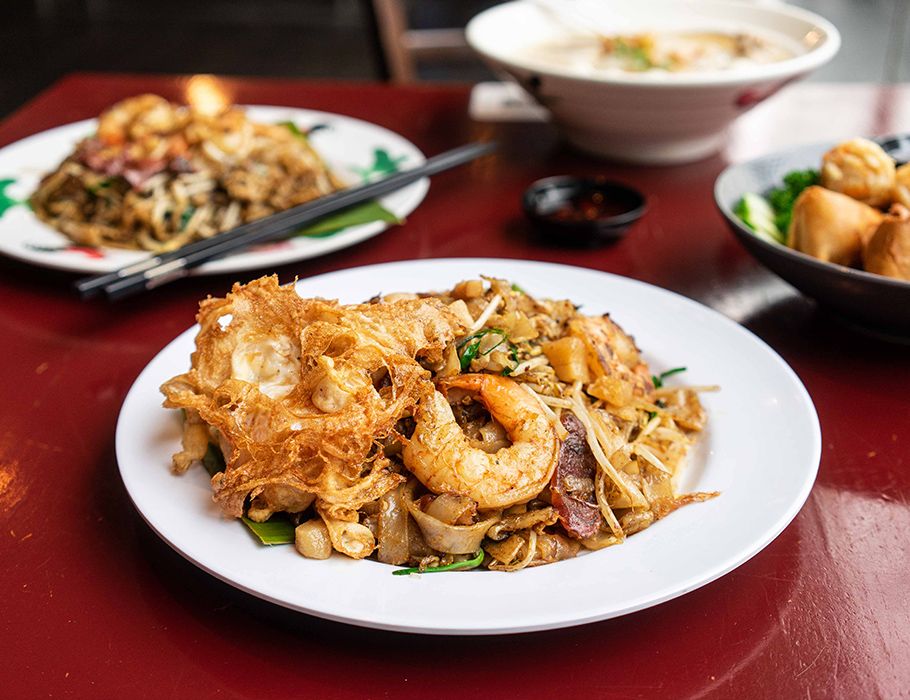 "People offer char kway teow, but not with this flavour," says Kakilang co-owner, Ping Ch'ng. "A lot of Malaysians find it very authentic because of the wok hei. The way it's made reminds them of home."
Wok hei is the Cantonese term for "wok breath"; a deep, complex smokiness imparted on food by a well-seasoned wok licked by flames and handled with skill. It's unmistakeable in Kakilang's char kway teow. The aroma is acutely embedded in the egg that coats every millimetre of flat rice noodle. They spring and slip between chopsticks, curling around the vital crunch of bean sprouts and the sweet, umami chew of lap cheong (Chinese sausage).
Prawns here are plumper than their hawker counterparts, and should you order blood cockles, tiny bursts of subtly metallic flesh balance out the yielding, golden chips of impossibly delicious pork lard. An optional fried duck egg – a gushing, golden yolk engulfed by a tornado of whispy whites – ought to be compulsory.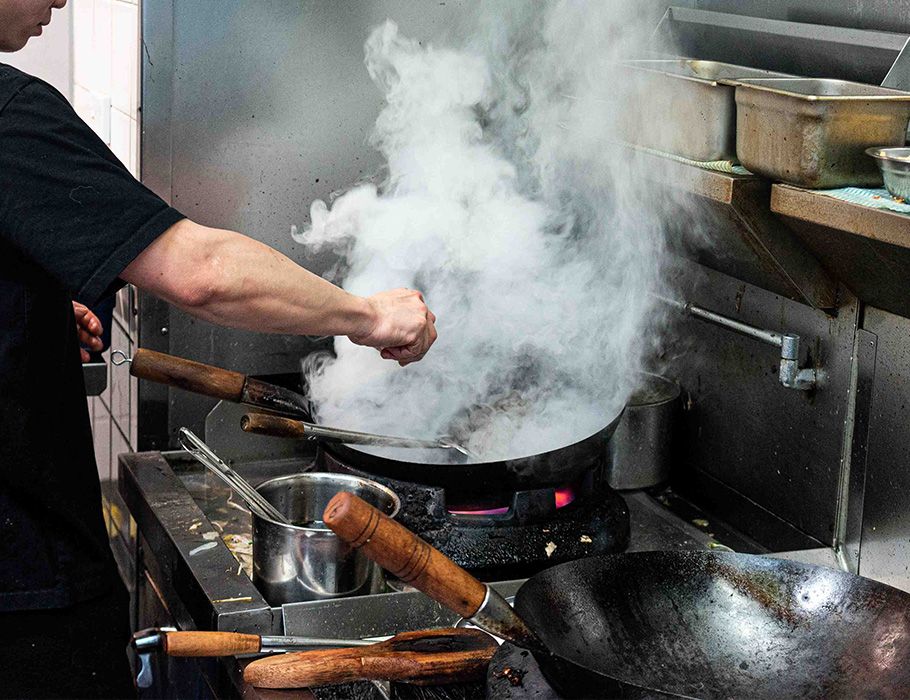 After just a few weeks, word about the smoky char kway teow at Kakilang had spread like wildfire on Malaysian community Facebook groups.
"A perfect 10 score out of 10… up there amongst the very best authentic Penang CKT," reads one. "As good as Goggle Man from Penang… wok hei so strong, my dish is still hot 5 minutes later in cold Melbourne winter," exclaims another.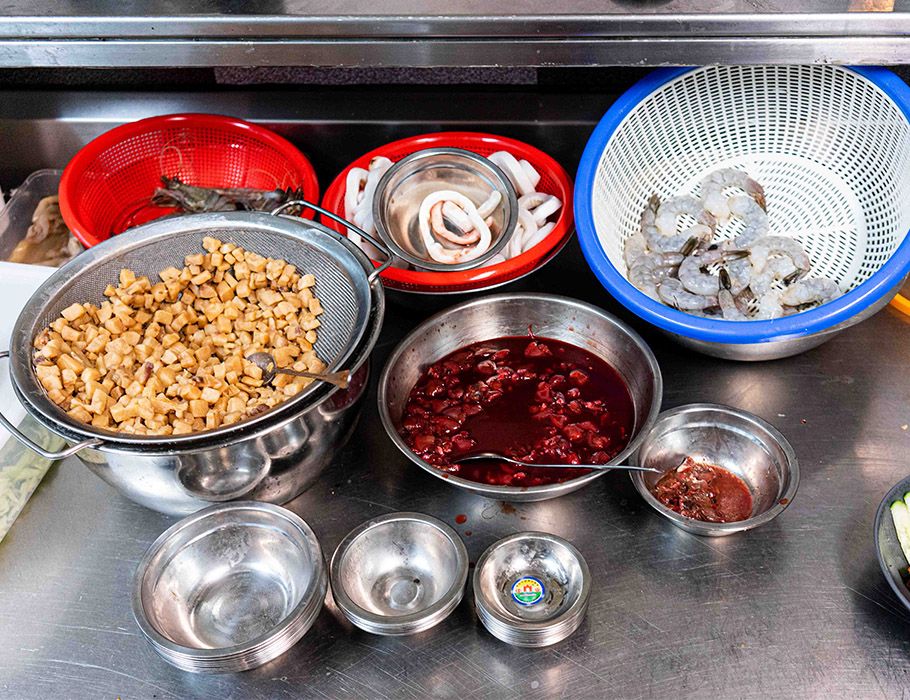 Kakilang's opening hours had to be extended almost immediately to reduce peak weekend and lunchtime waits. Popiah (fresh spring rolls) and lobak (fried, five-spiced pork spring rolls) were also added to the menu to give customers something to nibble on while every plate of char kway teow is wok-fried to order.
"In Malaysia, the hawkers individually fry every plate and during peak hour, you have to wait. You have to queue up next to the stall under the sun and wait your turn," says Ping. "Here, when people say it's worth the wait, it really warms the heart."
Ping says Kakilang's customers are overwhelmingly Asian, with people travelling from the far western suburbs to try the signature char kway teow. But as every week passes, she notices increasing numbers of non-Malaysian guests.
"Char kway teow is a must-try dish. Even people who don't know about Penang, they know about char kway teow, but it's very different from Kuala Lumpur to Penang," she says. "In KL it's dark and sweet. In Penang it's saltier with lots of wok hei."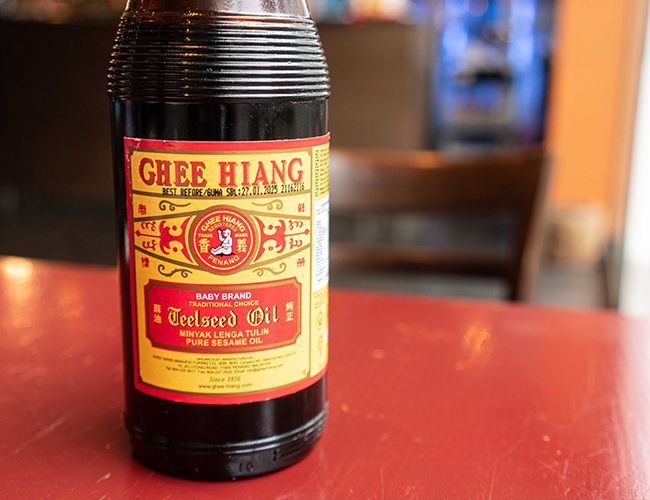 Ping owns Kakilang with her husband, Rayvin Vello, and another couple, Patricia Cheong and Calvin Lim. Although both Ping and Rayvin are lawyers by trade, Ping's family has been in food for 165 years with their premium sesame oil company, Ghee Hiang "Baby Brand". It's not advertised anywhere, but you can taste its depth and pureness splashed over pork-based kway teow soup with bouncy fish balls, homemade meat balls and rice noodles. The family also flies in popular tau sar piah, flaky pastry cookies filled with mung bean paste.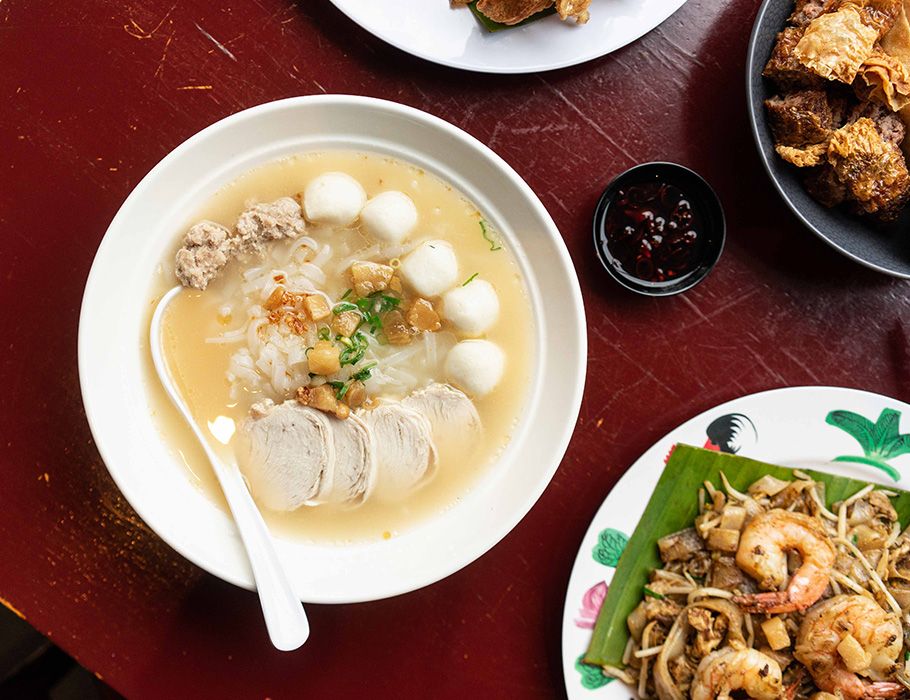 Kakilang is contracted to serve western food in the morning for the hotel, but Ping hopes to also introduce Malaysian breakfast dishes soon, such as roti canai, kaya toast and soft-boiled eggs. From 11am until 8pm daily, the menu switches to Penang plates. There are plans to expand the offering, fill the hot food station with Malaysian grab-and-go specialties, and stock up once the liquor license comes through (until then, there's always kopi, teh tarik and Malaysian-style Milo).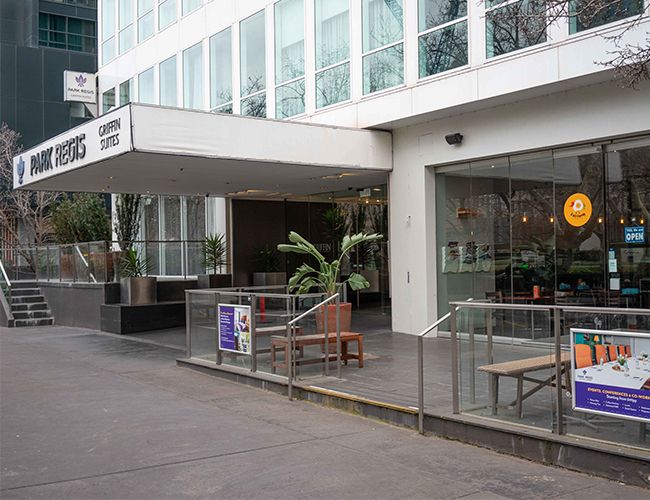 Although the location beneath an old hotel and beside a major road on the outskirts of Melbourne CBD might seem odd, the positioning is deliberate.
"In the suburbs nearby, there are not many Malaysian restaurants, so we might be able to introduce this food to the neighbourhood," says Ping. "And when food is good, people will travel."
And travel, they do. Malaysian families and groups queue for a table on weekends, leaning over to chat with neighbours when they hear the Hokkien dialect being spoken. Kakilang is a Hokkien phrase that translates to "our own kind of people". It would seem that Melbourne's kakilang have spoken: this newcomer is the spot for char kway teow to rival the Penang's best.
Around the World in 80 Lesser-Known Melbourne Restaurants
FREE food guide when you subscribe.