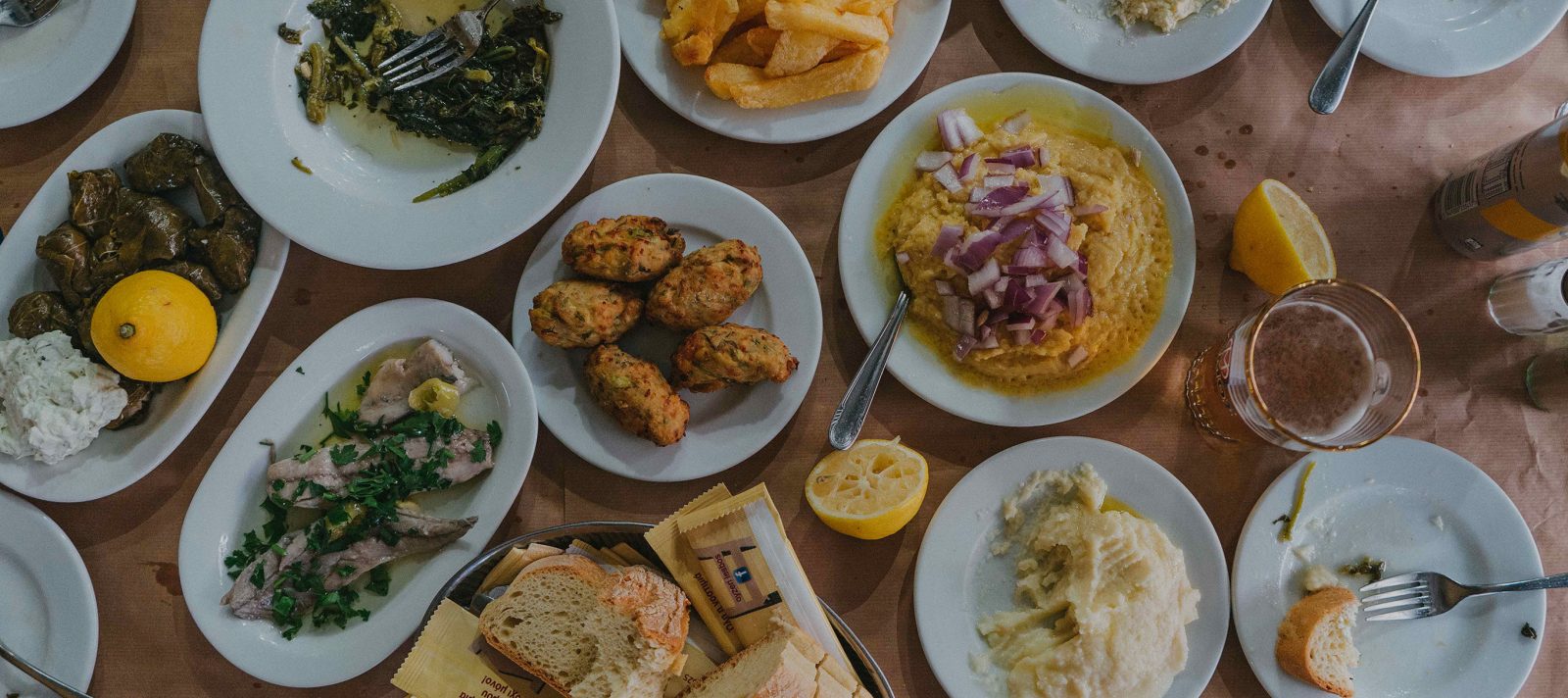 Athens Eatinerary: six meals in a day & what to see in between
Words & images by Sofia Levin
If you can handle six meals in one day, here's an Athens itinerary of where to eat like a local and what to see in between.
You could spend an entire week hopping from bakery to taverna to market in Athens without setting foot on a single ancient ruin. But when in Rome – or in this case, Athens – it would be a shame not to do it all. This itinerary will require plenty of energy, a full day and a bottomless stomach. Go hard on food and history, or go home.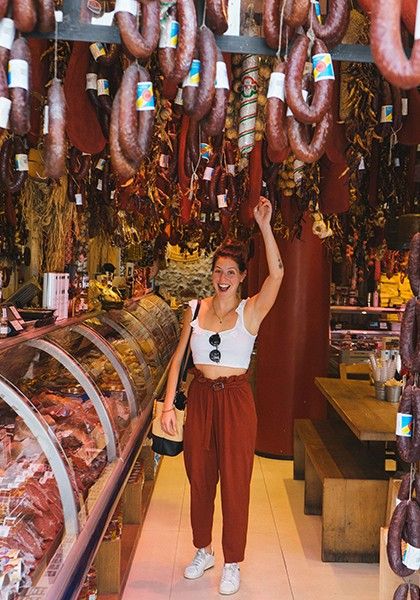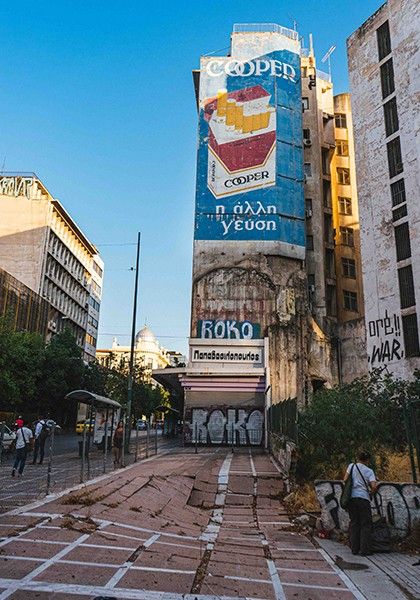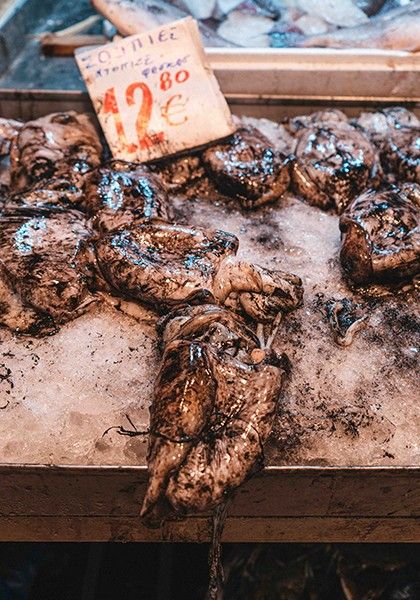 6.30am, Breakfast 1: Street eats at To Koulouri tou Psirri
Rise and shine, the early bird catches the warm koulouri, straight from the oven from this local bakery. Koulouri are rings of bread covered in white sesame seeds hailing from Thessaloniki. They fill the space between a skinny bagel and fresh pretzel. You can sit down and enjoy yours with a frappe at the cafe next door, but as time is of the essence today, I recommend taking a couple for the road – they're €0.50 each and perfect to nibble while walking with a frappe or exploring ancient ruins.
To Koulouri tou Psirri, Karaiskaki 23, Psirri, Athens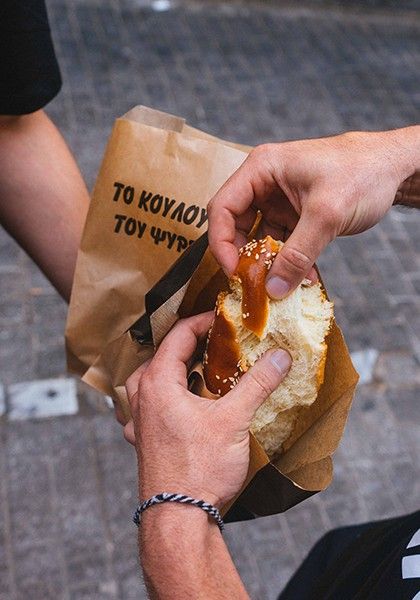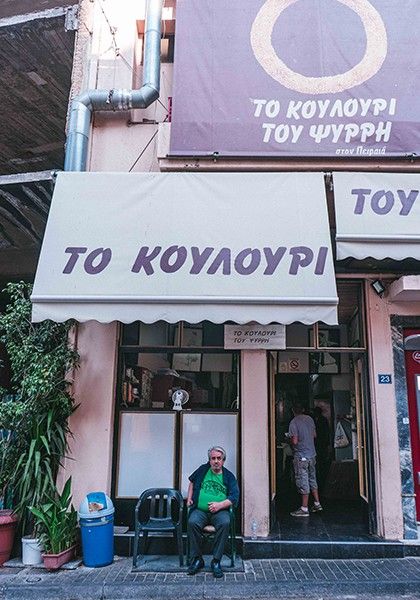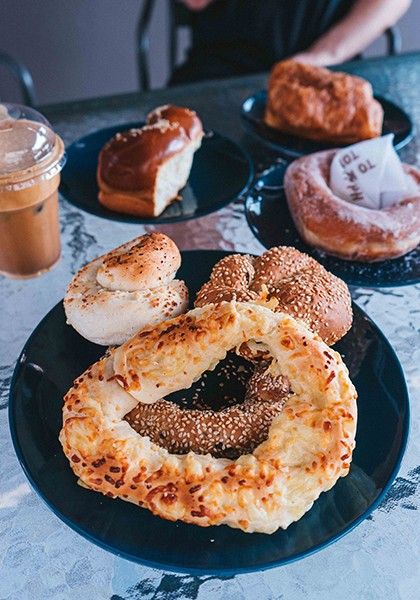 7am Breakfast 2: Custard Pastry at Bougatsa Thessaloniki
From To Koulouri tou Psirri, walk 60 metres north along Karaiskaki towards Plateia Iroon (Heroes Square) until you hit this extraordinary bougatsa shop. The signage is in Greek, but you'll spot the wooden exterior and pastry-filled front window immediately. Take a seat outside and admire the mural across the square by Alexandros Vasmoulakis (look up). Bougatsa is a Greek custard pie made with filo pastry and dusted with icing sugar and cinnamon. It's eaten for breakfast and here they stretch, fold and make the pastry from scratch every day. They also offer some of the city's best spanikopita filled with spinach and cheese, sausage or kasseri (a pale, hard-ish cheese made with unpasteurised sheep's milk).
Bougatsa Thessaloniki, Plateia Iroon 1, Athina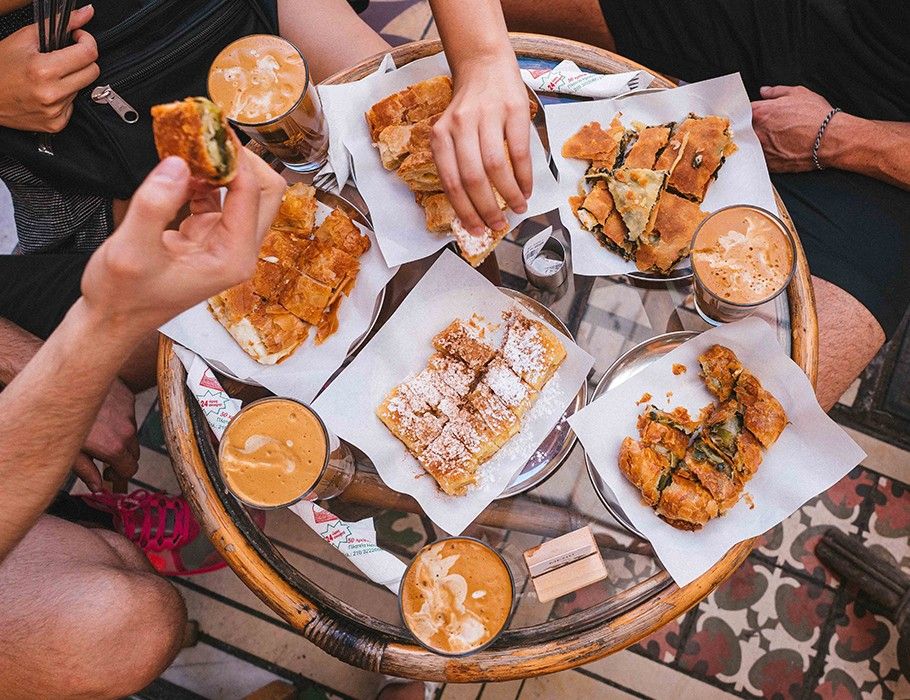 8am Explore Ancient Ruins: The Acropolis
The Acropolis opens at 8am and is one kilometre away on foot from Bougatsa Thessaloniki. Arrive as it opens to beat the crowds, and spend a little extra on a "skip-the-line ticket" with an audio tour at getyourguide.com. Allow three hours and then exit at the southeastern Dionysus Theatre side gate.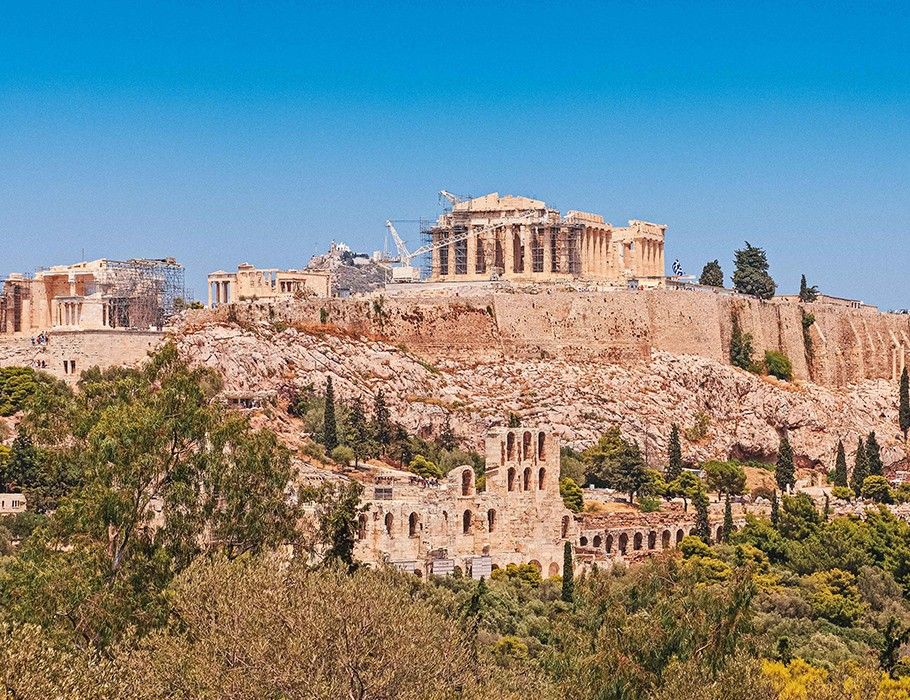 11.30am Athens' prettiest neighbourhood, Anafiotika
The Temple of Olympian Zeus is across the road. Have a peek from the fence or pay the entrance fee to get up close. From there, Anafiotika is a 10-minute walk. This scenic neighbourhood on the northeastern side of the Acropolis hill has the kind of narrow walkways and charming houses usually associated with Greek islands. It's half way between the Temple of Olympian Zeus and your first lunch stop, but prepare for some steps.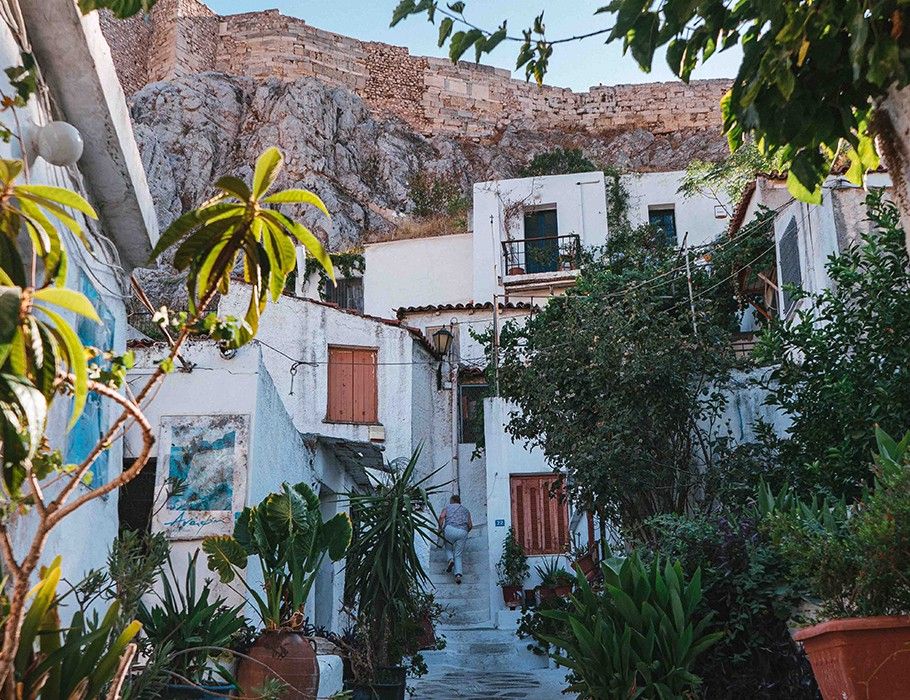 12.45pm Lunch 1: Iconic Souvlaki at O Kostas
This is not the best souvlaki in Athens, but O Kostas' history and reliability mean it has one of the best reputations. It's been around since 1950 and a souvlaki here is €2.30. Join the line and pop your money in the bowl once you order, then make your way past the counter to the back bar, where you can stand beside locals also scoffing souvlaki. The meat is cooked on kalamaki (skewers) and swaddled in fluffy charred pita with smears of yoghurt, salted fresh tomato, raw onion, parsley and hot chips. The meat can be on the tough side, but the experience is wonderful. From here, walk east along Mitropoleos and then straight up Aiolou. Turn right at Evripidou. The first entrance to the Central Market is on your right and takes you through the meat section. Walk through it to get to your second lunch, but first take your time to explore the produce and digest a little.
O Kostas, Pentelis 5, Athina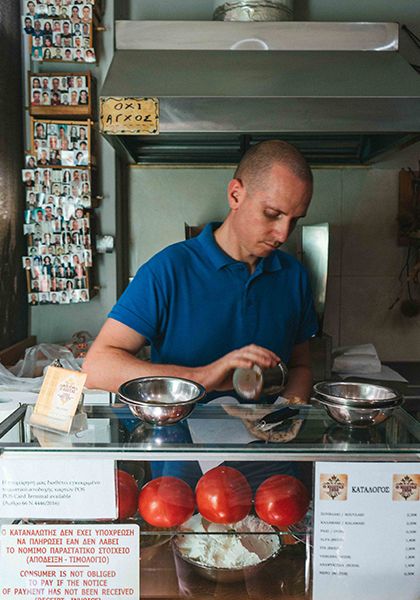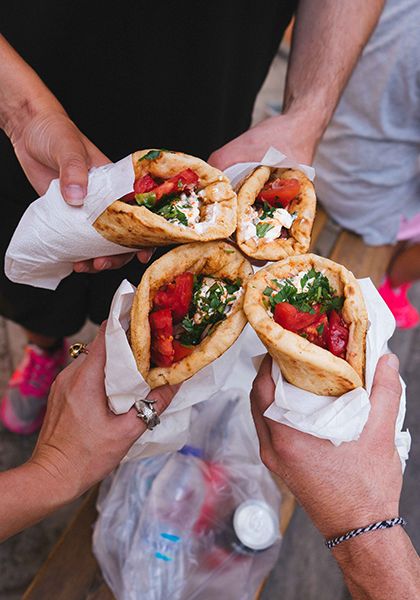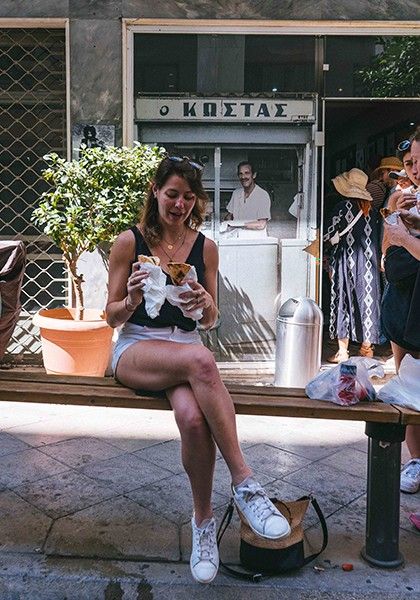 2pm Lunch 2: Worker's Lunch at Epirus Taverna
Also known as Oinomageireio H Epirus, this taverna resembles a neat cafeteria in the meat section of Varvakios Central Market. It's known for its soups and casseroles and caters to the market's stallholders and curious tourists. Dishes change daily, but the magiritsa – a soup made from lamb offal and herbs – is difficult to find elsewhere. Order ladero (dishes "with oil") as well; the vegetables will be seasonal.
Epirus Taverna, Filopimenos 4, Athina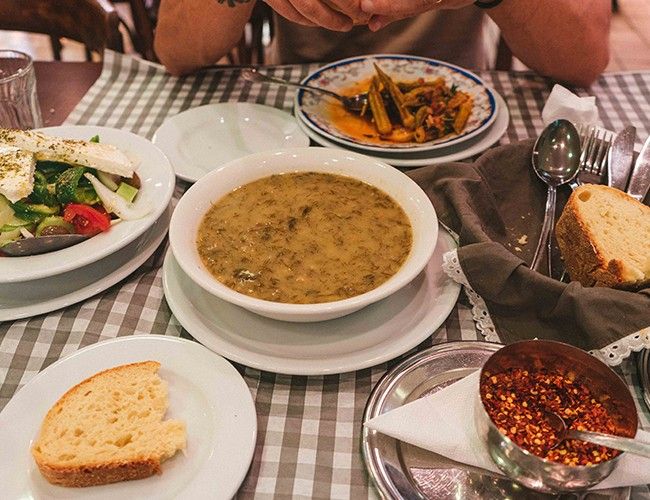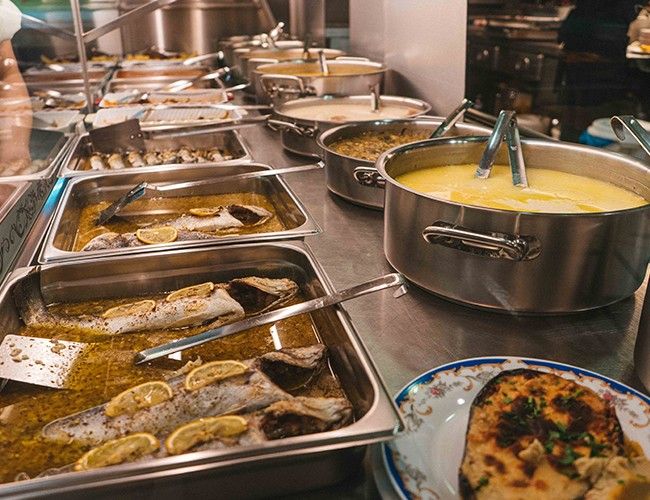 3pm Nap time. Or not.
This is a good opportunity to return to your accommodation and rest up for dinner, but if an afternoon nap isn't your thing, you're walking distance from leafy outdoor bar six d.o.g.s, which transforms into a club after dark. The museum precinct is also nearby. My pick is the National Historical Museum in The Old Parliament building, founded in 1882.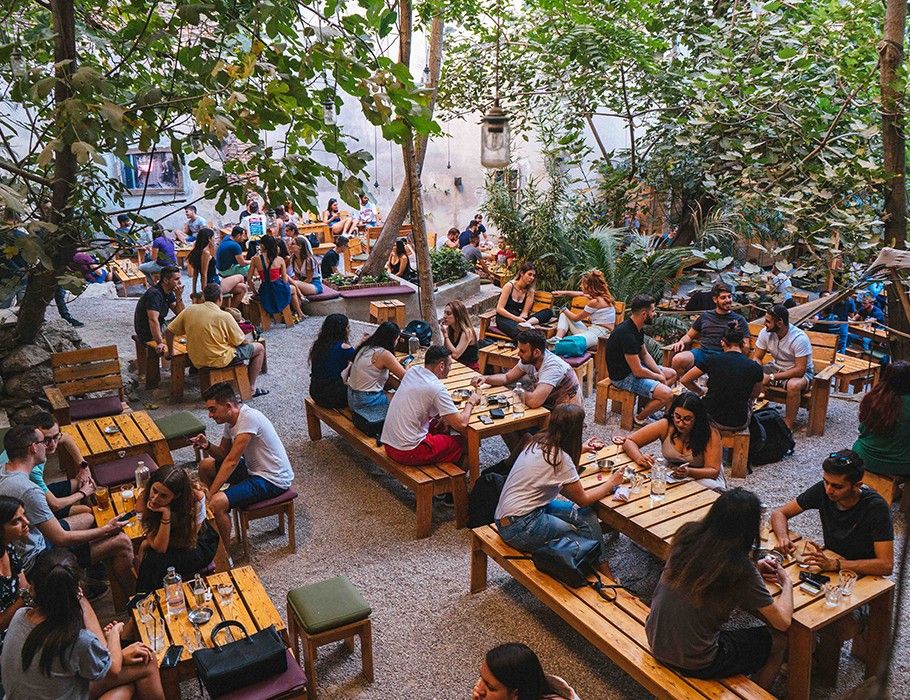 6pm, Dinner 1: Not-so-secret restaurant, Diporto
This underground worker's restaurant is hardly a "secret". In business since 1887, there's no menu, just the dishes of the day and a set price of around €10 to €12 per head. Bread will be placed directly on your table, perhaps followed by warm chickpeas, a plate of cheese in olive oil, horiatiki salad spiked with green chillies and either lamb and vegetable stew or fish. Retsina white wine infused with pine is tapped straight from the barrel into aluminium jugs. Service can be abrupt, but man, is this place atmospheric.
Diporto, Corner Sokratous 9 & Theatrou 2, Athina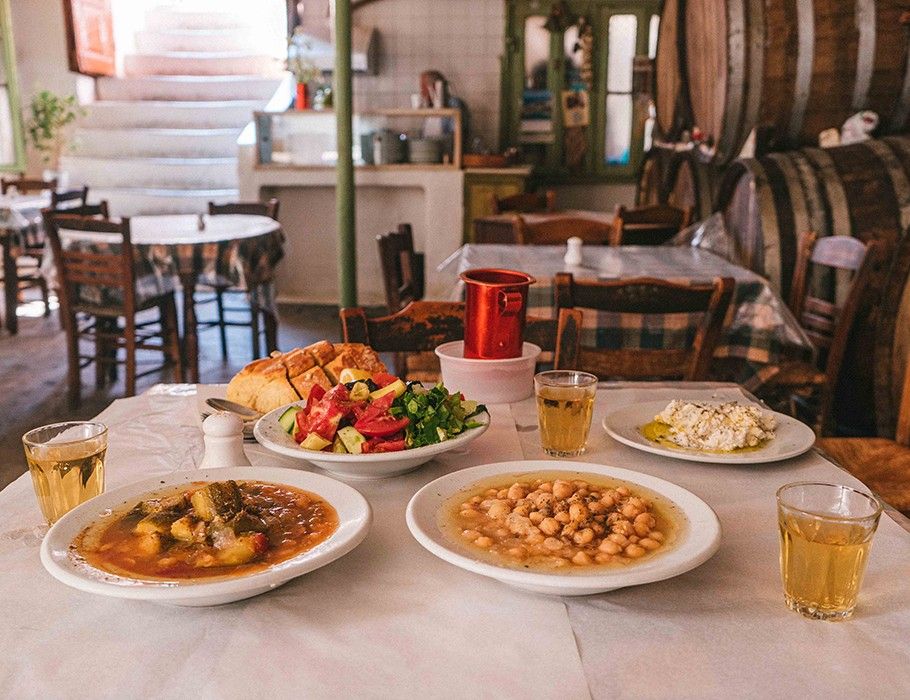 7.30pm, Dinner 2: Seafood & hard liquor with locals at Ouzeri Lesvos
An Ouzeri is a Greek tapas restaurant where small meze are served with ouzo, the national anise-flavoured spirit. Ouzeri Lesvos, just a 10-minute walk from the Central Market and a couple more from Diporto, is one of the best. Named for the island to which it pays homage, the focus here is seafood and it's filled with locals. Grab one of the tables out the front with red and white-striped tablecloths beneath the vines. Order mashed fava (split pea), dolmas, zucchini croquettes, tyrokafteri (spicy cheese dip), keftedes (meatballs) and, of course, seafood (perhaps cured sardines, fried mackerel or octopus cooked in wine).
Ouzeri Lesvos, 38 Emmanouil Benaki, Exarchia, Athina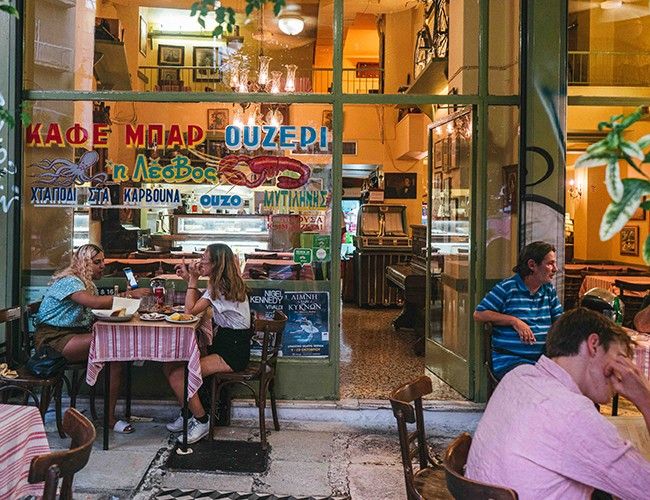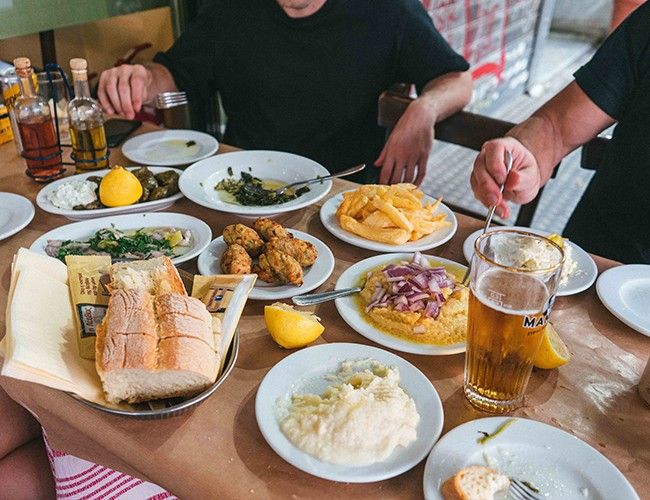 8.30pm, Call it a Night: Outdoor cinema, Cine Paris
If you're looking for a unique evening activity, push back your double dinner and arrive at outdoor cinema, Cine Paris, half an hour before the 9pm movie starts (ideally earlier – the box office opens at 7pm and it's safer to buy tickets in advance, even the day prior). The outdoor cinema is open May to October and overlooks the Acropolis with a bar at the back. The earlier you get here, the better your seat will be.
Cine Paris, Kidathineon 22, Athina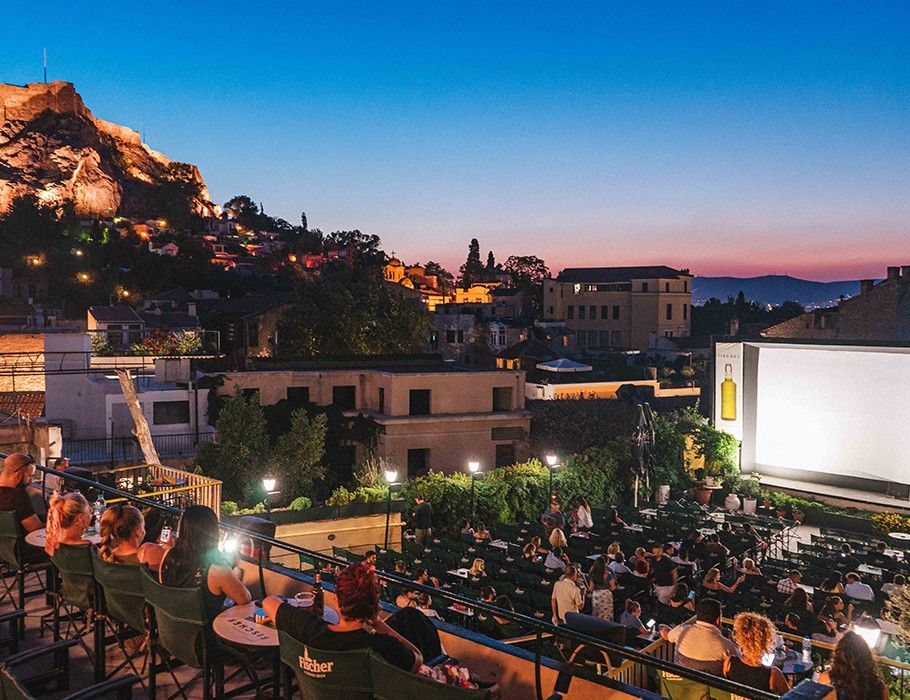 Around the World in 80 Lesser-Known Melbourne Restaurants
FREE food guide when you subscribe.