Eat the World
in Werribee
9 Werribee Restaurants serving the World on a Plate
Words by Sofia Levin
Images by Liam Neal
Did you know that Melbourne's most underrated dining destination is just a half-hour drive from Melbourne CBD? Here's where to eat in Werribee.
There's more to Werribee than the historic mansion and open-range zoo, especially if you live to eat. These restaurants will kick off your edible adventure in Melbourne's west. You can start the day with Lebanese baked goods, eat Sri Lankan banana leaf specials for lunch, order Afghan qorma for dinner and then finish with late-night Indian street food snacks in a car park. This is your ultimate guide on where to eat in Werribee, but for a weekend itinerary including hidden coastal gems and secret wine bars, click here.
1. Filipino at Mama Lor
We can thank a craving for Mama Lor, one of Melbourne's few Filipino restaurants. The young owners decided to open the venue after realising they could only buy lechon (suckling pork) whole. Eager to share it with others, they opened Mama Lor, borrowing recipes from their grandmother and mother. Other traditional dishes include lumpia (veggies rolled up in a thin crepe), kare kare beef and peanut stew; and sinigang, a tamarind-based soup. Mama Lor is also a bakery, so don't leave unless you take ube pandesal (sweet purple yam bread rolls) with you.
187 Watton St, Werribee, mamalor.com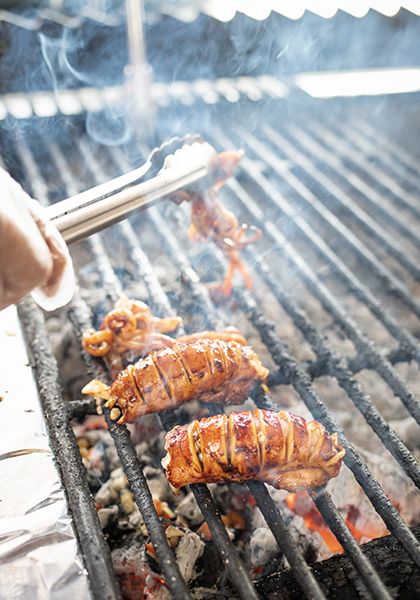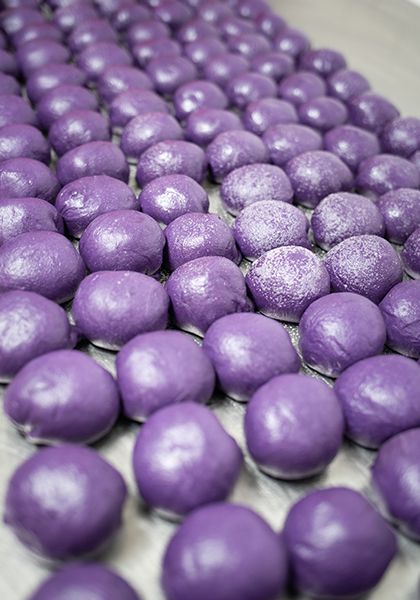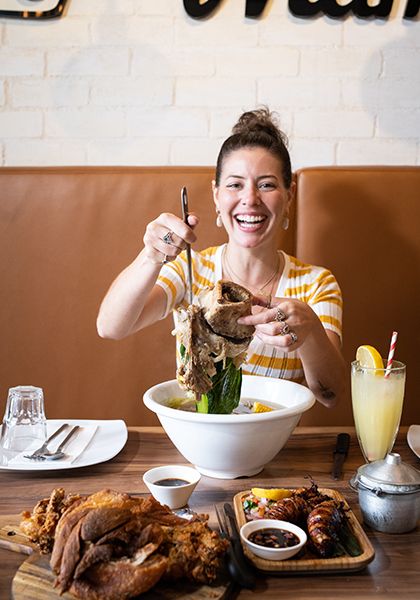 2. Thai at Salween
This is the only place in Werribee where you can order guay tiew, Thai boat noodles. The menu features both familiar Thai dishes and more traditional options, with an extra hot som tum papaya salad made with fermented crab (there are four options of chilli intensity). There's also Isaan-style larb made with mince, but try the raw pork version, which is harder to come by in Melbourne.
30 Station Place, Werribee, Facebook
3. Sri Lankan at Fusion Ceylon
After working in five-star hotels, two Colombo-raised chefs have combined their experience and love of Australian produce to plate up their version of Sri Lankan cuisine. You might start with kottu roti (a popular street food of chopped flatbread stir-fried with other ingredients) and house-made lingus (sausages) with tamarind-spiked barbecue sauce. A generous, 500-gram serving of succulent fried chicken accompanies the biryani, while curries spotlight Sri Lanka's regions (goat from Jaffna; black pork from Negombo). Keep an eye on their social media for banana leaf specials.
27 Watton Street, Werribee, fusionceylon.com.au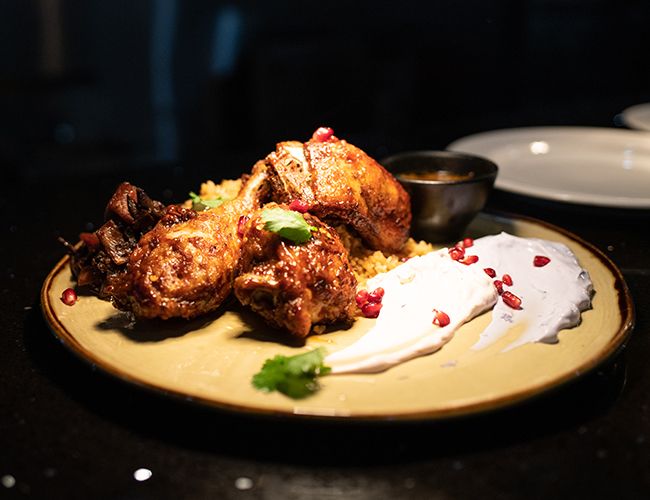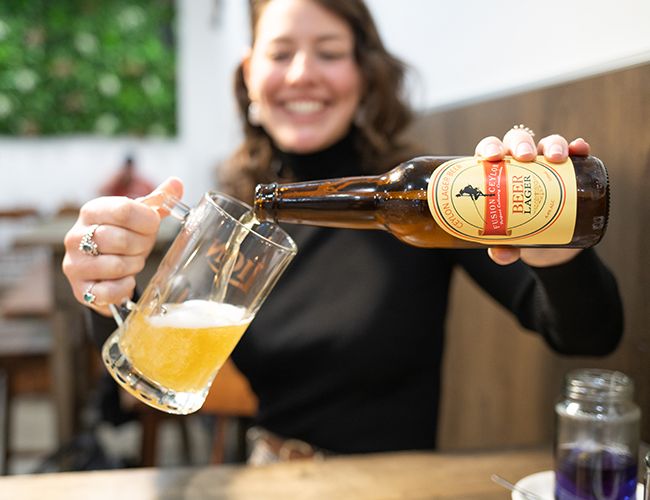 4. Vietnamese at Watton Takeaway
There are not many places left in Melbourne where you can eat oversized, homemade dim sims for $2 a pop and banh mi for $6, but family-run Watton Vietnamese Takeaway is one of them. That's not the only reason it's made the list of where to eat in Werribee – the faded A4 printouts of dishes display familiar Vietnamese favourites (think pho, rice paper rolls and com tam broken rice with grilled pork), as well as Chinese-influence stir-fries and noodle dishes. Ready in a flash and hot from the wok.
19 Watton Street, Werribee
5. Afghan at Lux Afghan Kebab
Hot tip: order a platter at Lux Afghan Kebab. It's the best way to get a taste for the array of smoky, spiced meats on offer. The intimidating large party platter feeds eight to 10 people for $179, but there are also mixed grills for two and four ($45 and $69 respectively). Kebabs are grilled over charcoal, enormous disks of Afghan flatbread rise and bubble in a tandoor and there are also mantu dumplings, qorma stews and steaming bowls of lamb shank soup.
Shop 3/49 Cherry Street, Werribee, luxafghankebabwerribee.com.au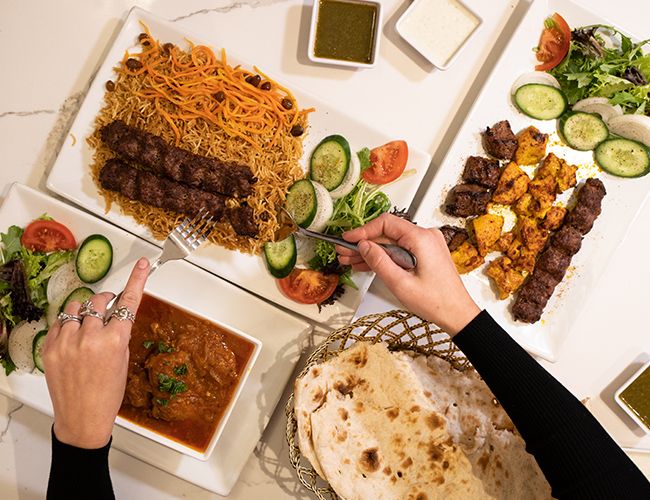 6. Pakistani at COYLA
So much more than a kebab shop, COYLA offers traditional Pakistani cuisine from a no-frills, bain-marie set up. You might recognise biryani and tandoori, but order outside your comfort zone and you'll be rewarded with goat paya (traditionally a breakfast curry made with trotters), beef or lamb nihari (a special-occasion dish of lamb shank and marrow cooked overnight) and haleem (slow-cooked lentil stew with beef or chicken). Visit for breakfast between 10am and 1pm on weekends for halwa (semolina pudding), lahori cholay (chickpea curry) and puri (puffy, deep-fried flatbread).
Shop 4b/167 Shaws Road, Werribee, facebook.com/coylas
7. Indonesian at Indo Eats
Wedged between Hungry Jacks and The Cheesecake Shop, Indo Eats had barely opened when COVID forced restaurants to shut in 2020. A quick pivot to delivery serviced Werribee and surrounds with authentic Indonesian food, and customers haven't looked back. The specials are the best picks. Try the marinated beef ribs with nasi bakar (seasoned rice cooked in banana leaf and stuffed with minuscule silver fish called ikan teri) or the Padang-style feast on weekends.
126 Watton Street, Werribee, facebook.com/indoeats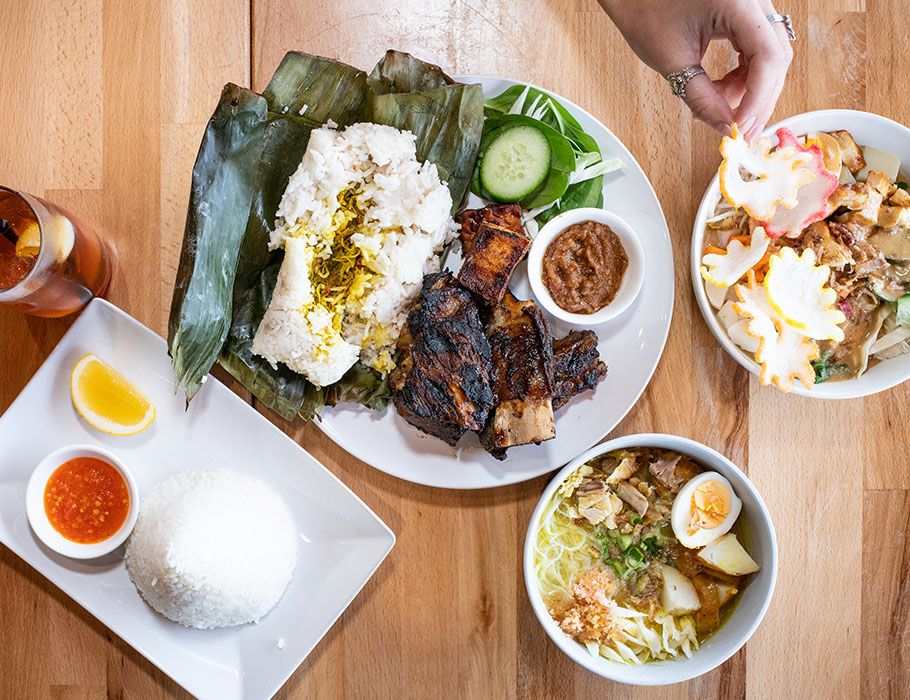 8. Lebanese at A1 Bakery
This is the same Middle Eastern bakery that first opened in 1992 on Sydney Road in Brunswick. That means za'atar pizzas, boat-shaped shanklish pies, falafel, kibbeh meatballs and generous pickle and dip platters. The bare-bones interior doesn't exactly scream, "dine in", but on a sunny day, head to the rear of the shop to make the most of the outdoor deck overlooking the gumtree-lined Werribee River.
2/70 Watton Street, Werribee, a1bakery.com.au
BONUS: Indian Food Truck Park
No article on where to eat in Werribee is complete without this Indian street food truck park opposite the Pacific Werribee shopping centre. The scent of grilling meats and spices will entice you from the gravel car park, but don't expect a trendy set up with fairy lights and craft beer – this is the real deal. There are around eight to 10 trailers at any one time, plus some plastic tables – no chairs – where people huddle and scoff their food. Expect Desi chaat fried street snacks like pani puri with plastic cups of tamarind water; kebabs (including vegan seitan options); Amritsari kulcha flatbread; dabeli and vada pav, India's favourite fast-food potato croquette sandwiches; egg ghotala with soft pav rolls, kulfi traditional ice creams and more.
279-281 Heaths Road, Werribee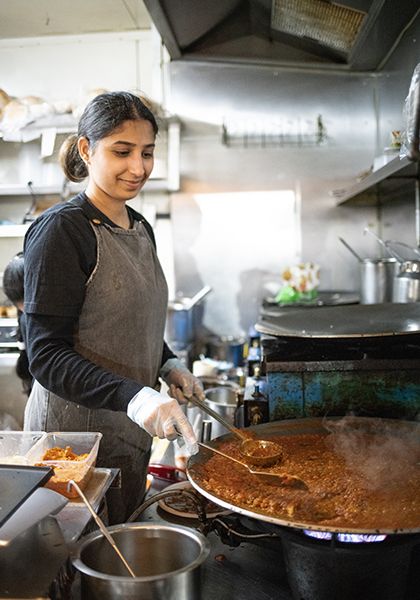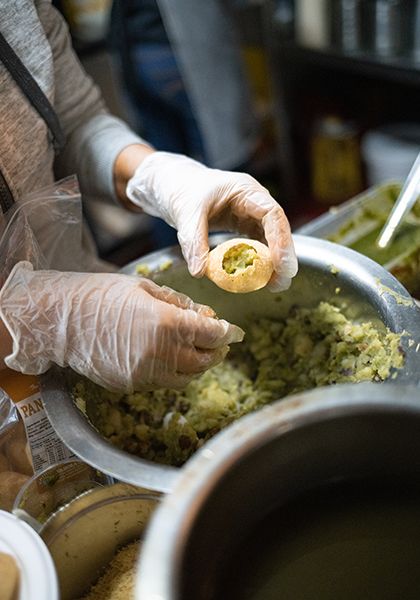 Around the World in 80 Lesser-Known Melbourne Restaurants
FREE food guide when you subscribe.