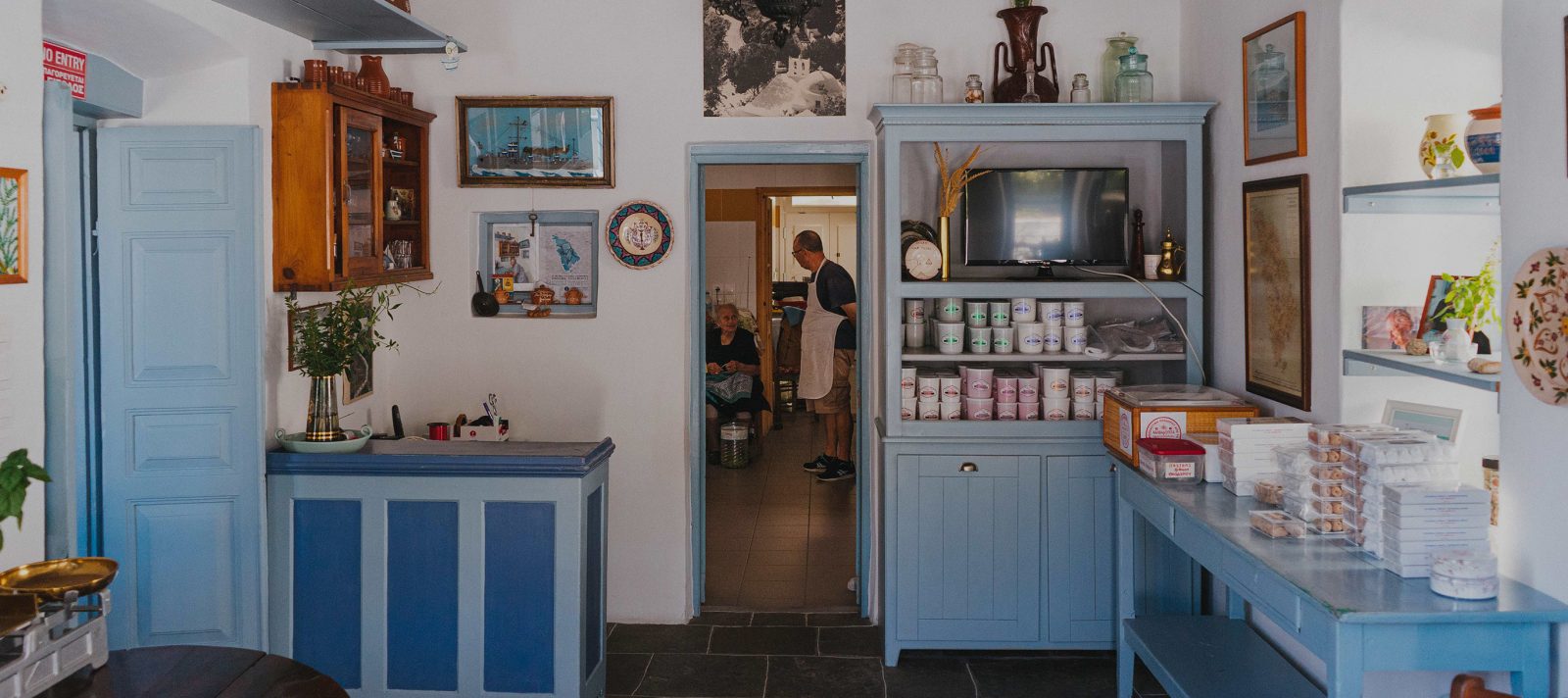 Where to buy Edible Souvenirs & Pottery on Sifnos Island
Words & images by Sofia Levin
There are plenty of regional specialties to try on Sifnos island in Greece, but if you want to take a piece of this magical place home with you, here's where to go for souvenirs.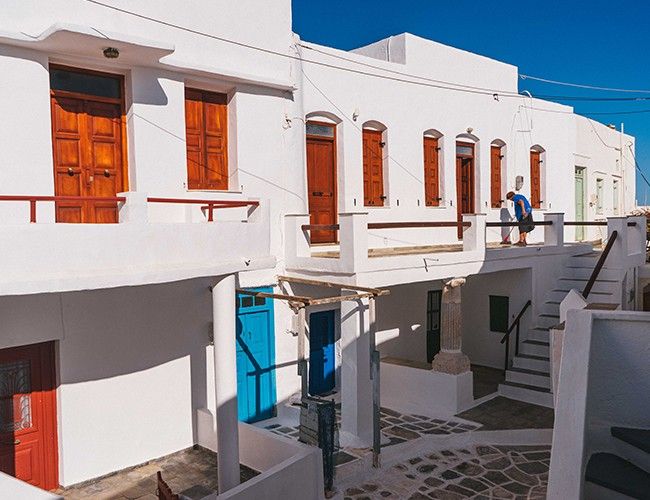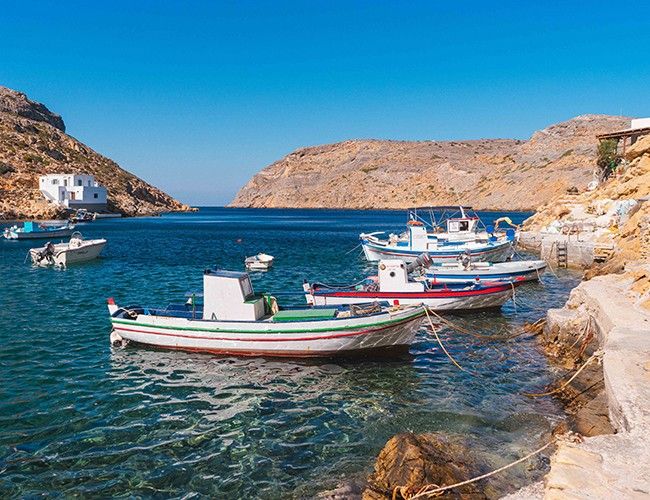 1. Gerontopoulos, Apollonia
The scent of orange rind and aniseed warmed by the oven will lead you to the blue door of this 70-year-old patisserie in the whitewashed laneways of Apollonia. Gerontopoulos, named after the man who started the business, is split into a cafe and store. It's now run by the next generation. The shop displays a multitude of traditional biscuits and cookies, most made with almond meal and shaped into macaroons or traditional amygdalota, moulded to resemble Roman noses. There are also shelves of candied and dried fruit, local honey and jars of salted caper berries and leaves.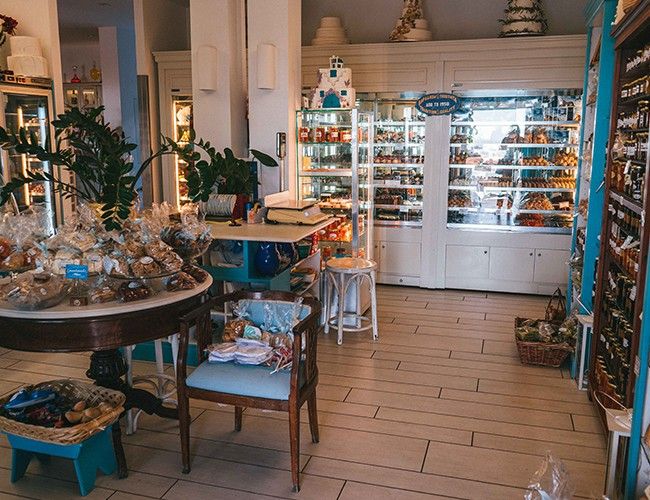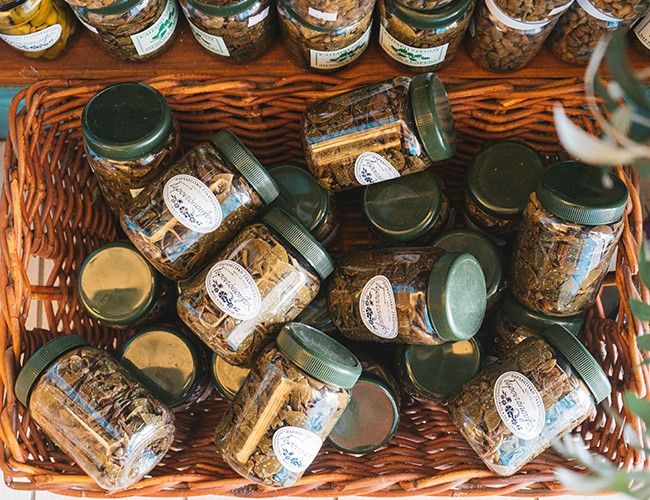 2. Theodorou, Artemonas
This understated patisserie and traditional sweets shop in the pretty village of Artemonas is little more than a wooden bench, butler's pantry and counter with antique scales, all painted baby blue and neatly stacked with goodies. You can catch glimpses of the kitchen out the back, where the family has been making amygdalota, loukoumi (Turkish delight) and bourekia in the same cooper pots since 1933. This is the best place to buy halvadopita, soft honeyed nougat studded with almonds and sandwiched between disks of rice-paper wafers that stretches as you bite into them. You can also find thick sugar paste made from mastic gum; look for ypovrichio ("submarine") on menus, where spoonfuls are dunked into iced water. The paste is flavoured with mastic, fruit, vanilla, rose or bergmont. When it hits the water, it softens, enabling it to be eaten from the spoon like sticky toffee.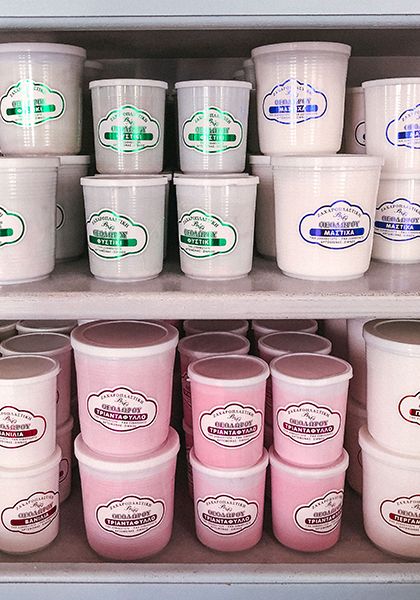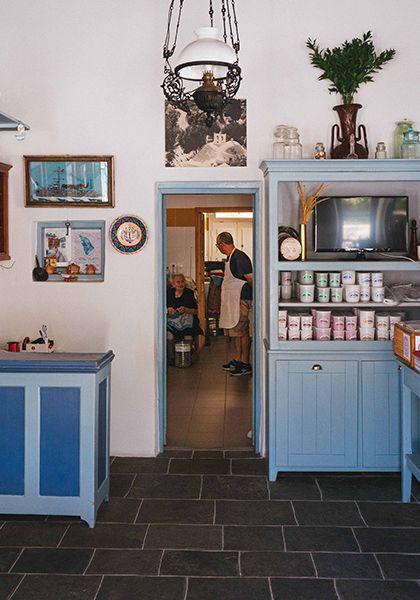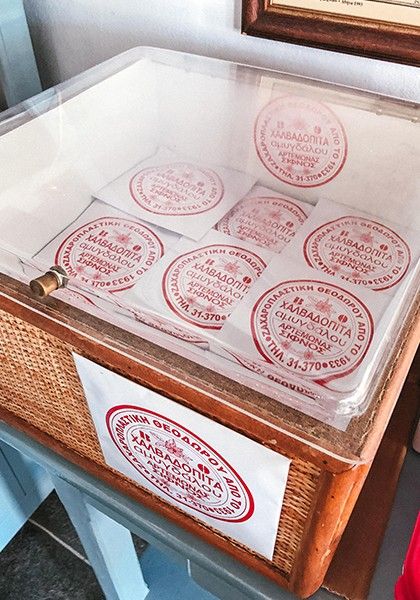 3. Patisserie Grigoris, Artemonas
Another traditional bakery and patisserie, buying amigdalota from Grigoris is enough to make you feel like a local. Sifnian residents stop by to pick up biscuits and small koulouri bread rings dotted with sesame seeds, similar to pretzels. Some cookies are pre-packaged and there's also bread, pastry and cakes if you come at the right time.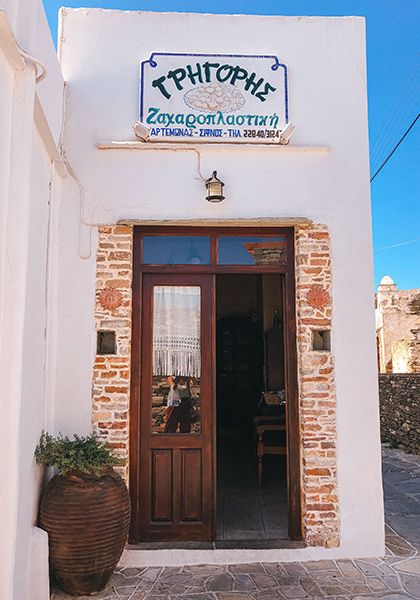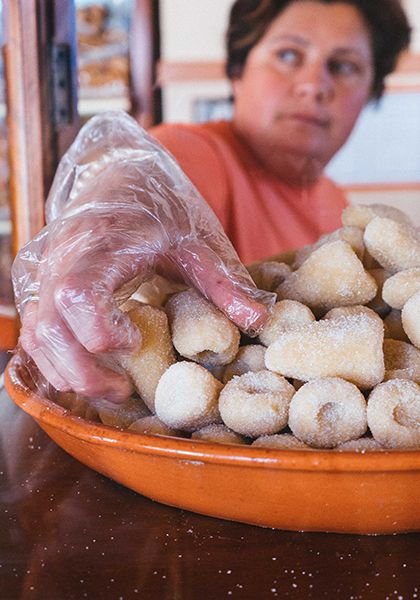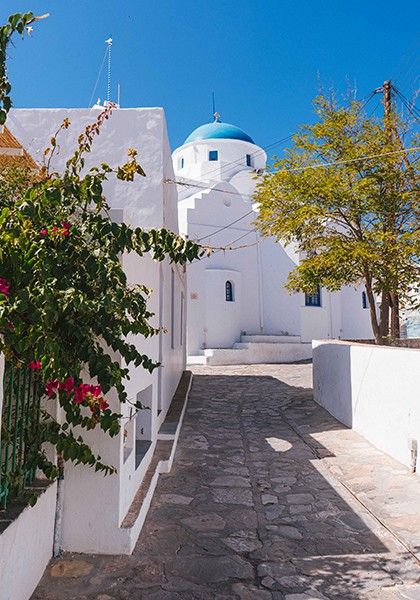 4. Sifnian Pottery
Obviously you can't eat pottery, but if you wish to recreate the dishes you fall in love with on the magical island of Sifnos, you need ceramics made from the land. Traditional Sifnian cooking has been baked in terracotta for centuries. While you may not have a third-generation wood-fired oven at home, dishes like revithada and mastelo will have the lingering taste of the island when cooked in pottery. Try any of the following:
- Narlis Ceramics just outside Apollonia in Kato Petali, located on George Narlis' organic farm. He also runs pottery and cooking classes.
- Atsonios in Vathi.
- Kostas Depastas' basic but atmospheric pottery workshop in Cheronissos (his pottery puzzles are great for kids and as souvenirs).
- Sifnos Stoneware, just above Artemonas, is the place to visit for investment dinnerware and crystalline-glazed plates and vases that resemble works of art, as well as ceramic cooking pots.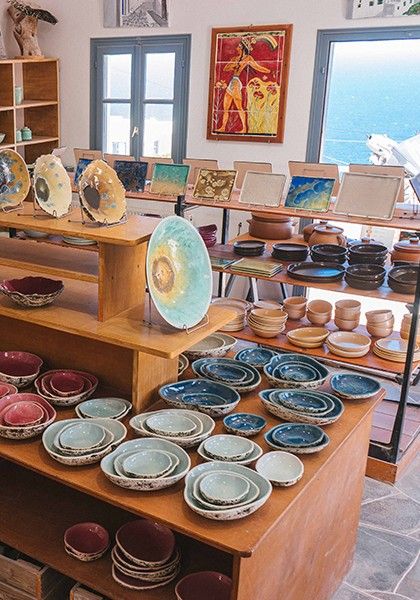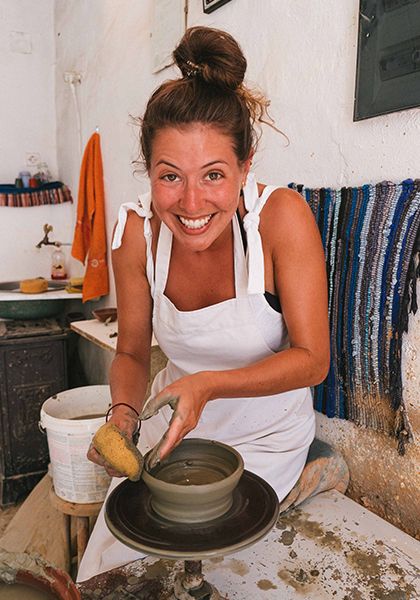 Around the World in 80 Lesser-Known Melbourne Restaurants
FREE food guide when you subscribe.