Melbourne's Best South American Sandwiches
7 Restaurants serving South American Sandwiches in Melbourne
Words by Sofia Levin
Images supplied
In every South American country there's a sandwich that makes its citizens feel patriotic. In Melbourne restaurants, you can taste a range of the continent's best without setting foot on a plane.
Depending on where you grew up, you might notice some similarities between traditional South American sandwiches and those you enjoyed in school lunches and at family barbecues. Meat is a big deal in South America, with churrasco (grilled meat) cooked on asado and parilla grills. It features prominently in national sandwiches, but you can taste many of them right here in Melbourne restaurants. Read on for a South American sandwich tour of the city.
1. La Bohemia Cafe Chilean
This cafe has been in Noble Park for 20 years. Ricardo Rovles grew up visiting for the churrasco, but when he bought it off the original owners four years back, he fell in love with the rest of the menu, too. Ricardo left Chile when he was four years old and arrived in Melbourne in 1992. His mum is in the kitchen, along with a friend who's a qualified Chilean chef. Together they combine tradition and modern techniques, though the food remains authentic, rustic and generous, with bread for the sandwiches is made in house each morning.
La Bohemia Cafe, 497 Princes Highway, Noble Park, 03 9574 2766
2. Latin Foods and Wines Chilean & Uruguayan
Melton locals scored big when Latin Foods and Wines relocated to the suburb in 2020. On the menu are 11 South American sandwiches, which are all made with wagyu steak and come with chips. If you want to try sandwiches de miga, pre-order from the Melbourne-wide delivery service (order Monday to Wednesday for Thursday to Saturday delivery). The box of a dozen technically has twice as many squares given the layers, and it's only $20. Check out their family-size dishes also, like pastel de choclo (shepherd's pie made with sweet corn), Cuban pulled pork wrapped in milhoja (pastry) and more.
Latin Foods and Wines, 47 Unitt Street, Melton, 03 8746 4676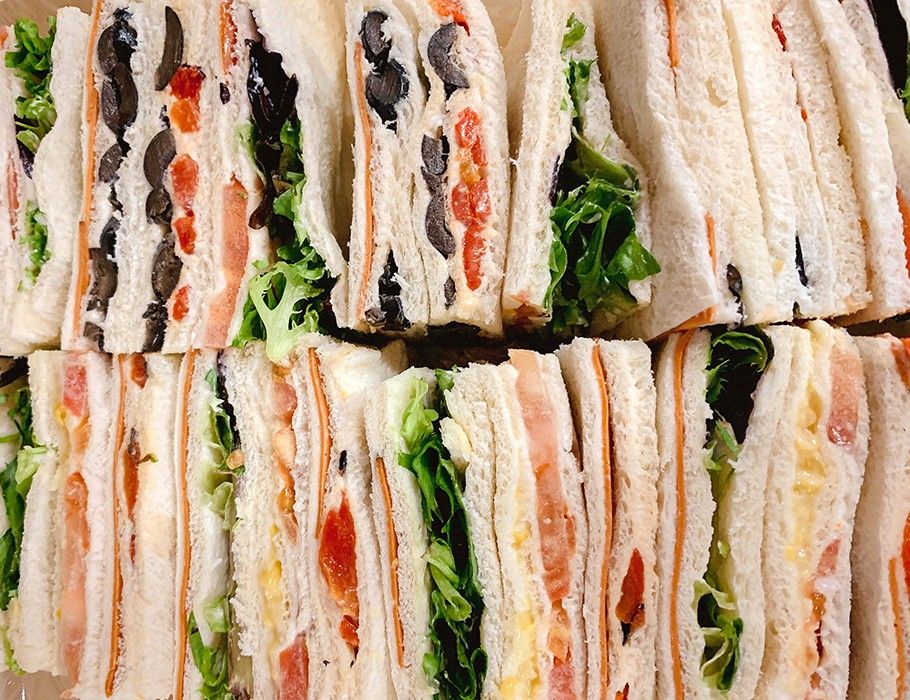 3. Neruda's Chilean
Owner Gus Vargas is very particular about his Chilean food, and that extends to the traditional Chilean sandwiches. He has the bread made especially using his own recipe. On the menu are barros jarpa (ham and cheese) and barros luco (beef and cheese), chacarero (steak and green beans), chemilico (steak and egg), milanesa al pan (schnitzel) and the Uruguayan chivito, but the favourite among local residents and tradesmen remains the churrasco – a steak sandwich with avocado, tomato and mayonnaise.
Neruda's, 6/210 Albion Street, Brunswick, 03 7001 8344
4. El Chivi Uruguayan
Specialising in the chivito, Uruguay's national dish, El Chivi has four varieties of the steak sandwich to choose from, plus a vegan option with falafels, chimichurri, hummus, fried green olives, roasted capsicum, dill pickles, lettuce, tomato and red onion
El Chivi, 2-16 Mt Dandenong Road, Ringwood East, 0403 926 215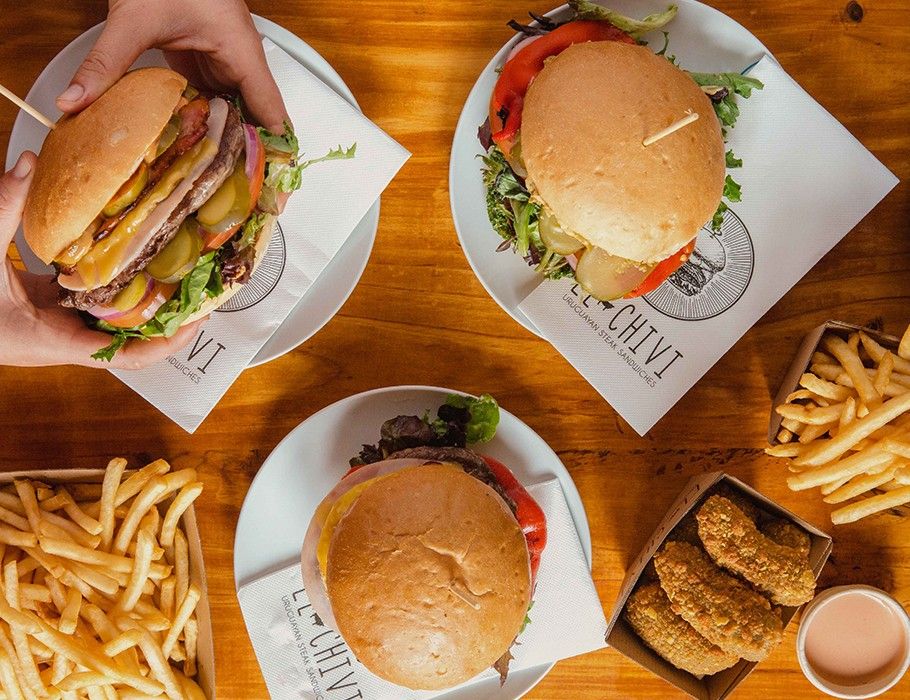 5. Asado, San Telmo & Palermo Argentinian
Order a lomito (beef steak sandwich), or my personal favourite, the choripan (a chorizo roll with chimichurri and salsa criolla) from these three businesses. Asado also has the addition of a matambre (rolled flank sandwich with pickles and Russian dressing), while Palermo has a slow cooked pork and crackling number dubbed la porchetta.
Asado, 6 Riverside Quay, Southbank, 03 9088 8600
San Telmo, 14 Meyers Place, Melbourne, 03 9650 5525
Palermo, 401 Little Bourke Street, Melbourne, 03 9002 1600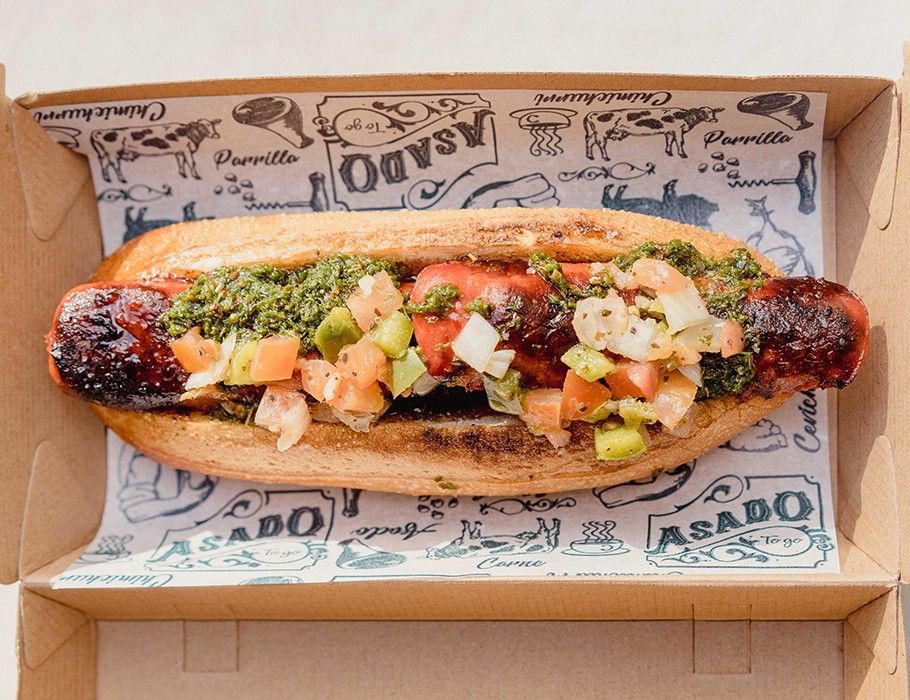 6. Pastuso Peruvain
Also part of the San Telmo group, Pastuso, offers pan con chicharron (braised pork shoulder with Andean slaw, fermented chilli mayo and pickled onion) and pan con carne asada (smoked and braised brisket with the same slaw and smoked chilli salsa).
Pastuso, 19 AC/DC Lane, Melbourne, 03 9662 4556
Around the World in 80 Lesser-Known Melbourne Restaurants
FREE food guide when you subscribe.