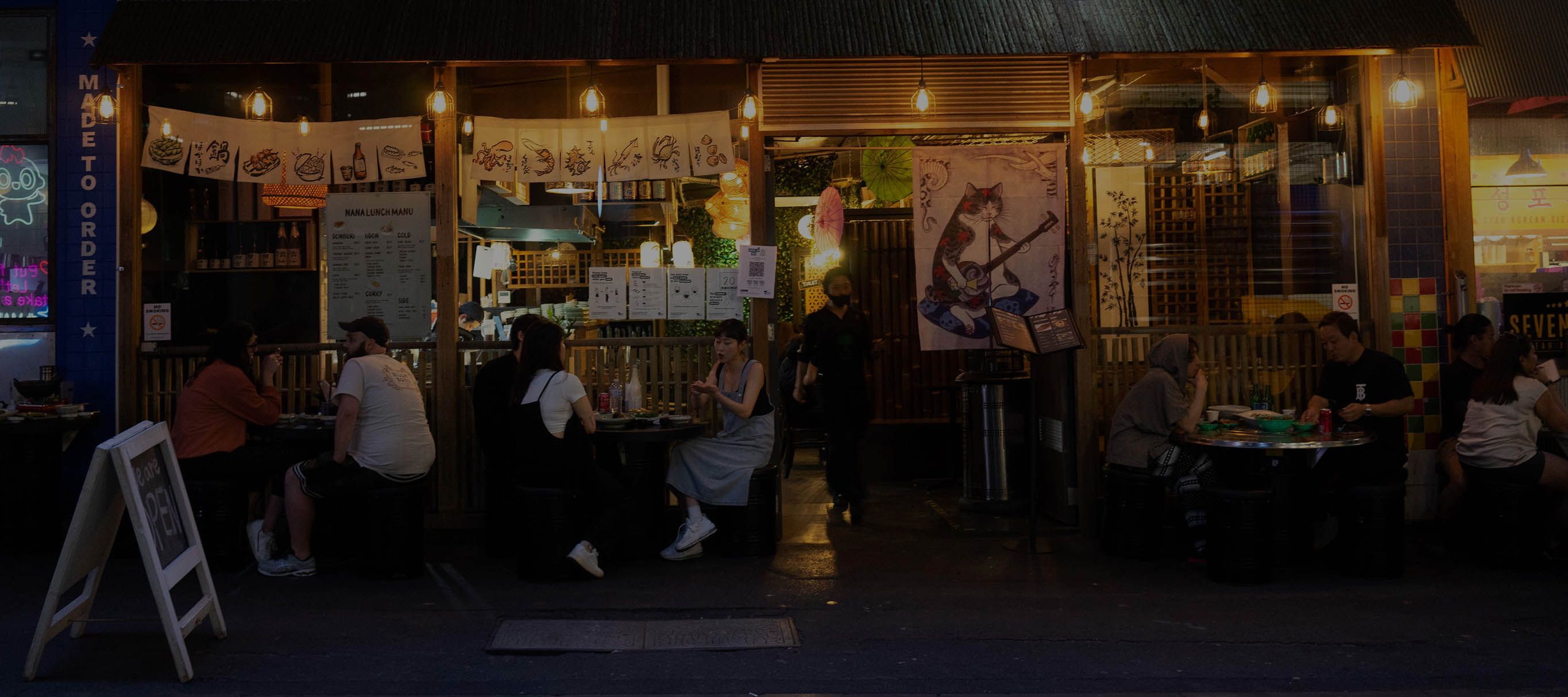 New Off-Radar Restaurants
5 New Melbourne Restaurants you've never heard of
Words by Sofia Levin
Images by Sofia Levin & supplied
There are new Melbourne restaurants you'll read about in major publications, and then there are new Melbourne restaurants you might not stumble across for years. It's physically impossible to keep up with everything that opens – but man, is it fun trying.
In early 2021, I published a list of 21 new Melbourne restaurants that didn't make mainstream media. It's been one of Seasoned Traveller's most popular articles. Maybe it's because food lovers tire of seeing the same names and types of places opening. Perhaps it's because there's a desire to support the little guys, or try something new. Whatever it is, Melbourne is hungry enough that there's room for both – though if you want to dig a little deeper into the fabric that makes Melbourne the best food city in the world, I'm going to make this a regular feature, so make sure you're signed up to the newsletter to access it first.
1. Mandina Kitchen, Carlton
Previously a catering business, Mandina Kitchen opened in the middle of Melbourne's Little Italy in April 2021, bringing with it traditional Yemeni food. Yemen is right at the southern tip of the Arabian Peninsula between Oman and Saudi Arabia, so you'll notice similarities to Indian, East African and Middle Eastern cuisine. Owner Mohammed Alhamed's family has run branches of the same restaurant under a different name (Alsabban) in Yemen since the 1970s. His wife, Aisha, works the kitchen.
Meals start with rich lamb broth. You might move onto lahsa, eggs scrambled with sauteed tomato, onion, parsley and cream cheese and baked in a stone pot until fluffy. It's best with flaky, layered mulawah bread. But the specialty is mandi, Yemen's national dish hailing from the Hadhramaut province. At Mandina Kitchen you can order it with fall-off-the-bone lamb, chicken or both. The meat comes on a bed of basmati rice fragrant with turmeric and studded with raisins. If you know what's good for you, you'll ask for the house sauces. Mandina Kitchen is so committed to tradition they sought council approval to cook mandi in underground ovens. Although they didn't get it across the line, Mohammed will tell you that their special above-ground alternative is the next best thing.
143 Lygon Street, Carlton, Instagram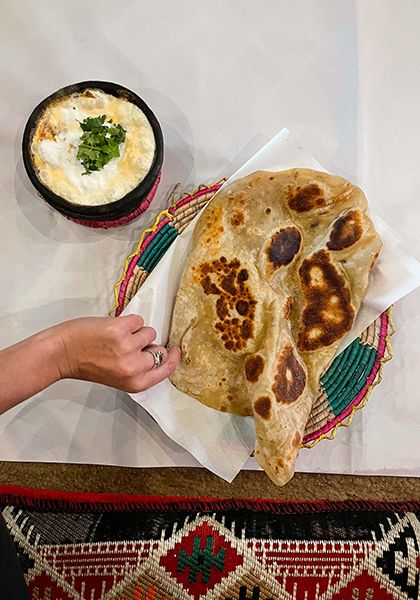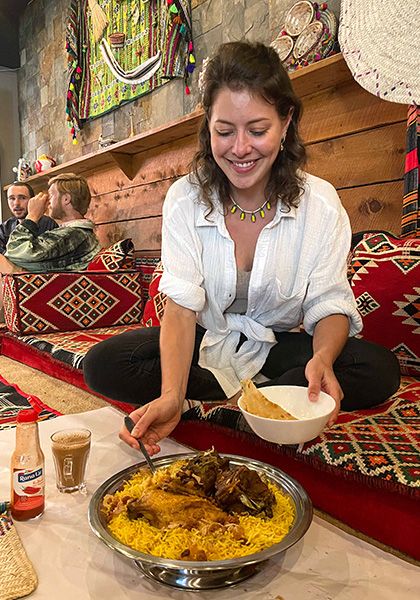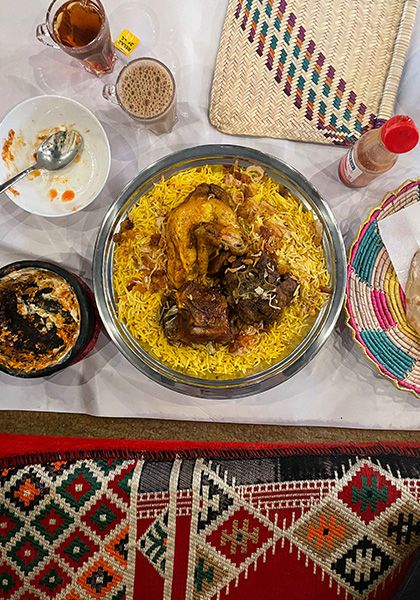 2. Cairo Nights Restaurant & Bar, Carlton
Just down the road from Mandina Kitchen is another restaurant that proves that Italian-centric Lygon Street is changing. Cairo Nights is an Egyptian restaurant and shisha bar from the family behind South Yarra's now-closed Casa Besta. Chef Tharwat Bestawros has more than 30 years experience under his chef's whites, plus he's cooked for the former Egyptian president and Janet Jackson. Try traditional dishes such as keba iskandarani (marinated veal liver pan-fried with chilli and garlic) and mokh bel dukkah (breaded lamb brains coated with dukkah). Not into offal? Opt for mombar rice-stuffed sausages, the mixed grill, or a hearty Egyptian clay pot. Hang around for shisha and clap along with belly dancers on weekends.
5/252 Lygon Street, Carlton, 0478 074 419, caironightsrestaurant.com.au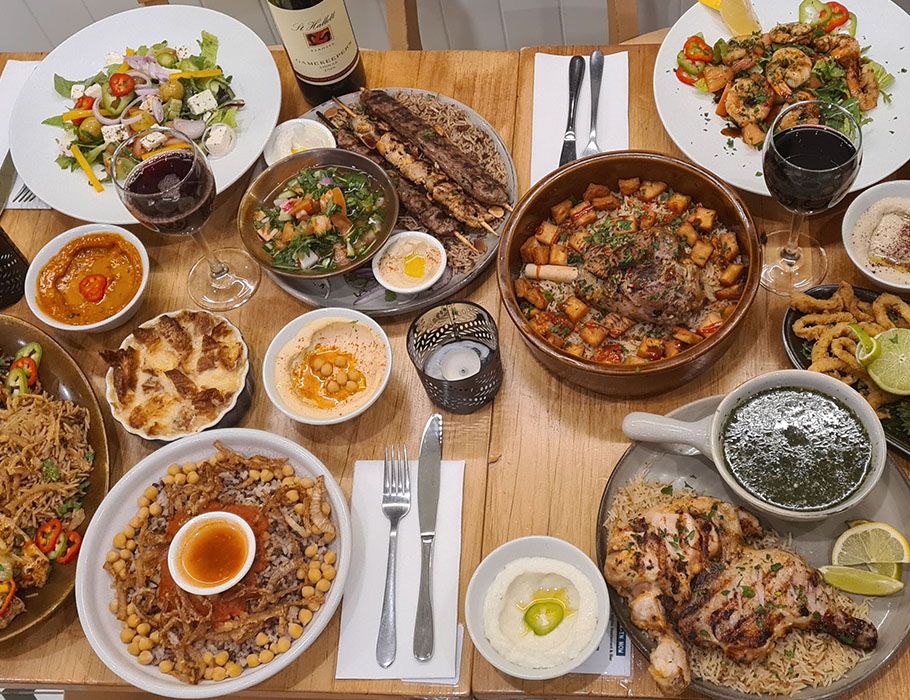 3. Taiwan Cafe Melbourne, West Melbourne
The Taiwanese family that runs this unembellished cafe has been in hospitality for three generations. They immigrated to South Africa 30 years ago, moving to Melbourne to escape political instability. Their Taiwanese bento boxes might be simple but they pack plenty of flavour, that wonderful balance of salty and sweet. Choose from crumbed chicken or pork, chicken nuggets, Taiwanese sausage or braised pork – they all come with rice, a soy-braised egg and pickled vegetables or mustard greens. Other dishes include vermicelli noodles served with pork nuggets or chitterlings; traditional meatballs and sausages; and Taiwanese beef noodles, the national dish. Baobing (Taiwan's shaved ice dessert) is available during warmer months, while the Facebook page will alert you to specials such as mochi in glutinous rice and turnip cake.
7 Stanley Street, West Melbourne, 03 8529 7179, Facebook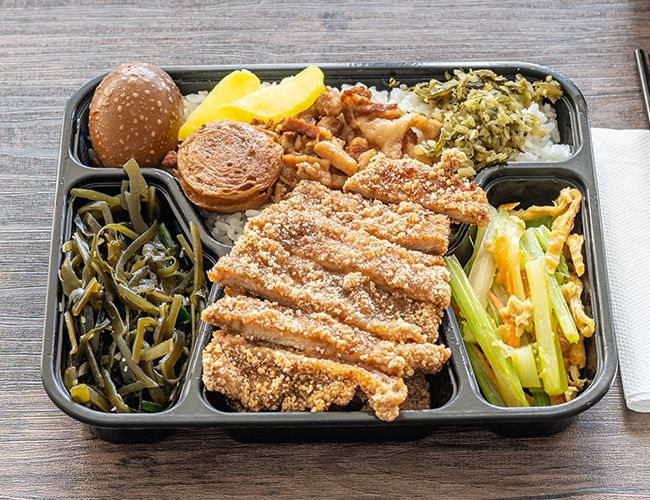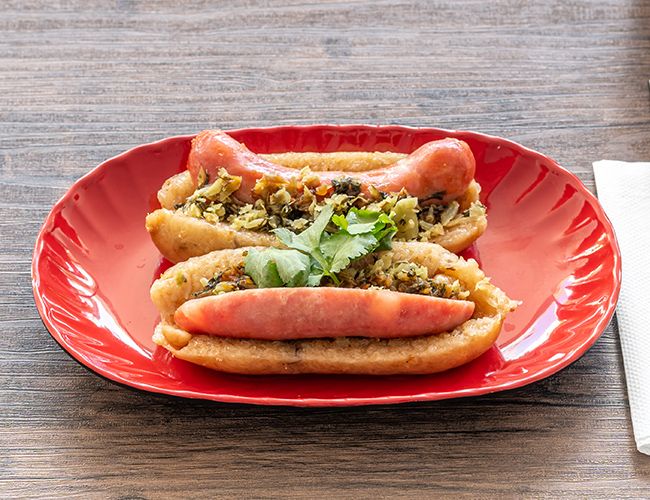 4. Old Street Hunan, Melbourne
Also known as Xiang cuisine, this Mid City Arcade restaurant specialises in the spicy, savoury and sour dishes of Hunan. Old Street Hunan opened in 2020, but it flew under-the-radar thanks to multiple lockdowns. Most of the trade still comes from deliveries; there always seems to be a driver picking up an order from the counter. Hunan cuisine is abundant with chillies and fermenting techniques, while pork and fish are the main proteins. It's a stark and modern fit-out with concrete flooring, red neon Mandarin signage and green highlights. Look for typical Hunanese dishes such as duo jiao zheng yu (steamed fish heads blanketed in pickled chillies) and Mao shi hong shao rou (Chairman Mao's red-braised pork belly, fragrant with star anise, cassia bark, chilli and ginger). First timers should stat with a rice noodle soup. Those after a taste of home – or up for a challenge – should order the especially pungent stinky black tofu.
Mid City Centre, shop 3-5, 200 Bourke Street, Melbourne, 03 9650 8889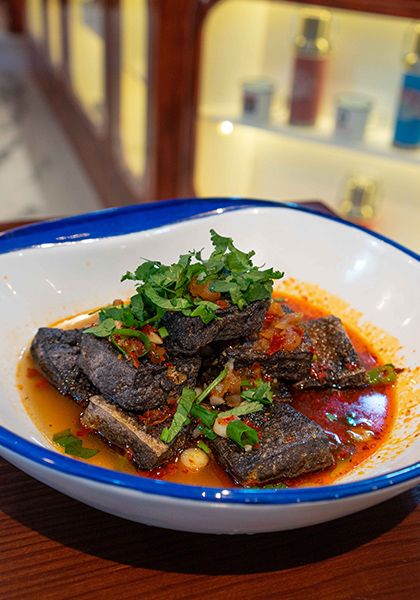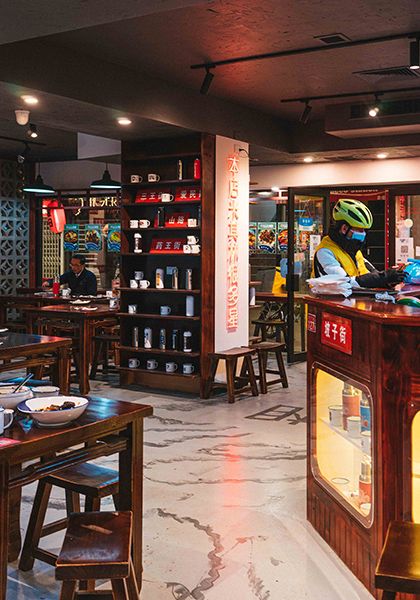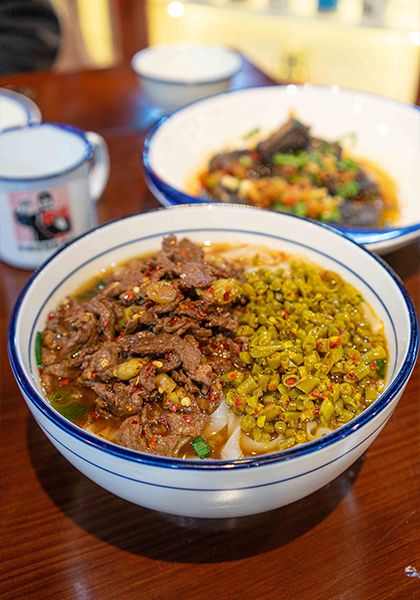 5. Nana Izakaya, Melbourne
Tucked away on Healey's Lane and surrounded by Korean restaurants, Nana Izakaya quietly opened in the middle of 2021. Its location and decor scream "yokocho", Tokyo's eatery-lined alleyways filled with hidden gems. Sit at one of the street-side tables or enter through the noren curtains and into the small dining room, with its open kitchen and bamboo fish-shaped pendant lights. The stand-out dishes are the spicy mentaiko butter yaki, pan-fried cod roe that comes with nori sheets and accompaniments for wrapping, as well as the nabe hot pots. If you like fish cakes, the oden nabe comes with an assortment of them: skewered ribbons, bouncy balls, spongy tubes, swirled disks, roe-filled – all in an umami-loaded crab dashi.
Shop J/10 Healeys Lane, Melbourne, 0430 820 506, Instagram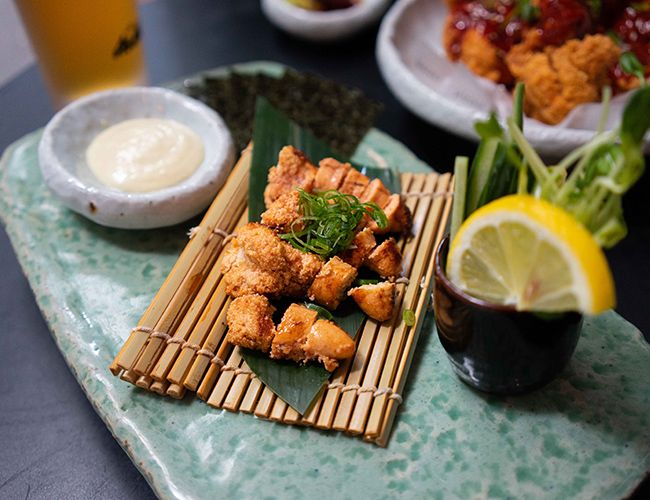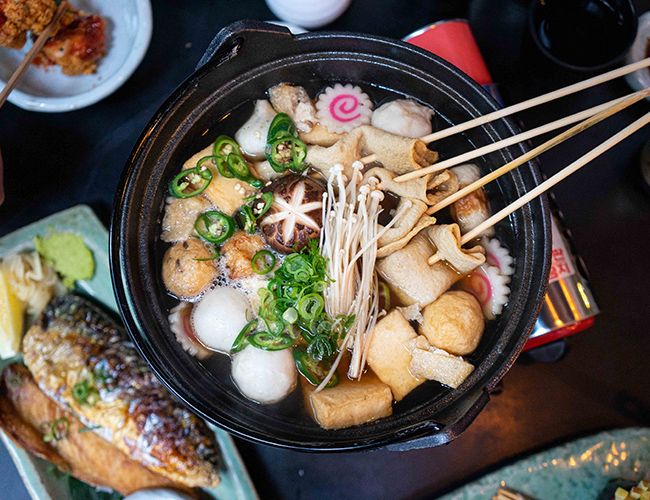 Around the World in 80 Lesser-Known Melbourne Restaurants
FREE food guide when you subscribe.