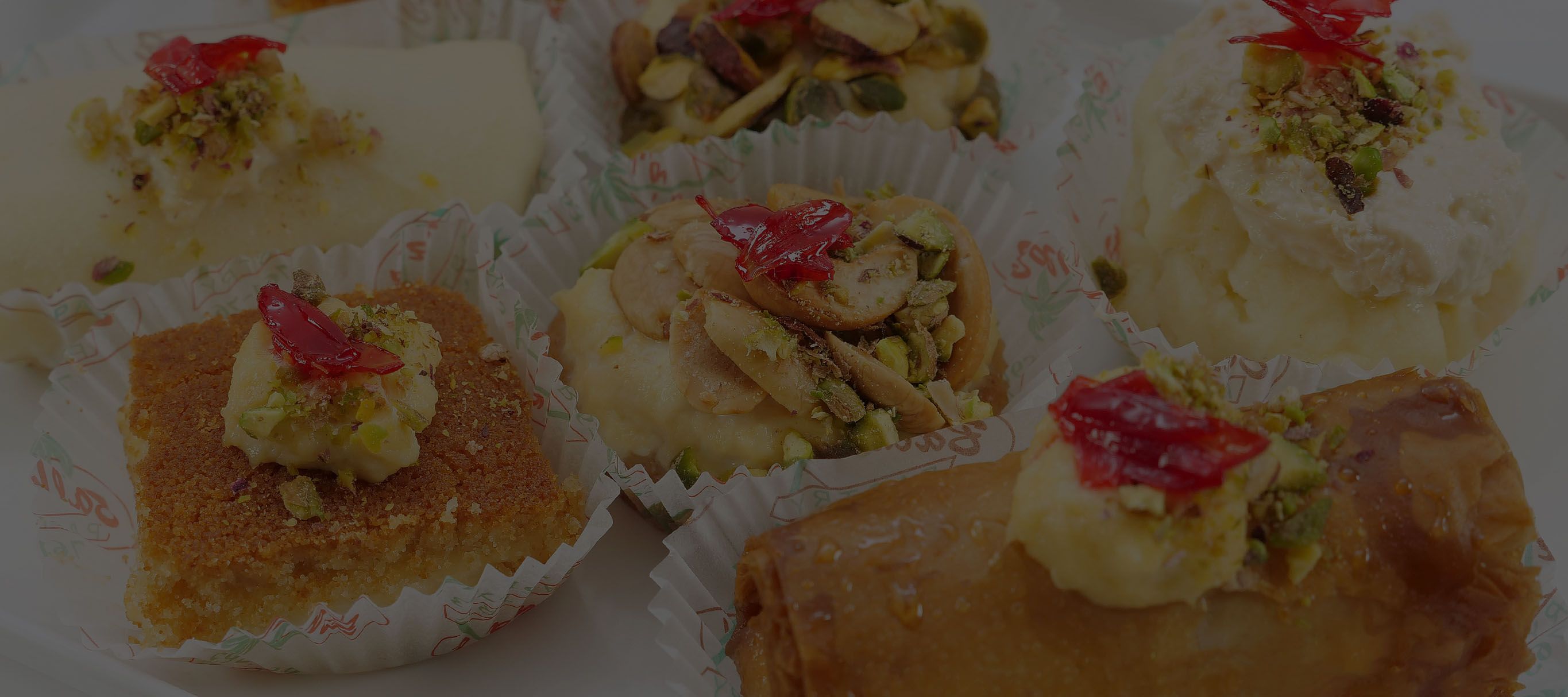 Melbourne Ramadan Restaurant Guide
Where to eat during Ramadan in Melbourne
Words by Sofia Levin
Images by Sofia Levin & supplied
From $30 Iftar buffets and hidden Malaysian markets, to all-you-can-eat midnight Egyptian suhur, this is your ultimate Ramadan Melbourne restaurant guide.
There's an awful lot of feasting during Ramadan, considering it's known as the holy month of fasting. Muslims abstain from eating and drinking between sunrise and sunset, but friends, families and strangers gather between darkness and dawn to eat enough to last until the following day.
Iftar is the meal the breaks the fast, while Suhur is one last crack before the sun rises to power people through to Iftar again. Ramadan 2021 started on April 12 and goes until May 12. Restaurants serving cuisines from countries with large Muslim populations offer affordable, traditional buffets and set menus to break the fast. It's social, communal and delicious – and you don't have to be Muslim to enjoy it. Here's where to celebrate Ramadan at restaurants in Melbourne.
1. Mizraim, Camberwell
Mizraim is offering a $35 Iftar meal from Tuesday to Sunday and $40 all-you-can-eat Suhur from midnight until 2am on Friday and Saturday throughout Ramadan.
Iftar starts with dates to break the fast, followed by samosa and football-shaped lamb and bulgur wheat kobeba. Next comes a daily lesan asfour soup (stock with risoni pasta), before customers choose between a mixed grill, roz muammar (a luxurious lamb and okra tagine cooked with cream and milk), or fattah (lamb is boiled for its stock; fried with onion, tomato and butter; and then placed on top of rice that's been ladled with the stock – all on a bed of crisped pita). Dessert changes daily, perhaps babousa semolina cake or om ali, Egypt's answer to the bread and butter pudding.
Suhur happens over two hours of power. The first fills the table with bottomless savoury dishes: eggs as you like them, slow-cooked ful (fava beans), cheese and belila (Egyptian porridge). Next up are the sweets: house-made yoghurt, pudding (perhaps milky mahalabia infused with dates or qamar al-din made with apricot), and a sweet drink, such as kharroob (carob), karkade (hibiscus), or slightly fermented sobia (coconut). Read this Seasoned Traveller article for more about Mizraim.
541 Riversdale Road, Camberwell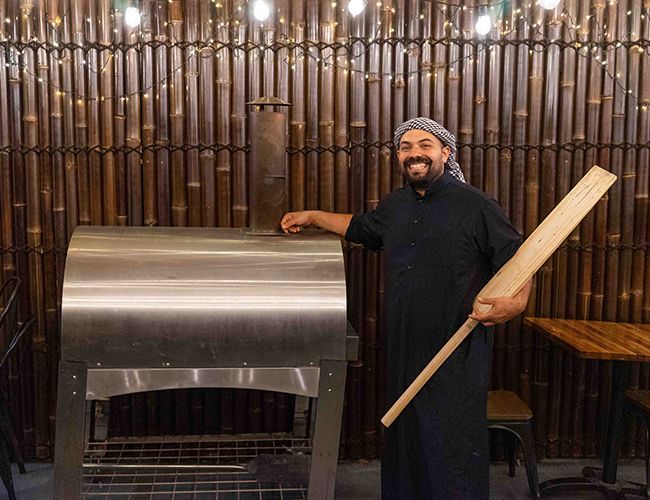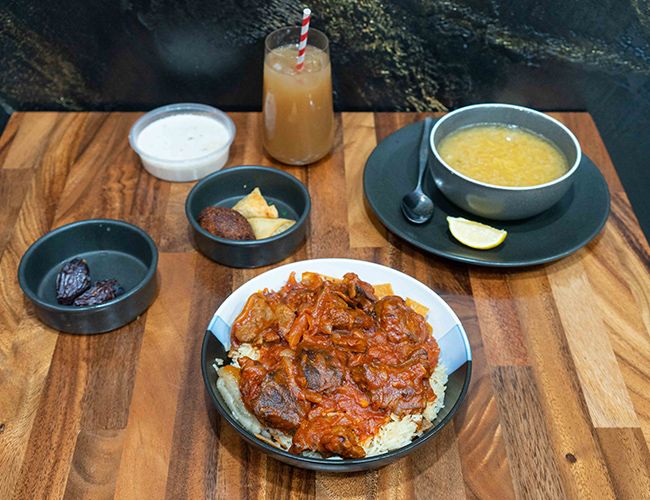 2. Shamiat, Northcote
No-frills-all-thrills Shamiat Syrian restaurant has two set menus for Iftar. The $25 per head version includes dates, soup, cheese sambousek and your choice of either a meaty sambousek or lamb kibbeh. There are three, hearty and homely mains to choose from that change every day (cross your fingers for shakriyeh, lamb shanks cooked in yoghurt). For an extra $10, the set expands to include stuffed vine leaves, falafel, dessert and tea.
64 Victoria Road, Northcote, shamiat.com.au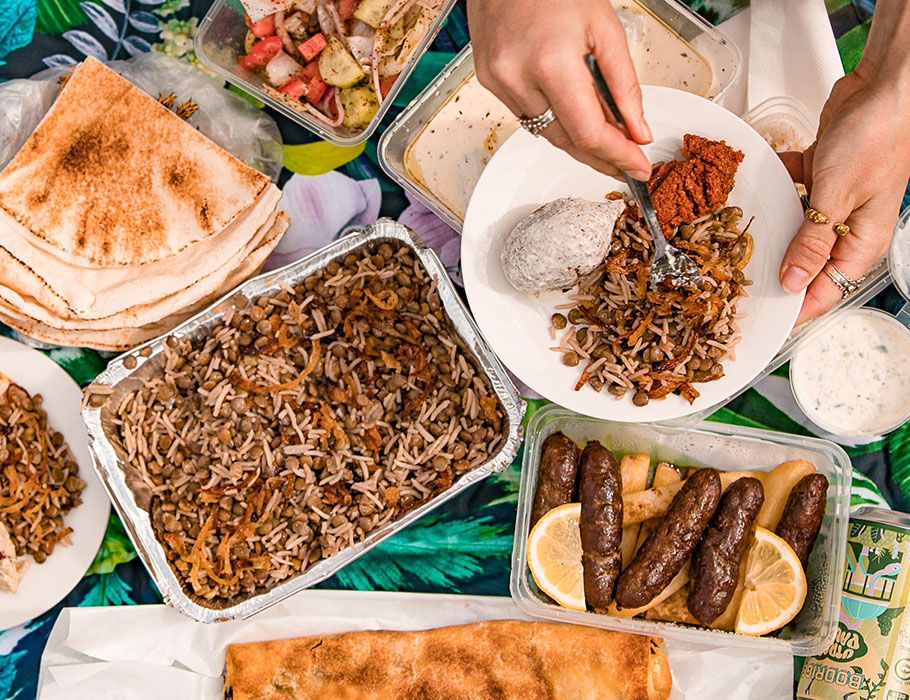 3. Tambo Ciek, Carlton
Dedicated to West Sumatran food and known for nasi kapau, casual Padang restaurant Tambo Ciek has introduced Ramadan specials, available Friday through Sunday during the holy month. Look for lumpia (Indonesian spring rolls), tahu isi (tofu filled with vegetables), pisang goring (banana fritters), kolak pisang (banana and cassava in coconut milk with palm sugar syrup) and es cendol (a dessert-drink hybrid of green rice flour jelly in coconut milk with palm sugar syrup). They're all between $4 and $9.50.
644A Swanston Street, Carlton, instagram.com/tambociekfoods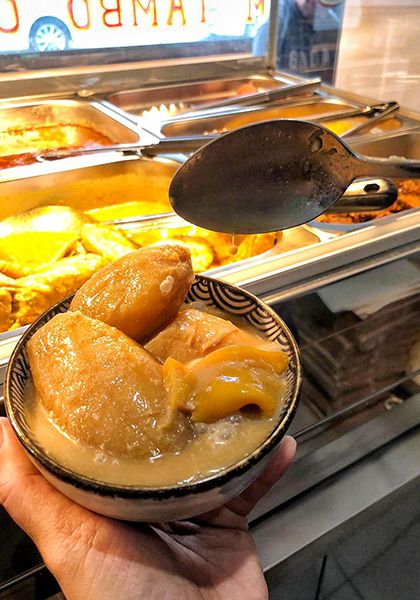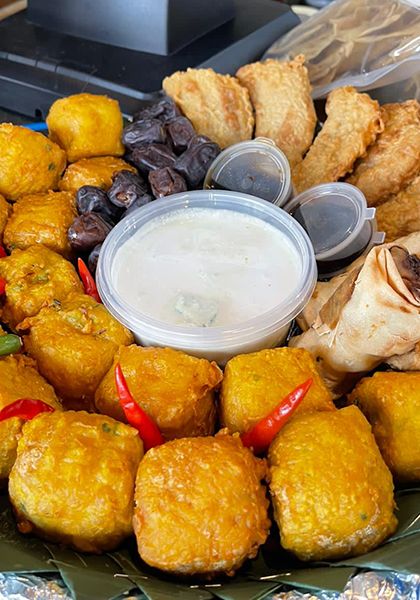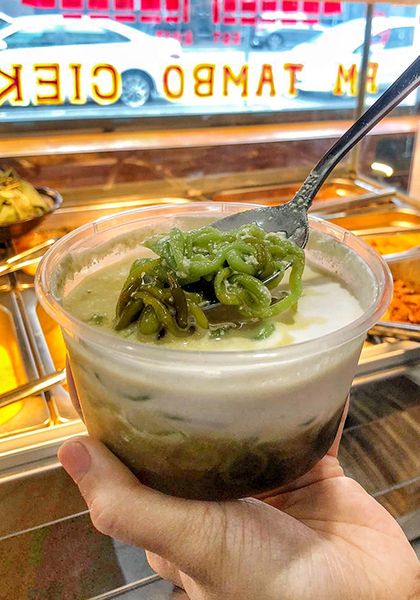 4. Taita's House, Thornbury
Book ahead if you want to break your fast with the vegetarian banquet at this new Lebanese restaurant, which can only seat 20 people. Its $28 per person ($13 for kids between five and 12 years old) and includes two falafels, a stuffed vine leaf, a bowl of soup, pita and two dips (choose from eggplant, hummus and garlic). Mains include mujadra (fried lentils and cracked wheat topped with caramelised onion), bamia stew (okra), fatoush and hot chips seasoned with rosemary and sea salt. A sweet treat is served at the end with cinnamon tea or Lebanese coffee.
375 St Georges Road, Thornbury, instagram.com/taitas_house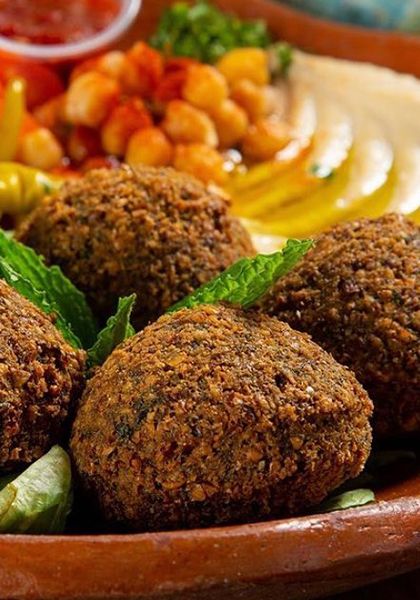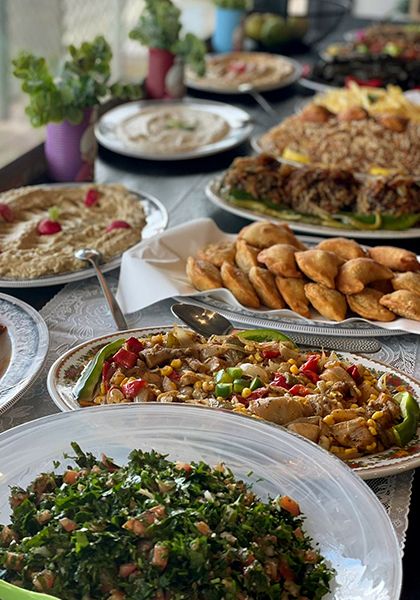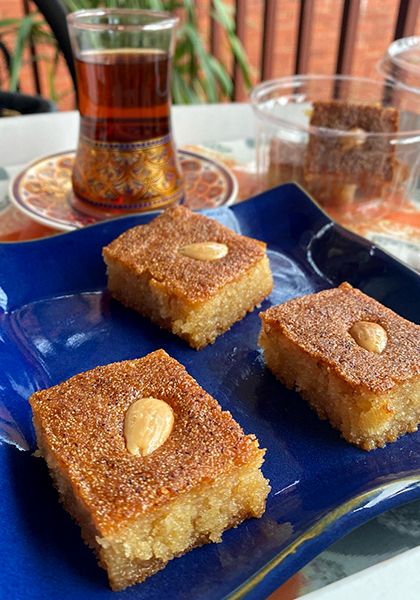 5. Bolan Restaurant, Carlton North
Pakistani restaurant, Bolan, is all aboard the buffet train for Iftar. There are two-dozen items in the line up, with the cost per head $29.99 for adults and $14.99 for kids between five and 12 years old. Start with snacks such as dahi bhalay (fried snack soaked in curd) and fish pakora (fritters), move onto mains such as goat karahi (a gingery Pakistani curry) and chicken boti (marinated kebab) before gulab jamun (syrup soaked doughnut spheres made from milk solids), and lab-e-shireen (a custard, fruit, jelly and vermicelli number) to finish. Chicken nuggets, pasta and chocolate mousse will keep kids (and fussy eaters) happy. Come back another time for brain masala.
665 Nicholson Street, Carlton North, bolanrestaurants.com.au
6. King TUT, Taylors Hill
The King TUT food trailer has a $75 Ramadan box that feeds two adults and two children. It includes 10 kofta, spiced beef liver, three hawawshi (which they call haWOWshy, an Egyptian burger of sorts where pita is stuffed with mince, onion and spices), yellow basmati rice, chips, bread, Egyptian salad and tahini. It takes an hour to prepare so order ahead. There are also special desserts on, including knafeh, basbousa and cheesecake.
122 Calder Park Drive, Taylors Hill, kingtutmel.com.au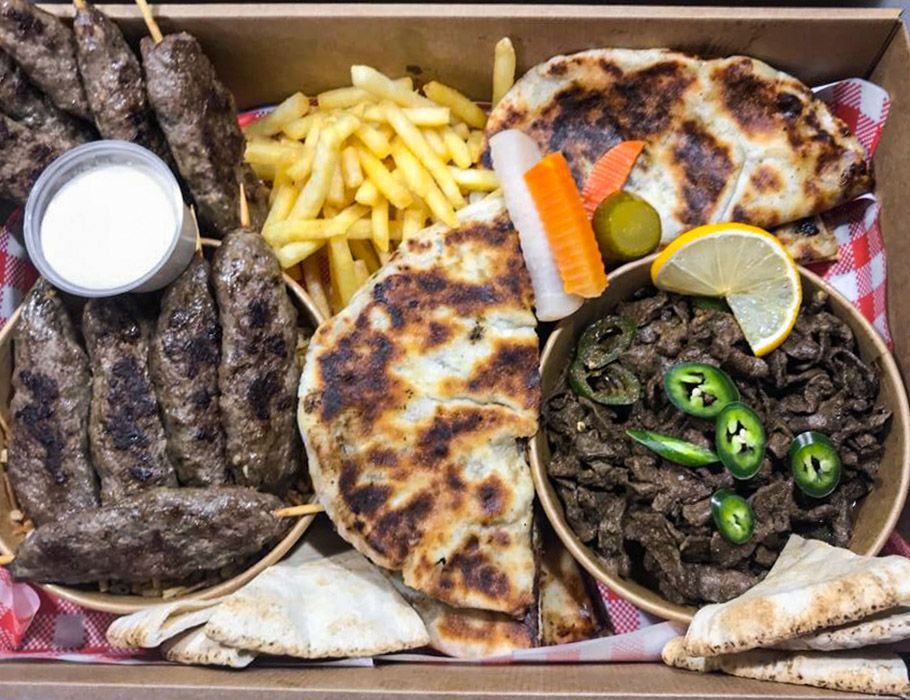 7. Tiba's Lebanese Restaurant, Brunswick, East Brunswick and Roxburgh Park
One of Melbourne's favourite and oldest Lebanese restaurants, Tiba's, has a $35 set Iftar menu across all three branches ($20 for kids aged five to 12 years old). It's popular, so book ahead. You'll start with dates, soup, fatteh, tabouli, chips, falafels and dips (hummus, babaganoush and yoghurt and cucumber). You'll roll out of there after the mains: kibbeh, chicken wings with potatoes, chicken breast on rice and lamb shank. Just save room for sweet, milky mahalabia pudding.
504 Sydney Rd, Brunswick
55-57 Lygon St, East Brunswick
4/195 Somerton Rd, Roxburgh Park
8. Balha's Pastry, Brunswick
Serving Lebanese pastries for 30 years, Balha's on Sydney Road has added some sweet specials for Ramadan. There's small and large atayef (also spelled qatayef, a filled, folded pancake eaten during Ramadan), mahalabia fragrant milk pudding, karbooj (a nut-heavy semolina slab piped with meringue) and sahleb (a creamy Middle Eastern drink made with wild orchid powder, served with a pinch of cinnamon).
During Ramadan, Balha's customers often order baklava and ashta mixed sweets. The latter includes desserts such as halawet el jobon (sweet cheese rolls), znoud el sit (filled filo pastry fingers), ward el sham (think a small, cream-filled filo sandwich) and knafeh (baked semolina filled with sweet cheese and sprinkled with ground pistachio nuts in rosewater syrup).
761-763 Sydney Road, Brunswick, balhaspastry.com.au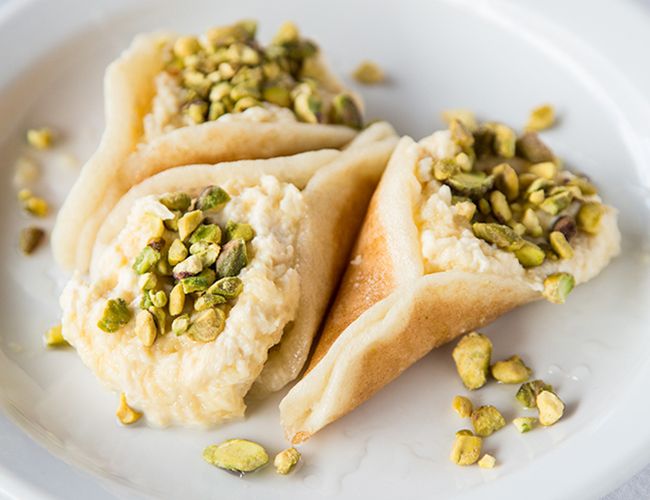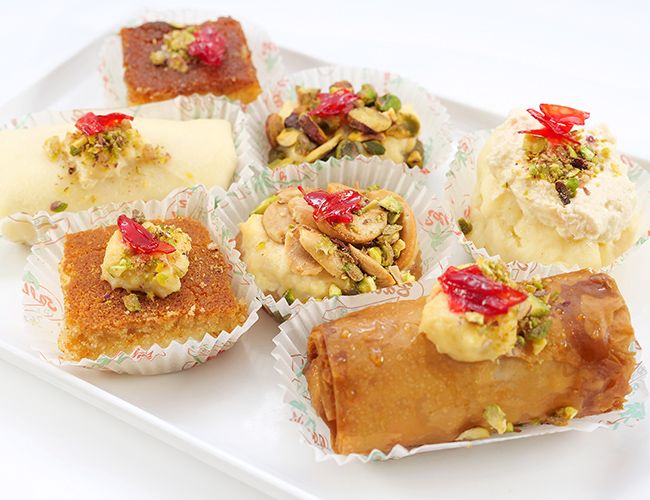 9. Lazzat Kadah, Coburg
Lazzat Kadah is usually an Indian and Pakistani restaurant, but the Ramadan buffet is international. It's a mix of Middle Eastern, Indian and Pakistani cuisine. Think all the breads, dips, chutney and dhal to start, with snacky dishes such as tandoori chicken, ground meat seekh kebab and falafel to follow. Larger dishes range from haleem lentil stew and chicken biryani, to veggie jalfrezi and slow-cooked lamb nihari stew. The dessert selection is huge, whether you prefer vermicelli pudding and carrot halva, or sticky date pudding and cheesecake. The Ramadan buffet is on between 4.30pm and 7pm Wednesday through Sunday and kicks off with dates and water, followed by the Maghrib prayer. Women and children get to dig in first. Adults are $37.50 per head and kids between three and 10 years old cost $18.
61/63 Sydney Road, Coburg, lazzatkadah.com.au
10. Leyalina, Carlton
Located on Lygon Street, Leyalina is offering a set Iftar menu for $35. It kicks off with dates and samboussek (half-moon pies) and finishes with kataif (same as atayef) or lokmet el kadi (round doughnut balls soaked in sugar syrup). In between you'll pick a soup (yellow lentil or lamb and risoni lesan asfour) and one of five mains. The options include kofta and shish tawouk (grilled chicken) served with basmati rice mixed through with minced meat, spices and nuts; tagine of okra baked with lamb and tomatoes; molokhia (a thick soup made with chopped jute leaves and garlic) with rice and grilled chicken thighs; and koshari (a carb-heavy dish of rice, chickpeas, macaroni pasta, lentils and onion in tomato sauce) and lamb fattah.
191 Lygon Street, Carlton, leyalina.com.au
BONUS: Bazaar Ramadhan Malaysian Ramadan Markets
Every year, the Malaysian Muslim community puts on special Ramadan markets. In 2021 there's one in a Springvale Malay grocery warehouse every Friday, Saturday and Sunday between 2pm and 7pm at 15 Bando Road, Springvale.
There's another from the Australian Malay Foundation in the west in Truganina called the AMF Bazaar Ramadhan, held every Saturday between April 17 and May 8, between 1pm and 5pm at 46C Permas Way, Truganina.
Expect satay cooked on charcoal, nasi lemak bungkus (coconut rice and dried anchovies wrapped in banana leaves), rojak (sweet and spicy fruit and vegetable salad), epok2 (curry puffs), tapai (fermented glutinous rice wrapped in banana leaves), apam balik (a sweet and thick aerated pancake also known as martabak manis), lots of homemade kueh (Malaysian desserts) and much more.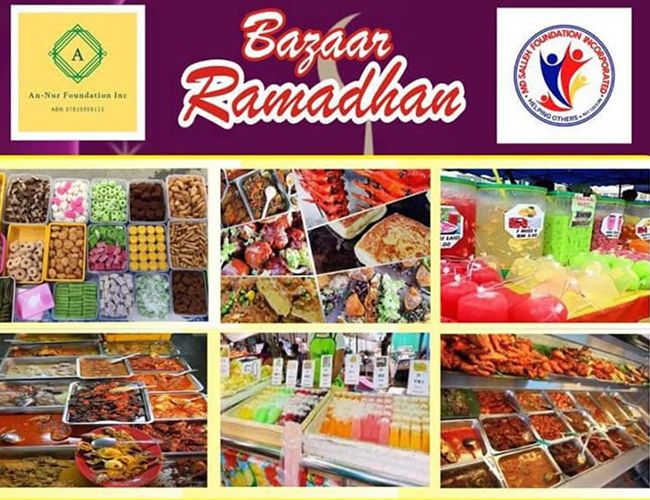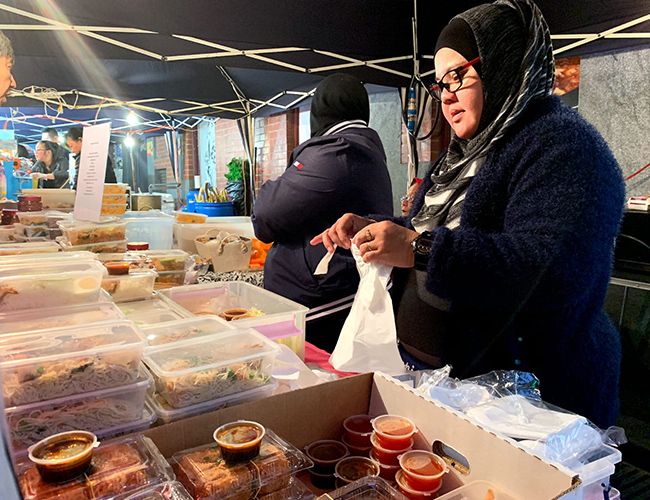 Around the World in 80 Lesser-Known Melbourne Restaurants
FREE food guide when you subscribe.