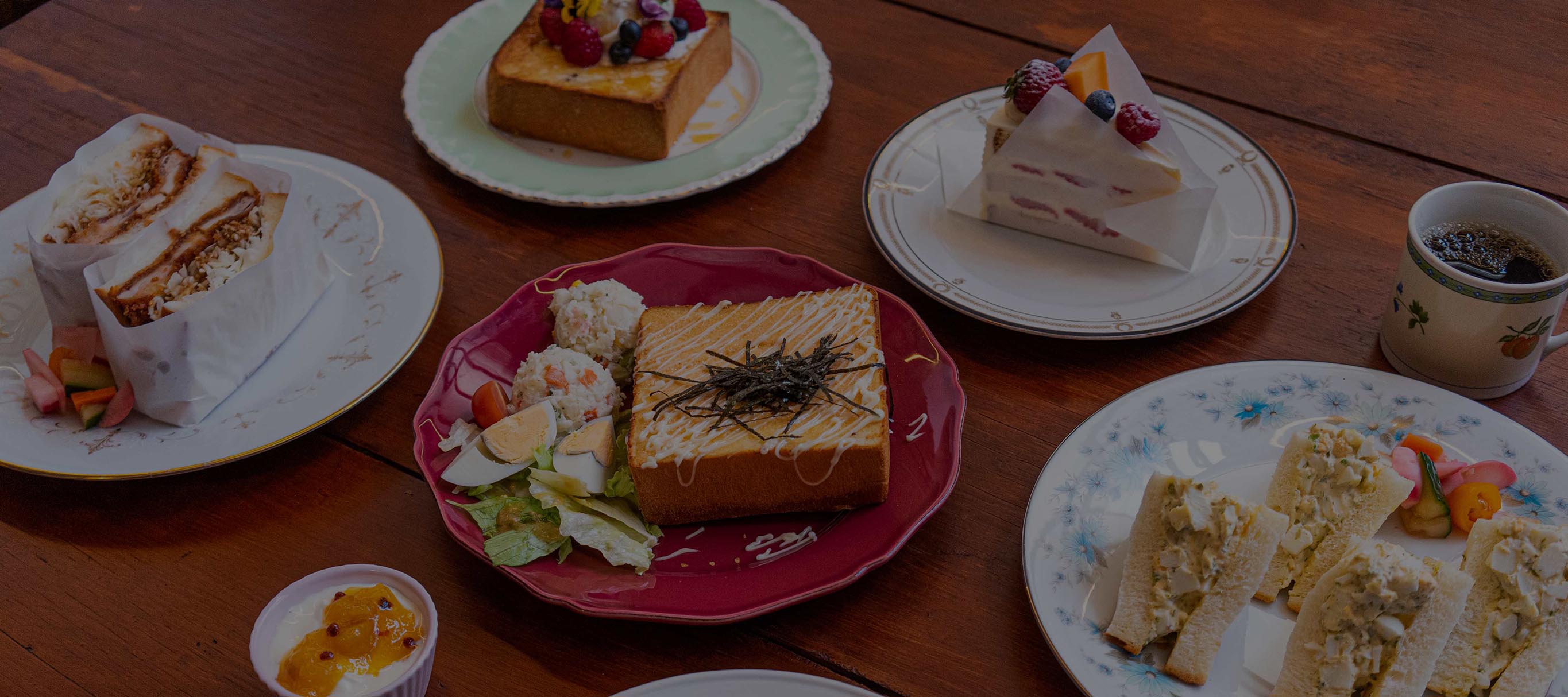 Melbourne
Lockdown Eats
Lockdown 5.0: Top Melbourne Takeaway & Delivery
Words by Sofia Levin
Images by Sofia Levin & supplied
With lockdown 5.0 officially extended, Melbourne restaurants need our support more than ever. Start with this list featuring some of the best takeaway and delivery options to Eat Curiously at home.
Melbourne restaurants are doing it tough. It gets a little harder every lockdown, and venues that have chosen to stay open do so mainly for their staff. The best thing we can do? Eat.
It's easier for neighbourhood favourites to rely on the support of their local communities, but there are fewer people living in the heart of Melbourne. To that end, here are eight restaurants in the City of Melbourne offering takeaway and delivery. From traditional Indonesian meals designed for the road, through to spicy Thai noodle specials, this list will help you Eat Curiously at home during lockdown, and beyond.
1. Tambo Ciek, Carlton
This Indonesian restaurant and takeaway spot came to be during Melbourne's 2020 lockdowns. The owner of Grand Laguna Asian supermarket stumbled upon Tambo Ciek on Instagram when it was a home catering business. He went into partnership with chef Ezra Toddy to open Tambo Ciek, which specialises in nasi kapau, a Padang dish from West Sumatra. The bain-marie display here tempts with a selection of gulai (saucy, fragrant dishes), which are added to rice and wrapped in banana leaves. Pick what you fancy, but know that rendang is the signature. It's slow-cooked for 10 hours and is made with beef, chicken, paru (lung), stink bean and more. Other gulai for your nasi kapau might include cumi balado (spicy squid), perkedel potato fritters and silverbeet, depending on the day.
644A Swanston Street, Carlton, Facebook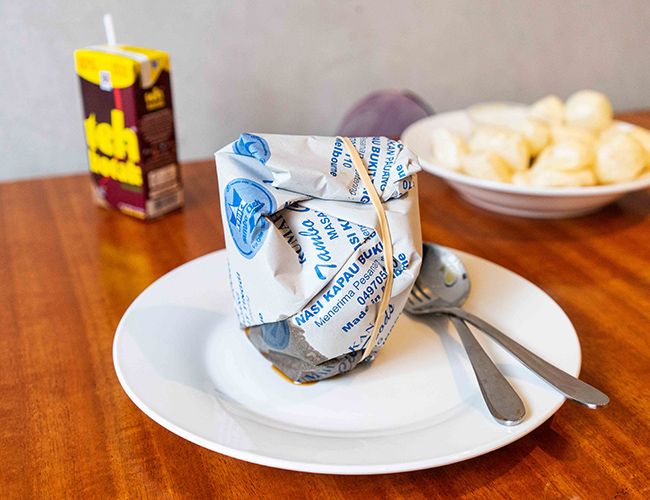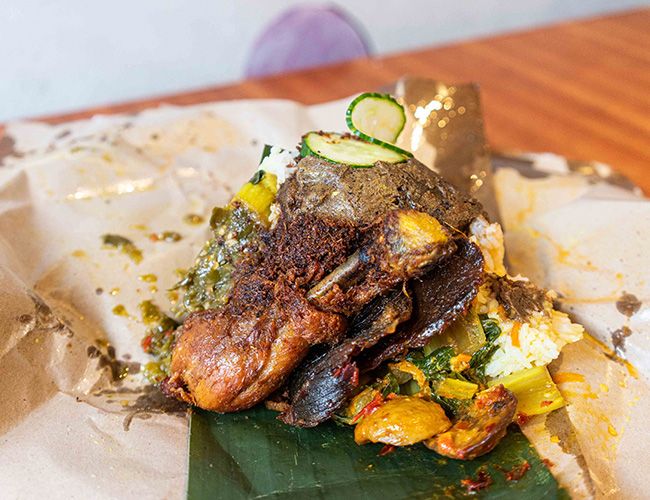 2. Adonai Foods, Carlton
Funmi Ewedairo opened Adonai Foods in 2017, but it remains one of Melbourne's best-kept secrets. That's largely due to its location beneath a block of government flats at the end of a no-through road in Carlton. Given that it's Melbourne's only dedicated Nigerian restaurant, Adonai is deserving of more attention. You can buy larger portions when you visit in person or order through Menulog. Fried plantains are available in 750-gram containers, egusi soup comes by the litre, and puff puff fried doughnuts are only 50 cents each. Other meals include the national dish of tomato jollof rice, poundo yam (boiled white yam beaten into an elasticky dough), asun (peppery roast goat) and more. Get the full story here.
478 Drummond Street, Carlton, adonaifoods.com.au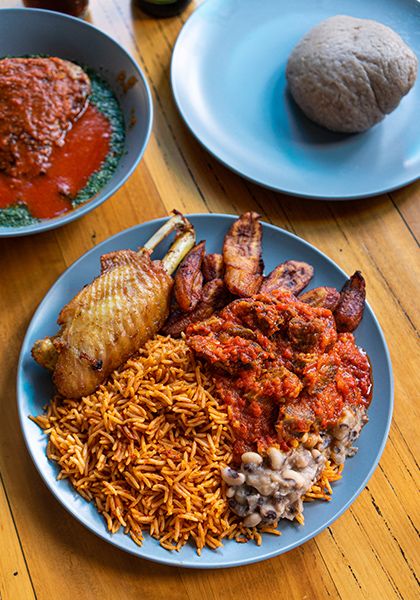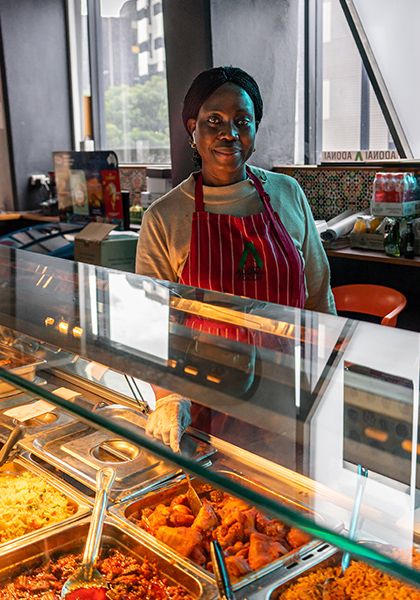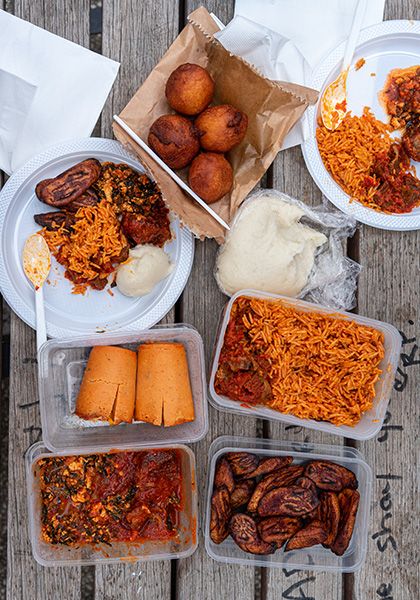 3. Le Bajo, North Melbourne
Japanese hotdogs are the drawcard during lockdown at Le Bajo Milkbar. They're pig-in-a-blanket-style pork sausages baked into soft bread with mentai (spicy cod roe) mayonnaise and seeded mustard. You can also buy a full or half loaf of house-baked shokupan milk bread, as well as flat Japanese melon pan rolls with crackling cookie tops. The full menu of shokupan thick-cut toast and sandos is also available. Think classic chicken katsu, karaage fried octopus and hard-to-find seasonal fruit sandos filled with cream. Make sure you return to this airy cafe and coffee roaster after lockdown 5.0; you can't beat sitting down in the retro milk bar-meets-industrial warehouse space.
8-14 Howard Street, North Melbourne, lebajo-milkbar.square.site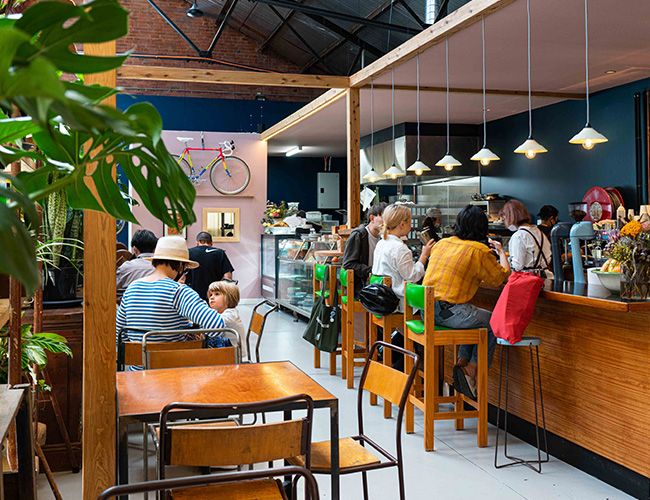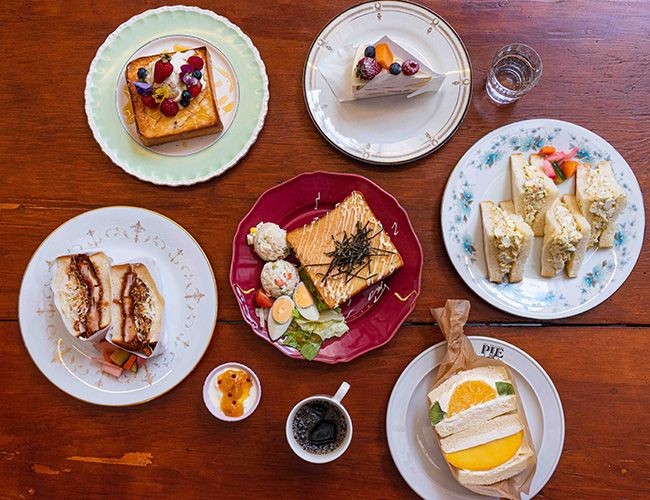 4. Palette, North Melbourne
Introducing gilgeori-toast, aka Korean street toast. You're about to see it trend in Melbourne, but remember it started here at Palette. Traditionally, Korean street toast is a simple egg sandwich sold by street-food vendors, but trendy South Korean neighbourhoods like Yeonnam-dong (think Collingwood on steroids) serve them with third-wave coffee in beautifully designed, minimalistic cafes. At Palette, you can click and collect in the most COVID-friendly of ways. Jump online to order thick brioche sandwiches filled with fluffy slabs of omelette and hasbrown, candied bacon and cheese, pulled mushroom and more. You can also buy a loaf of the signature brioche for $16, as well as ZEST coffee.
610 Queensberry Street, North Melbourne, palettemelbourne.square.site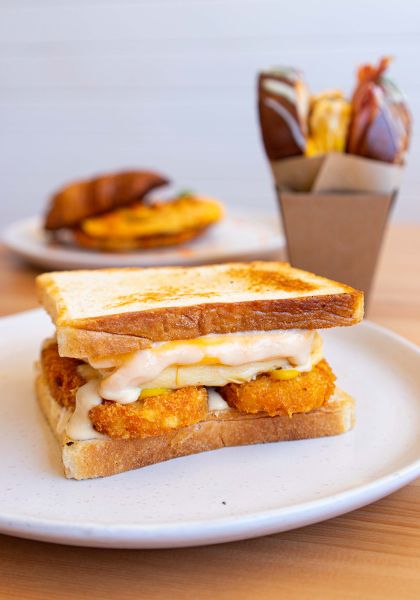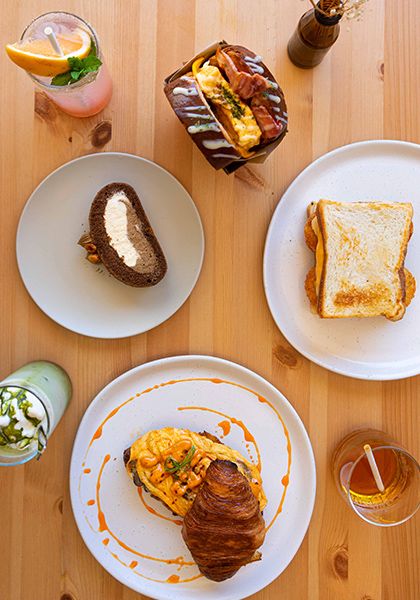 5. Ilza Cafe, Docklands
Located just outside Gate 6 of Marvel Stadium, Ilza cafe is open for takeaway and offers free delivery within 30km of the venue. That means you could be eating snacks like panko-crumbed hotdogs on sticks at home, or sandos filled with chicken, pork katsu and menchai (deep-fried beef burger patty). Choose from a variety of bowls for one-person mains, such as salmon don or curry menchai don with melted cheese, or go straight for char-grilled teriyaki pork ribs with sweet potato and pickles.
103/673 La Trobe Street, Docklands, ilzacafe.square.site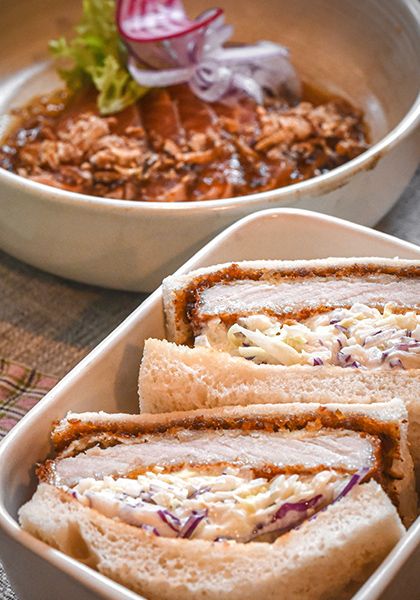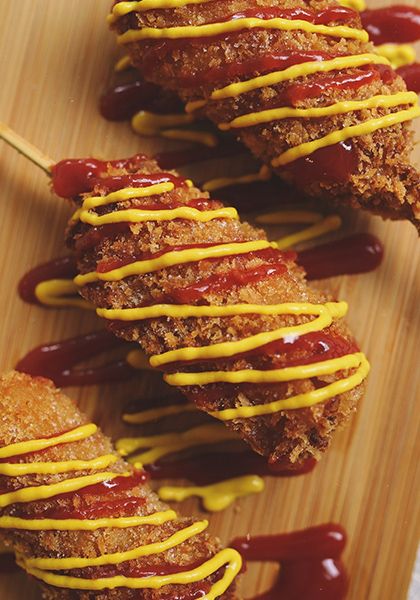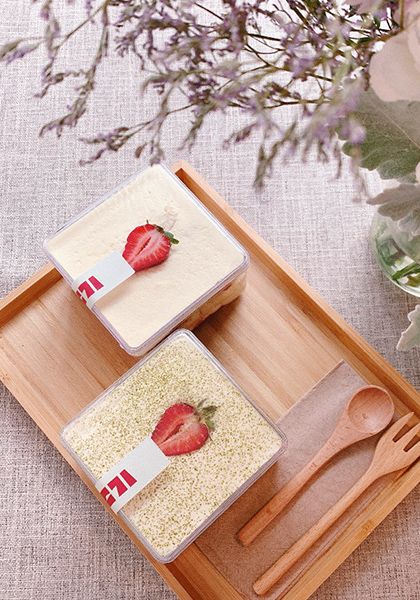 6. Dodee Paidang, CBD
If you like your Thai food hot, make a beeline for Dodee Paidang. It specialises in tom yum noodle soups, of which there are more than 20 on the menu. There are seven spice levels that correlate to a spoonful of house chilli powder. Even waitstaff advise against ordering above levels three or four. There are two Dodee Paidang stores: one in the basement off Little Collins Street and a newer shop on Swanston Street. During lockdown, the former is offering jumbo-sized tom yum for $10, while the latter has a range of $10 meals: pad see ew noodles, pad kra pao (basil stir fry with either pork or chicken mince), and stir-fried mince and Chinese broccoli. Spend $100 or more using Mr Yum and delivery is free, too. Love Thai food? Here's a list of the best Thai restaurants in Melbourne city.
Basement 353 Little Collins Street & 245 Swanston Street Melbourne 3000, dodeepaidang.com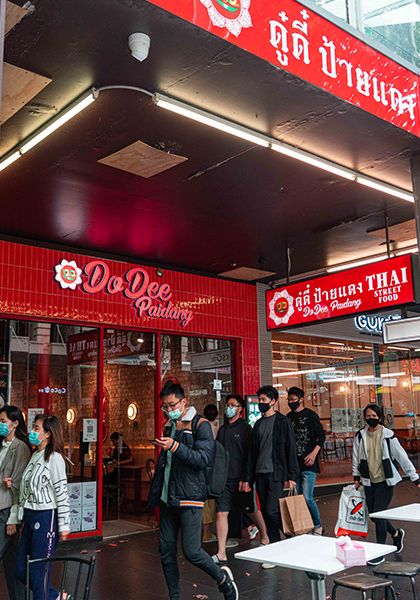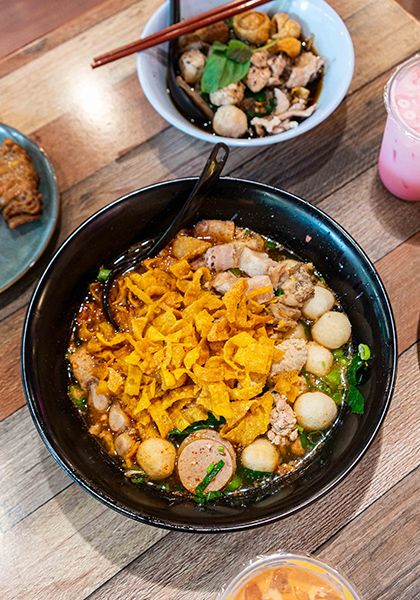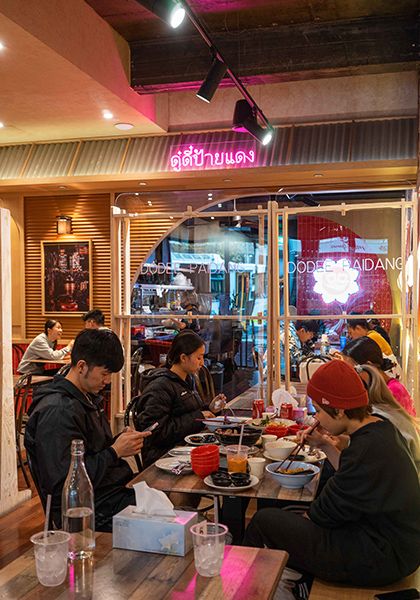 7. Momo Central, CBD
This Nepalese restaurant opened exactly a week before the first 2020 lockdown. Owner Sid Maharjan has cooked for crowds since he was a 10 year old back in Kathmandu. He has six varieties of momo dumplings on his menu, plus highly scoffable chow mein fried noodles and a more traditional Newari khaja set. The latter comes courtesy of the Newar people, Kathmandu's indigenous population. It includes grilled lamb or chicken served cold, lamb broth, baji (flattened rice flakes), bara (lentil pancake), crunchy toasted soybeans and spiced potato salad. If you're picking up, get a hot, spiced chai to go. Order direct online for pick-up or through delivery partners.
347 Little Collins Street, Melbourne, momocentral.com.au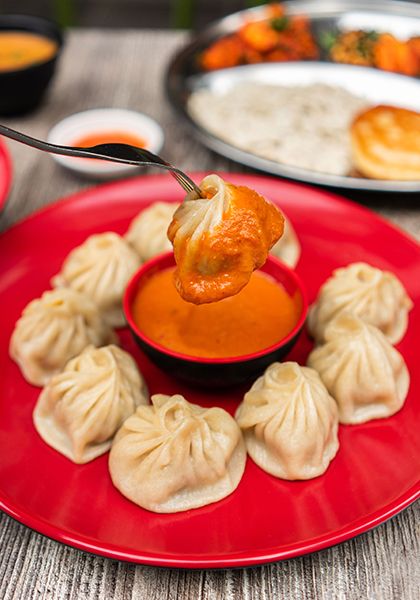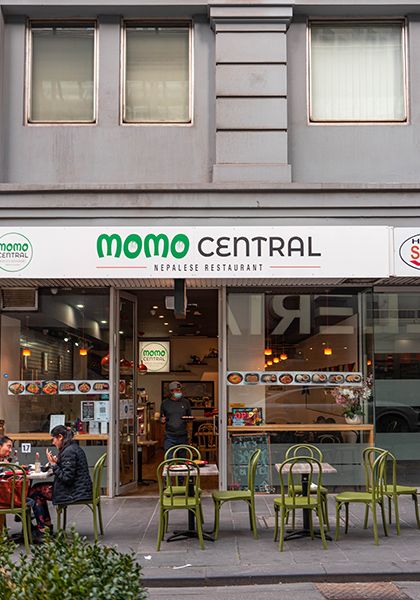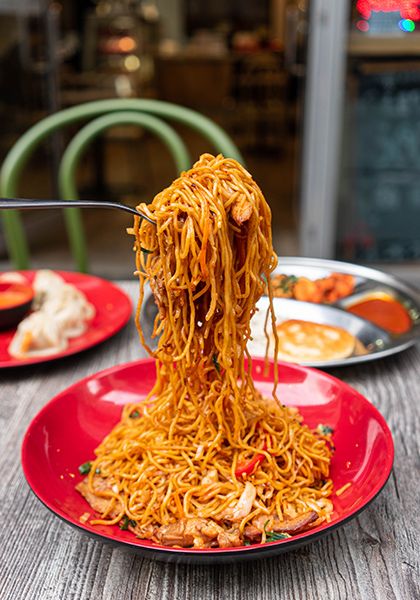 8. Kazbah, Kensington
This new Egyptian street food spot in Kensington is a tribute to owner Tony Carne's wife, Kaz. Tragically, she passed away in February 2020 after being diagnosed with a rare, inoperable brain tumour. The pair met in Egypt while working as tour leaders for Intrepid Travel, married by the Red Sea on the Sinai Peninsula and eventually moved back to Australia to have a daughter. After 17 years working at Intrepid, Tony took a redundancy in January 2021. Kazbah is the next chapter in Tony's life and exists in Kaz' memory (she was a life-long vegetarian). It's one of few places in Melbourne where you can eat fava falafel, as opposed to the more common chickpea variety. They're available in a pita, hummus bowls or as part of the VSP (vegan snack pack). Other genius inventions include a bag of vegan crinkle-cut fries with gravy made from fava and tahini, and a less-vegan take on Egyptian feteer flatbread filled with cheese.
174 Bellair Street, Kensington, mryum.com/kazbah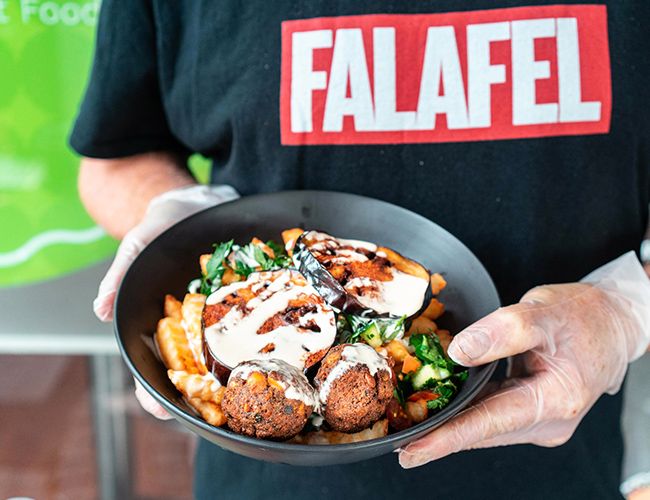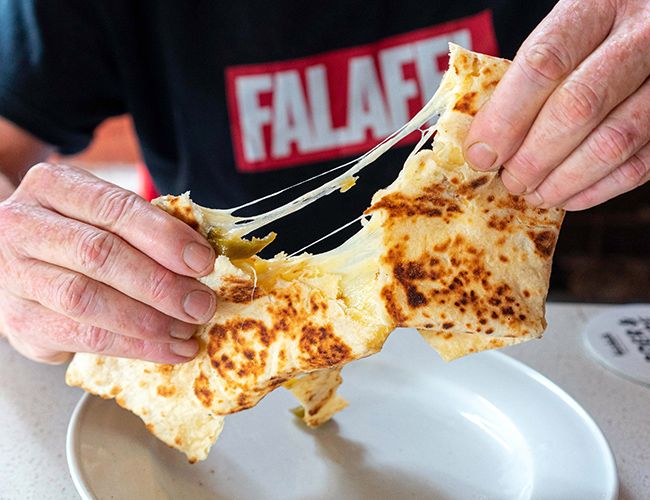 Around the World in 80 Lesser-Known Melbourne Restaurants
FREE food guide when you subscribe.