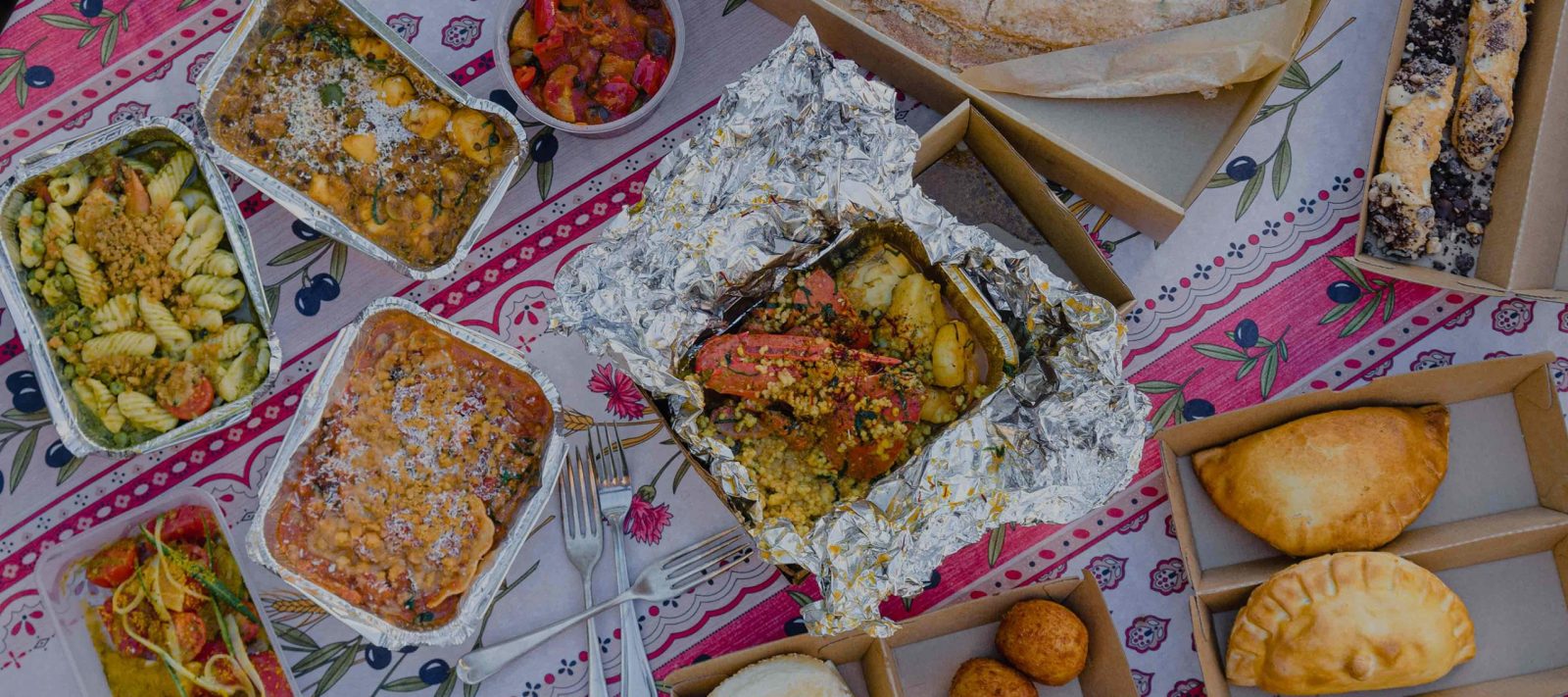 10 Unmissable
Sicilian Dishes
10 Essential Sicilian Dishes from Breakfast through Dinner
Words by Sofia Levin
From dessert for breakfast through to boiled spleen sandwiches, here are 10 Sicilian dishes to try in Melbourne, or when visiting Sicily.
Culazioni (Breakfast)
1. Brioche col tuppo. A sweet bread roll with a small round knob on top (tuppo means topknot in Italian!) served with granita or gelato for breakfast.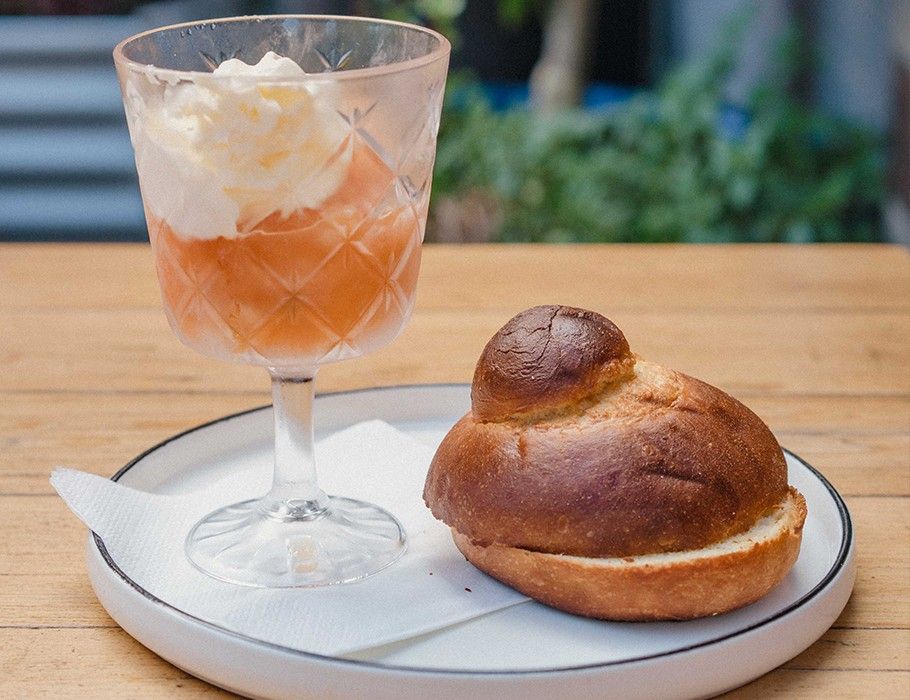 Street Food Snacks
2. Stigghiola. Intestines, usually lamb or goat, wrapped around leek and charred on a grill.
3. Pani ca meusa. A sandwich from Palermo where veal spleen and lung are boiled, fried in lard, and then served on a bread roll with fresh ricotta and lemon juice. Try panelle, a chickpea fritter, if you don't eat offal.
4. Scaccia. Baked, rectangular flatbread from Ragusa made by rolling thin dough with ingredients like cheese, sausage, ricotta and potato so it resembles a savoury babka cake or strudel.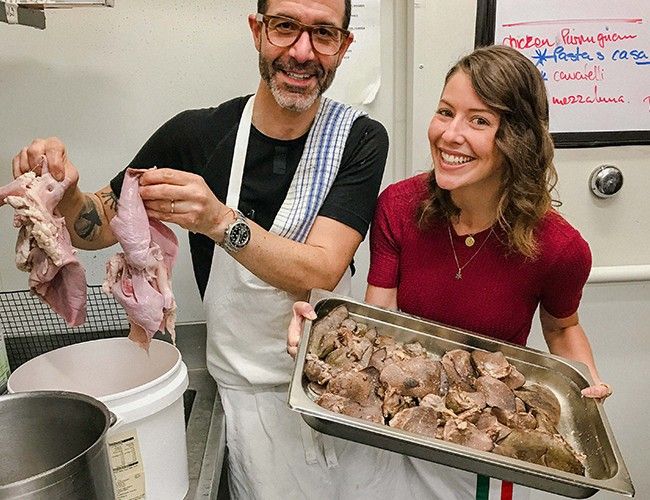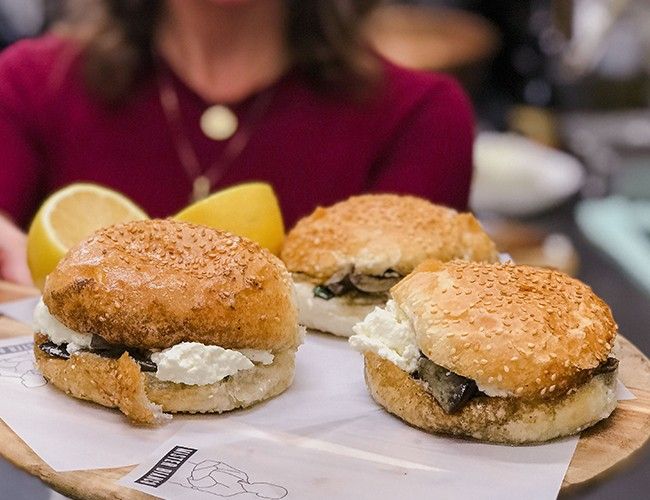 Pranzu (Lunch)
5. Maccu. Thick broad bean soup flavoured with fennel traditionally made to use dried beans from the previous season before spring hits.
6. Spaghetti ai ricci. Spaghetti tossed with delicate sea urchin roe (also known as uni), olive oil, garlic and salt.
Cena (Dinner)
7. Falsomagro. A meatloaf that translates to "false lean". Made mostly with veal, it can also be stuffed with sausage, ham, salami, proscuitto and cheese, but always hard-boiled eggs for a dramatic cross-section. The sauce is also ladled over primi pasta dishes before the main event.
8. Involtini di pesce spada. Thinly sliced swordfish rolled around stuffing made from capers, garlic, lemon zest and breadcrumbs, as well as Arab-influence ingredients like pine nuts and currants. Usually served with salmoriglio (lemon and olive oil-based dressing).
Duci (Dessert)
9. Cassata Siciliana. This decorative sponge cake traditionally has a crust filled with ricotta and candied fruit in a shell of green marzipan. Look for the gelato version, too.
10. Cuccia. Sweetened ricotta and wheat berry porridge, often scattered with cinnamon, dark chocolate and candied fruit. Traditionally eaten for the Feast of Santa Lucia in December.
Where to eat Sicilian food in Melbourne:
Mister Bianco, 285 High Street, Kew, 03 9853 6929
Bar Idda, 132 Lygon Street, Brunswick East, 03 9380 5339
Rosa's Canteen, corner Little Bourke & Thomson Street, Melbourne, 03 9602 5491
Small Axe Kitchen, 281 Victoria Street, Brunswick, 03 9939 6061
Melbourne Arancini (for Sicily's favourite street food, delivered, using a third-generation recipe), 6/17 Lindaway Place, Tullamarine, 0412 136 164
Around the World in 80 Lesser-Known Melbourne Restaurants
FREE food guide when you subscribe.