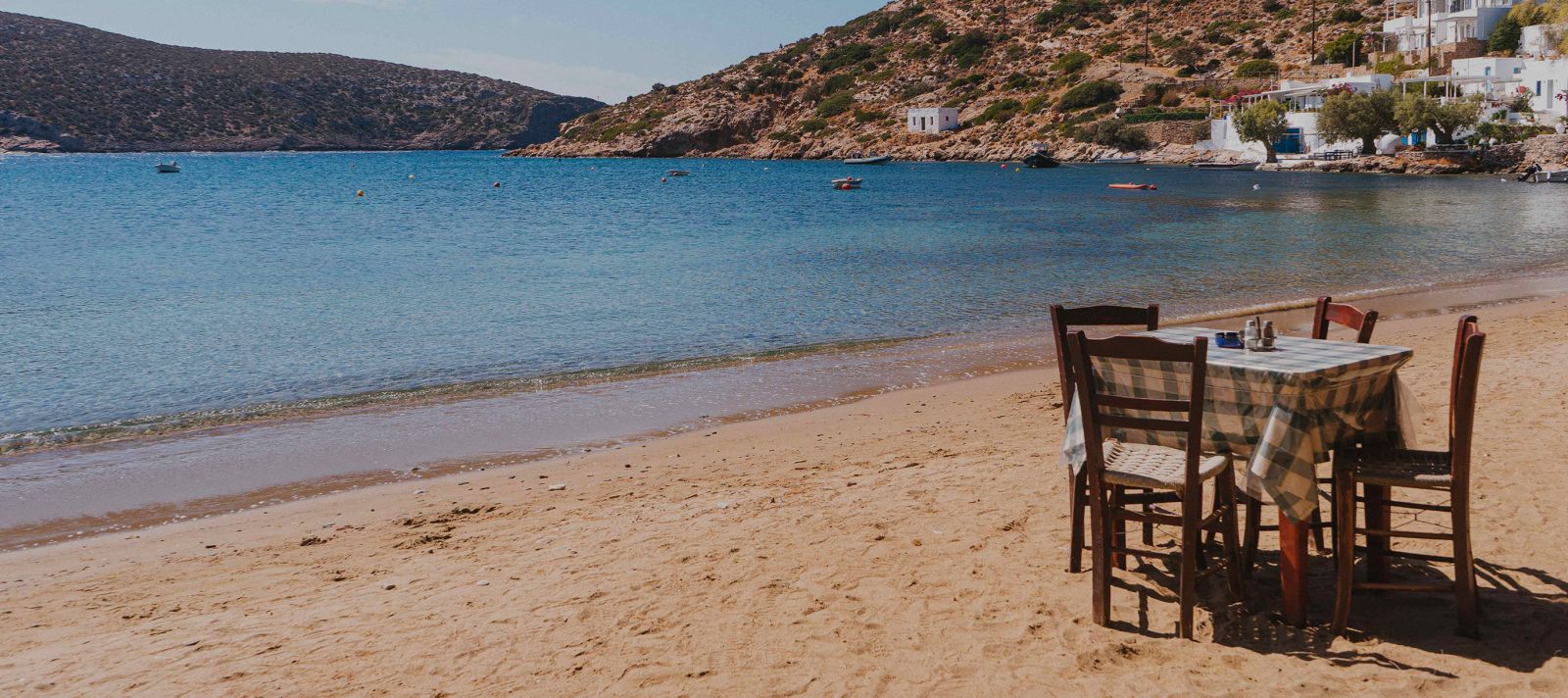 The Best Sifnos Restaurants
The only restaurant guide you need for Sifnos Island
Words & images by Sofia Levin
From seafood fresh off the boat to multi-generational tavernas in charming backstreets, the only thing you'll wish you had more of on Sifnos is time. Here are the best restaurants on the Greek island.
Sifnos is the best Greek Island. At the very least, it's my favourite. I visited on a whim after a last-minute job came through in the same hemisphere – flying home to Australia and then back again a few days later would have been exhausting. Sifnos was the island I had wanted to visit the most, but which was cut after taking into account time constraints and what my buddies wanted to do. I arrived by ferry (there's no airport) to the scent of fish on the grill and spent the next four days exploring the island by quad bike, alternating between tavernas with tables in the sand and family-run restaurants slow-cooking goat in the island's famed terracotta pots.
On Sifnos, nothing went to plan and everything was meant to be. A run along a section of the island's walking tracks, originally forged by shepherds and farmers, led to stairs down to a private cove with the clearest water I've ever seen. Missing the sunset at the Church of the Seven Martyrs by a few minutes meant being on time for a wedding and sharing sugared almonds with the bridal party. Asking a few questions during a cooking class turned into an invite for Sunday revithida, chickpea stew. As you read this list of restaurants and make plans to visit, I urge you not to stick to them. You never know where a path or conversation might lead in serendipitous Sifnos. Go with it.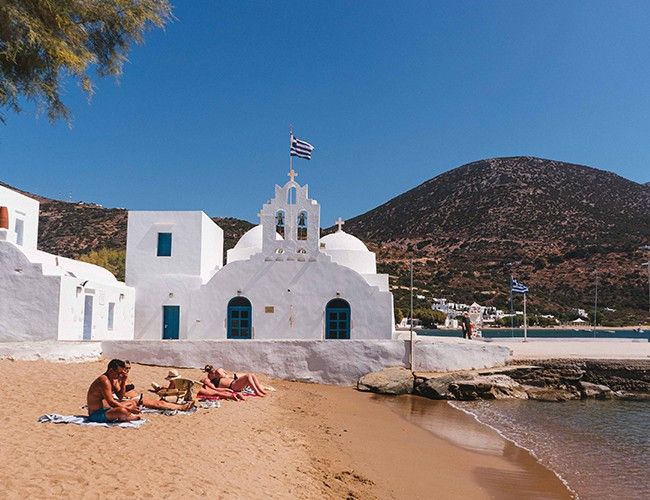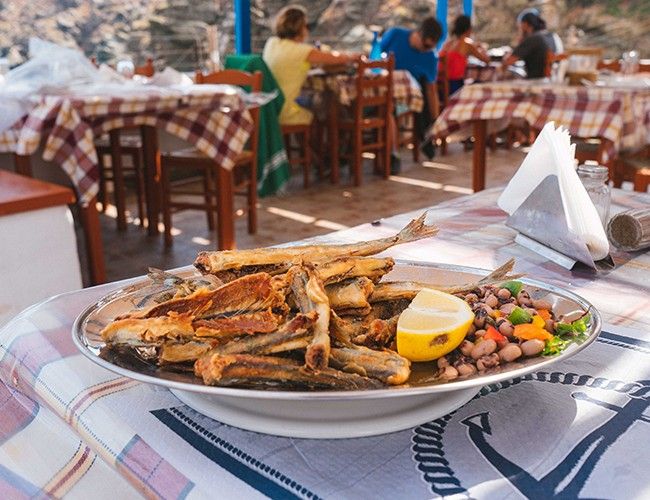 1. To Limanaki, Faros
Every morning, George Kakakis' fishing boat returns to the serene port of Faros and supplies his family restaurant, Limanaki Fish Tavern, with whatever bounty the sea had to offer. George leaned how to fish and the nuances of the ocean from his father, Petros, and how to appreciate ingredients and cook from his mother, Stella. Tables here are on the water's edge beside small, wooden boats. Before you order, ask to see the catch of the day, which will be pulled out from refrigerated drawers. There might be parrotfish, lobster, calamari, red mullet, bream, sardines, garfish – all available grilled or fried. The gigantes bean salad with octopus is worth ordering and available as a half serve. Try the fish soup for something traditional. Look for the blue table covers and explore Faros' three beaches while you're there (Fassolou, Faros and Vlycho).
To Limanaki, Faros, Sifnos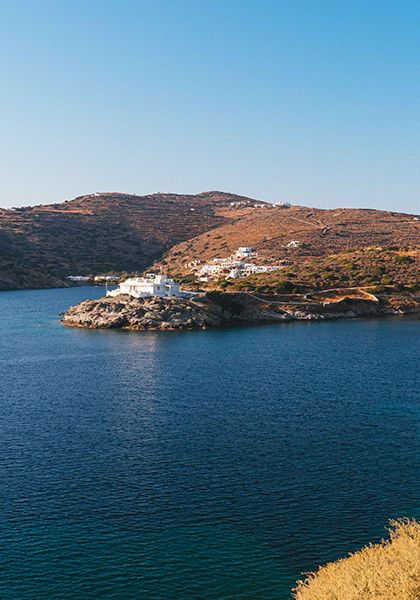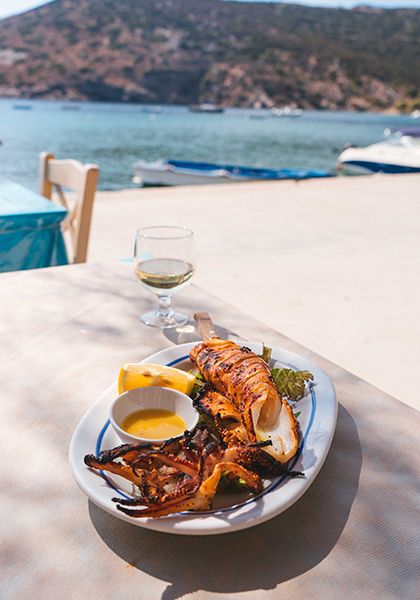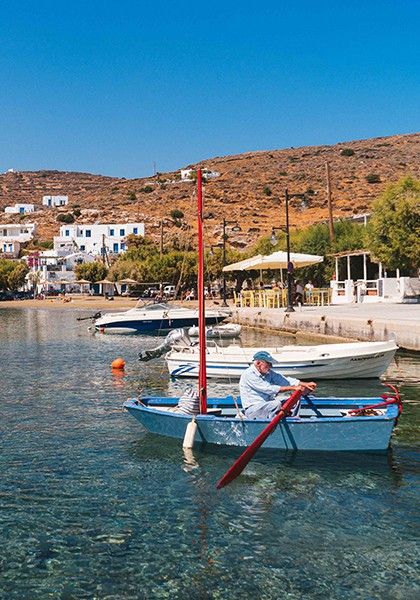 2. To Astro, Kastro
In existence since 1969, Astro Restaurant is the first taverna in the village. Once the sun has ducked behind the hill overlooking the Church of the Seven Martyrs, the relaxed terrace is back towards the car park, near the entrance to the castle. Well sheltered, it has a stunning hillside view, but you'll need to book ahead for a prime table. Meals here are homely and filling, whether meatballs and eggplant, rabbit cooked in tomato sauce or moussaka. Two people could easily share a main, starter and salad and leave as stuffed as the gemista. Dishes can take a while to emerge from the kitchen, but relax – you're on Sifnos time now.
To Astro, Kastro, Sifnos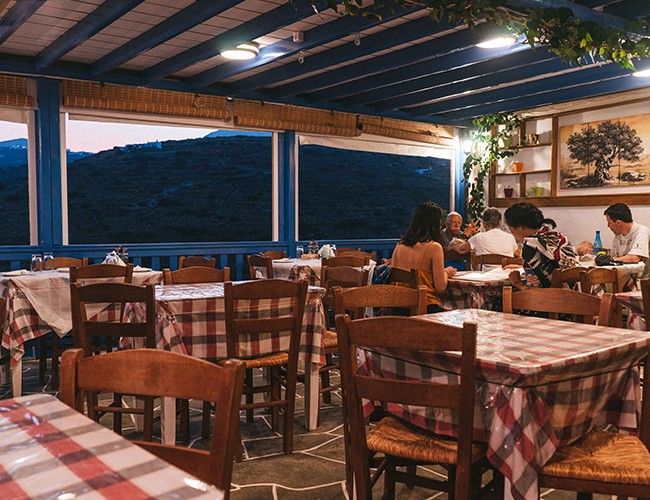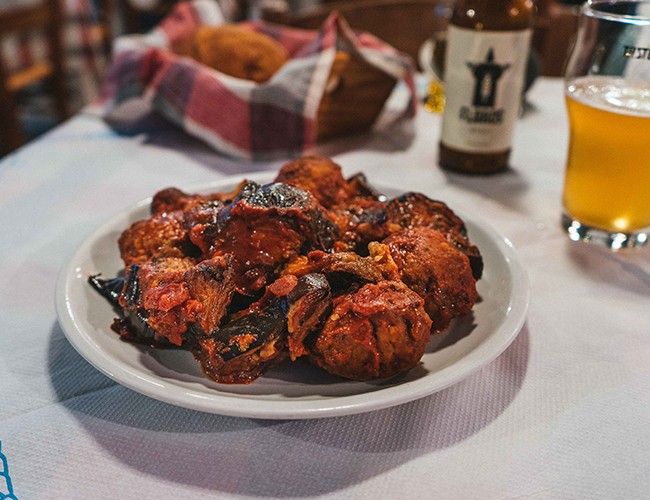 3. Captain Sifakis, Seralia
In a tiny fishing village called Seralia on a small, pebbly bay is this charming seafood taverna. From the top of the road is a path that splits in two – veer to the right to reach Captain Sifakis, or choose the other fork to get to a concrete platform, past a large boulder with a ladder into the invigorating sea where locals bask nude like lizards in the sun. You can spot the swimmers from Captain Sifakis' rooftop terrace, the best place to sit and enjoy the catch of the day, fresh from the family fishing boat. There's limited English spoken, but service is warm and welcoming – all you need to do is point to the fish, prawns, squid or octopus that most catches your eye.
Captain Sifakis, Seralia, Sifnos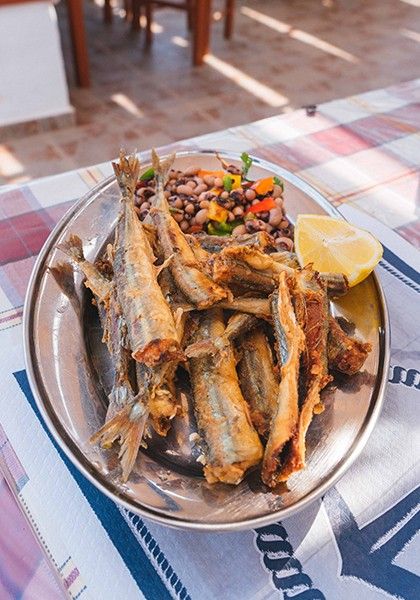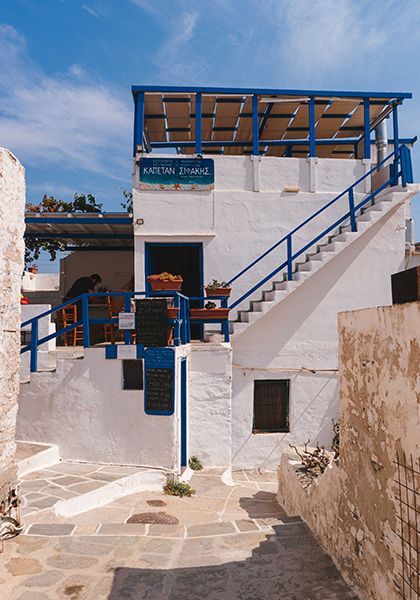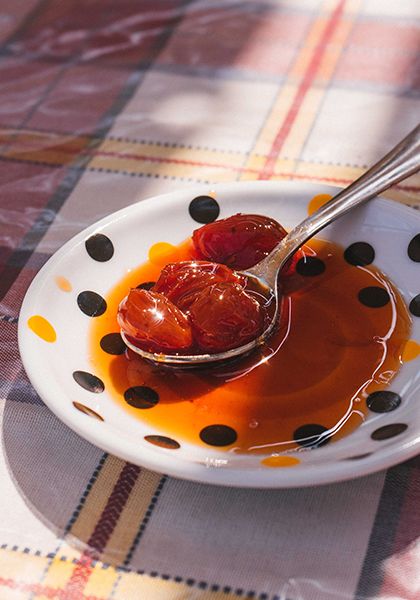 4. Symposio, Vathi
If your idea of the perfect Greek Island seaside taverna involves sitting at a table with a blue-and-white gingham tablecloth, your toes in the sand and a spread of fresh seafood and traditional homemade dishes in front of you, look no further than Symposio in Vathi, a peaceful, sheltered harbour with a spacious beach, homestays and some fantastic tavernas. Symposio is right at the end of the beach, furthest from the car park, which means it's not as popular as some of the bigger restaurants. You have to walk by the pretty Taxiarches church and along a short stretch of sand to get there. I can vouch for the traditional fish soup in a clay pot, sloppy with rice and bright with lemon juice; chunky kaparosalata (caper salad) with onion and Sifnos' best calamari in a light, crunchy batter heavy on herbs.
Symposio, Vathi, Sifnos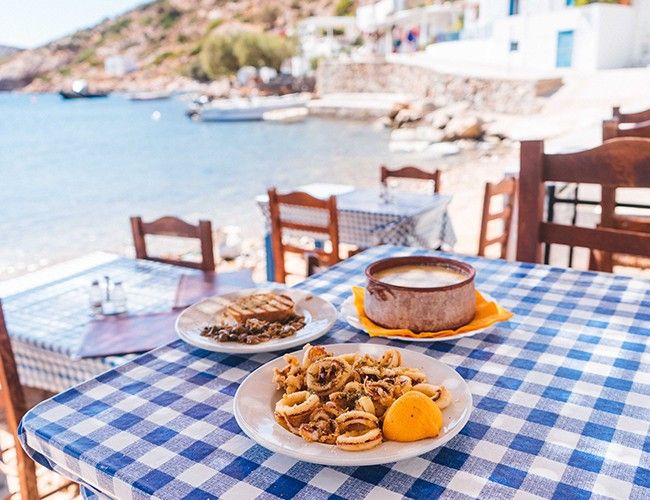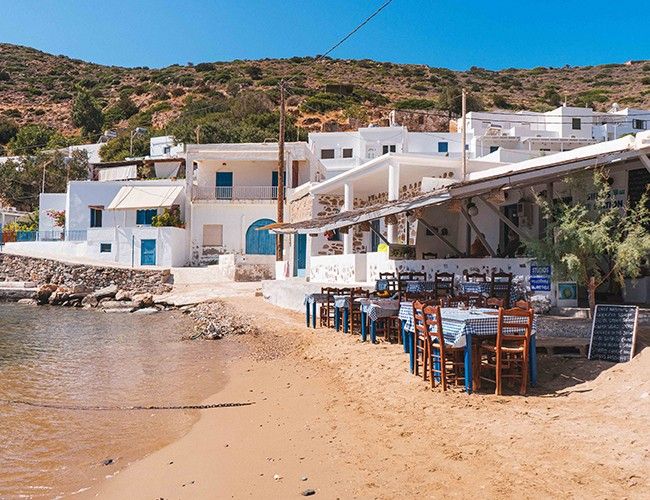 5. Way Cup Roastery, Chrisopigi
Coming from Melbourne, I'd all but ruled out the possibility of good coffee beyond a frappe in the Greek Islands. But as I pulled into the car park of Apokofto Beach, I saw a makeshift, wooden sign with wobbly, hand-painted letters directing me to coffee, drinks and snacks 70 metres down a dirt path at Way Cup Roastery. Sure enough, at the end of the road is a small coffee roaster that sources beans from around the world and offers Greek coffee, filter, and a damn good cappuccino freddo (iced cappuccino) that comes capped with frothed milk the texture of soft meringue. Juice, soft drinks, frozen cocktails and beer are also available. The staff are happy to walk you through the beans and process, otherwise take a seat on repurposed wooden pallet in the shade and play with the kittens.
Way Cup Roastery, Chrisopigi, Sifnos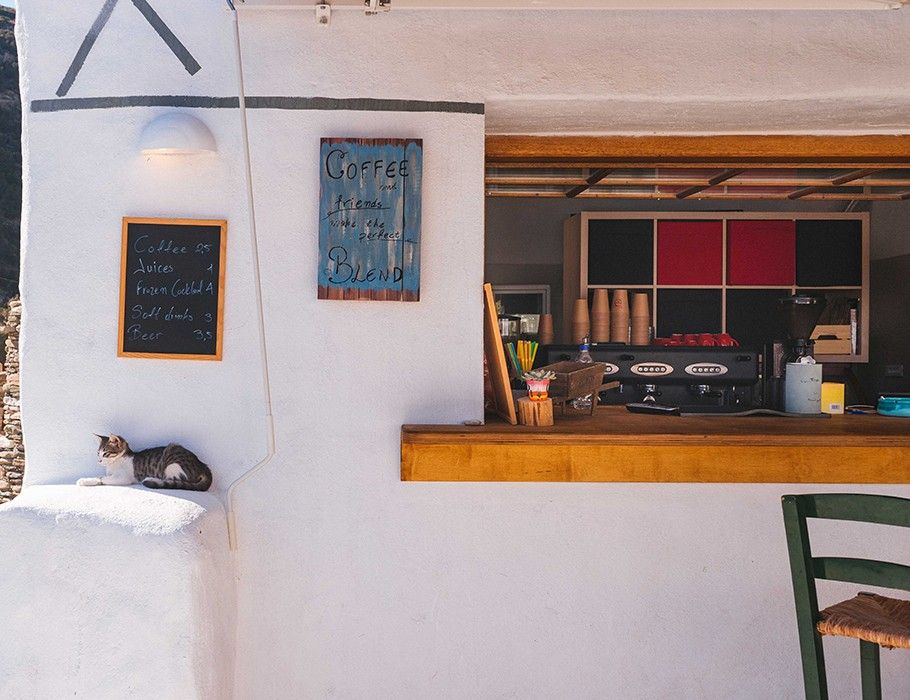 6. NUS, Platis Gialos
Every dish at this contemporary Greek taverna on popular resort beach, Platis Gialos, is connected to chef and owner Alexandros Narlis' roots. He spends Greek summers in Sifnos and winters cooking in London and knows his stuff. Ingredients at NUS come from his dad at the family farm, Narlis Farm near Appolonia, while Alex uses skills he learned in London restaurants like Ottolenghi and Skye Gyndell's Spring to impart modern techniques on traditional recipes. That might mean classic manoura cheese "biscuits" baked in a saucepan with a biscuit base and hot, melted top layer; slow-cooked wild goat with barley risotto and slivers of preserved lemon; or grilled octopus tentacles served with lentil salad and chamomile vinegar.
NUS, Platis Gialos, Sifnos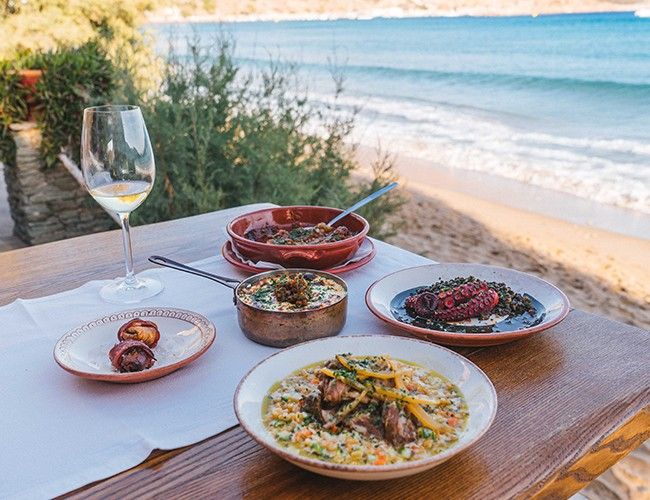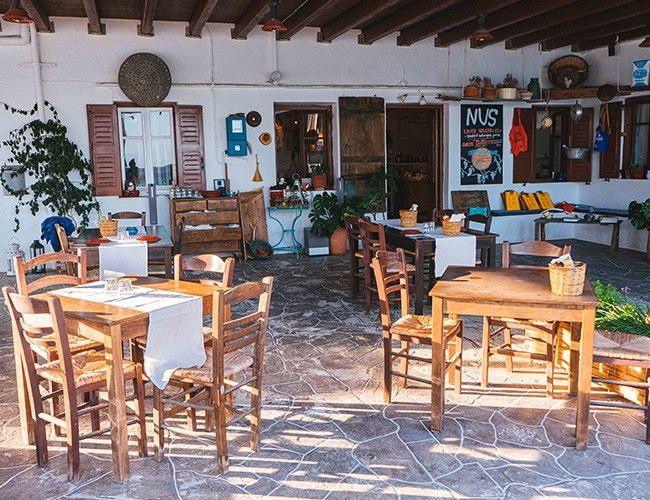 7. Gerontopoulos, Apollonia
The owner of this patisserie left Sifnos to learn the craft of pastry under his uncle in Athens. Thirty years on, he opened this shop back on his home island with his wife. That was in 1950. Seventy years on, the next generation is now in charge. In the mornings, locals sit and chat over thick Greek coffee and traditional pastries, but you can also order their famous honey pie, croissants, eggs on toast, fresh fruit and yoghurt and set breakfasts ranging from scrambled eggs to egg white omelettes with juice and tea or coffee. It's also a great spot for edible souvenirs, whether Sifnian marzipan and almond biscuits or jars of local capers.
Gerontopoulos, Apollonia, Sifnos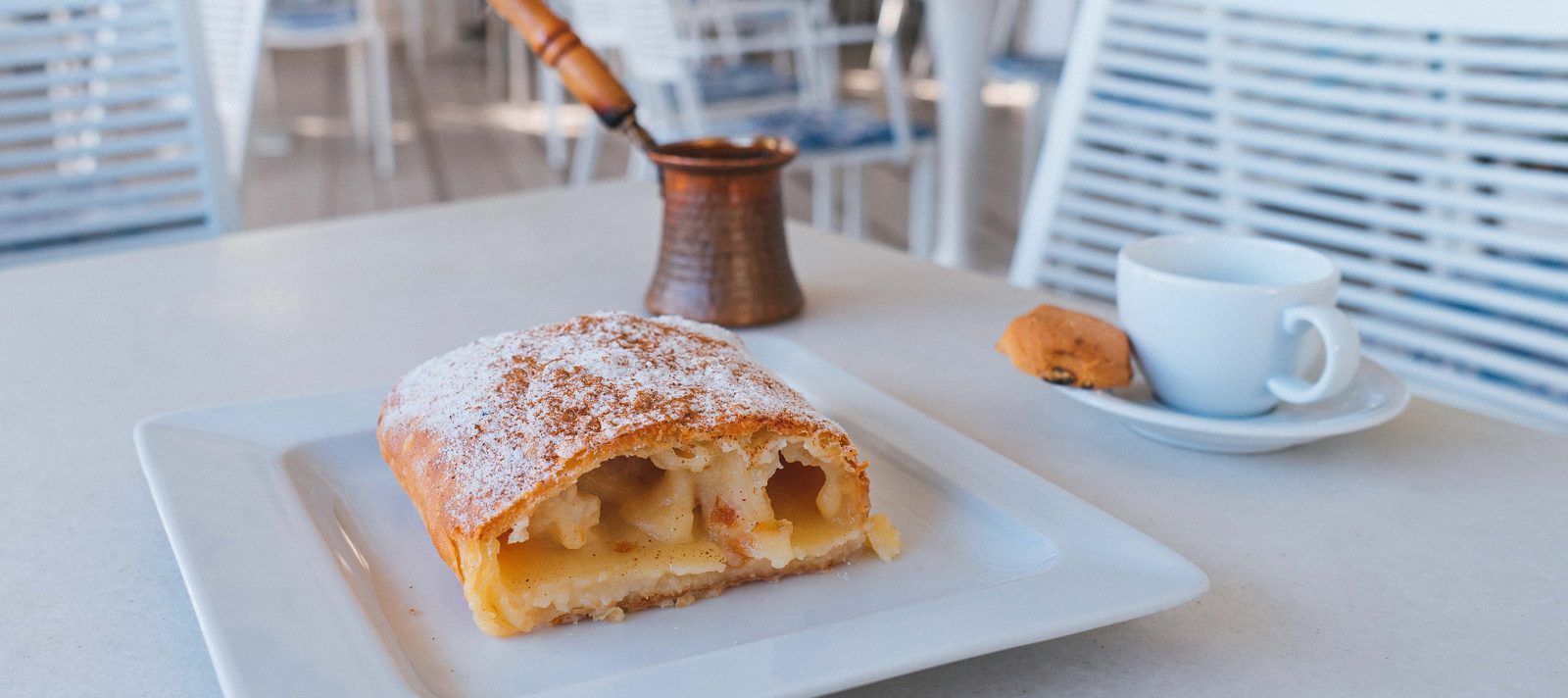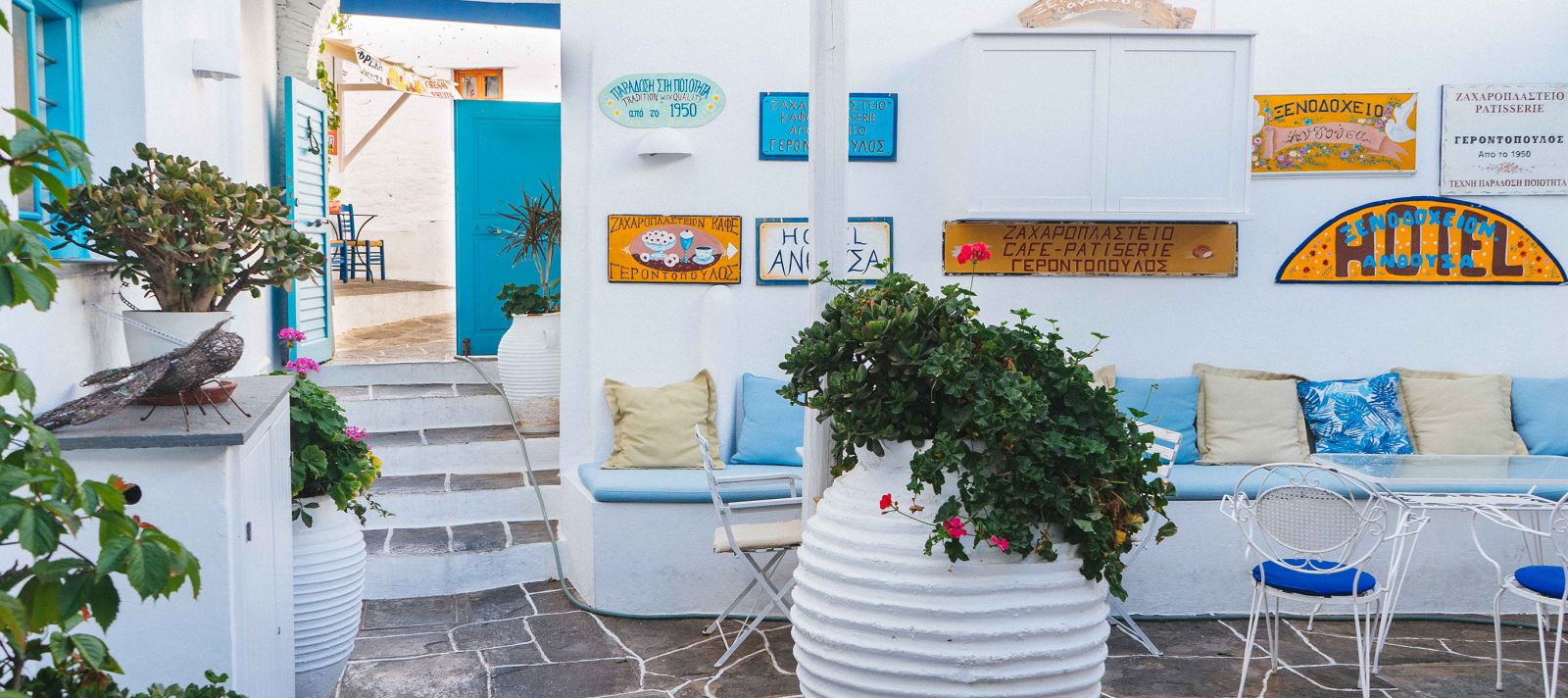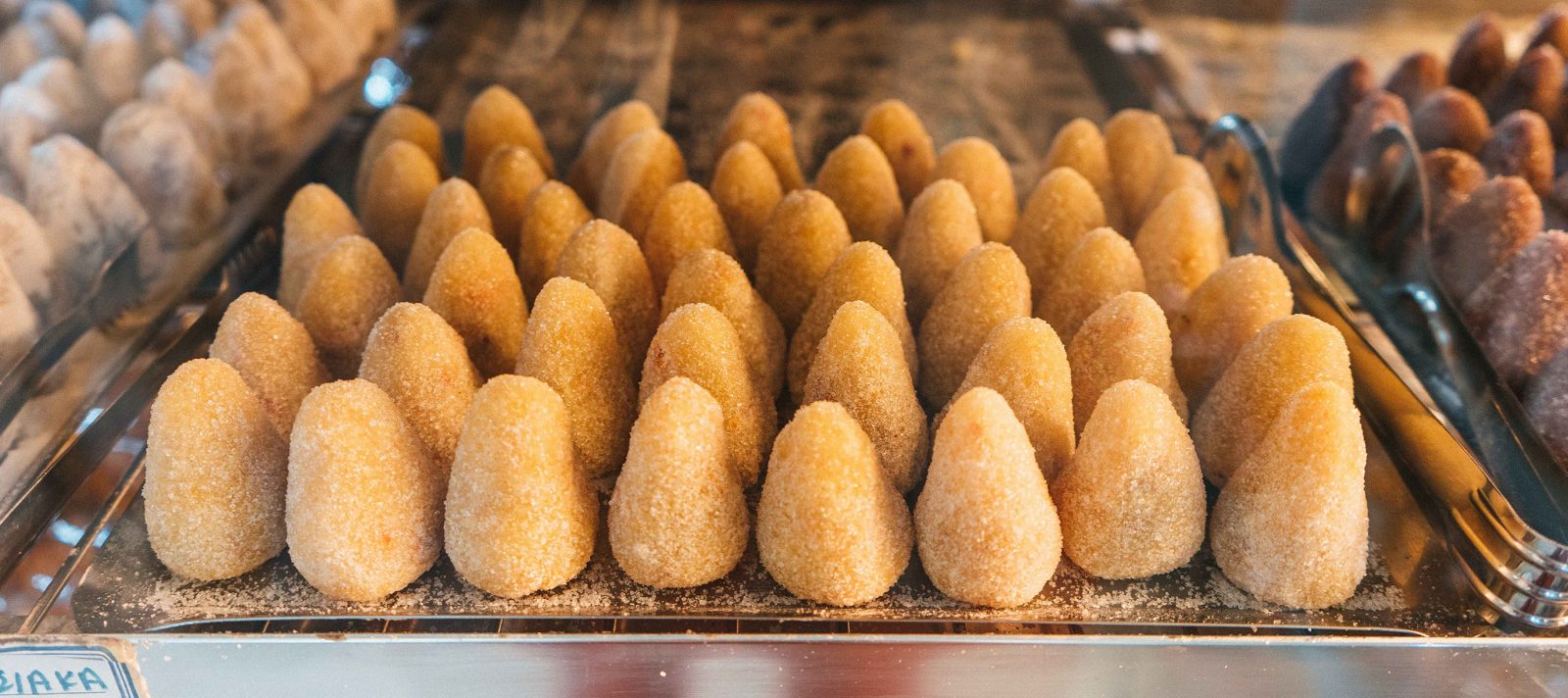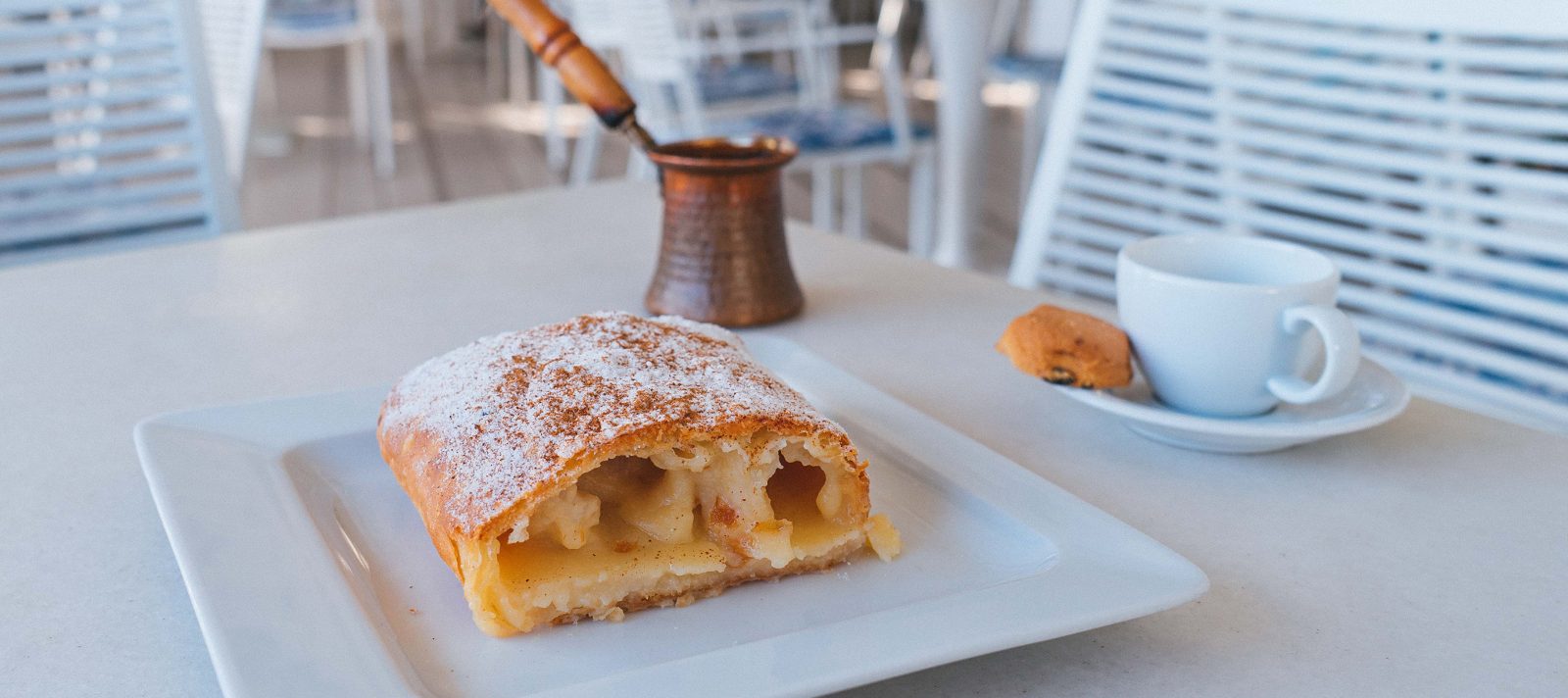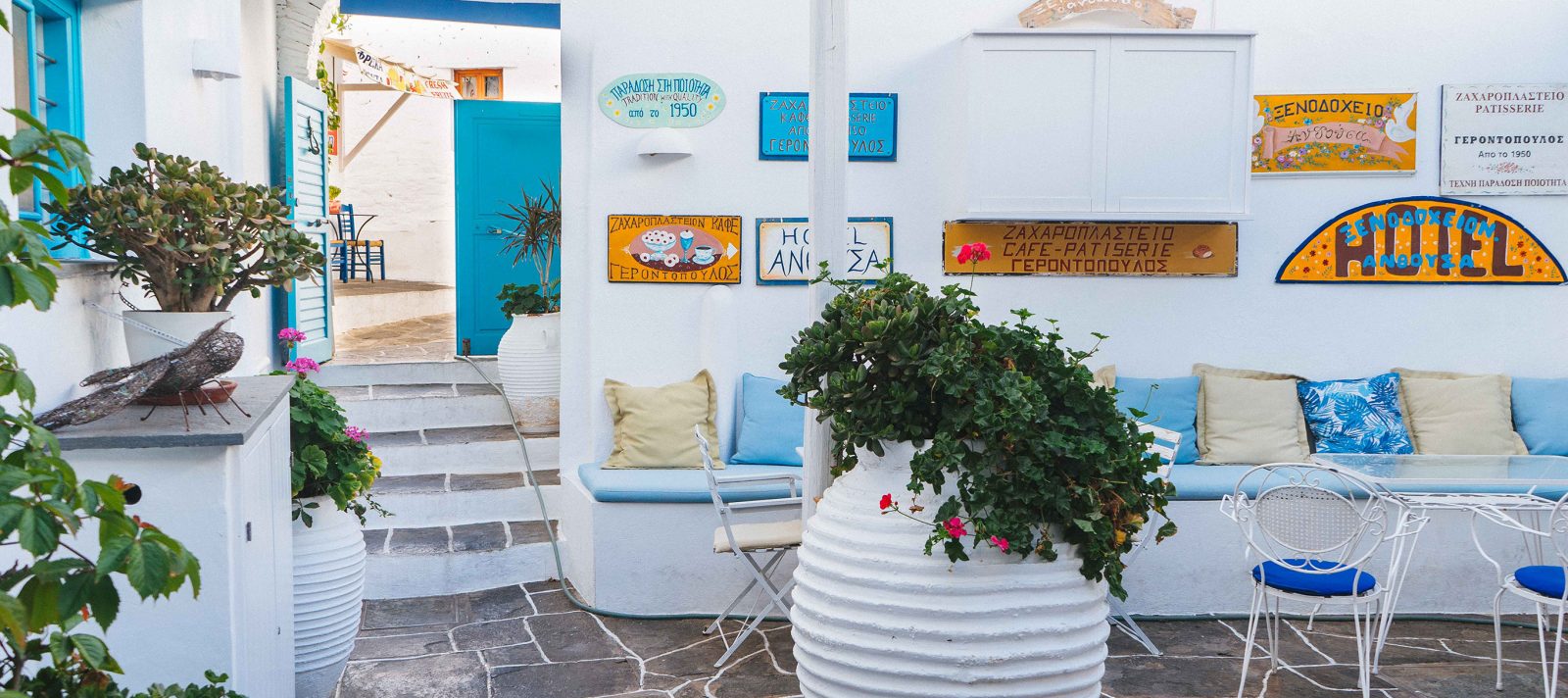 8. To Kelari, Kato Petali
A short walk from Apollonia just off the main road is this traditional, family-run taverna that's been serving local Sifnian cuisine since 1988. Known for its meat dishes and hearty meals cooked in an old wood-fired oven, you can sit in the courtyard under vine-covered pergolas or inside surrounded by olive oil-processing artefacts. The lamb cutlets are served by the portion or kilo, but if fattier meat isn't your thing, stick to mastelo Sifnian stewed lamb, pastotsio Greek lasagne or bifteki grilled meatballs.
To Kelari, Kato Petali, Sifnos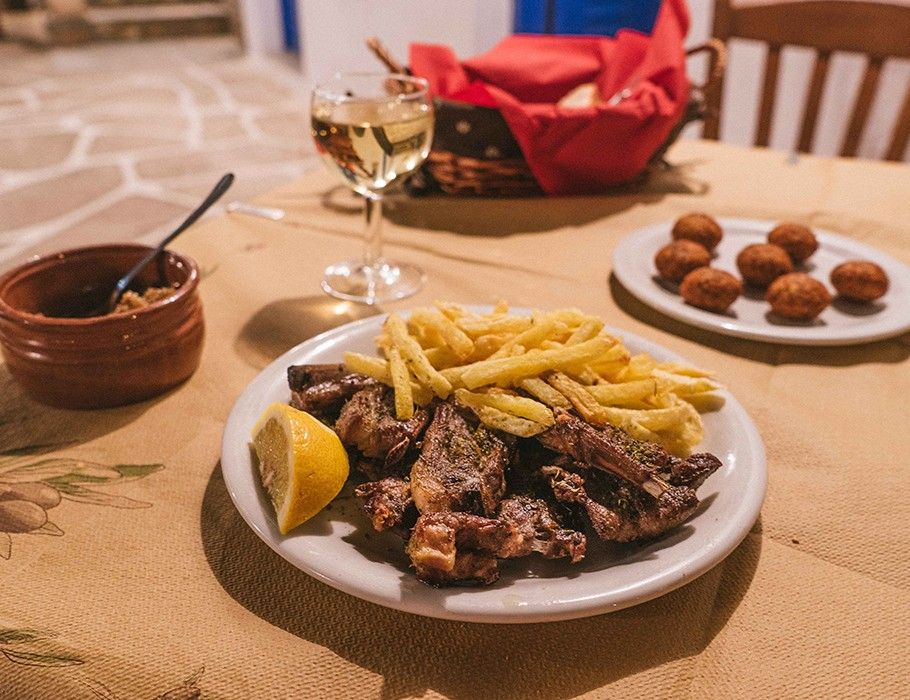 9. Araxovoli Tavern, Kamares
If you're looking for somewhere to eat in Kamares, the main port where ferries come in, head to Araxovoli Tavern. Although it specialises in fresh seafood hauled in from the family boat – and arguably serves the best taramasalata on the island with loads of crusty bread – there are plenty of traditional dishes on offer, too. Take a seat at a table right on the water and look out across the bay with a Mythos beer. Conveniently, it's the taverna closest to the ferry terminal.
Araxovoli Tavern, Kamares, Sifnos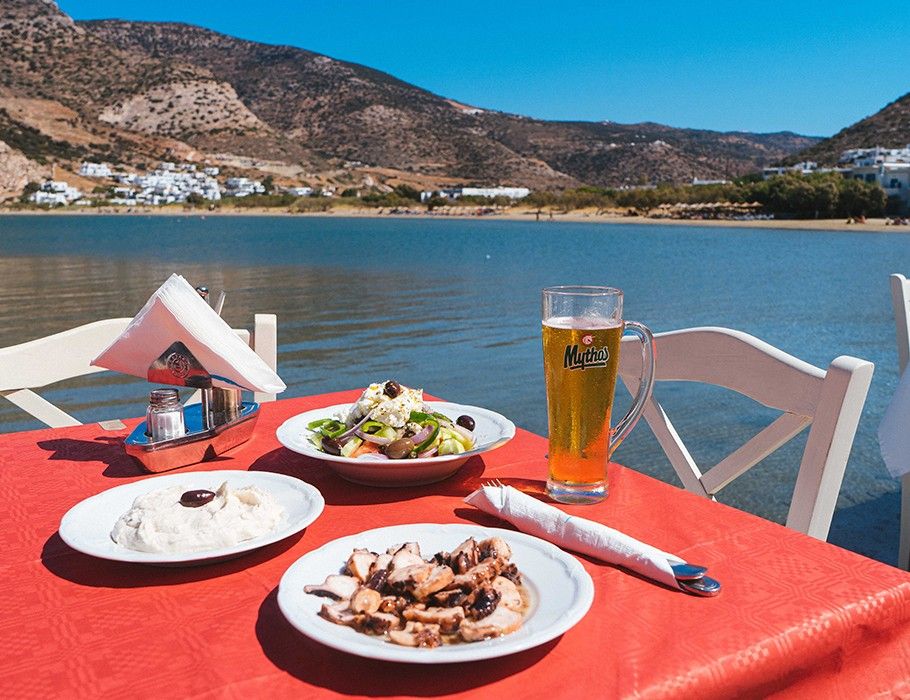 Around the World in 80 Lesser-Known Melbourne Restaurants
FREE food guide when you subscribe.