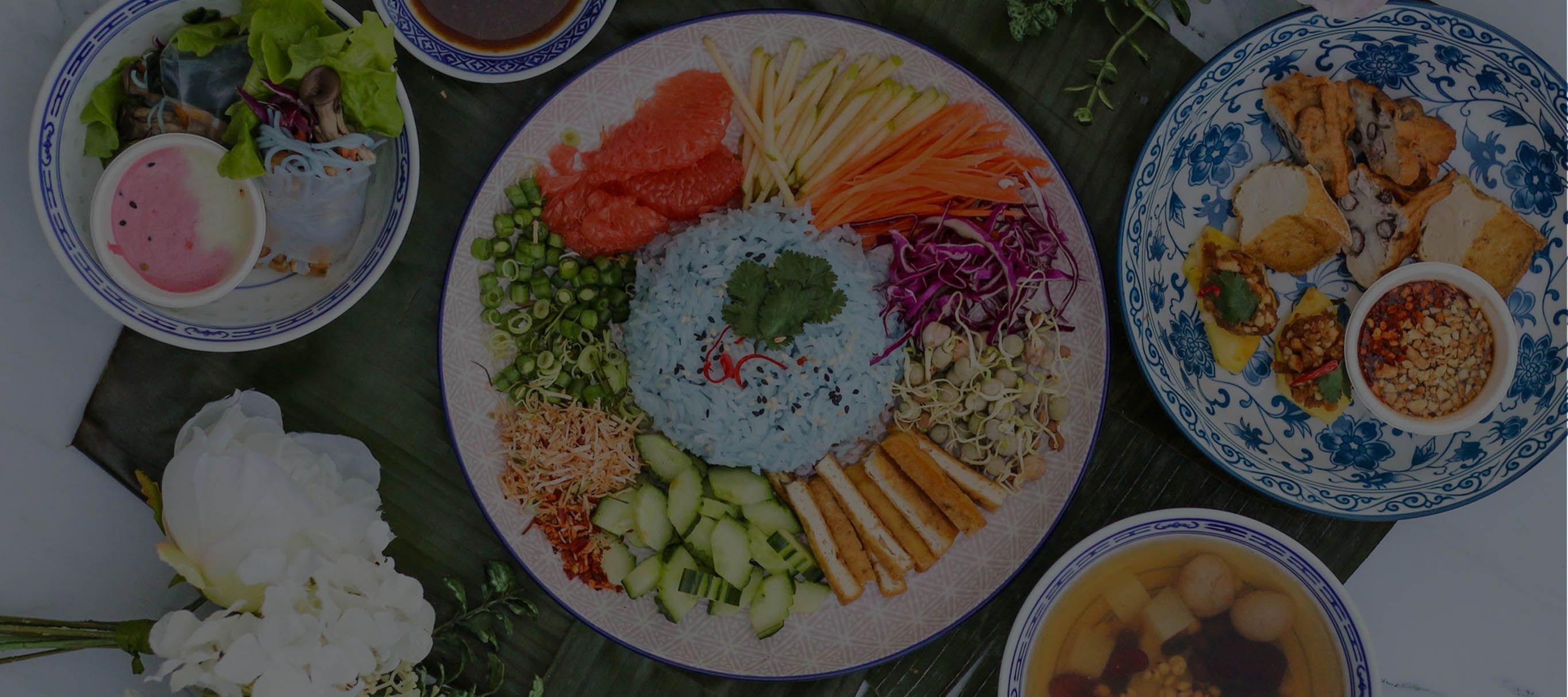 LIVE LIST:
Best Delivery 2022
LIVE LIST: the best food delivery if you're isolating in Melbourne
Words by Sofia Levin
Images by Sofia Levin & supplied
Stuck in iso? Desperate for something delicious but don't know where to start? Here's a current list of the most interesting food delivery in Melbourne – and not all of it is from a restaurant.
Australia is heading towards peak Omicron, but this time, we're not in lockdown. Over the last two years when restaurants couldn't open, they came up with innovative delivery menus to stay afloat. They all but ceased when dine-in resumed.
Now our COVID numbers are higher than ever and restaurants close whenever a staff member is contagious or a close contact. With more of us isolating, this doesn't match the demand for delivery. People want to order something exciting as a distraction from being locked indoors, but it's difficult to find food that feels special. This list should get you started.
If you have any unique delivery recommendations, please send your tips here. I'll update this list accordingly.
Mumchan (Korean)
Mumchan delivers arguably the most traditional and authentic Korean food across Melbourne every Wednesday to Friday, depending which suburb you're in. Order in advance to try wollamssam (DIY Korean rice paper rolls); Korean BBQ sets; kimchi vegetables you've likely never encountered; handmade mandu dumplings; japchae noodles; fried perilla leaves stuffed with pork and tofu; braises, soups and more. Can't wait? Call ahead to ask what's in the CBD or Laverton store and pick up. Click here to read more about the story behind the business.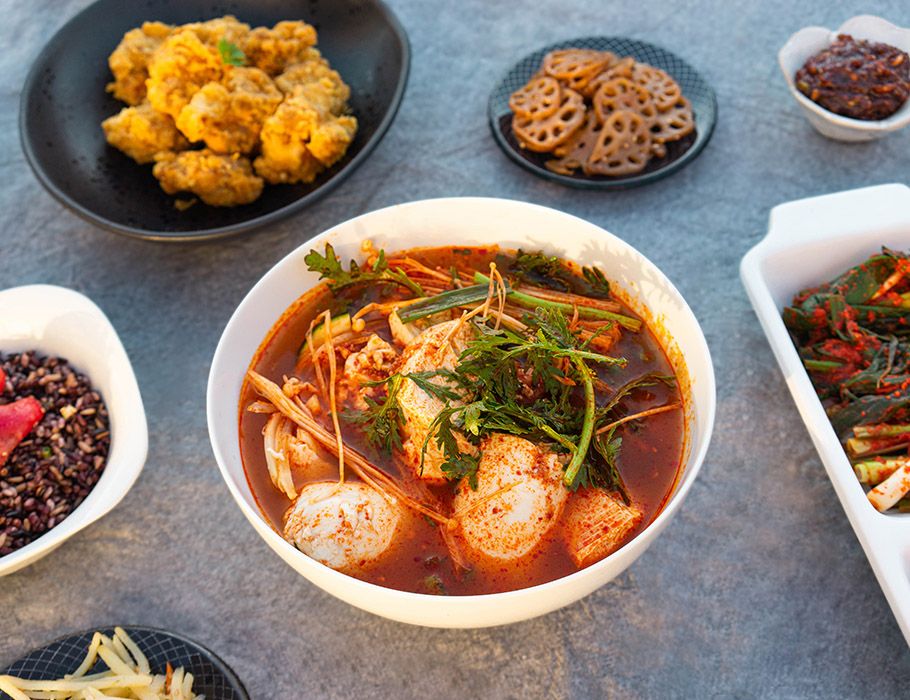 Georgette's Middle Eastern
Georgette's delivers homemade Middle Eastern boxes that are perfect for picnics and home catering. The business started during the September 2021 lockdown when Georgette Chakkour, born in Aleppo and now 72 years old, baked some pastries. She's known among the Middle Eastern community for her cooking and catering, having worked in restaurants over the years. Georgette's son, Michael, thought they were good enough to share, put the pastries in a box, posted on social media, and the rest, he says, is history. The boxes contain any combination of zataar, cheese, meat and sambousik patries; falafel and kibbeh; dips, pickled vegetables and flatbread. There are vegetarian and vegan options also.
ASRC Meals
Purchasing food from the Asylum Seeker Resource Centre is a tasty trip around the world that also supports people seeking asylum. At the time of writing, you can snack on Afghani bishak filled pastries, Kenyan irio rice balls or Bangladeshi aloo tikki; order wholesome soups and salads; eat birynai, tagine, fessenjun and rendang for mains; and finish with sweet filo cigars and maamoul date biscuits. Delivery is available Tuesday to Saturday from 8.30am to 4pm with a flat fee of $15. ASRC delivers far and wide. Check your postcode on the website.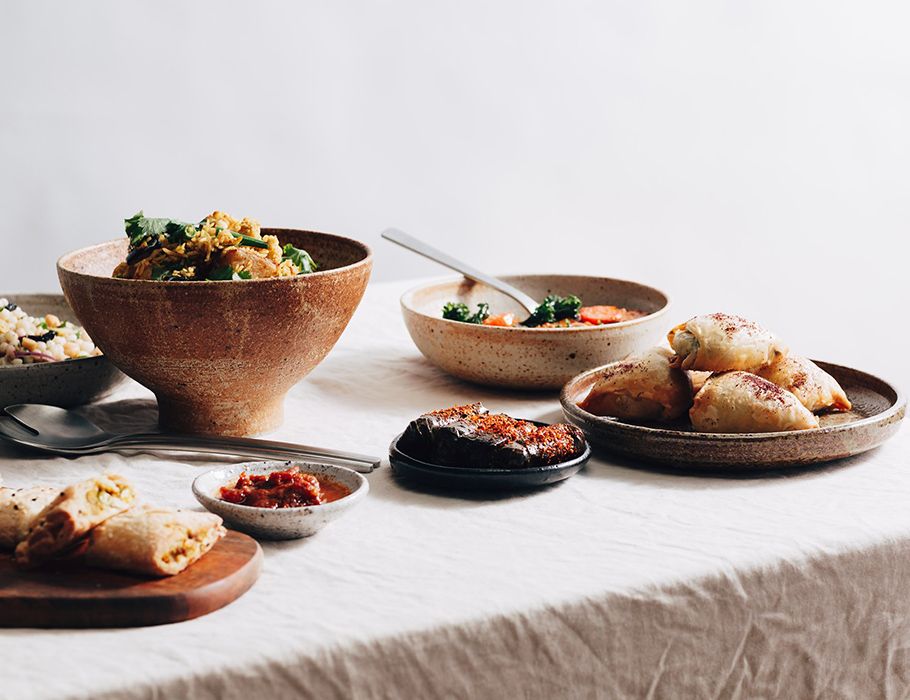 IndozFood (Indonesian)
For Indonesian food, try IndozFood, a curated WhatsApp ordering group first written about on Seasoned Traveller in 2020. Since then, the community has grown to 80 restaurants with 3000-plus members. Read more about it here, including details on how to sign up. You'll be sent daily offers and it's the best way to know what's open and which venues are taking orders when you have a hankering for Indonesian cuisine.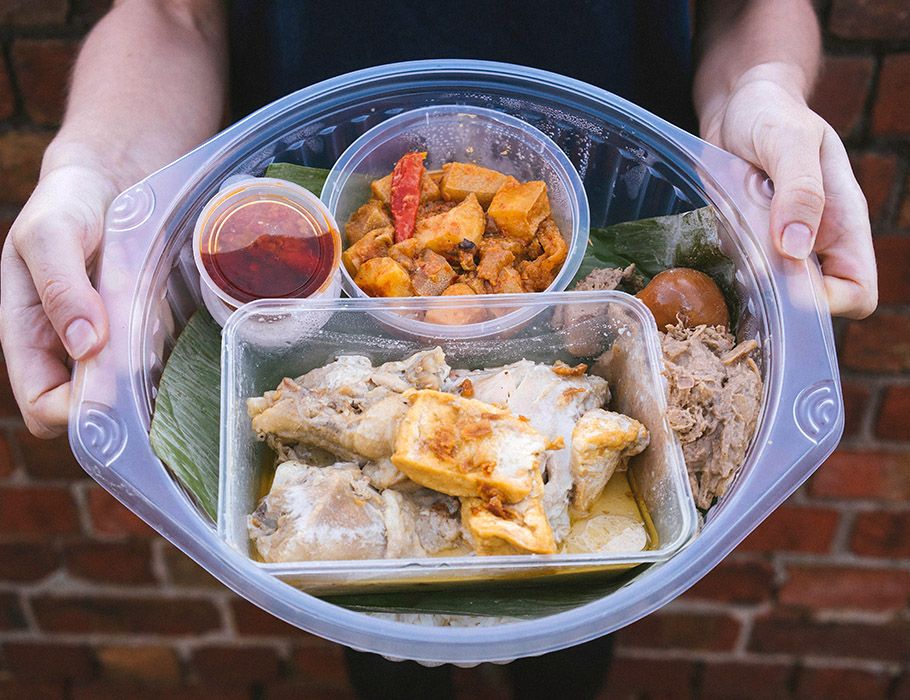 Bai Mai Bai Ya (Thai)
Remember Thai Tide in the CBD and its seafood off-shoot, Talay Thai? The bad news is they're closed, including for delivery, due to the staffing crisis. The good news is they've launched a new ghost kitchen offering vegan Thai, called Bai Mai Bai Ya. The vibrant Chef's Box changes weekly and is $40 per person, and there are also ready-made curries, soups and rice dishes suitable for filling fridges and freezers. The restaurant only delivers on Sunday, but if you can't wait, there's next-day delivery available via iPantry.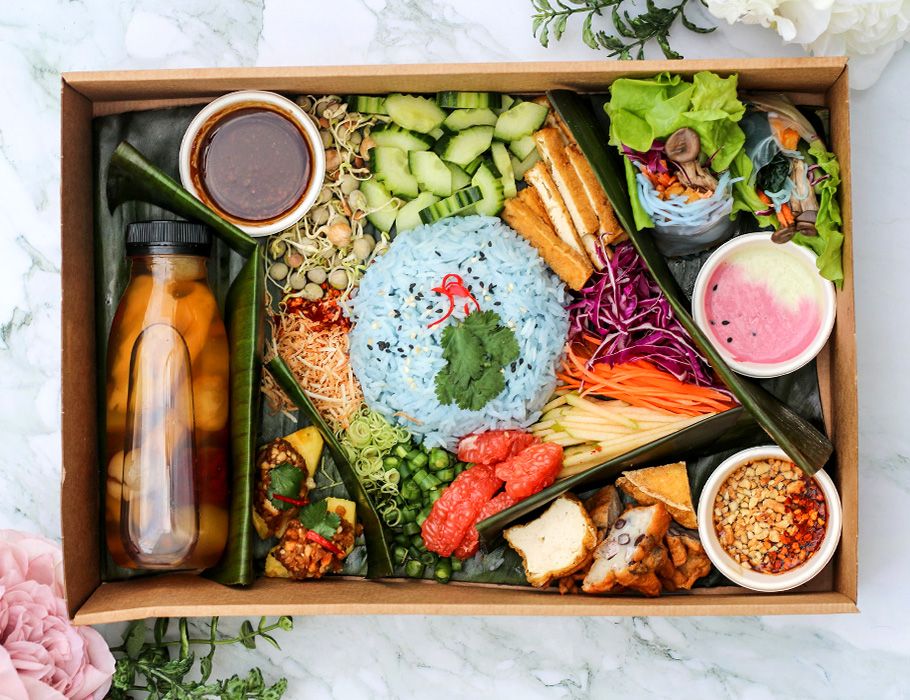 Almost Like Yiayias (Greek)
Back in action from 19 January 2022, Almost Like Yiayias specialises in Greek-inspired family meals that are affordable, nutritious and of course, delicious. Order in advance or by 10pm for next-day delivery to most of Melbourne. The signature ALY Feast feeds four for $78 and comes with a 400 to 500 gram lamb shoulder, tzatziki, tarama, two salads, pita and sweets. There's also a DIY souvlaki kit, smoky eggplant, dolmades, spanikopita, an 800 gram pastitso, horta (boiled wild greens) and other homely dishes.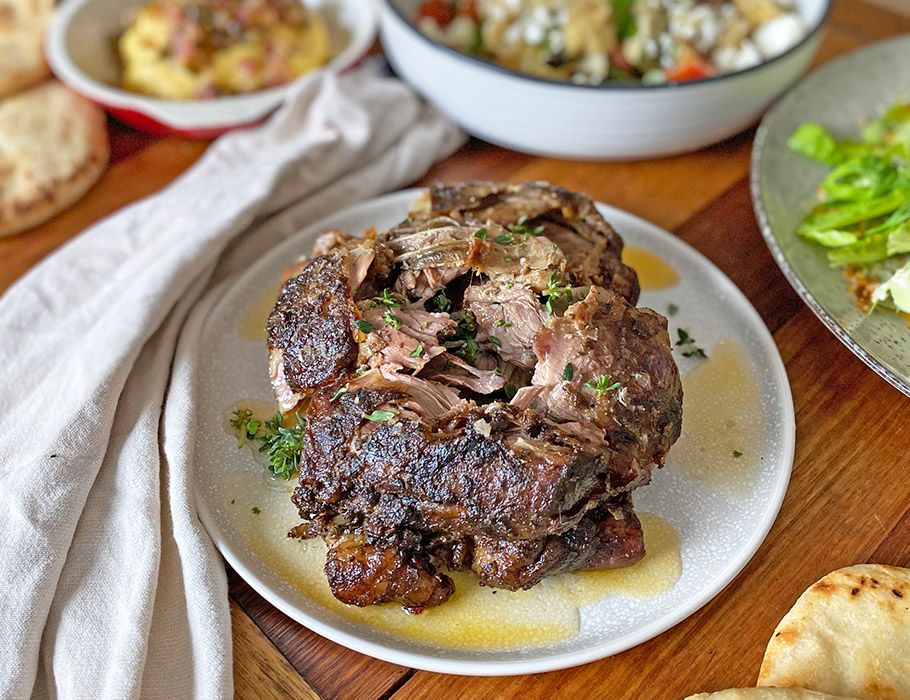 Ms. Bao Z
Leanne Tan has been making Seramban siew bao (baked buns) since the 2020 lockdowns, and she's officially back for 2022. It doesn't get fresher than baking and delivering on the same day. She delivers the small-batch buns to the CBD, inner south and south-east of Melbourne on Wednesday, and rotates suburbs on Saturday (keep an eye on her Instagram for suburb information and when her bao books open for orders). In 2022, Leanne is welcoming the Year of the Tiger with her new spicy chicken sambal bao. The barbecue pork with caramelised onion are still available. A box of six is $22, plus $10 flat delivery, but you'll have to get in fast ordering via Instagram – she's a one-woman-show and there are already a couple of week's wait.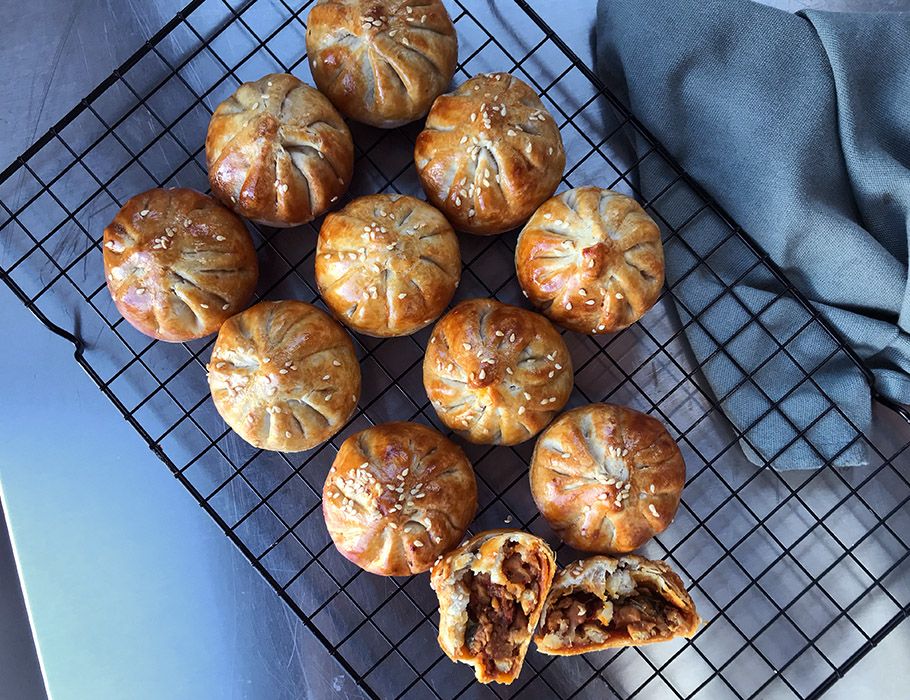 The Sushi Baker
The "sushi bake" was crowned a global lockdown trend in 2020. Various home cooks started up businesses to deliver them around Melbourne, but many were short-lived. The Sushi Baker, however, is alive and well. FYI, a sushi bake is sushi rice layered with furikake seasoning, kewpie mayo-loaded seafood and Sriracha. When it's heated in the oven like a casserole, it crisps up on the top and goes warm and soft underneath. You spoon it out of the container onto roasted seaweed and eat it with your hands.
The Sushi Baker is based in Dandenong. Order a couple of days prior for either pick up or delivery ($3 up to 10km, $5 between 10km and 15km, or $10 for 15km or more). There's small, medium or large (serves two, up to four and up to eight respectively) across a salmon melt, summer cali with crab sticks and mango chunks or a classic tuna with chopped onions. All come with creamy mentai (pollock roe) sauce. Can't decide? Try a half-half or trio. FAQs via their Instagram.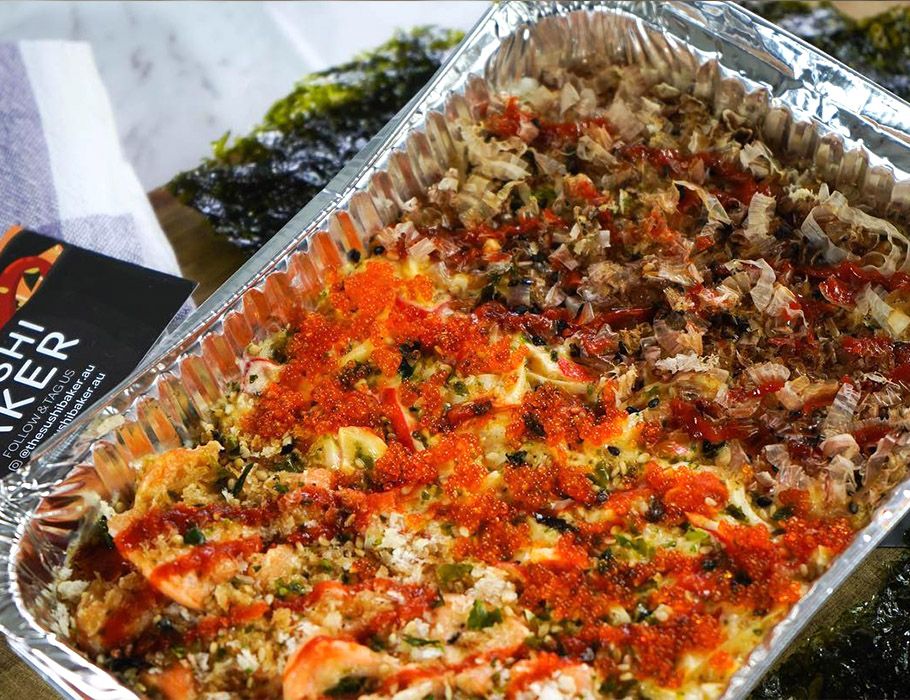 Northside Challah (Jewish)
Northside Challah curates the best products from the southside's kosher bakeries and delis, schlepping it to girls and goys on the other side of the river and beyond every Friday. There's challah, bagels and babka galore; pickles, brisket and gefilte fish from the deli section; plus pantry staples and kosher wines. But you're here for the Shabbat packs, whether you're Jewish or not. Available in small, medium, large and even vegan, they are hugely generous. The large comes with two large challah loafs, six chocolate rugelach, egg salad, potato salad and eggplant from Glick's; Neri dips (green tahini, and classic hummus); Lewis & Son's green olives, chicken soup and pickles; Osem matzah ball mix, grape juice and chocolate wafers. L'chaim!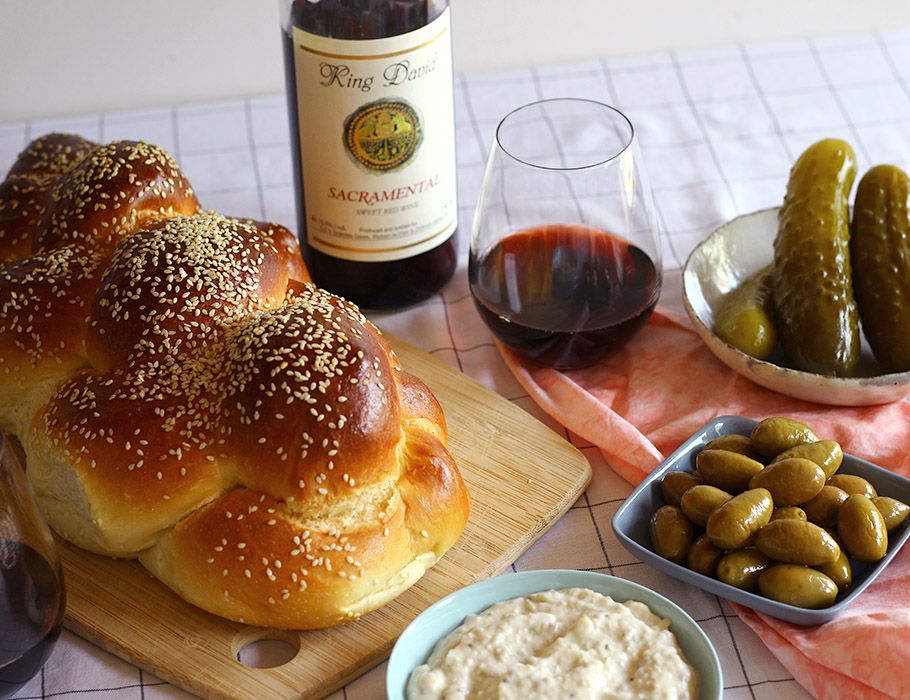 Cannoleria
Whether a present for yourself or someone else, Cannoleria delivers across most of Melbourne for just $5. They specialise in cannoli, which come mini or large, as DIY kits, gluten-free and even assembled into a cannoli cake, should someone be celebrating in iso. Fillings include chocolate, Sicilian (ricotta) or a mix of the two.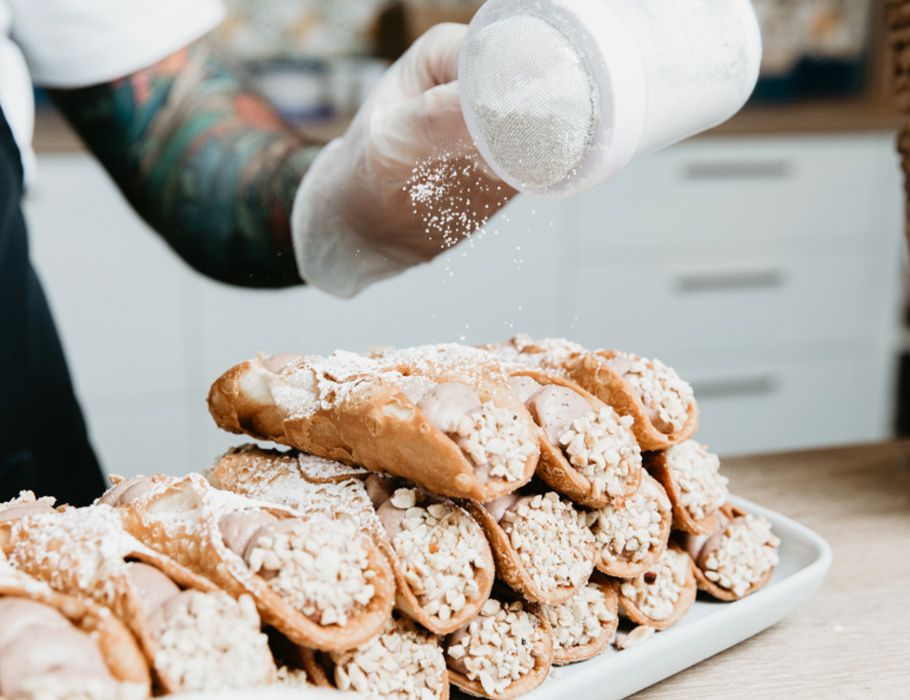 Around the World in 80 Lesser-Known Melbourne Restaurants
FREE food guide when you subscribe.