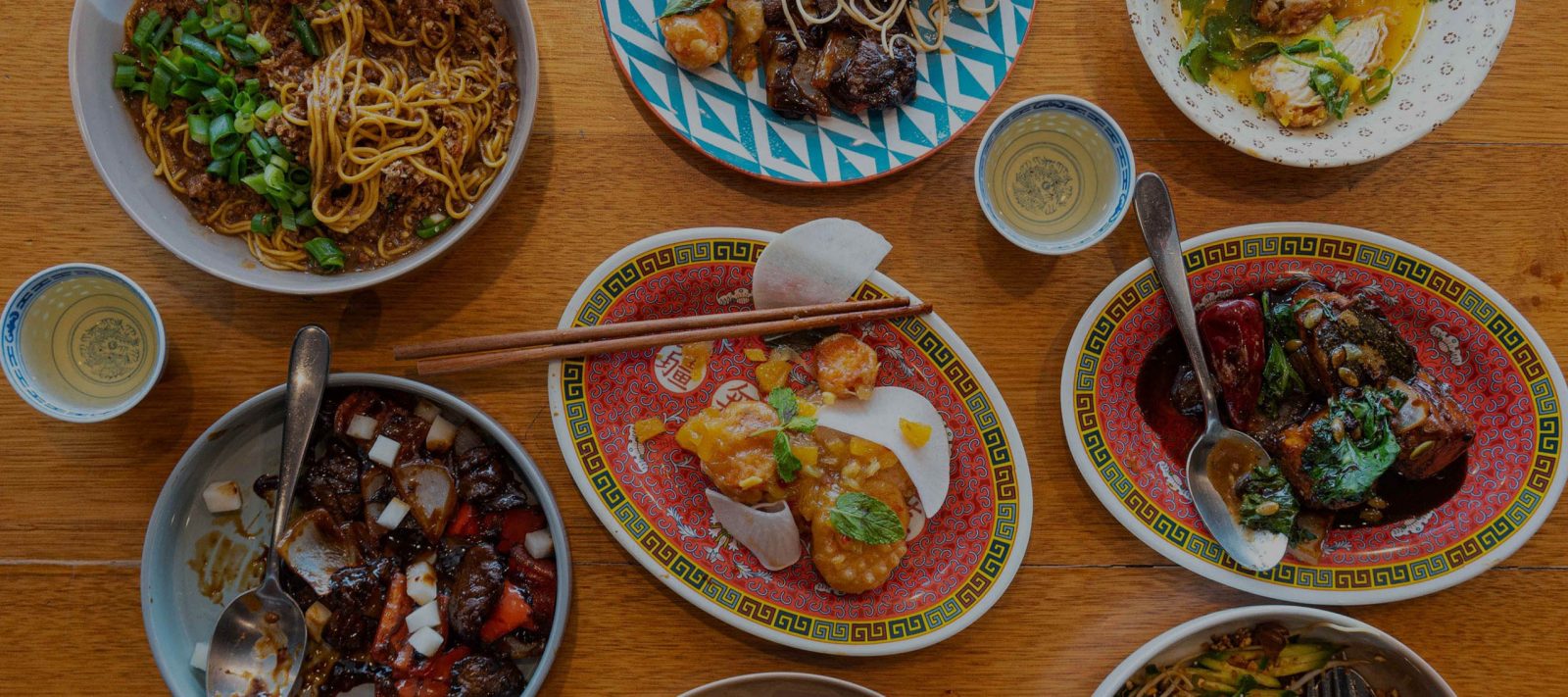 Best New Off-Radar
Melbourne Restaurants
21 New Melbourne Restaurants that didn't make Mainstream Media
Words by Sofia Levin
Images by Sofia Levin & supplied
It's not easy feat keeping up with the abundance of new restaurants that open in Melbourne, but there's a tendency for the same places to receive broad media coverage.
This is the way restaurant media coverage usually works: 1) a restaurant pays a monthly retainer to a public relations company to put them in front of journalists and influencers. 2) Said public relations company sends a press release with all the information to people who might publish an article. 3) Readers visit the venues that can afford public relations services.
While there's nothing inherently wrong with this, what it means is that time-poor journalists and editors can end up relying on public relations, and the same restaurants and chefs become cemented in the news cycle. Smaller restaurants often get missed, as do those with more financial backing that are unfamiliar to an Australian audience but popular overseas (think franchises with hundreds of stores across Asia).
In a city like Melbourne, there's room for restaurants of all sizes. We are food curious enough to enjoy both new venues from celebrity chefs, as well as itsy-bitsy, canteen-style restaurants. While you won't read about the former on Seasoned Traveller (they get enough love elsewhere), you will get lists of restaurants that aren't in the limelight. Here are 21 lesser-known Melbourne restaurants that opened in 2020 to kick things off. Happy eating.
1. Chan vs Chan, Reservoir
The former owners of Lady Bower cafe, Jason Chan and Vanessa Nitsos Chan, opened a restaurant close to their hearts in 2020. Chan vs Chan isn't inspired by Jason's traditional Chinese heritage, but rather shared food memories enjoyed in Melbourne. That means fish and chips on a Friday night, casual Sunday lunches and the '80s bain-marie Chinese of their childhoods. Jason is in the kitchen cooking his version of lemon chicken and salt and pepper squid, but also kangaroo in black bean sauce and sweet and sour carrots (in place of pork). The Chinese Bolognese, which Jason says isn't based on zha jiang mian, is already a local favourite.
938 High Street, Reservoir, 0468 338 459, chanvschan.com.au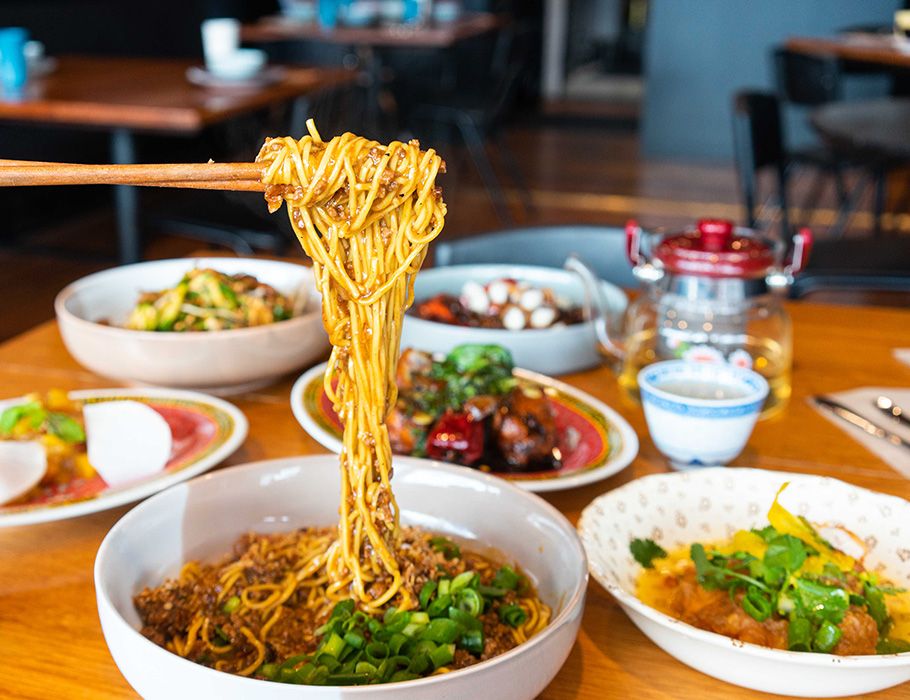 2. Kantan, Fitzroy
After four years of running a catering business, Kantan opened in September 2020 near the corner of Smith and Johnston Streets, offering a taste of regional Malaysian dishes. There's a special focus on the east coast of Malaysia, which is where the owner's parents come from. The nasi lemak, which comes with coconut rice, ikan bilis (anchovies), a hard-boiled egg, sambal, salted peanuts and cucumber is available with chicken curry or vegan or non-vegan versions of fried chicken and rendang. Try roti jala, rolled, netted turmeric crepes with chicken curry for dipping, keropok lekor (deep-fried fish sausages) and the house laksa.
256 Johnston Street, Fitzroy, 03 0473 638 421, kantan.com.au
3. Musou, Melbourne
The popularity of hot pot has skyrocketed over the last few years, but now different cooking methods and regional varieties are popping up in Melbourne. Enter Musou, which opened two venues in the CBD just after lockdown and specialises in a dry-style hot pot called mala xiang guo. Flavour is imparted from wok hei or "breath of the wok" (the smoky, caramelisation of ingredients cooked on a wok over high heat). Pick from five soup bases, four spice levels and four numbing levels, courtesy of Sichuan peppercorns. From there, select your add-ins. Keep it simple with noodles, tofu, seafood and crispy pork, or go for duck gizzards, luncheon meat and tripe.
398 Elizabeth Street, Melbourne, 03 9041 8191
208 Little Bourke Street, Melbourne, 03 9639 3669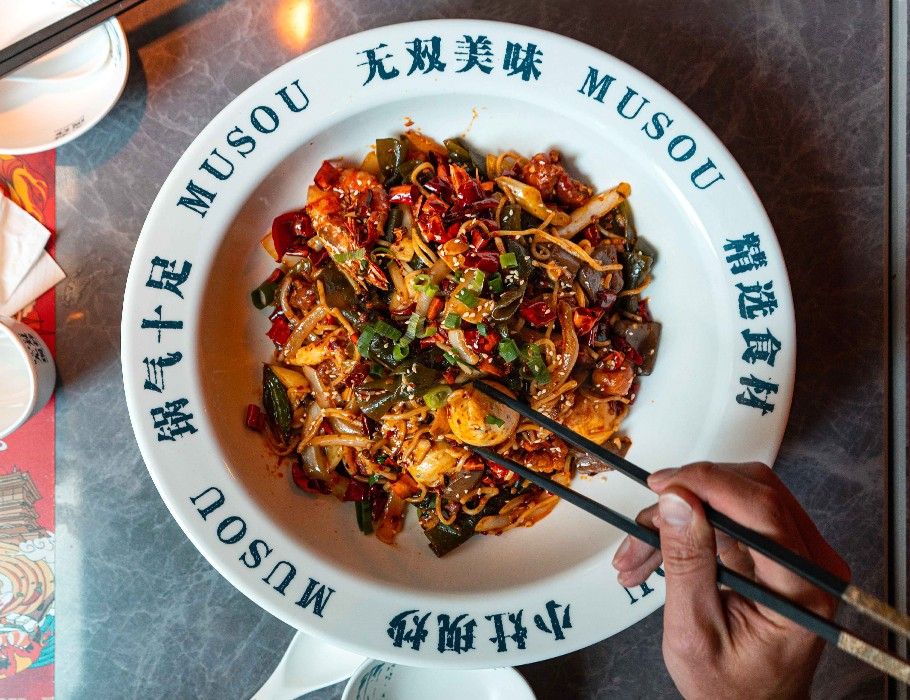 4. The Pita Man, Caulfield
Opening in September 2020, The Pita Man bakes puffy pitas every morning using a custom-made machine, and you can taste the difference. The Israeli falafel machine churns out green, olive and harissa falafels. Pita pockets, salads and hummus bowls are available, but if you want to try a little of everything, go for the Israeli Bento Box with all three falafel flavours, Tunisian spiced cauliflower, Israeli salad, kale and quinoa tabouli, pickled cabbage, chartreuse-coloured shifka peppers, pickled cucumbers, hummus, tahina and pita.
97 Hawthorn Road, Caulfield North, Instagram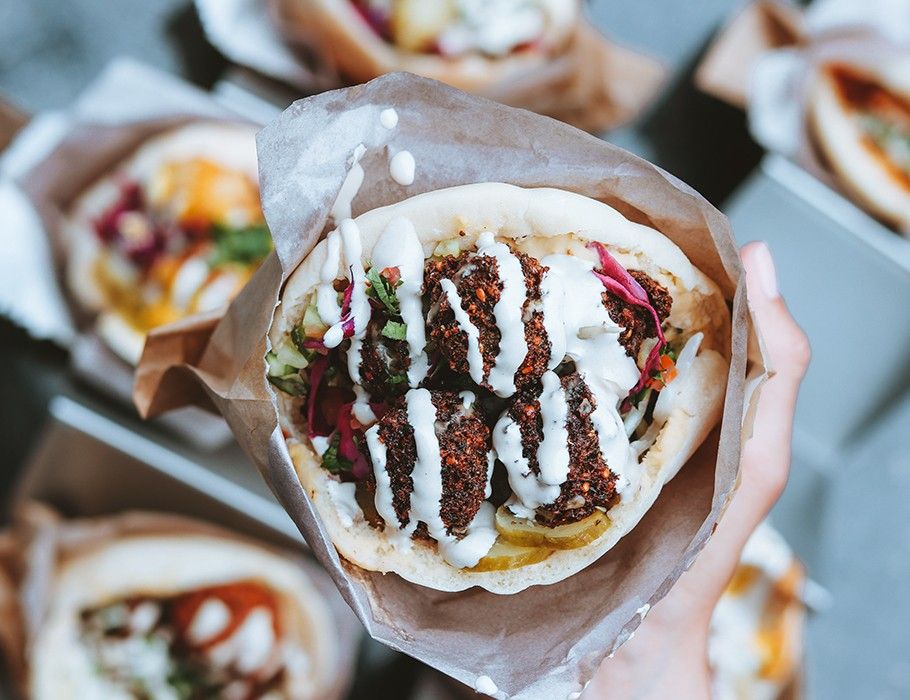 5. Kiroran Uyghur Restaurant, Footscray
Footscray is now home to this new Uyghur restaurant, where chef Mamut Omar serves the cuisine of the mostly Muslim ethnic minority that lives in the Xinjiang Autonomous region in Northwest China. His father was a chef who cooked for government officials on long train journeys, with Mamut opening his first restaurant in Beijing in 1982. He came to Australia in 2006. The serving sizes on the Halal menu are more than generous, whether you opt for cumin lamb skewers cooked over charcoal, hearty dumplings or classic da pan ji (big plate chicken, an aromatic and saucy stew on flat, handmade noodles).
253B Barkly Street, Footscray, 03 8395 3044, kiroren-uyghur.com
6. Xi'an Biang Biang Noodles, Melbourne
Biang Biang noodles are long and as thick as a belt. Don't be surprised if picking one up with your chopsticks empties half your bowl by the time you find the other end. Hailing from Xi'an, the capital of China's Shaanxi Province, the noodles were introduced to the broad public with thanks to Xi'an Famous Foods, a family-run chain in New York that was featured on Anthony Bourdain's No Reservations. Xi'an Biang Biang Noodles in the city is the first Melbourne branch of a Sydney store that specialises in the aforementioned noodles, rou jia mo (likened to Chinese burgers, but more like stuffed pockets) and pao mo, a traditional lamb soup with chunks of bread that soak up the broth. The cold noodle and rougamo combos here are great value.
419 Elizabeth Street, Melbourne, 03 8529 4900, Facebook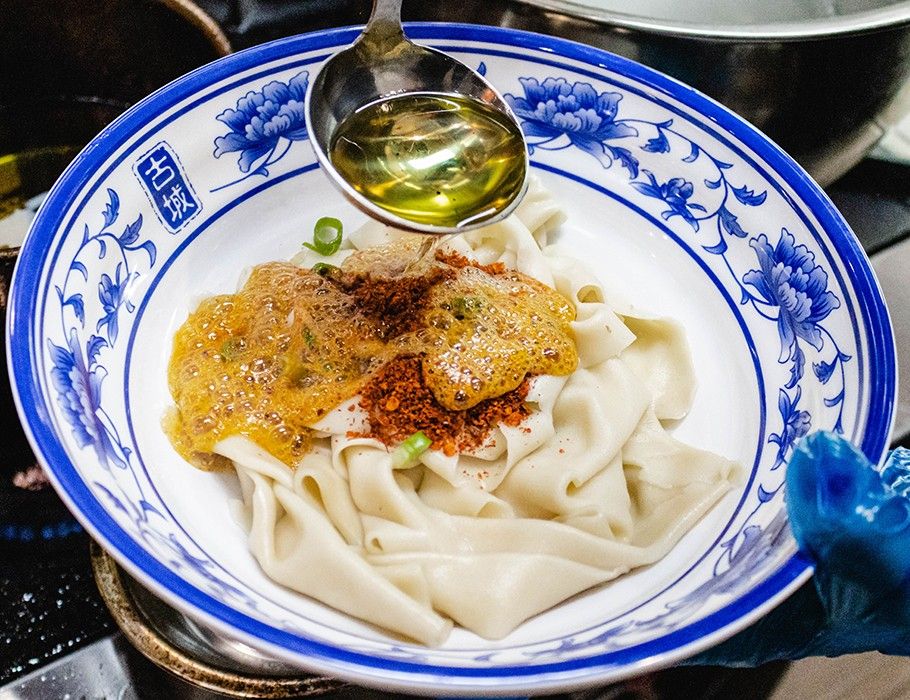 7. Malihka, Croydon
There are only a few strictly Burmese restaurants in Melbourne, and this is the only one that hones in on Kachin cuisine, originating from the northern areas of Myanmar, as well as parts of China and Arunachal Pradesh in northeastern India. Dishes share flavour profiles with Thai, Indian, Chinese and Vietnamese cuisine, but tend to have more astringency and bitterness from pickled ingredients, like tea leaves. Salads arranged on platters are fresh and pungent, curries are loaded with ginger and there are noodles aplenty, whether ngar mhyitchin khauk swe (rice noodles with fish paste and pickled bamboo shoots) or myay oh meeshay (claypot noodles with pork balls, fungus and vegetables).
26a Hewish Road, Croydon, 0411 941 048, Facebook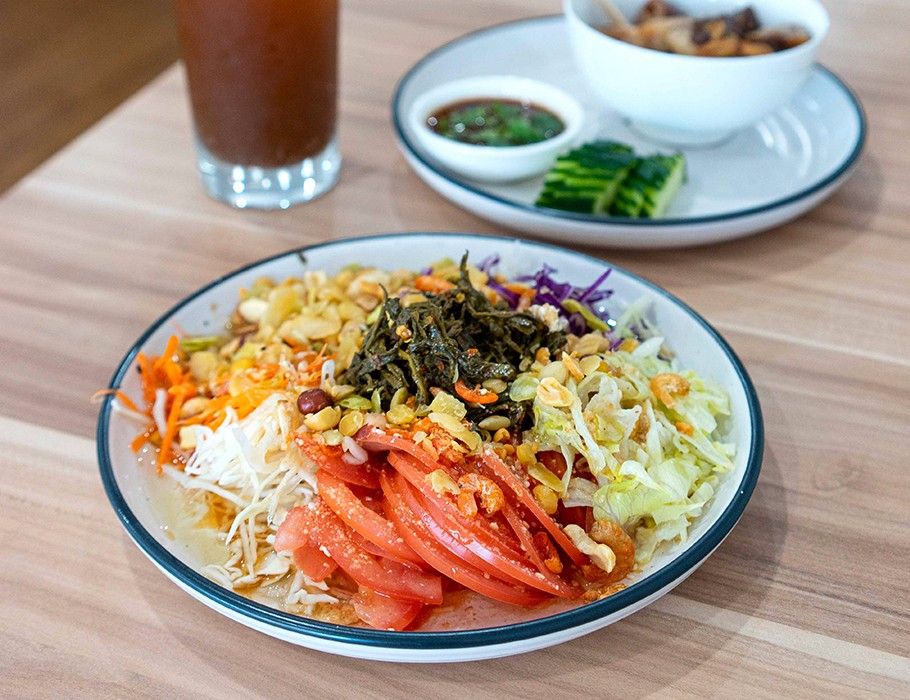 8. Charm Korean Restaurant, South Yarra
Conveniently located just up from South Yarra train station and a couple of doors down from Ned's Bake Cafe, this intimate restaurant is full of – well – charm. Start with kimbap, Korean sushi, and haemul pajeon (seafood spring onion pancake). Bossam (sweet roast pork belly with condiments and lettuce wraps) is ideal for sharing, while sliced meats and vegetables are artfully arranged in a cypress box, steamed to capture the aroma and served with dipping sauces.
46 Toorak Road, South Yarra, 03 9973 5162, Instagram
9. My Mom's Kitchen, Glen Waverley
Located inside the Century City Walk entertainment centre in Glen Waverley, My Mom's Kitchens' signature is haejanggook, Korea's favourite hangover cure. Known as hangover soup, there are 10 versions of it here, whether blood jelly and ox tripe with beef brisket, tender beef cheek with sliced rice cake or spicy seafood with silken tofu. Make it a set for $9 by adding five banchan (small sides) and a hot stone rice dish. You can also order bibimbap, Korean hot pots and share plates such as fried chicken and even a one-kilogram pork hock with 250 grams of slow-cooked pork belly.
Shop 4/285-287 Springvale Road, Glen Waverley, 0451 588 882, mymomskitchen.com.au
10. Momo Central, Melbourne
This fun, fast-casual Nepalese spot opened in the city in March 2020. Momo dumplings are the signature here, available steamed, fried or in soup (order jhol momo, dumplings in spiced tomato broth). Thukpa, a traditional noodle soup, can be enjoyed with chicken, lamb or vegetables for a vegan-friendly version, while bara (lentil pancakes) is a filling snack. Can't decide what to order? Share a set of 10 momos and the Newari Khaja set with a friend. The latter contains spiced grilled lamb, baji (aka chiura; flattened rice that's dried into flakes), bara pancakes, spicy potato, bhatmas sadeko (toasted spice soybeans) and salad.
26/343 Little Collins Street, Melbourne, 03 9042 4222, momocentral.com.au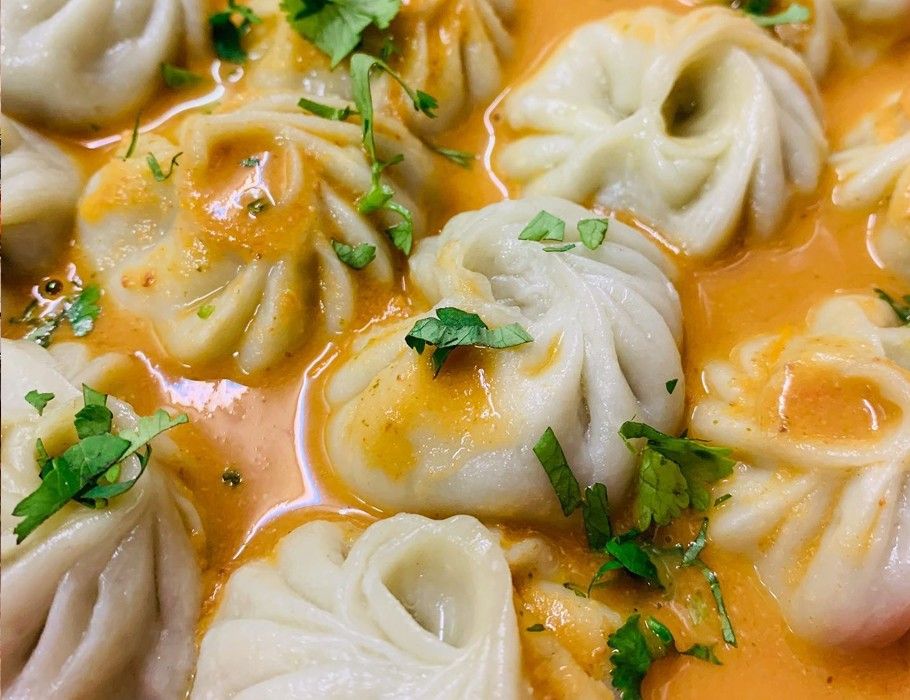 11. Mizraim, Camberwell
It's all about the whole freekeh-stuffed duck at Mizraim, arguably the only truly traditional Egyptian restaurant in Melbourne. You need to order 24 hours in advance if you want to try it. The same goes for fat mombar sausages stuffed with meat and rice, hamam (squab) and a filled flatbread called feteer. Owner Nick Nicola will cook just about anything you request with advance warning, otherwise swing by for scrambled egg and beef basturma (seasoned, air-dried beef), laffa bread wrapped around kebabs, mixed grilled meats, dips and fresh salads.
541 Riversdale Road, Camberwell, 0419 982 984, mizraim.com.au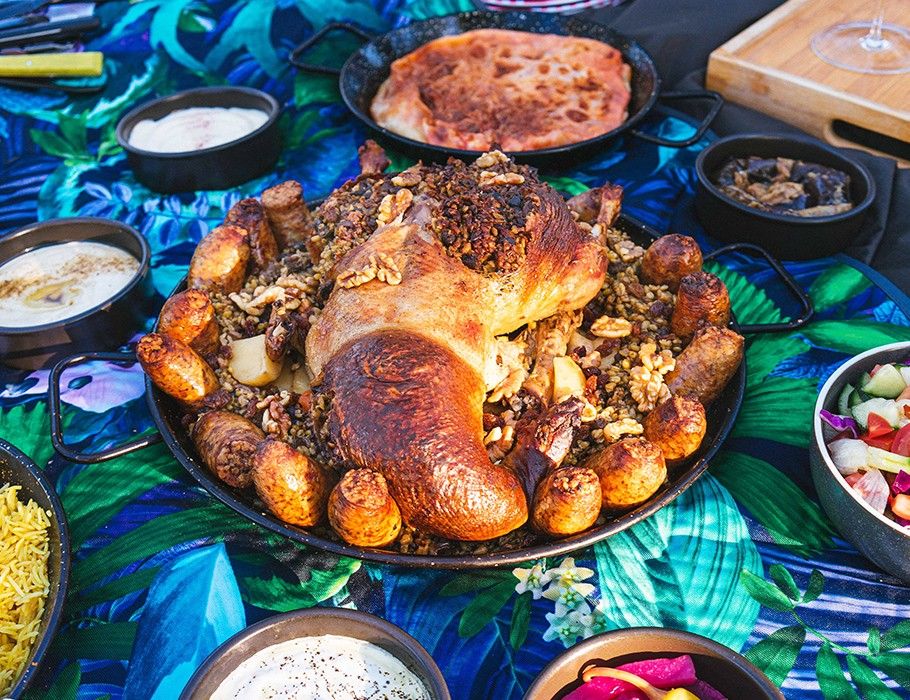 12. Nana Thai Style Hotpot & BBQ, Melbourne
Nana Thai used to bump in for the night shift at Soi 38, Melbourne's favourite boat noodle joint located around the corner in the Wilson car park. In March of 2020, it opened a stand-alone venue down the road. Similarly to Soi 38, stepping inside Nana is like crossing an invisible teleportation threshold from Melbourne to Bangkok. Each stainless steel table is escorted by red plastic stools and crowned with a mookata hotpot, which have a domed grill in the middle for barbecuing with a surrounding moat for simultaneously cooking soup. Aside from mookata sets there are also funky, spicy and sour Isaan dishes: som tum papaya and bamboo salads, chilled plates of raw blue crab and fermented fish, grilled catfish, deep-fried pork belly and intestines, marinated pork neck and more. See the full write up here.
169 Bourke Street, Melbourne, 0452 645 165, nanathaistylehotpotandbbq.com.au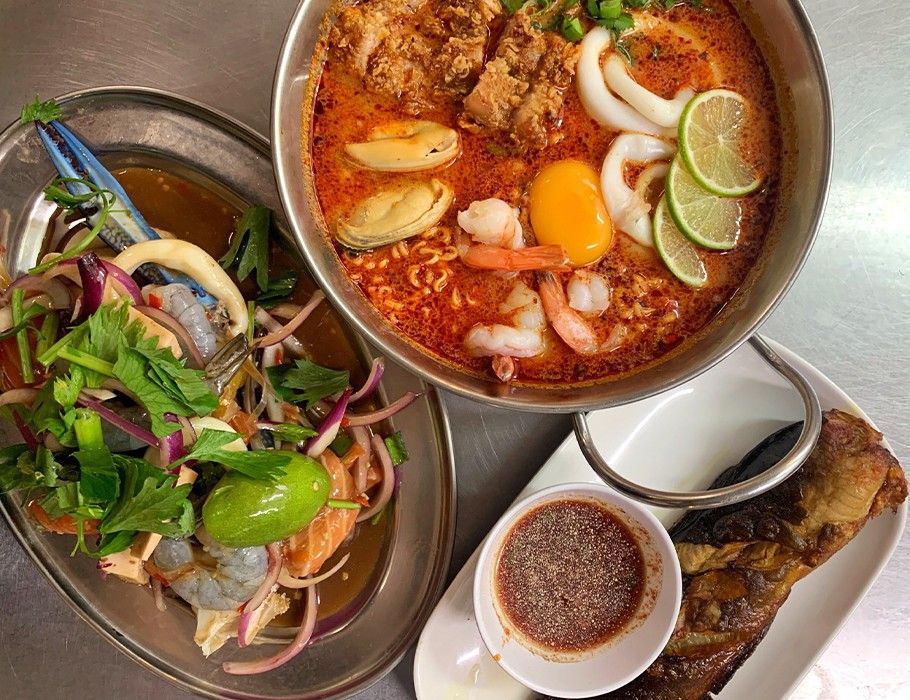 13. Ruchira, Burwood
Have you eaten ukdiche modak? The steamed rice flour dumplings with star-like pleats are filled with coconut and jaggery and served during special occasions. Ukdiche modak is a specialty of Maharashtrian cuisine, and you'll be hard pressed to find it anywhere except at Ruchira Restaurant (it's sometimes on the menu as a special). Owner Trupti Kshirsagar started out catering Diwali orders for friends after moving to Melbourne from Satara city in 2007. Customers make a special trip for her puran poli (sweet lentil flatbread), available on Thursday and Saturday. Other specialties include kombdi vade (puffed and fried flatbread with chicken malvani curry), bharali vangi (mini eggplants stuffed with peanut powder, spices, coconut, onion and jaggery) and shrikhand, a yoghurt-based dessert.
37 Burwood Highway, Burwood, 0416 621 970, ruchirarestaurant.com
14. Ozyaki, Melbourne
Every culture has a version of barbecue. In Japan it's yakitori, technically made from all different parts of the chicken. At Ozyaki, a small takeaway restaurant just a couple of minutes away from Flinders Street Station on foot, offers different skewers cooked on a special, conveyer-belt grill. There are options like tsukune (chicken meatballs), pork belly and ebi prawn, but hopefully they introduce traditional sticks down the track reminiscent of what you find in Tokyo's famed Omoide Yokocho (aka Piss Alley), such as chicken tosaka (cock's comb), kawa (skin) and kimo (liver).
28 Elizabeth Street, Melbourne, 03 7012 5977, ozyaki.com.au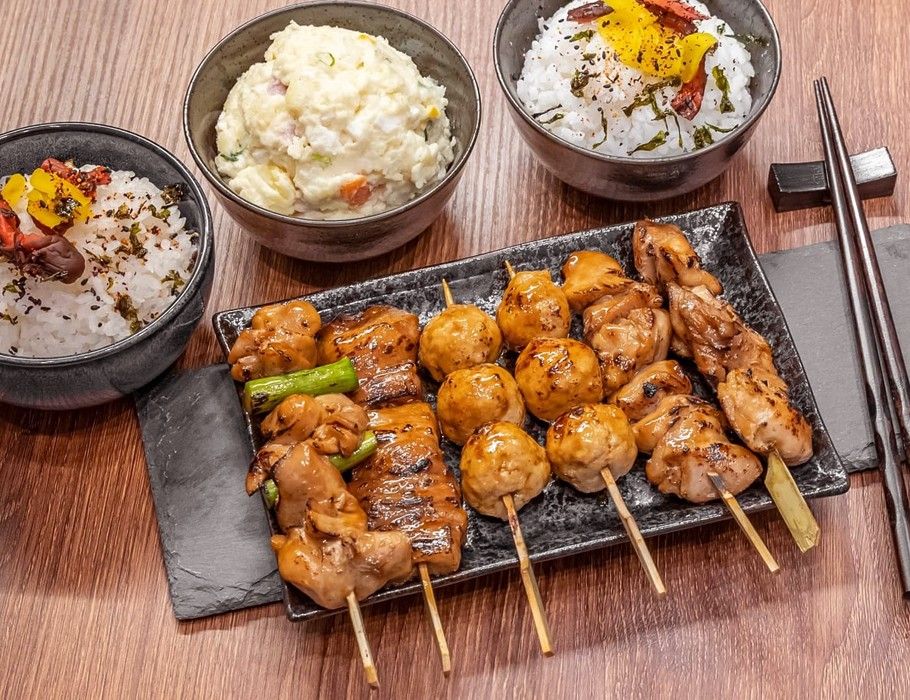 15. Taipei Delight, Balwyn North
This family-run cafe was previously located in Glen Waverley, but moved to the Greythorn Central shopping strip in 2020. Visit for beef noodle soup and other Taiwanese classics, from pork mince, pork chop or fried chicken on rice, to breakfast sets featuring pork floss on pancakes, egg toast, fried radish cake and congee – all served with coffee or milk tea. Traditional buns, breads and Taiwanese sausages are all made in-house.
296 Doncaster Road, Balwyn North, 0491 986 666, Facebook
16. Bombay 69, Brunswick
Mumbai is known for its mammoth population (some 20 million people) and vibrant street food. Bombay 69 brings a taste of it to Sydney Road, minus the crush. Named after Bombay's postcode (400069, just a few more numerals than in Australia), you can expect vada pav (potato dumpling sliders with green chilli and chutney), triangle Bombay masala sandwiches stuffed with vegetables and flaky paratha wraps filled with marinated chicken or paneer tikka, cooked over charcoal. Order creamy, one-pot butter chicken khichdi and stick around for cutting chai, a strong, half portion of tea shared between friends – gossip optional.
583 Sydney Road, Brunswick, 0470 302 814, Instagram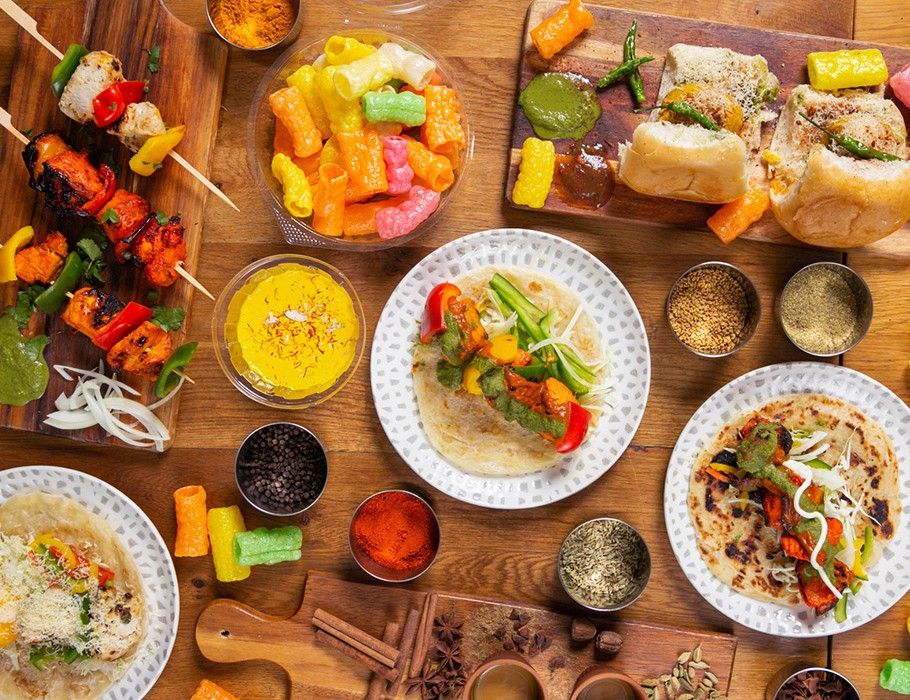 17. Lulu's Char Koay Teow, Melbourne
If you're craving smoky CKT (char kway teow), look no further than Lulu's. Originally part of the now-closed HWKR food centre, Lulu's has set up solo on Hardware Lane. Malaysia's favourite smoky noodle dish comes with prawns, Chinese sausage, egg, bean sprouts, chives and chilli fried in pork lard, but you can also order versions with duck egg, jumbo prawns, squid, blood cockles or razor clams. Razor clams are long, finger-like shellfish, while the cockles contain hemoglobin and appear to bleed when pierced. Char mee, with hokkien noodles in place of flat rice noodles, is also on the menu; along with Penang white curry chee cheong fun, where a shrimp-loaded gravy is poured over rolled rice noodles.
27-31 Hardware Lane, Melbourne, 0401 263 939, Facebook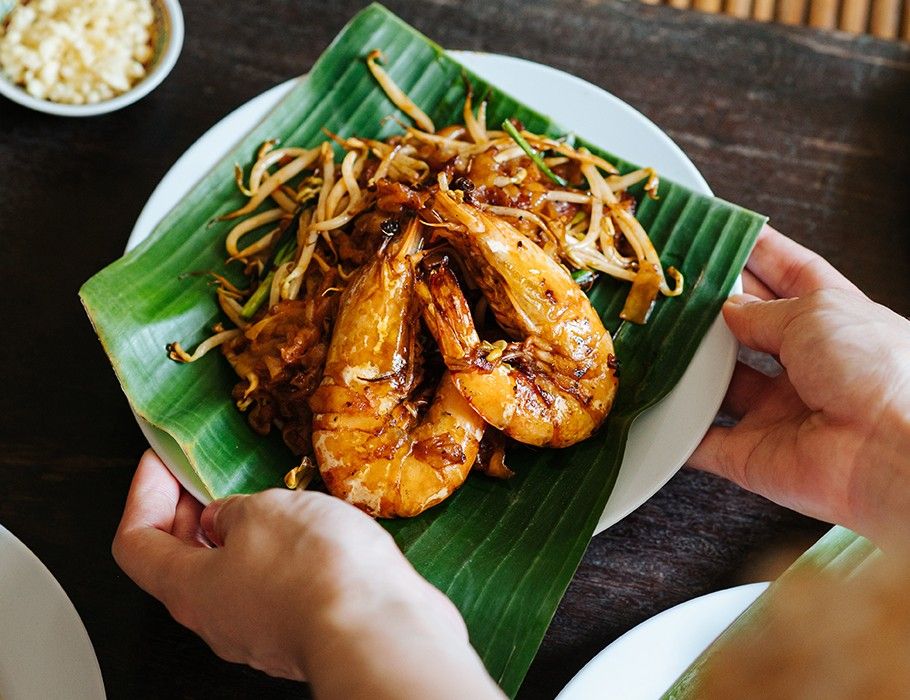 18. Knochen Joint, Reservoir
In March 2020, Knochen Joint opened near the Reservoir intersection in a burst of millennial pink, the only cafe in Melbourne dedicated to Hawaiian food that isn't bloody poké. It's open Friday to Monday from breakfast through lunch and stays open until 10pm on Saturday nights pouring cocktails that tend towards tiki. To eat there's loco moco, a fusion of Japanese and American cooking allegedly created in 1949 at the Lincoln Grill in Hilo, Hawaii, for teenagers looking for something affordable and filling other than a sandwich. A mound of rice comes with a burger patty and fried egg, swimming in mushroom gravy with a side of macaroni salad (vegan and vegetarian also available). There's also musubi, Hawaiian sushi, and delightfully dated salads served on "retro salad Saturdays" (look out for the awfully phallic candle salad).
206 Broadway, Reservoir, 0414 704 077, Facebook
19. Ya Jinda, Doncaster
Abbotsford Thai stalwart, Jinda, opened a second restaurant in Doncaster in 2020. All ornate tiles and white-marble surfaces, it's reminiscent of an afternoon tea restaurant in the lobby of a colonial Bangkok hotel. From Friday to Sunday between noon and 3pm, there's a menu of $12.90 noodles (spicy pork soup, aromatic beef boat noodles or pink yen ta fo). There's also traditional guay jub (rolled rice noodle soup), offal soup, gra pow (Thai basil stir fry) and curries on rice. Ya Jinda is also open for dinner, with plates ranging from northeastern Isaan som tum papaya salads and grilled pork neck, through to the Jinda favourite of deep-fried whole barramundi in tamarind sauce.
1011-1013 Doncaster Road, 03 8822 3317, Doncaster East, yajindadoncaster.com.au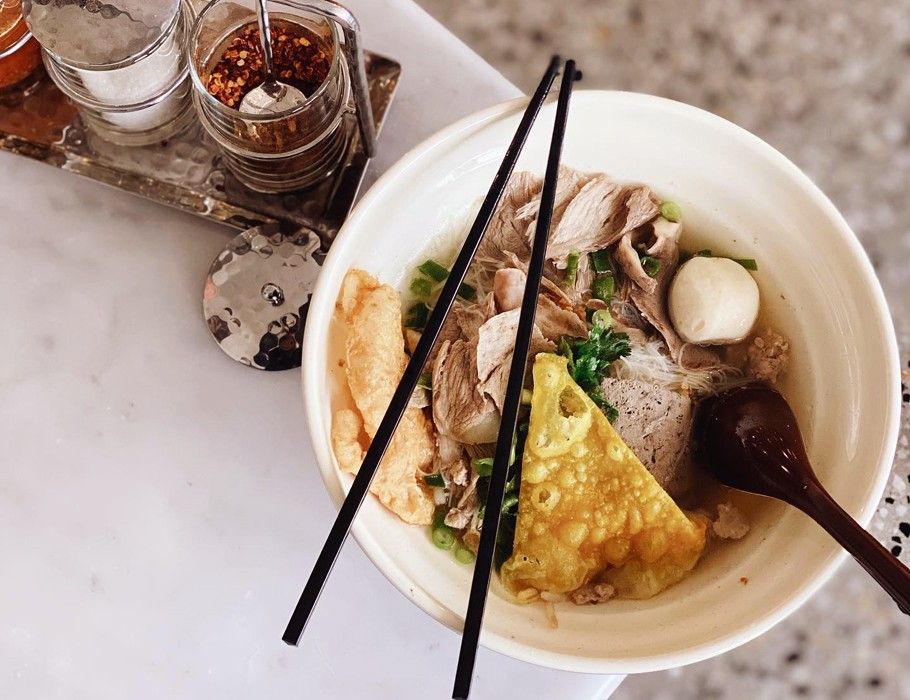 20. Haidilao Hotpot, Glen Waverley
Melbourne's first branch of Haidilao Hot Pot opened in The Glen in 2020, one of more than 900 across the globe. Founded in 1994 in Sichuan, it's known for noodle-stretching performances, with the finished product cooked in sunken hot pots in the centre of each table. These are divided into four sections so you can try more soup bases, with all the hot pot ingredients you'd expect and then some. Bonus points for the large, informative condiment table with sauce-mixing recipes.
235 Springvale Road, Glen Waverley, 03 8863 0031, haidilao.com/en/index/index.html
21. Blossomy Cafe, Box Hill South
On a main road with blue walls and a no-fuss, minimalist fit out, this Taiwanese cafe offers set meals and daily specials via Facebook. There are two types of meal sets: Taiwanese and Hong Kongese. For Taiwanese, choose between plain noodles, vermicelli soup with chitterlings or stewed pork mince on rice, and then add a drink and side dish, such as salt and pepper fried chicken or fish cake. The Hong Kongese sets are based on traditional noodle carts and are more "build-it-yourself" in style. Pick three ingredients to go with your preferred noodles (from tripe and pig's blood to seaweed and spam) and then decide on a base, side dish and beverage. Taiwanese beef noodles, Hong Kong-style french toast and dumplings are also on hand.
874 Canterbury Road, Box Hill, 03 9939 7681, Facebook
Around the World in 80 Lesser-Known Melbourne Restaurants
FREE food guide when you subscribe.