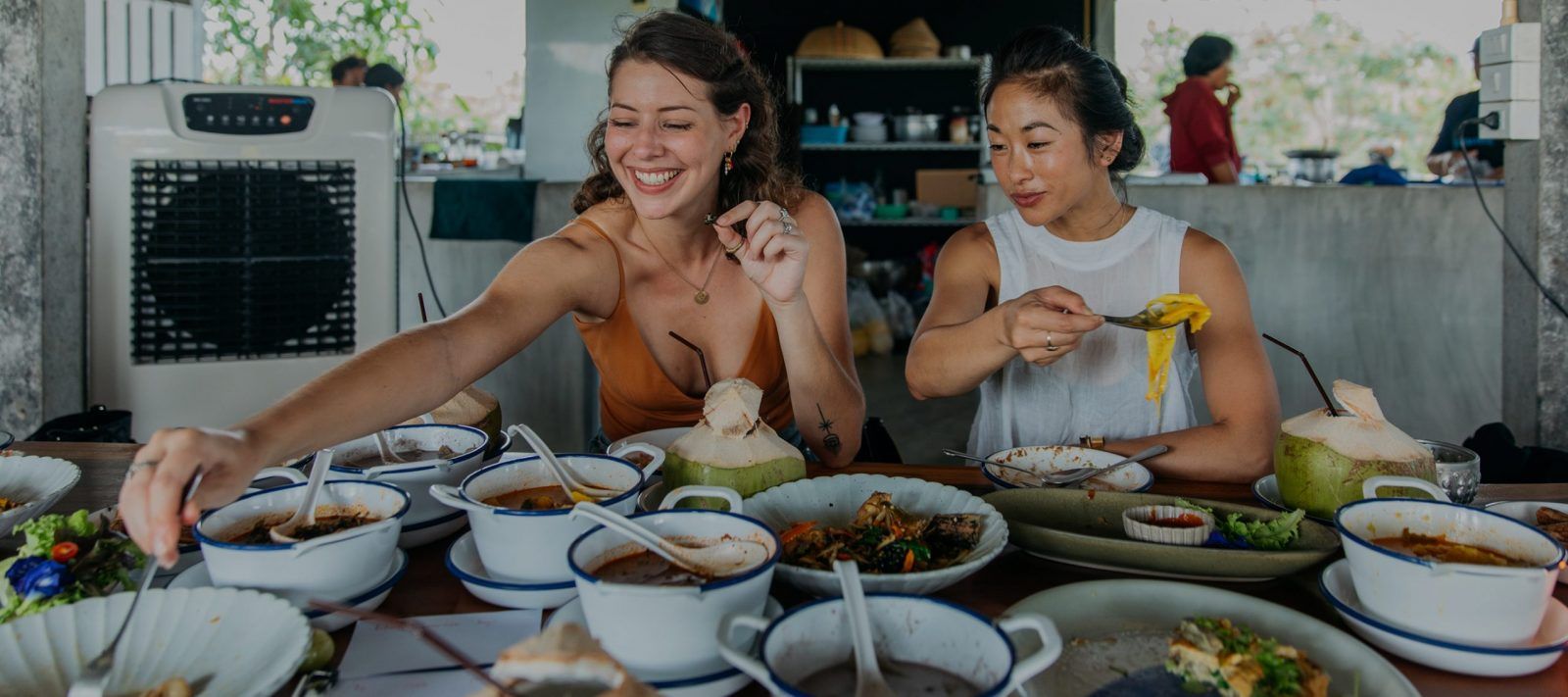 The Thai Dishes
You're Missing
Three Thai food experts share their favourite lesser-known dishes
Words by Sofia Levin
Images by Kitti Gould
There's so much more to Thai cuisine than pad thai and green curry. Three Thai food chefs and experts weigh in on their top, regional dishes.
Chef Andy Ricker Pok Pok, Portland
You might have heard of laap, a spicy northeastern Thai dish made from mince, but laap meuang, hailing from the north, is its less popular cousin. It's made with one of several proteins, but Andy says the most common version in the north is laap khwai dip, or raw buffalo with blood, bile and chopped offal.
"Though the Isaan version which involves minced meat and offal, herbs, rice powder, salt, chilli and lime juice is more well known, even ubiquitous, outside of the Land Of Smiles, laap meuang is far more interesting and flavourful, IMO," he says.
Thai tip: Andy closed his Pok Pok restaurants in 2020, but you can follow his Thai food journey here.
There's also a recipe for laap meunang in his cookbook, "Pok Pok, Food and Stories from the Streets, Homes and Roadside Restaurants of Thailand".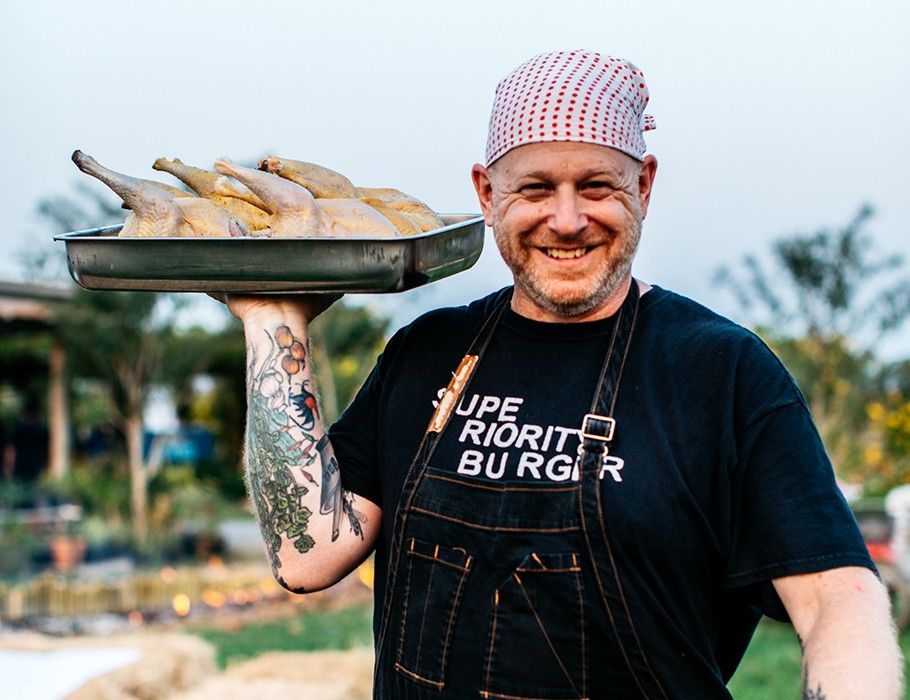 Palisa Anderson Chat Thai, Sydney
Palisa has early memories of suep nor mai (or soop naw mai), a bamboo shoot salad from the northeastern Isaan region with soft aromatic herbs, lime juice, ground chillies, fish sauce, tiliacora triandra extract and khao khua (roasted sticky rice powder).
"It was the first really spicy dish I wanted desperately to conquer... it seemed to my young self a quite complicated flavour," she says.
Perhaps it runs in the blood – Palisa's mum secretly ate suep nor mai with her housekeeper as a midnight snack when pregnant with Palisa. She'd sneak it from a street vendor as Palisa's grandmother believed that street food wasn't hygienic and could harm the baby.
Thai tip: In Sydney, you can visit one of the Chat Thai branches or stop in for a bite to eat and a shop at Jarern Chai Thai grocer. Keep an eye out for immaculate, organic produce from Boonluck Farm in top restaurants.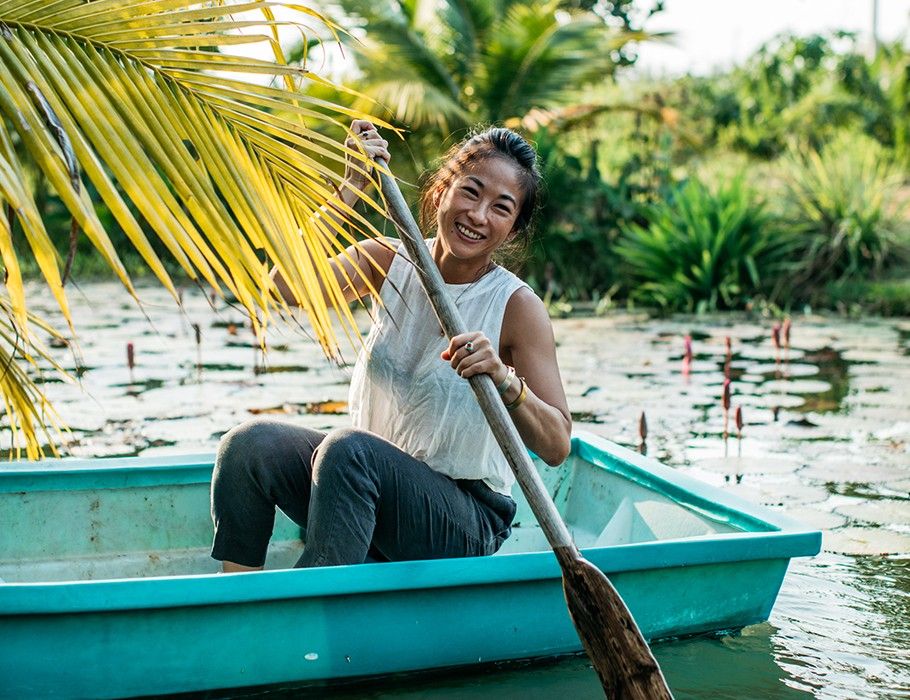 Vherachid "Top" Kijthavee Soi 38, Melbourne
Originally from Bangkok, when Top travelled south to Nakhon Si Thammarat last year to visit his girlfriend's hometown, the first thing on his agenda was to eat regional cuisine. The province is famed for kanom jeen nam prik, fresh rice vermicelli noodles, sometimes mildly fermented, served with minced prawn curry perfumed with kaffir lime, seasonal vegetables and a soft boiled egg.
"On the first day, we went to a place around 11am and they had already run out, even though it opened at 9am. Must be good, I thought, so the day after we went very early," says Top.
What he didn't realise was that you order by the half or full kilogram.
"The curry and the veggies were unlimited. It was a brilliant experience eating the dish."
Thai tip: The traditional boat noodles and Isaan dishes at Soi 38 is hands-down some of Melbourne's best Thai food.
Around the World in 80 Lesser-Known Melbourne Restaurants
FREE food guide when you subscribe.