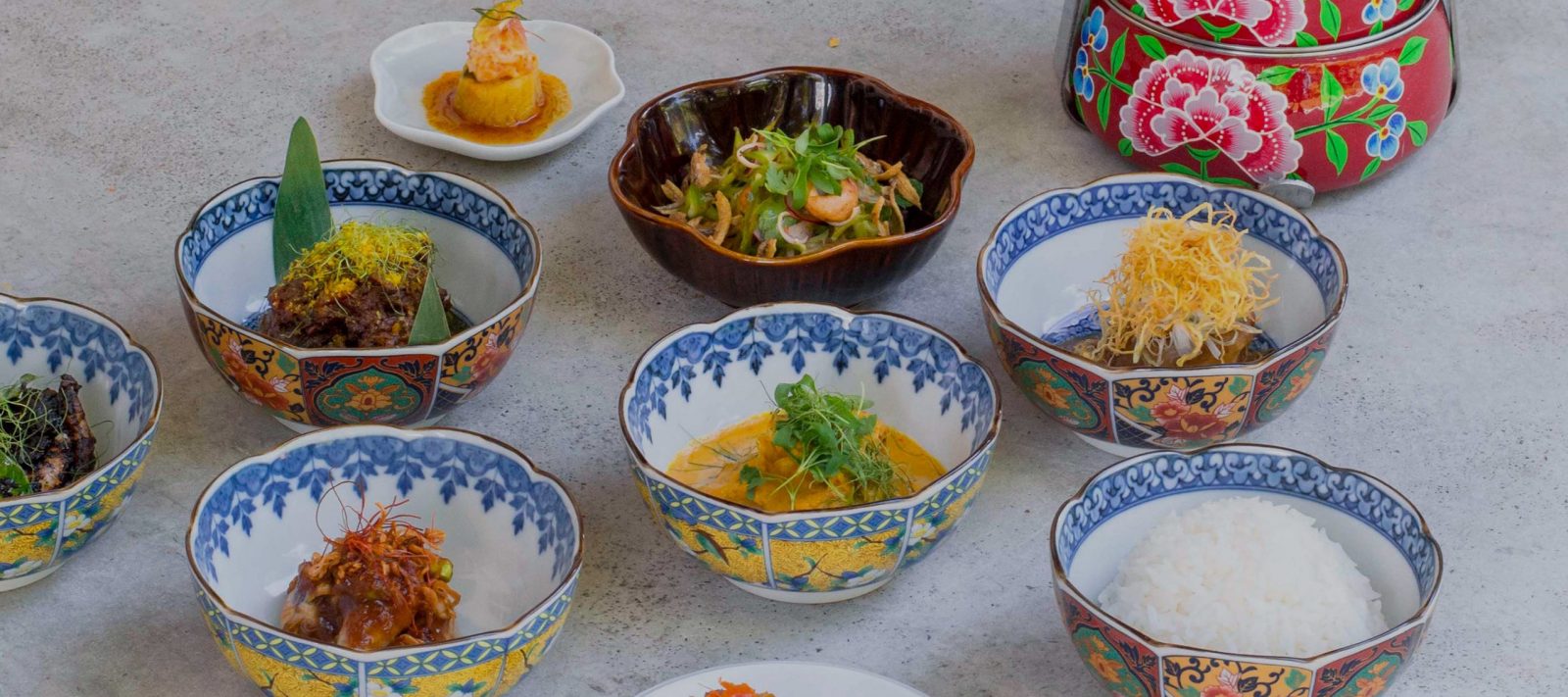 Peranakan is an Endangered Cuisine
The 1000-Year-Old Fusion Cuisine Facing Extinction
Words by Sofia Levin
Images supplied
Peranakan food is a unique combination of Chinese, Malaysian, Indonesian and Indian flavours born from immigration, but the 100-year-old cuisine still doesn't get the recognition it deserves. Michelin-starred chefs and MasterChef favourites with Peranakan heritage weight in.
Perhaps you've experienced the aromatic punch of Peranakan food; the fermented funk of belachan (shrimp paste) pounded with galangal, kaffir lime and lemongrass. There's tartness from tamarind, creaminess from coconut, and enough rice and noodles to last a lifetime. It's a cuisine that unfolded from the intermarriage of Straits-born Chinese and people throughout the Malay Peninsula and Indonesian Archipelago. The first Chinese immigrants to settle in the former arrived in the 10th century; with many more following from the 15th century when the Ming emperor reopened Chinese-Malay trade. If you've slurped laksa, you've had Peranakan food. It's so intermingled with different cultures that even Peranakans can find dishes difficult to identify. I chatted to two MasterChefs, a Nyonya and Michelin-Star chef to find out more about this endangered cuisine.
Defining Peranakan Food
You'll find Peranakan or Nyonya dishes in Malaysia, Singapore and Indonesia, with regional variations depending on the roots of the person cooking it (Malaysian, Indonesian or Indian) and its proximity to other countries (sour, spicier flavours towards Thailand; creamier coconut bases in the south towards Singapore and Indonesia). To add to the complexity, Malaysia's official religion is Islam, and although practicing Muslims don't eat pork, Peranakan's Chinese influence means there's plenty of it in Nyonya dishes. Still with me? Don't forget that language differs between states, which means in Penang dishes have Hokkien names, while in other parts of Malaysia they follow Bahasa.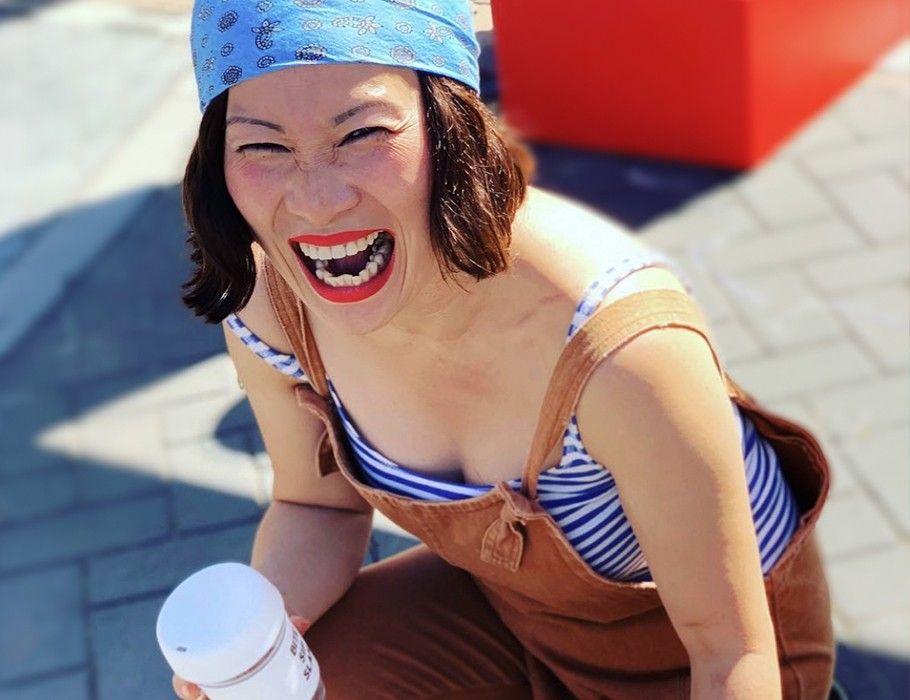 Author, artist, television host and MasterChef contestant Poh Ling Yeow grew up eating Peranakan food in Malaysia. She says that most dishes start with rempah, an aromatic paste that's used as a foundation in Malaysian, Peranakan and Indonesian cooking. It usually contains belachan, shallots, lemongrass, galangal, chilli and sometimes turmeric, kaffir lime and garlic.
"It can be really subtle and I think that's the thing that's so confusing about Malaysian food, and I think that's why it hasn't quite taken off. People don't quite understand what it is because it's been intermingled for so long," says Poh.
Poh has just finished filming MasterChef series 12 and we chat about the difficulty of defining Peranakan cuisine. I ask what she thinks about people sitting on the couch and announcing that they feel like Asian food for dinner.
"It's like saying, 'I feel like eating European food,'" she says, "but no one says that, they always say Italian, or something else… Most people's thoughts on Asian food is not specific, it's a bit of a homogenous mess."
Poh has memories of midnight char kway teow and honing her chilli tolerance on Assam laksa in Malaysia, but when she moved to Australia as a nine year old, all she wanted was to fit in.
"I just wanted to shed everything that made me different, so it meant that I didn't value my culture and didn't hold it dear to my heart," she says. "It was only when I was 35, just before I went into MasterChef the first time, that I thought, 'oh my god, there's nothing about me that I can hand on if I have kids that is very Chinese or Malaysian', and it kind of sent me into a panic, so I started to cook it."
After the first season of Masterchef, Poh started cooking traditional dishes and took them to her mother, her "royal taste tester", who would tell her how to improve.
"I remember being quite fascinated that I could cook from palate memory (on MasterChef). I didn't really know how to cook those dishes, but I'd be able to figure out that something did work, but I didn't know why," says Poh.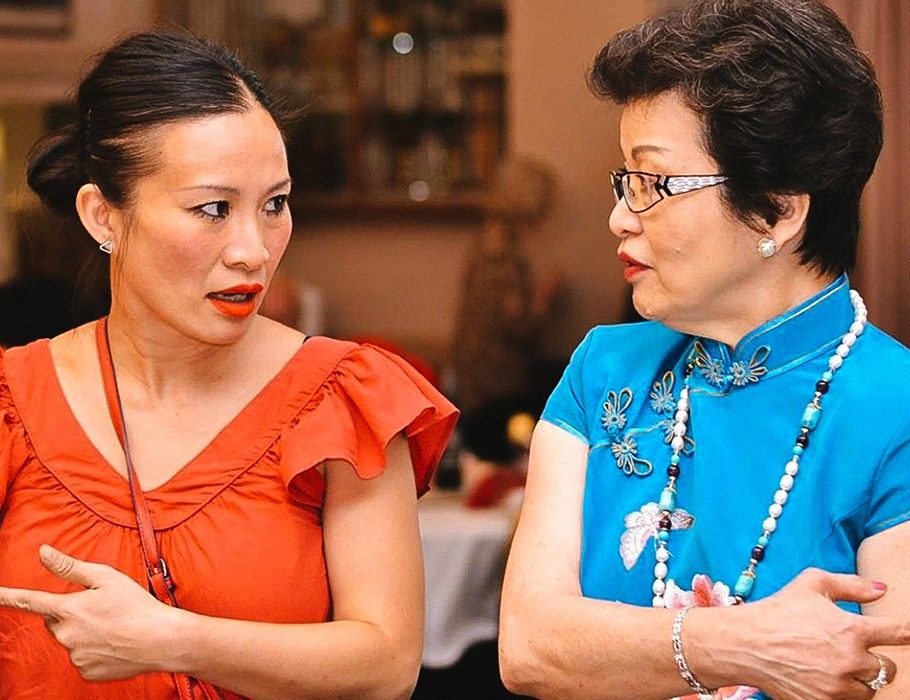 Her mother, Christina Yeow, still cooks Nyonya food at home in Adelaide. Poh recalls eating dishes like popiah, a fresh take on spring rolls, and mee siam rice noodles eaten with prawn broth, boiled eggs and bean shoots. Her favourite is Assam laksa, also known as tamarind-based Penang laksa, which she says is her "death row dish" without being prompted.
When talking about the cuisine, the word "Peranakan" is used interchangeably with "Nyonya", which refers to a Peranakan woman. "Baba" is the term for a Peranakan man.
"All the good cooking that I know of in my family has come from the Peranakan side because when mum got married to dad, she went and lived with them," says Poh. "It's very traditional for the mother to teach the daughter-in-law how to cook all the dishes from the family."
The Original Fusion
When I call Poh's mum, Christina is not making laksa or steaming kueh, but baking white chocolate macadamia cookies. I ask how she characterises Peranakan food.
"The basic traditional Nyonya or Peranakan food is more a curry-based kind of food," she says. "I guess because of the cross marriages between the different cultures, things have kind of come together as fusion. In Malaysia… they've given it names like Mamak (Malaysian Indian) or Peranakan, which is more local Malaysian colloquial language for 'fusion food', in that sense."
In 2020, "fusion" is a dirty word that conjures up something forced, like a taco made from nori. It's better to think of Peranakan food as a blend. The tendency for Asian restaurants to pander to western tastes – like Thai restaurants offering spring rolls and wontons – does little to celebrate Peranakan's uniqueness.
"I have so many Australian friends that don't really know which dish belongs to where, because so many Asian restaurants will do a little bit of each thing," Poh tells me. "Peranakan can be very singularly Chinese, Malay or Indian, but then there can be these little crossovers… I think the thing you want to look for with Malaysian and Peranakan and Nyonya food is you actually just have to know the dishes."
Even Poh's mum finds it difficult. "There are so many different kinds of chicken curries; sometimes I even get confused if they are Peranakan or just traditional Malay," she says. "It is kind of a step in the dark, to be honest. You would have no idea what to look for if you have not really experienced the Malaysian food scene – it's really trial and error. The best thing to do would be to bring along someone who is familiar with the cuisine."
A Dying Cuisine
Diana Chan is another MasterChef alumni with Peranakan blood. The 2017 winner and host of Asian Unplated on SBS grew up in Johor Bahru, Malaysia, which boarders Singapore. She moved to Australia just before her 19th birthday.
"Mum always says I'm probably the last – because I won't find a Peranakan boy, our culture will probably die after me."
She's laughing as she says it, but there's a pang of truth behind the statement. Peranakan food relies on aromatic bases made from scratch and slow cooking. It's time consuming and poorly documented.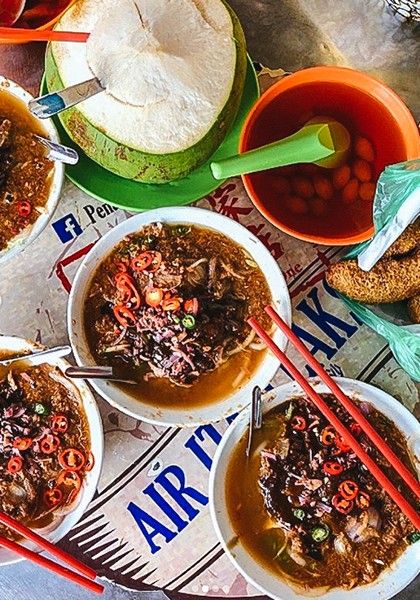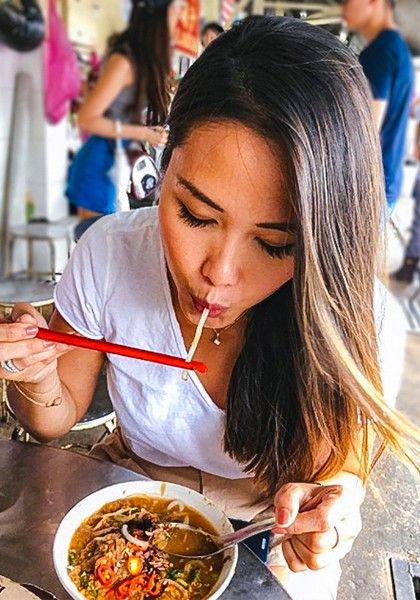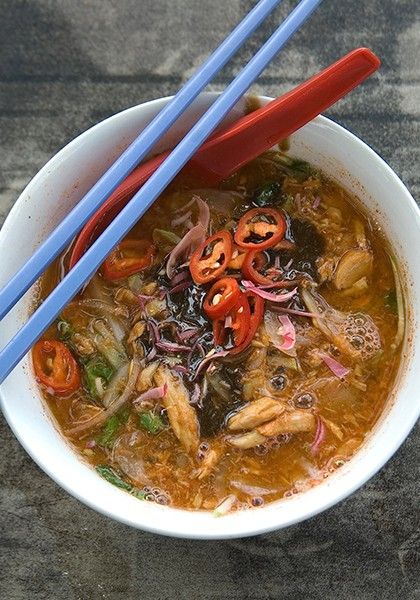 "It's a dying trade. Because it was a subculture, it was all very family-orientated, so it was never really commercialised and all these recipes were only cooked at home and passed on between generations," says Diana. "They're so old school. It's as simple as me using a food processor to make a paste and my mum goes, 'no, you need to use a mortar and pestle.' I guess that's where the issue is; it just becomes so tedious the younger generations don't continue with it."
Assam pedas, spicy tamarind fish with tomato and okra, is Diana's signature dish (you might have seen her make it on MasterChef), but another favourite is perut ikan, which might not appeal to everyone.
"It's just the weirdest dish but it tastes so good. It's actually fish guts, but there's pineapple in it and tamarind, so it's like a laksa, but with fish guts," she says.
Diana hopes to eventually open a fine dining Peranakan restaurant. "The flavours are complex and I think it's definitely up there with something that can be developed into something quite unique and different," she says.
"We Reward Starbucks More Than Our Own Craft"
The first and only Michelin-starred Peranakan restaurant, Candlenut, is in Singapore. Chef Malcolm Lee started it with his mother and three retired housewives in 2010 and has maintained his star since 2016. But serving what is considered a "traditional" cuisine in a fine-dining setting isn't easy.
"To have it in the restaurant is quite a challenging thing because people basically want to eat out in a French restaurant or an Italian restaurant, we are kind of on the second tier of cuisine."
"In a commercial setting, it doesn't make sense. You spend so many hours and there's a limit to what you can charge."
Malcolm has noticed increasing acceptance over the last decade, with people willing to pay more for Peranakan food the more they appreciate it. The laborious nature of the cuisine and gradual disappearance of the culture has played a large part. Still, offering fine-dining Peranakan in Singapore is like "selling ice to Eskimos", according to Malcolm. Then there's the question of "authenticity". For example, Candlenut uses buah keluak – a poisonous nut from an Indonesian mangrove tree with a flavour likened to Mexican mole – in pork dishes and desserts. Usually it's reserved for chicken.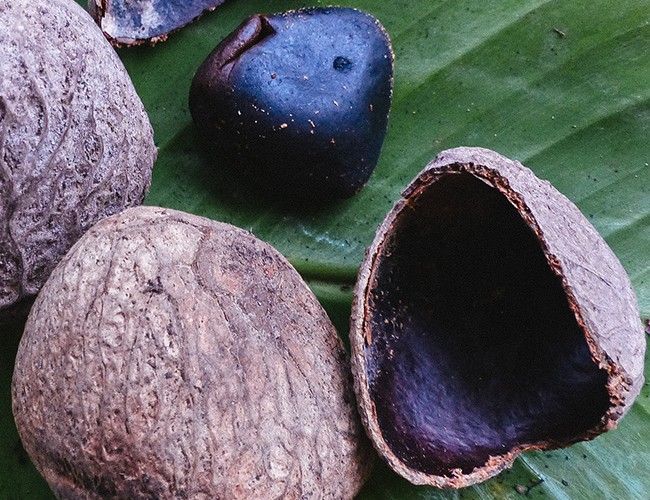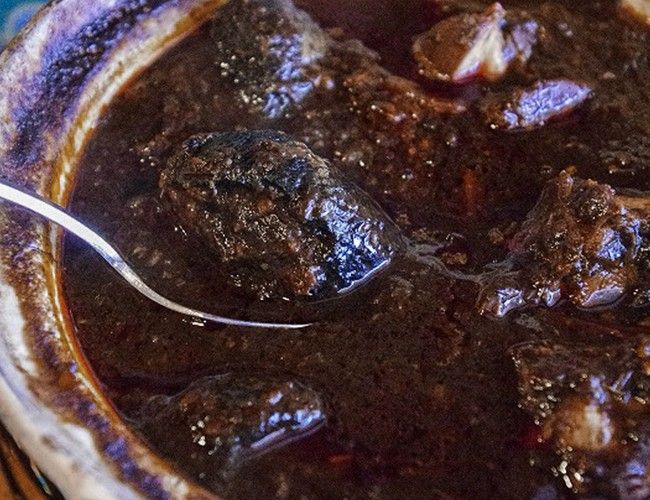 Malcolm shares a story of a local customer who was outraged at being charged $2 for sambal. The customer drew a parallel to receiving ketchup in a Western restaurant for free. The price tag, merely a token, is Malcolm's way of ensuring food doesn't go to waste and acknowledging its craft.
"I replied to him, do they make their own ketchup?" says Malcolm. "Why do we have this discrimination? And it's our own people, locals saying we should not charge and it should not be so expensive, and this is a peeve point for me… we reward Starbucks more than our own craft."
Candlenut is internationally respected for serving heritage cuisine, but it remains a battle for Malcolm to educate customers on why the evolution of Peranakan food – which varies between Peranakan families – ought to be not just acknowledged, but valued.
"At one point Peranakan food was not authentic. There was just Malay cuisine and Chinese cuisine, and when they fused together, that was the birth of it," he says. "If we embraced the mindset that they had then, to be open to start to bring new ideas into food… I'm sure ours would be considered authentic."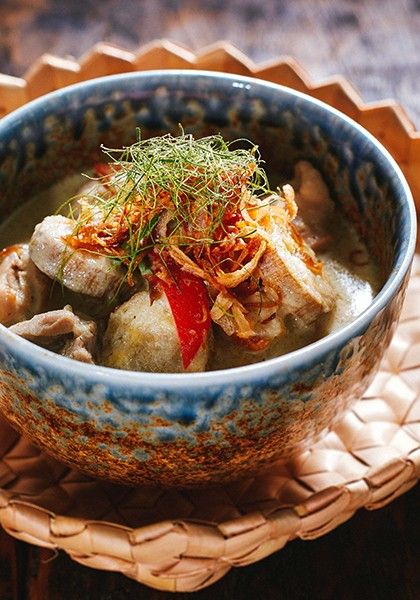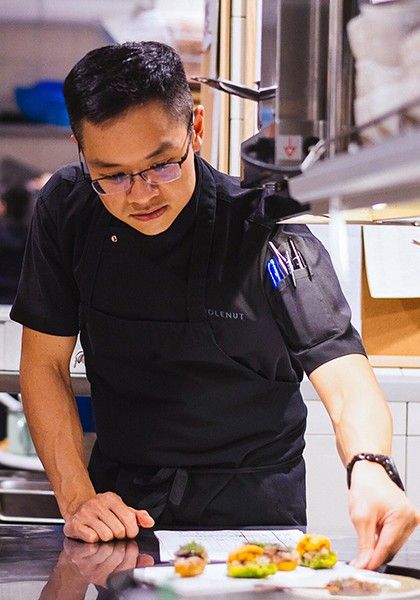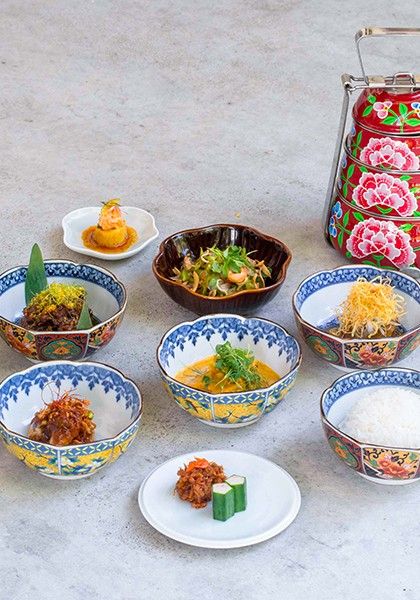 Around the World in 80 Lesser-Known Melbourne Restaurants
FREE food guide when you subscribe.