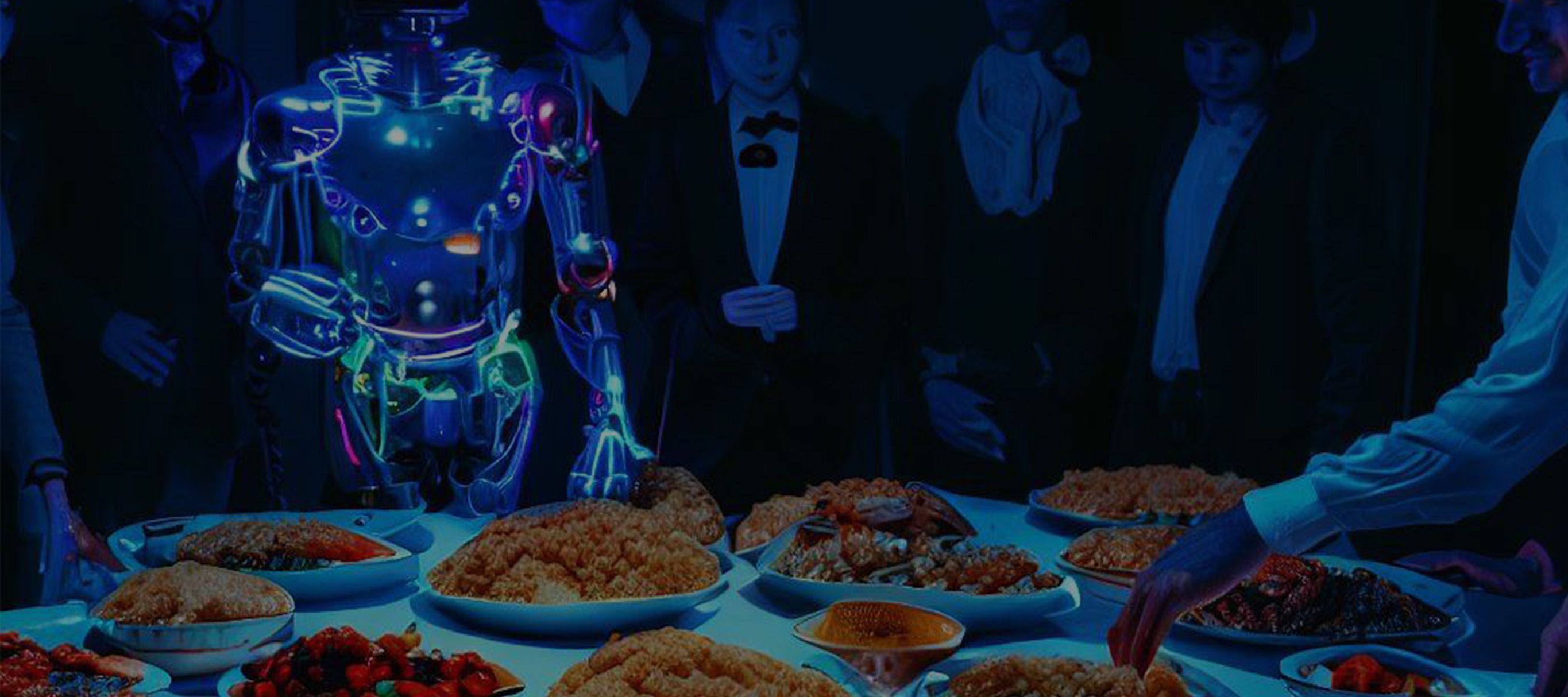 ChatGPT:
is food writing doomed?
I asked ChatGPT to write a menu & restaurant review. They didn't suck.
Words by Sofia Levin
Images by Microsoft Bing Image Creator
ChatGPT can write a menu, review a restaurant and regurgitate a press release into a news story. But will it replace food writers and public relations agencies? And how useful is it for small hospitality businesses?
Last week while discussing ChatGPT, the director of a branding agency confessed to me, "We don't use copywriters anymore." I felt like a sea urchin in an omakase restaurant: defensive on the outside, but ultimately screwed. For anyone living under a rock, ChatGPT is an artificially intelligent chatbot that uses a layered algorithm to spit out writing in response to prompts.
Surely there's a human element that ChatGPT can't replicate, I argued. What about creativity? Forethought? Emotional intelligence? He shrugged in response, "Near enough is good enough."
I was immediately self-reflective (another trait artificial intelligence lacks): how does this affect my industry; how does it affect me? I did what any self-doubting human would do: I put it to the test. I asked ChatGPT to write a food menu, restaurant review and even a poem.
The results are below, followed by a discussion and some hard truths about ChatGPT, food writing, accountability and what artificial intelligence means for hospitality. All images in this essay have been generated by AI, including this "food writer with short, brown, wavy hair with a camera and bowl of noodles" – i.e. me.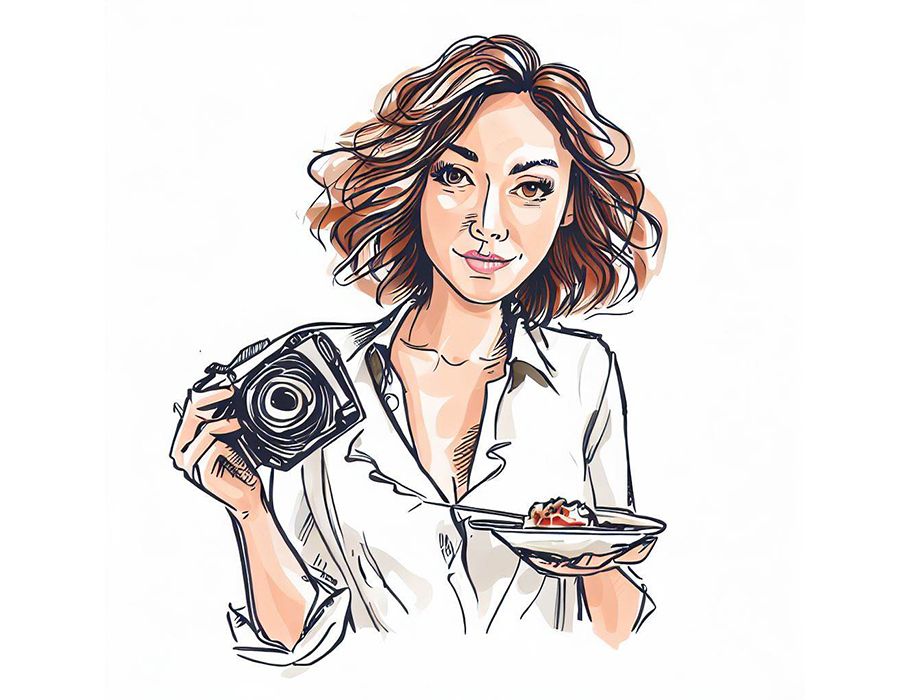 The Menu
For this first experiment, my reference point was wine bars. There's always another opening somewhere in Melbourne. Off the top of my head, we've gained the following in 2023 alone: Olivine in Coburg; By The Glass in Armadale; Lilac in Cremorne; Bar Bellamy and Sunhands in Carlton; Grana Deli in Brunswick; and Apollo Inn, La Rue, Bar Jayda, Myrtle and No. 100 Flinders Lane in the CBD. My prompt to ChatGPT was a brief summary of what's trending: "Write a food menu for a hip wine bar in Melbourne, Australia, where the cuisine has southeast Asian roots but a native Australian bent and is cooked over fire." I followed the text output as the machine typed, guffawing apprehensively. It didn't suck, but it was missing something. I asked the system add more offal, cherry-picked the best bits and voila! A menu.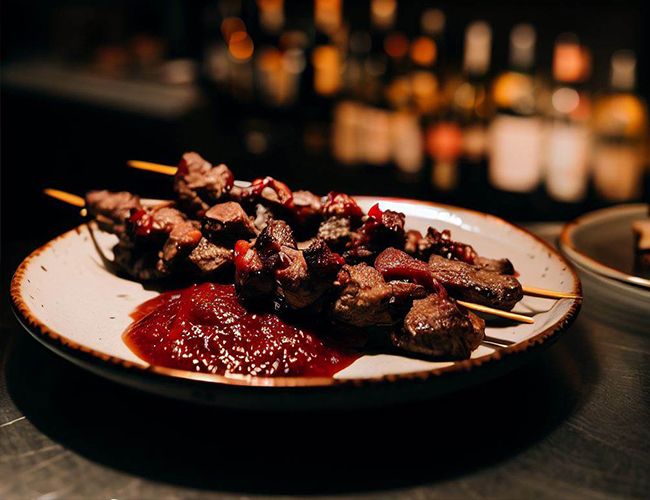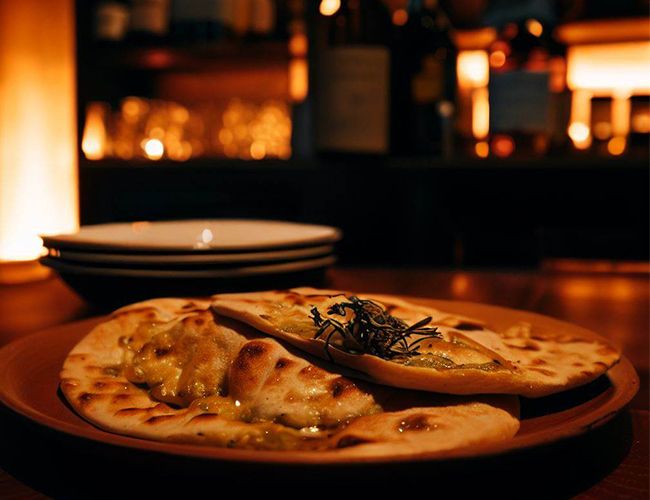 Wood-fired flatbread, native herb butter
Crispy pig's ears, pepperberry dust, finger lime aioli

Tuna tataki, finger lime dressing, crispy wonton skin
Flame-grilled prawn, satay, kaffir lime
Grilled chicken hearts, lemongrass, chilli
Kangaroo skewers, rosella relish

Whole roasted cauliflower, macadamia dukkah, bush tomato chutney
Octopus, green papaya, Thai basil, lime
Smoked barramundi, lemon aspen salsa, native herb salad
Charcoal pork ribs, quandong glaze, hand-cut chips

Charred pineapple, toasted coconut, wattleseed caramel
Grilled banana, smoked chocolate, salted macadamia brittle, vanilla bean gelato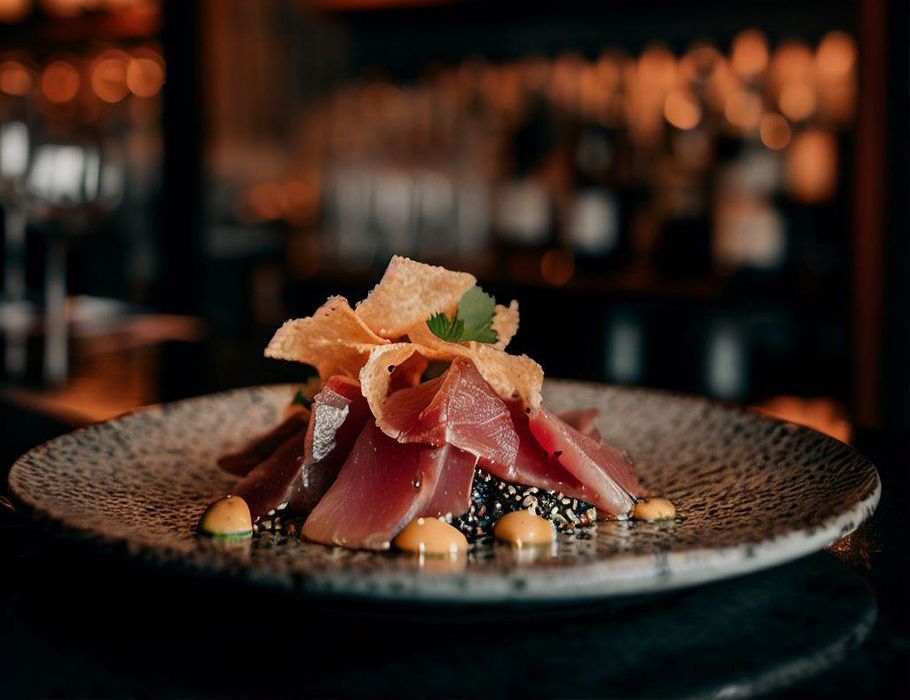 Bloody hell, I thought. That pork sounds good. Then ChatGPT, unprompted, added, "Please note that our menu may change seasonally based on the availability of ingredients and the creativity of our chefs."
The nerve!
When I asked it to name the restaurant however, its suggestions were questionable. They included "Indigenous Crush", "Outback Cellar" and my personal favourite, "Rustic Roots". "Terra Vinum" was the best, and still about as wanky as they come.
Restaurant Coverage: News & Reviews
There's a lot of chatter within the industry about who gets to review restaurants. Historically it's been people of a certain age, gender, skin colour and social standing. That's slowly changing, but what if tight budgets and even tighter deadlines result in quick-fix ChatGPT articles and reviews? Surely not. Afterall, AI can't eat. Then again, newsy restaurant write-ups are published all the time without writers visiting. Many do little more than regurgitate press releases… which sounds a lot like a job for ChatGPT.
I gave it a shot using Apollo Inn, Melbourne's most anticipated wine bar of 2023. You can read the press release I was sent to announce its opening here. The below is the completely unedited result of asking ChatGPT to rewrite the press release as a news feature in the style of Good Food.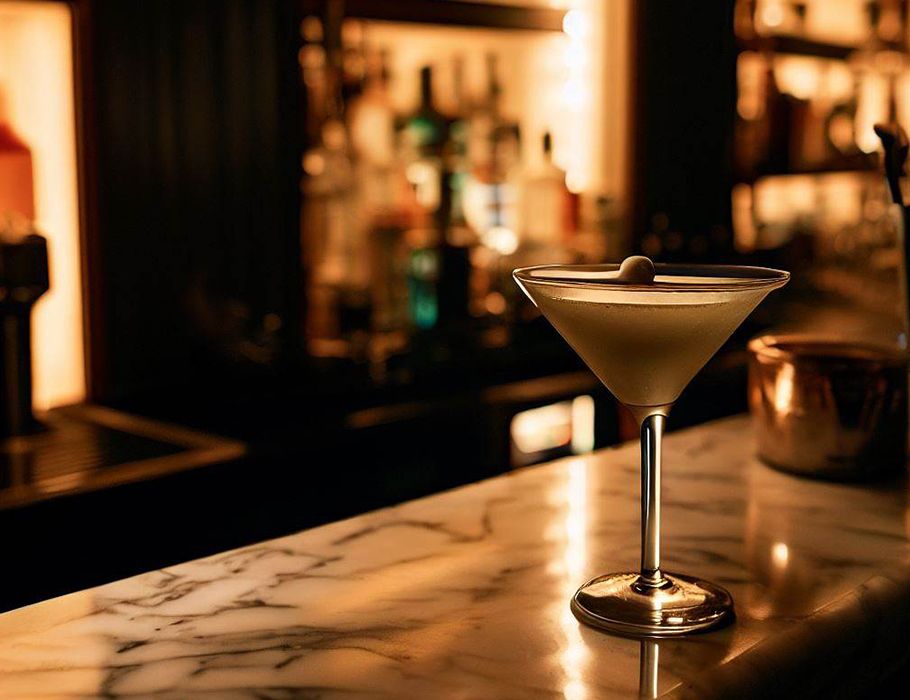 Apollo Inn: Melbourne's New Cocktail Bar in Flinders Lane

Melbourne's dining scene welcomes a stylish addition with the opening of Apollo Inn, a standalone cocktail bar in Flinders Lane. Led by renowned restaurateurs Andrew McConnell and Jo McGann, this establishment is set to become a destination for cocktail enthusiasts.

Located at 165 Flinders Lane, Apollo Inn exudes timeless elegance within a 1920s neo-renaissance-style building on the corner of Flinders and Hosier Lanes. Drawing inspiration from European cocktail bars, it offers a sophisticated and inviting atmosphere.

Bar Manager Cameron Parish oversees a meticulously crafted cocktail menu, combining classic recipes with contemporary twists. Highlights include the Lucien Gaudin with gin, Campari, dry vermouth, and Grand Marnier, and the enticing Picon Bierre featuring house-made amaro and crisp French lager. Four styles of martinis are available: Dry, Dirty, Gibson, and Café.

Apollo Inn goes beyond cocktails, offering a curated wine selection by Trader House's Leanne Altmann. Guests can enjoy a thoughtfully chosen range of wines, perfectly complementing the bar's dedication to quality.

The food menu is concise yet enticing, featuring snacks and small dishes to accompany the libations. Options include a prawn and spanner crab club sandwich, classic beef carpaccio, shellfish served over ice, and a selection of local and imported cheeses. Indulge in a wedge of crème caramel for dessert.

ACME, the architects behind Gimlet, have transformed Apollo Inn's interior into an enchanting space. Step inside to discover a cozy ambiance, with an elongated banquette on one wall and a central bar on the other. The cocktail lounge pays homage to the elegance of the 1950s, radiating an air of exclusivity reminiscent of members-only establishments.

With its dedication to excellence in all aspects, from cocktails to ambiance, Apollo Inn is poised to become a must-visit destination for cocktail enthusiasts in Melbourne's lively Flinders Lane.
It's a spot-on sample of a spewed-up press release. I've seen better published, but I've also seen worse. Compare the ChatGPT piece to the first coverage of the bar in The Age online. You can feel the difference instantly. Writer Emma Breheny used more precise words and emotive language devices such as analogy. She collected original quotes and included broader context (the owner's other restaurants for example, and the reference to Melbourne wine bars actually just being restaurants, not places to stop by for a drink). ChatGPT doesn't touch the standard of writing in a publication like Good Food. On the other hand, it puts the Concrete Playground coverage to shame, which is not only sloppy writing, but in some parts inaccurate.
Next I asked ChatGPT to write a "subjective" review. Apollo Inn is too new for the system, which currently only scans the Internet up to the second half of 2021, so I chose a well-known restaurant at the other end of the scale, Soi 38. It's often dubbed "Melbourne's worst-kept secret" due to the fact it attracts crowds despite its hidden location in a busy city car park. The initial text that ChatGPT produced was verbose; a mass of words that didn't say much, littered with cliches where deductions ought to be. It's a writing style that indicates inexperience and a lack of expertise – I see it in blogs and online publications all the time.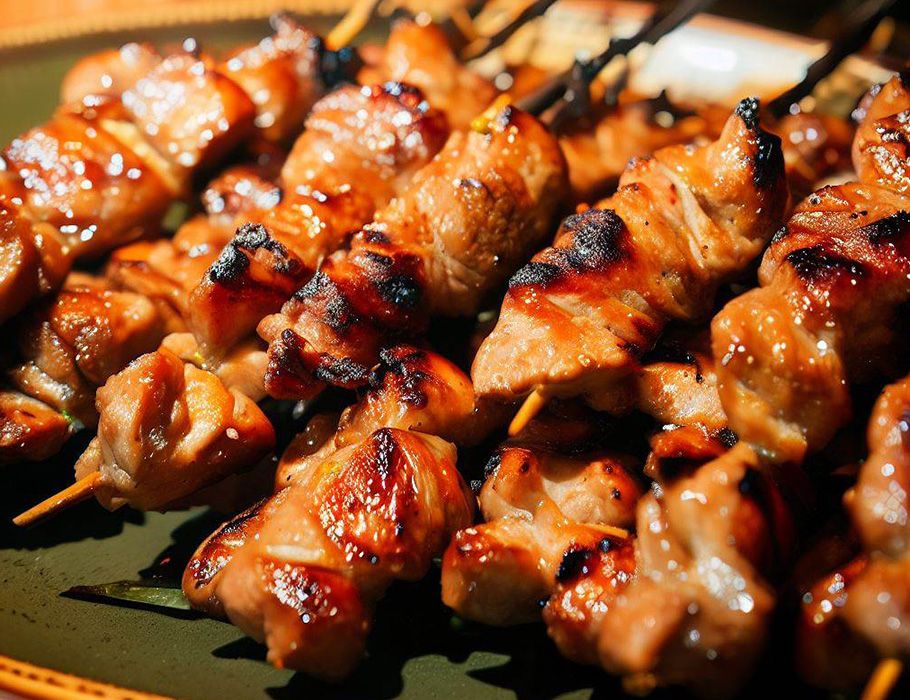 I redirected: "Write a restaurant review of Soi 38 in Melbourne in the style of Jonathan Gold" (Gold was a ground-breaking, Pulitzer Prize-awarded food writer and chief critic for the Los Angeles Times up until he died from pancreatic cancer). I then asked ChatGPT to regenerate the first response, but with references to wider pop culture and politics, the way Gold did. Finally, I asked it to tone down the flowery language. This was the third attempt, unedited.
Soi 38: Embracing the Essence of Thai Street Food

Nestled discreetly within Melbourne's bustling culinary landscape lies Soi 38, a hidden gem that effortlessly transports you to the vibrant streets of Bangkok. This unassuming eatery captures the true spirit of authentic Thai street food, offering a diverse array of flavors and aromas that tantalize the senses. Prepare to embark on a delightful journey that showcases the rich tapestry of Thai cuisine.

As you step inside Soi 38, the atmosphere instantly transports you to the bustling streets of Thailand. Dimly lit with charming lanterns, the restaurant exudes an inviting ambiance that beckons exploration. The open kitchen takes center stage, where skilled chefs expertly craft dishes inspired by Bangkok's vibrant street food scene.

The menu at Soi 38 pays homage to the culinary heritage of Thailand, featuring beloved classics such as Tom Yum soup and Pad Thai. What sets Soi 38 apart is its commitment to sourcing fresh local ingredients, ensuring each dish is elevated with exceptional flavors.

One highlight of Soi 38 is its street-style skewers, which showcase a modern twist on traditional Thai fare. These grilled delights feature succulent marinated meats and vibrant vegetables, imbued with smoky flavors that are simply irresistible. From the tender Moo Ping pork skewers to the delectable Gai Satay chicken skewers smothered in peanut sauce, each bite is a delightful journey for the taste buds.

Soi 38 also surprises with lesser-known dishes that capture the essence of Thai cuisine. The Larb Pla, a spicy minced fish salad, delivers a zesty explosion of flavors, while the Kanom Jeen Nam Ya, a delicate rice noodle dish served with coconut curry, evokes the vibrant markets of Thailand.

The service at Soi 38 is warm and welcoming, with knowledgeable staff eager to guide you through the menu's offerings. They effortlessly share anecdotes and recommendations, making you feel like a valued guest at a gathering of Thai culinary enthusiasts.

The only drawback of Soi 38 is its limited seating, which can result in longer wait times during peak hours. However, the delightful flavors that await are well worth the patience.

In a city filled with culinary options, Soi 38 stands out as a true embodiment of authenticity. It celebrates the vibrant tapestry of Thai street food, bringing together flavors, textures, and aromas that transcend borders. Soi 38 is a haven for food lovers seeking an immersive experience in the heart of Melbourne, where they can savor the essence of Thai street cuisine without leaving the city.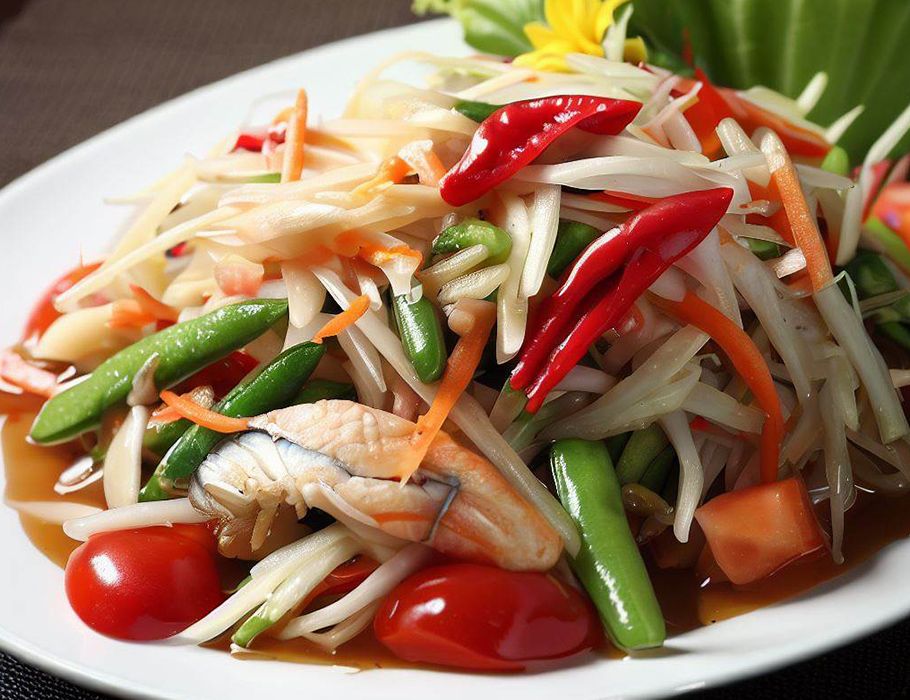 Accuracy aside, it's better food writing than a lot of what I've read on established blogs. Still, it's riddled with cliche and hyperbole ("transcend borders", "tantalize the senses" and "skilled chefs expertly craft dishes", for example). It's clear that what ChatGPT lacks is depth. Call it soul, if you will. Personality can be programmed and imitated to a degree, but reading the above review doesn't inspire me. It doesn't draw me in or make me feel connected to the place, which is ultimately what makes me visit.
The Poem
Finally, I asked ChatGPT to "write a poem about a food and travel writer who eats curiously and celebrates culture through food" (sound familiar?). The response made me laugh out loud. Although it's juvenile, it actually clarified where ChatGPT shines: its ability to scour incomprehensible amounts of information. Not only can it produce countless dishes from various cultures, but also words that rhyme with them. Here's the result.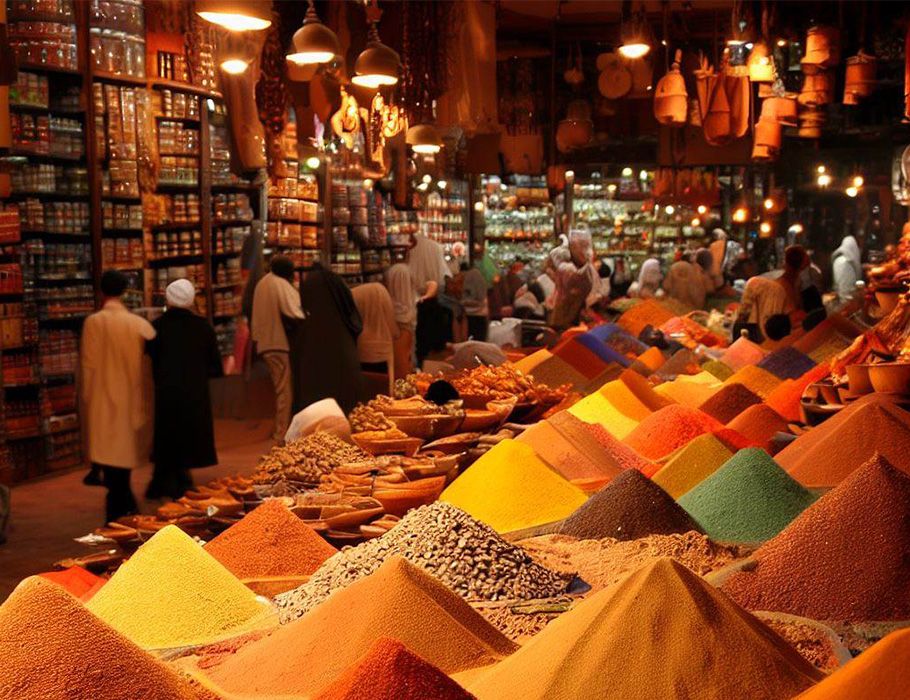 The Wandering Palate

A food and travel writer, a wondrous soul,
Who wanders the world, on a culinary stroll.
A seeker of flavors, an explorer of taste,
Curiosity guiding each bite embraced.

In lands of spices, where aromas dance,
They sample delicacies, taking a chance.
From zesty curries to fragrant tagines,
Each dish tells stories, where history convenes.

In Tokyo's alleyways, they find sushi divine,
Silken fish gliding on rice, a taste so fine.
They honor precision, the art of perfection,
Embracing the beauty of Japanese confection.

In Paris, they seek croissants so flaky,
Buttery layers, delicate and cakey.
They sip on fine wines, indulging in cheese,
With each bite, they whisper, "Oh, oui, s'il vous plaît!"

In Marrakech, their senses come alive,
As tagines simmer, and spices revive.
The fragrant couscous, a delicate blend,
Bridging cultures, where worlds sweetly blend.

In Mexico City, they relish street food,
Tacos al pastor, their cravings pursued.
The sizzle and spice, a fiesta for taste,
They dance to the rhythm of flavors embraced.

From Bangkok to Rome, they wander the globe,
Feasting on culture, a passionate probe.
With every morsel, they honor and share,
The tales of humanity, the love in the air.

So let us raise a glass to these culinary knights,
Who bring us flavors and culture's delights.
Through their words and plates, we embark on a quest,
To savor the world, and its diversity blessed.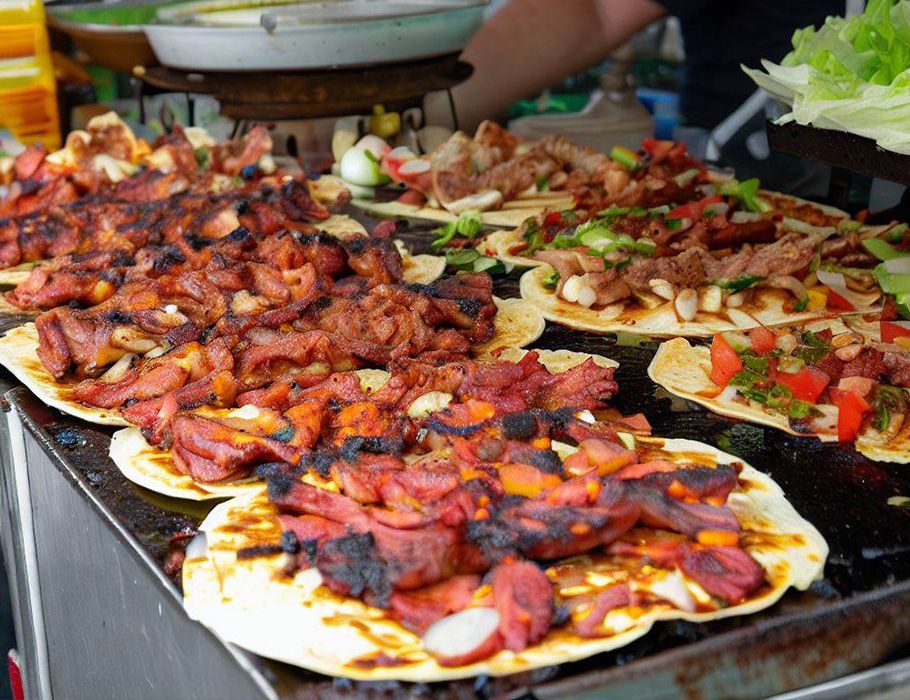 ChatGPT Industry Considerations
As much as I hate to admit it, there are advantages of ChatGPT. It processes colossal quantities of information in ways humans simply cannot. I see its value in certain tasks, such as condensing information, rewording text and providing quick answers in a way similar to Siri, though much more in-depth. It's true that it can replace an average copywriter, though not a great one. More on that in a minute.
ChatGPT is a brilliant resource for small, time-poor businesses wanting to complete basic tasks. It could easily write a decent press release if fed the appropriate information to include. It also churns out decent Instagram captions. Here's the result of asking ChatGPT to write an Instagram caption for a modern Thai restaurant in Melbourne with reference to a regional dish:
"Transport yourself to Isaan, the northeastern region of Thailand, at our modern Thai restaurant in Melbourne! Dive into the world of Som Tum, a zesty green papaya salad that captures the essence of Isaan's vibrant street food culture. 🥗🌶️ Experience the explosion of flavors, the play of textures, and the invigorating heat that make Som Tum a beloved dish. #SomTumMelbourne #IsaanFlavors #StreetFoodInspiration"
Emojis, hashtags and all! It's better than what I usually read when scrolling, which is generally something along the lines of, "Weekend plans? Dig into X!" or "Curry in a hurry? We've got you covered with our X! Book now!". In other words, all sales without any real audience value.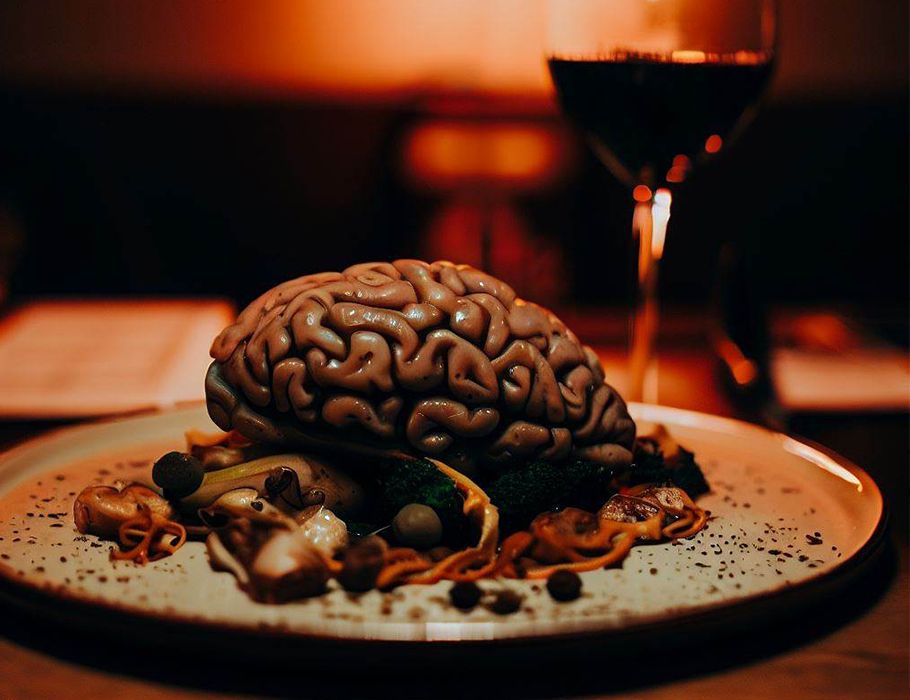 The big question: should people who write within the hospitality space – copywriting, menu writing, feature writing and food reviewing in particular – feel threatened? The short answer: no, but only if you're good at your job. Those scraping by with little training or experience can be replaced with AI technology. Perhaps that's a good thing in a space where social media means that anyone can be a reviewer or an online chef (ChatGPT writes recipes, too).
ChatGPT holds writers more accountable by separating the wheat from the chaff.
There's less need for average writers, because ChatGPT can do the equivalent job faster and without being paid. Which, by the way, is not great for anyone hoping for an internship at an online publication. Wearing my optimistic hat, I'd say that this could lead to talented writers being more highly valued, and remunerated accordingly. Even so, I keep hearing that director's words in my head: "near enough is good enough." Regardless, that's never been how I operate, and I know there are readers who don't settle for average, either.
I feel secure in my job after this experiment. While ChatGPT can be a worthwhile shortcut with the ability to condense information into a reasonable menu, press release, or provide the facts with some flourish, there's a lot it can't do. ChatGPT can't taste. It can't share stories that haven't been told. It completely lacks any lateral ability, even when instructed specifically to draw links beyond the subject matter (as attempted in the Soi 38 restaurant review). ChatGPT doesn't seem to possess the ability to craft prose that is simultaneously moving and effortless to read; prose that makes you not only think, but visualise and feel.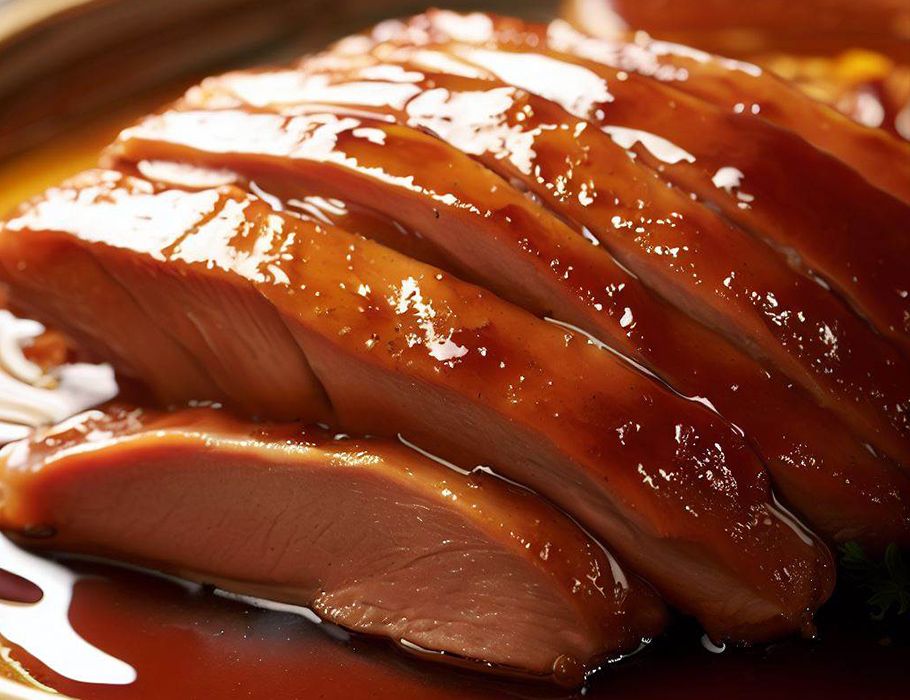 ChatGPT can't detect the addition of cardamom in a caramel-glazed duck breast, nor connect it to the Indian heritage of the chef cooking in a European kitchen. It can't feel the lightness of a sheer curtain that separates dining rooms in a Japanese restaurant, or liken the way it sways beneath the air-conditioning to the katsuobushi waving atop chawanmushi. ChatGPT might scan the Internet and find a restaurant owner's penchant for old-world jazz, but it won't relay how the pop of a stylus slipping into the groove of a record shatters a nostalgic day dream of youthful summers, prompted by barely stewed cherries and chantilly cream.
ChatGPT might be able to convert a restaurant review into a haiku, but it lacks what I consider to be the most important traits of a food, travel or any other writer: curiosity and empathy. In other words, ChatGPT lacks humanity.
But just to be sure, I figured I better ask ChatGPT what it thinks, too.
While ChatGPT can assist with providing factual information, suggesting ideas, or generating descriptive passages, it cannot fully replace the unique qualities and human touch that food writing brings. The expertise, personal experiences, sensory perception, subjectivity, and culinary creativity involved in food writing make it a distinct and irreplaceable form of expression that goes beyond the capabilities of AI.
Well, thank goodness for that.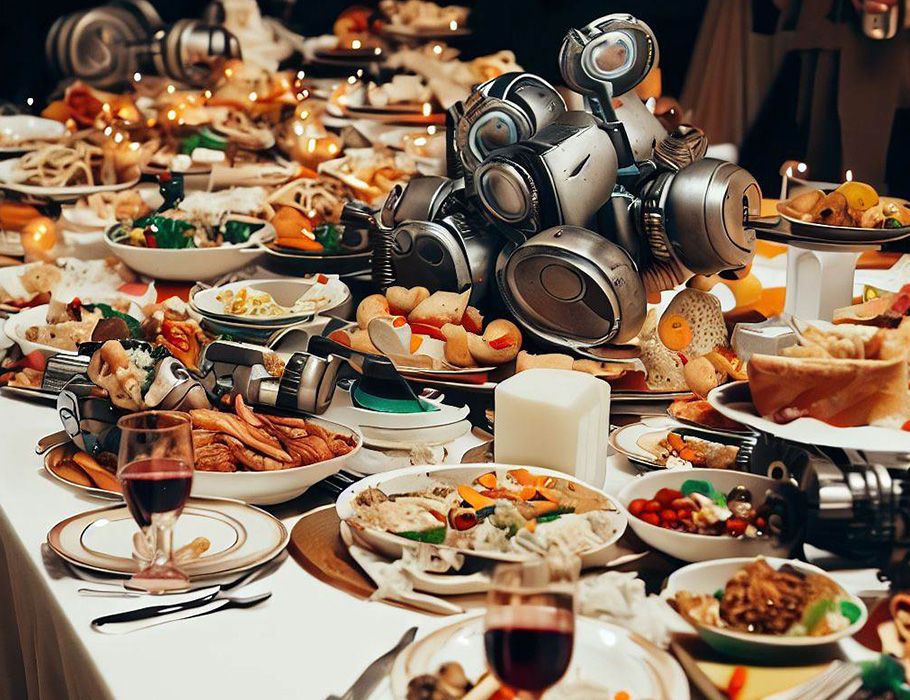 Around the World in 80 Lesser-Known Melbourne Restaurants
FREE food guide when you subscribe.